It has been announced that the four-member male vocal group mono palette. will perform the opening theme song for the forthcoming second season of the TV anime series The Morose Mononokean (Fukigen na Mononokean Tsuzuki) which will air in January 2019.
The anime is an adaptation of Kiri Wazawa's manga of the same name which follows the story of Hanae Ashiya who comes to work as a demon exorcist, and Haruitsuki Abeno, who can open up portals to the underworld where the demons reside.
It was announced at mono palette.'s solo concert "mono palette.-marble canvas-" at Shinagawa Stellar Hall in Tokyo on October 14 that they will perform the anime's opening song. Titled Long Time Traveller, the song will release as the group's first single on January 2, 2019 in two editions.
The group also announced another solo concert titled "mono palette.-Black Paints-" which will take place at TSUTAYA O-EAST in Tokyo on December 28. Early bird tickets are now on sale.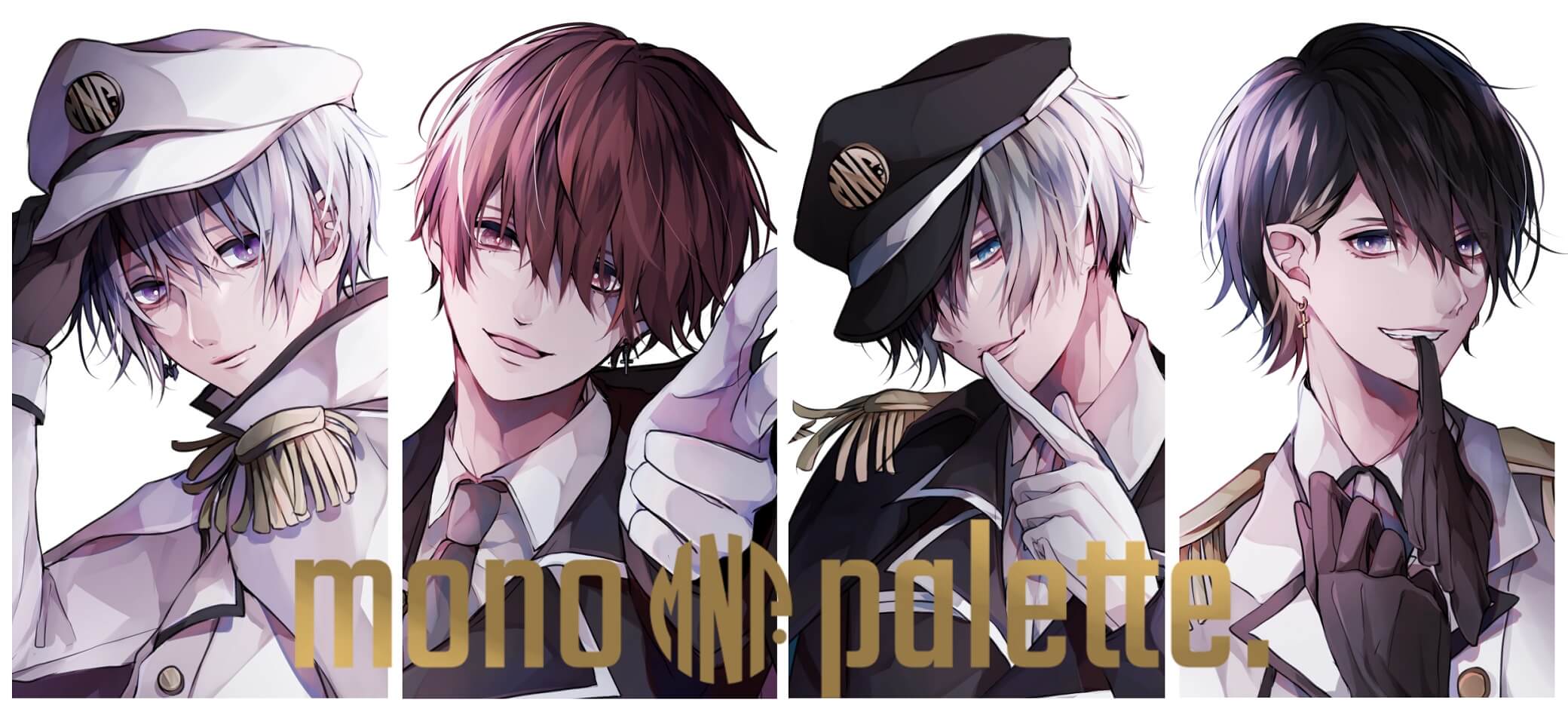 Members' Comments
Agein
"We have been allowed to release 'Long Time Traveller,' the opening song for The Morose Mononokean. The author wonderfully permitted us to write the song which contains elements of the manga's story and parts important to us. If you're a fan of the original work or like mono palette. then I'd love for you to listen to this song. I kindly thank you."
Yukimi
"We've been made responsible for the opening theme song of The Morose Mononokean! It's a series that I personally like and follow myself so when the call came I was honestly shocked. It's a really wonderful song so I hope you can get your hands on the CD quick!"
3 Bu
"Good morning, good evening, good day! I'm 3 Bu of mono palette.! We are releasing 'Long Time Traveller,' the opening song for The Morose Mononokean! It's a wonderful song that matches the outlook of the anime with our own emotions. I'd be happy if you could get your hands on it!"
Rim
"I have been given the chance to sing the opening song of The Morose Mononokean! I read the manga before coming to sing the song. But I'm looking forward to it even more because Yūki Kaji, a voice actor I like, is playing the part of the protagonist Hanae Ashiya! Please be sure to listen to 'Long Time Traveller'!
Information
Long Time Traveller
On Sale: January 2, 2019
Limited Edition – ¥1,800 (+Tax) *mono palette. CD cover
Regular Edition – ¥1,200 (+Tax) *Anime CD cover illustrated by the manga's author Kiri Wazawa
Product Page: http://columbia.jp/monopalette/
mono palette. Official Website: http://monopalette.com/
Anime Homepage: http://mononokean.tv
©Kiri Wazawa / SQUARE ENIX・"The Morose Mononokean 2″