Haruki Murakami's Short Story 'Hanalei Bay' to Get Feature Length Film
It has been announced that Hanalei Bay, a short story by internationally acclaimed Japanese author Haruki Murakami, is being turned into a feature length movie set for release in Japan on October 19. It will star actress Yō Yoshida who has appeared in many Japanese films and dramas in recent years and has played the roles of both main characters and support characters. It is directed by Daishi Matsunaga, an up-and-coming name in the Japanese film industry that directed award-winning Pieta in the Toilet (2015).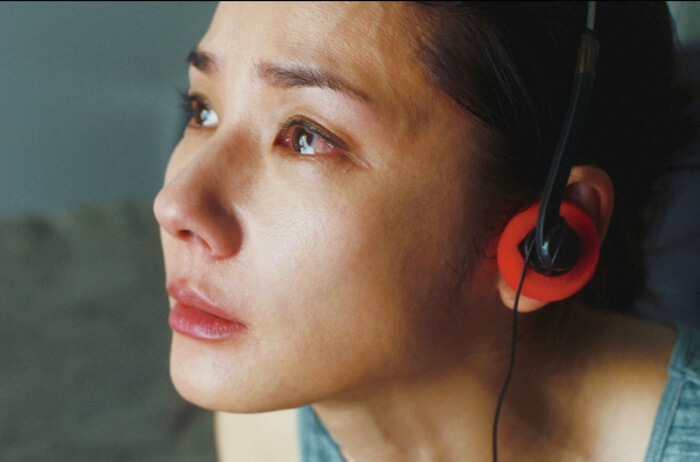 Murakami's Hanalei Bay was released in 2005 and is included in the short story collection Tōkyō Kitanshū ("Mysteries of Tokyo") published by SHINCHO BUNKO whichi has sold over 700,000 copies.
Talking about her part in the film, Yō Yoshida commented: "I have never felt happier. To be able to come to life in the world of one of Haruki Murakami's works." She will play the part of Sachi, a mother who loses her son in a shark attack while he is surfing in Hanalei Bay.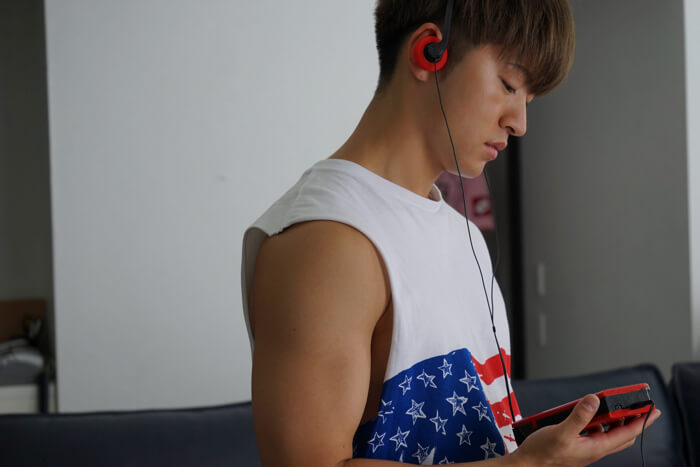 Reo Sano of Japanese dance and music group Generations from Exile Tribe will play the role of her son, Takashi. Sano has gained much attention as an actor recently, such as his performance as the lead role as Natsuki Hashiba in Rainbow Days (2018). He is sure to leave a lasting impression in this movie too.
Nijiro Murakami will play the part of the second Takahash, a surfer who Sachi meets at Hanalei Bay and who she sees her deceased son in. Gai Sato will play the role of his friend Miyake. Sato is a pro surfer who has gained attention for appearing on Terrace House: Aloha State.
A "secret" gift is also being prepared for those who will see the film at the cinema. They will be given an envelope that simply says "Please open after viewing the film."
Find out what the secret is by heading to the cinema in Japan and seeing the movie when it drops.
Information
"Hanalei Bay"
Release Date: October 19, 2018
Secret Present
Available: October 19 until all have been handed out
*Those who see the film will be given an envelope to open after it finishes. One gift per person.
Official Website: https://hanaleibay-movie.jp/
©2018 "Hanalei Bay" Production Committee
RELATED ENTRIES
Lorenzo Ferro and Yutaro Discuss the True Crime Film 'El Angel' | MMN Interview

The 2018 Argentine-Spanish true crime film El Angel is set to hit theatres in Japan this year on August 16.

The movie is inspired by the real-life Argentine serial killer Carlos Robledo Puch. It was screened at the 2018 Cannes Film Festival and was chosen for the Best Foreign Language Film at the 91st Academy Awards in the Argentine category. The film caught public attention and has enjoyed great success, and that's in huge part thanks to Argentina actor Lorenzo Ferro, a newcomer who has made his acting debut with his role as Puch. He plays the character naturally and effortlessly, capturing the seemingly "pure" looks of Puch coupled with his evil intent, a killer who had free reigns to do whatever he needed to do to achieve his goal. The 60s-70s fashion that Ferro dons in the film is also a highlight worthy of note.

MOSHI MOSHI NIPPON spoke to Ferro who came to Japan to promote the film, and Yutaro, who is the same age as Ferro, and is a model that has recently become very busy in the acting world. We questioned them about them about the film, the character role, and fashion.

*Interview translated from Japanese.

──What are your thoughts after having seen El Angel, Yutaro?

Yutaro: This was actually my first time watching an Argentine movie. The first thing that piqued my interest was the unique sound of the language. With the story, when I heard that it was about a serial killer I thought it would be a pretty graphic portrayal, but it wasn't. Even people who aren't good with graphic and shocking kinds of films would be able to watch this.

──That kind of reasoning and moral compass [which the film depicts] makes you feel kind of uneasy, doesn't it?

Yutaro: Obviously the things that the protagonist Carlos does is against the law and morally wicked, but he himself doesn't believe any little thing he does is bad. He moves on instinct which in his mind is somehow acceptable, and that's dangerous. Was it hard for you to create the character, Lorenzo?

 

Lorenzo: It really was tough. I hadn't played a character until then, so the first thing I had to learn was just being in front of a camera. Playing the role came after. I had to become "friends" with the movie and "friends" with the camera. Those were the first things I needed to do to fulfill my commitment.

The whole shoot took around a month and a half, but prep time was half a year. During that time I practised playing piano and mastered riding a bike. It was a lot of work, but when I finally saw the completed movie, I felt it was definitely worth all the effort.

Yutaro: When you're playing someone who is far from anything like yourself, prep time is really important, isn't it? You have to gather material on the role and really use your imagination. I also make sure to properly communicate with the director before shoots. I ask about the film's theme and intent. If our perceptions don't match then it's not going to hold up on screen.

Lorenzo: It's definitely important to respect the director and communicate with them effectively. When we were filming, I wanted to make sure I didn't forget to see the director as a friend. For instance, if the hierarchal relationship is overly strict and the director is the kind of person to look down on you and order you around, then you can't build trust. I also think the best kind of relationship is when you can give your own opinion. Saying to them like, "That was no good, was it?" [laughs] "Why do I gotta do the same thing 40 times!?" You should be frank and express your doubts.

Yutaro: Speaking of that, it's important to have trust with your fellow cast members too. I believe that even if you're filming together, if you can't build that trust, that subtle distance between you will be conveyed [in the scene]. You yourself have got to try and converse with them in a positive manner. Go out for a meal together before a shoot, talk together about your roles.

──You live your days laboriously, Yutaro, including as an actor. What does a time look like for you when things get particularly tough?

Yutaro: I've recently been doing a lot of shoots for multiple films at the same time. When that happens I find it very important to maintain retention so that I don't forget my roles. In that sense, I also find that it's important to look at how you spend your time outside of shoots when you're working an acting job.

Lorenzo: Oh, yeah! Having spare time during shoots is a curse as an actor [laughs] Even if you fire yourself up―preparations are done, you've done your warmups, and you say, "Right, time to shoot!"―you have to start from zero again if you have time until the next shoot. That happens quite a lot.

 

──So you're demanded to have self-discipline too. El Angel is set in 1970s Buenos Aires. The fashion and interior designs seen in the film really stood out.

Yutaro: For me personally the women's clothes left an impression on me, particularly the one piece that Carlos's mother wears. The clothes that Carlos wears in each scene too. They're plain and simple but cool. I liked the leather jacket he wore when he went on a double date with his pal Ramón.

Lorenzo: Wow, you really took in at all the little details. The influence for Carlos and Ramón was drawn heavily from James Dean and Marlon Brando who were both popular actors at the time.

Yutaro: Oh, really?

Lorenzo: Like smoking cigarettes and wearing a leather jacket. We naturally had an amazing stylist who prepared our outfits for us. We were both also conscious of people like James Dean and Marlon Brando when we played Carlos and Ramón.

──What kind of clothes do you like, Lorenzo?

Lorenzo: I usually wear the kind of thing I have on now. I have a lot of rough-looking clothes. I really like fashion, my wardrobe is packed [laughs] The more clothes you have the harder it is to decide what to wear, so I really want to just wear the same t-shirt, pants and shoes all the time [laughs].

Yutaro: I looked at your Instagram, you wear t-shirts with Japanese games and anime characters on them, don't you? You have a Super Mario one on today, and I saw a Pokémon one on your Instagram. I like how you venture to wear t-shirts of games that were popular a while back now.

Lorenzo: Really? Thanks, that makes me happy. The overalls you have on now are really cute, but I think that's because it's something that would suit you. If I wore something like that I'd probably look like a clown [laughs].

Yutaro: Do you have a criteria when picking out a character t-shirt?

Lorenzo: Well, I try not to wear t-shirts of franchises I don't like, or games I haven't played yet, or of bands I've never listened to before [laughs]. I'm wearing a Mario t-shirt today but there's still much I don't know about Japanese games or culture. I'm interested in many different cultures of many different countries, so I want to know more about Japan.

Yutaro: In that case, let's go shopping together in Harajuku next time!

Writer: Takanori Kuroda

Photographer: MURA

Models: Yutaro, Lorenzo Ferro

Translator: Joshua Kitosi-Isanga

©2018 CAPITAL INTELECTUAL S.A / UNDERGROUND PRODUCCIONES / EL DESEO

Information

El Angel

Release Date: August 16, 2019 (Japan)

Cinemas: Shibuya CINE QUINTO, Human Trust Cinema Yurakucho, Shinjuku Musashino-kan, and elsewhere across Japan

Director: Luis Ortega

Producers: Pedro Almodóvar, Agustin Almodóvar (Wild Tales, 2014) 

Distributor: Gaga Corporation

Running Time: 115 Minutes

Japanese Subtitles: Rie Harada

Rating: R15

Official Website: https://gaga.ne.jp/eiennibokunomono

©2018 CAPITAL INTELECTUAL S.A / UNDERGROUND PRODUCCIONES / EL DESEO

TALENT PROFILE

Yutaro

Yutaro was born in Hiroshima on June 3rd 1998. His modeling career has earned him lots of attention as a fashion icon of the new generation. The famous model also works as a "charisma" shop assistant. Yutaro has gained his reputation as a "mysterious and handsome guy" from his appearance on Japanese variety shows. His debut was made on the show "Gyoretsu no Dekiru Horitsu Sodanjo" and has since then appeared on numerous different TV shows. He challenged himself to appear on stage for the very first time in March this year and is gaining popularity by the day for his diverse work.

Toshio Suzuki & Studio Ghibli Exhibition Bound For Nagasaki This Summer

The second run of the Toshio Suzuki & Studio Ghibli Exhibition is set to take place at Huis Ten Bosch in Nagasaki from July 13 to September 23. The event is focused on longtime Studio Ghibli producer Toshio Suzuki and centres on specific "words" he wishes to convey through this work.

The exhibition had its first run in Tokyo back in April this year. We covered that event in detail so be sure to give it a read.

The enormous 3-meter tall Yubaba & Zeniba centrepiece will return at the Nagasaki exhibition. Visitors can draw omikuji fortunes from the display which have Suzuki's keywords written on them along with his explanation of them. You can take these home with you―a perfect addition for your Studio Ghibli collection!

An extremely special merchandise shop will also open at the site with exclusive items and products on sale and decor and decorations that will have you feeling you have stepped right into an enchanting world woven by Studio Ghibli.

Fan: ¥702 (Tax Included)

Get your hands on an official Spirited Away fan to cool yourself down at the event this summer. On one side is an illustration of Yubaba and on the other some powerful words from Suzuki.

Tote Bag: ¥1,620 (Tax Included)

Express your love for Studio Ghibli everyday with this tote bag featuring the same illustration of Yubaba―which is the main visual for the exhibition―on the side. It's big enough to be worn on your shoulder making it a convenient day-to-day item.

Tea-Towel: ¥1,296 (Tax Included)

This beautiful tea towel is made in collaboration with dyed goods company Chikusen who have been around since the Edo period. It has a traditional indigo blue colour and is made from high quality material. A perfect gift and souvenir for any fan of Studio Ghibli.

We can't forget the themed food menu either. You'll find it on the first floor of Huis Ten Bosch at the Tea Salon.

Bath House Dessert: ¥850 (Tax Included)

A fitting dessert for any guest of the Spirited Away bath house, look forward to a bamboo charcoal-black chocolate-sprayed vanilla ice cream, colourful sugar candy and a cookie. It's also served with iced corn tea.

Toast For Adventure Lovers: ¥650 (Tax Included)

Served with a glass of iced corn tea is a delicious egg-topped slice of toasted baked in the hotel bakery. Like you see in anime series, it makes you want to grab it, shove it between your teeth and run outside on an adventure.

Any fans of Studio Ghibli's work aren't going to want to miss out on this very special event. If you're in Japan this summer be sure you get to go.

©️TS ©️Studio Ghibli

Information

Toshio Suzuki & Studio Ghibli Exhibition

Running: July 13, 2019 – September 23, 2019

Location: Huis Ten Bosch Art Museum, Huis Ten Bosch (1-1 Huis Ten Bosch Machi, Sasebo, Nagasaki Prefecture)

Time: 9:00-21:00 *Depending on day – check official website for details

Prices

*Free for those who hold any of Huis Ten Bosch's passport tickets including the 1-Day Passport, Moonlight 4 Passport, After 5 Passport, VIP Premiere Passport, and Yearly Passport

*For those who hold a Sansaku (Walking) ticket: Adults ¥800, Children ¥700, Toddlers & Preschoolers ¥500

*For those who hold a Harbour Zone-only ticket: Adults ¥1,600, Children ¥1,400, Toddlers & Preschoolers ¥1,000

(Harbour Zone Entry Price: Adults & Children ¥1,000, Children & Preschoolers ¥500)

Huis Ten Bosch Official Website: https://www.huistenbosch.co.jp/

Tokyo Ghoul S Live-Action Film Shown & Cast Give Q&A at Japan Expo in France

The sequel to the live-action film Tokyo Ghoul, entitled Tokyo Ghoul S, will be released on July 19, 2019. The first film dropped in 29 countries around the world in July 2017 and went on to become a huge hit. The sequel features a whole new staff team with returning cast members.

Tokyo Ghoul S was shown at the 20th Japan Expo event in Paris, France on July 7, the first pre-release screening since its premiere in Tokyo. Several cast members including Masataka Kubota (Ken Kaneki), Shota Matsuda (Shū Tsukiyama) and Maika Yamamoto (Touka Kirishima) as well as the film producer Tomohiro Nagae appeared at the event for a Q&A session with fans.

The French fans welcomed the staff on stage with a round of applause as Kubota and Matsuda greeted them with a "Bonjour!" They got straight into the Q&A, with Kubota, who plays the half-ghoul Kaneki, explaining to the crowd, "All of you eat meat and vegetables, but ghouls are only able to eat people."

He continues, "People go mad when it's them who are to be eaten. But I think that's part of the appeal of this movie."

The producer Nagae elaborated on the film's deep theme: "One thing about this film is how universal its theme is. No matter where you go in the world, it's mutual. Humans and ghouls experience much drama throughout the franchise, but this also applies to those close to you. When you're watching the film, try thinking what would happen if you yourself became a ghoul."

When asked about their favourite characters in the films, Kubota answered Juzo Suzuya, Matsuda answered Kaneki, and Yamamoto said her own character Touka.

Matusda also earned huge cheers from the crowd with his Tsukiyama-like answer, saying: "In this film Tsukiyama says for the first time since meeting Kaneki that he wants to eat him, so now I can't think of anything else but him."

When asked what fans should look forward to in this film, Kubota simply said "Shota Matsuda!" Matsuda followed this up saying, "I believe this is a romance film between Tsukiyama and Kaneki. Look forward to that aspect of it too."

©Sui Ishida / Shueisha   ©2019 "Tokyo Ghoul S" Production Committee

Information

Tokyo Ghoul S

Based On: Tokyo Ghoul (Young Jump Comics, Shueisha) by Sui Ishida

Directors:Hiramaki Kazuhiko / Takuya Kawasaki

Screenwriter: Chūji Mikasano

Distributed by: Shochiku

Release Date: July 19, 2019 (Japan)

Official Website: http://tokyoghoul.jp/

Going on a cinema trip during Golden Week? Here's 5 films perfect for kids and adults!

Hey everyone! It's Midori again from Moshi Moshi Nippon's Editorial Department!

As this Golden Week holiday is especially long, some people are going on holiday! As the weather is pretty unpredictable, it's the perfect opportunity to get your hands on cinema tickets ー it shouldn't be crowded either! Here's five of our film recommendations. Adults as well as kids are bound to love these films and they're all showing during April and May!

Crayon Shin-chan: Honeymoon Hurricane ~The Lost Hiroshi~

Every year, there's a new Shin-chan movie! In this movie, the Nohara family explore an unknown region during their trip to Australia! The Nohara couple have never celebrated their honeymoon, so what better time than now, they thought! Father Hiroshi, however, was kidnapped by a masked figure who wants to get their hands on some treasure! The masked figure, treasure hunters and the Nohara family are against each other to retrieve Hiroshi! As the final silly adventure of the Heisei era, it's something you just can't miss! Aimyon is in charge of the theme song for this movie, so this is your chance to hear her song "Haru no Hi"!

Aimyon to Perform Crayon Shin-chan: Honeymoon Hurricane ~The Lost Hiroshi~ Main Theme

Crayon Shin-chan: Honeymoon Hurricane ~The Lost Hiroshi~

Release: Fri 19th April 2019

Official website: http://www.shinchan-movie.com/

© Yoshito Usui / Futabasha / Shinei / Television Asahi ADK

2019 ©U/F・S・A・A 2019

Detective Conan: The Fist of Blue Sapphire

The film Detective Conan: Zero the Enforcer which was released last year was the highest grossing film out of the entire Detective Conan series. In its opening weekend, The Fist of Blue Sapphire managed to top the revenue of Zero Enforcer, and we are expecting this to rise up to become the highest grossing film in the Japanese box office! The film is set in Singapore where Kaito Kid steals the blue sapphire! Kaito Kid is a popular character even in the original series and with Makoto Kyogoku added to the mix, we've got a recipe for mayhem! Adults and children are bound to love this Detective Conan movie!

Detective Conan: The Fist of Blue Sapphire

Release: 12th April 2019

Official website: https://www.conan-movie.jp

©1997-2019 Gosho Aoyama/Detective Conan Design by Committee

Pokémon Detective Pikachu

This world-famous anime has finally become a movie! Former Pokémon trainer Tim discovers that his father has gone missing and embarks on a quest to find him. He heads to Ryme City;  a city where Pokémon and people live together in harmony. Upon his arrival, he meets his father's partner Detective Pikachu,  who surprisingly seems to be able to talk to him! Tim is still uncertain whether his father is even still alive, and so the pair search for Tim's father and protect Ryme City against the terrible incidents that occur during their visit! Will Tim ever be reunited with his father?! This is your chance to see Pikachu feature in a Hollywood film!

Pokémon Detective Pikachu

Released first in Japan on 3rd May.

Official website: https://meitantei-pikachu.jp/

© 2019 Legendary and Warner Bros. Entertainment Inc. All Rights Reserved.

© 2019 Pokémon.

Kakegurui

/
「映画 #賭ケグルイ」
舞台挨拶付き先行上映会@大阪
開 催 決 定 !
\

4月27日(土)TOHOシネマズ梅田に #浜辺美波 さん、#森川葵 さんが登場予定‼️
🎲1回目 11:00の回上映後
🎲2回目 14:00の回上映前

詳しくはコチラ🔽https://t.co/bexE2E5xym

大阪でも・・・
賭け狂いましょう! pic.twitter.com/fFBLnfm6Zq

— ドラマ&映画『賭ケグルイ』 (@kakegurui_jp) 2019年4月12日

This popular adult manga/anime is becoming a movie! The movie is set at Hyakkaou Private Academy; a school for rich kids. Here, the social hierarchy is determined by the strongest gambler.  The movie features obsessive gambler Yumeko; a natural gambler who gets a thrill from taking risks and has plunged into game with sweaty clenched fists. The series currently on air is a massively popular drama series. With Minami Hamabe playing the leading part, Taishi Nakagawa, Elaiza Ikeda and many other young actors and actresses have joined forces for this! The original author and director of the series created this version of film too, and so it is a completely original story! Whether you've always been a fan or whether this is your first encounter with the series, you're bound to enjoy it!

Kakegurui

Release: 3rd May

Official website: https://kakegurui.jp/

Aladdin

Check out the new poster for Disney's #Aladdin. See it in theaters May 24. pic.twitter.com/XlLCWxdulh

— Disney's Aladdin (@disneyaladdin) 2019年3月12日

Disney's classic movie Aladdin is now a live-action film! The poor, young Aladdin meets the rich princess Jasmine, and through fate, they encounter a magical genie in a lamp! The genie, who can grant three wishes, sets them on an adventure to seek what they really desire! Not only can you enjoy the movie's signature song "A Whole New World", but the live-action film features new songs created by the music teams behind La La Land and the Greatest Showman. Disney's high movie quality reputation and Will Smith's appearance as the Genie in the film are quite big topics in the news right now!

Aladdin
Release: 7th June
Official website: https://www.disney.co.jp/movie/aladdin.html

All these films were quite big in the news even before Golden Week! If you're tired of the crowds of tourists, how about popping to the cinema for a break?

Tokyo Ghoul Live-Action Sequel Trailer Released, Official Movie Title Revealed

The official title for the upcoming Tokyo Ghoul live-action sequel-previously promoted with the tentative title Tokyo Ghoul 2-has been revealed. Tokyo Ghoul [S] will hit Japanese theatres on July 19, 2019. In line with the announcement, a new trailer has dropped.

The staff line-up too has been kept under wraps until now. In charge of screenwriting is Japanese playwright Chūji Mikasano who worked on the Touken Ranbu musical as well as on both the anime and stage play adaptations of Tokyo Ghoul. It will be directed by Hiramaki Kazuhiko and Takuya Kawasaki with Masanori Morikawa of CHRISTIAN DADA returning again as costume designer.

The new trailer features both returning characters from the first film as well as new ones. The standout scene from the trailer is seeing Shuu Tsukiyama's (Shota Matsuda) obsession with Kaneki (Masataka Kubota). Kaneki declares him a pervert when Tsukiyama explains to him he wants to eat Kaneki while Kaneki is eating something himself.

A stylish new visual was also released featuring Kaneki, Touka and Tsukiyama.

©Sui Ishida / Shueisha   ©2019 "Tokyo Ghoul [S]" Production Committee

Information

Tokyo Ghoul [S]

Based On: Tokyo Ghoul (Young Jump Comics, Shueisha) by Sui Ishida

Directors:Hiramaki Kazuhiko / Takuya Kawasaki

Screenwriter: Chūji Mikasano

Distributed by: Shochiku

Release Date: July 19, 2019 (Japan)

Official Website: http://tokyoghoul.jp/

RADWIMPS Will Perform Soundtrack for Makoto Shinkai's New Film 'Weathering With You'

It has been announced that Japanese rock band RADWIMPS will perform the soundtrack for the upcoming animated film Weathering with You written and directed by Makoto Shinkai. The film is set for release on July 19, 2019.

The veil has finally been lifted on the highly-anticipated next movie from Shinkai with the first promo video that also features the main theme song by RADWIMPS.

It has already been three years since Makoto Shinkai's 2016 film phenomenon Your Name. took the world by storm. The romantic fantasy drama also featured music written by RADWIMPS. The theme song written by them for Shinkai's new animated feature is entitled Ai ni Dekiru Koto wa Mada Aru Kai. When Shinkai received the song he felt strongly that this was a film he had to make.

The story follows Hodaka Morishima, a high school student who leaves his home on an island to move to Tokyo. He finds a job as a writer but when he starts working he finds that it rains every single day. He meets a mysterious young girl named Hina Amano who is able to manipulate the weather to stop the rain and clear the sky.

The promo video that was released today features scenes compiled by Shinkai himself. We see once more the beautifully delicate world that Shinkai has crafted with the sky and rain. We also get to hear RADWIMPS's song which elevates the emotional tone of the visuals.

Shinkai first made the offer to RADWIMPS for this film in August 2017. Like with Your Name., he and the band have had regular meetings throughout the entire writing and production process. The film will contain many vocals parts written by RADWIMPS for important scenes in addition to the rest of the soundtrack.

Yojiro Noda, the frontman for RADWIMPS, released the following statement regarding their involvement: "We are RADWIMPS and we have been tasked with writing the music for Makoto Shinkai's film Weathering with You. In the summer of 2017, we suddenly received an e-mail from him asking if we would read the film script. I replied saying I would gladly do so. That's where our story with Weathering with You begins."

He continues: "Even now they are working diligently on the film. We have been given the chance to be involved in the story side of things more than last time. I feel happy to be able to work on something with such stable teamwork. Every single day we are e-mailing Shinkai back and forth as we progress with the work. Perhaps we're even more incessant than couples in love. Shinkai is no different from the first time we worked with him. He looks at his work more dead on, genuinely, stubbornly, and sometimes clumsily than anyone else. And all the staff are fully supporting him. I am proud to have the opportunity to join him on a new adventure once more."

He finishes by saying: "I sometimes feel as if I've hit a wall, but I will squirm my way forward. I will go with eagerness and not lose just like Hodaka and Hina [in the film]. I hope everyone who watches this film are filled with sunny joy. Please look forward to it."

Director Makoto Shinkai also commented on working with RADWIMPS for the music: "I sent Yojiro the script for Weathering with You that I had then only just completed on August 26, 2017, exactly a year after the release of Your Name.. At first, I hadn't intended to send him an offer to write the music, but I personally had to know what kind of sounds he could hear in his head from reading this script. I subsequently received [the song] Ai ni Dekiru Koto wa Mada Aru Kai, and felt strongly that this was a film I had to make. I understood deeply within myself the reason why I had sent Yojiro the script."

He continues: "The first conversation I had with them when it was decided that we would make the film together with RADWIMPS once more was: 'Let's do this as if it's our first time' and 'Let's do something different from before.' We wouldn't do the same thing but we would do something more interesting. Because we worked together every single time, and with Your Name. in mind, I felt in my mind that we would be able to deliver to viewers something even better. That's the same for the film overall. It's different from last time, but to ensure there's even more surprise and excitement packed in, the staff are giving it everything they've got right now."

He concludes: "I would be overjoyed if people look forward to seeing and hearing the new story and music."

Information

Weathering with You

Release Date: July 19, 2019

Writer/Director/Screenwriter: Makoto Shinkai

Music: RADWIMPS

Production: "Weathering with You" Production Committee / STORY inc.

Production Company: CoMix Wave Films

Distributor: Toho

Official Website: https://www.tenkinoko.com/

Wreck-It Ralph Themed Cafe to Open in Omotesando on April 19

To celebrate the Japanese MovieNEX release of Ralph Breaks The Internet (2018), the sequel to Disney's animated 2013 film Wreck-It Ralph, a cafe themed on the movie will open on the 3rd floor of Tokyu Plaza in Omotesando on April 19 for a limited time.

Ralph Breaks The Internet is set six years after the events of the first film. Ralph and Vanellope find themselves setting off on a new adventure when they find a wi-fi router in their arcade.

The cafe will be decorated in cute cherry blossom pink.

Happy Meal Box: ¥1,590 (Before Tax)

Heart Ippai Salad: ¥1,490 (Before Tax)

A fun menu will be prepared inspired by the characters in the film.

Acrylic Key Rings (9 Designs, Chosen Randomly): ¥750 (Before Tax)

Clear Pouch: ¥1,400 (Before Tax)

Fans can also get their hands on a selection of exclusive cute merchandise too including stationery and other bits and bobs.ポ

Those who book a table in advance will receive one of six possible film stills (above top). Arriving at the cafe will also get you one of 10 possible hologram stickers (above bottom).

When you dine at the cafe you'll will also get one of these 9 coasters.

Enter the online world wide Ralph and friends at this very special cafe!

©Disney

Information

Ralph Breaks The Internet – MovieNEX Release Celebration OHMYCAFE
Running: April 19, 2019 – June 2, 2019
Location: Tokyu Plaza Omotesando Harajuku Floor 3F (4-30-3 Jingumae, Shibuya, Tokyo)
Official Website: https://ohmycafe.jp/

Children of the Sea Film Adaptation 1st Trailer Released

The first trailer for the upcoming animated film adaptation of Daisuke Igarashi's manga series Children of the Sea has been released.

The film is set for release in Japan on June 7, 2019. It is being animated by Studio 4°C who are known for their adaptation of Taiyō Matsumoto's Tekkonkinkreet which won the 2008 Japan Academy Prize for Animation of the Year.

Check out the trailer below.

The trailer opens with a scene of a humpback whale with the words "Nobody is aware of most of what goes on in the ocean" overlaid. It mentions the earth being made up of 71% water and from that how much we can really see or know. The film is set to explore these adventures for us.

From there we see the beginning of protagonist Ruka's (Mana Ashida) summer holiday. She encounters two boys, Umi and Sora, who were raised by dugongs. We also witness a mysterious memory Ruka has of when she was a child followed by the start of the trio's adventure to solve the mysteries of the ocean.

The trailer is accompanied by music from Joe Hisaishi who captures the wildness of the ocean in his melodies. He released the following statement: "What's interesting about this movie is that it has things you wouldn't expect as story. You could call it philosophical. I stuck to a minimalist music style for the entire picture, so it has been quite a challenge as a film score. The film inspires the viewer's imagination of the universe's memories and the effervescence of life."

©2019 Daisuke Igarashi・Shogakukan / "Children of the Sea" Production Committee

QUEEN BEE Will Perform Theme Song For the Upcoming Film 'Sadako'

A new trailer for the latest entry to the Ring film franchise Sadako has been released. The film is set to premiere on May 24, 2019 in Japan. Check out the new trailer below.

The original Ring film was released in Japan in 1998 and was directed by Hideo Nakata. It is an adaptation of Koji Suzuki's horror novel of the same name about a cursed video that when watched kills the viewer seven days after watching.

QUEEN BEE made headlines last month for performing a cover of feels like HEAVEN which is being used in promotional videos for the film including the one above. In more recent news, it has just been announced that their new song Seisen ("Holy War") will be used as the film's main theme song.

The track will be included on the band's upcoming new album Ju ("Ten") which will drop on May 22, 2019 just before the film's release.

A new promo visual has also been released featuring the protagonist Mayu about to close her camera shutter as some familiar hands show their ghoulish hands from behind her. This poster is creepy enough to have us thinking we're already cursed by looking at it!

Information

Sadako

Release Date: February 24, 2019

Official Website: sadako-movie.jp

©2019 "Sadako" Production Committee

QUEEN BEE – "Ju"

Release Date: May 22, 2019

First Press Limited Edition (CD+DVD): ¥4,500 (Before Tax)

Regular Edition (CD-Only): ¥3,000 (Before Tax)

Official Website: http://www.ziyoou-vachi.com/

New Teaser Trailer Released for Live-Action Adaptation of Manga 'The Fable'

The Fable is a manga series written by Katsuhisa Minami. It was first published in Weekly Young Jump in 2014. Since then it has gone on to sell over 2.8 million copies and in 2017 it won a Kodansha Manga Award. A live-action adaptation was announced last year.

A second trailer for the film was just released. See it here: https://youtu.be/ilymmtP6RVo

Junichi Okada will play the role of the fabled protagonist Akira Satō, a skilled killer hidden somewhere in Osaka. He must reside there as an ordinary citizen for one year in order for his boss to lay low. His boss is somebody he has obeyed since childhood.

The Fable is packed with action scenes. For Okada to play the lead role he received training from fighting instructor Alain Figlarz who has worked Hollywood hits as The Bourne Identity, Taken 2 and Taken 3, and Lucy on which he has worked alongside Matt Damon, Liam Neeson and others respectively.

Talking about working with Junichi Okada, Figlarz praised his physical strength, commenting: "I have never seen an actor move as quickly as he can."

The newly-released trailer showcases behind-the-scenes footage of action scenes with Figlarz and Okada and the scale to which the crew are going to for the epic fight scenes, such as a scene with Sota Fukushi, who plays Hood, performing some acrobatic stunts.

The other cast members also gave praise to Okada's performance during the video. Mizuki Yamamoto, who will play Misaki, and Fumino Kimura, who will play Yōko, both called him a pro when it comes to action and someone they can feel safe around.

Kōichi Satō, who plays The Boss, said: "Okada is a man of action and someone who supports the staff and other actors."

The Fable will hit Japanese theatres on June 21, 2019.

Information

The Fable
Release Date: June 21, 2019
Official Website: http://the-fable-movie.jp/
©2019 "The Fable" Production Committee

Human Lost Anime Film to be Released Worldwide in 2019

It was announced at Chicago Comic & Entertainment Expo that Japanese novelist Osamu Dazai's 1948 novel Ningen Shikkaku (No Longer Human) is getting an anime adaptation entitled Human Lost.

Several of the film's staff appeared at the event to talk about the adaptation including director Fuminori Kizaki (Afro Samurai), Shuzou Shiota of Polygon Pictures, and Toshiki Obata of slowcurve.

The story is set in 2036. A breakthrough in medical science has led to the creation of nanomachines, and the S.H.E.L.L. system that controls them, which ensures humans are free from disease and injury and extends their lifespan to 120. But this ultimate social system has warped the Japanese nation in a number of ways, whether it be economical disparities, serious environmental pollution, or the "Human Lost" phenomenon that malforms people disconnected from the S.H.E.L.L. network.

Below are statements made by the staff members who attended the event in Chicago.

Fuminori Kizaki (Director): "I've devoted most of the past 3-4 years on this film. Though much trial and error was carried out, though the film is a piece of sci-fi action entertainment worth seeing, it still has the elements of a 'human drama' that flow in the original work Ningen Shikkaku, like human frailness. I want people to look forward to those things."

Shuzou Shiota (Polygon Pictures): "We put in a lot of work to create Polygon Pictures's first original feature-length animated film. The visuals have evolved a stepped further from the masterpieces of film up to now. I feel confident about the results, so I hope people look forward to seeing it."

Toshiki Obata (Producer): "I wanted to give the world once again the kind of Japanese sci-fi movie that spreads across the globe like KIRA or Ghost in the Shell. That's I started this project back in 2015. We thought it could be interesting to use the material in Osamu Dazai's Ningen Shikkaku to make it into sci-fi action. We did so daringly, and have polished and refined it without rest.

Information

Human Lost
Initial Release: 2019 (Worldwide)
©2019 HUMAN LOST Project
TOHO Animation
Official Website: human-lost.jp

QUEEN BEE Perform Original 'Ring' Main Theme For New Film 'Sadako'

The original Ring film was released in Japan in 1998 and was directed by Hideo Nakata. It is an adaptation of Koji Suzuki's horror novel of the same name about a cursed video that when watched kills the viewer seven days after watching. The film kindled a J-horror boom when it was released and the main antagonist, Sadako, has gone on to become one of Japan's most famous ghosts.

The next entry to the famous horror series will be Sadako hitting Japanese cinemas on May 24, 2019. It was revealed earlier this month that Hitomi Satō will reprise her role as Masami Kurahashi ―20 years later.

It has been announced that QUEEN BEE are releasinga cover of feels like HEAVEN, the theme of the original 1998 film and considered synonymous with Sadako. The song is being used for promotional material.


The already-released trailer for the film features a snippet of the song―a lyric that embedded fear in the hearts of Japanese people with the original movie was released: Kitto kuru ("I'm on my way").

A promotional visual was released featuring QUEEN BEE's vocalist Avu-chan as a "reverse-Sadako," donning long white hair. The band's cover of the main theme will be released on iTunes and other digital platforms on March 28, 2019 at midnight (JST).

Avu-chan released the following statement: "Sadako. A superstar in the world of Japanese horror movies. The artwork we have created and our cover of that iconic song respect her [Sadako's] development and charisma. We have begun the effort to help spread Sadako's curse. She's on her way. On her way to you."

The film's director Hideo Nakata also commented on teaming up with QUEEN BEE: "At the first QUEEN BEE concert I went to it felt like I had suddenly returned to when I was going through puberty in my teens. Avu-chan's lyrics and voice have a quality to them that is characteristic of puberty: delicate and easy to hurt. That combines with the other members' energetic playing. It's all-out raw positivity, the kind that makes you feel no matter what happens you will keep on living. I felt the combination of those things and the pull of their magnetic force was something incredible. When I met Avu-chan, she explained how she was captivated by Ring and the power that Sadako holds, which is what led her to listen to the original song feels like HEAVEN. I am shuddering at the cover which incorporates the band's uniqueness magnificently."

Information

Sadako

Release Date: May 24, 2019

Official Website: sadako-movie.jp

©2019 "Sadako" Production Committee