Top 20 Best Onsen & Public Baths in Japan for 2018 Ranked by TripAdvisor
The internet's biggest travel website TripAdvisor® has released its top 20 best public baths in Japan for this year as ranked by its users.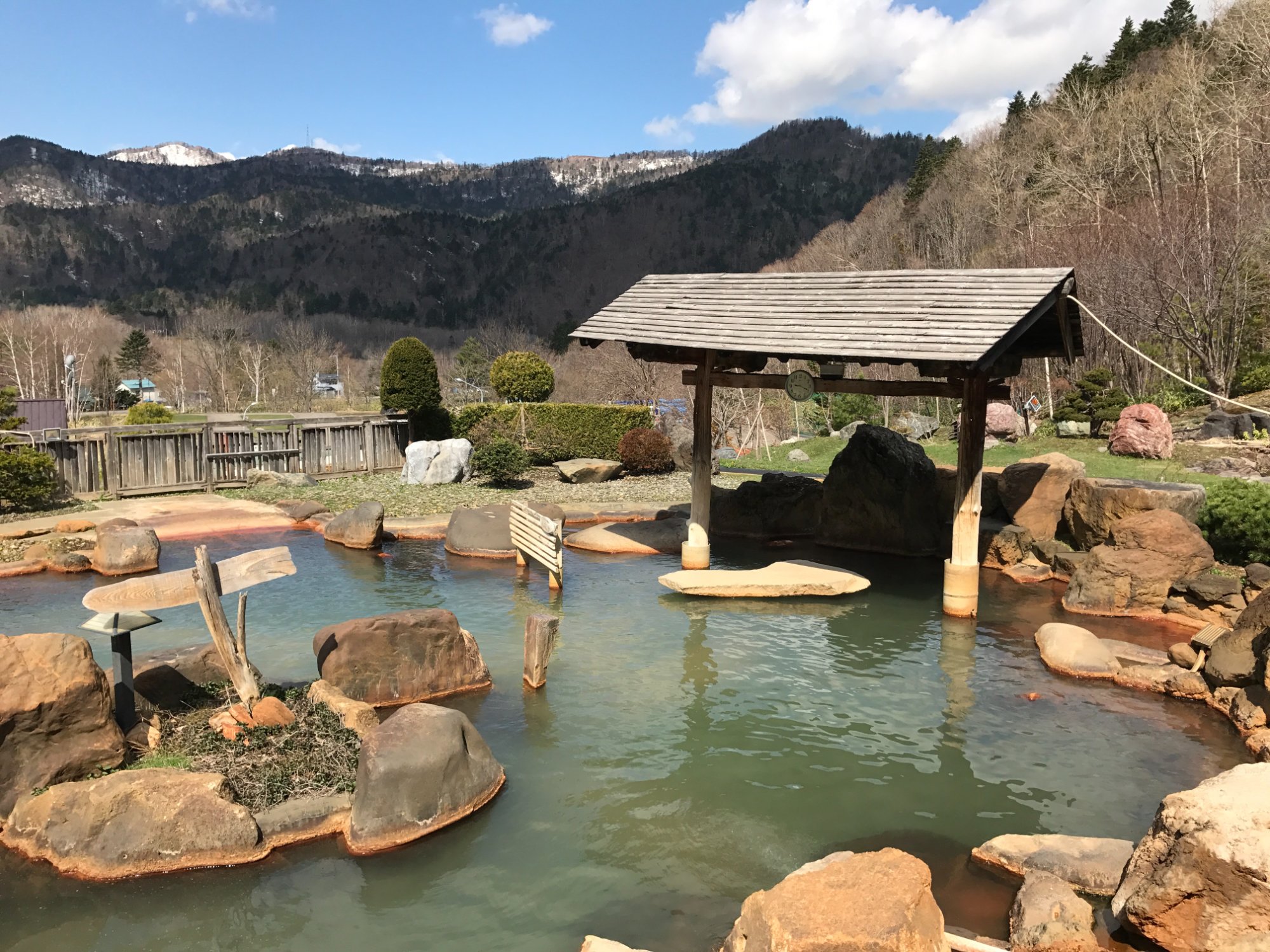 Hoheikyo Hot Spring
This marks the seventh run of this ranking. Crowning the list is Hoheikyo Onsen in Hokkaido which has up from second place last year to first place. Five facilities in Tokyo, Kyoto, Okinawa, Ehime and Yamanashi have also ranked for the first time. The comments posted by travellers show that the number of people using hot springs during their trip is increasing.
But the one to note is Dogo Onsen for which two separate facilities have been listed.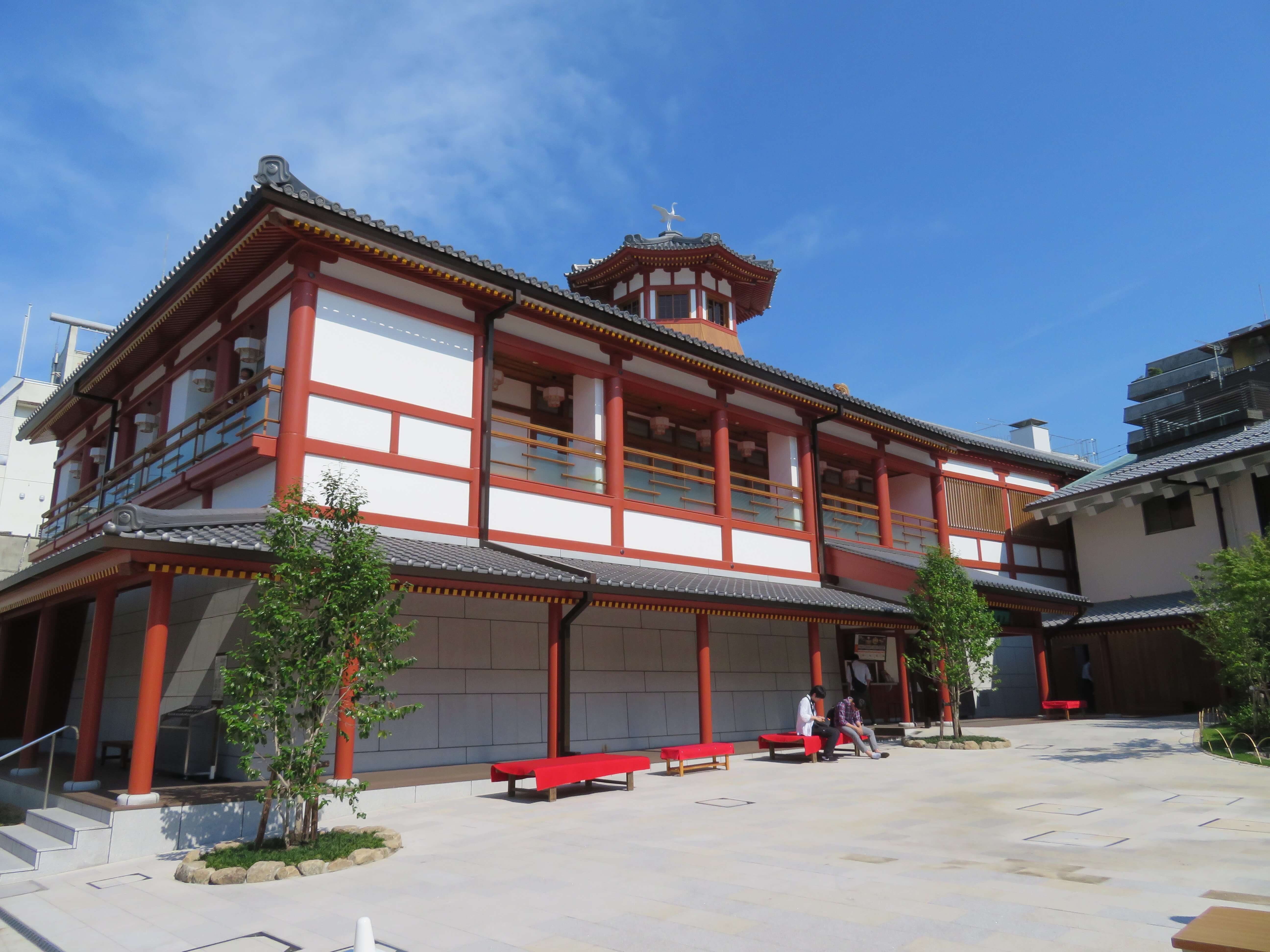 Dogo Onsen Bekkan Asuka no Yu (Ehime)
Dogo Onsen Honkan (Ehime)
Dogo Onsen Bekkan Asuka no Yu came at No. 7 having only just held its grand opening in December last year. Dogo Onsen Honkan came at No. 15, a place that has a connection with Natsume Soseki's novel Botchan.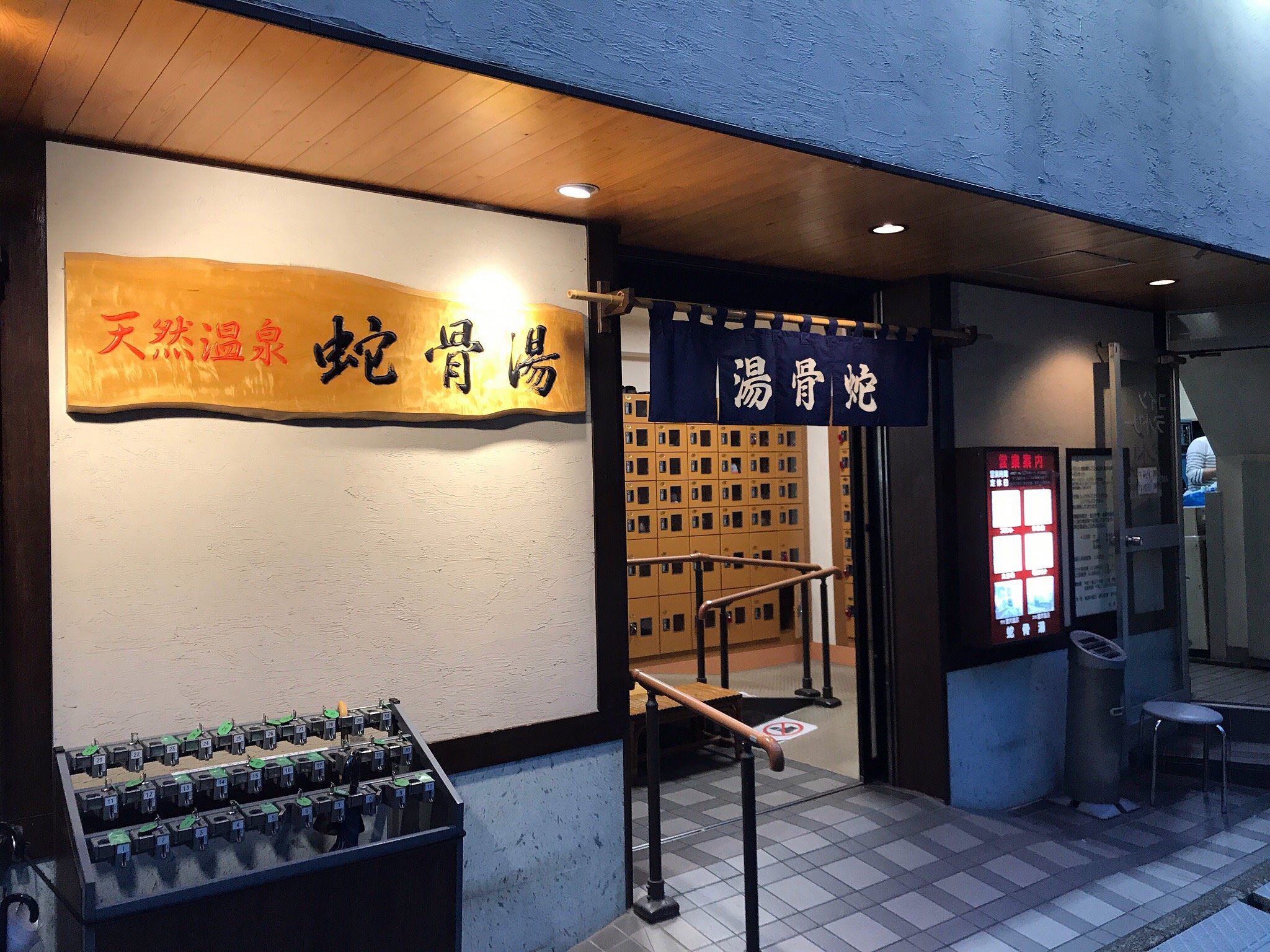 Jakotsuyu
A whole range of different baths made it onto the list including sand baths, carbonated springs, dark brown water and more. The 20th place Jakotsuyu in Asakusa, Tokyo is also worth a mention.
Top 20 Best Day Use Onsen in Japan 2018
1. Hoheikyo Onsen, Hokkaido
2. Ramune Onsen Kan, Oita
3. Tenzan no Yu, Kyoto
4. Kurama Onsen, Kyoto
5. Healthy Land Tamatebako Onsen, Kagoshima
6. Busshozan Onsen Tempyoyu, Kagawa
7. Dogo Onsen Bekkan Asuka no Yu, Ehime
8. Maenohara Onsen Sayano Yudokoro, Tokyo
9. Odaiba Tokyo Oedo-Onsen Monogatari, Tokyo
10. Sai no Kawara Rotenburo, Gunma
11. Ryujin no Yu, Okinawa
12. Fuji Chobo-no-yu Yura, Yamanashi
13. Tenzan Tohji-kyo, Kanagawa
14. Saraku, Kagoshima
15. Dogo Onsen Honkan, Ehime
16. Yachigashira Onsen, Hokkaido
17. Miharashi no Yu, Tokyo
18. Enoshima Island Spa, Kanagawa
19. Takegawara Onsen, Oita
20. Jakotsuyu, Tokyo
Be sure to use this list as reference when considering what hot springs to visit in Japan.
RECOMMENDED ENTRIES
TripAdvisor Announces Top 20 Best Museums & Best Art Museums in Japan for 2018

Restaurant and travel website TripAdvisor® has released its lists for the Top 20 Best Museums in Japan 2018 and Top 20 Best Art Museums in Japan 2018 as ranked by its users.

Taking the number one spot for art museums is Teshima Art Museum in Kagawa Prefecture and for museums the Nagasaki Atomic Bomb Museum in Nagasaki Prefecture.

The Teshima Art Museum is located on the island of Teshima in the Seto Inland Sea just a 30-minute ferry ride from Takamatsu. It's home to a single piece of artwork – a concrete shell structure devoid of pillars that's made in the image of a water droplet just as it's about to land. The structure takes in natural light, sounds and wind from the surrounding area, combining man-made artwork with nature.

The Nagasaki Atomic Bomb Museum is based in the city of Nagasaki and was built in remembrance of the Nagasaki atomic bombing which occurred on August 9, 1945. It houses permanent exhibitions as well as occasional temporary exhibitions all giving historical background to the atomic bombing and postwar nuclear weapons. The museum also has a library with books and picture books relating to peace, nuclear weapons and other relevant topics, as well as a museum shop.


There are twenty each of museums and art museums ranked on TripAdvisor's list, all must-visits celebrated for their individual and unique exhibits. The art museums are also not only revelled for what they have on show but for their architecture and gardens where one can enjoy nature through all four seasons; many users commented on how they lose track of time and find themselves healed from visiting. A number of facilities related to the disasters of the war ranked in the lists, including the Hiroshima Peace Memorial Museum.

Top 20 Best Art Museums in Japan 2018
1. Teshima Art Museum (Kagawa)
2. Fujishiro Seiji Museum (Tochigi)
3. Nezu Museum (Tokyo)
4. Otsuka Museum of Art (Tokushima)
5. Ghibli Museum Mitaka (Tokyo)
6. Adachi Museum of Art (Shimane)
7. Okada Museum of Art (Kanagawa)
8. Pola Museum of Art (Kanagawa)
9. Hiroshi Senju Museum Karuizawa (Nagano)
10. The National Museum of Modern Art (Tokyo)

Top 20 Best Museums in Japan 2018
1. Nagasaki Atomic Bomb Museum (Nagasaki)
2. Hiroshima Peace Memorial Museum (Hiroshima)
3. Tokyo National Museum (Tokyo)
4. Motorcar Museum of Japan (Ishikawa)
5. Kitakyushu Museum of Natural History & Human History (Fukuoka)
6. Fukui Prefectural Dinosaur Museum (Fukui)
7. The Museum Meiji-mura (Aichi)
8. Toyota Commemorative Museum of Industry and Technology (Aichi)
9. National Museum of Ethnology (Osaka)
10. Shimane Museum of Ancient Izumo (Shimane)

If you're looking to visit a museum while you're in Japan then be sure to check out TripAdvisor for reference.

Top 20 Best Castles to Visit in Japan 2018 – TripAdvisor

TripAdvisor® is the world's biggest travel website for locating the best places to stay, eat and have fun. The rankings for each location are determined by the public who rate and review the places they visit.

The website has just published its 2018 ranking for the best castles to visit in Japan.

This marks the 6th run for best castles in the country. Included this year are 11 castles and 9 castle ruins.

Coming in top place for the 3rd year in a row is Himeji Castle in Hyogo Prefecture. It boasts as the first castle in Japan to be registered as a UNESCO World Heritage Site.

The castle underwent significant renovation from 2009 to 2015. Known for its distinct white walls, the castle has been attracting much popularity in recent years.

In 2nd place is Nijo in Kyoto which has gone up three places from last year.

Ranking at 3rd place is Matsuyama Castle located in Matsuyama, the capital of Ehime Prefecture. This castle came in 3rd place last year too.

Matsumoto Castle was chosen for 4th place. It also goes by the name "Crow Castle" due to its black exterior – quite the opposite of the white walls of Himeji Castle.

Oka Castle came in 5th place, the highest ranking of the castle ruins. All that's left of it now are stone walls, but it is known as the castle which served as a model in pianist Rentaro Taki's song Kojo no Tsuki ('The Moon Over the Ruined Castle'). This is noted in the Japanese comments on TripAdvisor, with people describing the contrast between the moon and castle as breathtaking as mentioned in the song.

Inuyama Castle in Ehime Prefecture came in at 7th place, moving up the list significantly. It's one of the 12 original castles of Japan and known for its castle tower being designated as a national treasure.

Castles are an important part of Japanese culture and an incredible immersive experience of the country's history. Make use of this list to visit at least one during your trip!

■Information

Top 20 Best Castles in Japan 2018

TripAdvisor Announces Japan's Top 10 Theme Parks for 2018

TripAdvisor® has unveiled the most popular theme parks around the world as ranked by international travelers. The top 10 list for Japan list includes theme parks that have ranked before as well as two new entries – located in Wakayama Prefecture and Kyoto Prefecture.

1. Universal Studios Japan, Osaka
2. Tokyo DisneySea, Chiba
3. Tokyo Disneyland, Chiba
4. Adventure World, Wakayama
5. Nagashima Spa Resort, Mie
6. Fuji-Q Highland, Yamanashi
7. Tokyo One Piece Tower, Tokyo
8. Mega Web, Tokyo
9. Amanohashidate View Land, Kyoto
10. Edo Wonderland Nikko Edomura, Tochigi

Taking this year's number one spot is Universal Studios Japan for the second year in a row. In second place is Tokyo DisneySea which has moved up one spot from last year. in Third is Tokyo Disneyland which is celebrating its 35th anniversary this year.

Not only did Universal Studios Japan clock in at number one in Japan, it also ranked in the top 25 worldwide as well as third place in the whole of Asia. Comments praised it for being the best place for Disney movie lovers and as a place to enjoy seeing many different characters. There was also excitement about the renewal and introduction of The Wizarding World of Harry Potter which gives guests the chance to see the inside of Hogwarts Castle. Those who have attended it commented that it's just like stepping into the movies.

Tokyo DisneySea and Tokyo Disneyland also made it in fourth and fifth place respectively for the most popular theme parks in Asia. Travelers in the comments commend both parks for allowing even adults to forget their age and enjoy their time there.

The top 3 theme parks of Japan this year have not changed from last year. Adventure World in fourth place however has made it onto the list for the first time. Located in the town of Shirahama in Wakayama Prefecture, Adventure World is known for housing giant pandas, but it also has a fun amusement area enjoyed by kids and adults like with a Ferris wheel, rollercoaster and more. It was also selected as number eight in the most popular theme parks in Asia.

Another theme park on the list for the first time is Amanohashidate View Land in Kyoto. Coming in ninth place, this park offers a gorgeous panoramic view of Amanohashidate, one of Japan's three scenic views.

If you're coming to Japan then be sure to schedule a day to visit one of the country's top 10 theme parks.
RELATED ENTRIES
ART LAB KYOTO: The New Shop Opening at Kyoto City Kyocera Museum of Art

ART LAB KYOTO is the new museum shop set to open at Kyocera Museum of Art on March 21, 2020 in line with the revamp currently undergoing at the museum, with design work being co-created by Japanese architects Jun Aoki and Tezzo Nishizawa.

Kyoto is known as a hub of Japanese culture, managing to maintain traditions while constantly evolving. ART LAB KYOTO will embody everything about this idea when it opens after the museum's revamp. The spacious shop will not only sell merchandise related to the exhibitions, but books and goods related to art from Kyoto both traditional and contemporary, items in collaboration with external artists, original and exclusive sweets, and more. ART LAB KYOTO will also host events promoting the diversity of art and culture in Kyoto.

Information

ART LAB KYOTO

Address: Kyoto City Kyocera Museum of Art Floor B1F (124 Okazaki Enshojicho, Sakyo Ward, Kyoto)

Grand Opening: March 21, 2020

Closures: Open every day until April 30, 2020 except March 23. The schedule commencing May will be posted at a later date on the official website.
Opening  Hours: 10:00-19:00

Official Website (English): https://kyotocity-kyocera.museum/en/

You Can Take Your Pets to These Hotels and Accommodations in Japan

Online travel booking website Rakuten Travel has released this year's list for the most popular hotels and accommodations you can stay at with pets in Japan. The list is based off travellers' reviews taken from the website. This list has been updated and published every year since 2014, making this its 6th run.

Placing number one on the list for the first time is Yutsura, a ryokan Japanese-style inn which opened in Shizuoka in April 2018 and can be rented by one person or group for one night. Up to six people in a single group can stay there along with up to 5 small dogs weighing 5kg or less. It's highly favoured amongst travellers who want to take their dogs on the road due to the extent the inn caters for pets. Guests can enjoy having the dogs in their rooms as well as feed their pets there, all without being a bother to other guests.

Nipponia Sawara Merchant Town Hotel in Chiba Prefecture came in second place. You can feel the history of this hotel accommodation which is renovated from a traditional storehouse and townhouse. It allows up to three pets in a room which collectively weigh 25kg. There are three types of rooms to choose from, including one with a dog park. It also offers various services, including a free night for one dog, snacks and amenities for dogs, and more.

In third place is Dog Pension R65 in Shizuoka Prefecture which allows not only big and small dogs, but cats and other pets too. It offers large footbaths for dogs to use, dog parks, and many other services that cater to pets. The hotel also offers cottage-type accommodation rooms separate from the main building too if you're looking to spend some peaceful time away with your beloved companion.

If you're looking to travel around Japan with your pet, be sure to check if a hotel allows animals. Check the link below for the full Top 10 list.

Matcha Desserts in Sapporo You Just Have To Try

We've previously covered the best spots to try delicious matcha desserts in Kyoto. Now, with the help of expert dessert Instagrammer Kei, we are going to introduce you to some of the most delicious spots to try matcha desserts in Sapporo, Hokkaido.

If you want to discover more delicious cafés, desserts and drinks in Hokkaido, make sure to check out Kei's Instagram (@607keih).

 

KotoniSand, Nishi Ward

Macchan French Toast: ¥1200

 From dinners to desserts, this café serves up lots of meals based on their delicious thick-sliced bread. Bread flavours include plain, matcha and even coffee. You can order to go or enjoy the eat-in-limited menu. This fluffy french toast is soaked in matcha liqueur and is full of flavour even before trying it with the toppings. Take a bite of it with the red bean paste for a flavour adventure. A limited number of these are sold per day so if you want to try it, make sure to get there early. 

▼KotoniSand

Address: 1-1-1 Yamanote 5 Jō, Nishi-ku, Sapporo, Hokkaido

Opening Hours: 11:00-18:00
Closed: Tuesdays
Official Website: https://kotonisand.business.site

Ame no hi to yuki no hi, Minami Ward

Gelato Futatsu: ¥450

Located before Jozankei's onsen hotspot is a café called Ame no hi yuki no hi. It serves delicious pizzas and a variety of gelato flavours depending on the season. Their matcha ice cream is delicious. They even allow you to order two or three flavours at once so you can enjoy a mix and match of combinations. 

▼Ame no hi to yuki no hi

Address: 2-4-1, Jozankeionsennishi, Minami Ward, Sapporo, Hokkaido 

Opening Hours: 10:00-17:30
Closed: Thursdays
Official Website: https://www.amenohitoyukinohi.com

KANON pancakes, Shiroishi Ward

Matcha Tiramisu Pancake: ¥1500

This is a famous pancake shop in Kikusui. Tuck into a stack of fluffy pancakes inside the relaxing and soothing restaurant. The Matcha Tiramisu Pancakes are soaked with liqueur, creating a texture that is softer and moister than their standard pancakes. In addition to the matcha liqueur, the pancake is also dusted with matcha powder for a richer matcha flavour. Finally, they are drizzled with delicious brown sugar syrup and topped with walnuts.

▼KANON pancakes

Address: 5-5-18 Kikusui 3 Jo, Shiroishi Ward, Sapporo,

Opening Hours: 10:00-17:00 (Last Orders: 16:00)
No Regular Holidays
Official Website: https://kanon-pancakes.com

Any cafe, Kita Ward

Matcha Kintoki: ¥1350

This shop uses gluten-free ingredients in their food. This pancake dish is made using unpolished rice powder, three pieces of Turkish delight, red bean paste, rice flour dumplings, and cream made from Hokkaido-produced mascarpone and fresh cream. The cream is full of the bitter and delicious flavour of matcha, making the pancake sweet and very delicious. 

▼Any cafe

Address: 3-2-24 Kita 18 Jonishi, Kita Ward

Opening Hours: 11:00-18:30 (Last Orders: 18:00)
Closed: Tuesdays

Official Instagram: https://www.instagram.com/any_cafe_sapporo/

If you are looking for delicious matcha desserts in Sapporo, let this article help you decide where to go. When your food cravings kick in, make sure to visit Kei's Instagram which is full of the most delicious meals, drinks and desserts in Hokkaido. 

Original Article Contents and Photos by: Kei (@607keih )

Tour Tokyo, Pick Strawberries and Enjoy Afternoon Tea On The ichigosan bus

From their popular AWAPA Foam Party event where you can dance in a club filled with foam to their BATHTUB CINEMA event where you can watch a movie with your friends in a bathtub, Afro&Co. never fails to bring us new and creative ways to have fun. They are now collaborating with Saga prefecture to run the 'ichigosan bus': a sightseeing bus which will introduce you to wonderful spots in Tokyo with an unexpected strawberry twist to celebrate the first anniversary of Saga prefecture's strawberry farm 'ichigosan'. Enjoy strawberry picking inside the bus and then tuck into a strawberry-tastic afternoon tea set and much more. The bus will be running for a five day period from January 1 to 19, 2020.

ichigosan Afternoon Tea

ichigosan Panna Cotta

The ichigosan bus commemorates one-year since Saga Prefecture launched their new brand of delicious succulent strawberries called 'ichigosan'. The collaboration hopes to spread the delicious flavour of ichigosan strawberries to as many people as possible with the five-day-limited strawberry-tastic bus tour. Hop on the red double-decker bus, which looks just like a London tour bus, to enjoy strawberry picking on floor one and an original strawberry afternoon tea set prepared by a chef from Royal Garden Cafe Aoyama on floor two.

ichigosan Crêpe

ichigosan Tart

This three-experience-in-one tour bus introduces you to the newest famous spots in the city, offers you a fun strawberry picking experience and even comes with a delicious strawberry afternoon tea set. You can book tickets in advance online and there are two kinds of tickets available for on-the-day purchases. As this is the best season to enjoy ichigosan strawberries in Japan, make the most of it on this tour and you will be berry pleased.

Information

ichigosan bus

Running: January 15 – 19, 2020

Operating Times: 11:00 – 18:30

Arrival and Departure Point: Royal Garden Cafe Aoyama

(2 Chome-1-19 Kitaaoyama, Minato City, Tokyo)

Bus Tour Time: 55 Minutes

5 Tours per Day

Price: Tickets are sold in pairs, ¥3,800 Per Person

Tickets: Reserve online or purchase on the day. There are two kinds of same-day tickets. (Subject to change)

Official Website: https://www.saga-ichigosan.jp/ichigosanbus2020/

Beautiful and Delicious Lunches You Have to Try in Fukuoka

With the help of moe, we've covered the best food spots in Fukuoka to enjoy a beautiful scenery, for desserts and much more. Today, we're joined by food Instagrammer moe again to introduce you to the top lunch spots in Fukuoka. 

cafe mii, Asakura

Curry Plate

cafe mii is one of those places that very few people know but is very delicious. The curry plate is full of spices and is accompanied by fried vegetables and many other side dishes. As Asakura is known for its delicious vegetables, this is the perfect opportunity to get your fill. The café is relaxing and the perfect spot to enjoy a quiet lunch.

▼cafe mii

Opening Hours: 11:00-17:00 (Last Orders: 14:30)

Closed: Wednesdays
Address: Floor 2, 531-2 Tonta, Asakura, Fukuoka
Website: https://www.instagram.com/cafe_mii/

Cosses, Chihaya

Plate Lunch

Cosses is a bakery shop full of pastries and desserts. The Plate Lunch includes a hamburger steak, soup, salad, yoghurt and much more. The thick bread that comes with the set perfectly completes it. The wide shop is full of delicious bread and pastries that would be perfect to bring back to your family.

▼Cosses

Opening Hours: 10:00-21:00 (Last Orders: 19:30)
No Regular Holidays

Address: Namiki Square Floor 1, 4-21-45, Chihaya, Higashi-ku, Fukuoka

Official Website:http://cosses.orto-cafe.com/

Chocolate Bar, Hirao

Chicken Curry Risotto

Whether you're looking for lunch, dinner or a casual snack, this is the place to go. When you order the Chicken Curry Risotto, you can choose how spicy you want it. Risotto and curry is quite a rare combination, but it is very tasty. After your lunch, you can choose to have a gâteau au chocolat from the main menu. 

 

▼Chocolate Bar

Opening Hours: 

Lunch Menu:  11:30-15:00 (Last Orders: 15:00)

Café Menu: 14:00-17:00 (Closed from 17:00 to 18:00)

Dinner Menu: 18:00-22:00 (Closed from 22:00)
Closed: Sundays
Address: 1-11-22 Takamiya, Minami-ku, Fukuoka

Official Website: https://www.facebook.com/CHOCOLATE-BAR-726314500885075/

Filipepe, Kego

Dry-Cured Ham and Creamy Lemon Spaghetti

Filipepe is a hidden Italian restaurant. The Dry-Cured Ham and Creamy Lemon Spaghetti is covered in a refreshing lemon cream sauce. The thinly-sliced cured ham and creamy pasta make the perfect combination. The tongue-tantalizing menu also includes fish, meat and much more.

▼Filipepe

Opening Hours:

Lunch: 11:30-14:00 (Last Orders: 14:00)

Dinner: 18:00-21:00 (Last Orders: 21:00)
No Regular Holidays
Address: Floor 3, 3-1-28 Kego, Chuo Ward, Fukuoka,
Website: https://www.facebook.com/Filipepe-フィリペペ-699810910145678/

Good up coffee, Hairo

Homemade Red Bean Paste on Toast

Good up coffee's homemade red bean paste on toast is often greeted by a long queue of customers. The fluffy bread is like a giant cushion and is filled with a generous serving of red bean paste. The butter melts, creating a moderate salty touch to the meal. This is a very popular shop and often sells out so if you want to try it, make sure to get there early.

▼Good up coffee

Opening Hours:

Monday, Tuesday, Friday, Saturday: 12:00-20:00

Wednesday and Sunday: 12:00-18:30
Closed: Thursdays
Address: 1-chōme-15-18 Takasago, Chuo-ku, Fukuoka
Official Website: https://www.instagram.com/good_up_coffee/

KURASUKOTO, Hairo

Lunch Plate

Fukuoka's famous and popular café KURASUKOTO serves parfaits, doughnuts, puddings and other famous desserts as well as delicious lunches. Choose to have meat or fish for your lunch plate and it will be served with lots of healthy vegetables. The café also sells small miscellaneous goods too.

▼KURASUKOTO

Opening Hours:11:30-18:00
Closed: Mondays and Sundays
Address: Floor 2, 1-11-21 Hirao, Chuo Ward, Fukuoka
Official Website: https://www.kurasukoto.com/shop-hirao/

Eureka, Sakurazaka

Duck and Lotus Root Ragout Pasta

Bistro and café Eureka is an isolated restaurant located out of the way in a residential area. The Duck and Lotus Root Ragout Pasta is available in the lunchtime menu and is served with tasty relishes made from pomegranate and Japanese persimmon. Duck and lotus root is cooked in a delicious ragout sauce with tagliatelle. The meal comes with relishes so your stomach will be left completely satisfied.

▼Eureka

Opening Hours:Monday-Thursday: 12:00-20:00 (Last Orders: 19:00)

Friday and Saturday: 12:00-22:00(Last Orders: 21:00)
Closed: Sundays
Address: 1-4-19 Sakurazaka, Chuo-ku, Fukuoka

Official Website:https://www.instagram.com/eureka.sakurazaka

Yamamoto no Hamburg, Ropponmatsu

Hamburger

The Kanto region's popular hamburger restaurant Yamamoto no Hamburg has opened in Fukuoka. Here, you can enjoy a burger served in a large curry bowl fit for a curry soup. The hamburger is surrounded by a hearty serving of sauce and is even topped with a mince cutlet. There is a bottle of Chinese red chile oil on the table for a satisfying meal. 

▼Yamamoto no Hamburg

Opening Hours:

Lunch: 11:30-15:30 (Last Orders: 14:30)

Dinner: 17:30-22:30 (Last Orders: 21:30)
No Regular Holidays
Address: Ropponmatsu Kobo Floor 1, Chuo Ward, Fukuoka

Official Website:  http://www.yamahan.tokyo/news/

 If you're stuck on where to get lunch in Fukuoka, or love looking at gorgeous food, let moe's Instagram be your guide. 

Original article contents and photos by: moe

Sanrio Puroland to Run "Sweets Puro very berry sweets Party" Next Year

Sanrio Puroland (Puroland) will be running its popular dessert-themed event "Sweets Puro very berry sweets Party" from January 10 to March 10, 2020. 

Puroland's restaurants will be selling Sweets Puro-limited desserts full of a variety of berries. Restaurant Yakata on floor 4 will be serving a berry and chocolate-themed dessert buffet on select days.

As the first dessert buffet to be held since Puroland's renovation, there will be a photo session allowing customers to take photos of the food and characters too. 

The event will also see the return of the evening main show "Miracle Illusion☆Happiness", which was last performed in September 2019 and ended with guests longing for more. Hello Kitty and her beloved boyfriend Dear Daniel will also appear in adorable angel costumes. This is a wonderful chance to enjoy delicious desserts, fantastic illumination and beautiful projection mapping.

The "My Melody Strawberry Illuminations Ichigo Ichie" is another Sweets Puro-limited event to be returning this year following its popularity. This event will run from January 10 to February 14, 2020. From February 15 to March 10, 2020, Hello Kitty's cute singing voice will echo throughout Puroland as she performs at the illumination show "SPARKLE!! Sweet Lights".

After the illumination show, Puro Village will be illuminated entirely in sweet pink illumination. 

Meet the characters dressed in berry-themed costumes at the "Very Berry Character Hug Time" event and enjoy the Valentine's Day and White Day-themed event "Special Sweets Greeting" (fee applies). 

You also can't miss the dessert house photo spot and dessert-themed character merchandise, which will be available for a limited time only. 

Puroland will be bursting with sweet goodness that you just can't miss next year.

©1976, 2009 SANRIO CO., LTD.©1976, 1990, 1993, 1996, 1999, 2001, 2004, 2010, 2019 SANRIO CO., LTD.

7 Ways to Start Your Morning with Delicious Food in Fukuoka

Our website has loads of information on delicious desserts and food to try in Fukuoka. Today we'll be looking at the best places to try a traditional "Morning" according to expert Instagrammer moe. "Morning" is a typical breakfast enjoyed by the Japanese and is a great way to start the day. moe has been travelling from head to toe of Fukuoka, taste-testing different breakfasts and photographing them. Here are the findings. 

Full Full Kaze no Mori, Kashii-Kaenmae

Croque Madame Set and French Toast Set

Full Full recently opened at Kashii-Kaenmae. The Croque Madame Set or the French Toast Set is the perfect way to start your day. For the croque madame, their delicious bread made from special whole wheat flour is topped with tomatoes, bacon, white sauce and a sunny-side-up egg. The french toast is made from the same round bread used to make their popular Mentai France which is a baguette topped with creamy fish roe. The fluffy bread is topped with a crispy sweet sugar coating that is scorched like a crème brûlée.

▼Full Full Kaze no Mori

Opening Hours: 8:00-18:00 (Café Last Orders)
Closed: Tuesdays
Address: 7 Chome-4-2 Kasumigaoka, Higashi Ward, Fukuoka

Official Website: https://www.full-full.jp/

BAKERY TATSUYA, Minami

Simple yet stylish, BAKERY TATSUYA is white on the interior and exterior. There is space to eat-in so it is possible to enjoy your freshly baked goods upon purchase. There is so much variety that you will be spoilt for choice.

▼BAKERY TATSUYA

Opening Hours: 9:00-17:00
Closed: Mondays, every first and third Tuesday of the month.

Address: 2 Chome-45-29 Hanahata, Minami Ward, Fukuoka

Official Website: https://www.facebook.com/BakeryTatsuya

amam dacotan, Ropponmatsu

Fig Fruit Sandwich and Salted Milk Gelato Croissant 

amam dacotan's crusty bread is so delicious that it appeared on TV. The shop is packed with different varieties of bread. Alongside the takeout menu there is also an eat-in-limited menu. The Salted Milk Gelato Croissant is an exquisite balance of sweetness and saltiness that you just have to try.

▼amam dacotan

Opening Hours: 10:00-19:00 (Sales end once stock is depleted)

Closed: Wednesdays
Address: 3-chōme-7-6 RopponmatsuChūō-ku, Fukuoka

Website: https://www.instagram.com/amam_dacotan/

Siro coffee, Josei

Red Bean Jam and Butter Sandwich with a Japanese Tea Latte

The simple and stylish interior of Siro Coffee has earned its Instagram fame. Treat yourself to a warm red bean paste and butter sandwich to enjoy the sweetness of the paste as it fuses with the saltiness of the butter. Everything is packed into a neat and beautiful small bun. The rich Japanese tea latte is the perfect way to finish off a refreshing meal. 

▼Siro coffee

Opening Hours: 12:00-19:00
Closed: Wednesdays and the first and third Tuesday of the month.
Address: 2-12-16 Josei, Sawara Ward, Fukuoka
Official Website: https://www.instagram.com/siro_coffee/

Shirogane Sabo, Hirao

Platinum Salad Morning

Shirogane Sabo's classic pancakes can be simply enjoyed as they are for a buttery flavour or enhanced as you please by adding maple syrup or honey. The Platinum Salad Morning comes with juice, the platinum salad, classic pancakes and coffee. Shirogane Sabo can get quite crowded so it is best to reserve a time slot if you are set on going.

▼Shirogane Sabo
Opening Hours:

Weekdays: 10:00-22:00(Last Orders: 21:00)

Weekends and National Holidays: 8:00-22:00(Last Orders 21:00)
Address: 1 Chome-11-7 Shirogane, Chuo Ward, Fukuoka

No closing days.
Website: http://s-sabo.com/

Bread, Espresso & Hakata &, Fukuoka Ekimae

Teppan French Toast

Mu-Mentai

A Bread, Espresso & Hakata & opened in Hakata. This branch serves the Fukuoka-limited Mu-Mentai where you can enjoy a heap of creamy fish roe covered in butter and cream. The bread and sandwiches start to sell out past lunchtime so make sure you get there early if you are interested. 

▼Bread, Espresso & Hakata &

Opening Hours:8:00-20:00
No Regular Holidays
Address: 2-8-12 Hakataekimae, 1F, Hakata, Fukuoka
Website: https://www.instagram.com/bread.espresso.and.hakata/

Blue Jam, Sawara

Croissant d'Amande Choco Banana 

Blue Jam uses carefully-selected natural ingredients in their bread and pastries. The luxurious Croissant d'Amande Choco Banana is a three-in-one almond, banana and chocolate croissant. The melon pan here is also delicious.

▼Blue Jam

Opening Hours:8:00-18:00 (Last Orders: 17:30)
Closed: Sundays
Address: 3-1-41 Tamura, Sawara Ward, Fukuoka
Official Website: http://www.bluejam-fukuoka.com/

 So, what do you think? moe's Instagram is full of the most delicious lunches you have ever seen. If you're struggling on where to go for breakfast in Fukuoka, let moe's Instagram be your guide. 

Original Article Information and Photos by:  moe

Winter is Coming: Warm Up With Hot Pot at Hot Spring Hotel Hoshino Resorts KAI

The cold weather is here, and it's only set to get colder. When winter falls in Japan, one of the best things people like to do is cook hot pot. Hoshino Resorts is offering the same service for guests this winter at 14 branches of their 'KAI' onsen ryokan (hot spring Japanese inn) brand hotels up and down Japan, with each hot pot filled with the taste of local cuisine.

Winter is truly the best time to eat hot pot for Japanese people, as they huddle around the table nice and toasty and tuck into their piping hot dinner. We're showcasing 9 of the hot pots you can enjoy at Hoshino Resorts KAI this winter season.

Hoshino Resorts KAI Tsugaru: "Gyu Shabu" – Dashi made delicious with plentiful dried tuna

KAI Tsugaru is situated in Aomori, and this hot pot is made one with one of the prefecture's most famous ingredients: tuna, which is caught during the autumn and winter seasons. The main player of this beef shabu hot pot is its dashi which is made from the sweet juices of tuna which go deliciously well with the beef. If you're looking for a hot pot that's a little different from the usual options, you'll love this one.

Running: September 1, 2019 – February 29, 2020 (Except December 29-January 1)
Plan Name: Ooma no Gaguro Zukushi Kaiseki (大間のまぐろづくし会席)
Price: From ¥24,000
Reservations: https://www.hoshinoresorts.com/en/resortsandhotels/kai/tsugaru.html

Hoshino Resorts KAI Kaga: "Kani Sukinabe" – Zuwai-gani snow crab

At KAI Kaga, which is located in Yamashiroonsen, Ishikawa, this hot pot they have cooked up is made in a kombu dashi and is filled with legs of zuwai-gani snow crab and a variety of winter vegetables like bok choy and edible chrysanthemums.

The dish makes full use of the delicious flavour of the crab. It's also served in kunitani-ware made by a young craftsman and Yamanaka lacquer ware, adding to the originality of this hot pot.

Running: November 7, 2019 – March 10, 2020 (Except December 29-January 6)
Plan Name: Katsu Kani Zukushi no Tagu Zuki Kani Kaiseki (活蟹づくしのタグ付き蟹会席)
Price: From ¥47,000
Reservations: https://www.hoshinoresorts.com/en/resortsandhotels/kai/kaga.html

Hoshino Resorts KAI Alps: "Yuki Nabe" – Thawing of spring

The hot pot at KAI Alps in Nagano includes fluffy cotton candy which is based on the snowy mountains of the alps. When you pour the soup over, the cotton candy melts, symbolising the thawing of spring, to reveal the beef and vegetables. The cotton candy adds a light sweetness to the soup as well as fun visual effect.

Running: December 1, 2019 – May 31, 2020 (Except December 31-January 3)
Plan Name: Yuki Nabe Kaiseki (雪鍋会席)
Price: From ¥25,000
Reservations: https://www.hoshinoresorts.com/en/resortsandhotels/kai/alps.html

 

Hoshino Resorts KAI Kinugawa: "Ise Ebi & Roast Beef Ryujin Nabe" – The dragon god's hot pot

KAI Kinugawa in Tochigi has created a hot pot based around the legend of the Ryuokyo dragon god, capturing its malevolence. It's cooked over stones heated to almost 800℃.The soup bubbles as the pot begins to boil and cooks the seafood and other local ingredients from Tochigi, making sure to draw every last delicious drop of flavour from them.

Running: December 1, 2019 – February 29, 2020 (Except December 28-January 4)
Plan Name: Ise Uni to Gyuu Roosu no Ryuujin Nabe Kaiseki (伊勢海老と牛ロースの龍神鍋会席)
Price: From ¥31,000
Reservations: https://www.hoshinoresorts.com/en/resortsandhotels/kai/kinugawa.html

Hoshino Resorts KAI Sengokuhara: "Uni & Beef Sukinabe" – Satisfying spices from the mountains and seas

KAI Sengokuhara in Kanagawa has created a hot pot that's made with lots of ingredients from the mountains and the seas. By using a bounty of uni, which goes incredibly well with beef, it adds a rich sweetness to the overall flavour. There is also a secret flavour hidden under it all: syrup made from the ao mikan citrus which grows in the city of Odawara. This not only adds an exquisite sourness to the hot pot, but also serves to elevate the sweetness of the uni.

Running: June 1, 2019 – February 29, 2020
Plan Name: Uni to Gyuu no Sukinabe Kaiseki (雲丹と牛のすき鍋会席)
Price: From ¥46,000
Reservations: https://www.hoshinoresorts.com/en/resortsandhotels/kai/sengokuhara.html

Hoshino Resorts KAI Ito: "Sankai Nabe" – Soaking up the mountains and seas of Ito

Shizuoka is home to KAI Ito, where guests can enjoy yet another hot pot lavish with ingredients from the mountains and the seas, like splendid alfonsino―which Ito enjoys an abundance of―as well as seasonal vegetables and beef. There are two soups to combine these ingredients with: a bouillabaisse which contains a dashi made from fish from Ito filled with splendid alfonsino and vegetables, and a beef soup.

Running: October 1, 2019 – February 29, 2020 (Except December 31-January 3)
Plan Name: Sankai Nabe (山海鍋)
Price: From ¥25,000
Reservations: https://www.hoshinoresorts.com/en/resortsandhotels/kai/ito.html

Hoshino Resorts KAI Enshu: "Tecchiri" – A taste of the Torafugu tiger pufferfish

KAI Enshu is another hot spring inn, located in Hamamatsu in Shizuoka. Their "Tecchiri" is made with Torafugu tiger pufferfish. None of the flavour of the fugu is wasted in this hot pot, and that is proven as the entire thing is made right in front of customers' eyes. The zōsui is made with a KAI Enshu-original blend of sencha green tea called souka (爽華), which ensures that element of locality is included in the dish as Shizuoka is famous for its tea.

Running: October 5, 2019 – March 31, 2020 (Except December 29-January 3)
Plan Name: Fugu Zukushi Kaiseki (ふぐづくし会席)
Price: From ¥31,000
Reservations: https://www.hoshinoresorts.com/en/resortsandhotels/kai/enshu.html

Hoshino Resorts KAI Izumo: "Kani Sukinabe" – Collaboration between Katsu Matsubagani & Shijimi

KAI Izumo is situated in Tamatsukuri Onsen, an onsen hot spring in Tamayu, Shimane. Their "Kani Sukinabe" is made with rich snow crab crab which has an exquisite sweetness and is soft in texture. From beginning to end, this hot pot is a crab party in your mouth.

Running: November 7, 2019 – March 10, 2020 (Except December 31-January 4)
Plan Name: Tagu Zuki Katsu Matsubagani Zukushi Kaiseki (タグ付き活松葉蟹づくし会席)
Price: From ¥45,000
Reservations: https://www.hoshinoresorts.com/en/resortsandhotels/kai/izumo.html

Hoshino Resorts KAI Aso: "Netakuri Nabe" – Rich miso and cheese

The base of the soup in KAI Aso, located in Kumamoto, is a mix of milk from Jersey cattle and miso. It contains wagyu Japanese beef and seasonal vegetables. Its appearance is based on the Aso Caldera region of Kumamoto Prefecture and its incredibly vast grasslands.

Running: September 1, 2019 – February 29, 2020 (Except December 29-January 3)
Plan Name: Wagyuu to Caciocavallo o Tanoshimu Netakuri Nabe (和牛とカチョカヴァロを楽しむねたくり鍋)
Price: From ¥46,000
Reservations: https://www.hoshinoresorts.com/en/resortsandhotels/kai/aso.html

Below is a video which showcases each of these local hot pot dishes, so be sure to check it out if you're not already watering at the mouth


All of these hot pots are made with only the best local ingredients as expected of KAI, and all are available for the rest of winter only. Guests can experience the local regions not only through the food, but in the tableware each hotel uses. If you're in Japan this winter, be sure to book with one of the many Hoshino Resorts KAI branches and stay warm with a delicious serving of hot pot.

Rakuten Travel Reveals Japan's Top Hot Spring Locations For Women Travelling Solo

Travel booking website Rakuten Travel has revealed the 2019 ranking for Japan's most popular onsen, or "hot spring" sites for women travelling alone. Taking the crown at No. 1 is Hakodate Yunokawa Onsen in Hokkaido.

Night view of Hakodate

The Le Havre lounge in Hakodate Kokusai Hotel

Hakodate Yunokawa Onsen placed at No. 3 in last year's ranking. It rated highly amongst women for it being so close to Hakodate Airport, as well as it being easy to access local tourist and sightseeing spots by train from there like the Hakodate Morning Market (Hakodate Asaichi) and Mount Hakodate, which is listed as one of Japan's Three Night Views. The area also offers a variety of accommodation options, from long-standing traditional ryokan inns to business hotels.

Dogo Onsen

In second place is Dogo Onsen, a hugely popular hot spring location with Dogo Yamanote Hotel having ranked number one in Rakuten Travel's list for the most leisurely accommodations for women travelling solo.

Rose Bath at Dogo Yamanote Hotel

In recent years, the number of plans for women travelling solo as well as services for renting open air baths for one person have been on the increase. Dogo Onsen is a 25-minute train journey from Matsuyama Station via the JR line and a 40-minute bus ride from Matsuyama Airport.

Hakone Tozan Railway

Hakone Yumoto Onsen ranks at No. 3. Despite the effects of the earthquake, the hot spring has enjoyed solid popularity, with Rakuen Travel having given travel coupons and offering special plans to help raise money and support the area. It's only about an hour and a half's train ride from Shinjuku Station, it offers plans to stay at local hotels, and it's easy to set up a travel plan to visit there, which is what has led to its popularity.

Yugawara Onsen in Kanagawa came in 4th place, while Yufuin Onsen in Oita came in 5th. Use this list as reference when planning which hot springs to visit in Japan.

Autumn in Aichi: Cherry Blossoms and Maples at Obara Shikizakura Matsuri & Korankei Maple Festival

Early November marks the opening of the autumn cherry blossoms in Obaracho, Toyota. By the time mid-November rolls around, close to 10,000 shikizakura cherry blossoms bloom a pale pink until the end of the month.

The Yoshino cherry bears its pink petals in springtime, but the shikizakura blossoms twice a year: first in spring, then in autumn. They are considered one of the most beautiful flowers of autumn, especially when they bloom against the gorgeous and vibrant red maple leaves. The Obara Shikizakura Matsuri began on November 1, and right now, you can witness this spectacle for yourself.

The shikizakura trees planted in Obara have been there since Kansei era (1789-1801). With the helping hand of locals, the trees have become one of Japan's most famous shikizakura spots. They were designated as Chiku (District) Trees in 1978 and can be seen throughout the entire district. Some of the trees are over 100 years old and as such registered as Natural Monuments of Aichi prefecture.

This is a spot we highly recommend visiting when travelling to Aichi.

▼Obara Shikizakura Cherry Blossoms

Peak Blossom Time: From Mid-November

Locations:

441-1 Johei, Obaracho, Toyota, Aichi (Obara Fureai Park)

Senmichi, Toyota, Aichi (Senmi Shikizakura no Sato)

Access: Take the Toyota Oiden Bus bound for Kaminigi (上仁木行き) and get off at Obaraokusa (小原大草) or Kaminigi (上仁木)

Details:  http://www.kankou-obara.toyota.aichi.jp/

▼Obara Shikizakura Matsuri

Running: November 1, 2019 – November 30, 2019

Locations: Senmi Shikizakura no Sato, Obara Fureai Park, and elsewhere in the region

Notes: The Kururin Bus can be boarded for free on weekends and public holidays while the festival is on

Official Website: https://www.aichi-now.jp/spots/detail/132/

The Korankei Maple Festival is also taking place this month where you can witness around 40,000 maple trees bearing their gorgeous autumn foliage.

The trees are being lit up every night for the month of November. Watch the sun set before the illuminations are turned on, creating an enchanting atmosphere with the warm, radiating lights against the night sky.

▼Maple Trees

Peak Blossom Time: From Mid-November

Location:  Iimori Asukecho, Toyota, Aichi

Access: Ride the Meitetsu Mikawa Line to Toyotashi Station, change onto Meitetsu Bus, and alight at Korankei (香嵐渓)

Official Website:  http://asuke.info/korankei/

▼64th Korankei Maple Festival

Running: November 1, 2019 – November 30, 2019

Location: Around Iimori Asukecho, Toyota, Aichi

Light-Up: Sunset to 21:00

Access: 20 minutes from Sarugata Green Road Interchange / 20 minutes from Toyota-Kanpachi Interchange

Official Website: http://asuke.info/event/nov/entry-705.html

Witness two of Japan's most celebrates treesーthe cherry blossom and the mapleーflower together in one place in Aichi.

See the Breathtaking Autumn Foliage of the Former Shizutani School in Okayama

The Former Shizutani School, recognised as the oldest school existing for commoners in Japan, has reached its peak season for autumn foliage. Speficially, for the Chinese pistache tree, which is a symbol of the school.

Shizutani School first opened in 1670 during the Kambun era. In 2015, it was registered as an Educational Heritage Site from Early-Modern Japan. The majority of the site is listed as an Important Cultural Property, including the temple, Shizutani Shrine, as well as the auditorium which is considered a national treasure.

The school's surrounding natural landscape enjoys the blooming of many different flowers throughout the entire year which people flock to see. It's especially famous for autumn, a season during which the enchanting red and yellow hues boas their beautiful blossom.

The three colours reflect from the lacquered flooring of the auditorium, rippling like ocean waves.

The beautiful contrast between the reds and yellows of the pistaches can be enjoyed during autumn-time only. The best time to see them is from now until November 20, so if you're travelling to Okayama, be sure to pay the Former Shizutani School a visit.

Limited Booking For Sebastian Masuda's Artistic Kawaii Room Opens Soon

Booking.com is one of the world's largest accommodation booking websites that connects people from all over the world with many unique places to stay. For the first time ever, Booking.com has announced a very special stay at 'KAWAII Japanese Room – Addicted to Tokyo.' Designed in collaboration with no other than art director and icon of Japan's kawaii pop culture Sebastian Masuda. The stay is available exclusively through Booking.com with only a handful of  booking dates available which are: November 13-14, 14-15 and 15-16. 

One significant pattern which can be seen in the room is that of a traditional jūnihitoe, which is a set of formal kimono garments worn by court-ladies in Japan. The designs and patterns have been fused with a vivid pop colour scheme and created in a modern graphics style for a new form of experimental art. The main concept of the room is "Addicted to TOKYO". Once you step into the room, you will be immersed in a world of vivid colours and patterns where abstract wonder is fused with traditional features. A stay here is bound to be stay you will never forget. The room is located at the MIMARU TOKYO AKASAKA apartment hotel and was remodeled specifically for this purpose. Reservations will open worldwide at 7pm JST (11am in Amsterdam). Only three reservations – one for each night – will be accepted and it is first-come, first-served.  


The room is filled with Japanese-style room features such as tatami flooring, sliding doors, zabuton floor cushions, and a raised tatami-floored seating area. There are two beds and a large open space in the room. Once you enter, you will be immersed in a world of patterns.  Using Japanese celebratory culture as a starting point, Masuda has created a space which reflects the atmosphere of an exciting Japanese celebration. Although there are many traditional features to the room, there are also animal patterns and patterns that make the word "TOKYO", creating a room full of impact. One of the most iconic decorations in the room is the bear which rests on the pink tatami flooring. The bear's unique design resembles origami, reflecting the cute yet edgy culture of Tokyo fashion. 


In the room you'll find KAWAII Japanese Room-limited design yukata. These unisex yukata are designed with a range of patterns and colours that can be seen around the room. You can use them as pyjamas and can even take them back home with you.


 

You cannot leave the accommodation without checking out the giant mushroom display located on the MIMARU TOKYO AKASAKA roof. Those staying in any room at MIMARU TOKYO AKASAKA during the limited period as well as those staying in the KAWAII Japanese room both have access to see this glorious masterpiece

 

If you are not one of the lucky few who get a chance to stay at the KAWAII Japanese Room- Addicted to TOKYO, you could book another room in the hotel during the same period to witness Masuda's iconic mushroom masterpiece. This is the perfect place to experience a full-on kawaii experience right in the centre of Tokyo. The first 100 people to visit the rooftop between 3pm and 9pm on each day between November 13 and 15 will receive an original hand towel. 

 

Be sure to check it out.

Information

KAWAII Japanese Room- Addicted to TOKYO

¥2,200 per night (Tax Included)

Address: 7 Chome-9-6 Akasaka, Minato City, Tokyo