A special 30th anniversary concert for the internationally acclaimed and beloved video game series The Legend of Zelda was held in Japan in 2016 and is being held again this year with a full orchestra. It has been announced that a CD compiling the audio from the upcoming Tokyo concert at Bunkamura Orchard Hall on December 14 will be released on March 6, 2019.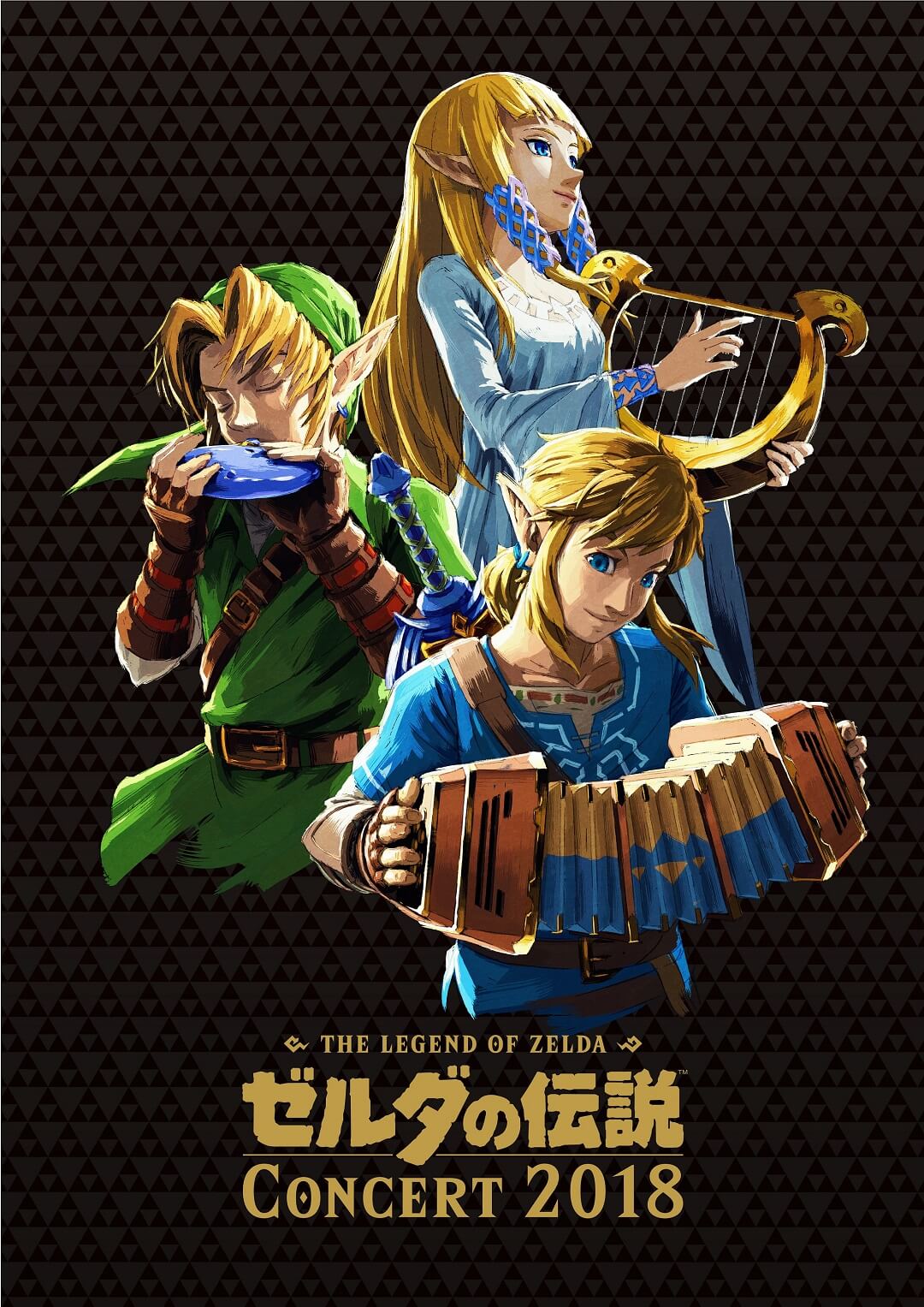 There are many instruments that feature through the Zelda series. Three of the most memorable ones are of course the ocarina, harp and accordion, and all of these were given a spotlight during the live performances. The concert featured a string of famous songs from the entire series including those from the latest title The Legend of Zelda: Breath of the Wild which was released on the Nintendo Switch™ last year to critical acclaim.
On this CD fans can expect to enjoy the full show spearheaded by Japanese conductor Taizō Takemoto. Limited pressing edition copies of the CD also feature a Blu-ray disc with both footage of the concert itself and the game visuals displayed at the show. Audio on the Blu-ray is recorded at high resolution to an ensure optimal viewing experience.
Information
The Legend of Zelda Concert 2018
On Sale: March 6, 2019
First Press Limited Pressing Edition (2 CDs + 1 Blu-ray): ¥5,500 (+Tax) [COZX-1526~8]
・The Blu-ray features concert footage and game visuals displayed at the concert
Regular Edition (2 CDs): ¥3,000 (+Tax) [COCX-40771~2]
*The content on the CDs of both editions are the same.
Content: Concert at Bunkamura Orchard Hall, Tokyo held on December 14, 2018
Conductor: Taizō Takemoto
Orchestra: Tokyo Philharmonic Orchestra
The Legend of Zelda Website: https://www.nintendo.co.jp/character/zelda/index.html
Zelda Concert 2018 Website: http://www.promax.co.jp/zeldaconcert2018/