The No.1 season is here! Don't miss out on all the HOT events going down in Japan this Summer!
【Japan Events】MOSHI MOSHI pick up events!
Summer is here! You might have all noticed already, but this year's Summer is hot! Really hot! It was hot even before Summer started! So we can all turn up the heat even more we have picked up a number of hot events happening around Japan and compiled them into a list! From events surrounding Japan's history to the world's biggest idol festival. For those of you who always hesitate: make your best memories this summer in Japan!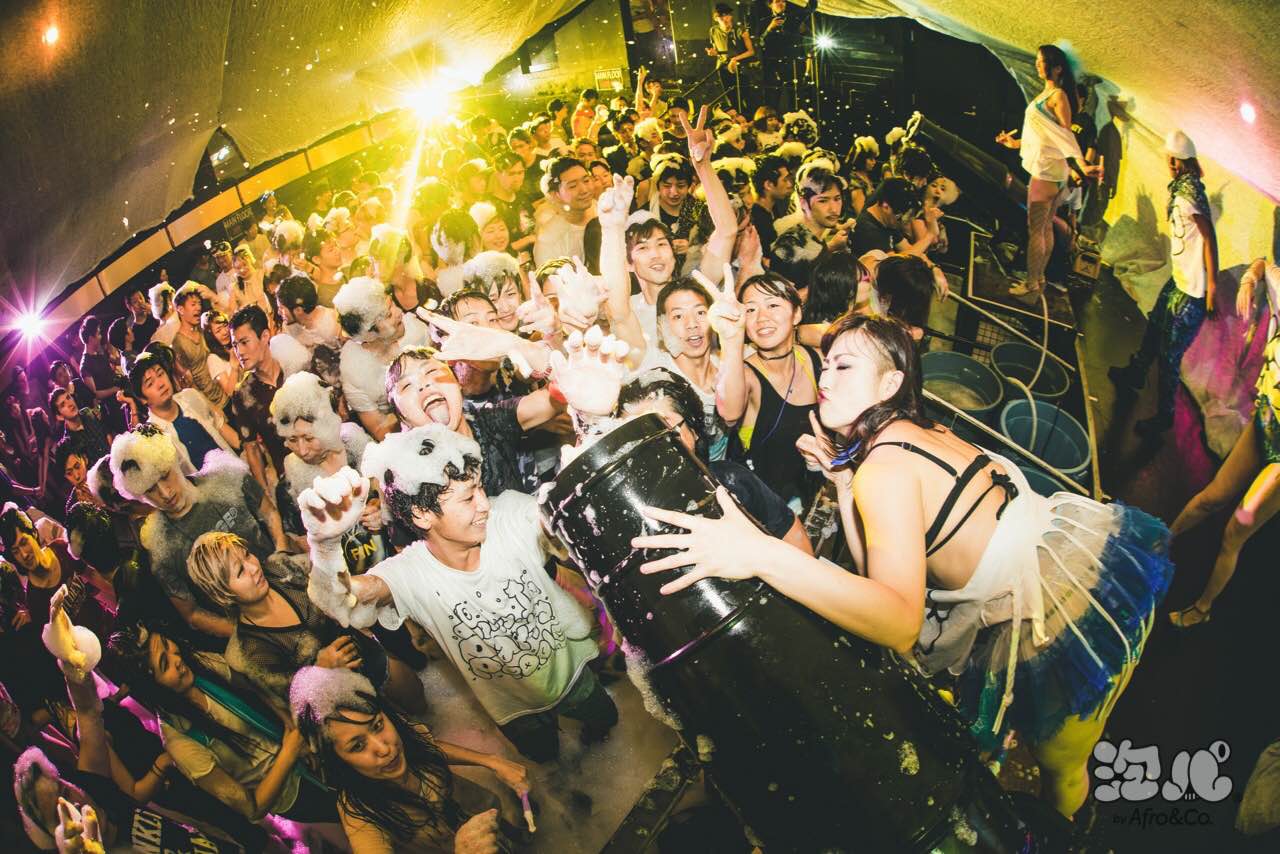 Awapa -TOKYO 1st FOAM PARTY-
Saturday July 2nd, 2016
Line-up: afromance, Yamane, Tokyo Bubble Dancers (+more)
http://asia.iflyer.jp/venue/flyer/256432
"Please place your valuables into your waterproof case. Please come with as little luggage as possible. We take no responsibility for any injuries that may occur. Men must not appear shirtless." So, are you all ready to get absolutely soaked!? Bubbles, alcohol, guys and girls. Let's forget everything and party hard⭐︎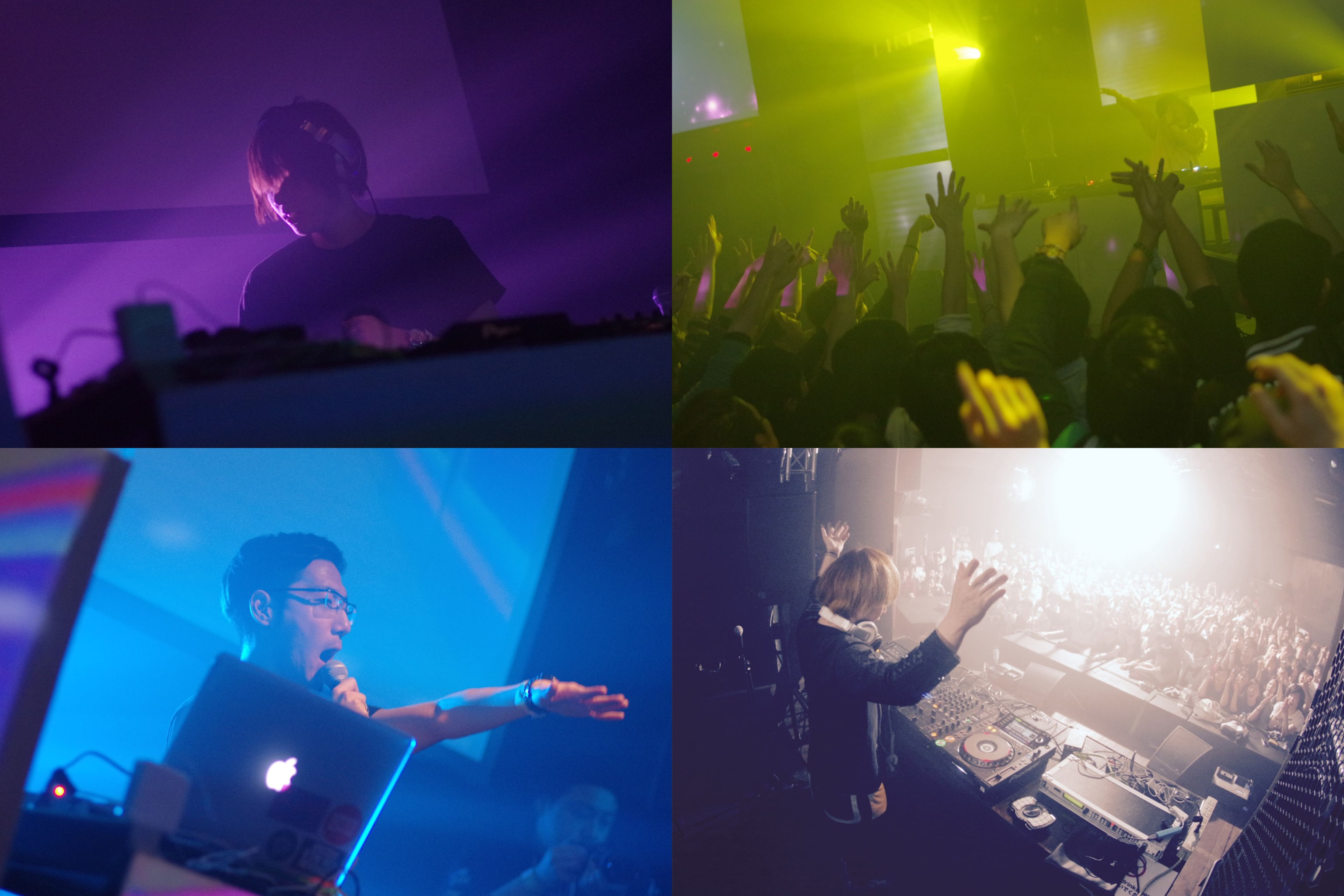 YYY VOL.1
July 17th, 2016
Venue: Shinkiba STUDIO COAST
Line-up: Nakata Yasutaka (CAPSULE), kz (livetune), tofubeats, banvox
yyy-official.com
Four artists, "Nakata Yasutaka (CAPSULE)", "kz (livetune)", "tofubeats" and "banvox" will be performing for YYY VOL.1. Get involved at this all-new concert & party show, with 4 cutting-edge DJs, artists and producers who continue to gain attention worldwide and whose music a digestion of sounds that span across all ages and countries!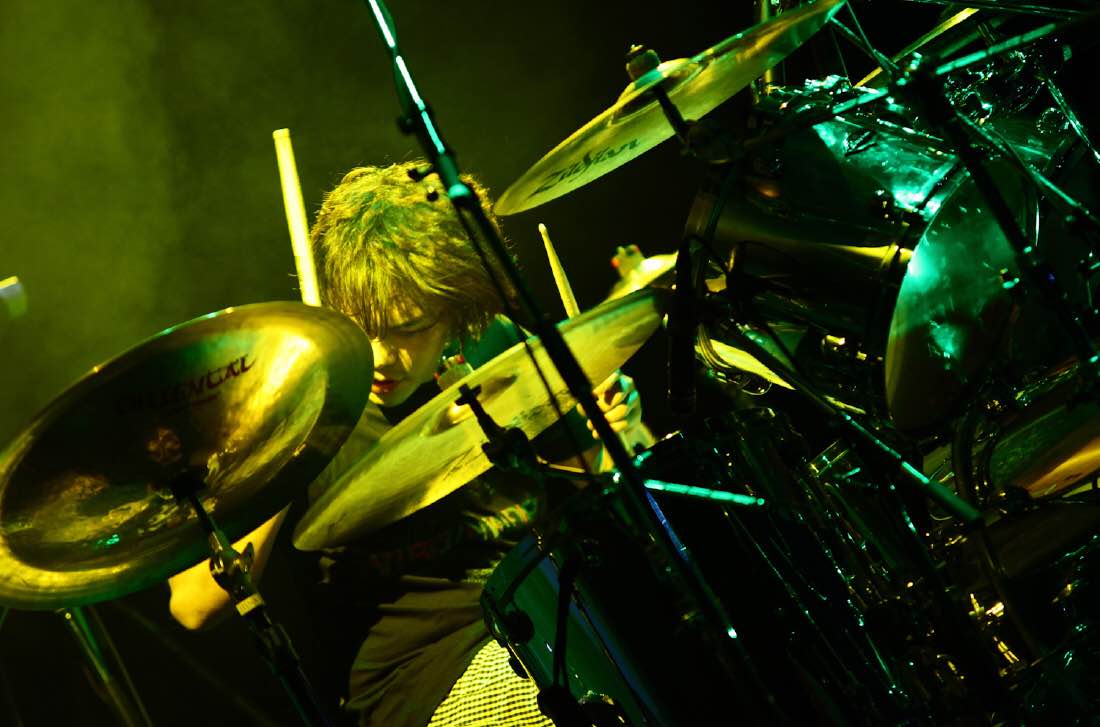 Pierre Festival 2016
Sunday July 17th, 2016
Venue: LIQUIDROOM
Line-up: Pierre Nakano (Ling Tosite Sigure), Seiko Oomori, Okazaki Itaiku (+ more)
http://www.pinakano.jp/
This year will once more see Ling Tosite Sigure member Pierre Nakano host the Pierre Festival. This event will have you taking your hat off to the musicians performing. You will be able to witness not only their individualities, but also their interwoven diverse, dynamic and grand world views. The event will most definitely continue last year's overwhelming success.
HOT 97 SUMMER JAM TOKYO 2016
Friday July 29th, 2016
Venue: ZEPP TOKYO
http://www.hot97summerjamtokyo.jp/
The gigantic festival "SUMMER JAM" held by New York's radio station "HOT 97" every Summer is making its way to Japan for the first time ever. The event boasts immense popularity, selling out 50,000 tickets every year. The line-up for this year has yet to be announced, but one cannot contain the excitement in anticipation for the announcement of world-famous and amazing artists.
TOKYO IDOL FESTIVAL (TIF)
Friday August 5th, 2016~Sunday August 7th, 2016
Location: Odaiba・Aomi area
Line-up: Dempagumi.inc, 9nine, Niji no Conquistador, Negicco, Musubizm, You'll Melt More!, LinQ, The World Standard (+ more)
http://www.idolfes.com/2016/index.html
Japan is currently in its idol golden age – and with that comes the TOKYO IDOL FESTIVAL once again this year. The event will power up even more this year and span across a long 3 days! First-time performers to the event and on the rise, so you will most definitely be able to discover your very own favourite idol group this summer♪ Let's enjoy this year's amazing line-up of performers who are sure to make your heart go doki-doki!
There's this, and there's that – I want to go to them all… That's good! Go to everything, and burn into your mind these wonderful opportunities. But be sure not to get sunburnt. There are more artists to be announced for these events to be sure not to forget to check their official websites.
Original Text = Irimatsugawa Chikako (SHUTTER)
RELATED ENTRIES
Licaxxx Announces Tokyo Community Radio's Second Event Series 'communities' to be Held in Tokyo and Osaka

Tokyo Community Radio (TCR), an online radio platform run by Licaxxx, has announced a new event titled communities. The event will be held at Daikanyama UNIT / Saloon in Tokyo on June 30 and at Osaka JOULE on July 1.

The guest lineup includes re:ni and Laksa, two hot up-and-coming DJs and producers reshaping the UK music scene. The duo has a monthly program on NTS Radio titled re;lax, along with a party series of the same name. In February 2023, they released a new EP, Body Score, on their new label founded to explore music with faster tempos and to carry the torch of UK techno, jungle, dubstep, and grime. Each DJ is also active individually and the two have constantly been in the spotlight.

Music fans are invited to partake in this stunning musical event led by Licaxxx and targeted at the current generation of music makers as they extend beyond Asia and take their activities around the world.

re:lax (re:ni & Laksa)

Licaxxx

Information

■Tokyo
Tokyo Community Radio presents 'communities' with re;lax
Date: June 20, 2023
Time: 22:00
Venue: Daikanyama UNIT / SALOON
Admission: ¥2,000 (Early Discount) / ¥3,000 (ADV) / ¥3,500 (At the door)
Buy Tickets: https://tokyocommunityradio.zaiko.io/item/356159

LINEUP:
Licaxxx
Temple Ov Subsonic Youth (a.k.a Mars89) – Live
Romy Mats

and more..

[Starring]
Special Guest:
re:lax (re:ni & Laksa)

Lineup:
Licaxxx

Temple Ov Subsonic Youth (a.k.a Mars89) – Live
Romy Mats

and more!

■Osaka
Tokyo Community Radio presents 'communities' with re;lax in OSAKA
Date: July 1, 2023
Time: 22:00
Venue: Osaka JOULE
Admission: ¥2,000 (Early Discount) / ¥3,000 (ADV) / ¥3,500 (At the door)
Buy Tickets: https://peatix.com/event/3590421/view

[Starring]

SPECIAL GUEST:
re:lax (re:ni & Laksa)

LINEUP:
Licaxxx
kotsu(CYK)
Romy Mats

and more..

■Attention
Guests under the age of 20 will not be allowed entry.
All guests will be subject to an ID check prior to entry. Please bring a photo ID showing date of birth. (Photocopies will not be accepted.)
If we are unable to confirm your identity, you may be denied admission.

<About Tokyo Community Radio>
TCR is a distribution platform based in Tokyo that focuses on introducing both local DJs and up-and-coming DJs from around Japan. The program features all musical genres and showcases both DJ mixes and live performances. In featured podcasts, DJs talk about their music, hobbies, and interests, allowing fans the rare chance to learn more about their favorite creators. The station also cooperates with community radio stations in other Asian cities and supports DJs and artists from Asia and beyond when they visit Japan. In addition to regular DJ sessions and podcasts, TCR also collaborates with corporate events, produces music events, and matches DJs to places and brands

ZEROTOKYO and ASOBISYSTEM Collaborate on ASOBIZA Party Event

ZEROTOKYO, an entertainment mecca known for heating up Tokyo nights, is teaming up with ASOBISYSTEM to create an exciting new party! ASOBIZA, named after the origin of Kabukicho, will be held on April 28.

The lineup includes music artists as well as charismatic figures at the top of their fields in fashion, beauty, and art. Transcending musical genres and generations, this night will embody ZEROTOKYO's concept of being a true "Entertainment Junction."

Additional performers may be announced in the future.

Akiyoshido Cave in Yamaguchi to be Illuminated for Christmas & Valentine Theater Event

The Mine City Tourism Association has announced a Christmas & Valentine's Day event at Akiyoshido Cave, one of the largest limestone caves in Japan. The event will see the natural wonder illuminated by a number of colorful lights. The Christmas event will run from December 21 to 25, 2022, while the Valentine's Day event will run from February 10 to 14, 2023.

Akiyoshido Cave is one of Yamaguchi Prefecture's most popular tourist attractions. The interior will be decorated with colorful lights and unique soundscapes, creating a once-in-a-lifetime setting for visitors. These illuminations and sounds were directed by world-renowned lighting designer Motoko Ishii, known for her work on Tokyo Tower and the Akashi-Kaikyo Bridge.

Information

Christmas & Valentine Theater ~ Akiyoshido Cave 'Fantasy of Light and Echoes'

Dates:
Christmas Theater: December 21 – December 25, 2022
Valentine Theater: February 10 – February 14, 2023
Times: (1) 10:00-11:00 (2) 12:00-13:00 (3) 14:00-15:00
3 events per day

Venue:
Akiyoshido Cave, Shuhocho Akiyoshi, Mine, Yamaguchi

Tickets/Details:  https://karusuto.com/event/christmas-valentine-theater-2022/

Chainsaw Man Tokyo Special Division 4 Event and Pop-Up Shop to Open in Tokyo

A story-based digital GPS rally inspired by Chainsaw Man will be held within Tokyo's subway system from November 1 until November 28. Fans of the anime series won't want to miss it!

Participants will be tasked with one vital mission: to find five senior devil hunters who are currently undercover at subway stations around the city.

Participants will download an app from the special website and follow the instructions within to find stamp locations at stations throughout Tokyo. When they reach the designated location, they'll find a special poster, and they'll just need to press a button in the app to earn a stamp. By collecting stamps in all six locations, fans will receive a unique key visual which can only be obtained through this event. 

Pop-Up Shop

During the event period, fans will also find a limited-time pop-up shop inside Ikebukuro Sunshine City. Original collaboration items will be on sale, and a game will be set up with winners able to walk away with unique prizes. From November 1 to November 20, admission to the shop will be by advance reservation only on a first-come, first-served basis to reduce crowding. Reservations can be made through the official website.

©藤本タツキ/集英社・MAPPA

Hello Kitty Autumn Event 'Apple Halloween 2022' Running Until October 31

HELLO KITTY SHOW BOX, a theater and restaurant offering Hello Kitty-themed shows and meals on Awaji Island, and HELLO KITTY APPLE HOUSE, an apple-shaped observation theater based on the popular character's home, are both currently holding the Apple Halloween 2022 event until October 31! 

Guests can enjoy a mystery-solving event and some adorable photo spots inspired by apples and the Halloween season. By solving certain riddles, visitors will be rewarded with candy!

Come have fun this Halloween with Hello Kitty, friends, and family!

Started in October, the New Show 'HELLO KITTY THE PARTIES' Gets Rave Reviews

HELLO KITTY THE PARTIES, a new show at the theater and restaurant HELLO KITTY SHOW BOX, will run until December 30, 2022. The show features a new theme each month and currently features a jazz band.

October's theme is Happy Halloween Party, and visitors can listen to a number of famous songs while enjoying tasty and healthy dishes packed with autumn flavors. At the end of the performance, a meet and greet with Hello Kitty will be held. November's theme will be Hello Kitty's Birthday Party, while December will focus on a Christmas Party!

Information

Apple Halloween 2022

Running until October 31, 2022

Hours: 11:00-17:00

Venue: Awaji Hello Kitty Apple Land ( 177-5 Nojimahirabayashi, Awaji, Hyogo)

Official Website: https://awaji-resort.com/hellokittyshowbox/

Popular Swimming Anime Free! to Hold 10th Anniversary Event at Saitama Super Arena in Summer 2023

The popular anime series Free! will celebrate its 10th anniversary with a special event at Saitama Super Arena on August 13, 2023. Cast members from the series, including Nobunaga Shimazaki, Tatsuhisa Suzuki, Mamoru Miyano, Tsubasa Yonaga, and Daisuke Hirakawa, will be in attendance. Free! -the Final Stroke- The Second Volume will be released on Blu-ray and DVD on April 5, 2023, and will include a priority purchase application ticket for the special event. Check out the official website for details!

 


The Free! anime franchise, which is loosely based on the High Speed! light novels by Kouji Ooji, began in 2013 and includes three TV series and multiple films produced by Kyoto Animation. The three anime series–Free!, Free! Eternal Summer, and Free! Dive to the Future–have been incredibly popular around the world. The first part of Free! The Final Stroke was released in theaters last year, with the second part hitting theaters in April 2022. Fans won't want to miss out on the exciting 10th-anniversary activities in 2023!

©おおじこうじ・京都アニメーション/岩鳶町後援会2021

Information

Free! 10th Anniversary Special Event

Date: August 13, 2023
Venue: Saitama Super Arena (8 Shintoshin, Chuo-ku, Saitama)
Cast: Nobunaga Shimazaki, Tatsuhisa Suzuki, Mamoru Miyano, Tsubasa Yonaga, Daisuke Hirakawa, more

Free! -the Final Stroke- The Second Volume Blu-ray&DVD
Release Date: April 5, 2023
Price: ¥11,000 (Tax Included)
Official Site: http://fs.iwatobi-sc.com/


Kuroko's Basketball 10th Anniversary Event Coming to Tokyo and Osaka This Summer

A special event is coming to Tokyo and Osaka this summer to celebrate the 10th anniversary of the Kuroko's Basketball anime series. Fans will want to visit Tokyo in July and Osaka in September.





Kuroko's Basketball is a manga series by Tadatoshi Fujimaki which was serialized in Weekly Shonen Jump until 2014 and tells the story of a high school basketball team trying to make it to the national tournament. The anime adaptation began airing in April 2012.

Kuroko's Basketball ~A Miracle One Day in the City~

Kuroko's Basketball ~ Kyoto Exhibition

Gallery Corner

Voice Guide

Admission Bonus – Invitation Card (9 varieties)

Exclusive Goods – F6 Character Board

Goods

Acrylic Stand (9 varieties)

Mini Acrylic Charms 1 (Random)

Mini Acrylic Charms 2 (Random)

Pin (9 varieties, random)

 

Purchase Bonus – Shopping Bag

 

The event will feature exhibits highlighting the history of the series and will feature a special voiceover. Exclusive merchandise will be on sale and guests will be welcomed by Kuroko and his friends at the entrance, all wearing special costumes drawn for the event.

Are you a Kuroko's Basketball fan?

© 藤巻忠俊/集英社・黒子のバスケ製作委員会
© 「黒子のバスケ」アニメ10周年プロジェクト

Information

Kuroko's Basketball 10th-Anniversary PARTY!

Tokyo Venue
Venue: Ikebukuro Sunshine City World Import Mart Bldg. 4F, Exhibition Hall A
Running: July 16 – July 31, 2022
Hours: Weekends and Holidays, 10:00-20:00
Weekdays: 12:00-20:00
*Closing at 17:00 on July 31.
*Last entry until 30 minutes prior to closing.

Osaka Venue
Venue: Hirakata Park Event Hall I
Running: September 16 – November 6, 2022
Event Details: https://kurobas-ap.com/


Tickets

On Sale: July 16, 0:00 – July 31, 16:00
Where to Buy: Loppi at Lawson / Ministop locations
Online Reservations: https://l-tike.com/event/kurobas_ap/

Aniplex Online Fest 2022 to Stream Worldwide on September 24

Aniplex Online Fest 2022 will be available to stream worldwide on September 24, 2022! This is the third such event, with the first streaming in 2020. The large-scale online festival will share the latest information on Aniplex's anime works and a number of live performances are planned. Participating artists will be announced soon, so keep an eye out for more information. 

Last year's Aniplex Online Fest featured information on 11 anime series and had a lineup of incredible musical artists, DJs, and live drawing events. The festival was streamed on YouTube worldwide in both English and Japanese for over six hours and recorded a total of 850,000 viewers.

To commemorate the upcoming event, the main visual has been revealed. The illustration was done by Kerorira, the character designer for Bocchi the Rock!


Comment from Kerorira

"It's not often I get to create an original image from scratch, so I've been given a very rare opportunity! Please enjoy it!"

Stay tuned for more Aniplex Online Fest 2022 information!

Hololive Meet to Bring Popular VTubers to Anime Expo 2022 in Los Angeles

Massively popular VTubers from Hololive Productions will appear at Anime Expo 2022 in Los Angeles from July 1 until July 4, 2022. The contention is one of the largest anime events in North America.

 

Fans will be able to purchase exclusive merchandise featuring the Hololive Meet ambassadors: Gawr Gura, Tokino Sora, and Ayunda Risu. The three represent Hololive English, Hololive, and Hololive Indonesia, respectively. Everything from shirts to wall scrolls will be on sale, so if you're in the LA area, be sure to come out and support your favorite streamer!

Information

Anime Expo 2022

Booth Number: Exhibit Hall #4606
Dates: July 1 – July 4, 2022
Hours: 10:00-18:00 (Closing at 15:00 on July 4)
Location: Los Angeles Convention Center
Official Site: https://www.anime-expo.org/

Hypnosis Mic -Division Rap Battle- Event Heads to Nagoya and Osaka after Successful Tokyo Run

In 2021, the Hypnosis Mic -Division Rap Battle- Hypnosis Flava event was held at Mixalive Tokyo, attracting tons of attention and making fans of the franchise extremely happy. Now, the event will travel to Nagoya and Osaka!

Hypnosis Flava -The Missing Case-

CAFÉ  Hypnosis Flava

Food

Hypnosis Flava 〜 Rap Roll Buster Bros!!! (Curry-flavored Chicken)/ MAD TRIGGER CREW(Meatball)/Fling Posse(Meat Tacos)/Matenrou(Grilled Salmon)/Dotsuitare Hompo(Yakisoba with Mayo)/Bad Ass Temple (Miso Katsu)

Dessert

Hypnosis Flava -Division Rap Battle-
Hypnosis Flava 〜 Mille Crepe Buster Bros!!! / MAD TRIGGER CREW / Fling Posse /Matenrou / Dotsuitare Hompo /Bad Ass Temple〜

Drink

Hypnosis Mic -Division Rap Battle-
Hypnosis Flava ~ Jelly Soda Drink Buster Bros!!! / MAD TRIGGER CREW / Fling Posse/ Matenrou / Dotsuitare Hompo /Bad Ass Temple

Menu Order Bonus

Coaster (36 varieties)

Cafe Merchandise Corner

Sticker Set /Clear Photo Card/Square Pin Hypnosis Flava Ver.2(6 varieties) / Acrylic Block Keychain Hypnosis Flava Ver. (18 varieties) / Candy and Magnet, Hypnosis Flava Ver. (6 varieties) / Handkerchief Hypnosis Flava Ver. (1 variety)

Store

2nd D.R.B Winner: Commemorative Acrylic Smartphone Stand (Fling Posse) / Acrylic Panel (Division Leaders) /2nd D.R.B Postcard Collection

T-Shirt /Hoodie Hypnosis Flava Ver.

The event contains three events: Hypnosis Flava -The Missing Case-, an interactive riddle-solving attraction that challenges guests to solve a mission to find the missing Division team leader, Cafe Hypnosis Flava, offering food and drinks inspired by the world of Hypnosis Mic, and Store Hypnosis Flava, a shop selling exclusive merchandise featuring newly-drawn illustrations. A merchandise corner will be set up at the cafe, where six new items will be on sale to commemorate the Nagoya and Osaka events.

©︎ヒプノシスマイク-Division Rap Battle- HypnosisFlava@Mixalive TOKYO製作委員会

Information

Hypnosis Mic -Division Rap Battle- Hypnosis Flava @ Mixalive TOKYO in NAGOYA & OSAKA

●Nagoya Event
The Missing Case

Running: April 28 – May 22, 2022 (11:00-20:00)

Venue: Nagoya PARCO South Building 9F Event Space


Cafe

Running: April 28 – June 6, 2022 (11:00-20:00) *Last food order 19:00 / Last drink order 19:30

Address: Nagoya PARCO South Building 8F THE GUEST cafe&diner

Store

Running: April 28 – May 22 (11:00-20:00)

Address: Nagoya PARCO South Building 9F Event Space

●Osaka Event
The Missing Case

Running: July 1 – July 31, 2022

Venue: Shinsaibashi Opa Main Building 6F Event Space

Admission: ¥2,100 (Tax Included)

Cafe

Running: July 1 – August 7, 2022

Venue: Shinsaibashi PARCO 6F THE GUEST cafe&diner

Reservation Deposit: ¥300 (Tax Included)


Store
Running: July 1 – July 31, 2022

Venue: Shinsaibashi Opa Main Building 6F Event Space

Admission: Free

Tickets/Official Site: https://art.parco.jp


Sanrio Puroland Opens Easter Event with Oldies Flare

Tokyo's Sanrio Puroland has begun its annual Easter celebration! The oldies-themed Puro Easter event will run until July 5, 2022.

This year marks the third Puro Easter event, and the annual stage show has been revamped for 2022! 'Egg 'n' Roll Easter! -BLAST' will be performed in the Entertainment Hall on the first floor of the park. Fans of My Melody and Kuromi won't want to miss out, as the popular characters will appear in brand new costumes.

Egg 'n' Roll Easter! -BLAST-

Limited-Time Easter Photo Spot

Easter Egg Hunt Mini-Game

Puroland Special Easter Greeting

Food & Dessert Menu

Original Easter Goods

An Easter-themed photo spot is located at the entrance to the 3rd floor with pop and retro style. Fans can participate in an Easter Egg Hunt mini-game, scavenging around Puro Village searching for eggs and collecting keywords to unlock an original video. Don't miss out on new food and merchandise during the event period, with colorful curries and pasta perfect for filling hungry tummies. 

 

The 1st-floor Event Corner will also allow guests to interact with characters dressed in Easter costumes. Staff will be dressed in Easter outfits!

© 2022 SANRIO CO., LTD. TOKYO, JAPAN  著作 株式会社サンリオ

Information

Puro Easter
Running: March 11 – July 5, 2022

Tokyo Flower Carpet 2022 to Decorate Gyoko-Dori Avenue with 50,000 Flowers

The Flower Painting Culture Association of Japan will hold the Tokyo Flower Carpet 2022 event on Gyoko-Dori Avenue in Marunouchi from March 19 until March 21, 2022. Over 50,000 carnations will cover the street like an otherworldly carpet, forming images of popular Kabuki actors from the Edo Period. Yasuhiko Fujikawa, a well-known flower artist who created this flower Kabuki concept, will supervise the event.

With help from 200 local volunteers, five giant flower paintings measuring 6m x 8m will be created for the event. The theme is 'Tokyo Restart,' with organizers hoping to inspire residents to experience new things and find new hope as we move past the effects of the pandemic. 

The flowers used in the event will be recycled and reborn as 'flower sketchbooks' made of recycled paper. These will be donated to special-needs schools in Tokyo to support art education for children with disabilities. Since 2018, 8,000 sketchbooks have been donated to 57 schools in the city. 

Her Imperial Highness Princess Tomohito of Mikasa will be in attendance. 

Information

TOKYO FLOWER CARPET 2022

Running: March 19 – March 21, 2022

*Setup running from 9:00-15:00 on March 19

Location: Gyoko-Dori Avenue (Marunouchi 1, Chiyoda-ku)

Official Site: https://www.infiorata88.com/tokyoflowercarpet