du cafe Shinjuku: The New Music Hot Spot Cafe & Bar by Disk Union
Do you want to drink coffee or sake while listening to great music while in Japan? Then you're going to want to check out du cafe Shinjuku, the first music cafe and bar be opened by Japanese music label Disk Union on March 15, 2019.
INTEGRATED STEREO AMPLIFIER E-370
Super HL5 plus
The establishment is set to be decked out with specially-selected equipment picked out by Disk Union's specialist audio staff. Listen to a curated playlist of songs chosen by the staff that changes every day and plays through an Accuphase pre-main amplifier and speakers by Harbeth, a company established by former BBC engineer in the UK Dudley Harwood.
"Today's Music" is the concept of the playlist on which visitors can enjoy music from a diverse range of genres that will be updated daily. Events will also be held including performances from guest DJs and talk shows on concerts, music and culture.
A guest DJ for the opening event has already been announced.
MURO
It is none other than the King Of Diggin' himself is MURO. He has marked his territory in both the underground and major scene as a DJ and producer where he is known as "the world's no. 1 digger."
Okamoto Reiji (OKAMOTO'S)
Also on the guest list is Okamoto Reiji, the drummer of four-piece rock band OKAMOTO's who performed live at the Nippon Budokan last year. With their 10th year anniversary since forming on the horizon, the band continue to speed ahead with no signs of slowing down.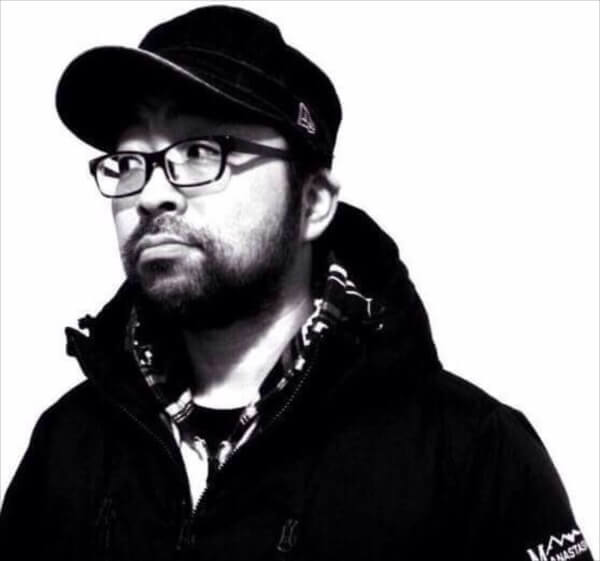 RYUHEI THE MAN (AT HOME SOUND)
RYUHEI THE MAN has made his name as a DJ known worldwide for his brimming groovy originality. He has received praise for his musical diversity which centres on black music.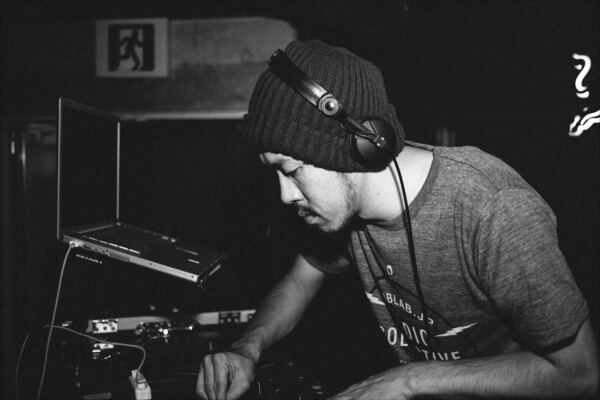 DJ FUNNEL (astrollage / stripe-dot. / dublab.jp)
DJ FUNNEL is praised consistently for his unique song selection and exquisite mixes, combining abstract, breakbeat, electronica and hip-hop.
While listening to great tunes customers can pick from a menu of 20 different snacks and light foods and 90 drinks. Their recommended food option is the Cajun Fried Chicken made in collaboration with mixed spice shop Koushindo. The succulent chicken is made with original spices that pack a hot punch. The cafe also promises a fantastic selection of drinks too which includes coffees, alcohol, craft beers and wines.
This is sure to be the new hot spot for music lovers in Japan. Be sure to stop by if you're ever in Shinjuku.
Information
du cafe Shinjuku
Address: Yamada Bldg. Floor 1F, Shinjuku, Shinjuku Ward, Tokyo
Grand Opening: March 15, 2019
Opening Hours: [Monday-Saturday] 12:00-22:00 (Last Orders 21:30) / [Sunday & Holidays] 12:00-21:00 (Last Orders 20:30)
TEL: 03-3352-2693
RELATED ENTRIES
Fermented Food Cafe 'Tsuke x Koji Haccomachi' to Open in Kyoto's Sanjo Area

Tsuke x Koji Haccomachi is a new cafe opening in the Sanjo area of Kyoto on February 22, 2020, that is centred entirely on fermented foods.

The name "Haccomachi" derives from the Japanese word Hakko (Hacco), meaning fermented, and Komachi (Comachi), meaning a beautiful woman. The cafe hopes for people to incorporate fermented foods into their livesーsomething which is rooted in Japanese food cultureーand live comfortably.

The cafe's logo showcases the making of kōjiーa type of mould used in the fermentation process of certain food products in Japan, like soybeans. The logo hope to pass down this long upheld tradition.

Hakko fermentation is a major part of Japan's food culture. Since ancient times, the sweetness and umami brought about by the enzymes in the fermentation process have served to accompany many foods in the country, such as miso, soy sauce, mirin, rice vinegar, and so onーall traditional condiments used in the Japanese kitchen that are still fundamental today.

The menu at Tsuke x Koji Haccomachi features a line-up of fermented foods made in Kyoto, including those from Kyoto-based soybean makers Fujiwara Shokuhin, Sawai Shoyu Honten which has produced the same high quality soy sauce for decades, sake brewery Kitagawa Honke which has been around since the Edo Period, and more.

A Small Look at the Menu

Lunch Menu

Haccomachi Special – Fermented Lunch Plate: ¥1,690

This lunch plate is an assortment of hors d'oeuvre made with fermented condiments, tandoori chicken that has been pickled to elevate the umami, marlin fish, soup, and more.

Dinner Menu

Spare Ribs On The Bone in Miso Yuan Yaki: ¥1,490

This hearty portion of spare ribs are marinated in a miso, mirin, and soy sauce mix. Taste the full umami flavour of the juicy meat.

Namerō Miso Salmon in Yoghurt Sauce: ¥770

The salmon is served namerō style, a type of tataki or pounding method, in miso. The yoghurt has both a refreshing and rich flavour.

Homemade Komekoji Rice Malt Sweet Sake Yoghurt: ¥470

The splitting of the sour yoghurt serves to elevate the sweetness of the sake. This is a drink that even those who don't like sweet sake are sure to enjoy.

Cafe Menu

Miso Pound Cake w/ Vanilla Ice Cream: ¥550

The miso pound cake is a collaboration with Japanese confectionery company Sarasa, which has 6 branches of cafes and shops in Kyoto. It's made using komekoji rice malt powder provided by an old-fashioned Japanese shop (菱六もやし). The umami of the miso is intensified, and the cake stays moist thanks to the powder. It's served with a dollop of refreshing vanilla ice cream.

Blackcurrant & Vanilla Sweet Sake Affogato: ¥550

A unique spin on the affogato dessert which has you pouring hot sweet sake over tangy and refreshing blackcurrant sherbet and rich vanilla ice cream. Enjoy the mix of the hot sake and the cool ice cream.

Discover the Japanese tradition of fermentation at Tsuke x Koji Haccomachi, opening February 22, 2020.

Information

Tsuke x Koji Haccomachi

Grand Opening: February 22, 2020
Address: 78-1 Masuyacho, Shitagaru Yanaginobamba Sanjo-dori, Nakagyo Ward, Kyoto,
Opening Hours: [Weekdays] 11:00-15:00 & 17:00-22:00 / [Weekends & Holidays] 11:00-22:00

Closed: Wednesdays
Official Website: https://haccomachi.jp/

This Week's Dessert: Indulging in a Seasonal Parfait at Kinoshita Chaen in Ise

One thing I do at least once a week without fail is treat myself out to some delicious food or dessert. I find it very important time well spent in order to live a happy, fulfilling life.

This week, a business trip took me out of Tokyo to the city of Ise in Mie Prefecture. When the trip was over, I had some spare time to kill before my train arrived, so I went inside a cafe called Kinoshita Chaen which is close to Ise Grand Shrine.

You can arrive at Kinoshita Chaen in just three minutes on foot is walking from Ise Grand Shrine, or five mintues from Ise Station. The exterior design of the building takes on a Western style, which I found to be both cute and retro. You can feel the warm and welcoming atmosphere of the cafe as soon as you step inside. The decor is decked out with all things wooden.

The cafe has been around since the Meiji Period. It serves drinks and desserts all made using tea, and offers both eat-in and takeout services.

I ordered their seasonal-exclusive parfait. 90% of the people in there were ordering it, so I thought it must be popular!

Strawberry & Parfait Puree Parfait w/ Japanese Black Tea – ¥1,300 (Tax Included)

This super cute parfait is completely stuffed to the top with strawberries♡

You can snap cute photos of it no matter the angle♡

When I spooned the caramel puree, soft custard reveal itself. You get a delicious pairing of the bitter flavour and crunchy texture of the caramel with the subtly sweet custard.

The next ingredient to show itself was the mascarpone cream, which combines with the rest of the flavours perfectly. Once your mouth is satisfied with the sweetness of the flavour combinations, you're next met with Ise matcha gelato.

The matcha gelato is a great palate cleanser for the sweet ingredients when eaten on its own. When eaten together with the sweet puree, you get a completely different kind of delicious flavour. I recommend trying it together with the puree, mascarpone cream, and the crunchy pie which is the next layer.

Moving on from the sweetness and bitterness, the next layer is fresh strawberry sherbet, which is a combination of sweet and sour. To finish, you're brought back to the subtle sweetness once more with white chocolate mousse, strawberries, and mixed berry jelly.

The final bites of a parfait can generally be hard to get down because you grow tired of the flavour, but the ones sold at Kinoshita Chaen are on another level. The various flavours and textures mean you won't grow tired as you spoon through the many layersーyou'll find yourself savouring every last bite.

The Japanese black tea that came with it was luxurious. The cafe actually caters the type of tea they serve to each seasonal parfait. Enjoy a cup together with your parfait.

Matcha Soy Flour Dumpling Cream – ¥830

I didn't get to order them this time, but I'm really taken by the matcha soy flour shiratama dumplings… The dumplings are made in-house and are topped with brown sugar syrup from Okinawa and Ise matcha. The bitterness of the matcha together with the rich sugar syrup is sure to be delicious with some chewy dumplings. I'll definitely be trying them when I next visit.

I cannot recommend a trip to Kinoshita Chaen enough. Offering an exemplary menu of Ise flavours, their drinks and sweets maintain the culture and tradition of Japanese tea while keeping up to date with current trends in the world of sweets.

Today's Souvenir

Houjicha Teabags – ¥400 (1 Pack) 

On the days you get to eat delicious sweets, you've got to share the happiness with friends and family. I bought some houjicha tea bags made with tea leaves grown in Mie Prefecture. They have various other teas too, and the packaging is really cute, so they're perfect as gifts for friends and family.

Information

Kinoshita Chaen (Ise Branch)

Address: 1-1-31 Iwabuchi, Ise, Mie Prefecture

Opening Hours: 10:30-17:30 (Last Orders 17:00)

Closed: Wednesdays (Except Obon, New Year's, and public holidays)

TEL: 0596-24-6747

Official Website: https://www.kinoshitachaen.com/

Sanrio to Open Official My Melody Shops in Tokyo, Osaka and Nagoya to Celebrate Character's 45th Anniversary

Sanrio has announced that it is opening an official My Melody store to commemorate the popular character's 45th anniversary this year. It will open for a limited time on the first floor of Takashimaya Shinjuku in Tokyo from February 12 to 25.

The store is a must-visit for fans of Sanrio's kawaii white rabbit where they can get their hands on a huge assortment of merchandise, including exclusives, so adorable you'll want to add everything to your collection.

The line-up looks back at My Melody's 45 years in the business. The first 4,000 people to visit the store will be given a limited-edition shopping back, and the first 1,000 people who spend over ¥2,000 (tax included) will receive a free card.
*One card per person, per transaction

The store will also feature interactive projection mapping showcasing My Melody's 45-year history which when touched reacts. On February 15, the designer for the store will be drawing illustrations as well as doing signings for people.

As well as Takashimaya Shinjuku, the shop is set to hit Nagoya's Takashimaya Gate Tower Mall Nagoya and Osaka Takashiyama. Check the dates below, and help My Melody commemorate her 45th anniversary!

©'76, '20 SANRIO 著作(株)サンリオ

Information

My Melody 45th Anniversary Shop
Location: Takashimaya Shinjuku 1st Floor Main Square
Running: February 12, 2020 – February 25, 2020 (Closed February 19)
Opening Hours: [Mon-Thurs & Sun] 10:00-20:00 / [Fri-Sat] 10:00-20:30

Signings
Date: February 15, 2020 (Two Slots – ①11:30 / ②15:00)
No. of People: 20 per slot
Location: My Melody 45th Anniversary Shop
How to Participate:
・Receive a lottery draw ticket to the signing at the shop on the day (February 15) between 10:00-10:20.

・In the case that there are more people who want to join, one person may not receive two tickets for two signings. Additionally, tickets will not be handed out after 10:20.

・Winners and the order they will enter the signing will be announced at 10:20.

・Those who are chosen will receive a "Buyers Ticket." This must be exchanged for a ticket to attend the signing by spending more than ¥4,000 (tax included) at the My Melody 45th Anniversary Shop and handing over your Buyers Ticket.

*Signings and illustrations will only be done on paper and not merchandise.

*Requests for designs cannot be made

・My Melody 45th Anniversary Shop Nagoya
Running: March 25, 2020 – April 7, 2020
Location: Takashimaya Gate Tower Mall 7th Floor Rose Terrace

・My Melody 45th Anniversary Shop Osaka
Running: April 1, 2020 – April 7, 2020
Location: Takashimaya 1st Floor Good Shock Place

Sanrio Official Website: https://www.sanrio.co.jp/

3 Delicious, Mouthwatering Desserts in Osaka Perfect For Instagram

Our news website has already touched on a number delicious cafés in Japan's Kansai region. For those of you who are struggling with their itineraries for their upcoming trip to Osaka, we've got a sweet treat for you: a list of cafés serving up irresistible desserts in Osaka that you must try. 

All the cafés in this article were recommended by Instagram expert Tiara who knows everything there is to know about desserts in the Kansai region. Today we'll be using Tiara's mouthwatering photos to entice you that little bit more. 

Chihiro Sweets Shop/Nishiohashi

This shop belongs to desserts reporter Chihiro, whose reports have even been broadcasted on TV. The financier almond cakes and chocolate cakes here are very popular. You can also order to take out. 

Neoclassic Purin Set (Comes with financier almond cake and hot coffee)


This set includes a Neo Custard Purin topped with homemade vanilla ice cream full of rich vanilla flavour straight from the pod. The firm yet jiggly purin enjoys a rich eggy flavour which harmonises perfectly with the vanilla ice cream. The freshly baked financier almond cake is incredibly tasty . Chihiro's sweets shop opens from 12:00 but the café opens at 13:00 so if you're planning a  trip, make sure to not mix up the times.

▼Chihiro Sweets Shop (ちひろ菓子店)

Address: Floor 1, 1-25-13, Shinmachi, Nishi Ward, Osaka

Opening Hours:
Chihiro Sweets Shop: 12:00 – 19:00
Café: 13:00 – 19:00
No Fixed Holidays
Website: https://chihiroshop.thebase.in

Futsu ni Fruits Tosabori Parlor/ Higobashi

We've covered Futsu ni Fruits Tosabori Parlor in detail because it's just so good. The first floor serves takeout desserts while the second floor is used as an eat-in space. The café menu varies according to the time of day. For example, the morning menu includes toasts with a variety of toppings including fruit. The lunchtime menu introduces Futsu ni Fruits' main eye-catcher: the fruit sandwich. 


Seasonal Fruits Sandwich

 The rich flavour of the fresh cream perfectly embraces the fruity flavours and will leave you feeling refreshed. If a fruit sandwich isn't your thing, there are plenty of other ways to enjoy delicious fruits here. 

▼Futsu ni Fruits Tosabori Parlor

Address: 1-1-30, Tosabori, Nishi Ward, Osaka

Opening Hours:
Floor 1 Takeout: 10:00 – 16:00

Floor 2 Eat-In: 10:00 – 19:00
Closed: Mondays
Website: https://www.instagram.com/futsuunifuruutsu_cafe/

Fukushima Sugar/ Fukushima

Each dessert at this cake shop is handmade. This is the perfect place to enjoy the flavours of the season. Only 10 groups can eat-in per day so if you want to eat in, make sure to reserve in advance. 

Fig Chiffon cake/ Grape Tarts Assortment of 2/ Choux Pastry with Chestnut Cream Filling


The fig chiffon cake is soft and just one bite will fill you with happiness. The cakes are served on the most beautiful wooden plate. The cake menu changes according to the season so if you're interested, check out their Instagram. The showcase is lined with a variety of takeout desserts – you'll be spoilt for choice.

▼Fukushima Sugar

Address: 6 Chome-22-11 Fukushima, Fukushima Ward, Osaka

Opening Hours:
Takeout: From 13:00

Eat-In: 14:00 – 17:00 (Reservation Required)  

*It is possible to get a seat without reservation after 17:00

Closed: Mondays and Tuesdays

Website: https://www.instagram.com/sugar_fukushima/

All of Tiara's recommendations are just so mouthwatering – can you resist?

Tiara's Instagram is full of the most gorgeous cafés. If you're looking for a dessert in the Kansai region, make sure to check out Tiara's Instagram and you're bound to find your dream destination in no time. 

Original Text and Photos: @happy_pinkrose_tiara

*As cafés are constantly updating their menus, please check the official website or social media accounts of the cafés mentioned in this article for the most accurate information. 

5 Delicious Cafés Hidden In Tokyo's Traditional Yanesen Area

At MOSHI MOSHI NIPPON, we've covered the top stylish cafés of well-known places such as Ginza and Omotesando. Today, we're going to look at Nezu and Sendagi. Yanesen is the name given to the collective area of the three neighbourhoods Yanaka, Nezu and Sendagi. Many people are unaware of its historical landmarks and traditional Edo-style structures, which draws in Japanese tourists year after year. 

Upon your visit to Yanesen, the excitement from all your discovering will leave your stomach demanding your friends decide on a spot for lunch as soon as possible. That's where our city café expert omao never fails to save the day. omao's Instagram is a buffet of delicious restaurants and cafés. Today omao has recommended us a list of cafés in Sendagi and Nezu.

Amane Saryo, Sendagi, Centre of Nezu

Cake Set B (Price Unknown)

The building for Amane Saryo is a renovated attic of an old-style Japanese house. The gorgeous interior is lined with plants and vases and the quiet, relaxing atmosphere spreads throughout. A kitchen and counter space is located on the ground floor whilst the second floor entertains a beautiful eat-in space. The menu consists of dessert sets that come with tea, ochazuke (rice with tea poured on top), and a variety of small, dainty dishes. Each cake is made with the utmost care and is very delicious.

▼Amane Saryo

Opening Hours: Mondays, Thursdays and Fridays: 11:30-17:00/18:00-22:00

Weekends and National Holidays: 11:30-22:00
Fixed Holidays: Tuesday and Wednesday
Address: 2-44-19, Chiyoda Ward, Tokyo

Official Website: www.amanesaryo.com/ 

SIGNE COFFEE, Nezu

Pumpkin Purin and Blend Coffee (Price Unknown)

SIGNE COFFEE is located close to Nezu Shrine. The white theme of the interior brightens the room, creating a soothing atmosphere. All the desserts are so delicious that you will have trouble choosing. Your stomach will still feel nice and light after finishing your coffee too. You'll find yourself wanting to visit this café again and again. The desserts sometimes sell out so if you want to try them you should visit nice and early. 

▼SIGNE COFFEE

Opening Hours: 10:00-18:00 (Last Orders:17:30)
Fixed Holidays: Thursdays and Fridays

Address] 1-22-10, Nezu, Bunkyo, Tokyo

Official Website: https://www.signecoffee.com/

Suncrest, Nezu

Mixed Sandwich Set: ¥550, Napolitan Spaghetti: ¥670/ Blend Coffee: ¥430

Stepping through Suncrest's doors is like going back in time. This old fashioned café is divided into counter seating and sofa seating. There is a wide range of coffees – perfect for the coffee-lover looking to embrace their love of coffee. Their sandwiches and napolitan spaghetti dishes will melt your heart in an instant. 

▼Suncrest

Opening Hours: Unknown
Fixed Holidays: Unknown
Address: Suncrest Ikenohata 1F, 2-2-9, Ikenohata, Taito, Tokyo
Website: tabelog.com/tokyo/A1311/A131106/13142959/

CIBI Tokyo, Sendagi

CIBI originated in Melbourne, Australia. The bread for their morning menu is made from homemade natural yeast and their homemade muffins and cakes are to die for. Pop in for lunch to have a taste of their popular lunch plate, which changes every month. The plate makes the most of ingredients of the season. If you're looking to experience organic, fresh and locally-sourced ingredients, this natural café is the perfect place for you. 

▼CIBI Tokyo

Opening Hours: 8:00-18:00
No Fixed Holidays
Address: 3-37-11, Sendagi, Bunkyo, Tokyo
Official Website: www.cibi.jp/

Cafe Yuu, Nezu

Beef Stew: ¥1,200

Tucked away on a small side street is Cafe Yuu. Their irresistible beef stew dominates the lunch menu. The rich-flavoured stew is perfectly matured with tender beef – a match made in heaven. The drinks are poured in the most adorable cups. 

▼Cafe Yuu (Yuu cafe)

Opening Hours: 11:45-17:00
Closed: Tuesdays
Address: 2-13-4 Nezu, Bunkyo City, Tokyo
Website: https://tabelog.com/tokyo/A1311/A131106/13018429/

Drooling for more? omao's got you covered. Whether you're stuck on where to go for lunch in the city or just want to look at gorgeous food, make sure to check out omao's Instagram. 

Photos and original text by:omao

Ginza is a district in Tokyo that lures in all the young people. From its high-brand fashion trends to its stylish top-tier cafés and restaurants, the minute the weekend arrives, Ginza is a tourism hotspot flourishing with young people looking for a good time.

When planning a day out shopping with friends in Ginza, for many of us the day's events revolve around where to go for lunch. Luckily, Instagram expert omao, whose city café and restaurant expertise is on a whole new level, has stepped in to help by sharing six stylish cafés in Ginza with us.

 

bills, Ginza


Ricotta Pancakes: ¥2,000 (Before Tax)

Bills is famous for their pancakes. Check out this luxurious stack of three thick ricotta cheese pancakes. Indulge in the flavour of ricotta cheese and the slightly salty butter, which softens the sweetness. Pour on the maple syrup to unlock a whole new level of deliciousness. It may be crowded on the weekends, but weekday mornings are a good time to go to ensure you get a spot. 

 

▼bills Ginza

Opening Hours: 8:30-23:00
No Fixed Holidays
Address: Okura House 12F, 2-6-12, Ginza, Chuo Ward, Tokyo

Website: https://billsjapan.com/jp/銀座

THE CITY BAKERY

Cinnamon Roll: ¥320 (Before Tax) , Other Items Unknown

city bakery is a café and bakery with its main branch located in New York. It is so popular that in Tokyo alone you can find a city bakery in Nakameguro, Shinagawa, Kichijōji and three more locations. As the name suggests, their specialty is bread but they also make amazing hamburgers, soups, salads and alcoholic drinks. The best part is that you can sit in the café and enjoy freshly baked bread still hot from the oven. 

▼THE CITY BAKERY

Opening Hours: 7:30-22:00
No Fixed Holidays
Address: B2F, Tokyu Plaza, 5-2-1, Ginza, Chuo Ward, Tokyo

Official Website: https://thecitybakery.jp

Ginza Ginger

Ginza Ginger's main store is located in Ginza but there is also a branch at Tokyo Skytree Town Solamachi. Having said that, the calm and exquisite atmosphere at the Ginza branch definitely makes it the winner of the two. Although shaved ice is usually only seen around Japan in summer, Ginza Ginger serves it throughout the year. They sell seasonal shaved ice flavours too which is highly recommended. If you're looking for a souvenir, don't forget to pick up their souvenir sweets which are made from ginger.

▼Ginza Ginger (Ginza main store)

Opening Hours:11:00-20:00
No Fixed Holidays
Address: Quartier Blanc GINZA, 1F2F, 1,4,3, Ginza, Shibuya, Tokyo

Website: https://tabelog.com/tokyo/A1301/A130101/13143693/

Ginza West

Ginza West has been around for a long time and is dedicated to delivering the best flavours by using natural ingredients and avoiding artificial colours and flavours. Pure white tablecloths are spread over the tables and chairs, creating a bright mood perfect for enjoying a dessert to yourself. Their popular "leaf pie" biscuits are the perfect souvenir for that friend who couldn't come.

 

▼Ginza West

Opening Hours:

Weekdays: 9:00-22:00 (Shop Closes: 23:00)

Weekends and National Holidays: 11:00-20:00
No Fixed Holidays
Address: 7-3-6, Ginza, Chuo Ward, Tokyo

Official Website: https://www.ginza-west.co.jp

Cafe Paulista, Ginza Main Branch

Cafe Paulista is said to be the place of origin for the slang word "Ginbura" which is a combination of the words "Ginza" and "Brazilian coffee" and literally means "to hang out" (have a coffee) with friends in Ginza. Although this café enjoys a classic and quiet atmosphere, it is the perfect place to make yourself at home and settle down with a warming cup of coffee. Come enjoy your weekend caffeine dose with a small slice of cake and you won't be disappointed.

▼Cafe Paulista, Ginza Main Branch

Opening Hours: Monday-Saturday:8:30-21:30

Sundays and National Holidays: 11:30-20:00
No Fixed Holidays
Address: Nagasaki Center Bldg.1F, 8-9-16, Ginza, Chuo Ward, Tokyo

Official Website: http://www.paulista.co.jp

centre the bakery

Tasting Set: ¥1,700

This café sells a shokupan set (sliced loaf set) which you can taste and compare. You can choose to eat in, however it is best to reserve in advance as it gets crowded quite quickly. This place is so popular that the queue for take out orders can stretch for an hour. Having said that, it is really worth the wait. You're guaranteed to leave fully satisfied. 

▼centre the bakery

Opening Hours: 10:00-19:00
No Fixed Holidays
Address: 1-2-1,Chuo Ward, Tokto

Website: https://tabelog.com/tokyo/A1301/A130101/13157424/

So, how about it?

If you're stuck on where to go for food in the city, you can count on omao's Instagram to be there to help. However, you won't be able to stop yourself from drooling – you have been warned. 

 

Photos and Original Text by: omao

5 Must Visit Cafes in Shiga Prefecture: Coffee, Desserts & Lunch – MOSHI MOSHI NIPPON

Having recommended many cafes to our readers in Kyoto and Osaka, we felt it time to move to another prefecture in the Kansai region of Japan. This time, we're looking at Shiga, and we're joined by Instagrammer

Tiara

who posts photos of their trips around Kansai eating sweets. They have kindly provided us with photos along with explanations of 5 must-visit cafes.

and f CAFE in Moriyama

and f CAFE is popular for its fresh fruit-filled parfaits and assortment of refreshing drinks. The cafe is adorned with many different plants. Up on the second floor is a spacious kid's area, which makes it a popular location for people with children. There are even private rooms you can take your pets in, as well as mini dog park seats where you can sit with your dog.

Morning-Harvested Strawberry Bread / Morning-Harvested Strawberry Latte

Feast on an enormous thick-sliced piece of fluffy bread loaded with a homemade cream that's made with mascarpone cheese and not too sweet, and topped with sweet strawberries, which have their flavour elevated thanks to the cream. The latte is also topped with super sweet strawberries.

▼and f CAFE (アンドエフ カフェ)

Address: 208-5 Futamachicho, Moriyama, Shiga Prefecture

Opening Hours: Lunch 11:00-16:00 / Cafe 11:00-18:00

Closed: Sundays

cafe de Boku in Moriyama

cafe de Boku was actually renovated from an old-time sake brewery with a rich history. It's furnished with lots of antique furniture. Their lunch menu is packed full of healthy vegetables, and they haven't skimped on desserts either, boasting a range of parfaits and tarts made with fruits grown in Shiga.

The parfait I had was topped with a variety of fresh and juicy strawberry called akihime, grown in Dainaka. They go lip-smackingly well with the rich flavour of the milky ice cream. Part of the fun of eating the seasonal parfaits as cafe de Boku is that the parfait changes with each passing season, so it's fun to look forward to what they'll have next time.

The cafe also sells a variety of takeout baked confections, making it a great place to stop by to pick up some nibbles for yourself or to share with friends.

▼cafe de Boku (カフェ デ ボク)

Address: 1-10-2 Moriyama, Moriyama-shi, Shiga Prefecture

Opening Hours: 11:00-17:30

Closed: Thursdays

Cafe Marvel in Otsu

A window seat at Cafe Marvel means you get to watch the trains go past along the Keihan Electric Railway. This beautiful cafe has a wonderful interior with its wooden tables and chairs. They have a unique lunch menu, which is limited to just ten options, and those options change every day. In addition to the mains and soups, there's around six deli-type foods to pick from.

Fried Yuto Shrimp & Crab Cream Croquette With Omurice

I ordered the fried yuto shrimp and crab cream croquette with omurice. The tasty fried shrimps are nice and big, and the cafe's original tartar sauce is to die for. This is a pretty hearty lunch, but it's so delicious you get through it quickly. It might be a good idea to check out their menu sheet which shows what's been served each month, that way you can plan what you want to eat.

▼Cafe Marvel (カフェマーベル)

Address: 5-9 Goryocho, Otsu, Shiga Prefecture

Opening Hours: Not known

Closed Days: Not known

W.Bolero in Moriyama

W.Bolero is a cafe selling luxurious Western-style confections. Tucked away quietly from the hustle and bustle of the city, their dining space has an antique aesthetic. They sell cakes, sweets, chocolate, pastries, and more.

It has been called the number one confectionery shop in Saga because anything you eat there is exquisite. They also allow for takeout.

There is also a branch of this cafe in Osaka, but at the Saga branch, with its warm and welcoming homely vibe, you can enjoy your coffee and cake at one of the terrace seats.

▼W.Bolero (ドゥブルベ・ボレロ)

Address: 48-4 Harimadacho, Moriyama, Shiga Prefecture

Opening Hours: 11:00-20:00

Closed: Tuesdays

Mov's TOWN & COFFEE in Otsu

Mov's TOWN & COFFEE is another cafe with a relaxed atmosphere. It was renovated from a traditional Japanese house, and its interior design is Denmark-made. As well as comfy chairs, they even have sofas, so you can kick back with a cup of coffee or other beverage.

Left: Cafe au Lait / Right: Coffee Jelly

The subtly sweet  coffee beans used for the coffee in the cafe au lait are provided by a coffee roasting company based in Moriyama, Shiga called Comeyasu. The creamy coffee jelly contains a cream sauce with a fragrant kirsch and coconut smell. They also sell a variety of other drinks like healthy organic juices.

▼Mov's TOWN &COFFEE (モヴズ タウン&コーヒー)

Address: 1-56 Miyukicho, Otsu, Shiga Prefecture

Opening Hours: 10:00-8:00

Closed: Wednesdays / Every 3rd Tuesday of the month

We hope you enjoyed this list. If you'd like more recommendations of cafes around the Kansai region then be sure to follow Tiara on Instagram.

Original Text & Photos: @happy_pinkrose_tiara

Translation: Joshua Kitosi-Isanga

*Information written in this article is correct at the time of publishing. For more details on each shop, please visit their official websites and social media pages.

Capy Neko Cafe: Japan's First Cat and Capybara Cafe Opens in Tokyo

Capy Neko Cafe is the newest animal cafe to hit Tokyo. Located in the neighbourhood of Kichijoji, right by the station, customers are able to interact with both cats and capybara at the same time.

Japan is famous for its host of animal cafes, from the ubiquitous cat cafes to more unique ones like the owl cafe. But Capy Neko Cafe stands out from the rest as being the first cafe in Japan to combine cats and capybara.

You might wonder whether it's actually safe to pet a capybara. They may be the largest rodent in the world, but they in fact loved to be pet by people. They are gentle creatures that get on with and can live alongside cats. At the cafe, you can take photos of the capybara who are sure to be chilling on the sofas as well as feed them. The comfy environment also means that they'll feel like your very own pet capybara at home.

▶︎Tawashi (Male)

Tawashi is a sensitive, affectionate, and gentle guy. He loves snacks, and he's sure to flop down if you start petting him on the butt. Part of his daily routine is having an afternoon nap on the sofa together with the cats.

▶︎Dan (Male)

The vice store manager of Capy Neko Cafe. He adores humans. He's the kind of guy who'll probably jump up onto you if you cover your lap with a blanket and sit on the sofa.

▶︎Emma (Female)

Another member with a soft spot for humans, Emma is reserved kitty who lets everybody eat their food first. She's a needy and spoiled girlーif she's on your lap, you're not getting up. She's siblings with Dan.

▶︎Cream (Male)

Cream is everybody's idol. He's unapologetically spoiled and a handsome guy with perfectly round black pupils.

This list is just a small taste of the many cute residents to meet at Capy Neko Cafe. The cafe is also active in finding families for their rescued cats. The number of people who want to own a cat in Japan are looking to rescues now instead of pet shops. At Capy Neko Cafe, you get the best of both worlds: you can meet and interact with a cat and see if they're a good match for you.

If you're interested in visiting Capy Neko Cafe, keep in mind that priority goes to those who have booked in advance. This can be done via their official website, so book first and look forward to kicking back and enjoying a cup of tea, coffee or soft drink before interacting with the cats and capybara!

Information

Capy Neko Cafe

Address: PLATANO Floor 2F, 1-5-10 Kichijōji Minamichō, Musashino, Tokyo

Business Hours: 12:00-18:00

Closed: Wednesdays

Official Website: https://capyneko.cafe/

PEANUTS Cafes and DINERs Are Holding a Joe Cool Fair For a Limited Time Only

PEANUTS Cafes and PEANUTS DINERs in Nakameguro, Minami-machida, Yokohama and Kobe are holding a Joe Cool fair from January 15, 2020.

PEANUTS Cafes and DINERs across Japan have held quite a few Snoopy-themed events based on a number of his disguises. In the past, the master of disguise has made an appearance in PEANUTS Cafes and DINERs as Astronaut Snoopy, Flying Ace Snoopy and Beagle Scout Snoopy. For the fourth and final theme of the series, Snoopy will be taking to the scene as his alter-ego Joe Cool. 

Joe Cool is the guy that everyone yearns for. The cool dude who is always hidden behind his signature jet black sunglasses. Although he's got the cool looks, he doesn't seem to have a knack for attracting girls. 

During the fair, there will be hot drinks decorated with illustrations of Joe Cool and a lineup of fair-limited merchandise.

Joe Cool Black Caramel Au Lait
Eat-In: ¥800 *Comes with an original drink coaster/ Take Away: ¥600 (Prices Before Tax)

The jet black caramel café au lait is topped with creamy milk foam and a dusting of black cocoa in the silhouette of Joe Cool. Enjoy the changing appearance of your drink as you take a sip. Even the label on the take out cup is decorated with a Joe Cool fair logo that you won't be able to resist taking a photo of.

Sold At:

PEANUTS Cafe Nakameguro: Eat-In/Take Away

PEANUTS DINER Yokohama: Eat-In/Take Away

PEANUTS DINER Kobe: Eat-In Only

PEANUTS Cafe Kobe: Take Away Only

*Not available at PEANUTS Cafe Snoopy Museum

Original Joe Cool Eco Tote Bag: ¥1,600 (Before Tax)

The popular Snoopy Eco Tote Bag has had a Joe Cool makeover. It has a simple design and is easy to use. The jet black colour makes it appropriate for anyone and it is large enough to fit an A4-size item inside. You can use it as your main bag or fold it up to store in your main bag so you're always ready for that unplanned shopping trip. The merchandise lineup also includes original-design stickers, keyrings bearing a Joe Cool Snoopy design and a stainless steel mug. 

All fair merchandise is available to purchase from the merchandise area of PEANUTS Cafes and PEANUTS DINERs or the online shop. 

The special Joe Cool menu and merchandise is available for a limited time only – perfect for a special trip!

© 2020 Peanuts Worldwide LLC

Information

Joe Cool Fiar – HI SWEETIE!

Running: January 15, – March 15, 2020

PEANUTS Cafe Nakameguro
Address: 2 Chome-16-7 Aobadai, Meguro City, Tokyo
Official Website:  http://www.peanutscafe.jp/

PEANUTS DINER Yokohama  

Address: MARINE & WALK YOKOHAMA Floor 2, 1 Chome−3−1, Shinko, Naka Ward, Yokohama, Kanagawa

Official Website: http://www.peanutsdiner.jp/

PEANUTS Cafe Kobe

Address: PEANUTS HOTEL Floor 1, 1 Chome-22-26 Nakayamatedori, Chuo Ward, Kobe

Official Website: https://www.peanutshotel.jp/

PEANUTS DINER Kobe
Address: PEANUTS HOTEL Floor 3, 1 Chome-22-26 Nakayamatedori, Chuo Ward, Kobe
Official Website: http://www.peanutsdiner.jp/kobe/

PEANUTS Cafe Snoopy Museum
Address: Minami-machida Grandberry Park Park Life Building, 3 Chome-1-1 Tsuruma, Machida, Tokyo

Official Website: http://www.peanutscafe.jp/snoopymuseum-tokyo/

PEANUTS Cafe Online Shop: https://www.peanutscafe.jp/online/

CHAYA 1899 TOKYO To Open in February Serving Specially Made Tea

With a history of 120 years in managing a number of old hotels and restaurants, the Ryumeikan Group will open a new café that sells Japanese desserts, pastries, tea and coffee called CHAYA 1899 TOKYO. The new café is set to open on February 21, 2020 and will embrace the delicious flavours of matcha, hōjicha and Japanese black tea. 

The café will open on floor 1 of the boutique hotel Hotel 1899 Tokyo. The café interior is wood-themed with touches of black for a casual fusion of tradition and modernity. With a space of 120 square metres, the relaxing environment is spacious enough to seat 38.

The original restaurant opened for business in December 2018. Now, CHAYA 1899 TOKYO specialises in Japanese beverages and intends to live its days as the tea shop that customers can visit as they please for a break from everyday life.

One of the most appealing aspects of the new restaurant has to be the menu. There are 10 different drinks available. Each drink is carefully made with high-quality tea leaves that were carefully selected from all over Japan. The tea varieties include matcha, hōjicha, Japanese black tea made from Japanese tea leaves. 

Rich Matcha Latte: ¥600 (After Tax)

Each cup of tea is carefully made, one by one, by the café's Japanese tea specialist. The rich matcha tea is made using traditional tools such as a bamboo whisk. From this, soy milk or milk is added to make the rich matcha latte. From three to six grams, you can choose the strength of your tea by the gram to create a more personalised matcha latte. 

 Other drinks on the menu include the Hōjicha Latte and the brand new inventions the 'Matcha Soda and 'Japanese Black Tea Soda', which will tempt you their exquisite aromas. 

The café even has a counter especially for the tea making and pouring procedures. The water for each drink is boiled in a traditional kettle by the tea specialist, who carefully regulates the water temperature and controls the brewing time according to the tea leaf. 

Matcha Pan:  ¥600 (After Tax)

As expected, the café also sells delicious sweet treats full of matcha goodness to go with your tea. The fresh green Matcha Pan are full of matcha goodness. They are made from 100% Japanese wheat, Hokkaido butter and milk. The mixture is left to rise at a low temperature over a long period of time. Afterwards, matcha from Shizuoka is added to the mix and then baked into muffins. This original and rare bread was developed with Baba FLAT – a café which sells very popular pastries and coffee in Takadanobaba, Tokyo. 

Craving more matcha? Enjoy both matcha and hōjicha at the same time in the form of a healthy snack: the Omatcha Brownie. The brownies are made from gluten-free rice flour and enjoy a moist texture and rich flavour.

Uji matcha, a high-quality and rich matcha used in tea ceremonies, is also used to make rich matcha ice cream (Koicha Gelato) and matcha cakes called "Sakecha Cakes" which combine tea and Japanese sake or brandy with cakes. The varieties of cake include matcha and Japanese sake, hōjicha and Japanese sake and black tea and brandy.

If you're looking for a unique tea experience, look no further than CHAYA 1899 TOKYO.

Information

CHAYA 1899 TOKYO

Address: 6-4-1 Shinbashi, Minato City, Tokyo

Opening Hours: 11:30 – 21:00 (Last Orders: 20:30)

Opens: February 21, 2020

Official Website: https://1899.jp/hotels/tokyo/

Relaxing Café by Day, Neon-Lit Bar by Night: Enjoy a Drink at Jinbōchō CAMPUS in Tokyo

Hello everyone, this is MOSHI MOSHI friend Banako.

Today I'll be introducing you to an interesting place in Jinbōchō, Tokyo that is a café by day and a café & bar at night.

From 9:00 to 17:00 it's known as COFFEE CAMPUS  and from 18:15 to 22:00 it runs as CAMPUS TOY cafe&bar. It first opened its doors approximately 48 years ago, solely operating as a café. Its current owner is an avid American toy and pop culture-lover who started running the café & bar seven years ago.

To get here, it's just a five-minute walk from exit A2 of Jinbōchō Station. The café is located in a quiet place just one turn off Odori Street.

Check out the menu:

The toast here is really good, so I ordered the Egg on Toast. (¥500)

To my surprise, an exceptionally large and thick slice of toast arrived at my table. The egg was evenly cooked and spread on top. I curiously sunk my knife into the toast to reveal the inside.

The egg dripped beautifully like melted cheese. It tasted wonderful with the freshly toasted slice of bread and was very filling. I was in a good mood after my very first bite.

Once the clock strikes 18:15, the café completely transforms into CAMPUS TOY cafe&bar which has a completely different atmosphere. 

One step into the newly-transformed café & bar and…

The calm undertones of the café were replaced with a cute pop-themed atmosphere illuminated by colourful neon lights. Rather than preparing a drinks menu, owner matz takes orders directly from customers, creating drinks catered to each individual customer based on what flavours and colours they like. 

Waiting to see what kind of drink is going to be brought to you is very exciting. Ordering drinks with friends and taking photos of the outcome is the best way to enjoy your time here. 

There are also lots of good spots to take photos for your Instagram so don't hold back! From time to time, there is a small market here where the owner sells small fantasy-themed items.

 Make sure to check out CAMPUSTOY cafe&bar on Instagram for their latest updates and information on opening hours. Whether you want to enjoy a pop-themed American atmosphere or are simply looking for a relaxing spot to chat, this café is for you. Matz the owner is very friendly and is full of interesting stories that you just got to hear.

Information

COFFEE CAMPUS /CAMPUS TOY cafe&bar

Address: Jinbōchō Mansion Floor 1, 2-10, Jinbōchō, Kanda Ward, Chiyoda, Tokyo

Opening Hours

COFFEE CAMPUS: 9:00 ー 17:00

CAMPUSTOY cafe&bar: 18:15 ー 22:00

* Please be careful to not mix up the opening hours of the café and café and bar.

Closed: Saturdays, Sundays and National Holidays

Access: Approx. 5-minute walk from Jimbocho Subway Station exit A2

CAMPUS TOY cafe&bar Instagram:https://instagram.com/campustoy_matz?igshid=2nblcij8r4b7

Enjoy a Luxurious Teatime Treat in The Characteristic Ginza Café 'Tricolore'

Hello!

This is MOSHI MOSHI Friend Banako. 

Today I'll be introducing you to an old café in Ginza called Tricolore, where you can really feel the culture of Ginza. Tricolore has a rich history dating back to 1936. It is just a three-minute walk from exit A3 of Ginza station just off the main street. 

From the outside, it looks like a gorgeous and luxurious hotel. 

Considering its old, historic background, entering the café through a set of revolving doors was not expected. Once you enter, you will notice the grand showcase full of cakes beautifully arranged before your eyes. The neat pattern of brick walls filled the interior with character. Velvet chairs, sofas and trees created a beautiful atmosphere. 

The smoking seats are located on floor one and floor two, which opens from 11:30, is for non-smoking. The entire interior was beautiful.

I settled at a table and soon ordered the Cake Set for ¥1,520.

From the selection of cakes, I chose the apple pie and for my drink, I ordered an iced cafe au lait. The drink prices are slightly cheaper before 11:30, making it more cost-effective to order a drink separately and not as part of a set. After 11:30, you can pay a little extra to order a different drink. 

The thin and crispy pie pastry was stuffed with apples. Each delicious bite was filled with warmth. The cream was moderately sweet and perfectly balanced out sweet and tangy apple filling.

When you order a cafe au lait, you can choose your ratio of coffee to milk and have it poured for you at your table. Being able to choose the strength of your coffee to this extent is very important to all coffee-lovers. Watching the drink being beautifully poured before your eyes fills you with a sense of luxury.

The waiters and waitresses are always smiling and are very polite when serving customers. This is a very comfy place to enjoy breakfast or lunch. If you are looking for a spot to relax, this is definitely a good shout!

Information

Tricolore Main Shop

Address: 5-9-17 Ginza, Chuo City, Tokyo

Opening Hours: Monday – Friday: 08:00 – 20:30 (Last Orders: 20:00)

Weekends and National Holidays: 08:00 – 21:30 (Last Orders:21:00)

No regular holidays

Phone Number: 03- 3571-1811

Access: 3-minute walk from exit A3 of Toei Subway Ginza Station

Official Website: http://www.tricolore.co.jp/ginza_trico/info/info.html