New Teaser Trailer Released for Live-Action Adaptation of Manga 'The Fable'
The Fable is a manga series written by Katsuhisa Minami. It was first published in Weekly Young Jump in 2014. Since then it has gone on to sell over 2.8 million copies and in 2017 it won a Kodansha Manga Award. A live-action adaptation was announced last year.
A second trailer for the film was just released. See it here: https://youtu.be/ilymmtP6RVo
Junichi Okada will play the role of the fabled protagonist Akira Satō, a skilled killer hidden somewhere in Osaka. He must reside there as an ordinary citizen for one year in order for his boss to lay low. His boss is somebody he has obeyed since childhood.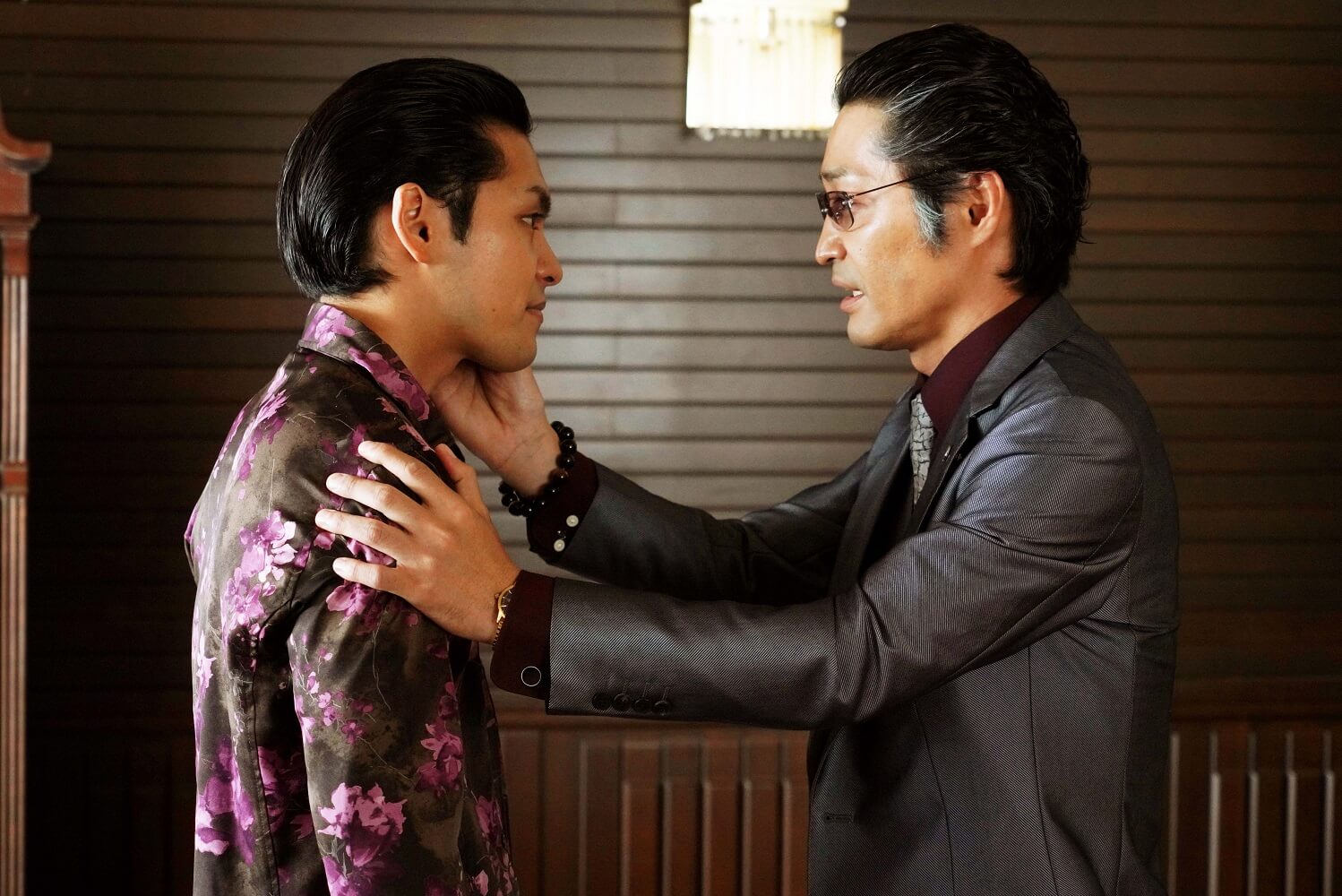 The Fable is packed with action scenes. For Okada to play the lead role he received training from fighting instructor Alain Figlarz who has worked Hollywood hits as The Bourne Identity, Taken 2 and Taken 3, and Lucy on which he has worked alongside Matt Damon, Liam Neeson and others respectively.
Talking about working with Junichi Okada, Figlarz praised his physical strength, commenting: "I have never seen an actor move as quickly as he can."
The newly-released trailer showcases behind-the-scenes footage of action scenes with Figlarz and Okada and the scale to which the crew are going to for the epic fight scenes, such as a scene with Sota Fukushi, who plays Hood, performing some acrobatic stunts.
The other cast members also gave praise to Okada's performance during the video. Mizuki Yamamoto, who will play Misaki, and Fumino Kimura, who will play Yōko, both called him a pro when it comes to action and someone they can feel safe around.
Kōichi Satō, who plays The Boss, said: "Okada is a man of action and someone who supports the staff and other actors."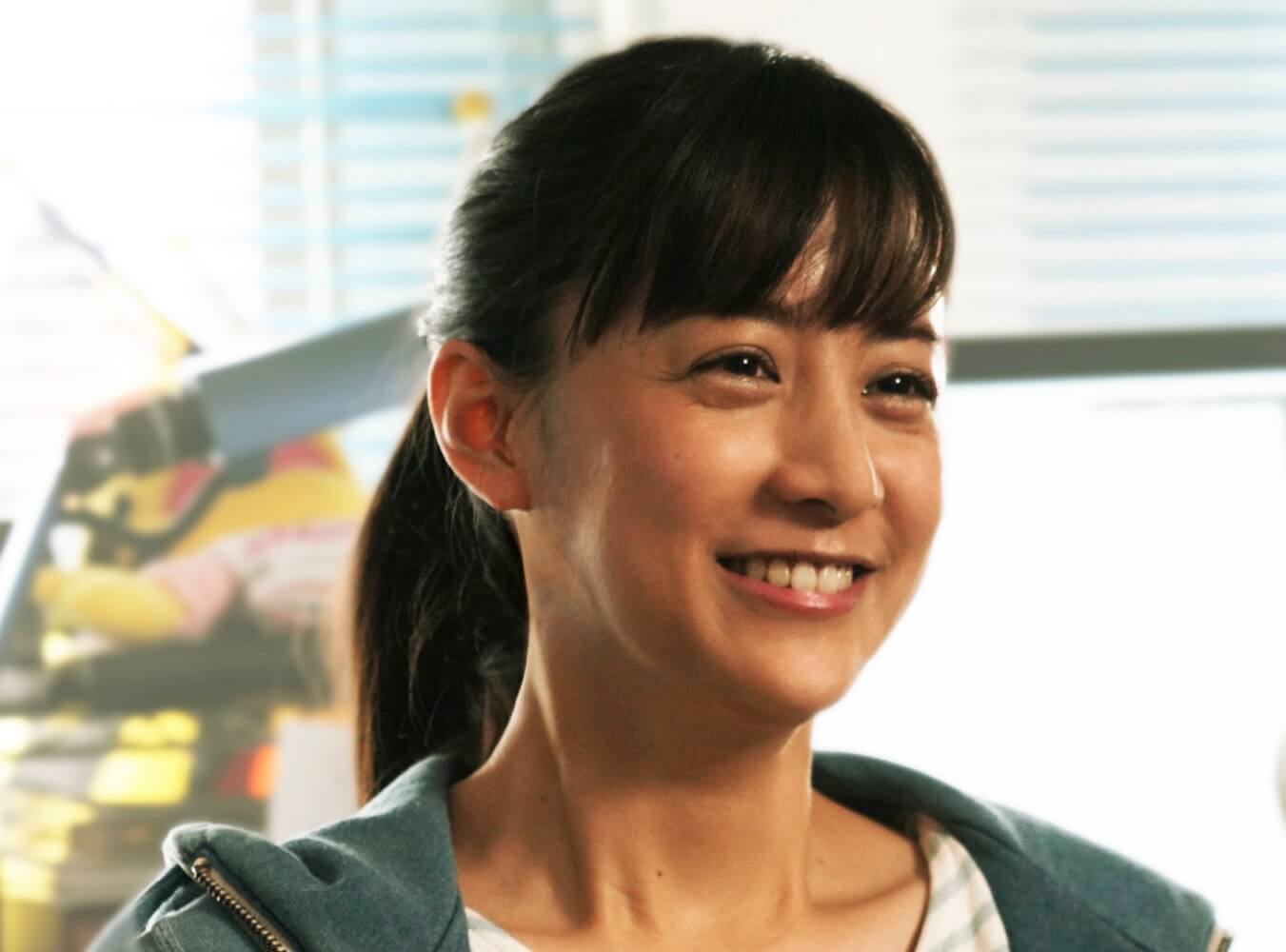 The Fable will hit Japanese theatres on June 21, 2019.
Information
The Fable
Release Date: June 21, 2019
Official Website: http://the-fable-movie.jp/
©2019 "The Fable" Production Committee
RELATED ENTRIES
Actress Utano Aoi will star in the film Boku no Naka ni Saku Hanabi (The Fireworks That Blossom Within Me).

The film is directed by Yuto Shimizu, who won the Best J. Horror Award at the Japan Film Festival Los Angeles 2022 at the young age of 20 for The Soloist. Set in his hometown of Gifu Prefecture, he penned the screenplay after being inspired by his own life experiences. This marks his first feature film as a director.

After a painful incident, protagonist Minoru slowly begins to open up to his family and friends and gradually starts to accept his fear of death, deciding to live entirely in the present. The film focuses on the finite amount of time we have on this earth and Minoru's knowing that even that nature around him will someday disappear, which is all the more reason to show love while you can. The heroine, Jyuri Mizuishi, is played by Utano Aoi.

Crowdfunding for the film is currently underway.

<Comment from Utano Aoi (Jyuri Mizuishi)>

"Strength and weakness, harshness and gentleness…we must juggle these extremes in order to learn how to live in the midst of unfathomable loneliness and despair. I hope to show all sides of Akari with subtlety. I want to feel the sights, smells, people, and emotions of the city. At the moment, I can already feel the power that the cast and crew are bringing to the filmmaking process. I'm also looking forward to the emotional location. I'm so excited. Please look forward to the film!"

On August 10, the apparel brand tiit tokyo released a short film titled ESCAPE starring model and talent Nagomi.

The film comes prior to tiit tokyo's first solo pop-up shop at Shibuya PARCO, scheduled to open on August 24. The final scene of the film was filmed at Shibuya PARCO and features the location's classic symbol–a neon 'P.'

The story follows a woman who lives a strictly controlled life who, after witnessing an incredible scene, begins planning her escape and a new beginning. Nagomi plays the main character, a female vampire.

ESCAPE was written and directed by fashion event director and filmmaker Hajime Tsuda, who previously worked on the film Daughters. The creative director for tiit tokyo, Sho Iwata, served as fashion director.

『

ESCAPE (Part One)

*Part Two will be released on August 22

Information

ESCAPE (tiit tokyo Short Movie)

Release Date: August 10, 2023 (Part One) / August 22 (Part Two)

Where to Watch: tiit tokyo's Official Instagram / YouTube

Writer / Director: Hajime Tsuda

Starring: Nagomi

Fashion Director: Sho Iwata (tiit tokyo)

tiit tokyo Official Site

Sora Nomoto to Star in Upcoming Film 'Fanfare'

Actress Sora Nomoto will star in the film Fanfare, set to premiere on November 17, 2023.

The film tells an emotionally-charged story as two women who have graduated from an idol group struggle to pursue new careers. Sora Nomoto will play the role of Rei Sudo, the former center of the idol group Fun☆Fare who left the group to pursue a career in fashion.

The film will be directed by Ryohei Yoshino, whose works include Spring Has Come (2015) and Eternally Younger Than Those Idiots(2021). The idol music, costumes, and choreography are all original to the film.

Crowdfunding is also underway to support the film's nationwide release.

Information

Fanfare
Release Date: November 17, 2023 at CINE QUINTO and other theaters nationwide
Starring: Kyoka Minakami, Sora Nomoto
Noa Kita, Karin Hashiguchi, Miyu Matsuzaki, Mimi Shirai, Nene Sotohara
Director/Screenwriter/Editor: Ryohei Yoshino

[Story]
Marika and Rei were members of the idol group Fanfare, and after graduating from the group, the two went on to become choreographers and stylists. One day, Yuna, a current member of the group, asks the girls to design the costumes and choreography for her graduation concert. The opportunity appears suddenly, as the two yearn to grasp their own dreams. However, trouble soon arises as the two struggle to create what they envision and begin to dredge up painful past relationships. The film follows the girls as they face themselves and attempt to move forward, from the moment they begin the exciting project to the day of the concert.

Crowdfunding
https://motion-gallery.net/projects/funfare-1117

©「ファンファーレ」製作委員会

Actress Haruhi Ito will star in the upcoming film Matatakimade, which will be screened at Ikebukuro's cinema rosa for one week only starting August 5.

The film is the fourth from the independent film production company Rune Cinema and follows Kazoku Awase, which received record attendance in 2019 despite its late-night run at cinema rosa. The company's film Arano no Hate won three awards at the Kadoma International Film Festival in 2020, including Best Film, while Tooi Raimei appeared at numerous domestic and international film festivals and won Best Director at the 2022 Asian Film Festival. Matatakimade tells the story of a family through the events that take place in a single room in an apartment.

Ito will play the role of Chiho Matsui, a childhood friend of the main character Ami Tokita, a popular novelist.

<Comment from Haruhi Ito (Chiho Matsui)>

"What is family? I've been thinking about that question since I read Matatakimade. Is it something ambiguous? Something solid, or corrupt, or something that's warm and occasionally cold? I've thought about it so much, yet I haven't found a complete answer. When you glimpse a family through a single telescope or a single book, I hope you'll search for the answer too."

[Summary]


Ami Tokita (Hitomi Maki), a popular novelist, is in the middle of dealing with a divorce settlement over custody of her only child, an elementary school student. One day, a mysterious man (Ryo Ikeda) appears at the apartment where she works, asking to rent a room for the night. Despite pushback from her editor, Reiko Iijima (Karin Nishina), Ami agrees to the man's request out of curiosity. Strangely, the mysterious man intends to look through a telescope at the apartment building across the street. The next morning, Reiko casually peeks through the telescope left in her room, only to see a small child being abused. Ami's best-selling novel, titled Snow, Moon and Flowers, tells the story of a young girl who was abused by her mother. Is what happened in the apartment across the street a coincidence? Or was it inevitable?

Information

Matatakimade
Release Date: August 5 – August 11 at cinema rosa in Ikebukuro (Late-night screenings)
Starring: Hitomi Maki, Ryo Ikeda, Karin Nishina, Yusuke Takahashi, Haruhi Ito, Yasuhiko Fujita, Harumi Shuhama
Writer/Director/Cinematographer: Tomofumi Hasegawa

Official Site: https://runecinema.com/matataki/

Gai Ueno to Star in Upcoming Film 'Sensei! Kuchisake-onna desu!'

On July 7, the film Sensei! Kuchisake-onna desu!, starring Gai Ueno, will open in theaters.

The coming-of-age battle and horror film focuses on the unlikely relationship between an urban legend and a group of high school punks. After three punks steal a motorcycle, they realize that the owner of the bike is none other than a Kuchisake-onna–in Japanese folklore, this is an evil woman with her mouth slit from ear to ear. Gai Ueno plays the role of F1, a member of the high school gang and a hotwiring genius.

<Comment from Gai Ueno (F1)>

"I'm Gai Ueno, and I play the role of F1. Sensei! Kuchisake-onna desu! is truly a film that I want everyone to see. The characters are somehow cute and you'll immediately love them–I'm confident that this is the cutest-ever Japanese film focused on high school delinquents. Even now, I wonder if I can personally get fired up and serious about the smallest things. Working on this movie reminded me to have the power to believe in myself. Please enjoy the movie and take the time to think back to your high school days! I'll be waiting for you at the theater."

<Comment from Director Yuu Nakamoto>

"I guess it's been about 10 years since I lived in Hiroshima, where I grew up. I'm really interested in motorcycles, and one day, I was just mindlessly driving along the country roads at night. Then, from the other side of the road, I heard a noise…and suddenly, there was a woman wearing a mask walking nearby. I had this intuition…I thought "she's not from this world," and in that moment, I lost consciousness. Before I knew it, I was here, directing this film. Hmm…strange, isn't it?"

【STORY】

High school students Takeshi (Taisei Kido) and F1 (Gai Ueno) work part-time stealing motorcycles and selling them to a gang of delinquents for cash. One day, Ayaka (Reina Kurosaki) decides to join after transferring to the boy's school, and business booms. While trying to steal a bike parked at a deserted apartment, the group is discovered by a masked woman who seems to be the motorcycle's owner. In a panic, Takeshi and his friends rush to escape but are quickly overtaken by the woman, who seems to have unbelievable physical abilities far beyond any other human. This woman running 100 meters in 6 seconds is actually the Kuchisake-onna, her mouth slit from ear to ear! What will happen to the group of high schoolers?! And just who is this Kuchisaka-onna?!

Information

Sensei! Kuchisake-onna desu!
Release Date: July 7, 2023 nationwide
Starring: Taisei Kido, Reina Kurosaki, Gai Ueno, Ririka, Masanari Wada/Naomasa Musaka, Shigeo Osako, Hiroko Yashiki, etc.
Director/Screenwriter/Editor: Yuu Nakamoto (Shiryou Gundan Ikari no DIY, Fukuyama Shichou ni Ichinichi Micchakushitemita)

Official Site: https://kuchisake-onna.jp/

(C)2023REMOW

Fans Asked to Name Blimp Inspired by the Upcoming Film 'Doraemon: Nobita's Sky Utopia'

The film Doraemon: Nobita's Sky Utopia will be released on March 3, 2023. The 42nd Doraemon movie follows Doraemon, Nobita, and his friends as they venture off to find Utopia, a perfect land in the sky where everyone lines in joy and happiness. They do so using an airship with a time warp function on their adventure, and to commemorate the film's release, the Flying Doraemon Project began on January 14. A real-life 17-meter-long Doraemon blimp will soon appear in the sky, and fans are being asked to decide on a name for the craft.

The blimp, inspired by the Doraemon movie, will feature popular characters including Nobita, Shizuka, Suneo, and Gian. The blimp is the largest unmanned airship in Japan.

The message of the Flying Doraemon Project is to convey the feeling that in this day and age, children and adults alike can once again look upward and move forward toward their hopes and dreams.

Fans are asked to contribute ideas for the blimps name during the application period. Check the website for more details!

Natsume Mito to Appear in Upcoming Film 'Kono Chiisana Te'

Natsume Mito will star in the upcoming film Kono Chiisana Te (These Small Hands). The film will debut in theaters on April 8.

The movie is an adaptation of the manga series by Mamora Goda, also known for his works Kira Kira Hikaru and Mori no Asagao. The story follows a father who never cared for his daughter and a daughter who has forgotten her father.

This is the feature-length debut of director Hiroyuki Nakada, who previously worked as an assistant director on films such as Love is Light and Tsukuritai Onna to Tabetai Onna.

<Comment from Director Hiroyuki Nakada>

"What is a father?

This question came to me as I was watching my newborn son sleep.
Does supporting a family financially make a good father?
Can a man be a father in some other way? Can he do something else?
While I was pondering this, I came across Kono Chiisana Te.
I really wanted to find the answer to my question, so I decided to work on plans for this live-action film.

I hope that everyone who sees this film will take some time to think about their families in this fast-paced world."

<Story>
Kazuma, an illustrator, lives with his wife Sayuri and their three-year-old daughter Hina.

One night, while Kazuma is drinking with his work buddies, Sayuri gets into an accident and is hospitalized while out shopping.

Kazuma falls asleep at the bar and Hina wakes up alone the next day. She is rescued by the police and placed in an orphanage.

Given his actions, Kazuma can't take Hina home. Having done nothing to help raise her, he's decidedly unfit to parent. Sayuri doesn't wake up, and time continues to pass.

Desperate, Kazuma gradually realizes that there are people who care for him and want the best for his life. Determined, he sets out to repair his bond with his daughter.

When Kazuma visits, however, all Hina can do is cry. Has she forgotten her father's face?

(C)映画「この小さな手」製作委員会

Information

Kono Chiisana Te (These Small Hands)
Release Date: In theaters nationwide April 8, 2023at Euro Space and other locations
Original Story: Kono Chiisana Te by Mamora Goda / Hiroshi Yoshida
Director: Hiroyuki Nakada
Script: Yusuke Moriguchi
Theme Song: Karen Aoki
Producer: Sho Matsushima
Music: Rhythm & Note
Production: Kono Chiisana Te Production Committee
Distributor: Fulmotelmo Inc.
2022/Japanese/Color/Vista Size/90 minutes

<Starring>
Kouhei Takeda
Renwa Satou, Sei Ando
Chie Tsuji, Natsume Mito, Himena Irei, Kenji Mitamura, Yoko Asaji, Reon Yuzuki, Kanji Tsuda, Yuki Matsushita, Yasufumi Terawaki

SSSS.GRIDMAN Compilation Film Bonuses Revealed

Based on the Tsuburaya Productions Gridman live-action tokusatsu series from 1993, the
SSSS.GRIDMAN anime series aired in October 2018. A sequel, SSSS.DYNAZENON, followed in April 2021.

Ahead of the release of GRIDMAN UNIVERSE, an all-new anime film coming in March, both SSSS.GRIDMAN and SSSS.DYNAZENON will be getting compilation films. Each will only be
in theaters for two weeks.

劇場総集編『SSSS.GRIDMAN』

The SSSS.GRIDMAN film will be in theaters starting January 20. Those buying tickets will
receive a special illustration card with a voice drama created by Akira Amemiya, the director of the SSSS series, while supplies last. The title of the drama is Hinekuremono Demo (Even if You're Cynical) starring Soma Saito (Sho Utsumi) and Hass (Akari Kito).

The newly-revealed illustration card's design features Yuta Hibiki, Sho Utsumi, Rikka
Takarada, and Akane Shinjo happily snapping photos.

SSSS.DYNAZENON will be released for two weeks starting March 10, and those buying
tickets will also get an illustration card and a special voice drama written by Akira Amemiya.

The SSSS.GRIDMAN compilation film is being directed by Yoshiyuki Kaneko, who served as assistant director on the anime series. The film will show a somewhat new interpretation of the story under his new direction. Both compilation films will include extra footage leading
up to the release of GRIDMAN UNIVERSE on March 24, 2023.

©円谷プロ ©2023 TRIGGER・雨宮哲/「劇場版グリッドマンユニバース」製作委員会

Information

SSSS.GRIDMAN Compilation Film
Limited 2-week screenings begin January 20, 2023
Admission Bonus: Illustrated Card with Voice Drama by Akira Amemiya
Official Website: https://ssss-movie.net/

Mecha-Ude Animation Project Gets Full Anime and Manga Series

Sae Okamoto's Mecha-Ude project has attracted worldwide attention, and now, a full anime and manga series have been announced! Okamoto's up-and-coming anime production company TriF Studio, located in Fukuoka, will work on the series, which follows Hikaru, a normal student, and Alma, a Mecha-Ude wielder who can be activated when he bonds with a human. 

Yoshino Koyoka has also started publishing a manga adaptation of the series on LINE Manga and other ebookjapan services. Three free chapters were published on September 15, and the series will run bi-weekly. TriF Studio will supervise and provide the story.

A documentary video teasing the anime series and giving more information about TriF Studio has also been uploaded to YouTube. The video shows that the pilot's theme song was written by Eve with a music video produced by Masayoshi Oishi. Hiroshi Matsuyama, the CEO of CyberConnect2, serves as the general supervisor of the series. Terumi Nishii, the chief animation director for the popular series Jujutsu Kaisen, worked on character designs for Mecha-Ude. 

The average staff age at TriF is 25, which is incredibly young for an animation studio. What can we expect from such a unique collection of creators? 

Be sure to keep an eye on this new anime and manga project!

(C)TriF/「メカウデ」製作委員会

'Kiss xxxx Collectors Edition' Manga Release Celebrated with Collaboration Cafe

To celebrate the release of KISS xxxx Collector's Edition, the compilation of Maki Kusumoto's classic manga series, a collaboration cafe will be held at Ginza's Zikkai Library Bar from August 2 until September 28, 2022.

KISS xxxx, the second installment of the Kusumoto Maki Collection, a series of beloved editions of Maki Kusumoto's works published by Shogakukan Creative, includes illustrations that have never been included in the previous books, as well as spin-off works published or announced outside the serialized magazines, for a total of three volumes. An original postcard will also be included in each volume. 

KISS xxxx Collector's Edition Collaboration Menu

KISS xxxx Collectors Edition Volume 1 Cover

About KISS xxxx


Kameno and Kanon. These mysterious lovers live simple lives, and each day is standard. 

This landmark work tells an immortal love story, impacting a generation of readers. This reprint brings the story back to life in higher quality, so why not jump in?

Information

KISS xxxx Collectors Edition Volume 1 – Collaboration Cafe

Venue: Ginza's 'Zikkai' Library Bar

Running: August 2 – September 28, 2022

Official Site: https://www.zikkai.com/

KISS xxxx Collector's Edition <Maki Kusumoto Collection>
On Sale July 29, 2022 
https://www.shogakukan-cr.co.jp/book/b10012343.html


*Volume 2 will be released in late September 2022. Volume 3 will be released in late November 2022. 

Mystery Manga Series 'The Summer Hikaru Died' to Get Pop-up Shop in Ikebukuro This Autumn

A limited-time pop-up shop for the manga series The Summer Hikaru Died will be held at TLC RECORDS at Sunshine City in Ikebukuro from October 8 until October 23, 2022.

Manga Synopsis


Yoshiki and Hikaru are two boys who live in a certain village. They're the same age and have always been together growing up. But one day, Yoshiki noticed that "something else" has taken Hikaru's place. Even after learning of this, Yoshiki still wants them to be together. And so, his life with the "something" that looks like his friend begins.

The first volume of The Summer Hikaru Died was released this year by Kadokawa and managed to sell over 200,000 copies in under three months. The series has also been nominated for the Next Manga Awards 2022.


Fans of mystery and boys' love won't want to miss out on this series. The pop-up shop will feature new merchandise including newly-drawn images by the manga's creator Ren Mokumoku.

©モクモクれん/KADOKAWA

Information

The Summer Hikaru Died Limited-Time Pop-up Shop

Running: October 8 – October 23, 2022
Venue: Sunshine City alpa B1, TLC RECORDS (3-1-2 Higashiikebukuro, Toshima-ku, Tokyo)
Official Site: https://web-ace.jp/youngaceup/contents/1000183/

Manga Artist Shigeru Mizuki's 100th Birthday Exhibition to be Held at Tokyo City View

Tokyo City View, an incredible venue on the 52nd floor of Roppongi Hills Mori Tower, will hold the first large-scale exhibition of GeGeGe no Kitaro creator Shigeru Mizuki's works from July 8 to September 4, 2022. The event marks the creator's 100th birthday, though Mizuki himself passed away in November 2015 at 93 years old.



During "The Yokai of Shigeru Mizuki: Nightly Procession of Monsters ~This is How the Monsters were Born~," guests will be able to step into Mizuki's world while also enjoying a breathtaking view of Tokyo. The exhibition will unravel how many of the manga creator's monsters came to be, and a number of yokai-related books from Mizuki's personal collection will be on display including The Illustrated Night Parade of a Hundred Demons (Gazu Hyakki Yagyo) by Sekien Toriyama and A Discourse on Yokai (Yokai Dangi) by Kunio Yanagita. Over 100 of Mizuki's yokai drawings will be on display.

Items at a Glance


Exclusive merchandise will be able to purchase on-site at the special shop 'Nekoya.' These items are only available during the exhibition!


From mugs and keychains to T-shirts and sweets, fans of Mizuki's works will find something to love!

Visitors will be able to use the AR camera in the Street Museum XR sightseeing app to take photos with five yokai hidden within the venue. Using a smartphone, scanning certain key visuals will summon monsters, so don't miss this neat addition to the event!

 

At the entrance, visitors will be greeted by bronze statues inspired by the yokai statues that line Sakaiminato City in Tottori Prefecture, Mizuki's birthplace, as well as windows decorated with lanterns bearing the names of different yokai. Using the AR camera, a giant Gashadokuro will appear (basically a huge and terrifying skeleton). In the final area of the exhibition, guests can snap a picture with the yokai they found along the way!


=================


How to Access the AR 'Youkai Camera'
After installing the Street Museum XR sightseeing app, select 'The Yokai of Shigeru Mizuki: Nightly Procession of Monsters" on the map of Tokyo and activate the AR camera.

*Guests must download the Street Museum app.
App Store: https://apps.apple.com/jp/app/machikadowomyujiamuni-sutoritomyujiamu/id1151091144
Google Play: https://play.google.com/store/apps/details?id=jp.co.toppan.streetmuseum.android

(C)水木プロダクション

Information

The Yokai of Shigeru Mizuki: Nightly Procession of Monsters ~This is How the Monsters were Born~

Running: July 8 – September 4, 2022 *Open daily.

Venue: Tokyo City View, Roppongi Hills Tower 52F (6-10-1 Roppongi, Minato-ku, Tokyo)
Hours: 10:00-22:00 (Last entry at 21:00)

Special Shop 'Nekoya'

Open: July 8 – September 4, 2022 *Open daily.
Hours: 11:00-22:00 (Last entry at 21:30)

Official Site: https://mizuki-yokai-ex.roppongihills.com/