Goro Inagaki, Tsuyoshi Kusanagi and Shingo Katori wrapped up NAKAMA to MEETING_vol.1 to huge success in Fukuoka on April 17. This was their first ever "fan meeting" and tour held as the music group Atarashii Chizu. It took them to Tokyo, Aichi, Osaka, Miyagi and Fukuoka for a total of 22 concerts for over 120,000 fans.
The tour finale saw four concerts held at Fukuoka Kokusai Center with each date having an attendance of 4,800 "NAKAMA," a name the band has given to their fans which means friend or comrade.
It was clear to see that each member had a lot of fun across the tour as they showed nothing but pure joy on stage. They called the tour a "fan meeting" as they wanted to come before fans and ascertain each and every one of their faces.
Goro, Tsuyoshi and Shingo planned many different things for the tour as it was their first time meeting fans. During the set the group entertained the crowd with a scavenger hunt as each member wandered around trying to find items. They also used TikTok with which they performed an impromptu dance routine. It can be viewed here. The feverishly hasteful dance provided fans with lots of laughs.
There was even a 1-minute photo section where the members had to take a photo they could post on social media. NAKAMA were treated to lots of entertaining interaction and communication.
Tsuyoshi also tried playing the guitar for the first time during the final concert.
The group performed several songs from the 2018 four-part omnibus film The Bastard and the Beautiful World which stars all three members. For Aru Pianist no Theme by Goro and Chikyuu Saigo no Hi by Goro and Kusanagi both members changed into chic suits and performed contemporary dance which pulled the crowd into what felt like a musical. This was followed by Shingo's performance of Atarashii Shi which drew the show towards the grand finale.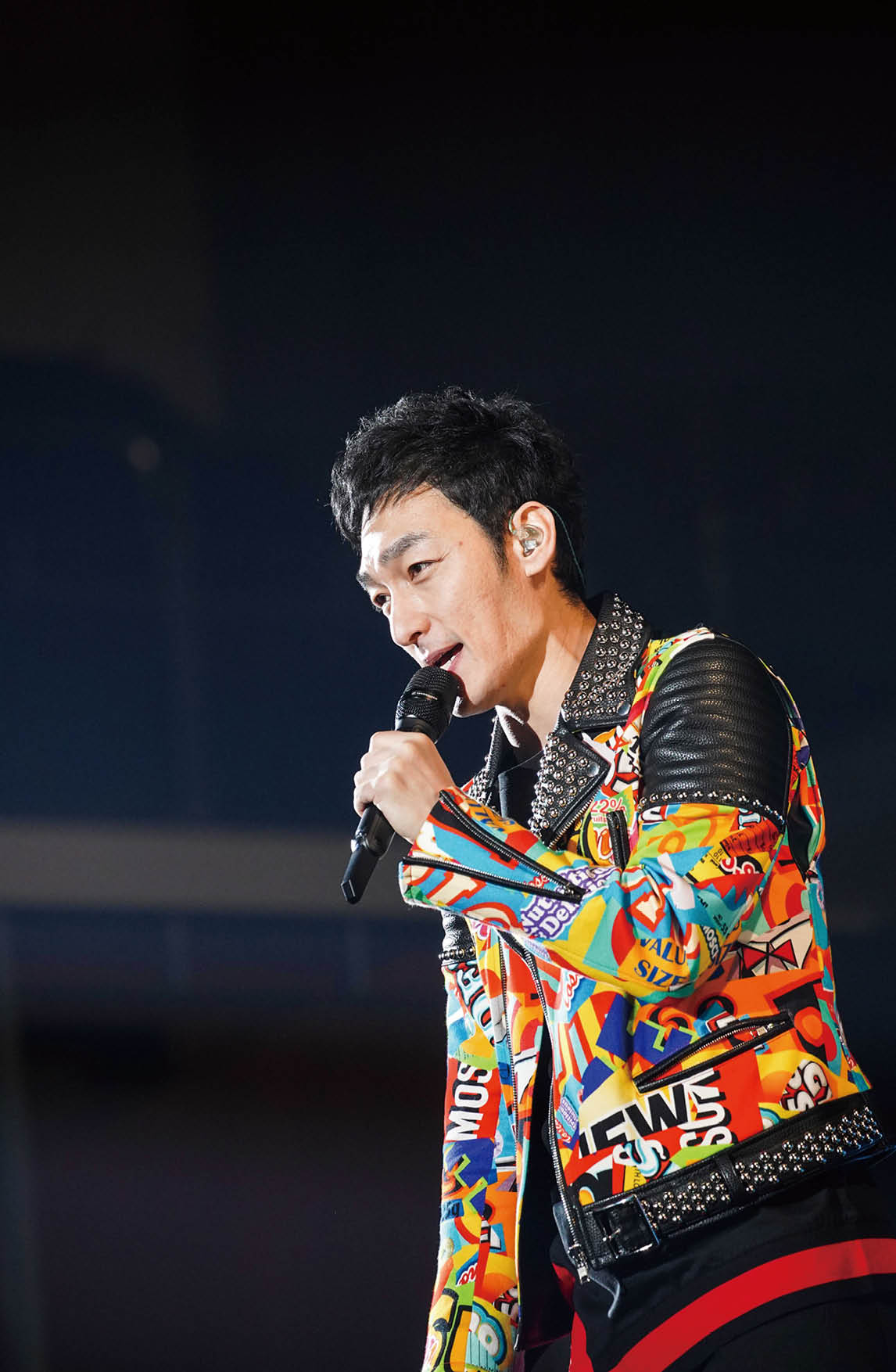 With the show's program completed and the NAKAMA Dancers sent away, the three members each had closing comments for their NAKAMA. Shingo began: "I never imagined this day would come so quickly where we would get to stand on stage and sing before you all. Turns out I really like this atmosphere, so I hope you'll let us sing for you again."
Goro continued: "Seeing the fun you have all  had on your faces gives us courage. I feel we have played the best game of catch ever. I look forward to being with you all again."
Tsuyoshi concluded: "I feel that having a place like this where we all promise [to get together] gives me the strength to continue doing my best. Let's meet again in the near future."
For the tour finale a video entitled "NAKAMA to MEETING" Special Video which is available only to fan club members was shown. This video is still available for fan club members for a limited time until May 6 at 23:59 (JST). It features live footage from NAKAMA to MEETING_vol.1, comments from the members and more.