Onitsuka Tiger Unveils 2019 Fall & Winter Collection
Onitsuka Tiger is a Japanese shoe company that boasts worldwide popularity and recognition. The company has just unveiled its 2019 fall and winter collection, so let's take a look!
The theme of the collection is "Downtown Rave." It was inspired by Berlin's club scene―German's capital and a leader of fashion in Europe―and the free thinking mentality of the 90's.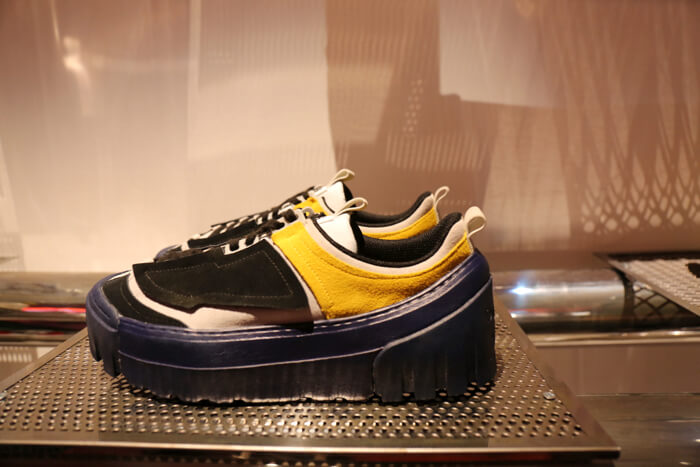 1183A421.002 Color: BLACK/GLACIER GREY
CHUNKY RUNNNER LO
1183A420.001 Color: BLACK/VIBRANT YELLOW
 CHUNKY RUNNER MT 
Releasing: July 2019
These shoes are a call back to the 90's with their chunky soles and 90's retro style. The shoe uppers feature Blucher-style open lacing with only suede tape sewn onto them.
1183A422.100 Color: WHITE/VIBRANT YELLOW
CHUNKY SLIP-ON
Releasing: July 2019
The CHUNKY SLIP-ON's make use of Onitsuka Tiger's "APPIAN" uppers but rearrange them to create a new model with the cover concealed from the top. Though they are slip-on style shoes, it's possible to fit them with either the Velcro belts or drawcords making them easy to wear. These also feature chunky soles.
1183A418.750 Color: TIGER YELLOW/BLACK
KNIT TRAINER
Releasing: July 2019
The entire upper of these shoes is made in a minimalist style with the brand's logo on them. They may look heavy but they are extremely light!
1183A419.100 Color: WHITE/SHOCKING ORANGE
1183A419.001 Color: BLACK/BLACK
BIG LOGO TRAINER
Releasing: August 2019
The BIG LOGO's are based off the design of trail running shoes. These too are very light as well as comfortable on the feet. The side of the uppers features the brand's logo.
1183A396.020 Color: MID GREY/MID GREY
REBILAC RUNNER
Releasing: July 2019
These trainers are based on the adidas DNA's but have been modernised. The slit in the mid-sole makes them look much more stylish and the cushion hole at the front makes them even more comfortable to wear.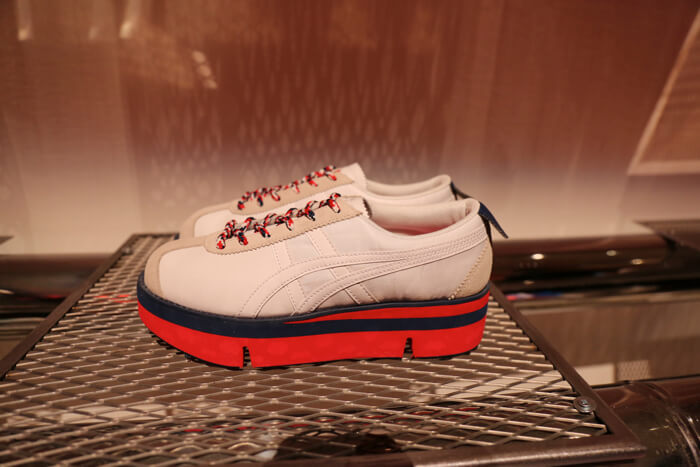 1182A127.101 Color: WHITE/WHITE
1182A127.100 Color: CREAM/CREAM
POKKURI SNEAKER PF 
Releasing: July 2019 / September 2019 Respectively
These shoes are inspired by geta, traditional Japanese wooden clogs. The thick sole is very reminiscent of the geta and gives the sneakers a cute look.
1183A525.500 Color: VIOLET/TIGER YELLOW
FABRE BL-S 2.0
Releasing: August 2019
These are a reissue of the FABRE BL-S basketball shoes released back in 1975. They have been made more comfortable wear to fit with modern standards.
Did you enjoy this collection? These and more in the 2019 fall/winter collection are available to view over on Onitsuka Tiger's official website so be sure to check them out.