LiSA Sings Her Heart Out in New Kirin Lemon Commercial
Kirin Lemon is a long-selling carbonated drink brand that celebrated its 90th anniversary last year. Kirin Brewery, the company that created the drink, changed the can design and flavour on April 9 this year. Last year they also carried out the "KIRIN LEMON Tribute" to hugely positive reception, and this year, the brewery is bringing it back.
The first entry to the tribute was a commercial which featured appearances from model and actress Yui Sakuma and 22-year-old musician Miyakawa-kun. The video enjoyed over 1.5 million views in the first month of being posted and also earned huge views in Twitter's 2019 Promoted Trends posts.
The next commercial has finally been released and includes appearancs from young actor Ryota Bando.
Popular Japanese pop-rock singer LiSA lends her powerful voice to the commercial and makes her own appearance. This second commercial links in with the story in the first.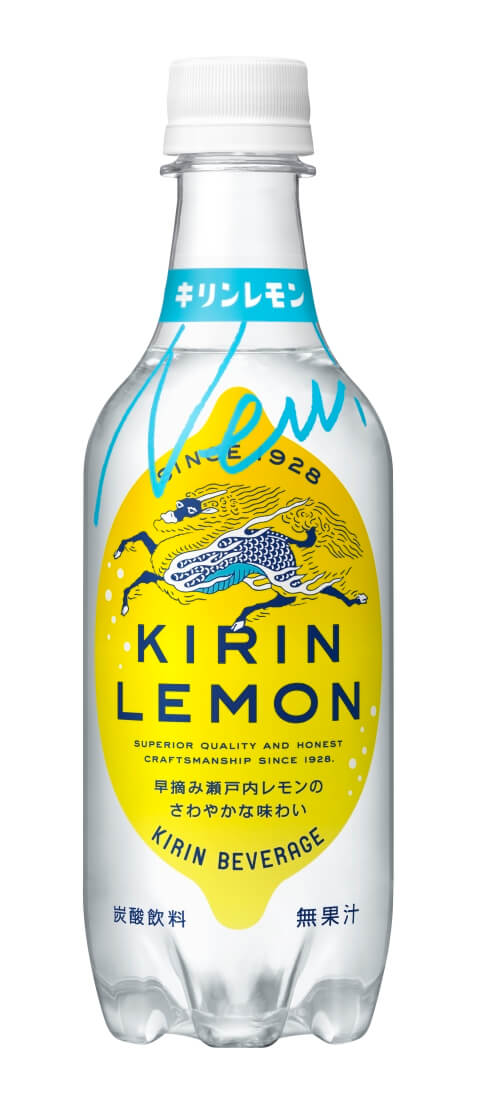 Interview: LiSA on KIRIN LEMON Tribute
——-How did the video shoot go?
LiSA: The location I was filmed for this commercial was a school classroom. Seeing all the desks lined up, the blackboard and the curtain swaying in the wind filled me with a huge sense of nostalgia.
——-Tell us about your outfit.
LiSA: The clothes had a different image from what I normally wear, but they felt like something a grown-up would wear and had this invigorating quality to them just like Kirin Lemon!
——-Tell us something that happened to you while shooting.
LiSA: The shoot took place earlier than the actual recording, so I had to memorise the lyrics while we filmed so I wouldn't forget them. It's the first time I'd experienced that.
——-What are your thoughts on this collaboration?
LiSA: I've heard the Kirin Lemon melody many times since being a child, so it was an honour to get to be the one to sing it!
RELATED ENTRIES
RADWIMPS Release New Song 'Nekojarashi' On Spotify and iTunes

RADWIMPS released their new song Nekojarashi on major download and streaming music services on April 5, 2020 including iTunes and Spotify.

Nekojarashi began featuring as part of a new commercial for Kirin's "Gogo no Kocha" (Afternoon Tea) brand of drinks last month. The song, like the commercial, is themed on those moments of happiness that are right in front of us. Two versions of the song were released digitally: the normal version, and an orchestral versionーthe latter of which is being used in the commercial and is featured under the name of the RADWIMPS frontman Yojiro Noda.

The commercial started airing on Japanese TV last month. Japanese actress Kyoko Fukada is the face of the commercial, which promotes how there is happiness to be found in those casual moments in our everyday lives even if we do not notice them.

Kiririn Gogo no Kocha (Straight Tea/Milk Tea/Lemon Tea)

A project has also been launched where people can take the frame of the Nekojarashi CD cover and create their own original cover by inserting a photo of themselves. Once uploaded, you can post on social media with the hashtag. Photos will then be selected to feature in a video. Full details can be found here.

Yojiro Noda | Comment

"The strengths that humans get used to is something amazing. Both the good and bad. For our own reasons, we seem to love and treasure having the breakfast we are so used to, the voice of someone saying 'I'm home,' the route we take back going home. The trick to living a fun life in this world might not be being overambitious, but the ability to notice those little joyful moments. Another thing is the existence of our selves with whom we spend every day with. Before we know it, we realise we didn't actually know what that meant, so we take notice and live our lives knowing it. The me that I don't even know might still be hidden away. That's what I wrote this song about."

Yojiro Noda Of RADWIMPS' New Song 'Nekojarashi' Gets Used in Japanese Commercial

Yojiro Noda, the lead singer and songwriter of Japanese rock band RADWIMPS, has written a new song entitled Nekojarashi for a television commercial in Japan.

The commercial in question is for Kirin's "Gogo no Kocha" (Afternoon Tea) brand of drinks, which is promoting a new theme beginning this month: "Happy Tea, Afternoon Tea." Japanese actress Kyoko Fukada is the face of the brand's new commercial, which promotes how there is happiness to be found in those casual moments in our everyday lives even if we do not notice them.

The first in the series of new commercials for Kirin Gogo no Kocha shows how there are many moments of happiness felt when spending time with loved ones, like friends and family, during an ordinary day. Yojiro Noda's new song, which he wrote for the commercial, too is themed on happiness, with its lyrics and gentle melody which is a perfect fit for the commercial. Check it out below.

Yojiro Noda said: "The strengths that humans get used to is something amazing. Both the good and bad. For our own reasons, we seem to love and treasure having the breakfast we are so used to, the voice of someone saying 'I'm home,' the route we take back going home. The trick to living a fun life in this world might not be being overambitious, but the ability to notice those little joyful moments. Another thing is the existence of our selves with whom we spend every day with. Before we know it, we realise we didn't actually know what that meant, so we take notice and live our lives knowing it. The me that I don't even know might still be hidden away. That's what I wrote this song about."

He concludes: "I'm also currently doing band sessions and writing stuff together with the other RADWIMPS members. I hope you look forward to that too."

Information

Nekojarashi

Lyrics/Composer/Arranger: Yojiro Noda

RADWIMPS Official Website: http://radwimps.jp/

Kirin Gogo no Kocha (Straight Tea/Milk Tea/Lemon Tea) New TV Commercial

"Kitto Shiawase wa, Sawareru Kurai, Soba ni Aru, Shiawase no Kocha" Chapter

Broadcast Date: March 17, 2020

Starring: Kyoko Fukada

Time: 30 Seconds

Broadcasting: Japan

Brand Website: https://www.kirin.co.jp/products/softdrink/gogo/

"Kirin Gogo no Kocha The Meisters" New TV Commercial

"The Meisters Kyoko Fukada Milk Tea Renewal & New Orange Tea" Chapter

Broadcast Date: March 17, 2020

Starring: Kyoko Fukada

Time: 15 Seconds

Broadcasting: Japan

Brand Website: https://www.kirin.co.jp/products/softdrink/gogo/mmt/

Kenkou Taima CBD Oil Commercial Stars Sumo Legend Kisenosato Yutaka

Meiji Shokuhin owns a brand of CBD oil known as Kenkou Taima which takes the classic CBD oil popular in Europe and America and adds a "Japanese quality" to it. Since January 2019, retired Japanese sumo wrestler Kisenosato Yutakaーwho became the 72nd yokozuna which is the highest ranked in sumoーhas been the face of the brand's promotional material.

CBD, or cannabidiol, is an active ingredient in cannabis that is extracted to make CBD oil. CBD oil is used for a variety of reasons, such as lowering stress or increasing sleep levels. Japanese culture has a close connection to hemp. From ancient times to today, hemp has been an indispensable plant used for shimenawa ropes at temples to cordon off sacred areas, as well as used in Shinto rituals. In respect of this cultural history, Meiji Shokuhin does not call their oil "CBD oil," but "Kenkou Taima Yu" instead which translates to "healthy cannabidiol oil."

Below is the latest trailer for the oil starring retired Japanese sumo wrestler Kisenosato Yutaka.

Kenkou Taima Yu is a safe and high-quality natural product made in Japan that is combined with hemp seed oil. It contains zero tetrahydrocannabinol, or THC, which is a psychoactive compound found in marijuana. Some CBD oils that are sold are imprecise when it comes to the ingredients used in them, but Kenkou Taima Yu is a completely pure product that adheres to Japanese standards and consistency and contains no additives. It is also officially CBD-certified by the The National Association for Medical Plants.

Kenkou Taima Yu is easy to enjoy: 30 drops can be used in a day, and the trick is to close your eyes while you taste it. It's also popular as it has no scent. If you're new to CBD oil, or are looking for something new to try, then why not check out Kenkou Taima Yu?

Kisenosato Yutaka said: "The world of Japan's national sport sumo is strict, and I've had my own battles with it. But it's important to find some time to relax. CBD oil is said to increase sleep quality, so I enjoy using it too. I recommend everyone to feel safe and use Meiji Kenkou Taima Yu." 

Information

Meiji Kenkou Taima Yu

Price: ¥9,800 (Before Tax)

Kounoudo Meiji Kenkou Taima Yu (High Concentration)

Price: ¥24,900 (Before Tax)

Online Store: https://kenkoutaima.jp/lp/

Yoshiki Covers 'Twinkle Twinkle Little Star' in New Wonda Coffee Commercial

Asahi Soft Drinks released a new television commercial in Japan on Tuesday for its Wonda X-BITTER black coffee drink which features Japanese singer-songwriter and musician Yoshiki.

The commercial is centred around making a fresh start, which is where Yoshiki's own arrangement of Twinkle Twinkle Little Star comes into play. We see him abducted in a UFO in comical style and then perform his own transcendent cover of Twinkle Twinkle Little Star in a forest.

As he sits in the evening forest, Yoshiki takes a sip of Wonda X-BITTER, after which a blue light shines down on him, signifying the turning of a new leaf. A boy looks at him in wonder as he begins to perform the song, and then agape as Yoshiki is beamed up by the UFO.


Yoshiki expressed his desire to add his own arrangement to the song on the day the video was shot and wrote the music score there and then. He went to practice the song alone in the studio after writing it, and in almost no time at all, returned for the main shoot. The staff couldn't hide their astonishment at Yoshiki's musical talent.

YOSHIKI Interview

Q: Please tell us which scene most left an impression on you, or a particular scene that you want people to look out for.
Yoshiki: Definitely the last scene when I fly up into the sky. I found that scene really amusing where I'm taken by the UFO together with the piano. The piano playing starts off super simple, but the performance quickly escalates into something complex. Be sure to check that out.

Q: Did you have to do any prep for this commercial shoot?
Yoshiki: I researched "Twinkle Twinkle Little Star." I wondered, how can I make this song that everyone knows interesting? I also studied Mozart's arrangement.

Q: What's a time when you have to concentrate during your everyday life?
Yoshiki: It's got to be when I'm writing music. It's the kind of work where you make something from nothing, so you need some serious concentration skills. When I'm composing, I mostly don't use any instruments. I work by writing music notes down on a blank sheet, so there are times when I go to concentrate for an hour, or two hours, and before I know it half the day has already gone."

Information

Commercial

Title: Wonda X-BITTER Black "Igai na Ensou" (15 Seconds)

Released: March 10, 2020 on Japanese TV



Product

Wonda X-BITTER Black (245ml Can)
Contents: Coffee
Released: March 10, 2020

Price: ¥115 (Before Tax)

Asahi Soft Drinks Official Website: https://www.asahiinryo.co.jp/

One Piece's Luffy, Ace and Whitebeard Appear in Anime's Final Commercial Collaboration With Nissin Cup Noodles

Instant noodle brand Nissin Foods released their final animated commercial in collaboration with the One Piece anime series on February 7. The commercial is part of the company's "HUNGRY DAYS" series of ads.

The commercial comes as the sequel to their first collaboration with the anime series which featured the character Zoro back in May. The video gained huge attention across social media with a combined view count of over 22 million views across Twitter, Facebook and YouTube, making it Nissin's most watched online video. Together with the trailer announcing the start of the series and the second collaboration, the series as a whole has amassed over 44 million views across their social media platforms.

In the final video, which translates to "Cavalry Battle," we see a shift in one from all the commercials up to now. It portrays the original story's Battle of Marineford as a massive, heated cavalry battle as seen in the series' sports episodes.

Keep an eye out for a number of different characters, such as Luffy, Ace, Whitebeard, Blackbeard, and more. The characters are voiced by the original cast, and there is also narration by popular Japanese voice actress Megumi Hayashibara who voices Rebecca in the One Piece anime. The character design is by Eisaku Kubonouchi, and the music used to portray the hot-blooded battle is Maximum the Hormone's song Hungry Pride.

See the epic conclusion to this series below.

Information

HUNGRY DAYS One Piece Cavalry Battle (Japanese Title: ワンピース頂上騎馬戦篇)

Released: February 7, 2020 (Airing in Japan until May 16, 2020)

Nissin Brand Website: https://www.cupnoodle.jp/

Having recently opened on YouTube on November 15, THE FIRST TAKE just dropped their 10th video which features anisong singer LiSA once again. LiSA's previous session saw her perform Gurenge which was viewed over 3 million times in just the first week. The view count is currently at 7.5 million and still on the rise. In response to the video, comments such as "It gave me goosebumps" and "I got a bit emotional" were all over social media. LiSA will be returning to the show again to perform her emotional song "unlasting" which was released on November 12. 

LiSA – unlasting / THE FIRST TAKE

THE FIRST TAKE is a new channel where each episode sees a famous artist perform one of their hit songs all in one take. In doing so, the channel aims to deliver a more authentic and organic perspective of the featured artist and their song, opening a whole new level of excitement to fans. The hype of being able to thoroughly enjoy the raw talent of your favourite artists in a high-quality 4K video is unimaginable. The channel will continue to feature a range of artists and add new content. It is on the way to becoming a go-to music channel for discovering your favourite artists. If you're a fan of Japanese music, make sure to subscribe to the channel to catch your favourite artists.

The plain white room allows the audience to fully focus on LiSA's passionate singing, her expressions and flawless vocal control. Her new performance is sure to give you exciting chills.

LiSA Announces Live DVD & Blu-ray Featuring First Performance Of Demon Slayer OP Theme 'Gurenge'

It has been announced that LiSA's performance at Yokohama Arena on April 30, 2019 will be released on DVD and Blu-ray on March 4, 2020. The show was the second day of a two-night concert entitled "LiVE is Smile Always~364+JOKER~" held at the venue on April 29 and 30.

26,000 fans attended the two sold out concerts across the two days. The show featured LiSA's first-ever live performance of Gurenge which is the opening theme for the TV anime series Demon Slayer: Kimetsu no Yaiba. LiSA is also set to perform the song as the 70th Kōhaku Uta Gassen, an annual New Year's Eve television special produced by NHK.

Each edition of the Blu-ray and DVD will be released with their own respective first press bonuses. Limited Pressing Editions are coupled with merchandise as well as a CD featuring the audio of the concert. Details on the merchandise it includes are yet to be announced.

Information

LiSA Blu-ray & DVD "LiVE is Smile Always~364+JOKER~ at YOKOHAMA ARENA"

Release Date: March 4, 2020

■Limited Pressing Edition (Blu-ray+Merchandise+CD): ¥12,000 (Before Tax) [VVXL-60~62]

■First Press Limited Edition (Blu-ray): ¥8,000 (Before Tax) [VVXL-63]

■First Press Limited Edition (DVD): ¥8,000 (Before Tax) [VVBL-134~135]

*Merchandise and tracklist TBA

LiSA Official Website: http://www.lxixsxa.com/

LiSA has announced that she is set to embark on a nationwide arena tour in Japan next year.

There is never a breather when it comes to LiSA's successful musical activities, with her new song unlasting being used as the ending theme for the ongoing anime series Sword Art Online: Alicization – War of Underworld, which made it to No. 3 on Oricon's Daily Single charts for December 10.

The singer's new tour will be her biggest to date, with ten concerts planned across five locations throughout Japan, including the famous MetLife Dome which has a capacity of nearly 40,000. She will perform for an estimated 115,000 fans over the duration of the tour. Pre-sale tickets will go live via LiSA's fan club "LiSA Love" on December 11, 2019 at 22:00 (JST).

LiSA said: "I'll be heading on an arena tour in 2020, which includes MetLife Dome. It's the start of my 10th year. Let's go and have the best time ever next year once again with our favourite thing: music!"

unlasting topped digital music charts in Japan and overseas, including the J-pop category on iTunes in countries around Asia including Malaysia, the Philippines, Hong Kong, Taiwan, Macao, and elsewhere. The song reached No. 1 on the the KKBOX's J-pop daily charts in Taiwan (October 23-November 3) as well as its weekly charts (October 25-31). It also made it to No. 1 on the QQ Music J-Pop weekly charts (October 24-30).

Information

LiSA 2020 Arena Tour

2020/6/20 @ Osaka-jo Hall

2020/6/21 @ Osaka-jo Hall

2020/6/27 @ Pia Arena MM (Yokohama)

2020/6/28 @ Pia Arena MM (Yokohama)

2020/8/15 @ Aichi Prefectural Gymnasium

2020/8/16 @ Aichi Prefectural Gymnasium

2020/9/5 @ MetLife Dome (Seibu Dome)

2020/9/6 @ MetLife Dome (Seibu Dome)

2020/10/3 @ Xebio Arena Sendai

2020/10/4 @ Xebio Arena Sendai

*Pre-sale tickets available via LiSA's official fan club "LiSA Love" on December 11, 2019 from 22:00 (JST)

LiSA Love Fan Club: https://k.lxixsxa.com/

LiSA Official Website:http://www.lxixsxa.com/

Sword Art Online: Alicization – War of Underworld

Initial Broadcast: October 12, 2019

Official Website: https://sao-alicization.net/

THE FIRST TAKE is a new channel to YouTube that launched on November 15 where each episode sees a famous artist perform one of their hit songs all in one take. In doing so, the channel aims to deliver a more authentic and organic perspective of the featured artist and their song, opening a whole new level of excitement to fans. The hype of being able to thoroughly enjoy the raw talent of your favourite artists in a high-quality 4K video is unimaginable.

LiSA 'Gurenge'/ THE FIRST TAKE Premium Video (Available from December 6, 2019 from 22:00)

The fifth artist to feature on the channel will be LiSA, who is most widely known not only for her sensational anisongs but has also appeared at multiple rock festivals and will have her first appearance on the NHK TV show Red and White Song Battle (NHK Kōhaku Uta Gassen) to bring in the New Year. She also released her first piano cover of Gurenge, which is the opening theme song for the popular anime Demon Slayer: Kimetsu no Yaiba.

Although nervous at first, she completely transformed the moment she stepped in front of the mic. Her characteristic voice pierced through the air as she gave a classic jaw-dropping performance. The video will premiere on YouTube at 10pm today (December 6) and you don't want to miss it.

A Statement from LiSA :

"This is the first time I've ever performed Gurenge in one take with a piano accompaniment. There's a special groove and flow and a beautiful balance of interdependence between my voice and the piano. The breathing regulation, the finishing touches and  feelings in the song are really beautiful in this song because it is limited to a piano and vocals arrangement. The beauty of THE FIRST TAKE is its authenticity. You will never hear the same thing twice. It's raw and pure like a live performance. I'm so thrilled to have been given the chance to deliver something so precious to the audience. Please enjoy my song as much as you like. "

One Piece's Vivi Appears in Anime's Third Commercial Collaboration With Nissin Cup Noodles

Instant noodle brand Nissin Foods just dropped the third animated commercial in collaboration with the One Piece anime series on December 6. The commercial is part of the company's "HUNGRY DAYS" series of ads.

The commercial comes as the sequel to their first collaboration with the anime series which featured the character Zoro back in May. The video gained huge attention across social media with a combined view count of over 22 million views across Twitter, Facebook and YouTube, making it Nissin's most watched online video. Together with the trailer announcing the start of the series and the second collaboration, the series as a whole has amassed over 35 million views.

The new commercial sees Vivi taking the spotlight. Like the previous commercials, it re-imagines the characters as ordinary high school students. This edition sees Vivi announcing to the rest of the characters that she is transferring schools, and we see just how much she cherishes them as friends.

The video features over 50 characters in various scenes.

The video even features actual voice actors from the anime series reprising their roles for the commercial, including Misa Watanabe who voices Vivi, Mayumi Tanaka (Luffy), Akemi Okamura (Nami), Masako Nozawa (Doctor Kureha), and others. The character designs were designed by Eisaku Kubonouchi and the music is by BUMP OF CHICKEN.

We look forward to seeing who will play the main role of the next commercial. Stay tuned for the next edition.

LiSA Dominates International Music Charts with SAO Ending and Releases New Music Video

Anisong artist LiSA's latest release unlasting has been the current ending theme for Sword Art Online Alicization War of Underworld since October 21. The song blew up the real-time and daily charts of several streaming services within moments of its simultaneous international and Japan release. The song became an instant number one hit across Asia on the iTunes J-Pop charts in Malaysia, the Philippines, Hong Kong, Taiwan and Macau. The song dominated several large international record charts such as Taiwan's KKBOX charts, where it remained at number one on the J-Pop daily charts for new releases from October 23 to November 3, and the new release weekly charts from October 25 to October 31. It also remained at number one on QQ Music's weekly J-Pop chart from October 24 to 30. LiSA's powerful voice resonates across Japan and is even capable of dominating international song charts.

unlasting: MUSiC CLiP

LiSA dropped the official music clip for unlasting on YouTube to whet our appetites in time for the release of the song on December 11, which will be her 16th single. The music clip is very different to LiSA's usual style. It tells the heart-rending story of a breakup between a man and woman in the style of a short dramatic film. 

A DVD containing the music clip will be included in the First Press Limited Edition version of the single.

Information

LiSA's 16th Single CD Release: unlasting

Release Date: December 11, 2019

First Press Limited Edition (CD+DVD): ¥1,600 (Before Tax) [VVCL 1580~1]

Regular Edition (CD-Only): ¥1,200 (Before Tax) [VVCL 1582]

Limited Pressing Edition (CD+DVD): ¥1,600 (Before Tax) [VVCL 1583~4]

Digital Download/Stream: https://LiSA.lnk.to/a3rAw

  ☆Bonus Item: LiSA Postcard

・Each music store chain stocks only 1 design

・Limited in stock so available while supplies last

・There are no other store bonuses other than this one available at the shops and online stores listed at the link below

・1 postcard per CD purchase

・Select branches not participating – please enquire in-store for more details

Participating Shops: https://www.lxixsxa.com/shoplist/191211/

 

LiSA Official Website: http://www.lxixsxa.com/

Sword Art Online: Alicization – War of Underworld

Initial Broadcast: October 12, 2019.

Available on TOKYO MX, Tochigi TV, Gunma TV, BS11 and other services every Saturday from 12am.

Currently available for streaming on Abema TV

Official Website: https://sao-alicization.net/

Sho Sakurai Relaxes With a Cup Of Morinaga Milk Cocoa in New Commercial

Sho Sakurai will appear in a new television promo ad on November 21 for Morinaga & Company's "Morinaga Milk Cocoa" beverage which celebrates its 100th anniversary this year.

The commercial sees Sakurai challenging himself to pretty rigorous ways of relaxing, like yoga and bouldering, before he pours himself a nice cup of of Morinaga Milk Cocoa. A behind-the-scenes video is set to appear on the product's official website on November 18 where Sakurai discusses the making of the commercial.

Post-Shoot Interview

Q: Please tell us your thoughts on how the commercial went.

A: I ended up doing some pretty intense moves in it, like yoga and bouldering, so I think it turned out to be a pretty funny commercial.

Q: Tell us which part in particular to look out for.

A: Things like the yoga moves I couldn't do too well, or the hardcore bouldering exercises. The commercial makes free use of the latest technology, so I hope people catch on to that.

Q: In the commercial, you showcase bizarre ways to relax. Tell us of a way you like to relax that's different to other people.

A: When I take a bath at home, I sink myself down into the water this far <laughs> [places his hand to the side of his face and gestures how far]. Everything from my ears to my hair are dunked in. It's not something I want people to see <laughs>.

Q: How long have you been doing that for?

A: You want to know what started it, right? I think I've been doing it about 10 years now. I think the first time was probably when I had a bunch of product in my hair for work and I wanted to rinse my hair completely before showering. I think that's when it started. Then after that it just unexpectedly became a thing. Can you say it's like when you're still in the waters [in the womb]? <laughs>. So I ended up just loving relaxing like that. But just so you know, I don't do it in places like hot springs! Never in public places! Only at home! I do it alone in my own bath.

Information

Milk Cocoa Yarisugi (15 Sec. Commercial)

Initial Broadcast: November 21, 2019
Region: Japan

*The commercial w ill also be available to watch on the Morinaga Milk Cocoa official website on November 18 at 10:00 (JST)

Morinaga Milk Cocoa

Available: Japan

Price: ¥520 (Before Tax)