18th Century Paris to be Brought to Life at 'Innocent Rouge' Manga Musical Showing in Paris and Tokyo
A new musical based on the popular Weekly Young Jump/ Grand Jump manga series Innocent Rouge will be performed at HULIC HALL Tokyo from 29th November ー 10th December and will arrive in Paris, France in February 2020. The script was written by Kensuke Yokouchi and directed by Amon Miyamoto.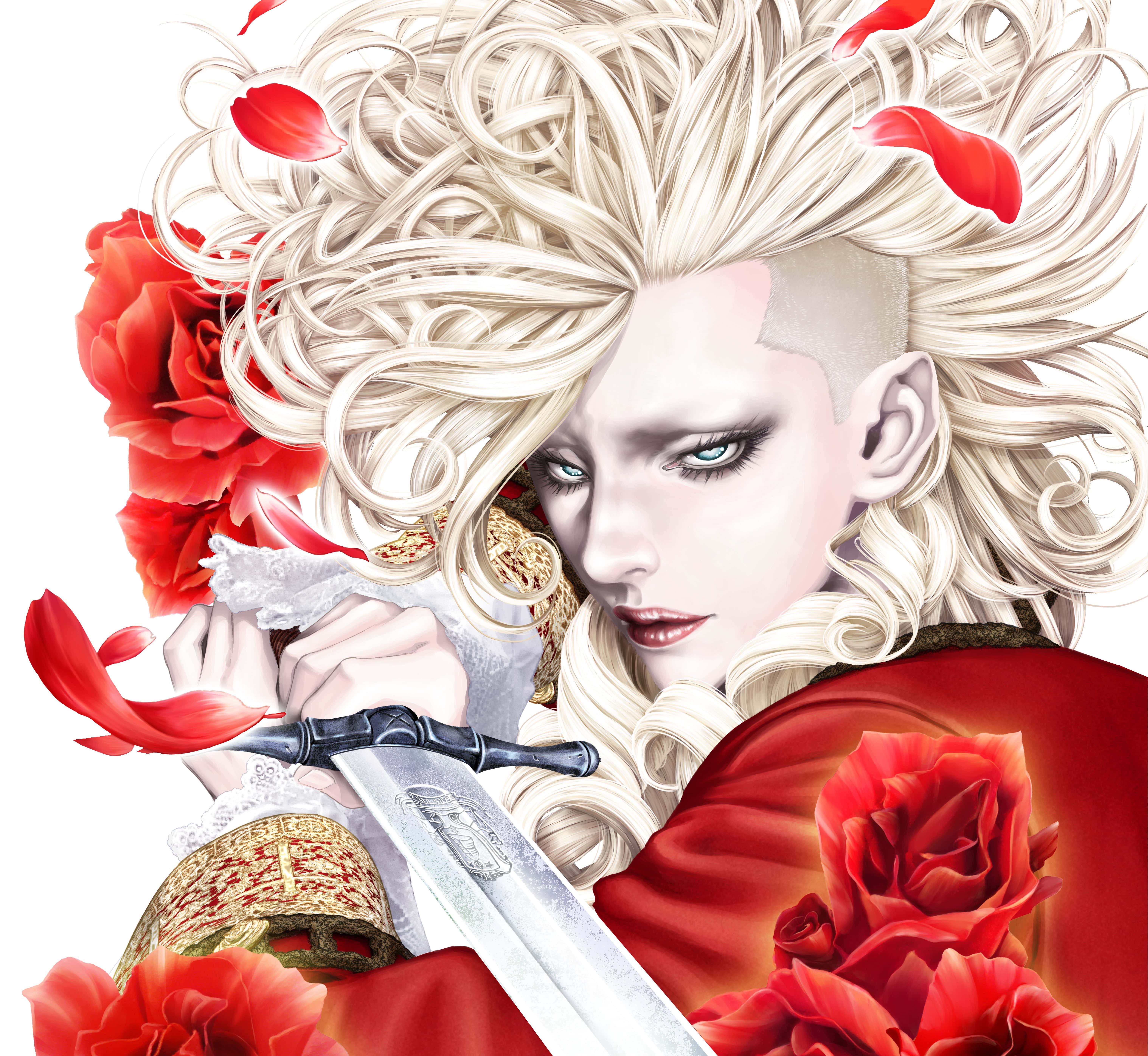 The title is the French word for "innocent" (which is also "innocent" in English but just pronounced differently). The manga featured in Weekly Young Jump's 9th 2013 issue and made a constant appearance until the 20th issue featured in 2015. Now, the sequel Innocent Rouge is currently being featured in Grand Jump. A total of 884,000 copies have been sold.   
The manga presents the story of Charles-Henri Sanson; the Royal Executioner of France during the reign of King Louis XVI in the 18th century, and his younger sister Marie-Joseph Sanson. The artistic presentation of execution and other extreme concepts is what made this manga gain popularity not just in Japan, but all over the world.
This is is the first time that Amon Miyamoto has ever produced a musical based on a manga. The first musical tickets will be released in late May by the musical project sponsors and there is a plan in place that allows members of Innocent's fanclub to get first dibs on the tickets. Further information on the cast of the musical, the Paris tour and much more will be announced when known on the official website. All we can do is wait in excitement!
Marie-Joseph Sanson © Shin-Ichi Sakamoto/Shueisha
Information
Innocent musicale
Dates: Fri 29/11 ー Tues 10/12/2019
Location: HULIC HALL Tokyo Yurakucho Marion 11th floor, 2-5-1, Yurakucho, Chiyoda, Tokyo
Ticket release: End of May 2019
Official website: http://jnapi.jp/innocent
RELATED ENTRIES
Collaborative Japanese/French-style restaurant produced by a Michelin chef was opened in the Paris airport

Japan and France marked their 160th anniversary of establishing diplomatic relations this year and the airport in Paris was renovated to become "Destination/Paris 21 districts." This airport will offer experiences related to shopping, gourmet and culture.


The airport is now planning to open more than one restaurant produced by a Michelin Star chef in each international terminal so that visitors can enjoy full-fledged French dishes. They announced that they will open the Japanese/French-styled restaurant, "Teppan" produced by the Michelin Star chef, Thierry Marx.


In 2016, the restaurant, "I Love Paris" produced by Guy Martin which was the first restaurant of the project, was selected as the No. 1 restaurant in "the world's best airport restaurants" and Martin has been working with the airport in Paris based on the keyword "Bistronomy." He also opened a restaurant named "The French Taste" in the 2nd terminal of Charles de Gaulle Airport. The restaurant was designed by Charles Zana, a French architect.


And in April 2018, one of the most famous French chefs, Thierry Marx opened a French/Japanese-styled restaurant named "Teppan" in terminal 1. I am sure that visitors of France will spend a wonderful time dining at this restaurant before going back to their home countries.


<Comments from Thierry Marx>

"France is known as a country that has lots of delicious foods. I think this is a wonderful project because many people can enjoy superb French dishes in their transit airport before leaving France. I would like to say thank you to the airport for offering me the chance to participate in this wonderful project."

Be sure to visit this restaurant when you visit France.

■Information

Charles de Gaulle Airport

Asakusa cookware store Kamaasa Shoten opens a branch in Paris

Kamaasa Shoten is a cookware shop located in Kappabashi, Tokyo. The establishment was launched in the year Meiji 41 (1908) and is devoted to producing the finest cooking equipment. This year, the business will be celebrating its 110th anniversary, opening its first overseas branch in Paris, France.

With the desire of spreading Japanese cooking equipment, the shop decided to open a branch in the one city where many famous chefs gather to create delicious food – Paris. Saint-Germain-des-Prés is one of the administrative districts of Paris. There are many cafes, curios, contemporary art galleries and much more dotted around the area that are often visited by writers, artists and philosophers.

It is here that the elegant Japanese cooking equipment of Kamaasa Shoten will be sold, aiming for customers to acknowledge this wonderful cooking equipment as culture and to firmly root into Paris.

If you are ever in Paris, please stop by to experience this elegant cooking equipment.

Kamaasa Shoten, Paris

(釜浅商店パリ店 KAMA-ASA)

Address:12 Rue Jacob, 75006 Paris, France

Open from: Monday 14th May 2018

Opening hours:Monday — Saturday(excluding Wednesdays) 9:30 — 12:00 and 13:00 — 18:00

Wednesdays: 13:00 — 18:00 (Closed: Sundays and national holidays)

Email address: contact@kama-asa.co.jp

Kamaasa Shoten, Tokyo

(釜浅商店 KAMA-ASA)

Address: 2-24-1, Matsugaya, Taito, Tokyo

Opening hours: 10:00 — 17:30

Open all year round(closed during the New Year's period)

URL:www.kama-asa.co.jp

Kyoto & Paris Celebrate 60-Year Friendship With Noh Fashion Show in Paris

This year marks the 60th anniversary of Paris and Kyoto's friendship covenant.

Kyoto first twinned with Paris as a sister city back in 1958. Since then, half a century has passed, and their exchanges have deepened greatly.

To celebrate this year's milestone, a delegation of Kyoto city will visit Paris in June, where both cities will hold a commemorative ceremony.

The event will host a fashion shown combining noh and fashion so that Kyoto and Japanese culture can be spread through Paris.

International designer Junko Koshino, who was selected as a person who has made outstanding cultural contributions in 2017, will produce the show.

Don't miss out on this special opportunity to see traditional Japanese noh theatre and fashion come together in an extraordinary show created by Junko Koshino.

◼︎Information

Noh×Fashion Show

Location: Paris

Date: Tuesday June 19, 2018

"Ippudo" will open new shops in Thailand and France

The popular Japanese ramen shop, "Ippudo" will open three new shops in Bangkok, Thailand.

The lively voices of the local staff and the smiles of the many customers told it all – the 8th shop in Bangkok, got off to a great start.

The three shops were opened in the following three mega shopping centers, Central Bangna, Mega Bangna and Emquotier. Each store will sell its own original menu items.

The shops that have dining tables will sell menu items that are not sold in shops in Japan such as "Aburi (burned) Garlic Salmon Sushi" and "Ishiyaki (stone roasted) Unagi (eel) Donburi." The shops are suitable to be used by families and groups.

Moreover, they opened a third shop in Paris France with the name, "IPPUDO République."

The shop is located in front of Jack Bonsergent which takes about 5 minutes on foot from Place de la République where Marianne Statue stands. The area is popular among young people.

This shop offers some unique menu items such as "Tori Shoyu" that uses healthy chickens produced in France and "Veggie" which uses the broth of vegetables including several mushrooms and fennel, "Nagomi" which uses a broth of chicken chintan (clear soup) and seafood sauce. This shop does not sell any menu items using pork bones.

Ippudo is continuing to introduce the limitless charms of ramen to peoples throughout the world.

Don't miss the limited menu items sold at each of their shops in each country.

◼︎Information

IPPUDO Bangkok Central Bangna

Address:585 BANGNA-TRAD ROAD, BANGNA, BANGKOK

Business hours:Monday to Friday 10:30〜22:00

     Saturday/Sunday10:00〜22:00 (L.O. – 30 minutes before closing time)

IPPUDO Bangkok Mega Bangna

Address:39 MOO 6 BANGNA-TRAD ROAD, BANGKAEW, BANGPLEE, BANGKOK

Business hours:10:00–22:00  (L.O. – 30 minutes before closing time)

IPPUDO Bangkok Emquotier

Address:695 SUKHUMWIT ROAD, KLONGTON, WATTANA, BANGKOK

Business hours:10:00–22:00  (L.O. – 30 minutes before of closing time)

URL:http://www.ippudo.co.th/en (English)

http://www.ippudo.co.th(Thailand)

IPPUDO République

Address:6 Place Jacques Bonsergent, Paris, 75010

Business hours: Monday to Friday: 12:00–16:00、18:00-24:00 (Friday – 24:30)

Saturday: 12:00-24:30

Sunday/holiday: 12:00-22:30 (no breaktime on Saturday and Sunday) ※L.O. – 30 minutes before the closing time of each shop.

URL:http://www.ippudo.fr/

Ippudo's website:http://www.ippudo.com

More than 150 thousand people visited the very popular ramen shop in Paris "HAKATA CHOTEN!" The shop won 1st place in the rating blog of Paris.

JFPM GLOBAL SARL opened the Hakata tonkotsu (pork bone broth) ramen shop "HAKATA CHOTEN" in France in May of 2015. There are two shops in Paris and the number of the visitors exceeded 150 thousand.

 "HAKATA CHOTEN" is a full-fledged tonkotsu ramen shop (first tonkotsu ramen shop in Paris) which offers Hakata ramen with tonkotsu soup boiled for more than 24 hours and thin noodles (1.3 times heavier than the noodles offered in Japan). The hardness of the noodles (normal, hard, hardest) and the flavor of the soup (light, normal, thick) can be chosen and the people in Paris are surprised with their sensitive service. A report concerning "HAKATA CHOTEN" has been uploaded on our MOSHI MOSHI NIPPON website so please take a look.

Detailed information:http://www.moshimoshi-nippon.jp/17055

They explain to their customers about ramen details such as the fact that noodle get softer with time, the system of "kaedama" (noodle refilling system) and how to eat ramen. The interior of the shop is created based on the image of a shrine gate and the ramen is offered in "Aritayaki (famous Japanese porcelain)" bowls so that customers can experience the traditional culture of Japan.

The shop is popular not only with Parisians but also with Chinese people visiting Paris, and about 250 people per day visit the first shop named, "HAKATA SHOP Opera Shop."

"Tonkotsu Ramen Special (comes with an egg)" 14 Euro (about 1,820 yen)

z

"Negi Goyaza" five pieces / 7 Euro (about 910 yen)

The shop was introduced by the local media and blogs by famous Japanese people residing in Pars. Their ramen and gyoza won the first place in the famous Japanese restaurant blog (https://cecj2.com/). They also received the following comment by the mayor of Paris, Anne in 2015, "I am glad that your shop was introduced in the magazine "A Nous Paris" and I think your shop is one of the best shops in Paris."

 "Mazesoba (mix noodle)" is also very popular. They developed this menu in July of 2017 because the shop did not have an air conditioner. They thought that they should sell something that is not hot during the summer season. There are two types; "Mazesoba" (12 Euro / 1,560 yen) and "Karamiso Mazesoba" (13 Euro / 1,690 yen). These menu items are very popular among French people. One of the customer said, "this dish is not too heavy compared to their hot ramen and the system where customers can use vinegar is really great."

They started a delivery service from the 5th of September 2017 which includes menu items such as ramen (soup and noodle are separated), gyoza (dumplings) and green soybeans. They put the broth and noodles inside a container which has passed a heat-duration test many times and the delivery system is known as a unique system among people in Paris.

 

They are introducing Japan's ramen culture to French people. Why don't you visit the shop when you visit Paris?

A detailed report about this shop can be found at the following site:http://www.moshimoshi-nippon.jp/17055

La Foret Harajuku's POP UP to open shop in Paris! A popular Harajuku crape will be sold too.

La Foret Harajuku started a new project called "Laforet HARAJUKU World Tour." As a second stage in this project, they will open a limited time-offer shop called "Laforet HARAJUKU POP UP SHOP in Paris" at the select shop in Paris "L'EXCEPTION" from the 23rd of September (Sat.) to 3rd of October (Tue.), this will be during the Paris Collection (spring and summer season) of 2018.

As the first stage in this project, a booth which represents the fashion and culture of La Foret Harajuku and the Harajuku area was opened inside "Who's Next / Premiere Classe," the largest national exhibition in Europe to which about 43,000 people from the fashion industry all around the world gathered from the 8th of September (Fri.) to the 11th (Mon.).

About 20 companies centering around the brand shops which represent the fashion and culture of La Foret Harajuku and the Harajuku area gathered at the POP UP SHOP (second stage of the project). They will sell products of the autumn and winter season in 2017 and exhibit unique art works based on the concept created by three students of "Bunka Fashion University (BFGU).

 

Moreover, "Princess Crepe" which sells "Harajuku styled crapes" in Paris and "CAFE CREPE" located inside the 1st floor of La Foret Harajuku will sell limited menu items as part of this campaign along with the opening of a POP UP SHOP at L'EXCEPTION.

Let's check out the fashion styles of Harajuku which gather much attention from around the world.

■Information

Laforet HARAJUKU POP UP SHOP in Paris

・Date: 2017,9,23 (Sat.) to 10,3 (Tue.)

・Venue: L'EXCEPTION POPU

(L'EXCEPTION 24, rue Berger 75001 Paris)

・Participating brands:

ALICE and the PIRATES、Angelic Pretty、BABY, THE STARS SHINE BRIGHT、BATTY GARAGE BY AYMMYS、Ciara、E hyphen world gallery BonBon、feast、FURFUR、gelato pique、H>FRACTAL、HARE、Honey Salon、Jane Marple、KEORA KEORA、NILE PERCH、WALL、X-girl、XLARGE®

http://www.laforet.ne.jp/paris/

Princess Crepe & CAFE CREPE

・Date: 2017,9,23 (Sat.) to 12,25 (Mon.)

・Venue: Princess Crepe (3 Rue des Ecouffes, 75004 Paris) CAFE CREPE

Japanese Cosmetic Brand "Makanai Cosmetics" Introduced in French Department Store "Printemps" in Paris

Japanese cosmetic brand Makanai Cosmetics, based in Kagurazaka in Tokyo, currently has its products for sale in the French department store Printemps located in Paris. The display was introduced to the store just last month on July 17th.

Makanai Cosmetics was established over 100 years ago by female workers in the gold leaf foundry. They worked in extremely hot and dry conditions and needed a way to protect their skin from their work environment, and so they made their own cosmetic brand. The brand went back and forth through trial and error to create the best product possible, and so the brand itself is packed with expert knowledge that has been handed down for over a hundred years.

Printemps is France's representative department store with a history spanning more than 150 years and one that has continued to be updated. Makanai Cosmetics is the next line to be introduced to the shop. They are serving up their selection in BEAUTYSTA inside the three floor shopping complex, a beauty space lined with the most gorgeous latest and best carefully selected products to evoke the fun that comes with beauty and shopping.

Makanai Cosmetics can be found on the first floor, which can be called the face of the store itself, ready to greet customers with cosmetics all the way from Japan.

Printemps is a designated historical site that consistently draws attention from all over the world. That means Makanai Cosmetics is sure to thrive being in such a prominent location.

Related Article:Seal Your Makeup With One Spray of "Majolica Majorca Wonder Fixer"♡

Related Article:Cosmetic Brand CANMAKE to Release New Line-up of Nail Polish Colors—2017 is Mermaid Shades!

Tonkotsu ramen restaurant "Hakata Choten" in France!

MOSHI MOSHI NIPPON's editorial department set out on a mission to investigate the fun at the overseas Japanese culture festival Japan Expo which was held in France from 5th 〜 13th July 2016. Results of this investigation have come through; this year was just as hot with enthusiasm as previous years. Over 200,000 visitors consisting of cosplayers dressing as their favourite characters, and fans who visited France to see their favourite Japanese artists, gathered together at the venue overflowing with excitement. Keep an eye out for the after report, which will be released later!

Now we get down to the main story of this report — food. Although France is home to 3 of the world's most fancy dishes, just as we thought, after a mere week of staying in a foreign country led the editing team longing for Japanese food… the hungry stomachs of the staff started to cry — Is there any way we can eat a delicious bowl of ramen!? And so, the team left the hotel which was located on the outskirts of Paris, and headed towards the city centre.

After a 10-minute walk from the Palais Garnier, we hit a goldmine ー we found an area lined with ramen restaurants, which at the time we arrived were all popular with customers and many of the queues continued to trail outside onto the street. After considering all the ramen restaurants, we managed to narrow down our choices to two places. However, because of our desire to eat a deep, thick and strong ramen, we finally chose to eat Tonkotsu ramen. After a 20 minute wait in the queue which trailed along the street outside the ramen restaurant of our choice; "Hakata Choten", we finally made it inside.

Looking around, 90% of those in the restaurant were foreigners, and everybody was using chopsticks to eat their Ramen or Gyoza. Turning our attention to the menu, we started to order. First of all, we need beer! Although we like France's classic 1664 beer, as we were sitting in a restaurant serving up Japanese cuisine, we naturally ordered Japanese beer. We raised our cold and refreshing beer glasses, made a toast and then checked out the ramen side menu.

The first dish to arrive was the Chashu-don (roasted pork over rice bowl). It has been a very long time since we had last tasted the wonderfully chewy texture of Japanese rice, which was so delicious that we were completely satisfied with just the rice! Of course, the wonderful taste of the Chashu pork, which seeped into the rice for additional flavour, was also delicious, but after eating such delicious Japanese rice after such a long time, it was certainly in the major league! Very tasty!

The next dish to arrive at our table was Gyoza. The Gyoza from France tends to include less garlic chives and cabbage but more meat than Japanese Gyoza. The Gyoza had a wonderful flavour and the meat was succulent and juicy! The menu included two varieties of Gyoza — spicy Gyoza and Gyoza with spring onion. Looking around the restaurant, it seemed that most people ordered the Gyoza with spring onion.

Finally, the long-awaited Tonkotsu Ramen Special arrived! The beautiful black surface on the ramen is the fried garlic topping. Firstly we tried the ramen soup, which was rich with flavour. The noodles were soft and were entangled beautifully with the soup in the bowl. The combination of the ramen with the soft boiled ramen egg and the Chashu made it a complete dish which was so delicious that it could not be outdone by authentic Japanese ramen! Without saying a single word, we all finished up our ramen in silence.

Through all our toils to overseas countries, the number of times we have tried ramen which tastes different to authentic Japanese ramen is uncountable, however, the ramen served at Hakata Choken is exceptional, as we Japanese found it delicious! We did find the noodles quite soft, however this is probably to cater for the preferences of the French customers. This part of Japan that we experienced in France is perfect to satisfy the taste of the French and the Japanese. The taste was truly fantastic!

 In the future, we will be releasing more reports like this about where we found a bit of Japan in a foreign country! If you have discovered a bit of Japan in your country, please let MOSHI MOSHI NIPPON know!

■Information

Hakata Choten

Address:53 Rue des Petits Champs 75001 Paris

Contact number:01 40 20 98 88

Homepage:http://www.hakata-choten.com/

WORLD ORDER Scheduled to Join "MOSHI MOSHI NIPPON FESTIVAL 2015"‼︎

Japanese techno-pop dance unit WORLD ORDER will join MOSHI MOSHI NIPPON FESTIVAL 2015 in SINGAPORE (Sep, 5 and 6) and MOSHI MOSHI NIPPON FESTIVAL 2015 in PARIS(Oct, 3 and 4).

WORLD ORDER is a seven-piece Tokyo-based dance performance group formed in 2009. They are known for their looks that resemble hardworking Japanese businessmen – or "salarymen" – and highly detailed choreography that goes perfectly well with their synth-driven dance tunes. It didn't take long for the world to take notice of the band's talent – with many eager fans in Asia, North America and Europe, WORLD ORDER finally announced these long-awaited concerts in Singapore and France!

"We are very excited to perform to our international fans!" says a member of WORLD ORDER, who have been receiving a lot of messages from excited fans in other countries. On top of their regular performance, the group will prepare a special performance that consists of six members for those two locations.

By touring around the world, the MOSHI MOSHI NIPPON Festival team aims to promote the latest in Japanese pop culture. The team will be on the road throughout the year and will regularly announce more J–pop related events. Be sure to keep your eyes peeled for more exciting news!

—————————————————————————————————–

MOSHI MOSHI NIPPON FESTIVAL 2015 in SINGAPORE

Date: Sept. 5 (Sat.) and 6 (Sun.), 2015

Location: Singapore

Venue:*SCAPE The Ground Theatre / *SCAPE Playspace

Ticket information:

Early Bird (Aug 6 to Aug 12): S$78/day

Normal (Aug 13 onwards): S$88/day

Admission to Exhibition Grounds and Day Stage Activities are free.

Artists:

Sept. 5: CAPSULE / Yasutaka Nakata (CAPSULE) / WORLD ORDER / TEMPURA KIDZ

Sept. 6: Nagi Yanagi / kz(livetune)feat. ANNA YANO / Hachioji P / TEMPURA KIDZ and more…

—————————————————————————————————–

「MOSHI MOSHI NIPPON FESTIVAL 2015 in PARIS」

Date: Oct. 3 (Sat.) and 4 (Sun.) 2015

Location: Paris, France

Venue: Le TRIANON

Oct. 3: CAPSULE / Yasutaka Nakata (CAPSULE) / BOOM BOOM SATELLITES

Oct. 4: WORLD ORDER / Charisma.com / TEMPURA KIDZ

—————————————————————————————————–

ABOUT MOSHI MOSHI FESTIVAL