Yukata IN LAFORET: Grab Your Summer Yukata at Laforet Harajuku's Event
Laforet Harajuku is holding a yukata event on its second floor CONTAINER area from June 25 to July 24 where you'll be able to pick from a wide range of different yukata designs.
This marks the 5th run of the event, and this year, it is being split into three separate periods. A total of 9 shops are participating including the popular kimono brand Roccoya Summer Shop which fuses the traditional with the modern as well as MICOPARADE which is managed by designer and Japanese clothing model Maria Kawahara.
The event's main visual was conceived by art director Tomoko Katayama, a designer at airlinesinc. and president of kimono teaching company Airport Lounge. There will be a photo spot as well as displays created by Katayama.
Period 1: June 25, 2019 – July 4, 2019
Roccoya Summer Shop
Roccoya is a brand popular for fusing together traditional and modern designs. The company is returning to Yukata IN LAFORET once again to sell a variety of new yukata, kimono and accessories. Pick anything from cute to contemporary to sophisticated couture. They also sell head accessories and customers can order specific sizes.
MICOPARADE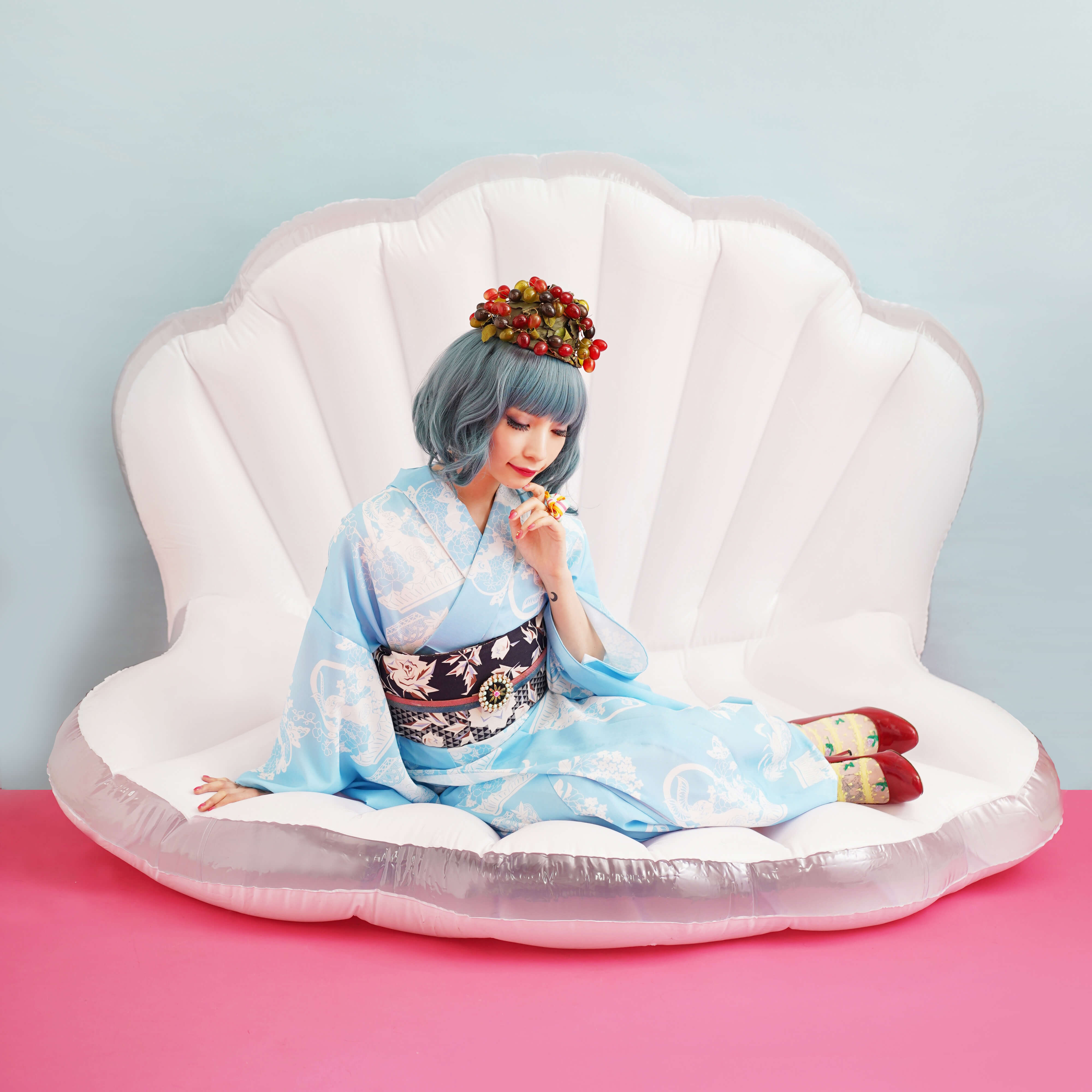 MICOPARADE is a kimono brand led by designer and Japanese clothing model Maria Kawahara which offers contemporary twists of traditional ideas. Expect kimono like you have never seen as modern fashion. This event will be MICOPARADE's first unveiling of their new products.
Period 2: July 5, 2019 – July 14, 2019
MIKI SAKURA & Sakura Maison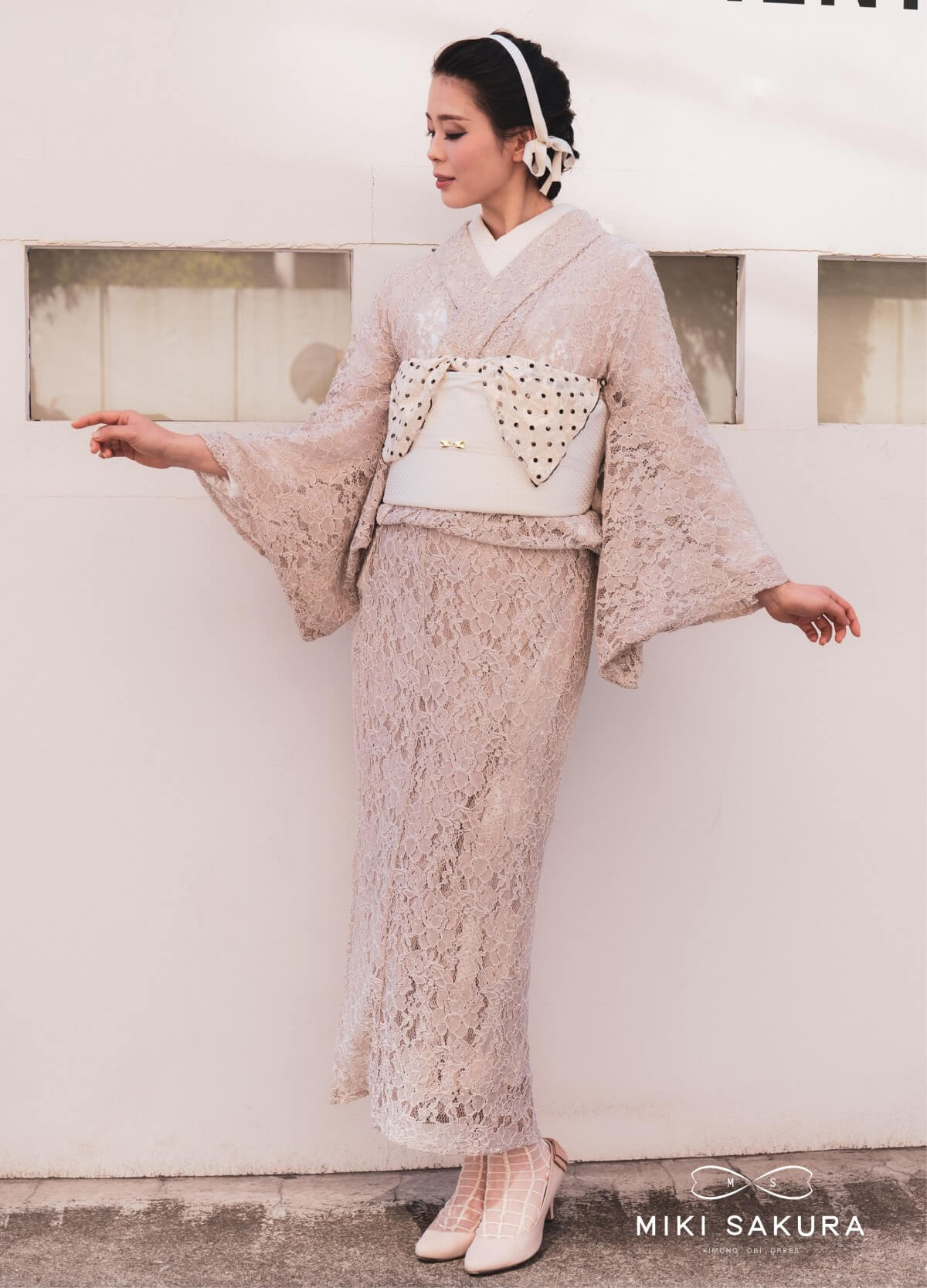 Sakura Maison focuses on "Japanese kawaii" kimono, accessories and obi sashes while MIKI SAKURA's concept, conceived by designers at Sakura Maison, is "dignified women wrapped in beautiful fragrances."
These two brands will come together to showcase an array of feminine yukata including yukata made from lase. They will also sell headdresses, ornate hairpins and other accessories. Expect to get your fill of kawaii♡
Asobiya Meets yuminique
Asobiya is a brand that adds a bit of fun to traditional Japanese motifs. They will collaborate with the "nostalgic and cinematic" brand yuminique for the very first time. Asobiya will have their popular paper crane series of items while yuminique will showcase their "SECRET" themed line-up this summer with an assortment of handmade head accessories with rose and lily of the valley designs. You're sure to find the right decorative accessories for your yukata look here♡
Period 3: July 15, 2019 – July 24, 2019
AYAKONAGAHASHI

Ayako Nagahashi's select shop is associated with many different kimono and yukata brands. The new yukata and accessory collection by KIIRO, which Nagahashi is the director of, and Furifu will be on show. New Yukata and obi sashes the likes of which the industry has never seen before from Nagahashi's private brand Fruttarossa will also make an appearance. There will also be plenty of other pieces like geta shoes and obi clips.
Shigemune Tamao
Unique and innovative kimono creator and artist Shigemune Tamao is opening her first ever store where she will sell original kimono, obi sashes, and a selection of items made in collaboration with guest brands that transcend traditional and contemporary clothing.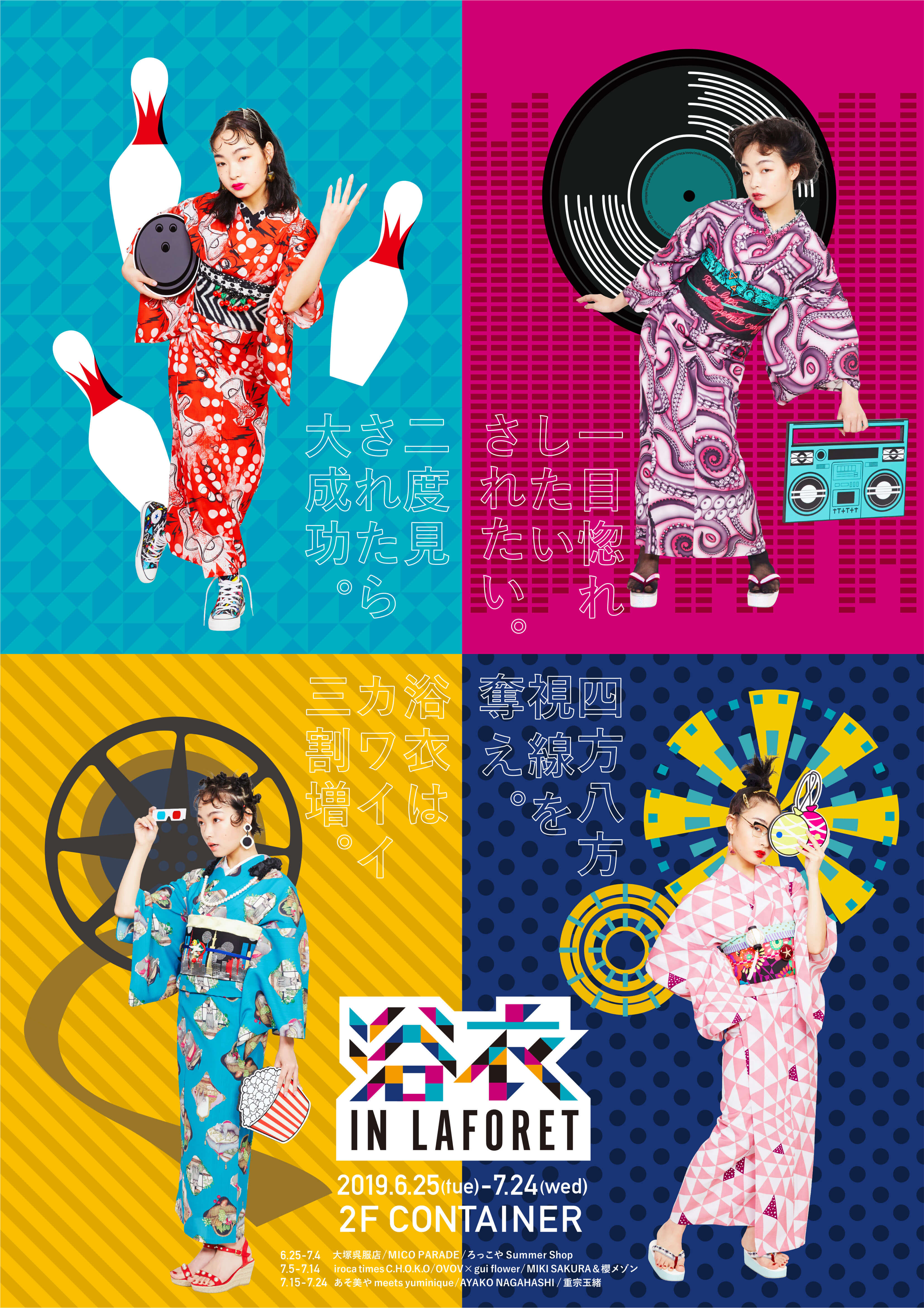 Find the yukata for you at this year's Yukata IN LAFORET.
RELATED ENTRIES
Laforet Harajuku Announces LAFORET GOLDEN WEEK

Golden Week is almost here in Japan, and so Laforet Harajuku is readying itself for its special LAFORET GOLDEN WEEK event which will run from April 24 to May 9.

Around 60 stores inside the Harajuku-based shopping centre are participating in this event where shoppers can get their hands on a new wardrobe full of outfits, a stock of items and accessories, and more. There is also a special item available at Charles Chaton on Floor 4F of Laforet that is made as part of a triple collaboration between the store, DJ and music producer Night Tempo, and Rie Kanou, the author of the manga series Slow Motion wo Mou Ichido. At FRAPBOIS on Floor 1.5F, there's a selection of t-shirts, shirts, one pieces and other must-grabs created in collaboration with Osamu Goods. And that's just a taste of the many exclusives to be sold and doesn't take into account all the other events that will take place at this year's LAFORET GOLDEN WEEK. Let's dive deeper.

The Little Cat Shop by MILKBOY | April 30 – May 9 | Floor 1F Entrance Space

The Little Cat Shop by MILKBOY is a cat-themed shop by three brands: MILK, MILKBOY, and LAND. It will incorporate hit motifs from the brands' past line-ups as well as introduce all-new trends. As well as clothes, there are accessories, sofvi toys, and other items, each woven with each of the brand's touch. There will also be a raffle to win exclusive sofvi toys made by notable sofvi artists like IZUMONSTER and Konatsuya. Plus, all customers who spend over ¥10,000 will get an original sticker.

Cat eyes dress ¥32,450 / CAT EYES SHIRTS ¥19,250 / CAT TOWER TEE ¥8,800 / MISCHIEF cat Frill TEE ¥13,200 / Ribbon CAT TEE ¥7,920 (Tax Included)

Kuttsuketemiyou Picture Book Pop-Up Shop | May 1 – May 16 | Floor 2F POP UP SHOP SPACE

Kuttsuketemiyou is a picture book by contemporary artist Ken Kagami and it's getting its first pop-up shop at Lofret Harajuku. The humorous book sees Kagami seeing what would happen if he tried attaching certain things to animals. It's a work of artistic nonsense enjoyed by children and adults alike, and fans of the quirky story can get their hands on a range of merchandise featuring the cute creatures. Kagami will also be doing signings.

Kuttsuketemiyou Book ¥1,650 / Mug ¥2,750 / Tote Bag ¥4,180 / T-Shirt ¥4,950 (Tax Included)

ABEMA 5th Anniversary Laforet Harajuku Campaign

In celebration of ABEMA's 5th anniversary, it is holding a limited-time campaign in collaboration with several popular Japanese TV shows such as Koi to Ookami ni wa Damasarenai and Black Cinerella. ABEMA is a Japanese video streaming website. During the campaign, customers who spend over ¥2,000 at select stores will receive a limited-edition Black Cinderella sticker and a ticket to an online event centred on Koi to Ookami ni wa Damasarenai. They can also enter a raffle to win signed merchandise from the shows if they show their receipt and have spend over ¥2,000.

Harajuku Shopping Week 2021 | April 28 – May 7

Shoppers who spend over ¥1,000 at select stores will receive a scratch card that may net them a ¥1,000 coupon.

UNDER GROUND SNAP Photoshoot | April 29 – May 8 @ 12:00-16:00

A photoshoot will take place down on Floor B1.5F. Those who sign up can have their photo taken professionally by Gothic and Lolita Market which will be featured in the early June 2021 edition of Laforet Harajuku's tabloid as well as on HARAJUKU POP WEB. Info on how to apply can be found on LAFORET GOLDEN WEEK's official website.

Laforet Harajuku Welcomes New Stores For Spring 2021

Starting this month, Laforet Harajuku is readying itself for Spring 2021 with the rollout of items by high-end brands and shops, all with an audience in mind who simply love culture regardless of their age or gender.

4.23 | New Store Opening
《Floor 3.5F》circle in circle

circle in circle welcomes a diverse selection of brands such as l'atelier du savon, CHILD WOMAN, and more. The new store's concept is to act as the perfect place for an appointment with your wardrobe. Every month, the store will collaborate with various different people, and line the shop floor with outfits that will have customers feeling like a kind in a candy store. For its initial opening, circle in circle is collaborating with photographer Kensuke Hosoya.

4.9 | New Store Opening

《Floor 1.5F》LIBERTY TOKYO

"Freedom" is the keyword at LIBERTY TOKYO, where customers are encouraged that it's great to get your hands on the things you want, and great to wear the things you want to wear. The shop stocks a range of apparel and items that combine accessories and fashion. They even sell stickers, merchandise, and more. This custom select shop offers made-to-order products, making each and every one unique and the only one in the world. It also collaborates with artists and other brands.

3.12 | New Store Opening

《Floor 5F》OSEWAYA TOKYO

OSEWAYA TOKYO is an accessory shop offering everything from basics to trends. Their motto is "bring your happiness" which is melded into their range, spanning the latest trends to must-have dailies. They have everything you hope a store specialising in accessories would have.

4.9~6.6 | New Store Opening

《Floor B0.5F》GLAZE KOHL x NUTTY VINTAGE

GLAZE KOHL x NUTTY VINTAGE is a limited-time collaboration shop between chic apparel brand GLAZE KOHL and NUTTY, a vintage shop that first opened in 1995. They line-up features new Spring 2021 items as well as the "GLAZE KOHL add VINTAGE" corner which features a selection of vintage items picked out by designers who themselves are vintage buyers. NUTTY VINTAGE is also offering a huge selection of the best authentic vintage items. Customers can enjoy some little limited-edition gifts when shopping there which are being given out to commemorate the shop's opening.

5.22~6.4 | New Store Opening

《Floor 4F》Mansion Mikura

Mansion Mikura's main store is located at Harajuku Cat Street. This limited-time rendition is a 'mansion' with four tenants – a collection of four second-hand shops including SAUCE which stocks miscellaneous items and second-hand clothes, top ranking vintage name STEP A HEAD, side car charlie which specialises in 'maniac items,' and the long-selling brand vintagesheets.

6.5~7.25 | New Store Opening

《Floor 4F》SAUCE

SAUCE is another vintage store located behind Cat Street. For its limited-time opening, it's selling hats in collaboration with Antage which previously sold out, as well as its own upcycled vintage clothing, as well as vintage clothes, rugs, and more from overseas.

5.22~5.30 | New Store Opening

《Floor 0.5F》vanilla(B0.5F)

vanilla will provide a diverse line-up of unique fashion as well as brands such as att production, room boy pony, phemesaccessories, and more.

5.31~6.6 | New Store Opening

《Floor 0.5F》Ochame Department

At Ochame Department, they believe simply being cute is being, and being the same as others is boring. Their fashion stock and handmade bits and bobs are imbued with the magic to make customers smile.

CLEAN KEEPERS Regular Member Uniforms

CLEAN KEEPERS is a cleaning project that takes place every Saturday at Laforet Harajuku in the hopes of creating a clean town and in turn clean hearts for all. Their uniform worn by regular members has changed into a blouson and one piece produced by ehka sopo on Floor B1F of Laforet. The blouson has a retro feel to it while the one piece has long sleeves and is inspired by 19th century British maids.

CLEAN KEEPERS

Running: Saturdays @ 10:30-12:30 (Booking Required/Cancellation if it rains)毎

Laforet Harajuku Welcomes High-End Brands and Tokyo's First Femtech Store For Spring 2021

Starting this month, Laforet Harajuku is readying itself for Spring 2021 with the rollout of items by high-end brands and shops, all with an audience in mind who simply love culture regardless of their age or gender. This spring will see the opening of Lois CRAYON, a brand that emphasises individuality and will be celebrating its 50th anniversary next year, as well as "circle in circle," a new spot that will serve as a gathering place for a variety of clothing brands like l'atelier du savon, CHILD WOMAN, and more.


Laforest will also welcome LOVE PIECE CLUB to Tokyo for the first time, a shop which opened as Japan's first centring on Femtech. It offers a variety of items to help support women's health through technology.

AIR will offer a diverse wardrobe of unisex items from popular street brands such as REVENGE STORM, STARWALK, THEATER8, and more. CHOA ONNI is exhibiting South Korean culture like wearing K-pop idol clothes to take photos, and ovgo B.A.K.E.R is serving up vegan food and gluten-free cookies.


Public toilets will display photos by photography unit Toki to Yamikaya and Alexander Julian.


March 6 | New Store Opening
《Floor 1F》Lois CRAYON




4.23| New Store Opening
《Floor 3.5F》circle in circle




March 26 | New Store Opening
《Floor B0.5F》LOVE PIECE CLUB




February 11 | New Store Opening

《Floor 3F》『    』AIR




February 25 | New Store Opening
《Floor B0.5F》ME'VE the store
 

March 12 | New Store Opening
《Floor B0.5F》




February 25 | New Store Opening
《Floor 5F》SpRay/Libby&Rose




February 25 | New Store Opening
《Floor B1F》CHOA ONNI




March 6 – April 4 | New Store Opening
《Floor 2F》ovgo B.A.K.E.R





《Floor B1F》Women's & Men's Gallery Toilets

  

 Toki with Alexander Julian

Alexander Julian
Yamikaya / FLOWER PUSHER

■Laforet Harajuku 2021 SS Promo Visual

Laforet Harajuku's Spring/Summer 2021 promo visual was created by Japanese art director Uenishi Yuri. Following the Autumn/Winter 2020 theme, Uenishi has conceived a new concept: 'CHARGE.' This theme focuses on the roots of plants that spread underground, with the yellow colour used in the visual reminiscent of electricity or lightning flashes.

Stylish Japanese Zipper Bag Brand Pake® Opens Pop-Up Shop in Laforet Harajuku

Laforet Harajuku is always first in line when it comes to the latest brand trends. This week, from December 1 to 7, Japanese zipper bag brand Pake® is running a pop-up shop at the Harajuku-based shopping centre.

Pake® launched its brand in October 2019 and became incredibly popular on Japanese social media for its simple yet stylish designs. The brand has gone on to collaborated with various artists like Yumi Matsutoya as well as cosmetic and fashion brands such as ADDICTION BEAUTY.

The Quantum Tone Dark Cyan | ¥400 (Tax Included)

The Filler Tone Olive Drab | ¥600 (Tax Included)


The zipper bags come in a variety of colours and sizes. They are made with a barrier film that cuts 80% UV which protects the items inside from sunlight. They are also waterproof, dust-proof, and odour-resistant. Making the product as strong and resistant as possible means the zipper bags are reusable, not only for storing at-home bits, but for camping, water sports, and more.


HUMANMADE®︎×Pake®︎ Set 1 | ¥2,500

UNDERCOVER×Pake®︎Set 2 ¥2,200

The pop-up shop will also sell two sets made in collaboration with fashion brand UNDERCOVER (pre-sales) and NIGO® brand HUMAN MADE®.

Get the best and most stylish zipper bags around with Pake®.

Information

Pake® Pop-Up Shop
Running: December 1, 2020 – December 7, 2020
Location: Laforet Harajuku
Address: 1-11-6 Jingumae, Shibuya, Tokyo
Laforet Harajuku Official Website: https://www.laforet.ne.jp/

Laforet Harajuku Celebrates Weekly Young Magazine's 40th Anniversary With Collaborative Fashion Items

15 shops at Laforet Harajuku are set to celebrate the 40th anniversary of Kodansha's Weekly Young Magazine from August 29 to September 13 by selling a range of merchandise from manga series serialised in the magazine.

Over 50 fashion items will be sold from a whole range of different series including, but not limited to, Ping-Pong Club, Initial D, Prison School, My Roomie Is a Dino, Ghost in the Shell, Zashiki Onna, Ciguatera, Kaiji, Flowers & Bees, Himizu, Be-Bop High School, and xxxHOLiC. The line-up ranges from t-shirts to one pieces and more.



Jouetie / 4F
Prison School Hoodie | ¥6,600 (Tax Included)
ⒸAkira Hiramoto /Kodansha


SILAS HARAJUKU / 3F
Ghost in the Shell T-Shirt | ¥6,600 (Tax Included)
ⓒMasamune Shirow / Kodansha

lilLilly TOKYO / B0.5F
Flowers & Bees Sweater | ¥18,480 (Tax Included)
ⒸMoyoco Anno / Cork

Angelic Pretty / B1.5F
xxxHOLiC One Piece | ¥51,480 (Tax Included)
ⓒCLAMP・ShigatsuTsuitachi CO.,LTD. / Kodansha


A special exhibition centred on Weekly Young Magazine will also be displayed up on the 6th floor of Laforet Harajuku at Laforet Museum from August 29 to September 6. Over 30 works from the magazine spanning the past 40 years will be showcased, with a whole line-up of illustrations drawn by over 60 manga artists for the exhibition. Exclusive merchandise will also be sold featuring visuals created by Japanese collage artist Kosuke Kawamura who has put together some special 40th anniversary artwork.

If you're in Tokyo this summer, don't miss out on 'Weekly Young Magazine 40th Anniversary in Laforet Harajuku.'

Information

Weekly Young Magazine 40th Anniversary in Laforet Harajuku
Running: August 29, 2020 – September 6, 2020
Location: Laforet Museum Harajuku
Address: Laforet Harajuku 6F, 1-11-6 Jingumae, Shibuya, Tokyo
Opening Hours: 11:00-20:00 (Last Entries 19:30)
Entry: Free

Exhibition Website: https://www.laforet.ne.jp/special/yanmaga/

Laforet Harajuku's Midsummer Takeaway Desserts Include Cinnamoroll Goodies

Eight shops inside Laforet Harajuku are participating in the shopping mall's midsummer takeout dessert event which is taking place from August 1 to 31. This includes the new milk dessert shop "MILK MILK MILK" which opened as the first branch in Japan on July 17 this year. Desserts and merchandise of Sanrio's popular character Cinnamoroll, who won this year's 2020 Sanrio Character Ranking, will also be sold.

café de paris | Floor B1F


Many Many Fruits Sandwich: Mango ¥626 / Green Grape ¥561 (Tax Included) *Takeout only

Fresh fruit is packed onto these adorable looking sweet sandwiches.

CAFE CREPE | Floor 1F


Honey Summer Orange: ¥730 (Tax Included) *Takeout only

Another cute summer dessert finished with swirls of fresh cream, fresh orange, and a round dollop of ginger ice cream.

MILK MILK MILK! | Floor 2F


Milk Bottle Smoothie: ¥880 (Tax Included) *Takeout and have-in

Served in a cute milk bottle, what better way to cool down than with a cool strawberry smoothie?

Cinnamoroll Milk Pudding: ¥1,078 (Tax Included) *Takeout and have-in


Cinnamoroll Sky Beaker Parfait: ¥1,048 (Tax Included) *Have-in only

There are two tasty Cinnamoroll desserts to choose from, including the milk pudding made with Hokkaido milk and a parfait with a gradient or jelly and chocolate mint ice cream, topped with mint, and served in a beaker.

© 2001,2020 SANRIO.,CO.LTD. APPROVAL NO.S610695

Information

Laforet Harajuku Summer Takeout Menu
Running: August 1, 2020 – August 31, 2020
Official Website: https://www.laforet.ne.jp/

Takashimaya Shinjuku has revealed a new line of African print yukata made using materials from West and Central Africa. The collection will be released on the second floor of Takashimaya Shinjuku from June 24 to 30.

Hitomi Suzuki (鈴木仁美) is working to preserve traditional West and South African dyeing techniques. Using materials sourced from these countries, she has created yukata, bags, fans, and other items to sell in Japan.


The print feature vivid colours and eye-catching patterns—the kind you want to wear around the house during the lockdown for summer, or for a remote drinking party.

Information

African Print Yukata

Men's/Women's: From ¥33,000 (Tax Included)
Bags: ¥12,100-¥22,000 (Tax Included)
Uchiwa Fans: From ¥7,700 (Tax Included)
*Prices subject to change

*Photos are for illustrative purposes only

Official Website: https://www.takashimaya.co.jp/

Walt Disney Japan has announced that pre-sales for its new and original Disney themed yukata will open via shopDisney in Japan from June 9, 2020. Designs range from popular picks such as the Mickey Mouse yukata from last year to new designs like Alice in Wonderland.

The Mickey Mouse yukata has a white base which combined traditional Japanese prints of hemp leaves and a checked pattern with plum blossoms and Mickey. Dressing up in this gives off grown-up yet cute vibes.

The new Alice in Wonderland yukata has a navy base and features prints from the popular Disney movie made into a Japanese style design. It also comes with an obi sash featuring characters from the film on it in a casual manner, so it blends in well and isn't too flashy. shopDisney will also sell a bag, fan and other items with this design too so you can coordinate a style with the yukata.

Several items for kids will also be sold, such as a cute Elsa-inspired yukata, a Toy Story 4 jinbei, a Bunny shoulder bag, and more.

A TSUM TSUM series of summertime yukata will also be sold from June 9, 2020 which will include Mickey & Friends designs.

©Disney
©Disney/Pixar

Colourful Yukata and Jinbei Collaboration Launches by Subikiawa and Felissimo

Felissimo has joined hands with popular Kyoto-based store Subikiawa to launch a new collaborative series of items. They are now available to purchase via Felissimo's official website.

Who are Subikiawa?

Subikiawa is a tableware store known to all in Kyoto that's open around three days a month. "Tabletop Circus" is the theme of their hand drawn tableware series which is mainly centred around glassware. Subikiawa first began their collaboration series with Felissimo back in 2016. Since then, they have teamed up to make yukata, jinbei, pyjamas, clothes, and moreーall with Subikiawa's cute illustrative designs.

The new yukata and jinbei they have developed for this summer features a colourful underwater theme with various fishes, pebbles, and water plants.


Kyoto Subikiawa Shokki to Tsukutta Suichu Dance Yukata – ¥5,500 (Before Tax)

Kyoto Subikiawa Shokki to Tsukutta Suichu Dance Yukata (Women's) – ¥7,300 (Before Tax)

The collection features yukata and jinbei made with designs so that parents and kids can dress up together. The clothes are made from 100% slub cotton yarn, giving them a nice feeling against the skin. The waist is also fitted with string so that even beginners to yukata can tie them easily.


Kyoto Subikiawa Shokki to Tsukutta Nail Seals (1 Set) – ¥1,400 (Before Tax)

Kyoto Subikiawa Shokki to Tsukutta Suichu Dance Bib Kit (1 Set) – ¥2,800 (Before Tax)

The new collection also includes nail seals to make your fingertips bright and beautiful, as well as an embroidery kit to make your own cute bibーthis is part of Felissimo's brand Couturier. The bib is soft and made using 100% Banshu-ori cotton fabric. Banshu-ori is a fabric from Hyogo Prefecture. The cotton is also dyed before being woven so the colour won't fade as quickly when washed.

J-Pop Group Perfume to Open Fashion Pop-Up Shop 'Perfume Closet' at Laforet Harajuku

Worldwide famous Japanese pop group Perfume are taking their fashion project "Perfume Closet" to Laforet Harajuku where it will run in a pop-up shop from February 20-26 this year.

Perfume Closet is a fashion project helmed by Perfume which aims to connect with fans through Perfume's music by making outfits. This is the fourth time Perfume Closet has opened, and will feature a line-up entitled "Perfume Closet 2020SS" which is part of what Perfume are calling "Phase 2," which started in January this year and centres on clothing. It follows on from "Phase 1" which featured a line-up of miscellaneous items.

SATIN COMBI TRENCH COAT – ¥49,500 (Tax Included) / FLOWER PLEATS DRESS – ¥44,000 (Tax Included)

SHEER COMBI KNIT ¥17,600 (Tax Included) / 2 WAY PLEATS SKIRT ¥35,200 (Tax Included)

RELAX WEAR (LADIES) – ¥16,500 (Tax Included) / PLEATS SLEEVE TEE (WHITE) – ¥9,900 (Tax Included) / SHEER COMBI RELAX PANTS – ¥22,000 (Tax Included)

The pop-up shop will stock a plethora of items made by the Perfume members, who worked on the designs, chose the materials, and crafted the silhouettes. It includes everything from coats to one pieces, blouses, bottoms, as well as unisex items men can wear too like pants, shirts, and more.

Fans of Perfume and fans of Japanese fashion aren't going to want to miss out on the new Perfume Closet, open for one week only starting next Thursday!

Information

Perfume Closet

Running: February 20, 2020 – February 26, 2020

Location: Laforet Harajuku (Floor 2F CONTAINER)

Laforet Harajuku Official Website: https://www.laforet.ne.jp/

Laforet Harajuku's 2020 Fukubukuro Lucky Bags Are Not to be Missed

Laforet Harajuku has finally dropped details on its 2020 fukubukuro. Fukubukuro is a New Year custom in Japan where stores make up grab bags full of random items for people to purchase at a discounted price. Around 50 stores in Laforet are set to participate, with pre-orders now running until December 31, 2019.

As always, the line-up this year is diverse, from the unique fukubukuro you can actually look inside to see what they have—which is a popular one every year—to the Laforet Gentei Fukubukuro which contains items exclusive to Laforet Harajuku, and more.

Those who pre-order a lucky bag will receive one of two things: either a coupon to get a random free item at one of the eateries at the GOOD MEAL MARKET on the second floor, or a ¥200 discount voucher to spend at Laforet Harajuku.

On New Year's Day and January 2, a taiko performance by Yushima Tenjin Shiraume Taiko will take place at the first floor entrance to drum in the New Year.

Around 70 stores in the shopping complex will also sell items at a special price between January 1 and 7 to celebrate 2020. Select stores will be handing out bag hooks in collaboration with the popular South Korean boy band SEVENTEEN.

The "Look and Choose" Fukubukuro

OLIVE des OLIVE (Floor 5F) – Set of up to 6 items priced at ¥7,700 (Tax Included) (Original Price: ¥25,000)

Cosme Kitchen (Floor 1.5F) – Set of 7 items priced at ¥5,500 (Tax Included) (Original Price: ¥14,000)

Laforet Harajuku Exclusives-Filled Fukubukuro

POU DOU DOU (Floor 4F) – Set of 7 items priced at ¥13,200 (Tax Included) (Original Price: ¥56,000)

la belle Etude (Floor B0.5F) – Set of 6 items priced at ¥11,000 (Tax Included) (Original Price: ¥70,000~¥80,000)

Other Fukubukuro

Ank Rouge (Floor 4F) – Set of 6 items priced at ¥16,500 (Tax Included) (Original Price: ¥50,000)

jouetie (Floor 4F) – Set of 5 items priced at ¥11,000 (Tax Included) (Original Price: ¥39,600)

This is just a small look at just some of the fukubukuro set to be sold, there are so many more to get your hands on. Start your 2020 year with some delicious discounts from Laforet Harajuku.

*Contents subject to change without notice

*Listed photos are select look only – more fukubukuro to be sold

PLAYFUL KIRBY: Laforet Harajuku's Newest Pop-Up Shop Offers Exclusives For Fans of Nintendo's Popular Character

Fans of Kirby who are in Japan for the holiday season will be delighted to hear that the Kirby-themed pop-up shop "PLAYFUL KIRBY" finally opened at Laforet Harajuku today and will run until Boxing Day.

When playing Super Smash Bros. there's no other character I'll pick but Kirby. If you love Kirby as much as I do, then you'll be waiting no time at all to head to PLAYFUL KIRBY like I did after hearing that they're selling a whole range of original and exclusive merchandise the likes of which Nintendo players have never seen before.

The store itself is located on the second floor of Laforet Harajuku in Harajuku, Tokyo. You'll spot it instantly with the Kirby-pink text wrapped around the walls of the entrance.

Kirby's pink colour fills the entire shop floor. Upon entering you'll spot all the different items on offer, including fashion items, as well as various photo spots featuring Kirby's cute face.

There's even a tiny Kirby door so that he can get into the shop! Be sure to find it if you visit.

The original version of this pop-up shop first appeared two years ago, and enjoyed visits not only from game fans, both kids and adults who had never heard of Kirby before, or who had heard of him but never played the games. The fashion line-up was a result of fan demand to enjoy Kirby in a variety of different ways. A visit to PLAYFUL KIRBY is like being inhaled into his Dream Land.

PLAYFUL KIRBY is centred on two collaborations. This includes a teaming-up with popular illustrator Shogo Sekine. When this pop-up shop was conceived, Shogo Sekine was at the top of the list for collaborations with the staff in charge. The staff agreed that mixing the worlds of Kirby and Sekine together would give rise to some seriously wonderful results. After much internal discussion and talks with Sekine, a whole line of merchandise was created.

The items feature Sekine's stylised typography, symbols, shapes and so on. Their subtle design means they can be used as both everyday items and nerdy fan items. They're stylish while retaining the cute aspects of Kirby.

The following items are the number one most recommended pieces of merchandise to pick up as chosen by the PLAYFUL KIRBY staff.

Tote Bags Ver. 2 PINK STRIPE – ¥2,800

These tote bags feature gradations of Kirby pinks. This design is also featured on a t-shirt you can pick up too. They're both made with high quality fabrics.

Sacoche Pouches (2 Designs) – ¥2,300 Each

The "Copy" written on the sacoche pouches refers to Kirby's ability to copy his opponents' abilities and appearance. This design is also included on a variety of other merchandise pieces like a smartphone case and more.

Blanket – ¥3,800

At first glance, this blanket just looks like a stylish blanket with a floral print, but if you look closely you'll spot Kirby blended in with the design. A perfect choice for the coming winter season.

Plush Toy – ¥2,300

Kirby had intended to put on his stylish t-shirt ready to go out, but he ended up looking just adorable.

The store's second collaboration is with Converse Stars, also showcasing an assortment of cute and fun items.

Cap – ¥5,800 / Long T-Shirt (Medium/Large) – ¥7,800 Each

Show off your love of Kirby with some simple but stylish unisex Kirby attire.

Hand Towel – ¥1,200

Another must-get item is this hand towel which keeps the roundness of Kirby's head. Use at home or take it out with you!

Stickers (3 Designs) – ¥500 Each

Get your hands on these Laforet Harajuku-exclusive stickers with designs so cute you'll want to collect them all!

I spoke with the person in charge of the pop-up shop about the future of Kirby outside of the video game, and they told me that they plan to have more pop-up shops like this and open the opportunity for people to enjoy Kirby in a range of different ways while playing his games. For someone like me, who likes Kirby more than anything, I can't wait to enjoy even more Kirby in the future.

PLAYFUL KIRBY is open until December 26, 2019, so if you're in Tokyo until then, make sure to pop on over to Laforet Harajuku.

▶︎Win Limited Edition Stickers

MOSHI MOSHI NIPPON is holding a competition on our official Instagram, Twitter and Weibo pages for a chance to win limited edition stickers from PLAYFUL KIRBY.

How to Apply: Follow us on social media and share/retweet our post about the competition for a chance to win 1 special sticker from PLAYFUL KIRBY. (Designs are chosen randomly.)

These are limited edition stickers exclusive to PLAYFUL KIRBY, so don't miss your chance to get one!

© Nintendo / HAL Laboratory, Inc.

Information

PLAYFUL KIRBY

Running: December 16, 2019 – December 26, 2019

Location: Laforet Harajuku's 2nd Floor CONTAINER (1-11-6 Jingumae, Shibuya, Tokyo)

Opening Hours: 11:00-21:00 (Until 19:00 on December 26, 2019)

PLAYFUL KIRBY Official Website: http://playfulkirby.jp

Laforet Harajuku Official Website: https://www.laforet.ne.jp/