For eight years now, Shiraito Highland Way, Karuizawa has been showing its gratitude to its summertime visitors with a special nighttime illumination display. This year, that time has come yet again. 
The illumination event will take place at Shiraito Falls (白糸の滝, Shiraito no Taki), which is a special area of conservation located in Joshin'etsu-kogen National Park. Abiding by the rules set by the Ministry of the Environment and after a careful study of the wildlife, ecosystem and natural surroundings, preparations have been made in order to hold a successful show without any negative environmental effects. This will be the first ever projection mapping event to be held in a national park in Japan amongst the nature.
The 2019 event will be filled with a rich variety of beautiful animation to highlight the beauty of Karuizawa's natural undertones and will also celebrate the new Reiwa era. The theme of the projection mapping will be "the birth of the earth and our prayers for the Reiwa period".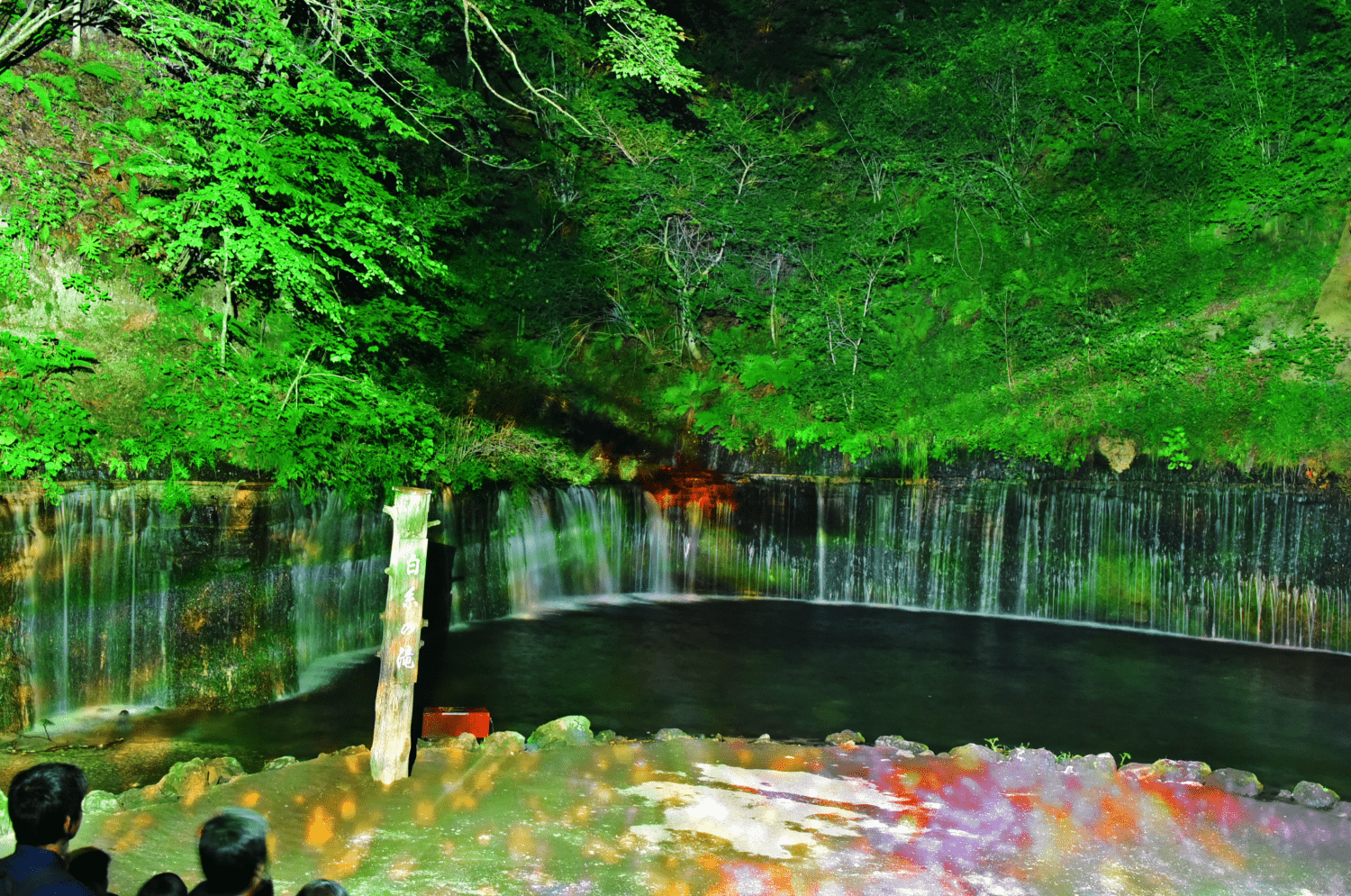 This has been recognised as one of Japan's Nightscape Heritage sites, so please come witness it for yourself.
Information
2019 Shiraito Falls Projection Mapping, Karuizawa
Running: Friday ー Sunday from July 26 ー August 25, 2019
※ Running every day from August 12 ー August 15 
Show Times: 19:00 ー 21:00
※ For safety reasons, the illumination will be prepared from 18:30
※ The projection mapping show will run 9 times on each day in 15 minute intervals starting from 19:00) 
※ In times of overcrowding, there will be an entry limit.
※ To confirm whether the event will be postponed due to bad weather, please check the website below. 
※ On August 13 and 14 only, the first 200 visitors will be presented with Karuizawa Chocolate Factory sweets 
Official Website: http://www.karuizawa-shw.com/