Lenny code fiction and Natsume Mito Selected to Sing the New Theme Song For the Popular TV Anime "Pazudorakurosu"
In January of next year, a new opening and ending theme song for "Pazudorakurosu", an anime broadcasted on BS Japan, has been chosen. For the opening, the stylish rock band Lenny code fiction's new song "Colors" has been selected. Japanese model/artist, Mito Natsume's new song "Puzzle" was selected for the ending theme. There are personal messages from both artists. Be the first to check it out here!
Lenny code fiction is a rock band consisting of four members with Vo&Gt Wataru Katagiri in the center. Their splendid appearance and catchy tunes grasp the hearts of listeners. Both of their debut singles, "Key-Bring It On, My Destiny-"released in August of 2016, and their second single, "Flower" released in November of the same year, were used for the opening theme of an anime show. Their music has drawn a great deal of attention in the media.
■Comment
"Hello, I am Wataru Katagiri, the "guitarist and vocalist" from Lenny code fiction. We are honored to have such a great opportunity to create a song for the opening theme of "Pazudorakurosu". It is also the opening theme following UVERworld, so we inherit this baton and it has become a song that we made carefully to make the anime world look even more exciting. This song includes my feelings of hoping to make all the farewells and obstacles we will be facing in the future lead to success. I hope everyone will enjoy both the song and the anime".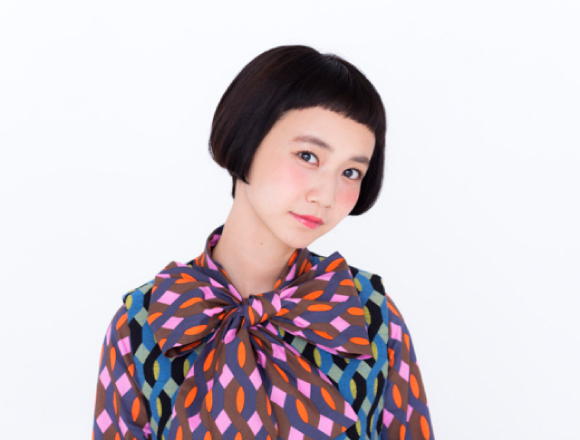 Natsume Mito became popular when she started her career as a model in 2010. She also debuted as an artist/singer with the help of Yasutaka Nakata (CAPSULE). Mito is expanding her range of activities as an artist with her trademark of having short bangs.
■Comment
"Hello, I am Natsume Mito. I will be taking part in the ending theme song for "Pazudorakurosu". The song was produced by Yasutaka Nakata, and it turned out to have an exciting pop flavor similar to the anime! The dancing to the song is very easy, so I hope everyone will enjoy dancing along with the music!"
■Information

TV Anime "Pazudorakurosu"
Tokyo 6 Station Network, Broadcasted every Monday from 6:25pm
BS Japan, Broadcasted every Thursday from 5pm.
■Related article:Cute, bittersweet and emotional — Artwork for Natsume Mito's new single has been announced!
■Related article:This spring, Natsume Mito is supporting new lifestyle changes!