Interact with Animals and Watch a Traditional Performance at Tobu Zoo's Autumn Night Event
Tobu Zoo will be extending their opening hours on September 14, 15, 21 and 22 to 8pm to hold a special Autumn Night event.
Animal Dinner (A chance to feed the animals)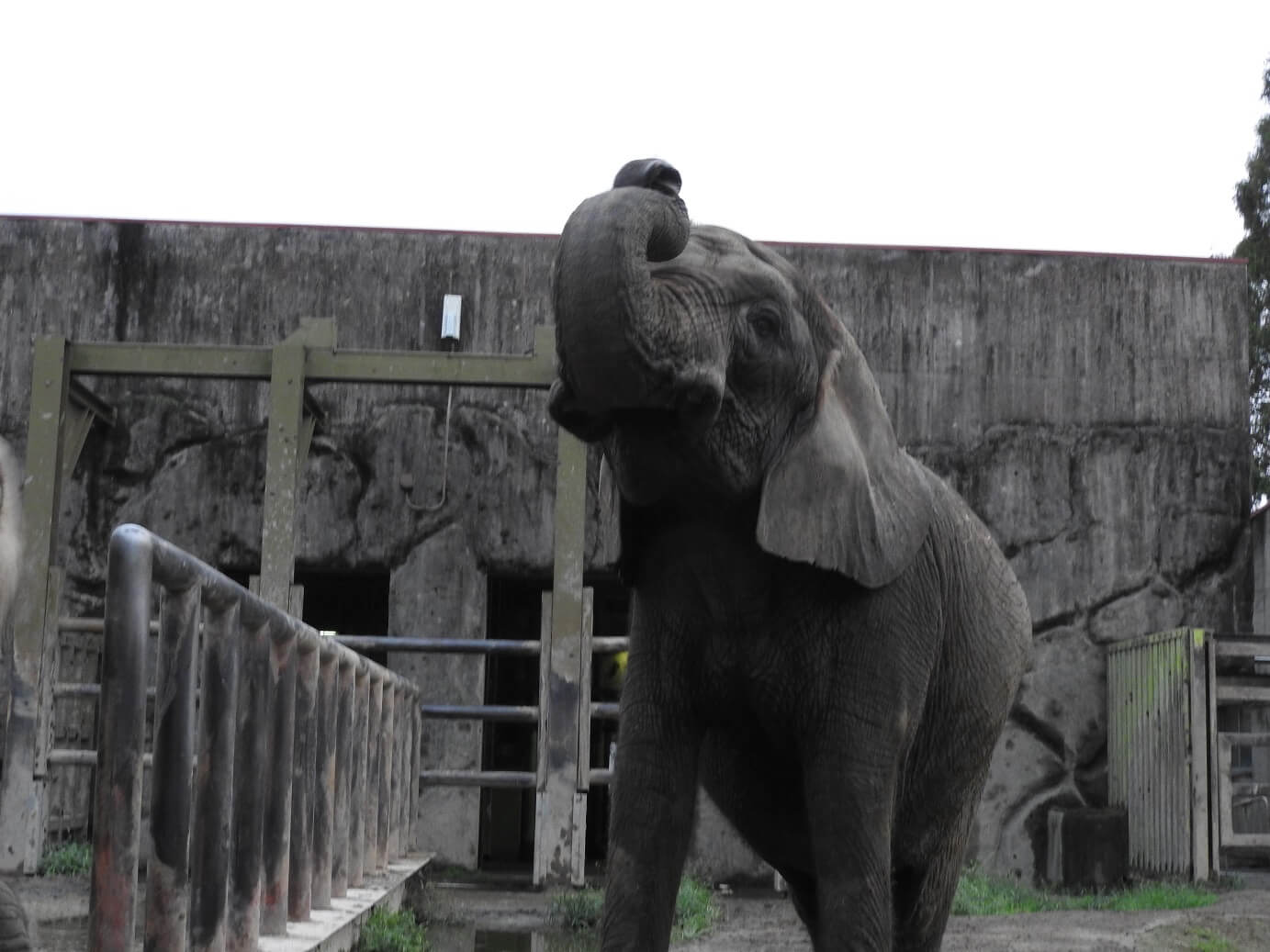 This is a wonderful opportunity to feed the penguins and elephants. 
Running: September 14, 15, 21 and 22
Penguin Dinner Time: From 5pm
Elephant Dinner Time: From 5:30pm 
Price: ¥500 per group  (maximum of 25 groups)
For both events above, the feeding time will end once 25 groups have participated. 
Animal Night Guide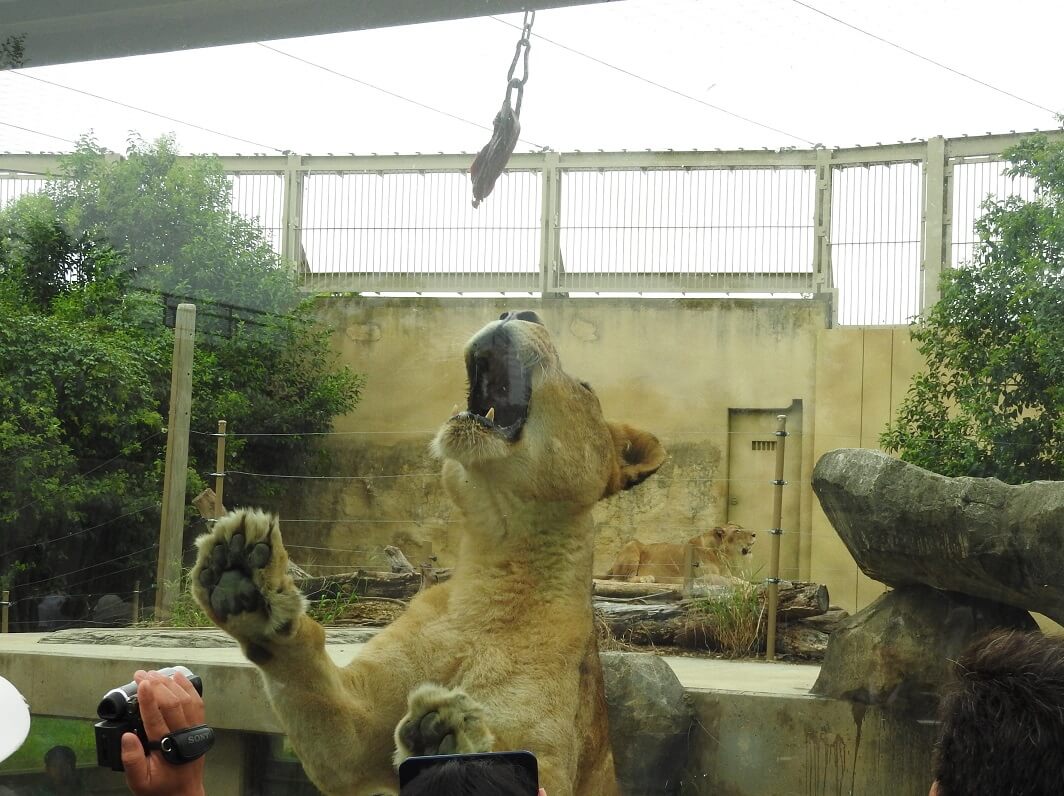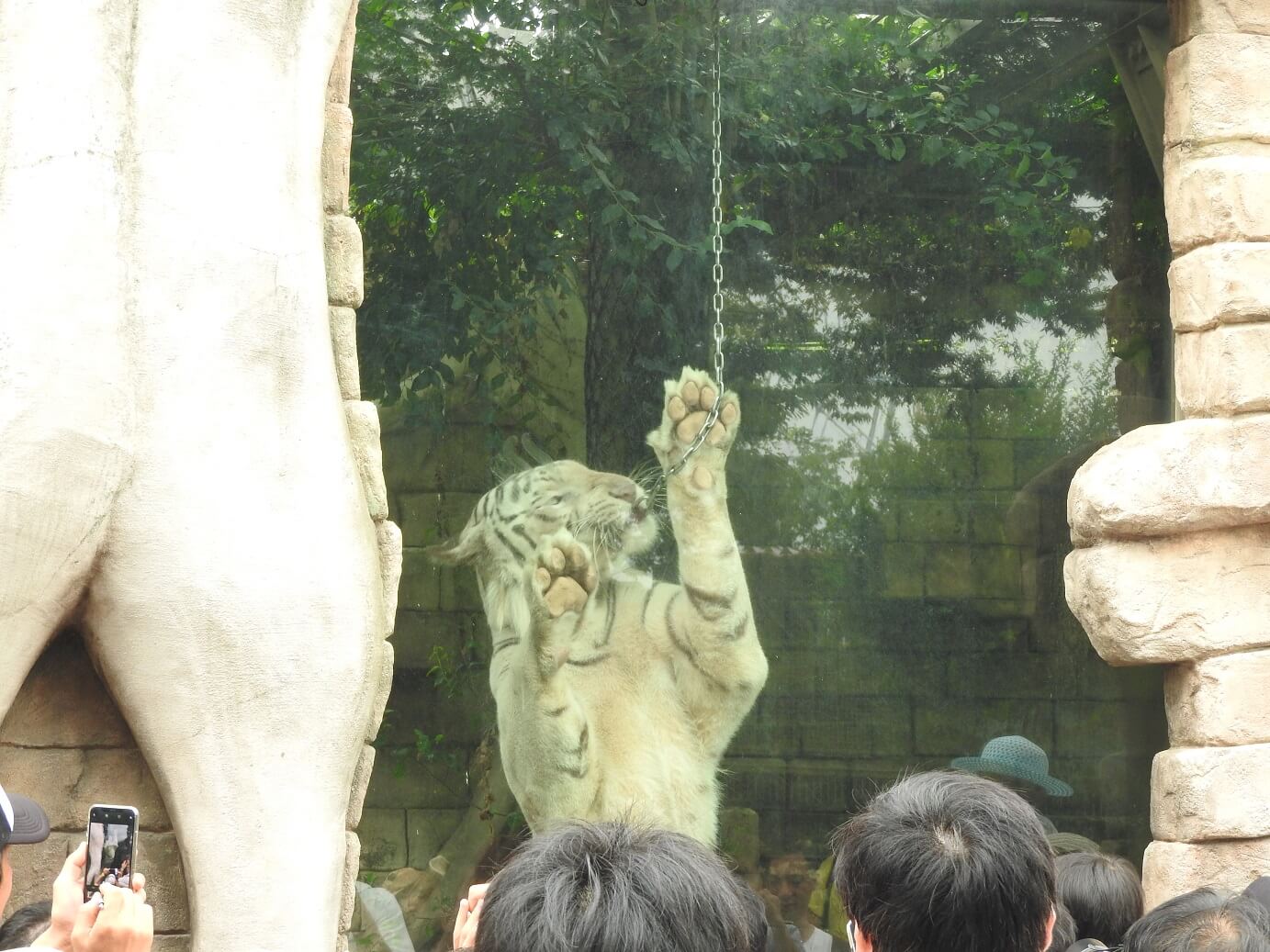 This is a chance to learn about the lifestyles and fascinating features of each species directly from the team of zookeepers that raise them.
Running: September 14, 15, 21, 22 
Monkey World Jungle Night: From 6:10pm (lasts approx. 20 mins)
Lion Night: 7:20pm (lasts approx 10 mins) 
White Tiger Night: 7:30pm (lasts approx 10 mins) 
* The nighttime lion and white tiger guides will replace the daytime guides running from 2:30pm and 2:40pm respectively.
Traditional Theatre Performance of an Animal Ghost Story
The team of zookeepers has prepared and handmade a traditional Japanese Kamishibai theatre performance. Kamishibai is a form of Japanese street theatre and storytelling which was particularly popular during the 90s. Join the zookeepers on a quiet evening as they tell an old yet terrifying ghost story. Make sure to check out the zookeeper's interesting costumes too. 
Running: September 15, 22
Times: From 7:00pm (approx. 20 mins long)
Location: Japanese Animal House (日本産動物舎)
Autumn Night ZOO Special Event: Penguin Bar
This bar is the perfect place to sip on your favourite spirits whilst enjoying the graceful view of penguins. You can also purchase merchandise here. Some of the merchandise has been designed with the inspiration of the penguins' names and even their food. 
Open: September 14, 21
Opening Hours: 5:30pm ー 8:00pm (last orders: 7:30pm)
Location: Penguin Land 
There are so many exhibits and fun attractions running until 8pm. Enjoy a refreshing Autumn night at Tobu Zoo with your family and friends.
Information
Autumn Night ZOO
Running: September 14, 15, 21, 22
Opening Hours: 9:30am  ー 8:00pm (last entries: 7:00pm)
*  Certain events may be cancelled and opening hours may change due to the weather. 
Tobu Zoo
Address: 10 Suka, Miyashiro, Minamisaitama District, Saitama
Website: http://www.tobuzoo.com/global/english/
RECOMMENDED ENTRIES
Hippos Arrive Under Shibuya's Inari Bridge as Part Of National Geographic Promotion

The Hostile Planet documentary series by National Geographic is set to air in Japan from August 22. To celebrate the show's airing, a promotional shoot will take place at Inari Bridge in Shibuya on August 24 and 25 where three hippos will make an appearance to help spread the word of how animals have had to adapt to the recent rapid changes in the environment in order to survive.

A Tale Of Hippo Parents & Child, Living Off Grasslands, and Rapid Environmental Changes From the Seasons

Dry seasons are becoming regular, where water is snatched away from the earth's surface by the scorching sunlight. These are especially merciless seasons for hippos and a real threat to their survival. They cannot enter the water even for a brief moment. Their only options is to walk under the fire of the blazing sun. Their homes used to be packed full of watering holes, but now all they can do is embark on an aimless search. And the severity of this―the beating of the sun and lack of water―is becoming more and more of a problem.

Three panel cutouts of hippos will be set up under Inari Bridge to tell a story of two parents and their child who who survived these harsh conditions by escaping from Katavi National Park in Tanzania and arriving in Shibuya, Tokyo.

Information

Promotional Shoot

Running: August 24, 2019 – August 25, 2019

Time: 12:00-18:00

*In the case of rain on August 24 then the dates will be postponed to August 25 and 26. In the case of rain on August 25 then the dates will be postponed to August 26 and 27. Dates TBA if it rains on August 27. The dates will be extended if there is rainfall even when it is sunny. Additionally, the shoot will run from 11:00-17:00 on August 26 if it must fall on that day.

Location: Inari Bridge (3-21-2 Shibuya, Shibuya Ward, Tokyo)

Access: Directly connected to Exit 16b of Shibuya Station via the Tōkyū Tōyoko Line, Tōkyū Den-en-toshi Line, Tokyo Metro Hanzōmon Line, and Tokyo Metro Fukutoshin Line

Hostile Planet (6 Episodes)

Showing on National Geographic

Official Homepage (Japan): https://natgeotv.jp/tv/lineup/prgmtop/index/prgm_cd/2639

P→★ (TEMPURA KIDZ) Animal Café Diary #1: Making Friends with Otters at HARRY Harajuku Terrace Café!

I love animals!

This is P→★ from TEMPURA KIDZ and welcome to the first entry of my brand new series. I'll be updating occasionally. What's a better way to start a series than to make friends with some otters and hedgehogs in Harajuku? Today, I went to HARRY Harajuku Terrace café to do just that!

It's not just what's inside the café, but its location is also worthy of note – it's just an 8-minute walk from JR Harajuku station and a 5-minute walk from Tokyo Metro Meiji-Jingu station, so it's easy to drop by after a busy day of being a tourist. The wow-factor of this café is the three very sociable otters. This highly successful café draws in customers that come day after day, seeking the ultimate soothing feeling of bonding with their new friends.

All their faces look the same, but you can tell them apart by looking at their tails. The otter called Miku has a thin tail, whereas San has a thick one and Kirara has a flat one. Particularly Kirara is brimming with curiosity and is the one with whom you are mostly likely to interact, if you should pop by!

Full of excitement, the otters reached through the small hole in the tank to ask for food and toys. It was overwhelmingly cute. When they want a treat, they call out with their peculiar squeal. You can purchase snacks for them within the café. If you give them food, your friendship will grow increasingly stronger.

Otter snack prices:

First-time customers: ¥330 (price including tax)

Standard price: ¥540 (price including tax)

As the café name "HARRY" implies, the café has hedgehogs (harinezumi). The hedgehogs heal the tired hearts of all the café visitors. All the hedgehogs are friendly and rarely ever raise their quills at anyone, so you can touch them safely.

Even I can handle a hedgehog!

Even though hedgehogs are rather timid, they can still open their hearts to you! I can't believe that we even touched noses to communicate! It's amazing!

The café was once a pet shop that sold rabbits and other small animals. This is it's first time running business as a café, and that's why you can not only interact with the animals here, but also buy one to keep. The staff also provide important information on how to properly care for the animals and diseases to which they are prone. If you are interested, then please feel free to ask them any kind of question.

There are many other animals in the shop. This is a large French Lop rabbit. 3 months after birth, their bodyweight can even reach up to 7kg. Their droopy ears were so cute and their fur was so fluffy! I was filled with happiness.

…and there were even chinchillas.  They have fluffy tails and look so cute!

I approached them with some grass for them to snack on, and as soon as they saw me, they ran at me full of energy – we even got a photo together! As all the animals at this café are used to people, it's easy to take pictures with them to upload on SNS websites!

The café has such a large variety of food for small animals that was quickly noticed by customers who were interested in buying a pet. You can ask the staff what type of food is appropriate for which animal.

I spent a lot of time surrounded by my favourite animals. I was particularly captured by the otters' cute behaviour! HARRY Harajuku Terrace gives you the opportunity to freely interact with small animals – something that you can't really do at a zoo or anywhere else. If you're in Harajuku, how about stopping by? You may have to wait 30 minutes to enter the café if the store is closed. The café is very popular so I recommend that you reserve in advance!

■ Information

HARRY Harajuku Terrace

Address:Jingu-mae 426 Building floor 3, Jingu-mae, Shibuya, Tokyo

Opening hours:11:00-19:00 (Last entries: 18:30)

Regular closing days: None

Access:8-min walk from JR Harajuku station, 5-min walk from Meiji-jingu station Tokyo metro line

URL:http://www.animalcafe.tokyo

Model:P→★(TEMPURA KIDZ)@0830_pika 

Writer:Ryoichi Komaba

Photographer:Haruka Yamamoto

Translator: Samantha Fernandes

P→★ Animal Café Diary #2: Making Friends with Owls & Hawks at Owl's Garden in Harajuku

P→★ from TEMPURA KIDZ loves animals. This is his featured series in which he visits animal cafés in the city.

In this second entry, he made a trip to Owl's Garden in Harajuku which houses not only owls, but hawks too!

The café can be found behind Tokyu Plaza, a very favourable location since you can stop by after shopping in Harajuku. It's a 6-minute walk from Harajuku Station or a 2-minute walk from Meiji-Jingumae Station. Today, P→★ is wearing an outfit inspired by Harry Potter!

The café interior is styled on an English garden. There are 12 owls and hawks that live there. It's full of natural light and greenery, making it a nice and comfortable place to relax.

There are several price plans. The Standard Plan is ¥1,500 which gets you 60 minutes inside. During that time, you're free to touch the birds, take photos of them and sit them on your arm as much as you like.

P→★ met with the owls first. You can gently touch the top of their head down to their back as well as their chest. This owl is a Chaco Owl.

If you want to hold the birds just ask the staff. You'll be given a glove to wear for the bird to sit on.

P→★ is now holding an American kestrel. This is the only falcon in the café. If you're careful not to move your hand it will stay relaxed on your hand.

This is a barn owl. Apparently lots of customers are captivated by its striking face.

"This one's so fluffy!" commented P→★.

P→★ was particularly interested in this Little Owl (that's the actual name of the species!) Its tiny size is enough to tug your heartstrings♡

Owls save energy and don't move around much, so they're perfect for snapping photos of. That goes for selfies too.

Next is to try out being a falconer. There's a number of cafés where you can come into contact with hawks but not that many where you can actually have one fly over to you, so some customers can spend several hours here.

You begin with your back against the wall and bring your hand up to the same height as your shoulders at the count of 3.

The hawk responded to the signal several meters way and flew right onto P→★'s hand.

It costs ¥500 for one turn which consists of two flights.

"It's like I've become a wizard!" The bird that flew to P→★ is the Harris's hawk. They are known for their intelligence. Hawks are often perceived as scary but they're actually very friendly to humans.

You can enjoy a drink at this café while playing with the owls and hawks. If you make a reservation you get a drink on the house, otherwise it's ¥100. It's better to make a reservation if you're planning to go there.

The earrings they sell there are popular. They're made from feathers that have fallen from the owls at the café. Be sure to find the feather of the bird you like there the most. They also sell a range of other merchandise including a photo collection of the owls.

P→★ was very satisfied with his experience. It was his first time coming into contact with them, and his first time having a hawk fly to him.

"After watching Harry Potter, I wanted to own my own owl. It was a lot of fun interacting with them today. My image of hawks has changed too! If I'm rich in the future I want to have my own pet owl. Until then, I'll be sure to come back here!"

P→★ sure enjoyed Owl's Garden. The café is arranged in a way that makes it easy to take photos. The natural lighting and greenery make it a great choice for Instagram. Be sure to make a reservation if you're interested.

Check out the time P→★ went to Harajuku Terrace Café in his first Animal Diary Café entry here.

■Information

Owl's Garden

Address: Ingresso 2F, 4-31-5 Jingumae, Shibuya, Tokyo

Opening Hours: 10:00am-7:00pm (Until 6:00pm on Tuesdays, Wednesday & Thursdays except on National Holidays)

No Fixed Holidays.

Access: 6-minutes on foot from Harajuku Station via JR / 2-minutes on foot from Meiji-Jingumae Station via Tokyo Metro

Website:https://owls-garden.jp

Model: P→★(TEMPURA KIDZ)@0830_pika

Photo: Kayo Sekiguchi

Text: Sayoko Ishii

Translation: Joshua Kitosi-Isanga
RELATED ENTRIES
Kuroko's Basketball 10th Anniversary Event Coming to Tokyo and Osaka This Summer

A special event is coming to Tokyo and Osaka this summer to celebrate the 10th anniversary of the Kuroko's Basketball anime series. Fans will want to visit Tokyo in July and Osaka in September.





Kuroko's Basketball is a manga series by Tadatoshi Fujimaki which was serialized in Weekly Shonen Jump until 2014 and tells the story of a high school basketball team trying to make it to the national tournament. The anime adaptation began airing in April 2012.

Kuroko's Basketball ~A Miracle One Day in the City~

Kuroko's Basketball ~ Kyoto Exhibition

Gallery Corner

Voice Guide

Admission Bonus – Invitation Card (9 varieties)

Exclusive Goods – F6 Character Board

Goods

Acrylic Stand (9 varieties)

Mini Acrylic Charms 1 (Random)

Mini Acrylic Charms 2 (Random)

Pin (9 varieties, random)

 

Purchase Bonus – Shopping Bag

 

The event will feature exhibits highlighting the history of the series and will feature a special voiceover. Exclusive merchandise will be on sale and guests will be welcomed by Kuroko and his friends at the entrance, all wearing special costumes drawn for the event.

Are you a Kuroko's Basketball fan?

© 藤巻忠俊/集英社・黒子のバスケ製作委員会
© 「黒子のバスケ」アニメ10周年プロジェクト

Information

Kuroko's Basketball 10th-Anniversary PARTY!

Tokyo Venue
Venue: Ikebukuro Sunshine City World Import Mart Bldg. 4F, Exhibition Hall A
Running: July 16 – July 31, 2022
Hours: Weekends and Holidays, 10:00-20:00
Weekdays: 12:00-20:00
*Closing at 17:00 on July 31.
*Last entry until 30 minutes prior to closing.

Osaka Venue
Venue: Hirakata Park Event Hall I
Running: September 16 – November 6, 2022
Event Details: https://kurobas-ap.com/


Tickets

On Sale: July 16, 0:00 – July 31, 16:00
Where to Buy: Loppi at Lawson / Ministop locations
Online Reservations: https://l-tike.com/event/kurobas_ap/

Aniplex Online Fest 2022 to Stream Worldwide on September 24

Aniplex Online Fest 2022 will be available to stream worldwide on September 24, 2022! This is the third such event, with the first streaming in 2020. The large-scale online festival will share the latest information on Aniplex's anime works and a number of live performances are planned. Participating artists will be announced soon, so keep an eye out for more information. 

Last year's Aniplex Online Fest featured information on 11 anime series and had a lineup of incredible musical artists, DJs, and live drawing events. The festival was streamed on YouTube worldwide in both English and Japanese for over six hours and recorded a total of 850,000 viewers.

To commemorate the upcoming event, the main visual has been revealed. The illustration was done by Kerorira, the character designer for Bocchi the Rock!


Comment from Kerorira

"It's not often I get to create an original image from scratch, so I've been given a very rare opportunity! Please enjoy it!"

Stay tuned for more Aniplex Online Fest 2022 information!

Hololive Meet to Bring Popular VTubers to Anime Expo 2022 in Los Angeles

Massively popular VTubers from Hololive Productions will appear at Anime Expo 2022 in Los Angeles from July 1 until July 4, 2022. The contention is one of the largest anime events in North America.

 

Fans will be able to purchase exclusive merchandise featuring the Hololive Meet ambassadors: Gawr Gura, Tokino Sora, and Ayunda Risu. The three represent Hololive English, Hololive, and Hololive Indonesia, respectively. Everything from shirts to wall scrolls will be on sale, so if you're in the LA area, be sure to come out and support your favorite streamer!

Information

Anime Expo 2022

Booth Number: Exhibit Hall #4606
Dates: July 1 – July 4, 2022
Hours: 10:00-18:00 (Closing at 15:00 on July 4)
Location: Los Angeles Convention Center
Official Site: https://www.anime-expo.org/

Hypnosis Mic -Division Rap Battle- Event Heads to Nagoya and Osaka after Successful Tokyo Run

In 2021, the Hypnosis Mic -Division Rap Battle- Hypnosis Flava event was held at Mixalive Tokyo, attracting tons of attention and making fans of the franchise extremely happy. Now, the event will travel to Nagoya and Osaka!

Hypnosis Flava -The Missing Case-

CAFÉ  Hypnosis Flava

Food

Hypnosis Flava 〜 Rap Roll Buster Bros!!! (Curry-flavored Chicken)/ MAD TRIGGER CREW(Meatball)/Fling Posse(Meat Tacos)/Matenrou(Grilled Salmon)/Dotsuitare Hompo(Yakisoba with Mayo)/Bad Ass Temple (Miso Katsu)

Dessert

Hypnosis Flava -Division Rap Battle-
Hypnosis Flava 〜 Mille Crepe Buster Bros!!! / MAD TRIGGER CREW / Fling Posse /Matenrou / Dotsuitare Hompo /Bad Ass Temple〜

Drink

Hypnosis Mic -Division Rap Battle-
Hypnosis Flava ~ Jelly Soda Drink Buster Bros!!! / MAD TRIGGER CREW / Fling Posse/ Matenrou / Dotsuitare Hompo /Bad Ass Temple

Menu Order Bonus

Coaster (36 varieties)

Cafe Merchandise Corner

Sticker Set /Clear Photo Card/Square Pin Hypnosis Flava Ver.2(6 varieties) / Acrylic Block Keychain Hypnosis Flava Ver. (18 varieties) / Candy and Magnet, Hypnosis Flava Ver. (6 varieties) / Handkerchief Hypnosis Flava Ver. (1 variety)

Store

2nd D.R.B Winner: Commemorative Acrylic Smartphone Stand (Fling Posse) / Acrylic Panel (Division Leaders) /2nd D.R.B Postcard Collection

T-Shirt /Hoodie Hypnosis Flava Ver.

The event contains three events: Hypnosis Flava -The Missing Case-, an interactive riddle-solving attraction that challenges guests to solve a mission to find the missing Division team leader, Cafe Hypnosis Flava, offering food and drinks inspired by the world of Hypnosis Mic, and Store Hypnosis Flava, a shop selling exclusive merchandise featuring newly-drawn illustrations. A merchandise corner will be set up at the cafe, where six new items will be on sale to commemorate the Nagoya and Osaka events.

©︎ヒプノシスマイク-Division Rap Battle- HypnosisFlava@Mixalive TOKYO製作委員会

Information

Hypnosis Mic -Division Rap Battle- Hypnosis Flava @ Mixalive TOKYO in NAGOYA & OSAKA

●Nagoya Event
The Missing Case

Running: April 28 – May 22, 2022 (11:00-20:00)

Venue: Nagoya PARCO South Building 9F Event Space


Cafe

Running: April 28 – June 6, 2022 (11:00-20:00) *Last food order 19:00 / Last drink order 19:30

Address: Nagoya PARCO South Building 8F THE GUEST cafe&diner

Store

Running: April 28 – May 22 (11:00-20:00)

Address: Nagoya PARCO South Building 9F Event Space

●Osaka Event
The Missing Case

Running: July 1 – July 31, 2022

Venue: Shinsaibashi Opa Main Building 6F Event Space

Admission: ¥2,100 (Tax Included)

Cafe

Running: July 1 – August 7, 2022

Venue: Shinsaibashi PARCO 6F THE GUEST cafe&diner

Reservation Deposit: ¥300 (Tax Included)


Store
Running: July 1 – July 31, 2022

Venue: Shinsaibashi Opa Main Building 6F Event Space

Admission: Free

Tickets/Official Site: https://art.parco.jp


Wakayama's Adventure World Opens Spring 'Picnic with Animals' Event

Adventure World, located in Shirahama, Wakayama Prefecture, has opened its 2022 Spring Festival until April 10, 2022. The event includes a limited-time picnic menu inspired by adorable animals, with desserts made using fresh local fruits. 

Picnic Offerings


Kannonyama Fruits Garden Collaboration Menu

Adventure World Original Menu

Information

2022 Spring Festival

Running: March 19 – April 10, 2022

Address: Adventure World, Shirahama, Wakayama

Details: https://aws-spring-fes.com


Sanrio Puroland Opens Easter Event with Oldies Flare

Tokyo's Sanrio Puroland has begun its annual Easter celebration! The oldies-themed Puro Easter event will run until July 5, 2022.

This year marks the third Puro Easter event, and the annual stage show has been revamped for 2022! 'Egg 'n' Roll Easter! -BLAST' will be performed in the Entertainment Hall on the first floor of the park. Fans of My Melody and Kuromi won't want to miss out, as the popular characters will appear in brand new costumes.

Egg 'n' Roll Easter! -BLAST-

Limited-Time Easter Photo Spot

Easter Egg Hunt Mini-Game

Puroland Special Easter Greeting

Food & Dessert Menu

Original Easter Goods

An Easter-themed photo spot is located at the entrance to the 3rd floor with pop and retro style. Fans can participate in an Easter Egg Hunt mini-game, scavenging around Puro Village searching for eggs and collecting keywords to unlock an original video. Don't miss out on new food and merchandise during the event period, with colorful curries and pasta perfect for filling hungry tummies. 

 

The 1st-floor Event Corner will also allow guests to interact with characters dressed in Easter costumes. Staff will be dressed in Easter outfits!

© 2022 SANRIO CO., LTD. TOKYO, JAPAN  著作 株式会社サンリオ

Information

Puro Easter
Running: March 11 – July 5, 2022

Tokyo Flower Carpet 2022 to Decorate Gyoko-Dori Avenue with 50,000 Flowers

The Flower Painting Culture Association of Japan will hold the Tokyo Flower Carpet 2022 event on Gyoko-Dori Avenue in Marunouchi from March 19 until March 21, 2022. Over 50,000 carnations will cover the street like an otherworldly carpet, forming images of popular Kabuki actors from the Edo Period. Yasuhiko Fujikawa, a well-known flower artist who created this flower Kabuki concept, will supervise the event.

With help from 200 local volunteers, five giant flower paintings measuring 6m x 8m will be created for the event. The theme is 'Tokyo Restart,' with organizers hoping to inspire residents to experience new things and find new hope as we move past the effects of the pandemic. 

The flowers used in the event will be recycled and reborn as 'flower sketchbooks' made of recycled paper. These will be donated to special-needs schools in Tokyo to support art education for children with disabilities. Since 2018, 8,000 sketchbooks have been donated to 57 schools in the city. 

Her Imperial Highness Princess Tomohito of Mikasa will be in attendance. 

Information

TOKYO FLOWER CARPET 2022

Running: March 19 – March 21, 2022

*Setup running from 9:00-15:00 on March 19

Location: Gyoko-Dori Avenue (Marunouchi 1, Chiyoda-ku)

Official Site: https://www.infiorata88.com/tokyoflowercarpet

NAKED FLOWERS 2022 Cherry Blossom Event Comes to Nijo Castle, Proceeds Support Kyoto's Sister City Kiev

NAKED will open a new cherry blossom-inspired outdoor light-up event at Nijo Castle in Kyoto from March 18 until April 17, 2022!

This will be the first time that NAKED FLOWERS will come to Nijo Castle. Along with projection mapping on the Karamon Gate, the largest-ever projection mapping of cherry blossoms will cover the entire 140-meter-long stone wall on the east side of the inner moat.

The event will also invite guests to participate in the 'Your Cherry Blossom' test, which will tell you what variety of cherry blossom matches your personality. Holding the NAKED Distanced Lanterns, visitors can wander the grounds with illuminated cherry blossoms at their feet. In the garden area, when the lanterns are held over a certain spot, their colors will change!

The DANDELION PROJECT will also be a part of the event. Inspired by the idea of world peace and hopes to help transcend barriers and connect people in an increasingly divided world. This networked initiative wants to bring this change about by planting (or installing) dandelion-inspired art around the world, while it invites people visiting these dandelion exhibits to send their prayers for peace as a digital flower in real-time. 

 

A tree-planting fund will be raising money on-site, with some of the proceeds being donated to the Executive Community of the 50th Anniversary of the Kyoto-Kiev Sister City Association to help support the city of Kiev.

Information

NAKED FLOWERS 2022 Sakura Event at Nijo Castle World Heritage Site
Location: Nijo Castle Imperial Villa
Running: March 18 – April 17, 2022
Hours: 18:00-21:00 (Grounds close at 22:00)

Tickets / Official Site: https://flowers.naked.works/nijojo/

Tobu Zoo Saitama to Hold Tokyo Revengers Collaboration Event

The popular anime series Tokyo Revengers is coming to Tobu Zoo in Saitama! From March 12 until May 15, 2022, a limited collaboration event will bring everyone's favorite characters to this gorgeous locale in Miyashiro.

The event will feature original illustrations of Tokyo Revengers characters in animal hoodies, as well as collaboration tickets with special offers, original merchandise, themed food, and mini-games. More details will be released soon, so stay tuned!

©和久井健・講談社/アニメ「東京リベンジャーズ」製作委員会

Takashimaya Announces 'Amour du Chocolat' Valentine's Day Event

Takashimaya's yearly 'Amour du Chocolat' Valentine's Day event is known as the 'Festival of Chocolates.'

Bringing together chocolates from around the world, this event is a way to highlight brands being introduced to Japan for the first time along with established favorites. This year's lineup will also feature sustainable chocolates and more luxurious sweets to make 2022 feel more uplifting.

The First Chocolate Brand to Land in Japan

Luna Creation Paris Marble Collection

Yvan Chevalier Chocolate Assortment

Chocolatine Yoann Debray Snowflake & Edelweiss Assortment

Sustainable Chocolate

Toshi Yoroizuka Truffle Banane 

Sils Maria Banana & Chocolate

Bvlgari Il Cioccolato Takashimaya Original Chocolate for Sustainability

MAAHA Flower Chocolate

Ma Priere Giandujas Selection

Message de Rose TOKYO Cone Fleury 2022 

International Chocolates

Charbonnel et Walker Assortment Box for Takashimaya – England

Recchiuti Peanut Butter Confections  / Sepia Box – United States

Vincent Vallee Chocolat Amour / Valentine Selection – France

Bubo Barcelona Chocolate Heart Sculpture – Barcelona

Takashimaya Specials

Takashimaya Limited Edition Jacques Genin Valentine's Heart / Classic Selection

Takashimaya Limited Edition Julien Dechenaud Praline Etoile / Praline Nouveau

Luxury Chocolates

divan Valentine Box


The Peninsula Boutique & Cafe Bear Chocolate

Maison Mont Nord Assortment Box

Valentine's Day at Home

Cacao Sampaka / Cacao Esplette

Attack on Titan Collaborates with Tobu Zoo on New Sketchbook, Other Products

The online commerce site ARMA BIANCA has opened preorders for some collaborative products between Attack on Titan and the Tobu Zoo.

Tobu Zoo, located in Saitama, combines a zoo, an amusement park, numerous gardens, and more. A new sketchbook is available as part of this collaboration and is perfect for amateurs and professionals. The brand is one of the most popular art brands in Japan.


Collaborative Sketchbook: ¥935 (Tax Included)

Three designs are available, featuring Eren, Levi, and a group shot of Eren, Jean, Erwin, and Levi. Featuring a rough texture, the pages are rough and durable and are perfect for watercolor. Fans can use it as a notebook too!

Crayon Shin-Chan's Sengoku Period Winter Adventure Now Open at Nijigen no Mori Amusement Park

Crayon Shin-Chan's Sengoku Period Adventure, a permanent attraction at the Nijigen no Mori Amusement Park in Hyogo Prefecture, has been transformed for the cold winter months until February 27, 2022!

 

During the event, guests will have to dodge the snow-like bubbles with a 99.9% hit rate as they race towards the finish line. Do you think you could handle it?

Information

Crayon Shin-Chan's Sengoku Period Winter Adventure
Running until February 27, 2022
Location: Nijigen no Mori Amusement Park, Awaji, Hyogo Prefecture

Tickets / Official Site: https://nijigennomori.com