banvox Drops New Album 'Sellout' Worldwide Across Digital Music Platforms
Japanese DJ and music producer banvox―whose discography has received rave reviews from the likes of international artists like David Guetta and the late Avicii―released his long-awaited new album Sellout last week. The album was released worldwide across digital music platforms including Spotify.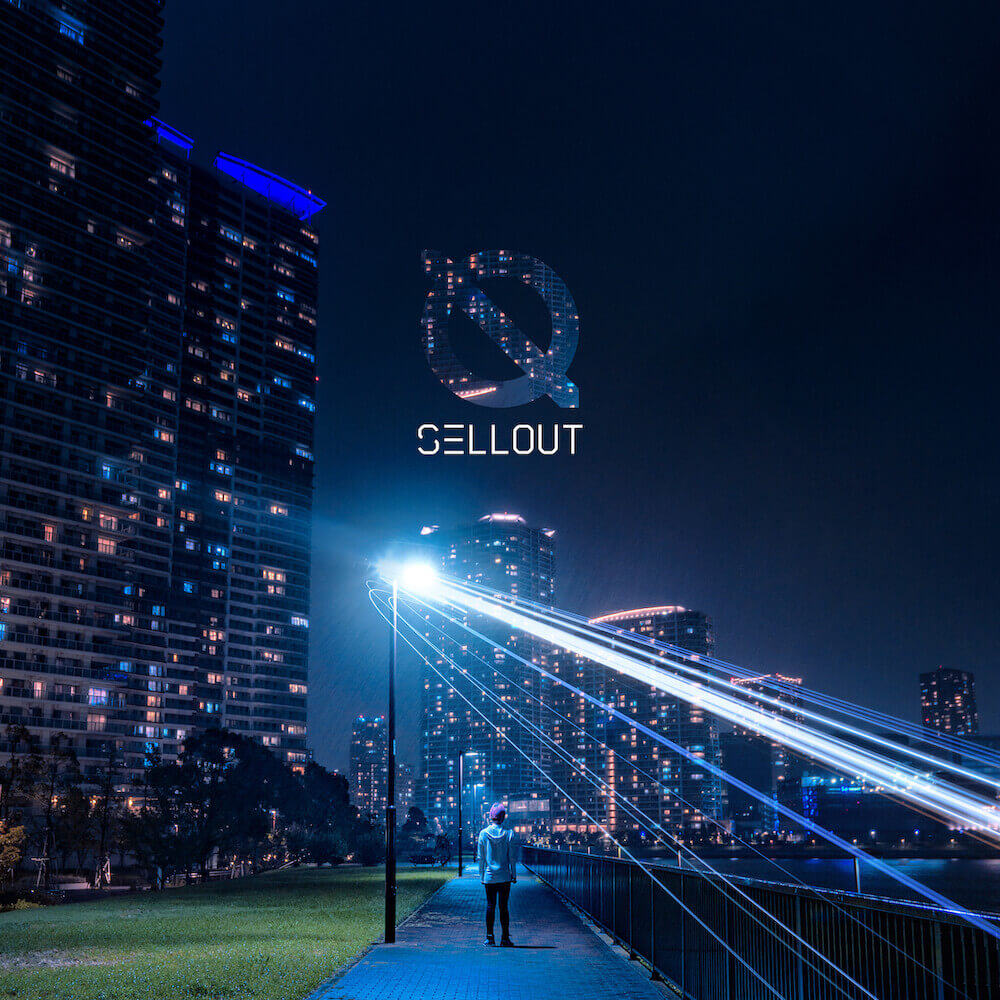 The 14-track record features a diverse line-up of songs, and features his first ever song to include lyrics written in Japanese by the artist himself―the title track Sellout.
So far in 2019, banvox has performed at some of the biggest music festivals in Japan, including EDC JAPAN and Wired Music Festival. He has also written music for the anime series Carol & Tuesday and for the popular YouTubers AVNTIS.
Be sure to check out banvox's new album, now available digitally worldwide.
RELATED ENTRIES
Producer and DJ banvox, who reigns at the forefront of Japan's modern dance music scene, dropped his brand new EP today (March 31).

banvox's new EP 'SUGAR' is a clear reflection of his hip hop roots. Guest vocalists BBY NABE and ASA Wu also feature on the tracks. There are a total of five tracks on the EP, three of which are sensational instrumentals which showcase banvox's incredible music taste. 

If you're keen to discover the latest Japanese music trends, don't take your eyes of banvox. 

CAPSULE & Other Major Japanese Artists to Perform at ageHa's 2020 Countdown Party in Tokyo

ageHa is set to host one of Japan's biggest countdown parties again this year, falling on December 31, 2019 once more.

Headlining the ARENA is English DJ and producer Sigala. He released his debut single Easy Love in 2015 which shot to number one on the UK charts. Since then, he has continued to pump out club and festival bangers such as Sweet Lovin and Say You Do. Seven of his nine singles have gone platinum, proving that he is one of the main players in the scene right now.

Another headlining act for the show, this time from Japan, is CAPSULE, the music duo spearheaded by internationally-acclaimed Japanese DJ and record producer Yasutaka Nakata who is the official producer for two of the biggest names in Japanese music: Perfume and Kyari Pamyu Pamyu. CAPSULE plan to put on a special performance for the countdown party.

banvox is also making a return from last year's ageHa countdown concert, and CYBERJAPAN DANCERS are entering the fray for a special showcase.

In the WATER area of the venue, which is produced by WORLD CLASS and TCPT, France-based bass house duo Loge21, who have piled up t he releases since Confession, will perform in Japan for the very first time. DJ Remo-con will join the line-up as a guest too.

Over at the ISLAND area, the latest in cutting edge hip hop will take to the stage. Several DJs representing Tokyo will join rapper Jin Dogg, who is garnering attention right now, including HOKUTO, KEKKE, CHARI, and FUJI TRILL.

Finally, the BOX area will give rise to trance tunes, with performances from DJ KAYA, NORIO SP, FULLMOON RAVE, agefarre, and more.

But that's not all, because the famous Robot Restaurantーa major tourist attraction in Shinjukuーis making an unexpected collaboration with ageHa to put on their first ever show outside the restaurant.

A variety of other celebratory things are planned for the countdown party to chime in the new year, including servings of toshikoshi soba, omikuji fortunes, goshuin seals, and more. If you happen to be in Tokyo for the New Year, then don't miss out on this very special event.

banvox to Digitally Release New Song 'Why You Gotta Do Me Like That' Worldwide

Japanese music producer and top dog in Japan's dance music scene banvox will digitally release his first new song in 9 months Why You Gotta Do Me Like That worldwide on August 3.


banvox has represented Japan at music festivals across the world including ULTRA Europe and he's been praised highly by some of the biggest names in the scene including David Guetta and Avicii. Despite earning such widespread recognition, the artist suddenly ceased performing live at the end of 2017.

After a long silence having halted his activities 8 months ago and releasing his last song Let Me Take You 9 months ago, he is now back in the game. The new song is described as being completely different from his dance trap material up to now and a return to his black music roots.

banvox will perform at Rock in Japan Festival 2018 at Hitachi Seaside Park. It looks like he's returning full throttle into a new chapter of his career.

banvox to Release New Album "Roller Coaster"—Available Now for Worldwide Digital Pre-Order

banvox is a hugely popular Japanese DJ and musician, who has produced songs for TV commercials and for a long list of artists. His new album, Roller Coaster, is set to be released on August 18th.

His new record, which is the first since he made "Everylasting" for the Toyota T-Value commercial "FIND U-Car Hen," is also his first since finishing up his US tour which started back in May. The album will include a total of 8 tracks, including "Imma Turn Trick," which featured in the "Red Bull Summer Edition Music Playlist" and which after being released to 100 lucky people as a free digital download, became widely anticipated for release. It will also feature the title song "Roller Coaster," a track that has gained much love from fans during his live performances.

In the run up to the release of "Roller Coaster", the song "Ramune Liquid" has been released early for digital download. Pre-orders for the album itself are also available now over on iTunes.

In conjunction with the release of "Ramune Liquid," banvox has also uploaded the full song to YouTube which you can see below.

banvox – Ramune Liquid (Official Full Stream)

Make sure to check out Ramune Liquid and lock in your pre-orders for the release of banvox's much anticipated new album.

■Information

【Release Information】

・Single – "Ramune Liquid" (digital-only)

Released Worldwide on August 4, 2017

 ・Album – "Roller Coaster" (digital-only)

Worldwide Release on August 18, 2017

 Official Download URL:

https://Banvox.lnk.to/RollerCoasterPR

banvox Official Website: http://banvox.net/

Related Article:Nakata Yasutaka, kz, tofubeats & banvox – 4 music veterans to give a brand new LIVE & PARTY "YYY Vol.1″ concert this summer!

Related Article:Yasutaka Nakata, kz, tofubeats and banvox Slay Ultimate Sold-out Show "YYY" Vol.0.5: After Report

Live Club & Party Event "YYY"—Hosted by Yasutaka Nakata, kz, tofubeats, banvox—to be held throughout night for the first time

"YYY"—the live concert and party event hosted by Japanese music and pop culture leaders WARNER MUSIC JAPAN and ASOBISYSTEM—is getting its first late night installment on August 25th.

YYY is spearheaded by 4 of Japan's cutting-edge music veterans: Nakata Yasutaka, kz, tofubeats, and banvox, all of whom have gained immense attention around the globe. In many ways, it can be said that hosting YYY late into the night has been something long yearned for by fans.

It has also been announced that MATZ will be joining the line-up, a well-established music artist active in Hokkaido who has gained much attention from DJs all around Japan for his original tracks that he posts to SoundCloud.

YYY is always hosted at Studio Coast in Shinkiba. The venue is known for its multitude of different stages and areas. The popular "Ray-Van" party is set to be held in the WATER area which will no doubt be hugely well-received for summertime. With artists including Shogo Soezima (T.U.S), TJO, Fumihiko Chiba and YASUKI leading the pack, each floor will be filled with DJs ready to dazzle and exite.

You can expect to see the popular traditional Japanese music-only club party Japangu♪, which started back in 2003 in Shinjuku Ni-Chome, in the BOX area, while the ISLAND area will be hosted by numbersixxx, a regular artist at the popular party xxx.

Studio Coast was absolutely packed and spilling with fans partying late into the night for last year's "YYY." The next installment is about to hit, so why not get yourself a ticket and experience the madness yourself?

■Information

YYY Vol.3 -CLUB EDITION-

Presented by DJ Nobunaga

Friday August 25, 2017 @ 23:00

Price: DOOR: ¥3,500 / AgeHa Member: ¥3,000 / International Coupon: ¥3,000 (All Foreign I.D Holders)

Advance Tickets (Priority Entry):

EARLY BIRD TICKET Tier 1 (First Batch) : ¥2,000(Limited)

EARLY BIRD TICKET Tier 2 (Second Batch) : ¥2,500(Limited)

SOLD OUT

General Tickets: 

¥3,000 (4th August 12:00~24th August 23:59)

Ticket Purchasing:

・iFlyer

・eplus

http://eplus.jp *Search for "YYY"

※Purchasing Page URL:

http://sort.eplus.jp/sys/T1U14P0010843P006001P002234392P0030001

・YYY Official Website:

Related Article:Yasutaka Nakata to Provide Official Worldwide Anthem for Ultra Music Festival—and Perform at Ultra Japan

Related Article:Second Wave of Artists Announced for Yasutaka Nakata Produced Festival "OTONOKO"

Yasutaka Nakata, kz, tofubeats and banvox to present YYY vol.2 on 28th Jan ー the ultimate party featuring TeddyLoid. The schedule has now been released!

Get ready for the new "LIVE&PARTY YYY" hosted by WARNER MUSIC JAPAN and ASOBISYSTEM, aiming to spread music and pop culture. The timetable for the vol.2 party that will be kicking off on 28th January has been announced. With Yasutaka Nakata, kz, tofubeats and banvox charging up the party as the four main DJs/artists, they will be joined by more music sensations including TeddyLoid as a featuring DJ.

Programme (in order)

Doors open:15.00

Start time:15.45(※Please note that the schedule has been changed)

Approximate finish time: 20.00

Order of performance

①banvox

②TeddyLoid

③tofubeats

④kz(livetune+)

⑤ Yasutaka Nakata

※Please note that the order of the performers is subject to change without prior notice.

※You will not receive a full refund for your ticket for this reason.

YYY vol.2 goods include collaboration goods from second hand fashion store Santo Nibu No Ichi (San'nibu). San'nibu is famous for its large-sized hoodies and thanks to this collaboration, Yasutaka Nakata became the editorial supervisor in the making of originally designed hoodies for this event. There are a limited number of these collaboration hoodies selling.

You can win YYY goods, drink tickets, posters signed by all the performers and other amazing presents in the lottery, or get your hands on a badge from a capsule machine! Test your luck this new year ー there's plenty up for grabs!

■Information

YYY Vol.2

Date:Saturday 28th January 2017 Opening time: 15:00/ Start time:15:45

Venue:Shinkiba STUDIO COAST

Performers:Yasutaka Nakata / kz(livetune+)/ tofubeats / banvox

featuring DJ : TeddyLoid

Supported by:Spotify

YYY official website:http://yyy-official.com

■ Related article:Yasutaka Nakata teams up with London artist Charli XCX and Kyary Pamyu Pamyu for new single to be spread throughout 110 countries & regions.

■ Related article:Official music playlist released for the next instalment of the party extravaganza "YYY" led by Nakata Yasutaka, kz, tofubeats, and banvox

Official music playlist released for the next instalment of the party extravaganza "YYY" led by Nakata Yasutaka, kz, tofubeats, and banvox

"YYY" is a live event for music fans of all generations spearheaded by Nakata Yasutaka, kz, tofubeats and banvox. In the run up to the next instalment of the party night, dubbed "Vol.2", live footage of Vol.1 featuring one song from each of the artists has been made available for viewing. As well as that, the official YYY playlist for Vol.2 has been put on the online music streaming service "Spotify".

YYY is handled by WARNER MUSIC JAPAN and ASOBISYSTEM who are leaders of Japanese music and pop culture. Vol.2 of YYY will continue the crazy partying where Vol.1 left off and will be held on Saturday January 28th, 2017 at Shinkiba STUDIO COAST. Be sure to check out the madness of Vol.1 from the link below. This is the first time official footage of YYY has been uploaded.

YYY Vol.1 Live Footage


Make sure you're ready for YYY Vol.2 with the official Spotify playlist below!

YYY Vol.2 By yyy_official
https://open.spotify.com/user/yyy_official/playlist/2eomeo6Y8HeLvVlcleJbmj

"YYY Vol.2" boasts an unprecedented line-up of Japanese dance music. There's less than a month to go before the big event, it's going to be huge.

■Information
YYY Vol.2
Date: Saturday  January 28th, 2017 15:00 OPEN/START
Location: Shinkiba STUDIO COAST
Line-up: Yasutaka Nakata / kz (livetune+) / tofubeats / banvox
Ticket Prices (tax-inclusive)
・General Ticket: ¥3,800-
・General Group Ticket C: ¥7,000 ※2 tickets
・General Group Ticket D: ¥13,000 ※4 tickets
Playguides
・ePlus(http://eplus.jp/sys/T1U14P0010163P0108P002176553P0050001P006001P0030003)
・Lawson Ticket(L-Code: 71027 http://l-tike.com/order/?gLcode=71027)
・Ticket Pia(P-Code: 313-536 http://t.pia.jp/pia/event/event.do?eventCd=1649116)
*You must pay a ¥500 drink fee for 1 beverage upon entering the venue.
*Children under the age of 6 are not permitted entry into the venue, whether or not accompanied by a parent or guardian.
YYY Official Website: yyy-official.com

ーーー
■Related Article: Yasutaka Nakata teams up with London artist Charli XCX and Kyary Pamyu Pamyu for new single to be spread throughout 110 countries & regions.

■Related Article: Kyary Pamyu Pamyu×Nakata Yasutaka unveil the CD cover art for their new single together!

Nakata Yasutaka, kz, tofubeats & banvox – 4 music veterans announce the second instalment of their LIVE & PARTY "YYY″ concert

"YYY" is a live concert performance and party spearheaded by music veterans Nakata Yasutaka, kz, tofubeats, and banvox. The first holding of the concert, titled "Vol.1", ended to great success back in summer this year. It's been announced that the next instalment of the show, "Vol.2", will be held in January next year. Both ticket & t-shirt as well as group ticket bundles are now available for advance booking until October 19th. WARNER MUSIC JAPAN and ASOBISYSTEM, both leads in the Japanese music and pop culture scene are in charge of "YYY". The new concert will follow up to Vol.1's success and will be held at Shinkiba Studio Coast on Saturday January 28th, 2017. A video teasing YYY Vol.2 has been made public showcasing the excitement at Vol.1.

YYY Vol.2 Teaser Trailer: https://youtu.be/l1izdfIdOk8

On stage will at "YYY" will be "Nakata Yasutaka", "kz (livetune+)", "tofubeats", and "banvox". It seems there are a lot of surprises in store for "YYY Vol.2" on top of this historical line-up of artists. Don't miss out on the next "YYY"!

ーーー
■Information
YYY Vol.2
Date: Saturday January 28th, 2017 – 15:00 OPEN/16:00 START
Location: Shinkiba STUDIO COAST
Line-up: Nakata Yasutaka / kz (livetune+) / tofubeats / banvox
YYY Official Website: yyy-official.com

Ticket Prices (tax included)
・Advance Ticket:¥3,500-
・Advance Ticket w/t-shirt(S/M/L):¥3,800-
・Advance Ticket Group Discount A: ¥6,600 ※For 2 people
・Advance Ticket Group Discount B: ¥12,000 ※For 4 people
◎Ticket Window URL:http://w.pia.jp/t/yyy/ ◎Ticket Window: Thursday October 13th 18:00〜Wednesday October 19th 23:59
・General Ticket: ¥3,800-
・General Ticket Group Discount C: ¥7,000 ※For 2 people
・General Ticket Group Discount D: ¥13,000 ※For 4 people
※You must pay a separate drink fee (¥500) for one drink upon entering the event.
※Those who purchase advance tickets online will be entered into a lottery and drawn for admittance.
※Those under the age of 6 are not permitted entry to the event, even with a parent or carer.

ーーー
■Related Article: Yasutaka Nakata, kz, tofubeats and banvox Slay Ultimate Sold-out Show "YYY" Vol.0.5: After Report

http://www.moshimoshi-nippon.jp/9619

■Related Article: New EP! Yasutaka Nakata X Kenshi Yonezu — "NANIMONO (feat. Kenshi Yonezu)" full version music video out now!

Nakata Yasutaka, kz, tofubeats & banvox – 4 music veterans to give a brand new LIVE & PARTY "YYY Vol.1" concert this summer!

"YYY" is a live music and party event hosted by Japanese music and pop culture leaders WARNER MUSIC JAPAN and ASOBISYSTEM. Vol.1 of the all-new summer event will be held on July 17th, 2016 at Shinkiba STUDIO COAST.


The tickets for the Vol.0.5 launch party, which was held at Shibuya SOUND MUSEUM VISION in January, sold out completely. There were so many people that fans intending to purchase same-day tickets, which were few in number, formed a gigantic line hoping to get first grabs.

The line-up for "YYY" includes Nakata Yasutaka (CAPSULE), kz (livetune), tofubeats and banvox. These 4 cutting-edge DJs, artists and producers, who are residents of the event and continue to be recognised worldwide for their work, have a huge arsenal of music ready to perform for people.

Advanced tickets for "YYY Vol.1" go on sale starting today. The availability window for you to get your tickets lasts until Sunday April 17th at 23:59, so be sure to get yours right now from here: http://w.pia.jp/t/yyy/

Don't miss out on the opportunity to attend "YYY" and witness dance music history in the making from this battle formation of immense artists!

■Information
YYY Vol.1
Date: Sunday July 17th, 2016 – 16:00 OPEN/17:00 START
Venue: Shinkiba STUDIO COAST
Line-up: Nakata Yasutaka(CAPSULE)/kz(livetune)/ tofubeats / banvox

Ticket prices (tax included)
① YYY Advanced Pre-Order Tickets ¥3,500 – Ticket Window: Friday April 8th 22:00~Sunday April 17th 23:59 http://w.pia.jp/t/yyy/
② Official Homepage Pre-Order Tickets ¥3,800 – Ticket Window: Saturday April 23rd 10:00~Sunday May 8th 23:59
③ General Tickets ¥3,800 – Ticket Window: Saturday June 4th 10:00~

※Drink charge for 1 beverage to be paid upon entry.
※Pre-Order tickets are available on a first-come-first-served basis. It will be notified once tickets are sold out, after which no more will be available.
※All children (under the age of 6) are not permitted entry to the venue even if with a parent/carer.

■ YYY Vol.1 Teaser Trailer: https://www.youtube.com/watch?v=NHvGEL3ljKw
■ YYY Official Website: yyy-official.com