Tokyo Disney Resort to Release Frozen 2 Goods that Will Melt Your Heart
Disney's Frozen is thawing back to life with the release of Frozen 2 which will premiere on November 22, 2019. To celebrate, Tokyo Disneyland and DisneySea are gearing up with the release of approximately 30 kinds of exclusive merchandise which will be released on October 18. These are definitely worth melting for. 
Plush Toy Hand Warmer: ¥2,900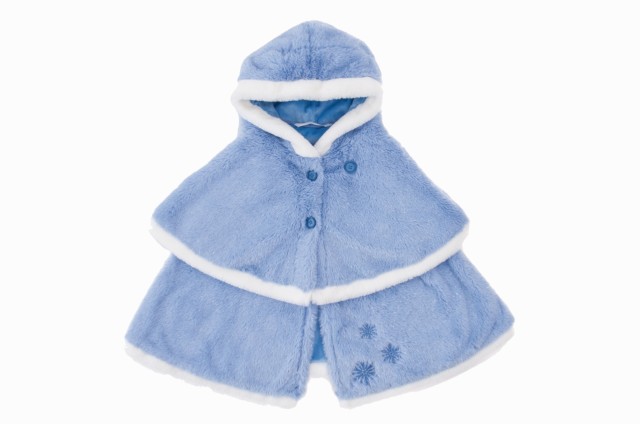 Kid's Cape: ¥3,900
The cold bothering you? Now you can let it go. Your kids will be prepared to embark on any winter adventure while staying stylish and warm with this magnificent Elsa and Anna-themed cape. Your sidekick Olaf has also come to life in the form of a Plush Toy Hand Warmer and is the perfect companion to keep your hands warm this season.
Drink Bottle: ¥2,700
Lip Balm: ¥900
There is also a big lineup of goods aimed at adults. The lineup consists of drink bottles, lip balms and much more. These items are perfect for everyday use no matter what season it is.  
Pancake Sandwich (Potato Salad and Corned Beef) with a souvenir pouch: ¥1,300 
Disneyland will also be serving up a delicious pancake fit for a princess which comes with a souvenir pouch. This Olaf Pancake Sandwich will be sold from October 18, 2019 to January 8, 2020. Two fluffy and sweet pancakes sandwich a potato salad and corned beef filling. The sweet and salty flavour will leave you and your friends finishing each other's sandwiches!
There will also be a photo spot located on the wall of the Cinderella Castle (Tomorrowland) where you can get a photo with your favourite Frozen characters. Make sure you plunge into the world of the film and join Elsa, Anna, Olaf, Kristoff and Sven for a special photo.
*Please check the special edition website to find out more about the availability dates of the photo spot. 
Special Cake Set: ¥2,000 
The Disney Ambassador Hotel's Hyperion Lounge will be selling a Special Cake Set and Special Drink from November 1 to December 19. The Special Cake Set consists of a lemon and cherry cheese tart. Can you spot the sugar paper Anna and Elsa on the plate? Eat the tart together with the lemon meringue for a refreshing flavour. 
Special Drink: ¥1,300
The Special Drink is an autumn-themed Maple Syrup Iced Tea which perfectly depicts the autumn scenes of the film.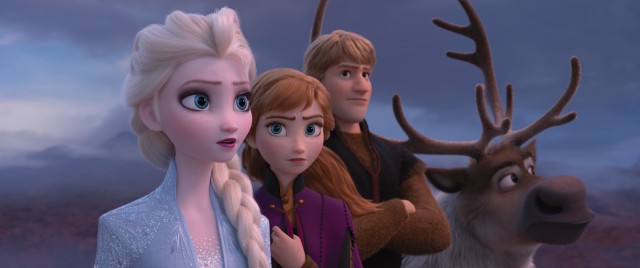 Tokyo Disney Resort® is giving you a first-time-in-forever-opportunity to experience the world of the film and is definitely worth checking out.
©Disney
RECOMMENDED ENTRIES
Jump Into the World Of Pixar with Tokyo DisneySea's Pixar Playtime Event Coming Winter 2020

Tokyo DisneySea has announced that it will hold a special event next year titled "Pixar Playtime" from January 10 to March 19. The event will plunge guests into the world of Disney•Pixar animated films.

The exciting "Pixar Playtime Pals" stage show is returning again for Pixar Playtime 2020. Guests will be invited to join in with familiar faces from the Pixar character cast for the show, which will take place at Mediterranean Harbor. Bo Peep from Toy Story 4 will make her first-ever appearance. At the end of the show, an entire band of characters will take to the stage for a grand finale with colourful balloons and decorations.

Head over to American Waterfront to catch the one and only Lightning McQueen from the Cars film series who will be rolling his way to greet the crowd. Guests are encouraged to join in with the Lightning McQueen Victory Lap where they will parade around the New York area along to jubilant music.

There will also be a Ratatouille stall where you can have fun cooking together with Remy.

Special Set – ¥1,980 @ Horizon Bay Restaurant

Horizon Bay Restaurant is serving up around 20 exciting dishes based on the Pixar cast, including an ocean-themed hamburger inspired by Finding Nemo and a roll cake based on the lovable Dory.

Special Set – ¥1,980 @ Vulcania Restaurant

If you love Monsters Inc., then you'll want to dine at Vulcania Restaurant where you can get your teeth into a custard-filled Mike Wazowski steamed bun.

Lots-o'-Cookie Sandwiches – ¥400 Each @ Liberty Landing Diner

There are countless Pixar-inspired foods, drinks and desserts to look forward to at this year's Pixar Playtime, and that includes plenty of never before seen options.

Scattered around all areas of the park you will find instantly-recognisable Disney•Pixar decorations, including the iconic Pixar Ball, as well as photo spots based on the Finding Nemo, The Incredibles and Coco film series'.

Decorations Forky from Toy Story 4 will also be making an appearance around the park.

If it's merchandise you want, you have over 100 items to choose from, such as the Pixar ball-themed smartphone case, headband and jumper; the Lightning McQueen Victory Lap series including the plush toy, flag, sun visor and more; and plenty of other exciting goodies.

Disney Hotels will will be offering special Tokyo Disney Resort® Vacation Packages which includes accommodation and access to the Pixar Playtime shows and food menus. There will also be lots of special events taking place as part of the festival, including at Tokyo DisneySea Hotel MiraCosta and up and down the Disney Resort Line.

Minnie Mouse Takes Over Tokyo Disneyland for 'Very Very Minnie!' Event in 2020

The all-new Minnie's Style Studio is set to open in Tokyo Disneyland on April 15, 2020 as a character greeting location where you can meet the Disney cast. In the run up to its opening, Minnie Mouse is hosting a 70-day kawaii-packed event entitled "Very Very Minnie!" which will run at the park from January 10 to March 19 next year.

There's so much to look forward to at the event. The "It's Very Minnie!" show will take place at the Showbase amphitheatre where Minnie and her fellow Disney comrades will look back at past events and dress up in various costumes they've worn up to now, along with music, serving lots of different styles such as Latin, romance and club. For the finale, the Disney characters will step out in all-new costumes inspired by Minnie. They will also dance along to a new theme song.

There will be a mini parade titled "Very Minnie Remix" packed full of Minnie references. The parade will make a stop in 6 areas around the park, with the characters and cast dressed in new costumes, inviting guests into the world of Minnie Mouse. Depending on the day you see the parade and what location from, you can expect to see something different every time, meaning you can enjoy the parade multiple times.

There will of course be plenty of cute Minnie-themed food and merchandise to enjoy too. Merch will feature Minnie's iconic polka dot design.

Special Set – ¥990 @ Huey, Dewey and Louie's Good Time Cafe

Sparkling Tapioca Drink (Strawberry Yogurt) – ¥450 @ Huey, Dewey and Louie's Good Time Cafe

Minnie has a cute line-up for food and drink across various cafes and restaurants in the park. The "Mickey Mouse Pizza" now on sale at the Huey, Dewey and Louie's Good Time Cafe will be transformed into a Minnie Mouse Pizza for a limited time. There's also the tapioca drinks, filled with tapioca pearls so it looks like Minnie's polka dots.

Special Set – ¥2,800 @ Eastside Cafe

Blue Bayou Course – ¥5,200 @ Blue Bayou Restaurant

Eastside Cafe is also getting in on the action, serving up a cute pasta dish with pink sauce and a ribbon, as is the Blue Bayou Restaurant where you can dine on a Minnie Mouse-inspired course.

The park will be decorated in all things "Very Very Minnie!" and they will change throughout the duration of the event. Be sure to find all the photo spots too for Minnie, Mickey, Donald and Goofy too.。

Enter the dreamy world of Minnie Mouse next year with "Very Very Minnie!"

Tokyo Disney Resort to Unlock A Whole New World in 2020: New Area, New Attractions, New Adventures

Tokyo Disney Resort will be telling the guards to open up the gates to an enormous number of brand new attractions, events and much more all at once on April 15, 2020. Over the course of the year, there will be so many exciting events and programs all over the resort that you will be wanting to waltz into Disney Resort® every day. This is the perfect chance to experience your perfect Happily Ever After. 

In short, Alongside the numerous seasonal programs and events, Tokyo Disneyland will be expanding Fantasyland. A new area will be built inside it called New Fantasyland, which is dedicated to the Disney film Beauty and the Beast. There will even be a new attraction called 'Enchanted Tale of Beauty and the Beast', an indoor theatre called 'Fantasyland Forest Theatre', and much more. Along with the new Fantasyland developments, Tomorrowland will be home to the new ride 'The Happy Ride with Baymax' and Toontown is getting an attraction called Minnie's Style Studio. 

New Disneyland Attractions to Open on April 15, 2020

New Attraction: Enchanted Tale of Beauty and the Beast

There will be a brand new large-scale attraction dedicated to the Disney classic Beauty and the Beast. Enter the picturesque village of medieval France where Belle resides. Embark on a journey through the film in a dancing teacup and become part of famous scenes as the nostalgic movie music embraces you. You will want this beautiful moment to last forever.

 New Indoor Theatre: Fantasyland Forest Theatre

This is the first ever full-scale indoor theatre to ever be built at Disneyland and it will reside in Fantasyland. The theme of the theatre is travelling the wonderful world of music with your favourite Disney characters. The live performances to take place on the stage will be undoubtedly dynamic and intense. 

Minnie Mouse Meet and Greet Facility: Minnie's Style Studio

For the first time in forever, Tokyo Disneyland is setting up a greeting facility for Minnie Mouse to greet guests. Head to Toontown to meet fashion designer Minnie Mouse in her beautiful costumes. Make sure to get a picture with her! 

*Toontown, where Minnie's Style Studio is located, will be presented by Kodansha Ltd.

The Happy Ride with Baymax

If you're a fan of Big Hero 6 then this ride is for you. Your favourite personal medical healthcare companion Baymax will pull you along on a thrilling and rather unpredictable journey. 

* The Happy Ride with Baymax is presented by Daihatsu Motor Co., Ltd.

Seasonal Events

Tokyo DisneySea 'Disney Easter' Special Event

March 27- June 12, 2020

Tokyo DisneySea has some incredibly exciting news: The Usapiyo chicks are due to hatch in time for Easter! These mysterious chicks with bunny ears are sure to have your heart hopping with happiness. They will be taking part in a show held at the Mediterranean Harbor. The Usapiyo will be joining Mickey Mouse and the gang to celebrate spring and fill your heart with excitement and fun. 

 

Tokyo Disneyland Special Program: 'Happy Fair with Baymax'

June 4 – November 1, 2020

This program will take place in Tomorrowland and will see the park filled with decorations, photo spots, merchandise and menu items themed on Big Hero 6. Your excitement levels are bound to inflate dramatically!

These are just a few exciting events that 2020 holds in store. Be Prepared for some fun!

*All images in this article are illustrations. 

©Disney
RELATED ENTRIES
Short Film Featuring Star Wars Character Grogu and Studio Ghibli's Dust Bunnies Released on Disney+

Over the past few decades, Star Wars has become one of the most beloved properties with fans around the world.

 

Grogu, known by many fans as Baby Yoda, first appeared in The Mandalorian, a series on Disney+ currently celebrating its third anniversary. 

 

With his mysterious background and incredible use of the Force, the tiny and adorable character became a hit with fans around the world, quickly making him one of the most popular characters in the recent Star Wars series.

 

World-renowned Japanese animation studio Studio Ghibli recently produced a short animation starring Grogu and Makkuro Kurosuke, also known as the Wandering Soot or, in the title for the short, Dust Bunnies. The characters first appeared in the film My Neighbor Totoro.

 

Studio Ghibli director Hayao Miyazaki and producer Toshio Suzuki have long been friends with Lucasfilm president Kathleen Kennedy, who readily agreed to produce the short as a symbol of their longstanding friendship. The short was directed by Katsuya Kondo.

Will you give this a watch on Disney+?


(C)2022 & TM Lucasfilm Ltd.(C)2022 Studio Ghibli.

Information

Zen – Grogu and Dust Bunnies

Streaming: November 12, 2022

Available on Disney+

Shibuya Hikarie's Disney HARVEST MARKET by CAFE COMPANY Store to Sell Christmas Menu Items and Merch

From November 9 until December 25, the Disney HARVEST MARKET by CAFE COMPANY Shibuya Hikarie location will be offering a special Christmas menu and exclusive holiday merchandise. 

The location's popular Afternoon Tea Party set will see a Christmas makeover, and a limited number of original Christmas cards will only be handed out to those who order one. Other menu items include a Stew Plate with Meatballs and Vegetables, Minnie's Berry and Cocoa Mousse, and plenty more tasty treats to get visitors into the holiday spirit. 

Menu

HAPPY CHRISTMAS! Afternoon Tea Set (Christmas Exclusive)

Original Christmas Cards (Limited quantity, not for sale)

​Meatball and Vegetable Stew Plate

Berry & Cocoa Miss Sweet Mousse ~Minnie Style~ 

Berry Dot Cioccolata

Holiday Fruit & Spice Tea

Exclusive Goods

Almond Chocolate

A 2.7-meter-high pure white statue of Mickey Mouse will welcome guests to the location, which will be filled with Christmas decorations. Come enjoy a fun Christmas season


 

Information

Disney HARVEST MARKET By CAFE COMPANY

Special Christmas Menu

Available: November 9 – December 25, 2022

Address: Shibuya Hikarie 7F (2-21-1 Shibuya, Shibuya-ku)
Hours: 

11:00-20:00 (Last food and drink orders at 19:00

Weekends & Holidays: 11:00-21:00 (Last food and drink orders at 20:00)

Online Shop: https://d-harvestmarket-shop.com/

Official Site:https://d-harvestmarket.com

Maison de FLEUR Introduces Baymax Goods to Ongoing Disney Collection

Popular Japanese accessories brand Maison de FLEUR has started selling new goods as part of the Disney Collection. This time, Baymax from Big Hero 6 takes center stage, and items are available now at Maison de FLEUR locations nationwide and online.

The company chose Manami Enosawa to model the collection–a fitting choice, as Baymax is her favorite Disney character. Enosawa will also act as the director of the apparel brand ARUMDY starting this fall.




The Baymax collection features a total of eight items perfect for everyday use. Fans can find everything from slippers featuring the robot's face to bags, charms, and pouches perfect for bringing to school or carrying around town. 


Come enjoy Maison de FLEUR's newest goods featuring Baymax, one of the most popular Disney characters in recent memory.

Information

BAYMAX from the Disney Collection /  Manami Enosawa x Maison de FLEUR

Release Date: October 8, 2022 *Available online on October 7 at 20:00
Where to Buy: Maison de FLEUR locations nationwide *Excluding Ikspiari store and outlets,
STRIPE CLUB online store (https://stcl.page.link/LQ19), ZOZOTOWN
Official Site: http://www.stripe-intl.com/

gelato pique Releases Chip 'n Dale Bedding Collection

Chip 'n Dale will appear in a new bedding collection from the roomwear brand gelato pique! As part of the gelato pique Sleep collection, the adorable chipmunks will appear on a number of new products inspired by the theme of 'getting ready for bed.' Fans of the characters won't want to miss the body pillow, nightcap, pillowcase, and other products sure to liven up your bedroom and sleep routine!

Merch Lineup

Chip 'n Dale / 3-piece Set (Single)

Chip 'n Dale Jacquard Cover

Chip 'n Dale Jacquard Pillowcase

Chip 'n Dale Nightcap

Chip 'n Dale Body Pillow

 

The products will go on sale on the official site and online department store USAGI ONLINE starting on September 20, 2022 at 12:00 PM. They will also be available to purchase in select stores starting October 14.

UNIQLO's UT Sweatshirt Collection Features Everything from Pop Culture Icons to Contemporary Art

UNIQLO's graphic T-shirt brand UT has revealed some new pieces for its Fall/Winter 2022 collection! Some new sweatshirts are hitting the market featuring everything from Peanuts and Disney characters to Museums of the World and classic Spider-Man art.

Peanuts

From the world-famous Peanuts comic strip comes a collection of sweatshirts for children and adults! Be sure to grab these adorable designs featuring the daily life of Snoopy, Charlie Brown and friends.

Release Date: August 22, 2022

The Philosophy of Andy Warhol

UNIQLO has worked with Andy Warhol's pieces for a number of years, and the latest collection features the powerful messages the artist left through his works. While the words themselves are powerful, the designs are simple and easy to incorporate into any look.

Release Date: August 29, 2022

New York Pop Icons


Keith Haring, Jean-Michel Basquiat, and Kenny Scharf were pioneers of New York pop culture in the 1980s. These bold prints are sure to turn heads. 

Release Date: August 29, 2022

Museums of the World Collection


The Museums of the World collection of men's shirts features beloved museums like the Tate Modern, the Louvre, the Museum of Fine Arts Boston, and more. This valuable collection was made possible by UNIQLO's continued art initiative, as the company has continued to work with museums around the world to share the wonders of art with as many people as possible.

Release Date: September 12, 2022

Disney Dearest Friends

Many Disney films depict wholesome friendships born from fateful encounters. Keeping the theme of best friends in mind, these sweatshirts feature sweet terms and beautiful typography.

Release Date: September 5, 2022

Disney Mickey & Friends

The collection is inspired by American college sweatshirts, adding motifs of Disney characters. The vintage-style design will make you feel wonderfully nostalgic.

Release Date: September 5, 2022

Spider-Man 60th Anniversary: Amazing Years


Since his debut in 1962, Spider-Man has grown to become a huge figure in pop culture. This special collection uses some of the coolest comic book art of all time, perfect for today's superhero fans.

Release Date: October 3, 2022

These sweatshirts are perfect for jazzing up your fall and winter wardrobe, so be sure to grab your favorites!

Disney SERIES CREATED by MOUSSY Reveals Autumn Collection

High-casual brand MOUSSY has revealed the Disney SERIES CREATED by MOUSSY 2022 Autumn Collection! The items are now available to preorder at a number of online outlets.

QUATTING Design Series

BOA Series

THERMAL Series

The 2022 Autumn Collection lineup features original art drawn exclusively for MOUSSY. Each design was inspired by MOUSSY's classic 70s and 80s feel, while also incorporating some 90s street style. The Mickey QUATTING Design Series is more casual, and for those wanting to stay more comfy and warm during the fall months, the THERMAL series has been updated with Mickey Mouse designs all over the fabric. 

An original acrylic stand featuring the Mickey Mouse QUATTING Design is available while supplies last when preordering any items from the 2022 Autumn Collection at the SHEL'TTER online store.

©Disney

UNIQLO Releases New UT Collection Featuring Mickey & Friends Art by Steven Harrington

UNIQLO's graphic T-shirt brand UT has announced an adorable new Disney-themed collection. The 'Mickey & Friends Art by Steven Harrington UT' collection is a triple collaboration with Los Angeles-based artist Stephen Harrington and Disney. The items will go on sale at UNIQLO TOKYO and five other nearby stores on June 10 ahead of the collection's launch at all UNIQLO stores on June 13. The colorful collection was inspired by the happiness, joy, and freedom Harrington felt as a child, which the artist expresses through classic Disney characters designed his typical pop style.


This collection is the first made in collaboration with Steven Harrington, whose vibrant art is inspired by California's landscape and mixed culture. The colorful pop art found in his work alongside the beloved character Mickey Mouse is something Disney fans won't want to miss adding to their wardrobe.

Kids sizes are also available, so try coordinating with the younger people in your life this summer!

Mickey and Minnie Costumes Now Available for LOVOT Home Robots

GROOVE X's home robot series LOVOT is set to launch a new collaboration with the Disney store.

The Minnie and Mickey LOVOT Costumes are available for purchase at the Disney Flagship Shop Tokyo, Disney Store Shinjuku Takashimaya, Disney Store LUCUA Osaka, and the Disney Official Online Store shopDisney.

LOVOT Costume – Mickey


This fancy costume will make your LOVOT look just like Mickey Mouse, dressed up with an elegant gold bow tie.
The white gloves and large round ears are too adorable. (The bow tie is removable!)


Mickey Costume Purchase Bonus: Mickey Design


LOVOT Costume – Minnie

The Minnie costume features a red and white polka dot dress and a cute ribbon. The lace visible beneath the hem of the dress is a key point.

Minnie Costume Purchase Bonus: Minnie Design

The costumes also come with special serial numbers that can be entered into the LOVOT app to give your robot Mickey or Minnie eyes! Disney fans won't want to miss out on this chance!

Information

LOVOT Costumes / Mickey & Minnie
*Includes nose and hangar for LOVOT models

Release Date: April 26, 2022
Price: ¥25,300 each (Tax Included)

Where to Buy:
Disney Flagship Shop Tokyo, Disney Store Shinjuku Takashimaya, Disney Store LUCUA Osaka, Disney Official Online Store shopDisney
: http://shopDisney.jp/c/lovot/

*Not available at LOVOT stores or LOVOT Online. 

Disney SERIES CREATED by MOUSSY 2022 Summer Collection Launched

High-casual brand MOUSSY released the Disney SERIES CREATED by MOUSSY 2022 Summer Collection on April 20, 2022! Items from the collection are available at the SHEL'TTER WEB STORE, ZOZOTOWN, the MOUSSY Flagship Shop, and Lumine EST Shinjuku. 

The collection was created with a unique message in mind: "Seek a Miracle." These items could only be created by the designers at MOUSSY, so Disney fans won't want to miss out.

Collection Lineup

The 2022 Summer Collection features unique artwork drawn exclusively for the new release. The new collection offers retro and nostalgic designs based on 70s and 80s vintage taste and 90s street fashion.


Certain products in the collection will be made-to-order in an attempt to reduce environmental waste, a cause important to MOUSSY. More information can be found at the website listed below!



Will you be grabbing some of these items for the hot summer months?

New Toy Story 3 Collection Features Toys and Goods from the Popular Pixar Film

A new collection of goods inspired by Toy Story 3 is here! Items from the Andy's World Collection will be available to purchase at the shopDisney online store, the Disney Flagship Tokyo store, and at Tokyo Disney Resort on April 28 and at Disney Store locations nationwide on May 3. 

The items in the collection were inspired by the many popular toy characters in the film, with designs ranging from images taken straight from the film to the wallpaper in Andy's room.  

The item lineup includes a wide variety of apparel and lifestyle items that can be used both at home and on the go. From short-sleeved shirts and laptop computer cases to tissue box covers and stuffed animals, there's something for every fan! 

 

© Disney/Pixar © Just Play, LLC Mr. Potato Head & Mrs. Potato Head are trademarks of Hasbro used with permission.
© Hasbro. All Rights Reserved. Mattel toys used with permission. © Mattel, Inc. All Rights Reserved. Corvette®

Maison de FLEUR Releases Colorful Disney Girls Collection

Japanese accessories brand Maison de FLEUR has opened orders for its new Disney Girls Character Collection! The adorable items are now available on the shop's e-commerce site STRIPE CLUB and ZOZOTOWN until May 8, 2022.

The new collection features four popular female Disney characters–Minnie Mouse, Daisy Duck, Clarice, and Marie. Fans can grab tote bags and card cases inspired by each of these famous characters, with delivery scheduled for late July.

Collection

Minnie Mouse 

Daisy Duck 

Clarice 

Marie 





The tote bags feature accents inspired by each character's prominent color. The combination of casual canvas and luxurious ruffles is very on-brand, and despite the smaller size, these bags can easily hold a folding umbrella, tumbler, and lots of other items.


The card cases are sure to complement any bag, and each one comes with a charm. Try carrying them together with a matching tote!


Pixar Fest Pop-Up Store by Small Planet to Open at Shinjuku Odakyu for the First Time

From April 13 until April 25, fans of Disney Pixar will want to visit the first floor of the Odakyu Department store in Shinjuku! The Pixar Fest Pop-Up Store by Small Planet will be selling a large collection of items featuring popular characters from Toy Story, Monsters, Inc., Cars, and more!

A wide variety of PIXAR goods such as bags, towels, mugs, stationery, and apparel will be available, and the Disney Friend of Nature Pop-Up Store by Small Planet will be held simultaneously, featuring sustainable and eco-friendly Disney items.

PIXAR FEST POP UP STORE by Small Planet Goods at a Glance

[Exclusive Event Item] IC Card Case: ¥2,310 

[Event Exclusive Item] Drawstring Bag: ¥660 *On sale April 16

[Event Exclusive Item] Random Pin Collection (12 varieties): ¥440 each

Purchase Bonus: Tote Bag

Purchase Bonus: Acrylic Coaster

Starting April 13, guests spending ¥6,600 (including tax) or more at the venue will receive one special tote bag while supplies last! Starting April 23, guests spending ¥2,750 (including tax) will receive a Toy Story acrylic coaster.

Disney FRIEND OF NATURE POP UP STORE by Small Planet Goods at a Glance

[Event Exclusive Item] Mug Made from Recycled Goods "Green Vibes Only!": ¥2,310

[Event Exclusive Item] Eco Bag "Green Vibes Only!": ¥3,190 *On sale April 15

Be sure to visit the pop-up shop to grab some exclusive merch while you can!

©Disney/Pixar
©Disney

Information

Pixar Fest Pop-Up Store by Small Planet

Disney Friend of Nature Pop-Up Store by Small Planet
Running: April 13 – April 25, 2022
Hours: 10:00-20:30 *Closes at 20:00 on April 17 and April 24
Venue: Odakyu Department Store Shinjuku Main Building 1F, Special Venue (In front of the Central Entrance)
Address: 1-1-3 Nishishinjuku, Shinjuku-ku, Tokyo
Access: In front of the Shinjuku Station West Entrance
Official Site: https://www.odakyu-dept.co.jp/