Tokyo's Instagram-Worthy Christmas Cakes Are a Must-Grab This Holiday Season
With Halloween now out of the way, it's time to plunge ourselves into that Christmas spirit! We've compiled a list of some of the most delicious-looking and Instagrammable Christmas cakes available to buy in Tokyo this year that make for the perfect Christmas party accompaniments.
Noel Tokyo Station Hotel @ Tokyo Station
Noel – ¥6,200 (Tax Included) @ Tokyo Station Hotel
This chestnut cake is inspired by the pine pillars that supported the Tokyo Station Marunouchi station building until it was restored. It has a chestnut and sweet potato base and is layered with chestnut mousse and coffee mousse to recreate the rings of a tree which are used to tell a tree's age.
*10 served per day
*Reservation Window: November 5 – December 17, 2019
*Delivery Window: December 22-25, 2019
*Online reservations available. Exclusive to GRANSTA.
More Details: https://www.moshimoshi-nippon.jp/267999
pon pon×Chris.P @ Tokyo Solamachi
Crispy Cakes (Happy Wreath/Santa/Reindeer) – ¥508 Each @ pon pon×Chris.P (East Yard Floor 2F) [Available From November 15]
These tiny crispy cakes are another great little bite to eat. The cute Santa version is cookie and milk flavoured and has marshmallows as the fluff of his hat.
More Details: https://www.moshimoshi-nippon.jp/269015
Café Cova Milano @ GINZA SIX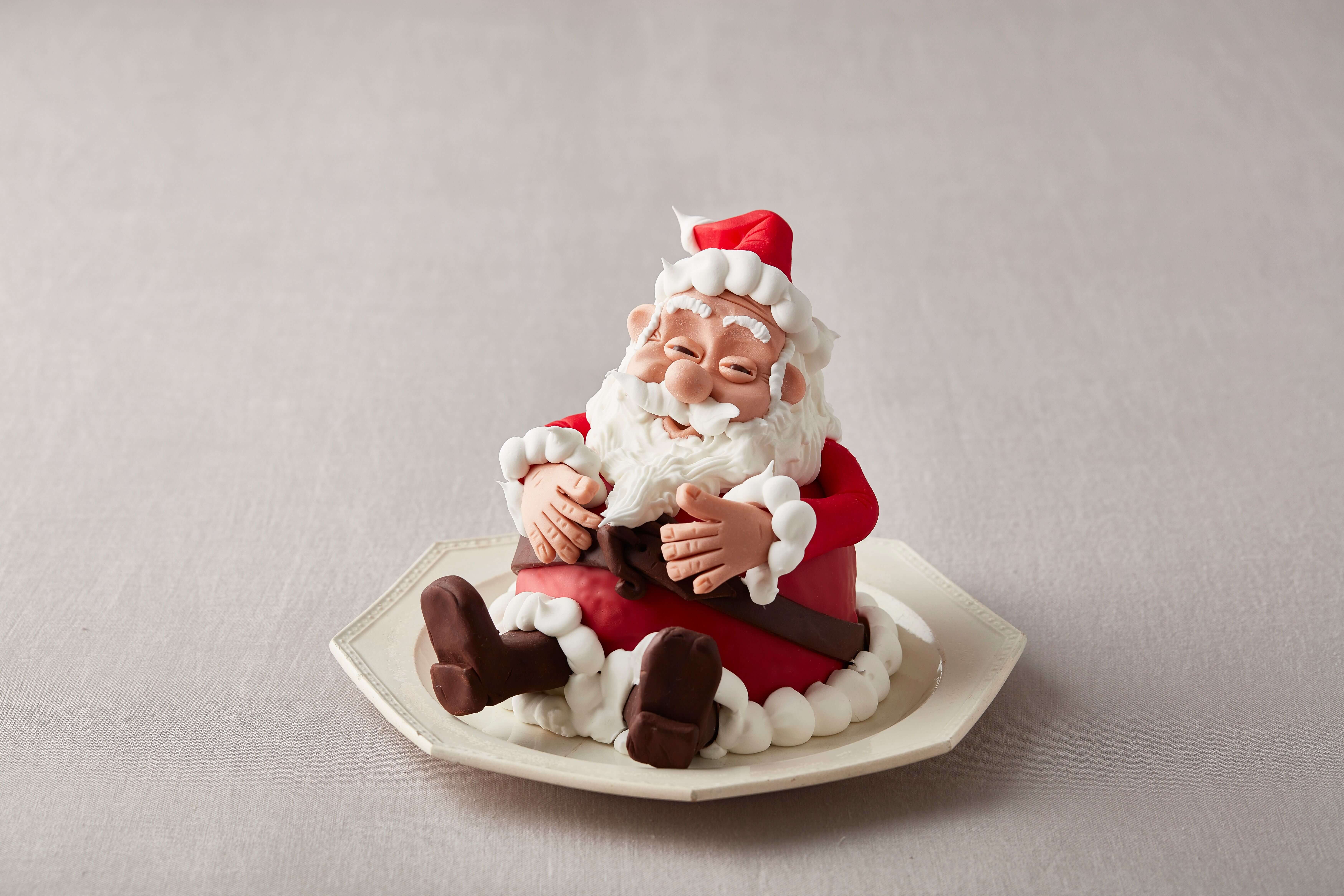 Panettone Babbo Natale – ¥7,407 @ Café Cova Milano
Cova's panettone is made with a secret recipe that has been handed down since the beginning of the 19th century.
More Details: https://www.moshimoshi-nippon.jp/265169
Tokyo Disney Resort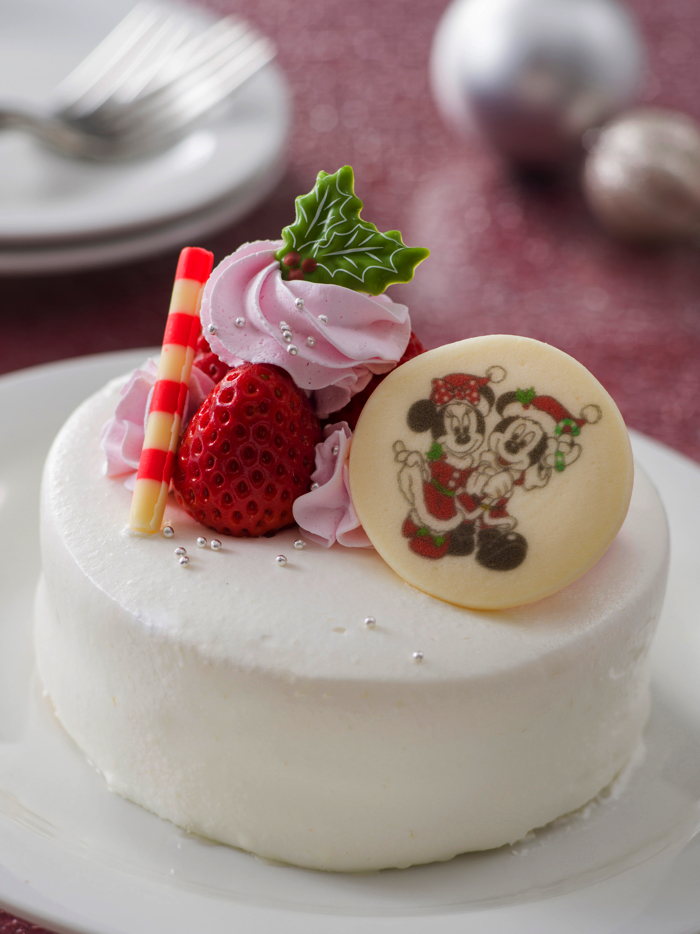 Christmas Cake: ¥1,480 / Available at: Tokyo DisneySea (Horizon Bay Restaurant), Tokyo Disneyland (Queen of Hearts Banquet Hall)
There's lots going on at Tokyo Disney Resort this year, at both Tokyo Disneyland and Tokyo DisneySea. Don't miss out on this cute Mickey and Minnie Mouse Christmas cake!
More Details: https://www.moshimoshi-nippon.jp/266495
Which is your favourite from the list? Christmas cakes are a must-have on Christmas Day, so make sure you pick one up before the big day!
RECOMMENDED ENTRIES
Adorable Mini Penguin and Polar Bear Confections to Arrive in Family Mart

Tabemas is a Japanese confectionery series of small, traditional sweets designed to look like characters. For the first time, Tabemas is collaborating with the popular fictional character series Sumikko Gurashi to release Shirokuma and Penguin? sweets. The new confections will be sold in the chilled desserts corner of Family Mart convenience stores across Japan from November 12, 2019.

The lovable characters who have been transformed into delicious sweets are Shirokuma: the shy polar bear who tends to get cold easily; and Penguin?, who has no confidence in their identity as a penguin. 

The series name "Tabemas" means "edible mascot" and as the name suggests, these are traditional nerikiri confections which are made from bean paste and soft mochi, creating an adorable plump appearance.  Shirokuma's body is white with pink ears whereas Penguin? has a pea-green body with a white stomach and yellow feet and beak. Both confections are kneaded with the characters' charm and stand joining their tiny hands, staring at you with their adorable round eyes. 

Both confections are filled with the mild flavour of red bean paste. To match the colour schemes of the characters, the white Shirokuma is milk-flavoured and the pale green Penguin? is apple-flavoured. The flavours of these confections are just as irresisitble as their appearance. You're bound to be taking lots of photos of them for your next social media post in no time!

As these confections are in limited supply, make sure to buy them as soon as possible if you are interested.

(C)2019 San-X Co., Ltd. All Rights Reserved.

Information

Tabemas Confectionery Series: Sumikko Gurashi

Confections: Shirokuma (Milk), Penguin? (Apple)

Recommended Retail Price: ¥369 each (Before Tax)

Release Date: November 12, 2019

Available at: The chilled desserts section of Family Mart convenience stores across Japan.

* These are in limited supply and sales will end once all stock has been depleted.

*The days on which the Tabemas Confectionery series is sold may vary from store to store.

* Some Family Marts may not sell the Tabemas series.

More Information on the Tabemas Sumikko Gurashi Series (Japanese Only):https://www.bandai.co.jp/candy/products/2019/4549660424444000.html

Krispy Kreme Releases Winter-Limited Doughnuts in Nagoya

Krispy Kreme Japan released two new doughnuts for a limited period only starting from November 1, 2019. The two new doughnuts are part of the Krispy Kreme Premium series and are only available to purchase from the JR Nagoya Takashiyama branch. The two new flavours are the Holiday Gorilla and Brûlée Glazed Fruity Sangria.

The Krispy Kreme Premium series is only available at the Nagoya Takashiyama branch. These doughnuts have a cake-like texture and are filled with a luxurious serving of whipped cream. Each doughnut is carefully made with the utmost care and decorated in the shop. These are sold fresh every day and enjoyed by customers as they are made. 

The Krispy Kreme Premium Holiday Gorilla consists of a yellow purin-flavoured chocolate wreath. A ferocious bear made of fluffy whipped chocolate can be seen peeking through the doughnut hole. After a sprinkling of sparkling silver balls and a strawberry chocolate ribbon, the doughnut is complete. The gorilla's face is made of caramel chocolate and bitter chocolate. The ears are made of chocolate coffee beans and the doughnut hole is filled with marshmallow cream. The fusion of chocolate and marshmallows makes for the perfect winter treat. 


The Krispy Kreme Premium Brûlée Glazed Fruity Sangria is an enhanced version of KKDJ's most popular doughnut series: the Original Glazed®. The surface of the doughnut is covered in a crunchy brûlée layer which is full of flavour. Red wine paste is combined with a sweet and tangy marmalade to make the luxurious filling for the doughnut, creating the flavour of sangria which is perfect for adults. 

Don't miss the opportunity to grab a delicious winter doughnut from Krispy Kreme!

Information

Krispy Kreme Premium Holiday Gorilla

Selling: November 1 – December 25, 2019 

Price: ¥300 (Before Tax)

Krispy Kreme Premium Brûlée Glazed Fruity Sangria

Selling: November 1 – December 25, 2019 (Subject to change)

Price: ¥270 (Before Tax)

Krispy Kreme Doughnuts JR Nagoya Takashiyama, Nagoya 

Address: JR Nagoya Takashiyama Kita Block 1st Floor, 1-1-4, Meieki, Nakamura Ward, Nagoya, Aichi 

Opening Hours: 10:00 – 20:00

Krispy Kreme Doughnuts Official Website: https://krispykreme.jp/

Starbucks to Release Two Anniversary Drinks in Kyoto and Hyogo for Only 10 Days

Starbucks Coffee Japan is commemorating 20-years since opening their Kyoto and Hyogo Prefecture branches with a 10-day-limited anniversary project which will run from November 12 to November 21. The barristers of both prefectures rose to the challenge to come up with three anniversary drinks and a vote took place to decide on a winning drink for each prefecture. The winners were announced as the Kyoto Erai Matcha Matcha Frappuccino® and the Hyogo Bari Choco Haittou Frappuccino®.  

*  Update: Starbucks Coffee Japan has just announced that the 20-year commemoration drink sales period has been postponed. The new drink launch date and limited period is yet to be announced. For more information, please follow this link (Japanese only) : https://www.starbucks.co.jp/press_release/pr2020-3224.php 

One sip of the Kyoto anniversary drink will send your taste buds on a journey to Kyoto. The ideas for the drink originated from the Kyoto Porta West branch. The barristers of Kyoto took it in their hands to interpret the culture of Kyoto in the form of a Starbucks drink by infusing the essence of Kyoto's historical temples and elegant flavours. The taste of Starbucks' popular Matcha Cream Frappuccino® can be tasted in the drink. Just seeing the green colour is enough to trigger memories of the Zen Buddhist temple Saiho-ji, which is famous for its moss garden to the extent that it is even called "Koke-dera", meaning "moss temple".

The whipped cream creates a contrast with the green matcha which will definitely spark memories of Ryoan-ji Zen temple in some keen Kyoto travellers. The drink is dusted with matcha and dark mocha powder, creating the image of green and brown leaves. The milk base fully enhances the matcha flavour. A creamy cloud of whipped cream and dusting of bitter matcha are layered to create a wonderful flavour adventure which is bound to take your taste buds on a journey off the beaten track.

Stretching from the north to the south of the Japan, Hyogo Prefecture is the largest prefecture in the Kinki region and is home to many towns which are bursting with originality. Hyogo's barristers created their drink based on the concept of increasing love for Hyogo Prefecture's unique towns. The idea for the Hyogo Bari Choco Haittou Frappuccino® came from the barristers of the Himeji Minami branch. 

The Port of Kobe opened in 1868 and has since flourished as the gateway to the world. Foreign culture including western confectionary has since spread across Japan with Kobe as its starting point. Considering Kobe's history with western culture and the cold winter days that lie ahead, chocolate was chosen as the main flavour. Chocolate chips, chocolate sauce and chocolate whipped cream decorate the drink in diversity. The drink is even topped with chocolate sauce and dark mocha powder, making the perfect luxury Frappuccino® to tempt all chocoholics. After just one sip, you will immediately fall in love with the top-class chocolatey flavour. 

If you're in Kyoto or Hyogo, make sure to stop by a Starbucks to get your fill of cultural flavours.

Information

Kyoto Erai Matcha Matcha Frappuccino®

Price:¥590 (Tall, Before Tax)

Available at 33 Starbucks Cafes across Kyoto Prefecture 

*Sales will end once stock has been fully depleted.

Hyogo Bari Choco Haittou Frappuccino®

Price:¥590 (Tall, Before Tax)

Available at 54 Starbucks Cafes across Hyogo Prefecture

*Please be aware that not all Starbucks Cafes sell the Hyogo Bari Choco Haittou Frappuccino®. Sales will end once stock has been fully depleted.

Release: Please follow this link for updates on the new sales period and start date (Japanese only):https://www.starbucks.co.jp/press_release/pr2020-3224.php

Starbucks Japan Official Website: https://www.starbucks.co.jp/en/
RELATED ENTRIES
Tokyo Station's Pokémon Tokyo Banana is the Souvenir to Buy in Tokyo

Tokyo's official souvenir sweets brand Tokyo Banana launched pre-sales of its new Pokémon Tokyo Banana series of confections last month, with Pikachu as the first catch. Official sales will roll out at the Tokyo Station branch of Tokyo Banana on December 10, 2020.

Pokémon turn into Tokyo's official souvenir sweets

Pikachu will be the first Pokémon to feature as the design for Tokyo Banana.

A special Pokémon Tokyo Banana stall will open at Tokyo Station's JR Line

An official Pokémon Tokyo Banana stall will open inside Hanagataya on the JR side of Tokyo Station on December 10 which will sell exclusively Pokémon Tokyo Banana products. This will begin with Pikachu followed by an upcoming new entry set for release in January 2021.

They come in a cute gift box

Pikachu Tokyo Banana (Contains 8) | ¥1,188 (Tax Included)

Pokémon Trainers can pick up a pack of eight in a special gift box. These boxes are also available at other branches of Tokyo Banana in Tokyo including Shinagawa, Ueno, Ebina, and elsewhere. A must-grab to take home if you're travelling to Tokyo.

©2020 Pokémon. ©1995-2020 Nintendo/Creatures Inc. /GAME FREAK inc.
ポケットモンスター・ポケモン・Pokémonは任天堂・クリーチャーズ・ゲームフリークの登録商標です。

Los Angeles Pottery Maker Victoria Morris Gets Pop-Up Shop in Tokyo

Select shop LOVELESS has opened a pop-up store for Los Angeles native pottery maker Victoria Morris at their flagship store LOVELESS Aoyama in cooperation with Harajuku OS1 Gallery. It will run from December 5 to 10.


This is the first pop-up shop themed on flower vases to open at LOVELESS. To promote the shop, customers can pick up a limited-edition T-shirt featuring a photo of one of Victoria Morris works.

Additionally, those who purchase select products at the shop, or order a drink from the HADEN BOOKS cafe on the first floor of LOVELESS Aoyama, will receive an A2 poster featuring Morris's pottery work. These are available on a first-come, first-served basis.

Information

LOVELESS Aoyama
Address: 3-16-1 Minami-Aoyama, Minami-ku, Tokyo
Opening Hours: 11:00-20:00
Official Website: https://www.loveless-shop.jp/ 

Kaori's Easy Recipe: Learn to Make Banana and Black Tea Muffins

With just a small bit of ingenuity, turn everyday food into something cute using Kaori's Easy Recipe! With a few simple ideas, an ordinary recipe magically transforms into a cute dish.

Today, I'll be showing you a super simple dessert made using hotcake mix. I decorated the muffins with strawberries and a dusting of icing sugar to give them that Christmas feel.

Ingredients
1 bag of hotcake mix (150g)
1 large egg
20g sugar
25ml vegetable oil
30ml milk
2 ripe bananas
1 tbsp black tea leaves
*If you don't have loose black tea leaves you can use the leaves from inside of a black tea bag

1

Slice half of one banana for topping later. Mash the remaining one and a half in a bowl with a fork or potato masher.

2


In a different bowl, add all of the ingredients and mix together. Once mixed, add the mashed banana and mix again to combine.

3


Add the mix to muffin tins. The muffins will rise quite a bit so you may want to use less mix. Finish by adding the sliced bananas from Step 1 on top.
上に1でスライスしておいたバナナをトッピングする。

4
Bake at 180℃ on the middle shelf for 25 minutes.

5


Complete your muffins by dusting with icing sugar, fresh cream, and strawberries. I added a chocolate Hello Kitty on mine!

Kaori invites you into her world of character-themed food dishes in her recipe series. Be sure to check out her Instagram where she has uploaded many pictures of her character dishes!

Kaori Kubota (@kaopan27)

I live in Hokkaido and I love to make character themed foods, desserts and pastries♡

I want to see my family smile, so I enjoy putting in a bit of effort to make character foods and changing food into something cute♡

You can see more of my character foods and character bento boxes on my Instagram page → @kaopan72

Sarutahiko Coffee Releases Pistachio and Mixed Berry Coffee Beverage For Christmas

Sarutahiko Coffee released a Christmas-exclusive seasonal flavour of its popular Jellatte dessert drink on Tuesday (December 1) which it's calling the "Maroron Merry Pudding Jellatte."

Maroron Merry Pudding Jellatte | ¥750 (Before Tax)

The beverage is the second in this year's Christmas themed drinks to be released by Sarutahiko Coffee. It uses a coffee jelly base made from Ethiopian coffee beans and contains layers of mascarpone cheese from Italy, a chocolate sauce made from Cacao Hunters chocolate, milk pudding, four kinds of mixed berry jellies, pistachio milk pudding, milk foam, and to top it all off, chocolate pieces and pistachios.

The pistachio and mascarpone bring a richness to the dessert drink which blends deliciously with the freshness of the berries and full-bodied coffee for a combination that's like a warm and cosy Christmas hug.

Information

Maroron Merry Pudding Jellatte
Serving: December 1, 2020 – December 25, 2020
Available: Sarutahiko Coffee in Japan
Official Website: https://sarutahiko.co

Kyoto's New Cafe YOJIYA CAFE Ocha no Crepe Serves Tasty Takeout Matcha Crepes

YOJIYA CAFE opened up a new cafe called YOJIYA CAFE Ocha no Crepe in Kyoto on November 30, 2020, serving a selection of crepes made with Uji matcha and specially-selected ingredients.


YOJIYA is a Kyoto-based company that first opened 116 years ago specialising in aburatorigami blotting paper. Today, the company has expanded its range of cosmetic and beauty items, and it even operates two cafes in Kyoto. On Monday (November 30), it opened YOJIYA CAFE Ocha no Crepe in Nijo Fuyacho, Kyoto, an all-new cafe serving takeout crepes.

Ocha no Crepe Matcha | ¥750 (Tax Included)


The cafe's signature matcha crepe is filled with cream, rice flour dumplings, and matcha from Uji. The crepe pastry itself is made from an original blend of two types of wheat flour. The cream is a delicious blend of three types of cream plus matcha cream. It's also filled with crunchy pie which is cooked fresh every morning. The crepe is finished with an illustration of a matcha teacup and whisk made from matcha.

The high quality matcha crepes are made the perfect size and with the perfect combinations so they can be enjoyed even after a meal.

Be sure to pay a visit to YOJIYA CAFE Ocha no Crepe when visiting Kyoto.

Information

YOJIYA CAFE Ocha no Crepe
Grand Opening: November 30, 2020
Address: Nijo dori & Fuyacho-dori, Hoteiyachō, Nakagyo Ward, Kyoto
Opening Hours: 11:00-18:00
No Fixed Holidays
TEL: 075-255-9292

YOJIYA CAFE Official Website: http://www.yojiyacafe.com

Sanrio's Little Twin Stars Kiki & Lala Light Up Shinjuku With TWINKLE COLOR CHRISTMAS Illumination Event

Sanrio's beloved character pair Kiki & Lala, also known as the Little Twin Stars, are hosting a special winter event titled "TWINKLE COLOR CHRISTMAS" at Shinjuku Southern Terrace from December 1 to 25, illuminating the area with beautiful Christmas lights, as part of their 45th anniversary.

Kiki & Lala's twinkling Christmas tree magical in the daytime and night time

The towering 4-meter tall Christmas Tree is decorated in countless mirror balls which reflect beautifully both during the day from the sun and at night with Kiki & Lala's illuminations. A special light show is also taking place from 16:30 each day with Christmas songs.


Decorated around the tree are Kiki & Lala neon signs and pastel-coloured adornments.

Those unable to visit Shinjuku this Christmas can access the "TWINKLE COLOR CHRISTMAS AR TREE" digitally This will have Kiki & Lala's Christmas tree appear on your phone when taking photos. You can access it here.

Kiki & Lala treats at the Sanrio Cafe Wagon

Limited time menu

45th Anniversary Items

On weekends, as well as from December 19 up to Christmas Day, a food wagon will make an appearance at the event serving Kiki & Lala food and drink like the pink and fruity Ruby Chocolate Latte and fruit-filled Twinkle Crepe.

©'76,'20 SANRIO 著作(株)サンリオ

Information

Little Twin Stars x Shinjuku Southern Terrace TWINKLE COLOR CHRISTMAS
Running: December 1, 2020 – December 25, 2020
Tree Light-Up Schedule: December 1 = 17:00-24:00 / December 2-24 = 16:30~24:00 / December 25 = 16:30-21:00
Address: 2-2-1 Yoyogi, Shinjuku, Tokyo
Entry: Free
Official Website: https://www.sanrio.co.jp/news/ts-odakyu-twinkle-color-christmas-20201119/

Tokyo Skytree® Promotes NiziU's Debut Single 'Step and a step' With Special Light Show

To promote the debut single Step and a step by global girls group NiziU, which was released on Wednesday (December 2), Tokyo Skytree is set to put on a special rainbow-coloured light show. It will also display the outfits that Niziu wore in the music video of their pre-debut single Make you happy atop its 450-meter-high Tembo Deck.

NiziU is a nine-member global all-female music group which formed via Nizi Project, an audition programme co-produced by Sony Music Entertainment, Sony Music Labels, and JYP Entertainment.

Tokyo Skytree lights up in all the colours of the rainbow

Tokyo Skytree is running the light show for three consecutive days in promotion of NiziU's debut single Step and a step.

Light Show Schedule
December 2, 2020 @ 17:30-24:00
December 3, 2020 @ 17:30-24:00
December 4, 2020 @ 17:30-24:00

NiziU outfit exhibition

NiziU fans should head up to Tokyo Skytree's Tembo Deck where they can see the outfits that NiziU wore in their Make you happy music video which became a hit for its jump-rope dance sequence.

Outfit Exhibition Schedule

Running: December 2, 2020 – December 13, 2020

Location: Tokyo Skytree Tembo Deck (Floor 450F)

NiziU's popularity has continued to surge this year. Stay tuned for the latest information on the up-and-coming girl's group.

©2020 Sony Music Labels Inc./JYP Entertainment. All rights reserved.
©TOKYO-SKYTREE

Japan's Moomin Cafe Releases Christmas Takeout Food For the 2020 Holiday Season

Moomin Cafe branches around Japan, which are themed on the Swedish fairy-tale Moomin books, released their Christmas menu on November 20.


Moomin Cafe Winter Season Menu | ¥4,800 (Before Tax) *Photo is a portion for 2


The seasonal menu is a very special set containing a burger, chicken, salmon milk soup, raspberry juice (which is adored by the Moomin family), and more, so you can eat heartily like the Moomins this winter.

Souvenir Cup (2 Designs)

Visitors can also order a dessert and choose from two different mugs. Takeout is available at each of the cafes so you enjoy a Moomin Christmas at home.

Table reservations are available via the Moomin Cafe website so customers can ensure they can get booked in during the busy holiday season.

If you're in Japan for Christmas then don't miss out on a visit to the Moomin cafe.

©Moomin Characters TM

KINGDOM HEARTS Melody of Memory Themed Cafes to Open in Japan This Holiday Season

Japanese company LEGS has announced the opening of two limited-time cafes themed on the video game KINGDOM HEARTS Melody of Memory which will run from December 11, 2020 to January 31, 2021.

KINGDOM HEARTS Melody of Memory is a rhythm action game developed by Square Enix. Released on November 11 in Japan and November 13 everyone else, it is the latest instalment to Square Enix and Disney's video game series Kingdom Hearts.

The cafe menu features a line-up of dishes, drinks, and desserts inspired by characters and worlds found throughout the internationally-beloved video game series. The items all adhere to Disney's nutrient guidelines and so are low in salt and sugar, offering fans a healthier option. The cafe will also sell a range of original merchandise.

The Menu

Food (Excerpt)

<Sora> Power of Waking Tomato Pasta | ¥1,599

A red tomato pasta inspired by Sora that comes with a potato salad shaped like King Mickey.


<Riku> Daybreak Chicken Burger | ¥1,599

A black chicken burger based on Riku becoming enveloped by the Power of Darkness. This dish also comes with a potato salad shaped like King Mickey.


<King Mickey> King's Tuna Sandwich | ¥1,399, with plate +¥2,000

A tuna sandwich branded with a King Mickey symbol that comes with a side of fruit.


<Neverland> Island Seafood Curry | ¥1,699

A squid and shrimp seafood curry inspired by Peter Pan's Neverland which you can travel to in Kingdom Hearts.

Drinks (Excerpt)


<Sora, Riku & Kairi> Fate's Pineapple Herb Soda | ¥899, with acrylic coaster +¥1,000

A pineapple herb soda based on the Paopu Fruit from the series.


<Roxas, Xion, Axel> Sea Salt Ice Cream & Milk | ¥1,199, with acrylic coaster +¥1,000

Based on the sea salt ice cream that Roxas, Xion, and Axel all eat together. It's served with hot milk that can be poured over the ice cream for a tasty treat.


<Hundred Acre Wood> Honey Latte | ¥799, with mug +¥1,650

A latte sweetened with Winnie the Pooh's favourite thing in the world: honey.

Merchandise (Excerpt)

Folder ¥500 / Acrylic Magnet ¥700


Tote Bags (3 Designs) | ¥3,500 Each (Timeless River/Keyblade A/Keyblade B)

Bonus Items

Customers who book a table in advance (¥650 before tax) and order from the menu will receive one of two folders, and if they order a drink, one of four coasters. Available while supplies last.

© Disney. © Disney/Pixar.

*All prices listed are pre-tax

Information

KINGDOM HEARTS Melody of Memory Cafe
・Tokyo (Shibuya): SHIBUYA BOX cafe&space
Running: December 11, 2020 – January 31, 2021
Address: LOFT (Floor 2F), 21-1 Udagawacho, Shibuya, Tokyo

・Osaka (Umeda): UMEDA BOX cafe&space
Running: December 11, 2020 – January 31, 2021
Address: Umeda LOFT (Floor 1F), 16-7 Chayamachi, Kita-ku, Osaka-shi, Osaka

KINGDOM HEARTS Melody of Memory Cafe Official Website: https://khmom.ohmycafe.jp/

Cheese Tea Shop machi machi Showcases Christmas 2020 Beverage

Taiwanese cheese tea shop machi machi is releasing a new drink in Japan this holiday season on December 1: the 'Flurry Strawberry Milk With Crème Brûlée.'

machi machi is an extremely popular cheese tea chain in Taiwan that has been called the 'king of cheese tea' by Taiwanese news outlets. Each and every cup poured is made fresh with tea from Taiwan to which rich cream cheese is added for a salty kick, creating a new kind of dessert drink.

Flurry Strawberry Milk With Crème Brûlée | ¥750 (Before Tax)


The new Christmas beverage being served in Japan uses fresh strawberries which adds a delightful sweetness to the milk. It's topped with crushed Oreos and combined with crème brûlée for a variety of layered flavours. The Oreos add crunch to the dessert drink so that it's a delicious experience down to the last sip.

If you've never had Taiwanese cheese tea, and are in Japan this Christmas, don't miss out on this seasonal drink, available for the whole month of December.

Information

Flurry Strawberry Milk With Crème Brûlée
Serving: December 1, 2020 – December 31, 2020
Available: machi machi stores in Japan
Official Website: https://machimachi.baycrews.co.jp

IKEA Shinjuku to Open in Spring 2021

IKEA Japan has announced that its third branch will open in Shinjuku in Spring 2021, following the opening of IKEA Harajuku in June and IKEA Shibuya which is opening on November 30.

IKEA Shinjuku will be conveniently located just a 5-minute walk from JR Shinjuku Station. It will feature a line-up of products to get people living more sustainably at an affordable price. It will also serve authentic Swedish food.

Helen Von Rice (IKEA CEO, Chief Sustainability Officer) | Comment

"We are so excited to continue our city-expansion journey with our third city shop meeting many more of the Tokyoites in the bustling Shinjuku district. We hope to inspire and solve home-furnishing needs at a time when the home has never been more important. Our Shinjuku shop will also continue to offer great plant-based food as well as sustainable products to reach our goal of being climate-neutral by 2030."

Information

IKEA Shinjuku
Grand Opening: Spring 2021
Address: Keio Shinjuku B1F-3F, 3-1-13 Shinjuku, Shinjuku-ku, Tokyo
Official Website: https://www.ikea.com/jp/ja/

Karuizawa Shiraito Falls Midwinter Light Up Arrives For 2020-2021

Shiraito Highland Way has announced that this year's Karuizawa Shiraito Falls Midwinter Light Up will run from December 19, 2020 to February 14, 2021.

The illumination event will take place at Karuizawa Shiraito Falls, a 3-meter tall waterfall that spans 70-meters in length. The lights will add a warmth to the cool evening and glow under a starry night sky.

The event creates a different atmosphere from the summer light-up, allowing visitors to enjoy the enveloping nature in a way that they normally can't and see beauty they may not have noticed in the area before. The waterfall is located in Jōshin'etsu-kōgen National Park, a protected area which means the lights will be set up in a way that's considerate to the park.

If you're in Japan this winter then don't miss out on this year's Karuizawa Shiraito Falls Midwinter Light Up which will be split into three sessions: the Christmas Session, New Year Session, and St. Valentine Session. More details below.

Information

Karuizawa Shiraito Falls Midwinter Light Up
Location: Karuizawa Shiraito Falls
Running: December 19, 2020 – February 14, 2021
・Christmas Session: December 19th-20th, 24th-27th (17:00-19:00)
・New Year Session: January 2nd-3rd,  8th-11th (17:00-19:00)
・St.Valentine Session: February 11th-14th (17:30-19:30)

Access: https://karuizawa-shw.com/access/
*Please see the website for the latest information

*Entry restrictions may be made depending on the number of visitors

Official Website: https://karuizawa-shw.com/