Warm Your Heart with a Sweet Shizuoka Satsuma Cheese Tart
BAKE CHEESE TART will be baking up another fresh flavour which will be released in BAKE CHEESE TART shops across the country from November 15. The new featured flavour is of a Japanese Satsuma sourced from Shizuoka prefecture called Mikka Mikan. The brand new Mikan Cheese Tart will be sold at BAKE CHEESE TART shops countrywide.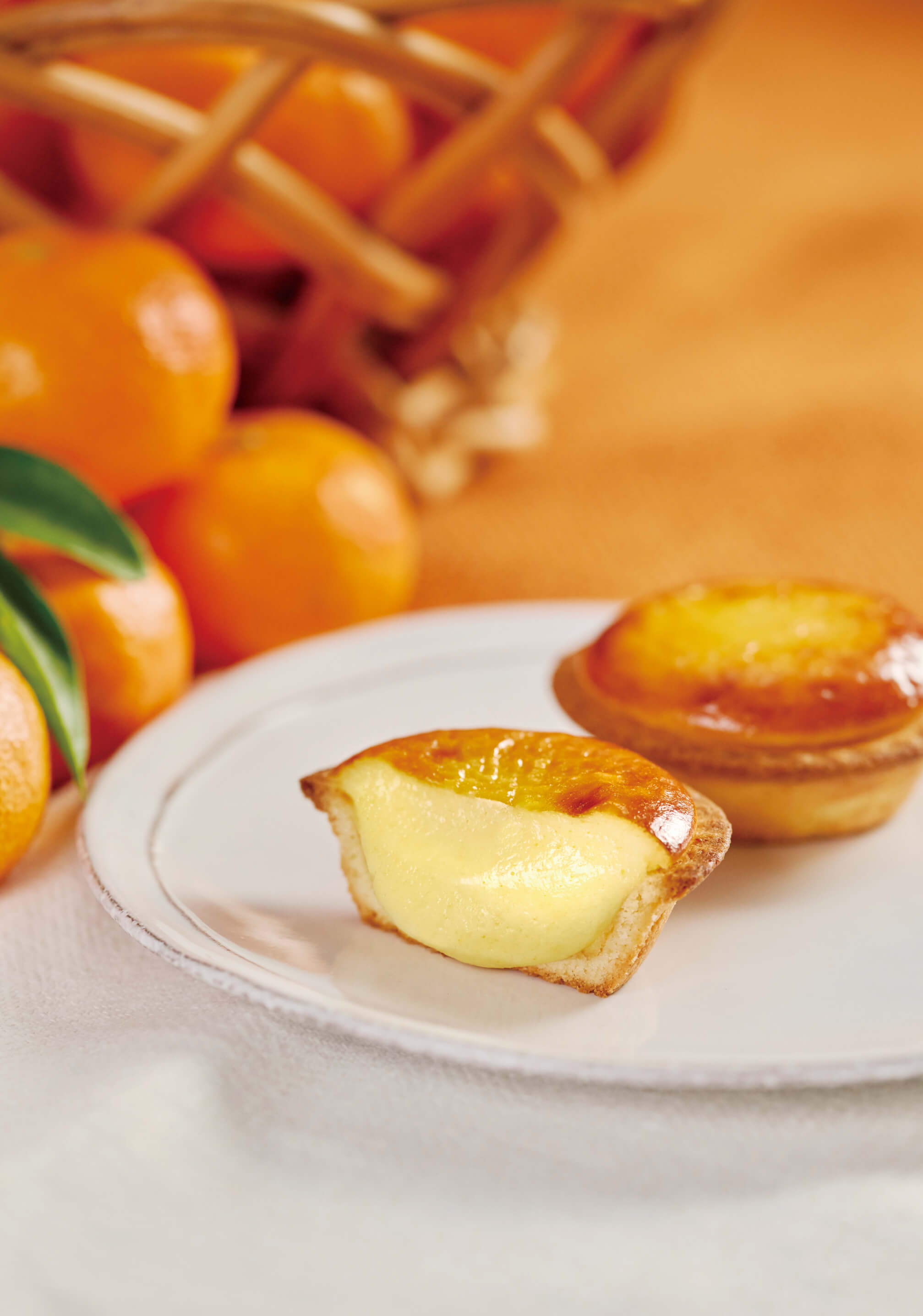 The Mikka Mikan Satsumas used for the cheese tart are sourced from Shizuoka, which is renowned for its deep history of producing Mikka Mikans, which are a kind of Satsuma Mandarin (Unshu Mikan). The Mikka Mikans are used to make a purée and powder which is then mixed with an original recipe cheese mousse for the tart.
This flavour first arrived at BAKE CHEESE TART's PARCHÉ branch in Shizuoka to celebrate its grand opening back in November 2018. The tart was intended to be a delicacy limited to the Shizuoka branch and to only be sold for a limited time. However, following its immense popularity, the Mikka Mikan Cheese Tart is going to be released again this winter for a limited time.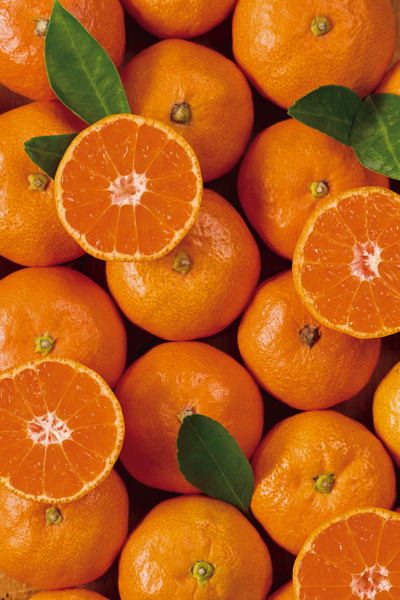 The mild and fresh cheese mousse is perfectly balanced with the tangy sweetness of the Mikka Mikans. The subtle sweetness of the biscuit base makes for the perfect match with the soft cheese mousse which will melt in your mouth.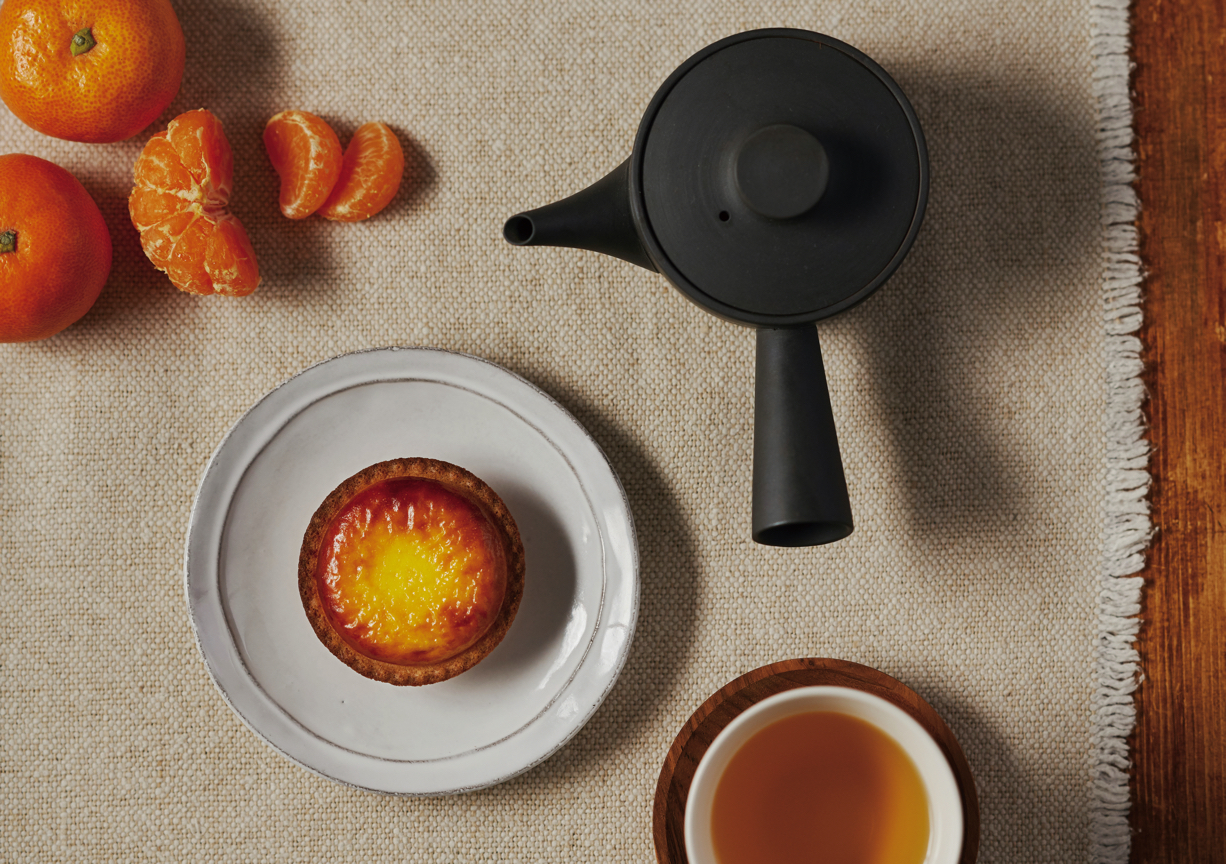 BAKE CHEESE TART is also running an Instagram campaign involving the hashtag #おすそわけタルト. Those who purchase the Mikan Cheese Tart and post a photo of it on Instagram during the limited time period have the chance to enter a prize draw for a BAKE CHEESE TART coupon.
Warm up your heart with a soft and sweet, freshly-baked cheese tart and join in the campaign fun. 
Information
Mikan Cheese Tart
Price: ¥280 each (Tax Included)
Selling: November 15, 2019 – November 30, 2019
Available at: BAKE CHEESE TART shops across Japan *Not available at ASSE Hiroshima and SAN-A PARCO CITY branches.
More Information: https://cheesetart.com/en/
Instagram Campaign Information #おすそわけタルト
Running: November 15 – November 30, 2019
Prize: A coupon for 6 freshly-baked cheese tarts from BAKE CHEESE TART (20 winners)
* For more information on application requirements and how to apply, please refer to BAKE CHEESE TART's social media websites.
BAKE CHEESE TART Official Website: https://cheesetart.com/en/
RECOMMENDED ENTRIES
These Hello Kitty Kintsuba Japanese Confections are the Perfect Souvenir From Japan

Confectionery company Nakataya has teamed up with Sanrio to release the Hello Kitty Kintsuba.

Kintsuba is a type of traditional Japanese confection of sweet beans wrapped in wheat-flour dough. Nakataya is famous for their kintsuba, which are made with large-grained beans and red bean paste. They have maintained the flavour and quality of these confections, each of which is made with the utmost precision, and all individually.

This year marks the 85th anniversary since Nakataya opened. The long-standing store hopes to bring in more foreign and younger customers by collaborating with Hello Kitty.

They have crafted several flavours. Pictured above is the apple pie flavour, Hello Kitty's favourite. It's made with fuji apples from Aomori Prefecture which is known for its incredible apples. It's mixed with white bean paste and is lightly flavoured with cinnamon.

The mixed berry flavour is a fruity sweet and sour mix of strawberries, raspberries and blueberries which have been mashed together with white bean paste.

The confection comes in two kinds of packaging: one designed by Nakataya's founder Nakata (中田憲龍), and a Hello Kitty version where she is dressed as a dragonーa symbol of the shop. This is a completely original Hello Kitty design made specially for the collaboration.

The outer packaging is made with a wrapping cloth to both pass down an aspect of traditional Japanese culture while also catering to the eco-friendly lifestyle of the modern age. It's made from amuzen fabric and can be reused. The inner packaging is a simple paper tray so can be recycled. And if you take the wrapping cloth back to the store, they can refill it with the three Hello Kitty kintsuba confections at a discounted price.

Information

Hello Kitty Kintsuba

Released: November 1, 2019

Contains: One box of 6 (x3 mixed berry/x3 apple pie)

Price: Hello Kitty Kintsuba – ¥2,500 (Before Tax) *Comes with wrapping cloth

Hello Kitty Kintsuba Refill – ¥1,800 (Before Tax)

*The refill is only available to those with a wrapping cloth

Available: At participating Nakataya branches and the online shop

Official Website: www.kintuba.co.jp

5 Christmas Desserts to Buy at Tokyo Station | Christmas 2019

Shops in and around Tokyo Station are starting to roll out their Christmas products this month. We've select our Top 5 must-buy Christmas cakes and desserts if you're travelling in Tokyo or passing through Tokyo Station this year.

Christmas Koisuru☆Kumagoron – ¥980 (Tax Included) @ Siretoco Donuts (ecute Keiyo Street)

The perfect, most adorable doughnut treats to pick up this Christmas to share with friends and familyーor to enjoy yourself!

*Exclusive to the ecute Keiyo Street branch. Online orders available.

Suica Penguin Waffle Cake – ¥540 (Tax Included) @ RL waffle cake (GRANSTA)

Inspired by the adorable Suica penguinーthe mascot for Suica travel cardsーthis mini cake is a fluffy waffle rolled into whipped cream and yellow peach and is coated in chocolate.

*Only 100 to be sold. Sales begin from November 5 and is are first-come, first served. Reservation-only. Online reservations available.

*Delivery Window: December 20-25, 2019.

*Exclusive to GRANSTA.

©︎Chiharu Sakazaki/East Japan Railway Company/DENTSU by East Japan Railway Company

Suica is a registered trademark of East Japan Railway Company

Christmas Box (4 Included) – ¥1,940 (Tax Included) @ Fairycake Fair

Cute cupcakes decorated for Christmas. Also available in boxes of 6 and 9.

*Reservation Window: November 5 – December 20, 2019

*Delivery Window: November 30 – December 25, 2019

*Available for direct purchase in-store between November 30 – December 25, 2019

*Online reservations available. Exclusive to GRANSTA.

Chestnut Yule Log – ¥3,780 (Tax Included) @ le billet (ecute TOKYO)

This Christmas yule log is a mix of chestnuts and hazelnuts and contains a rich tiramisu-style chestnut cream.

*Online reservations available.

Noel – ¥6,200 (Tax Included) @ Tokyo Station Hotel

This chestnut cake is inspired by the pine pillars that supported the Tokyo Station Marunouchi station building until it was restored. It has a chestnut and sweet potato base and is layered with chestnut mousse and coffee mousse to recreate the rings of a tree which are used to tell a tree's age.

*10 served per day

*Reservation Window: November 5 – December 17, 2019

*Delivery Window: December 22-25, 2019

*Online reservations available. Exclusive to GRANSTA.

Eat all of the cute treats you can this Christmas and holiday season.

Christmas Gifts, Delicious Desserts & More Coming to Tokyo Skytree Town This Holiday Season

The dessert shops and and bakeries on the second floor of Tokyo Solamachiーthe shopping facility at the base of Tokyo Skytreeーare reading themselves for Christmas by baking up a whole range of festive delights for the holiday season, perfect for parties, gifts, or as a little self-indulgence. Let's dive in and take at what's on offer this year.

The perfect cakes for spending Christmas at home

Bonheur du Noel – ¥6,480 @ Ginza BOUL'MICHI (Tower Yard Floor 2F) [Reservations: November 1 – December 13 / Serving: December 21-25] *Tokyo Solamachi exclusive

Macarons are in this year in Japan, so BOUL'MICHI has whipped up the perfect strawberry chocolate cake adorned with colourful macarons and fresh strawberries to give it that Christmas-y look. Only 50 of these precious cakes will be sold, so don't miss out.

Fromage Citron @ – ¥2,970  Ginza Ginger (Tower Yard Floor 2F) [Reservations: November 1 – December 10 / Serving: December 23-25] *Tokyo Solamachi exclusive

This no-bake cheesecake is made with Oceania cheese and layered with an almond base followed by a sumptuously sour lemon cream.

16cm Yule Log – ¥4,104 @ Sweet Heart Tree (Tower Yard Floor 2F) [Reservations: November 1 – December 20 / Serving: December 15-25]

A gourmet yule log made with rich chocolate and packed with fruits and nuts. This sophisticated dessert is one for the adults to enjoy.

Takeout Sweets & Christmas Merchandise

 

Tiny Waffles (Dark Chocolate/White Chocolate) – ¥486 Each @ RL waffle cake (Tower Yard Floor 2F) [Reservations: November 1 – December 23 / Serving: December 20-25]

If you're looking for something a little smaller, perhaps as a Christmas present to friends and family or as a little gift to yourself, then check out these fluffy waffles made with strawberries, chocolate and whipped cream. Simple, but delicious!

Mamegui Towels (Santa Clause/White Christmas/Snowman) – ¥550 Each @ Mamegui (East Yard Floor 4F) [Available From November 1] *Gifts inside sold separately from ¥388

Mamegui are a type of towel used in Japan to wrap gifts in for people. These Christmas versions are perfect for wrapping up small presents for people, like Japanese snacks and candy.

Crispy Cakes (Happy Wreath/Santa/Reindeer) – ¥508 Each @ pon pon×Chris.P (East Yard Floor 2F) [Available From November 15]

These tiny crispy cakes are another great little bite to eat. The cute Santa version is cookie and milk flavoured and has marshmallows as the fluff of his hat.

Tokyo Skytree's THE SKYTREE SHOP Christmas Items

THE SKYTREE SHOP is the official souvenir store of Tokyo Skytree®. This Christmas they are selling a new batch of themed items, including plenty featuring their cute official mascot Sorakara-chan.

TOKYO SKYTREE Premium Chocolates – ¥1,706 @ Tokyo Skytree Floors 345 & 450 [Available From November 7]

This luxurious assortment of Tokyo Skytree-shaped chocolates come in a variety of flavours, including ruby chocolate.

Left: Sorakara-chan Winter Collection S – ¥2,200 / Right: Sorakara-chan Winter Collection Mascot – ¥1,375 @ Tokyo Skytree Floors 1, 5 & 450 [Available From November 7]

You can't leave Tokyo Skytree without a little memento, so why not pick up a cute duffle coat clad Sorakara-chan? Available this winter only.

Sorakara-chan Compact Mirrors – ¥968 @ Tokyo Skytree Floors 1, 5 & 450 [Available From November 7]

Also part of the Sorakara-chan winter collection are these compact mirrors which are filled with glitter that falls like stars or snowflakes depending which one you go for. They are small enough to fit into your pocket or bag making them super convenient.

And that's not allーTokyo Solamachi has countless other goodies, from desserts to souvenirs, to pick up this Christmas too. If you're in Tokyo this winter season and are planning a trip to Tokyo Skytree, be on the lookout.

*All listed prices include tax. Applicable tax rate may vary on certain products in line with Japan's consumption tax increase.
*Products and sale periods subject to change. Products available while supplies last.
*Pictured photos are for illustrative purposes only.

©TOKYO-SKYTREE
RELATED ENTRIES
Kaori's Easy Recipe: Learn to Transform a Standard Roll Cake into a Kawaii Hello Kitty Cake

With just a small bit of ingenuity, turn everyday food into something cute using Kaori's easy recipe! With a few simple ideas, an ordinary recipe magically transforms into a cute dish.

In this recipe, you'll learn how to transform a store-bought roll cake into a kawaii Hello Kitty cake which contains gyūhi – a form of traditional Japanese sweet which is a variety of mochi.

Ingredients

50g refined rice flour
100ml water
70g sugar
potato starch
strawberries and whipped cream to your liking
sliced chocolate (for Hello Kitty's face)

1

First, make the gyūhi by mixing 50g of refined rice flour with 100ml of water. Mix well to avoid lumps.


Once this has been mixed, add 70g of sugar and mix again.

2


Cover the bowl with plastic wrap and microwave at 600W for 2 minutes.

3

Stir the mixture with a rubber spatula and microwave again for one more minute at 600W.

4


Use a rubber spatula to stir the mixture until it clumps together in one piece. Put a large portion of potato starch onto a tray and place your gyūhi on top.

5


Once the gyūhi has cooled, cut it to the size of the palm of your hand and use a rolling pin to stretch it out into a flat shape.

6

Leave your gyūhi to cool. In the meantime, bring out your store-bought roll cake piece and fill the inside with strawberries. When done, top your roll cake piece with whipped cream.

*If your forget to add the whipped cream, the strawberries underneath will be visible through the gyūhi layer!

7


Place the gyūhi layer on top of the roll cake and press the dough together at the bottom of the cake to seal it.

8

Shape two pieces of remaining gyūhi dough into triangles and affix them to the top of the cake to create Hello Kitty's ears. Use the sliced chocolate to create whiskers, eyes and a nose for Hello Kitty's face and cut up a strawberry to make her bow.

Once you have finished putting all the decorations in place, you're done!

Kaori invites you into her world of character-themed food dishes in her recipe series. Be sure to check out her Instagram where she has uploaded many pictures of her character dishes!

Kaori Kubota (@kaopan27)

I live in Hokkaido and I love to make character themed foods, desserts and pastries♡
I want to see my family smile, so I enjoy putting in a bit of effort to make character foods and changing food into something cute♡
You can see more of my character foods and character bento boxes on my Instagram page → @kaopan72

Super Cute Pompompurin Doughnuts Baked Up at Floresta Nature Doughnuts This Summer

Healthy doughnut chain Floresta Nature Doughnuts is cooking up two adorable Pompompurin summer doughnuts this month which will be available to buy at select Floresta shops in Japan and their official website between August 8 and 23.

Pompompurin Summer Doughnuts | ¥450 Each (Before Tax)

Floresta Nature Doughnuts is a doughnut cafe chain that hand-makes doughnuts using organic ingredients, such as wheat flour and soybeans from Hokkaido. This time they are whipping up two doughnuts of Sanrio's popular character Pompompurin and his friend Macaroon. Both of these cute Golden Retrievers are made from organic chocolate, so you can indulge while being on the healthier side.

The doughnuts will first release at Floresta cafes in Japan on August 8 before heading to their online store on August 10 where you can buy a box that comes with two of each doughnut.

Information

Pompompurin Summer Doughnuts
Running: August 8, 2020 – August 23, 2020

*Select stores not participating

*The doughnuts are made individually by hand so stock may be limited

Floresta Organic Store: https://floresta-ec.jp

Floresta Official Website: http://www.nature-doughnuts.jp

YouTuber RinRin Doll Collaborates With Harajuku's KAWAII MONSTER CAFE On New Drink

Harajuku's KAWAII MONSTER CAFE has announced that it is collaborating with YouTuber, model, and MC RinRin Doll to release a new beverage called "Honey Doll" which will be served at the cafe for a limited time only.

Who is RinRin Doll?

RinRin Doll is a Harajuku-style model based in Tokyo. Originally from Los Angeles, California, she is a lover of Japanese fashion and culture and posts videos related to Harajuku-style lolita fashion and makeup on her YouTube channel.

RinRin's birthday falls on August 2, which in Japanese can be pronounced as hanii or "honey," and so this day is known colloquially as Honey Day. The "Honey Doll" drink will be served at the KAWAII MONSTER CAFE from August 2 to 31. It has a ginger ale base and is filled with honey flavoured jelly and fruits and is topped with purple cotton candy for a deliciously sweet combination.

The first 15 people to order the drink will receive a special badge featuring the cute character "Honey Bunny Bee" who was created for the RinRin Doll & Ribbonita collaboration.

KAWAII MONSTER CAFE is serving fashion and entertainment while practicing and promoting all the necessary measures to help stop the spread of COVID-19.

Be sure to check out RinRin's YouTube channel, including her video on the new Honey Doll drink.

Information

KAWAII MONSTER CAFE HARAJUKU
Address: YM Square Bldg. 4F, 4-31-10 Jingumae, Shibuya, Tokyo

Opening Hours: 11:30-19:00

No Fixed Holidays
Access: 5-minutes on foot Harajuku Station via JR / 1-minutes on foot from Meiji-Jigumae Station via Chiyoda Line and Fukutoshin Line

Official Website: https://kawaiimonster.jp/day/pc/

Make Your Own Mister Donut Treats at Home With These Simple Recipes

Mister Donut Japan is releasing recipes over on its official website on August 7 which will show you how to make three of their popular doughnuts. The simple recipes are twists on the "Honey Dip," "Old Fashioned," and "Pon de Ring" doughnuts.

The doughnuts can be whipped up for breakfast, as a daytime snack or an evening treat, so customers can enjoy the taste of Mister Donut from the comfort of their own home.

The "Morning Ring Toast" recipe is the perfect wake-up treat made with honey dip, eggs, and ham, all of which complement each other deliciously.

"Old Fashioned Parfait" combines the irresistible crunchiness of the Old Fashioned doughnut with ice cream to create a real summertime dessert.

Finally, "Pon de Agedashi" is an indulgence for after dinner, bringing together Pon de Ring doughnuts with grated daikon radish. It's a great snack to have with an evening drink.

Mister Donut Japan will release the recipe as well as a how-to-make video over on their official website this Friday, so be sure to try making your own at home.

Information

Recipe
Official Website: https://www.misterdonut.jp/enjoy/recipe/
*Photos are for illustrative purposes only
*Please store the doughnuts in a cool environment. Eat quickly after you have made them.
*Adjust the cooking time while keeping an eye on the microwave or toaster oven

Sink Your Teeth Into These Beauty Inspired Parfaits at Shiseido Parlour in Harajuku

A colourful line-up of angelic parfaits will be served up at Shiseido Parlour The Harajuku, which is located on the 8th floor of the WITH HARAJUKU shopping centre, from August 18 to October 11.

Made in collaboration with Shiseido Beauty Square, also located in the building, these parfaits are inspired by different popular cosmetic brands.

The parfaits will be switched out every two weeks. The first parfait will be based around the brand bareMinerals. After that it will be NARS, then Laura Mercier, and finally Dolce & Gabbana Beauty. Each sweet treat also comes with samples of cosmetics and fragrances from each respective beauty company.

Lychee Green Beauty Parfait with bareMinerals | ¥1,980 (Tax Included) | Serving: August 18, 2020 – August 30, 2020

The bareMinerals parfait is made with mineral-rich lychee sherbet, healthy ice cream made with tofu, marine blue jelly, ruby grapefruit, orange, mango, and more.

Fig & Berry Chocolate Mode Parfait with NARS | ¥1,980 (Tax Included) | Serving: September 1, 2020 – September 13, 2020

If you're looking for true dark luxury, then tuck into this devilish layering of Belgian chocolate ice cream, strawberry milk sauce, figs, pione grapes, raspberries and a topping of macaron and chocolate.

Japanese Chestnut Tea Gradation Parfait with Laura Mercier | ¥1,980 (Tax Included) | Serving: September 15, 2020 – September 27, 2020

A delightful gourmet marriage of Earl Grey jelly, houjicha ice cream, and chai sauce which creates a nude lip brown colour. This one's topped with Japanese chestnuts, blackcurrants, pomegranate, a macaron, and a swirling chocolate stick.

Blood Orange Exotic Parfait with Dolce & Gabbana Beauty | ¥1,980 (Tax Included) | Serving: September 29, 2020 – October 11, 2020

The final parfait is a vivid combination of sumptuously sweet blood orange sherbet, rose jelly, an 'exotic' sauce, ruby grapefruit, raspberries, mango, a macaron, and to decorate, a red rose.

*Depending on ingredient stock, the parfaits and serving periods are subject to change

*Photos are for illustrative purposes only

Information

Shiseido Parlour The Harajuku

Address: WITH HARAJUKU (Floor 8F), 1-14-30 Jingumae, Shibuya, Tokyo
Opening Hours: 

Dining/Lunch: 11:30-15:30 (Last Orders 14:00)
Dinner: 18:00-22:00 (Last Orders 20:30)
Lounge: 11:30-22:30 (Last Orders 21:30)

Closed: Mondays (Except on public holidays)
Official Website: https://parlour.shiseido.co.jp/en/index.html

Chewy, Cheesy and Cute Moomin Obanyaki Desserts Now Being Sold at FamilyMart in Japan

Japanese convenience store chain FamilyMart released cream cheese-filled obanyaki branded with Moomin characters on August 4 in celebration of "Moomin's Day" which falls on August 9.

Moomin Mochitto Cheese | ¥138 (Tax Included)

The Moomins are the main characters of Tove Jansson's series of books and comic strips. August 9 is the birthday of the author, and so this date has become known as "Moomin's Day" amongst fans of the series.

Obanyaki are a type of imagawayaki which are like waffles and are filled with various ingredients, the most popular being red bean paste which can often be found at festivals in Japan. These chewy Moomin obanyaku however are filled with cream cheese and are stamped with the familiar faces of Moominvalley including the titular characters, Snufkin, Little My, and the Hattifatteners.

What better way to celebrate Moomin's Day than with a delicious treat? If you're in Japan this summer, head to your closest FamilyMart.

©Moomin Characters™

Information

Moomin Mochitto Cheese

Release Date: August 4, 2020

Available: Approx. 16,600 FamilyMart branches in Japan

FamilyMart Official Website: https://www.family.co.jp/

Minions Confections Sneak Their Way Into Lawson Convenience Stores in Japan

Bandai Candy's character-inspired Japanese confectionery series Tabemas released a new batch of Minion-themed Japanese wagashi confections at Lawson convenience stores in Japan (excluding Lawson Store 100 branches) on August 4, 2020.

'Tabemas' is an abbreviation of the Japanese words taberareru masukotto, meaning 'mascots that you can eat.' It is a Japanese confectionery series that combines well-known characters and Japanese sweets made from ingredients like red bean paste, sugar and rice flour.

Tabemas Minions | ¥264 (Before Tax)

The line-up includes familiar faces from the Despicable Me and Minions films, namely the childish Bob, Stuart—who loves a prank—and Kevin who has a leader presence about him. The confections feature all the little details for each character, from the goggles and hair to the colouring.

Each character has its own delicious bean paste flavouring too: Bob is banana flavoured (his favourote), Stuart is strawberry, and Kevin is chocolate. Which do you want to try the most?

© Universal City Studios LLC. All Rights Reserved.

Information

Tabemas Minion
Release Date: August 4, 2020

Available: At the chilled desserts section of Lawson convenience stores in Japan

*Not available at Lawson Store 100

*Available while supplies last

*Stock date may differ from branch to branch

*Select stores not participating

Make Your Own Original KitKat at Tokyo's KitKat Chocolatory Miyashita Park Shibuya

Nestlé Japan is opening a new branch of KitKat Chocolatory inside Shibuya's new shopping mall Miyashita Park on August 4, 2020.


KitKat Chocolatory is a direct-to-consumer chain, serving premium, handcrafted KitKats made with top quality ingredients and production methods under full direction by Takagi Yasumasa―the owner and chef of LE PATISSIER TAKAGI. Its product line-up features a range perfect as gifts to friends, family and co-workers, or as a treat to yourself.

Japan is home to eight KitKat Chocolatory branches. The new Miyashita Park Shibuya branch will open as the fourth in Tokyo, as well as the first where you can create your own KitKat products.

My KITKAT: ¥2,000 (Before Tax)

"My KITKAT" comes as the world's first KitKat service where consumers can create their own original chocolate bars.

KitKat Waffle: ¥1,000 (Before Tax)

KitKat Chocolatory Sublime Soft Cream: ¥630 (Before Tax)

KitKat Chocolatory Miyashita Park Shibuya will also sell a variety of unique and exclusive KitKat desserts, like luxurious soft serve ice cream topped with couverture chocolate. It will also offer a cafe menu created by Nespresso, where customers can pair Chocolatory desserts with seasonal coffee menus, and more.

Shibuya-esque wall art will decorate the interior of the shop, making for plenty of photo opportunities.

Information

KitKat Chocolatory Miyashita Park Shibuya

Grand Opening: August 4, 2020

Address: Miyashita Park South 2F, 6-20-10 Jingumae, Shibuya, Tokyo

Opening Hours: 11:00-21:00 (Last Orders 20:00)

TEL: 03-6427-6811

Official Website: https://nestle.jp/brand/kit/chocolatory/

Laforet Harajuku's Midsummer Takeaway Desserts Include Cinnamoroll Goodies

Eight shops inside Laforet Harajuku are participating in the shopping mall's midsummer takeout dessert event which is taking place from August 1 to 31. This includes the new milk dessert shop "MILK MILK MILK" which opened as the first branch in Japan on July 17 this year. Desserts and merchandise of Sanrio's popular character Cinnamoroll, who won this year's 2020 Sanrio Character Ranking, will also be sold.

café de paris | Floor B1F


Many Many Fruits Sandwich: Mango ¥626 / Green Grape ¥561 (Tax Included) *Takeout only

Fresh fruit is packed onto these adorable looking sweet sandwiches.

CAFE CREPE | Floor 1F


Honey Summer Orange: ¥730 (Tax Included) *Takeout only

Another cute summer dessert finished with swirls of fresh cream, fresh orange, and a round dollop of ginger ice cream.

MILK MILK MILK! | Floor 2F


Milk Bottle Smoothie: ¥880 (Tax Included) *Takeout and have-in

Served in a cute milk bottle, what better way to cool down than with a cool strawberry smoothie?

Cinnamoroll Milk Pudding: ¥1,078 (Tax Included) *Takeout and have-in


Cinnamoroll Sky Beaker Parfait: ¥1,048 (Tax Included) *Have-in only

There are two tasty Cinnamoroll desserts to choose from, including the milk pudding made with Hokkaido milk and a parfait with a gradient or jelly and chocolate mint ice cream, topped with mint, and served in a beaker.

© 2001,2020 SANRIO.,CO.LTD. APPROVAL NO.S610695

Information

Laforet Harajuku Summer Takeout Menu
Running: August 1, 2020 – August 31, 2020
Official Website: https://www.laforet.ne.jp/

4 Must-Try Colourful & Kawaii Cream Sodas in Kyoto

The rainy season in Japan, known as Tsuyu, is finally coming to a close, which means the real summer is right around the corner. And what better way to stay cool in Japan during the summertime than with a glass of coo, refreshing cream soda?

We've compiled a list of 4 must-try cream sodas in Kyoto recommended by Tiara on Instagram, who posts photos on her Instagram of drinks and desserts she tries around the Kanto region of Japan, and who has kindly provided us with photos on this occasion too.

and C Kyoto | Kita-ku

Yellow Cream Soda / White Cream Soda / Red Cream Soda / Blue Cream Soda

and C Kyoto is a stylish bar, cafe, and second hand clothes store located right by Hirano Shrine. They serve four different colours of their cream soda which look super cute when lined up in a row.

and C Kyoto
Address: 30 Hirano Kamihatchōyanagichō, Kita-ku, Kyoto
Opening Hours: 12:00-23:00
Closed: Tuesdays
Instagram: https://www.instagram.com/andc102/

BABBI GELATERIA KYOTO | Gion Shijo

Mango Passion / Classic Blue / Amaou Strawberry

BABBI GELATERIA KYOTO is located along the Kamo River and is famous for its gelato. They also sell some super refreshing cream sodas topped with their tasty gelato.

BABBI GELATERIA KYOTO
Address: 134 Saitocho, Shimogyo Ward, Kyoto
Opening Hours: 13:00-20:00 (Temporary hours due to COVID-19)
TEL: 075-585-5200
Official Website: http://www.babbi.co.jp/showcase/gelateria-kyoto/

Kissa Zou | Imadegawa

Pudding a la Mode / Lemon Squash & Elephant Cookie

This cute cream soda comes with an elephant-shaped cookie. The custard pudding has a rich eggy flavour.

Kissa Zou
Address: 440-3 Santeichō, Kamigyō-ku, Kyoto
Opening Hours: 10:00-18:00 (Last Orders 17:00)
No Fixed Holidays
Instagram: https://www.instagram.com/kissa_zou/

Bread, Espresso & Arashiyama Garden | Arashiyama

Cherry Blossom Cream Soda

This old cafe is renovated from an old family estate which was built at the end of the Edo Period and is designated as a cultural property of Kyoto. This beautiful cafe coincides with the gardens and has gorgeous thatched roofing.

Bread, Espresso & Arashiyama Garden
Address: 45-15 Sagatenryuji Susukinobabacho, Ukyo Ward, Kyoto
Opening Hours: 10:00-18:00 (Last Orders 17:00)
TEL 075-432-7940
Official Website: https://bread-espresso.jp

Tiara has lots of other delicious dessert recommendations over on her Instagram, so be sure to follow her if you're travelling in the Kansai region and are in need of a sweet treat.

Original Text & Photo: @happy_pinkrose_tiara

Translation: Joshua Kitosi-Isanga

*The information about the items on this list are correct at the time of publishing. For the latest information, please visit each cafe's official websites and social media pages.

Dragon Ball Confections Kamehameha Into FamilyMart Convenience Stores in Japan

Character-inspired Japanese confectionery series Tabemas has revealed that its next batch of sweet treats are Dragon Ball Super inspired. The sweets were released at FamilyMart convenience stores in Japan on July 28, 2020.

'Tabemas' is an abbreviation of the Japanese words taberareru masukotto, meaning 'mascots that you can eat.' It is a Japanese confectionery series that combines well-known characters and Japanese sweets made from ingredients like red bean paste, sugar and rice flour. The sweets are also made with a dough called "nerikiri" which is used in making traditional Japanese wagashi sweets.

Tabemas Dragon Ball Super: ¥369 Before Tax | 1 set of 2

The confection designs include the iconic Dragon Balls from the series up to Seven-Stars, as well as Shenron.

Shenron is matcha-flavoured. Using nerikiri dough, Tabemas has brought the dragon god to life with his iconic red gaze, whiskers, and tail. Each of the seven Dragon Balls are filled with custard cream. One set of these confections comes with both Shenreon and one of the Dragon Balls, so fans can enjoy both flavours.

As well as all of the seven Dragon Balls, there are two secrets ones too. What exactly they are requires a trip to FamilyMart.

©Bird Studio/Shueisha・Fuji TV・Toei Animation

Information

Tabemas Dragon Ball Super
Released: July 28, 2020

Available: At the chilled desserts section of FamilyMart convenience stores in Japan

*Available while supplies last

*Stock date may differ from branch to branch

*Select stores not participating

Official Website:  https://www.bandai.co.jp/candy/tabemas/dragonball/

Tokyo Banana's New Disney Sweets Collection Looks Delicious

Japan's popular confectionery souvenir shop Tokyo Banana is collaborating with Disney for one week from July 29 to August 7 at the Hankyu Umeda branch of Tokyo Banana in Osaka.

Officially named the "Disney SWEETS COLLECTION by Tokyo Banana," the line-up brings together the iconic Disney characters and centres them around the company's brand concept which is to bring happiness to all who see and taste their products.

Mickey Mouse Pancake Sandwich: ¥1,080 for 4 / ¥1,382 for 6 (Tax Inclusive)

A box of "Mickey Mouse Pancake Sandwiches" contains baked, deliciously fluffy treats filled with soft cream. They come in two shapes: Mickey's face and the iconic Tokyo Banana. The Mickey ones contain caramel cream and roasted almonds while the Tokyo Banana designs are filled with banana milk cream and chocolate chips.

Mickey Mouse Chocolate Sandwich: ¥1,080 for 12 / ¥2,160 for 24

The "Mickey Mouse Chocolate Sandwich" are crunchy cat tongue biscuits which have Tokyo Banana's distinct milky flavour. They are made to be like a delicious banana milkshake you can eat and contain rich chocolate.

 © Disney

Information

Mickey Mouse Pancake Sandwich / Mickey Mouse Chocolate Sandwich
Running: July 29, 2020 – August 4, 2020

Available: Tokyo Banana Hankyu Umeda
Official Website: https://www.tokyobanana.jp/disney/