Additional cast members have been announced for the upcoming film Kaiji: Final Game which is set for release in Japan on January 10, 2020. The highly-anticipated film is the first in nine years and will wrap up the live-action trilogy when it releases next year. A new trailer, the film poster and even stills teasing scenes from the film have been released to whet our appetites.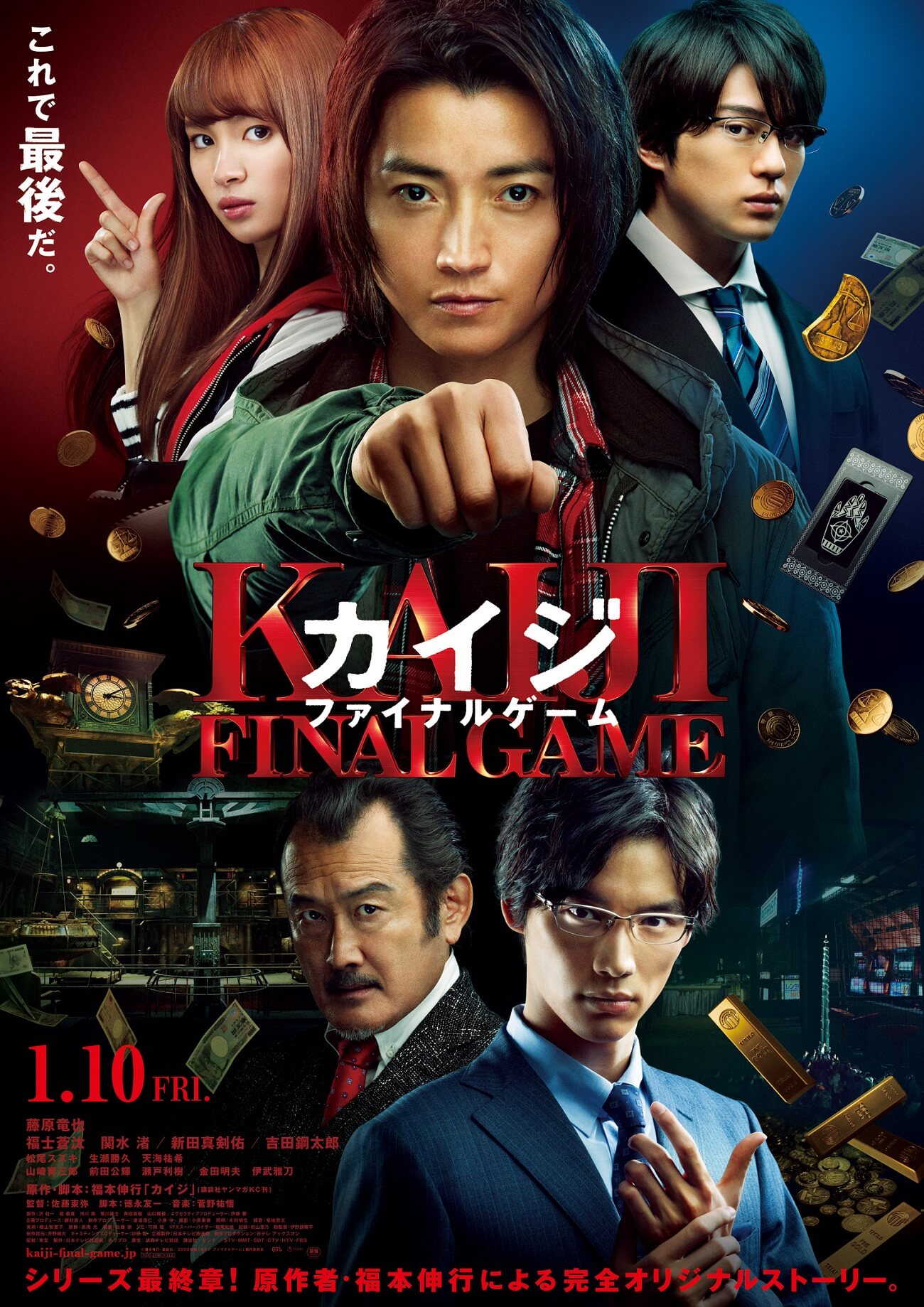 The film will star Tatsuya Fujiwara, who is reprising his role as the titular character, as well as Sōta Fukushi as Kōsuke Takakura, Mackenyu as Minato Hirose, Nagisa Sekimizu as Kanako Kirino, and Kōtarō Yoshida as Yoshihiro Kurosaki. The original manga's author Nobuyuki Fukumoto has co-written the film's original story with Yuichi Tokunaga. 
・
Multiple photos were released showcasing several scenes from the film, revealing the Teiai Corporation's hidden gambling area Teiai Land which facades as a financial consulting firm. Kaiji, Kirino and Hirose can also be seen stepping foot into what could be their biggest dream or worst nightmare.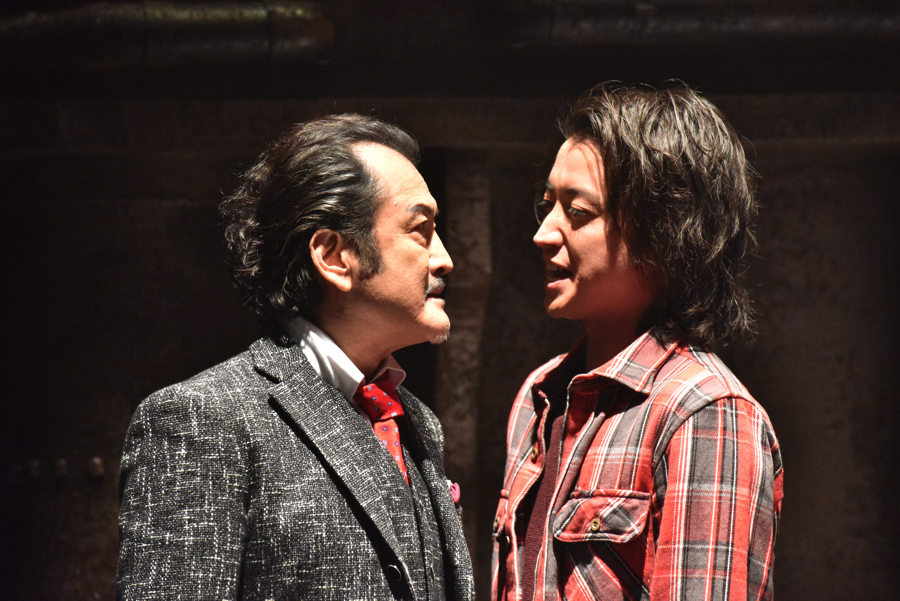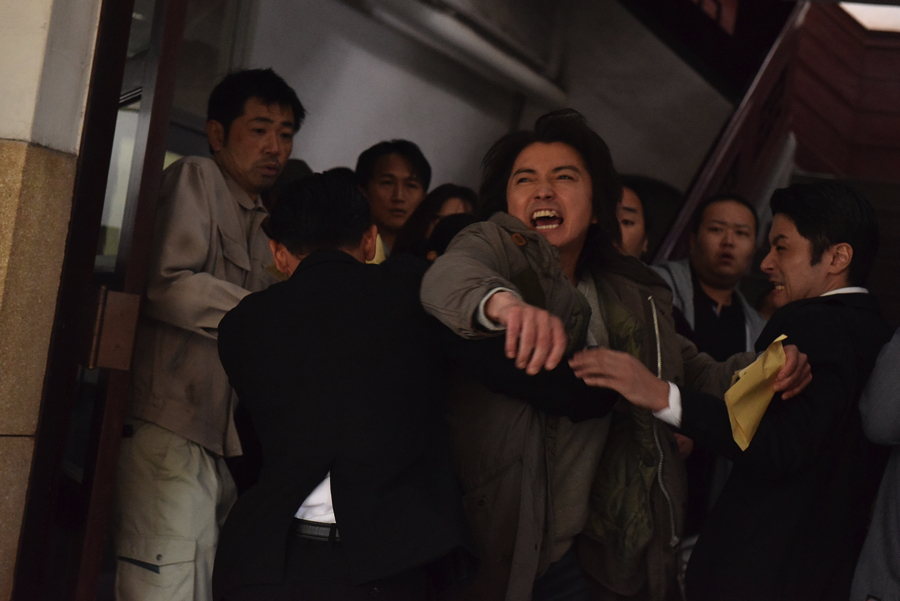 In one scene, Kaiji can be seen provoking Kurosaki with an unbreakable piercing gaze as Kurosaki stands paralyzed with fear. Another photo reveals Takamura grabbing Kaiji and throwing him violently on the ground. From Kaiji angrily shouting in response to being called "trash" to him enjoying a cool beer in a moment of supreme bliss, it's clear to see that the film is looking to be a thrilling emotional journey with overwhelmingly strong impact. 
Scenes of Kaiji and Kurosaki show them competing in a compelling game which was created by author Nobuyuki himself. A photo of Kurosaki standing before the game's spectators with a proud smile stretching across his face has left fans speculating and concerned about Kaiji and his friends.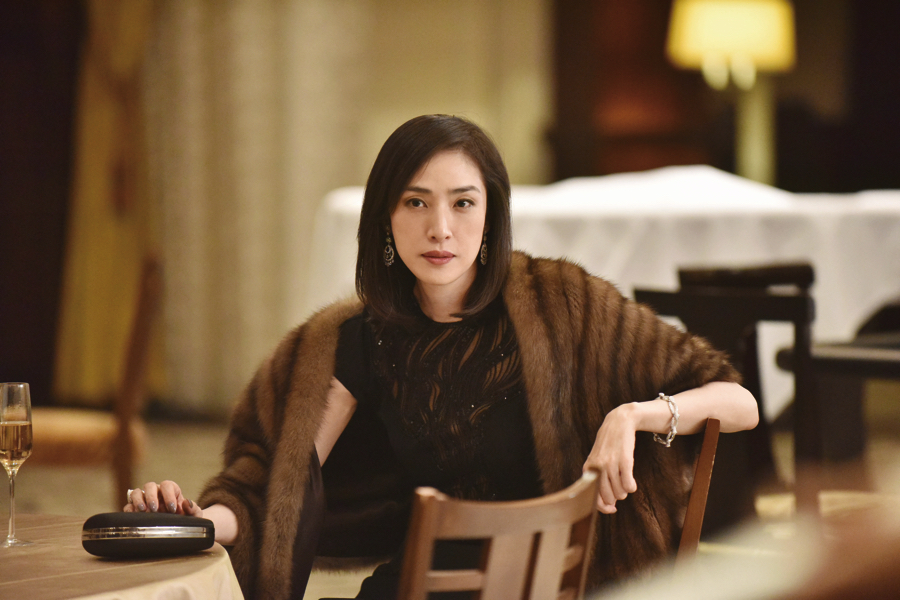 The photos reveal the cast of top-quality actors and actresses and the appearance of many well-known characters such as Ōtsuki played by Matsuo, Kōtarō Sakazaki as Namase and Rinko Endō as Yūki Amami. New characters include Ikusaburo Yamazaki playing Keishi Nishino and Nagisa Sekimizu as Kanako Kirino.
With the mere release of these photos, Kaiji fans are already trembling with excitement and an eager desire to know the characters' fates. Fans countrywide just cannot contain their excitement for the film's release.  
©Nobuyuki Fukumoto Kodansha / 2020 "Kaiji: Final Game" Production Committee
Information
Kaiji Final Game
Release Date: January 10, 2020 
To be released at TOHO cinemas across Japan
Based on Nobuyuki Fukumoto's manga series Kaiji (YMKC Special, Kodansha)
Director: Toya Sato
Screenplay: Nobuyuki Fukumoto Yuichi Tokunaga
Producer: Toho Co., Ltd. 
Official Website: kaiji-final-game.jp