Aimer to Perform Fate/stay night: Heaven's Feel III. spring song Main Theme
Japanese singer-songwriter Aimer, known for her deep and husky voice, is currently on her sold out 24-date tour Aimer Hall Tour 19/20 "rouge de bleu" which is taking her to 17 locations across Japan.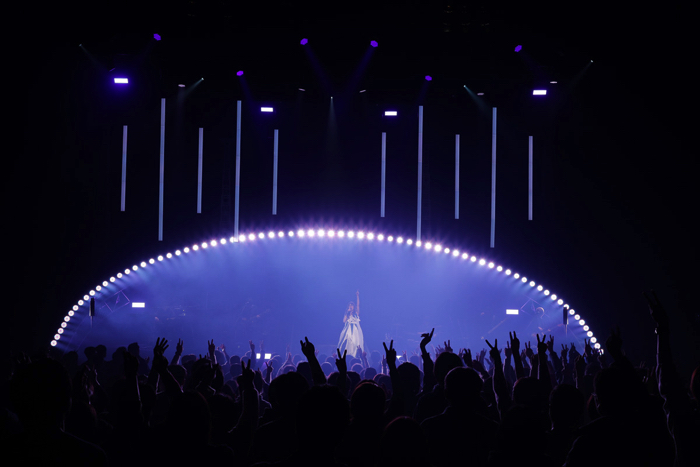 Aimer revealed at her concert on Saturday 14th in Sendai that she will perform the main theme song for the upcoming anime film Fate/stay night: Heaven's Feel III. spring song which will release as the final film in the planned trilogy in 2020. Aimer also performed the main themes for the previous two films, Fate/stay night: Heaven's Feel I. presage flower (2017) and Fate/stay night: Heaven's Feel II. lost butterfly (2019).
The title of the song is Haru wa Yuku ("Spring Continues"). It will be produced by Yuki Kajiura who also produced the previous two main themes by Aimer, Hana no Uta and I beg you.
I beg you peaked at No. 1 on Oricon's Weekly CD Singles charts, so excitement is high to hear Aimer's next collaboration with Kajiura.
Haru wa Yuku will release on March 25, 2020 as Aimer's 18th single. It will include a new song entitled marie which is being used as the image song for "The Habsburg Dynasty 600 Years of Imperial Collections," an exhibition currently taking place at the National Museum of Western Art in Tokyo from until January 26, 2020 in commemoration of Japan and Austria's 150 years of friendship.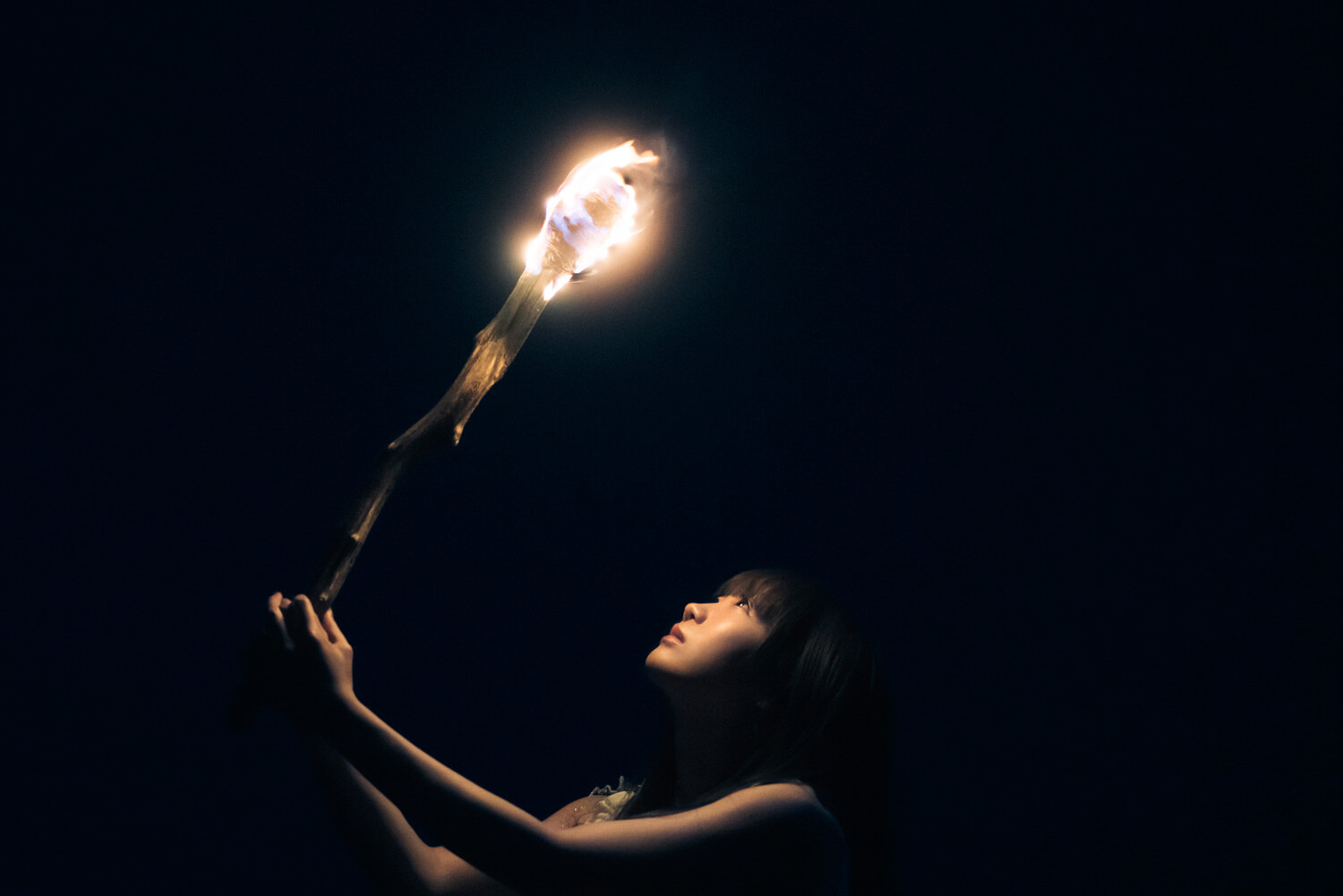 Aimer said: "I am both happy and privileged to be able to sing all of the main theme songs until the final film like this. I would like to thank Kajiura, as well all of the people associated with the series, and all of the people who love the series, from the bottom of my heart. I was overwhelmed when Kajiura presented me with this song. I knew we'd have to perfect it down to the tiniest details. But I also wanted to sing about love, and all of the emotions it comes with, succinctly in one answer, and so I sang with everything I had. I cannot stop hoping that 'Haru wa Yuku' is a sing that the people who have watched the story to the end will love."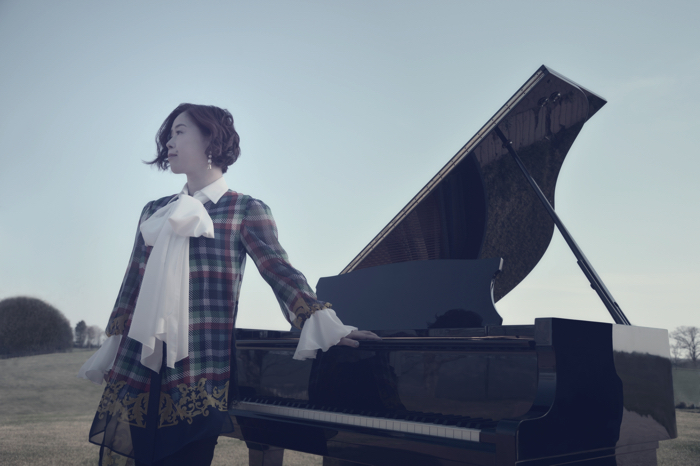 Yuki Kajiura said: "I am so happy from the bottom of my heart to have been able to work on the three main theme songs of Fate/stay night: Heaven's Feel with Aimer. Over the course of the series, her voice has added to its flavour, and has consistently tied together everything from the sound to the world and how the heroines are portrayed. And she has once again poured her soul into 'Haru wa Yuku,' the song of the final chapter. I hope people enjoy it."
RELATED ENTRIES
Aimer to Perform at Fate/stay night: Heaven's Feel III. spring song Live Viewing

Fate/stay night: Heaven's Feel III. spring song will be released on August 15, 2020 and will serve as the final entry to the ongoing anime film trilogy.

The previous film Fate/stay night: Heaven's Feel II. lost butterfly was released last year and was seen by over 1.09 million people in Japan, grossing over ¥1.67 billion in the box office.

A new commercial for the upcoming third and final film was shown on TV in Japan on August 8 featuring new cuts of the main characters. It can be seen below.

"Fate/stay night: Heaven's Feel III. spring song" CM



A special live viewing is scheduled to take place on August 15, 2020, the same day the film releases. This viewing will showcase a section from the film as well as feature a talk by the film's director Tomonori Sudō, who has directed the entire trilogy, as well as the main voice cast. Aimer will also perform live on the stream. Those who attend the live viewing in Japan will receive a free Fate/stay night: Heaven's Feel III. spring song holographic poster. Tickets are now available to buy via the official website.

©TYPE-MOON・ufotable・FSNPC

Fate/Grand Order: Camelot -Wandering; Agateram- Anime Film's Main Theme Details Revealed

Fate/Grand Order The Movie Divine Realm of the Round Table: Camelot is an upcoming two-part anime film series, with the first part Wandering; Agateram set for release on August 15, 2020. The series is based on the popular mobile RPG game Fate/Grand Order which has over 50 million downloads worldwide.

It has been revealed that the first film's main theme is entitled Dokuhaku ("Monologue") which is written and sung by Maaya Sakamoto and composed and arranged by Takahito Uchisawa of J-rock band androp. Uchisawa previously collaborated with Sakamoto on her 24th single Replica. Nasu Kinoko, the creator of the Fate series, said that the song influenced him when he was writing the scenario for Divine Realm of the Round Table: Camelot, and that it's a popular song amongst players of FGO.

It was also revealed that Maaya Sakamoto will perform the second main theme for the Fate/Grand Order game. Titled Katsudou, the lyrics were written by Sakamoto, it was composed by Koga Shohei of yourness, and the song was arranged and music performed by yourness.

Maaya Sakamoto | Comment

"I asked the director how he wanted me to portray the last scene of the first film and how best to connect it to the second. I gave seriously thought to the song's role as a main theme song and came up with this song, 'Dokuhaku.' When you see that final scene in the theatre, I'm sure you'll be staring at the credit roll unable to even stand as you process the many different emotions swirling inside Bedivere. I think the song we've written is a suitable match for that final moment. Be sure to experience it in the theatre."

©TYPE-MOON / FGO6 ANIME PROJECT

Information

Fate/Grand Order The Movie Divine Realm of the Round Table: Camelot (Wandering; Agateram / Paladin; Agateram)
Wandering; Agateram Release Date: August 15, 2020
Official Website: https://anime.fate-go.jp/ep6-movie/

Aimer Releases 'marie' Single Digitally & Announces 2020 Acoustic Tour

Japanese singer Aimer is known for her deep, husky voice which once you hear it, you'll never forget it.

Last year, Aimer released her song STAND-ALONE which was used as the main theme for the Japanese television drama series Anata no Ban Desu. She followed that up with Torches, which served as the ending theme for the anime series Vinland Saga. Her new and 18th single Haru wa Yuku/marie will be released on March 25, 2020.

Haru wa Yuku will be used as the main theme for the upcoming anime film Fate/stay night: Heaven's Feel III. spring song which will release on March 28, 2020 as the final film in the planned trilogy. The other track, marie, was used as the theme song for the Japan and Austria Habsburg Exhibition.

 

Aimer wrapped up her Aimer Hall Tour 19/20 "rouge de bleu" at Tokyo International Forum (Hall A) on February 22 and 23. The tour, which was themed around the colours red and blue, began in October last year, and saw Aimer perform 24 shows in 17 cities around Japan. The shows were split into two parts: the first being "Blue" which was centred around ballads, and the second being "Red" which was comprised of up-tempo tracks.

During her performance of Torches, Aimer actually stepped onto stage holding a torch.

 

Aimer announced during the encore of the last show of the tour that marie would be released for digital download and streaming that night, ahead of the March 25 CD release. She also announced her next tour entitled "Aimer Acoustic Tour 2020."

 

The acoustic tour will begin on September 4, 2020 and will see Aimer perform 18 shows in 17 cities around Japan. Pre-sale tickets are now available via her official fan club "Blanc et Noir."

Information

Aimer 18th Single – "Haru wa Yuku/marie"

Release Date:  March 25, 2020

First Press Limited Edition (CD+DVD): ¥1,700 (Before Tax) [SECL-2555~2556]

Regular Edition (CD-Only): ¥1,300 (Before Tax) [SECL-2557]

Limited Pressing Edition (CD+DVD): ¥1,700 (Before Tax) [SECL-2558~2559] *Fate/stay night: Heaven's Feel special packaging

Aimer Acoustic Tour 2020

2020/9/4 @ Misato City Cultural Hall, Saitama

2020/9/12 @ Bunka Parc Joyo (Joyo City Cultural Center), Kyoto

2020/9/13 @ Shunashi Bunka Hall, Yamaguchi

2020/9/20 @ Obihiro City Community Hall, Hokkaido

2020/9/22 @ KITAGAS Culture Hall (Chitose Cultural Center), Hokkaido

2020/9/26 @ Niikawabunka Hall, Toyama

2020/9/27 @ Tsuruga Bunka Center, Fukui

2020/10/10 @ Houzan Hall, Kagoshima

2020/10/17 @ Naruto Municipal Cultural Hall, Tokushima

2020/10/18 @ Kochi Prefectural Culture Hall, Kochi

2020/10/24 @ Beppu Beacon Plaza Philharmonia Hall, Oita

2020/10/25 @ City Kaikan Sears Home Yume Hall, Kumamoto

2020/10/31 @ Yamagata Citizens' Hall, Yamagata

2020/11/1 @ Iwaki Performing Arts Center Alios, Fukushima

2020/11/7 @ Sinfonia Technology Hibiki Hall Ise, Mie

2020/11/19 @ Yamanashi Culture Hall, Yamanashi

2020/11/26 @ Christ Shinagawa Church, Tokyo

2020/11/27 @ Christ Shinagawa Church, Tokyo

Fan Club Pre-Sale Tickets: http://www.aimer-web.jp/fc/

Official Website: http://www.aimer-web.jp/

'Fate' Anime Series Fairs to be Held at Animate Stores in Japan

Two fairs for the popular Fate anime series are set to be held at Animate branches across Japan: the "Fate/Grand Order – Absolute Demonic Front: Babylonia Climax Fair" and the "Fate/stay night Movie: Heaven's Feel – III. Spring Song Release Fair."

Fate/Grand Order – Absolute Demonic Front: Babylonia

Fate/stay night: Heaven's Feel

The Fate series began in 2004 with the release of the PC game Fate/stay night. This was the start of things to come to what would be turned into a franchise, eventually spawning anime series, animated movies, books, games, and more. The series continues to grow in popularity and is lauded the world over.

Special Clear Cards (5 Designs)

The "Fate/Grand Order – Absolute Demonic Front: Babylonia Climax Fair" will be held in conjunction with the TV anime series Fate/Grand Order – Absolute Demonic Front: Babylonia, which is set to begin airing on March  7, 2020. Fans who purchase or pre-order related merchandise will be gifted one of the above-pictured cards, including one of Ereshkigal and Kingu. Merchandise with these illustrations will be sold at Animate stores from March 7 onward, including folders, acrylic stands, and more.


Illustrations used on merchandise at the fair

The other fair will be held in promotion of the upcoming film Fate/stay night Movie: Heaven's Feel – III. Spring Song, the third and final movie in the Heaven's Feel trilogy. Fans will also get special cards at this fair when purchasing or pre-ordering merchandise. Like with the other fair, all-new character merchandise will be available to pick up using the above illustrations, like folders, acrylic stands, and more, from April 4.

 

©TYPE-MOON / FGO7 ANIME PROJECT
©TYPE-MOON・ufotable・FSNPC

Aimer's Fate/stay night: Heaven's Feel III. spring song Main Theme Music Video & CD Cover Released

The music video for Aimer's new song Haru wa Yuku has been posted on the singer's official YouTube channel. The song will be used as the main theme for the upcoming anime film Fate/stay night: Heaven's Feel III. spring song which will release on March 28, 2020 as the final film in the planned trilogy. Aimer also performed the main themes for the previous two films, Fate/stay night: Heaven's Feel I. presage flower (2017) and Fate/stay night: Heaven's Feel II. lost butterfly (2019).

Takahiro Miki was the director for Aimer's previous two main themes for the first two films, Hana no Uta and I beg you, which both have over 10 million views on YouTube. They star Japanese actress Minami Hamabe.

Both Takahiro Miki and Minami Hamabe have returned for the final music video too, completing the trilogy.

In the video, we see Minami Hamabe in two different outfits, black and white, standing underneath a cherry blossom tree in full bloom. Its beauty is a faint allusion to the Fate/stay Night: Heaven's Feel movie story line, mixed together with chaos. We also see Hamabe appear as she did in the Hana no Uta and I beg you music videos too.

Seeing an actress star in a long-term music video project like this, which has been ongoing since October 2017, is a rare thing indeed. The current version of the new music video is just a teaser, but the full version is scheduled to be released on Aimer's YouTube channel in the near future.

The artwork for Aimer's 18th single Haru wa Yuku/marie was also posted on her official website and features Aimer herself sat under a fully-bloomed cherry tree.

Aimer said: "I'm so incredibly happy to have been able to weave this story together into one from three songs with [Yuki] Kajiura and three music videos together with director Miki and Minami, finishing with 'Haru wa Yuku.' I'm filled with gratitude for the both of them [Miki and Minami]. I want everyone to watch this final piece while thinking about 'Hana no Uta' and 'I beg you.' I hope this music video and the song 'Haru wa Yuku' resonates with people deeply."

©TYPE-MOON・ufotable・FSNPC

Information

Aimer 18th Single – "Haru wa Yuku/marie"

Release Date:  March 25, 2020

First Press Limited Edition (CD+DVD): ¥1,700 (Before Tax) [SECL-2555~2556]

Regular Edition (CD-Only): ¥1,300 (Before Tax) [SECL-2557]

Limited Pressing Edition (CD+DVD): ¥1,700 (Before Tax) [SECL-2558~2559] *Fate/stay night: Heaven's Feel special packaging

Aimer Official Website: http://www.aimer-web.jp/

Fate/stay night: Heaven's Feel III. spring song

Release Date: March 28, 2020

Official Website: http://www.fate-sn.com/

Fate/Grand Order Anime Ending Theme Singer milet to Stream Live Studio Concert On YouTube

It has been announced that Japanese singer milet will promote the release of her upcoming 5th EP Prover/Tell me with a live streamed performance on YouTube which will take place on her channel on February 19, 2020 from 21:00 (JST) below.

milet 5th EP – "Prover / Tell me" Release Promotion STUDIO LIVE

milet is a Japanese singer-songwriter whose debut track inside you took home the Tokyo Drama Award last year. It also dominated the Recochoku Yearly Charts foro 2019, placing number one in the Download and Streaming categories for New Artist. milet made her industry-shaking debut in March last year, and continues to march forward with unstoppable force.

Her new song Prover, taken from her upcoming new EP Prover Tell me which is set for release on February 19, began being used as the second ending theme for the ongoing TV anime series Fate/Grand Order – Absolute Demonic Front on Sunday. The song was released as an individual track on online music platforms, placing on the Top 10 on iTunes, mora, Recochoku and elsewhere.

milet is set to embark on her "Green Lights" tour from March 6, 2020. The tour will take her to 7 locations for 8 shows including two performances at Akasaka BLITZ in Tokyo. Her solo tour last year saw all tickets sold out.

Information

Prover/Tell me

Release Date: February 19, 2020

First Press Limited Edition (CD+DVD): ¥1,500 (Before Tax) [SECL-2535~2536]

Regular Edition (CD): ¥1,250 (Before Tax) [SECL-2537]

Limited Pressing Edition (CD+DVD: ¥1,600 (Before Tax) [SECL-2538~2539] *Fate/Grand Order – Absolute Demonic Front: Babylonia CD cover

milet Official Website: http://www.milet.jp/

Fate/Grand Order – Absolute Demonic Front: Babylonia
Initial Broadcast: October 5, 2019
Official Website: https://anime.fate-go.jp/ep7-tv/

milet's Fate/Grand Order – Absolute Demonic Front: Babylonia Ending Theme Released Digitally

Milet will release her new EP Prover/Tell Me on February 19, 2020. In the run up to its release, the singer just dropped the track Prover today digitally ahead of the CD. The song is being used as the second ending theme for the ongoing TV anime series Fate/Grand Order – Absolute Demonic Front: Babylonia.

milet is a Japanese singer-songwriter whose debut track inside you took home the Tokyo Drama Award last year. It also dominated the Recochoku Yearly Charts foro 2019, placing number one in the Download and Streaming categories for New Artist. milet made her industry-shaking debut in March last year, and continues to march forward with unstoppable force.

Together with the early release of Prover, the song's official music video was also posted on the singer's official YouTube channel.

The video was shot in a single take, and sees milet alone aboard a tiny boat with the vast night sky above her. A great storm surges, but we see her pull through, with a flock of birds flying overhead towards the end.

milet – "Prover" MUSIC VIDEO


milet is set to embark on her "Green Lights" tour from March 6, 2020. The tour will take her to 7 locations for 8 shows including two performances at Akasaka BLITZ in Tokyo.

ⒸTYPE-MOON / FGO7 ANIME PROJECT

Information

Prover/Tell me

Release Date: February 19, 2020

First Press Limited Edition (CD+DVD): ¥1,500 (Before Tax) [SECL-2535~2536]

Regular Edition (CD): ¥1,250 (Before Tax) [SECL-2537]

Limited Pressing Edition (CD+DVD: ¥1,600 (Before Tax) [SECL-2538~2539] *Fate/Grand Order – Absolute Demonic Front: Babylonia CD cover

Download/Stream Links:

milet Official Website: http://www.milet.jp/

Fate/Grand Order – Absolute Demonic Front: Babylonia
Initial Broadcast: October 5, 2019
Official Website: https://anime.fate-go.jp/ep7-tv/

Fate/Grand Order Season 2 Ending Theme Song Unveiled as 'Prover' Performed by milet

Popular anime Fate/Grand Order – Absolute Demonic Front: Babylonia, which broadcasts every Saturday from 23:00, has just unveiled the key visuals for season 2's new ending theme song which was performed by milet. The new ending theme song is called Prover and there is a chance to hear it in the anime's second promotional highlights compilation video Sōshūhen 2 Tamashii no Tatakai, which will be dropped on December 28.

milet's song inside you, which was released in March 2019, became a prize-winning theme song, earning the Tokyo Drama Award of 2019. milet recently sprung up as a new artist and is now becoming more and more widely known. You can hear the Fate/Grand Order's season 2 ending theme song performed by milet in the upcoming promotion video. 

The release of a small snippet and summary of episode 12 Ou no Shi (Death of the king) which is set to premiere on January 4, 2020 has also been announced to whet our appetites even more for the new season. 

A Statement by milet

I'm the singer of the season two ending theme song for Fate/Grand Order – Absolute Demonic Front: Babylonia. I just cannot express how happy I am to have actually contributed to a series that is not only deeply rooted in our culture, but so many people, including myself, have loved endlessly. This song is dedicated to all FGO characters who are fighting for their lives. I, along with other Fate fans, will always be absorbed in the fascinating world of FGO. I hope this song helps us to get even closer to the series. 

ⒸTYPE-MOON / FGO7 ANIME PROJECT

Information

Prover / Tell me

Release Date: February 19, 2020

First-Press Limited Edition (CD + DVD)

Price: ¥1,500 + Tax

Catalog Number: SECL-2535~2536

Regular Edition

Price: ¥1,250 + Tax 

Catalog Number: SECL-2537

Limited Pressing Edition (CD + DVD)

*Fate/Grand Order – Absolute Demonic Front: Babylonia Special Package

Price: ¥1,600 + Tax

Catalog Number: SECL-2538~2539

milet Official Website: https://www.milet.jp/

Fate/Grand Order – Absolute Demonic Front: Babylonia

Currently available on a number of popular channels

・TOKYO MX/BS11/ Gunma TV/ Tochigi TV: Every Saturday from 23:00

・MBS: Every Sunday from 03:08

・AT-X: Every Monday from 21:30

*Watch on repeat: Every Wednesday from 13:30/ Every Saturday from 05:30/ Every Monday from 02:30

・Hokuriku Broadcasting: Every Saturday from 01:55

Streaming

・AbemaTV: Every Saturday from 23:00

・Niconico live broadcast/ Niconico Channel/ Docomo Anime Store: Every Sunday from 23:00

・Amazon Prime Video/ Bandai Channel/ Hulu/ videopass/ J:COM On Demand/ Mega Pakku (メガパック)/ FOD/U-NEXT/GYAO!, Anime-houdai/ Hikari-TV/ Video Market: Every Tuesday from 12:00

・dTV: Every Tuesday from 18:00

・Netflix: Every Tuesday from 24:00

*Broadcasting and livestream times are subject to change.

Official Website: https://anime.fate-go.jp/ep7-tv/

Aimer's New Song 'marie' to be Used as Theme Song For the Japan x Austria Habsburg Exhibition

Japanese singer-songwriter Aimer, who is known for her iconic husky voice, released two albums simultaneously back in April―Sun Dance and Penny Rain―which served as the first albums she had released in two and a half years. Without time to even catch her breath, she immediately dropped a brand new track the following month entitled STAND-ALONE, which was used for the Japanese drama Anata no Ban Desu, and reached No. 1 across Japanese music charts.

Her 17th single Torches was released last month, and served as the ending theme for the ongoing TV anime series Vinland Saga which began airing in July.

Marie Antoinette in Court Dress by Élisabeth Vigée Le Brun, 1778 (Kunsthistorisches Museum Wien)

"The Habsburg Dynasty 600 Years of Imperial Collections" is an upcoming exhibition set to take place at the National Museum of Western Art in Tokyo from October 19, 2019 to January 26, 2020 in commemoration of Japan and Austria's 150 years of friendship. The exhibition was taking requests for musicians to create a theme song based on someone from the House of Habsburg for the event. Aimer wrote her new song marie based on Marie Antoinette, and it has been selected for the exhibition.

It has yet to be announced when marie will be released, but a TV ad for the exhibition has been posted on TBS's official YouTube channel and contains a snippet of the track.

Speaking on the occasion, Aimer commented: "The stories of the live of those in the House of Habsburg are filled with conflicting emotions of joy and sadness, privilege and downfall. I received a request to write a song based on any one of theme, and I was immediately reminded of Marie Antoinette."

She continues: "I drew on her life in my own way in the song marie, from her getting married in France at the age of 14 to the grand final moments of her life. I hope people like the fusion of my voice with the sublime sound of the strings, and I hope it adds something to the Habsburg exhibition for those who are going."

Information

marie

Release Date: TBA

Aimer Official Website: http://www.aimer-web.jp/

The Habsburg Dynasty 600 Years of Imperial Collections

Running: October 19, 2019 – January 26, 2020

Venue: National Museum of Western Art (Ueno, Tokyo)

Exhibition Website: https://habsburg2019.jp/

Having just released her 17th single Torches today (August 14)―which serves as the ending theme for the ongoing anime series Vinland Saga―Japanese singer Aimer has just announced an all new tour. Titled Aimer LIVE TOUR 19/20 "rouge de bleu", the tour will begin this fall from October 31 and take her to 17 cities across Japan for 24 shows.

The theme of the tour is red and blue as evident in the tour title's use of French for the colours. This contrasts with her first-ever performance at Nippon Budokan back on August 29, 2017 which was themed on black and white ("blanc et noir"). We look forward to seeing how she uses these new colours on the new tour.

Those who pick up a copy of Aimer's new single Torches can access pre-sale tickets for the tour.

Speaking about the tour, Aimer commented: "24 shows in total. The theme this time is red and blue. I will sing at you with everything I have on each of those days the songs I find myself able to sing because of the time we're in right now. I intend to make this my most amazing tour ever. I'm looking forward to seeing you all from the bottom of my heart. See you out there."

Information

Torches

Release Date: August 14, 2019

First Press Limited Edition (CD+DVD): ¥1,700 (Before Tax) [SECL-2480]

Regular Edition (CD Only): ¥1,300 (Before Tax) [SECL-2482]

Limited Pressing Edition (CD+DVD): ¥1,500 (Before Tax) [SECL-2483] *Comes in special anime packaging

Aimer LIVE TOUR 19/20 "rouge de bleu" Schedule

2019/10/31 @ Ichikawa City Cultural Hall, Chiba

2019/11/03 @ Uenogakuen Hall, Hiroshima

2019/11/04 @ Sunport Takamatsu, Kagawa

2019/11/09 @ Kobe International House, Hyogo

2019/11/10 @ Kobe International House, Hyogo

2019/11/16 @ Sapporo Cultural Arts Theater hitaru, Hokkaido

2019/11/23 @ Niigata Prefectural Civic Center, Niigata

2019/12/01 @ Shizuoka City Community Hall, Shizuoka

2019/12/06 @ Fukuoka Sun Palace Hotel & Hall, Fukuoka

2019/12/07 @ Fukuoka Sun Palace Hotel & Hall, Fukuoka

2019/12/14 @ Sendai Sun Plaza, Miyagi

2019/12/15 @ Sendai Sun Plaza, Miyagi

2019/12/22 @ Matsumoto Performing Arts Centre, Nagano

2020/01/04 @ ROHM Theatre Kyoto, Kyoto

2020/01/05 @ Okayama City Hall, Okayama

2020/01/11 @ SONIC CITY, Saitama

2020/01/12 @ SONIC CITY, Saitama

2020/02/02 @ Morioka Shimin Bunka Hall, Iwate

2020/02/08 @ Nagoya Congress Center Century Hall, Aichi

2020/02/09 @ Nagoya Congress Center Century Hall, Aichi

2020/02/14 @ Festival Hall, Osaka

2020/02/15 @ Festival Hall, Osaka

2020/02/22 @ Tokyo International Forum – Hall A, Tokyo

2020/02/23 @ Tokyo International Forum – Hall A, Tokyo

Ticket Information

Price: All Reserved Seating ¥7,200 (Tax Included) *Those aged 6+ years must hold a ticket, preschool children not permitted entry

Ticket Release Date: [2019 Concerts] September 21, 2019 / [2020 Concerts] November 2, 2019

Pre-sale Tickets: Available by purchasing a copy of Aimer's new single Torches. Window for purchasing pre-sale tickets ends on August 21 at 23:59 (JST). Sign up using the serial ID included with the CD.

Aimer Official Website: http://www.aimer-web.jp/

Aimer Releases Vinland Saga Ending Theme 'Torches' Music Video

Aimer will release her 17th single Torches on August 14. While we wait for the CD to hit shelves, us fans have been treated to shortened version of the music video in a track-by-track preview.

The title track is used as the ending theme to the ongoing 24-episode anime series Vinland Saga which began airing on July 7. The music video paints grand imagery with fire and water along to the tribal-like sound of Torches.

The video also teases us with a sneak peek at the other songs on the single including Blind to you and Daisy.

Blind to you is reminiscent of Aimer's earlier ballads while Daisy is a jaunty, foot-tapping love song.

The title track Torches will receive an independent digital release on August 5 prior to the CD's release.

Information

Torches

Release Date: August 14, 2019

First Press Limited Edition (CD+DVD): ¥1,700 (Before Tax) [SECL-2480]

Regular Edition (CD Only): ¥1,300 (Before Tax) [SECL-2482]

Limited Pressing Edition (CD+DVD): ¥1,500 (Before Tax) [SECL-2483] *Comes in special anime packaging

*Limited Edition DVD comes with Torches, Stand By You, We Two and 3min music videos. Limited Pressing Edition DVD comes with creditless Vinland Saga ending theme video.

Aimer Official Website: http://www.aimer-web.jp/

Vinland Saga

Premiere Date: July 7, 2019

Available on Amazon Prime Video in Japan and overseas.

Official Website: vinlandsaga.jp

Aimer began her "soleil et pluie" Asia Tour on June 8 which has taken her to five cities around Asia, concluding at Tokyo Dome City Hall today in Japan.

Every venue on the tour was sold out. Her performance in Shanghai at the National Exhibition and Convention Center in front of 6,000 fans in particular was a spectacular success.

In her hometown of Tokyo, her set list included a performance of several new songs including STAND-ALONE which is the main theme for the Japanese drama Anata no Ban Desu.

At the end of the show, Aimer announced that she will head on a 24-date hall tour across Japan which will run from October this year into February 2020. Official fan club pre-sale tickets went on sale today. Full details can be found on her official website.

Aimer will release her new song Torches on August 14. The song will be used as the ending theme for the TV anime series Vinland Saga.

Information

Torches

Release Date: August 14, 2019

First Press Limited Edition (CD+DVD): ¥1,700 (Before Tax) [SECL-2480]

Regular Edition (CD Only): ¥1,300 (Before Tax) [SECL-2482]

Limited Pressing Edition (CD+DVD): ¥1,500 (Before Tax) [SECL-2483] *Comes in special anime packaging

Aimer Official Website: http://www.aimer-web.jp/

Vinland Saga

Premiere Date: July 7, 2019

Official Website: vinlandsaga.jp