A 10-year commemoration pop-up shop for the film Summer Wars is set to open at Tokyo Otaku Mode TOKYO on floor 6 of Shibuya PARCO. The pop-up shop will open at 10:00 am on January 24, 2020, as a collaboration between Studio Chizu and Tokyo Otaku Mode TOKYO.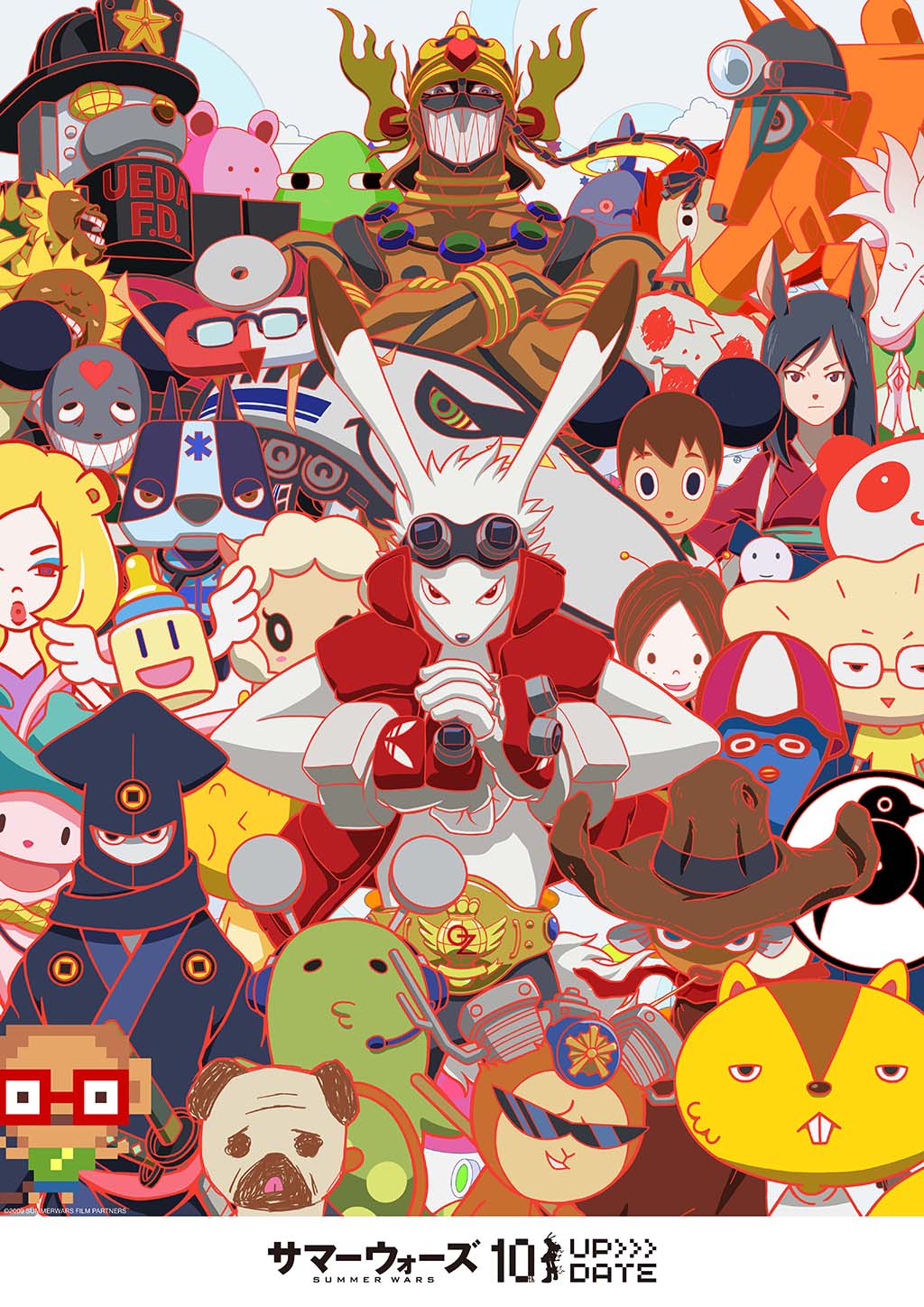 Summer Wars was director Mamoru Hosoda's first original long-length film and was released in 2009. Hosoda also directed the 2018 film Mirai no Mirai which was produced by the Academy Award-nominated animator Studio Chizu. To commemorate Summer Wars, the film will return to cinemas in 4DX and there will be a range of events that will run until the summer of 2020.
With the Summer Wars commemoration project called 'UPDATE' set in place, fans can discover new ways to enjoy the world and characters of the film at the pop-up shop. The new line of merchandise includes six 10-year commemoration items.
Cushion (John/ Yoko): ¥4,800 Each (Before Tax)
The guardians of Oz are now cute and cuddly cushions!
Oz Rug: ¥4,800 Each (Before Tax)
This large 160cm-diameter rug displays the beautiful panoramic view of Oz. You can use it as a floor rug, a sofa throw or even a picnic blanket. 
Wooden Avatar Figures: Kenji's Original Avatar, Kenji's Hacked Avatar, King Kazma: ¥4,600 Each (Before Tax)
The avatars seen in Oz have now turned into adorable wooden figures. 
The Key to Oz Necklace: ¥12,000 (Before Tax)
This necklace is themed around the key to Oz that appears after Love Machine stirs up trouble with Kenji.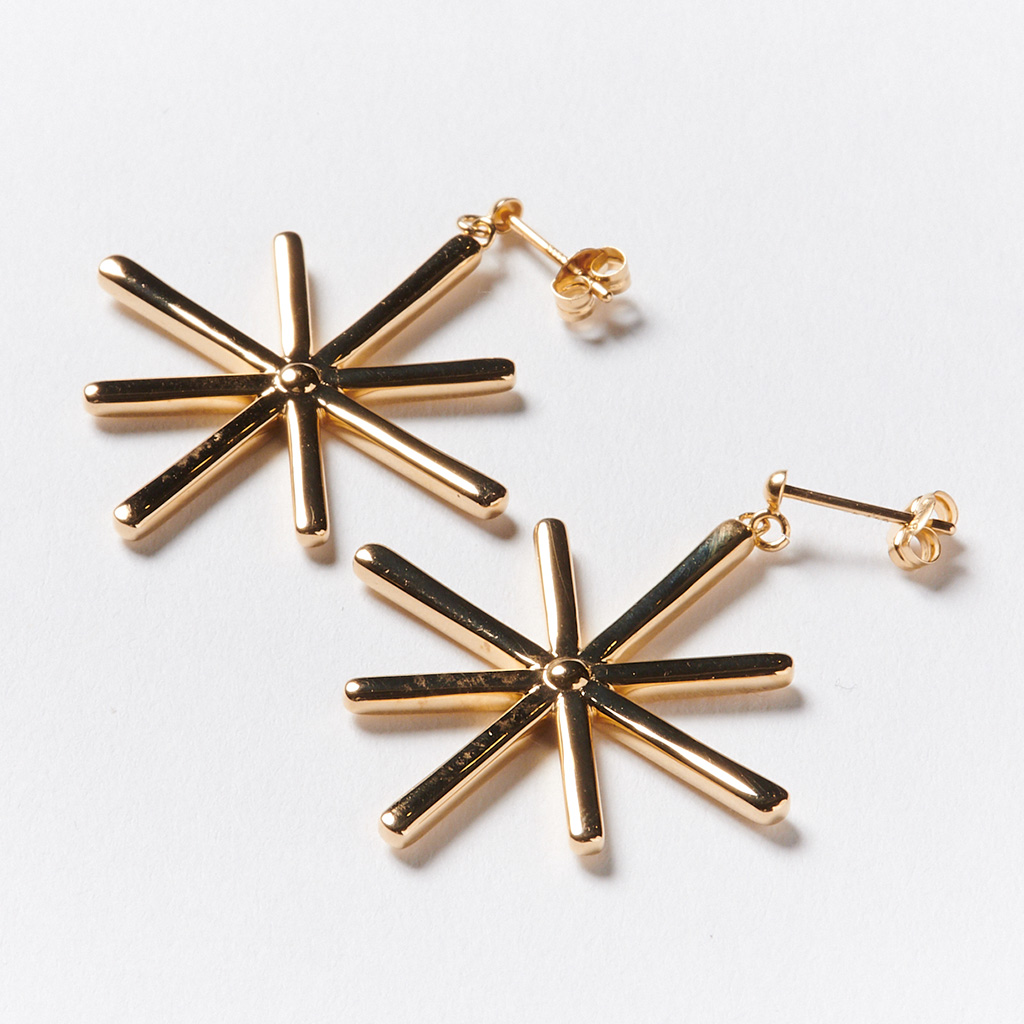 Natsuki Earrings: ¥12,000 (Before Tax)
After Natsuki challenges Love Machine to a cyber card game and wins, she is presented with a rare and lucky item by the guardians of Oz. These earrings replicate the appearance of this rare item. 
Kenji Avatar-themed Uki Hoshi ¥800 (Before Tax)
These roasted mochi snacks are coated in honey. Although they look like candy, they enjoy a moderate sweetness.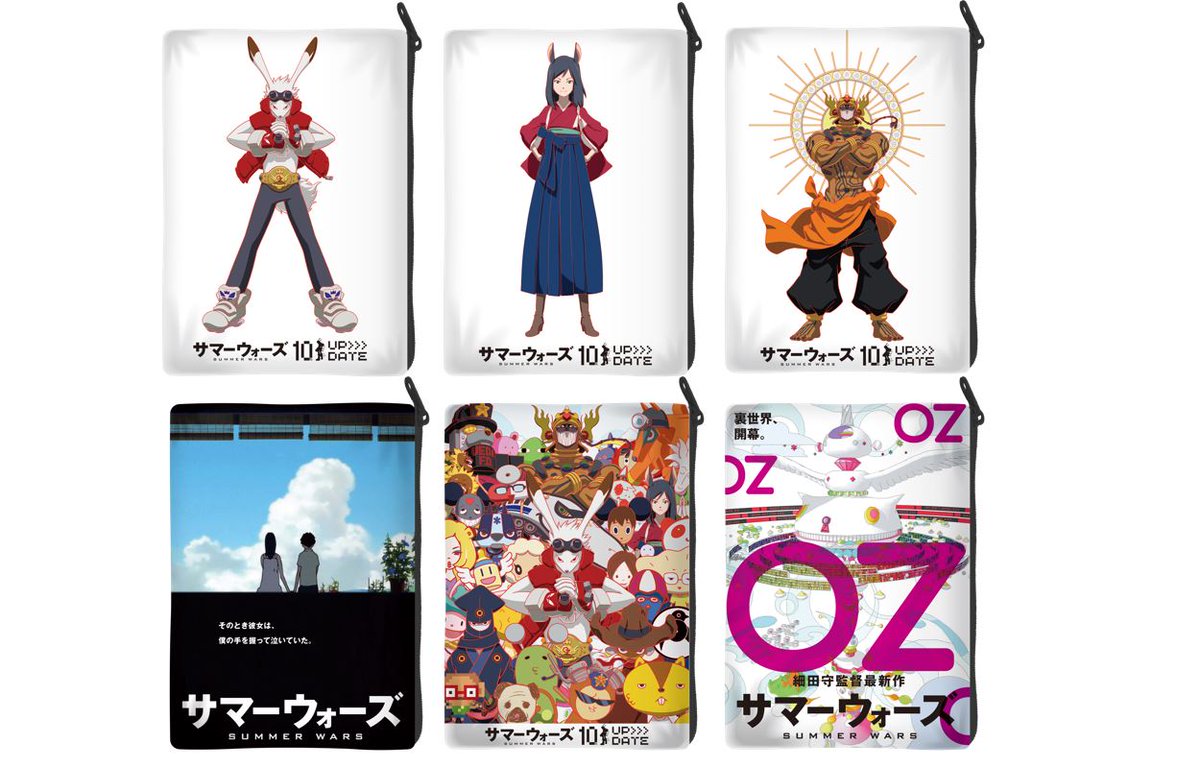 Summer Wars Premium Art Pouch: ¥300 Each (After Tax)/ 6 Designs Available
The popup shop also has plans to sell Summer Wars Capsule Toys and pouches with premium designs at the front of the shop from the start of February. There will be a variety of six pouch designs in total, each one being a 10-year commemoration design. This is perfect for any Summer Wars fan.
For every purchase at the popup shop that is ¥1,000 (After Tax) or over, customers will receive a free Tokyo Otaku Mode TOKYO-limited Avatar Badge (30 designs available). Waiting to see which badge design you get will add extra excitement to your shopping experience. 
*The purchase of capsule toys does not count towards this.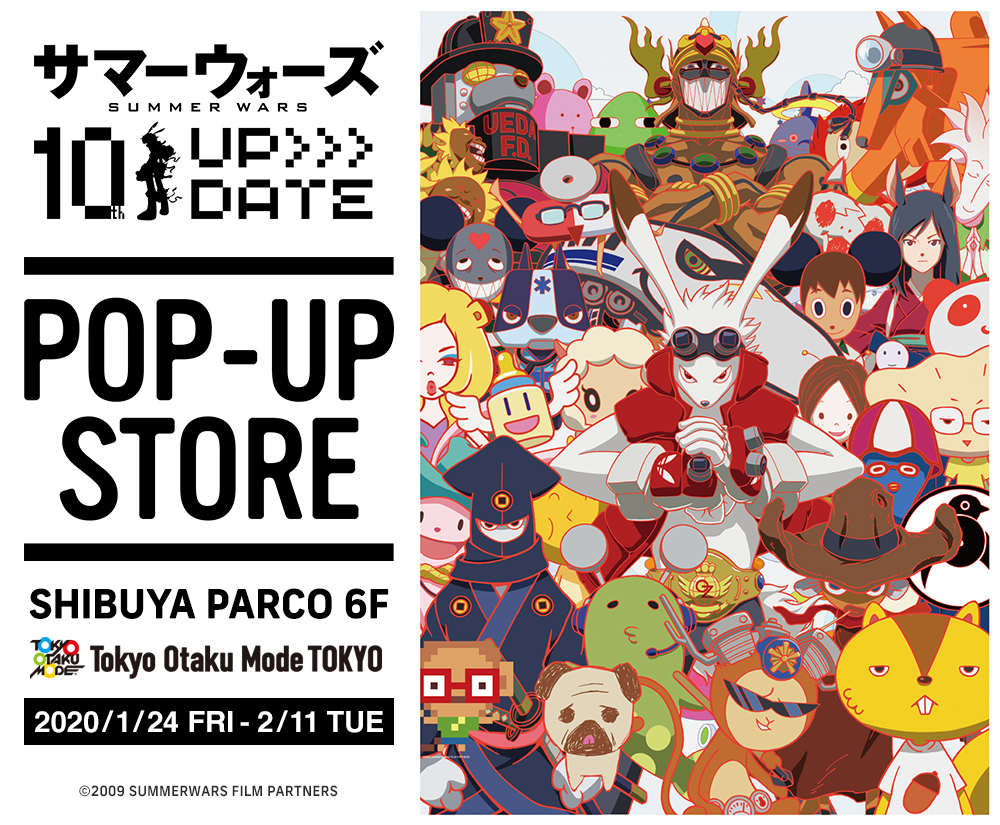 Shibuya PARCO is the place to go to discover new culture. If you're a Summer Wars fan, make sure to visit the brand new pop-up shop.
*As the merchandise is still being developed, they are subject to change.

Information
Summer Wars 10-Year Commemoration Pop-Up Store
Running: January 24 – February 11, 2020
Location: Tokyo Otaku Mode TOKYO
Address: Shibuya PARCO Floor 6, 15-1 Udagawacho, Shibuya City, Tokyo
Opening Hours: 10:00 – 21:00
Tokyo Otaku Mode Online Shop (Japan): https://ja.otakumode.com/
Tokyo Otaku Mode Online Shop (Overseas): https://otakumode.com/