Fukushima 50 is an upcoming film based on the non-fiction book On the Brink: The Inside Story of Fukushima Daiichi by Japanese journalist Ryūshō Kadota. It will be released on March 6, 2020.
The film will discuss the Fukushima Daiichi nuclear disaster that occurred after the 9.0 magnitude Great East Japan Earthquake on March 11, 2011 which stands as the largest ever earthquake recorded in Japanese history.
The film's title refers to the pseudonym given by the media to the 50 employees that remained on the site after the nuclear power plant disaster. It will show the reality that the group faced that only they knew from being inside the plant and in the face of death.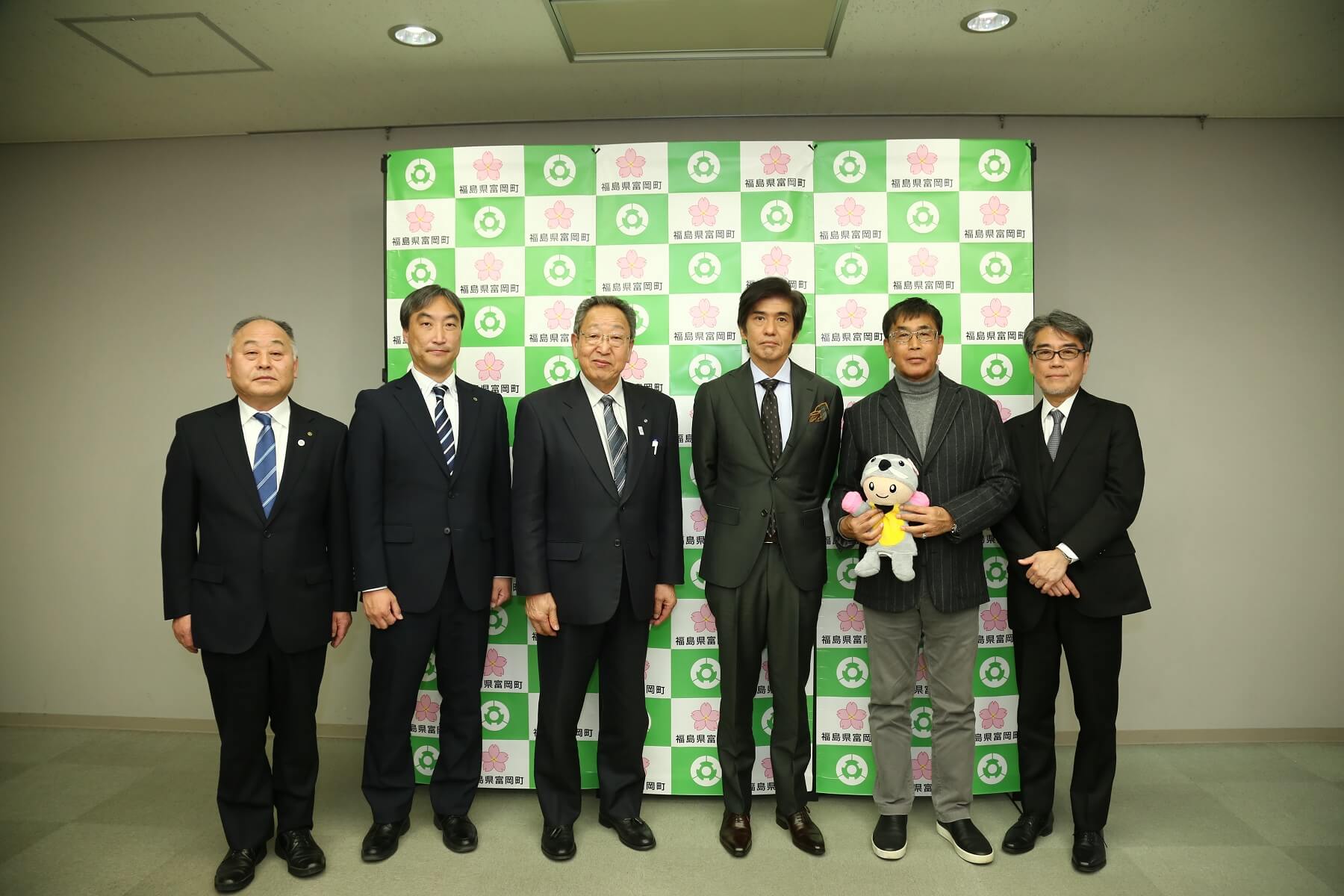 Japanese actors Kōichi Satō and Ken Watanabe, who star in the upcoming film, held a campaign where they visited various locations across Fukushima Prefecture. Satō, as well as the film's director Setsurō Wakamatsu and executive producer at KADOKAWA Shinichiro Inoue, made a courtesy call to Tomioka, a town which is still difficult for residents to return to. Tomioka is in fact one of the settings featured in Fukushima 50, and so before the films releases in March 2020ー10 years since the disaster struckーthe cast and staff went to pay their respects to the locals still living there.
The film premiered at Koriyama Theatre in Fukushima where Kōichi Satō, Ken Watanabe, and director Setsurō Wakamatsu all made an appearance. The event began with cast and staff announcing that they first wanted the people of Fukushima to watch the film before they made their comments. This was the first time the film had been shown to the general public, less than two months from its official release.
Satō, Wakamatsu, and Inoue's appearance in Tomioka took place on January 22. Executive producer Inoue was the first to greet the people. "We have come to Tomioka today to officially announce to you the completion of the film Fukushima 50. We hope everybody, including the mayor, will see it as soon as soon as possible." The director Wakamatsu followed, saying: "We are gratefully indebted to the people of Tomioka for letting us interview you before the film shoot. We wish for you all to see it and for it to be a film you believe the rest of the world should see."
Satō said: "I believe there will be many people who look back on [the incident] and remember it like it was yesterday rather than something that happened a long time ago. I think there will be people who do not wish to remember as well. However, the film needed to be powerful in order for the memories of the incident to not fade away. The film may bring back pain, but I ask you to view the film as necessary so we can pass down the reality of what happened to future generations."
Director Wakamatsu commented on Yonomori, a park in Tomioka and one of the filming locations which people are currently prohibited from entering due to the high radiation levels. "We filmed a crucial 'cherry blossom scene' there. Cherry blossoms are a thing of beauty, but it was really complicated when I thought about how these cherry blossoms cannot be seen by anyone." Satō weighed in on this point. Speaking about his character Toshio Izaki, he said: "I don't know to what extent his complex feelings are conveyed regarding his mental state when observing the cherry blossoms, but I hope that the beauty and transience of the cherry blossoms ties itself to the thought of never wanting this incident to happen again with those to watch the film."
The Tomioka town mayor Miyamoto commenting on the team having filmed in Tomioka. "As living witnesses, for us to be able to pass this film down to future generations, I greatly felt that I wished for them to shoot the film, rather than permitting them to do it. I don't believe Tomioka has been used as a film location or such before, so I want to go ahead with doing PR, both myself and as a town, so that everybody can see it."
The courtesy call at Koriyama Theatre in Fukushima's city of Koriyama took place the following day on January 23. Satō said before the audience: "I'm overwhelmed that we've finally come to this moment. By no means is this a film I could ask you to enjoy. I think there are some scenes in there that are very painful to watch, but I ask kindly that you see it through to the end."
Watanabe spoke with strong words, saying: "There are many people whose lives were unfortunately changed by this incidentーpeople who cannot return to Fukushima. When we began filming, me and the rest of the cast and staff said that we would be unable to shoulder the extent of what actually happened, but we should dive head first into the movie, and understand even a little of what those people went through. From there we went and finished the film, and now we're going around promoting it, starting with this city, and for that I am proud. This film absolutely enables one to feel connected to the future in some way."
Director Wakamatsu followed up this comment. "We started this film project five years ago, and at last it's finished. I am proud that we are able to say that as well as promote the film here in Fukushima. We set out to make this film faithfully and with sincerity."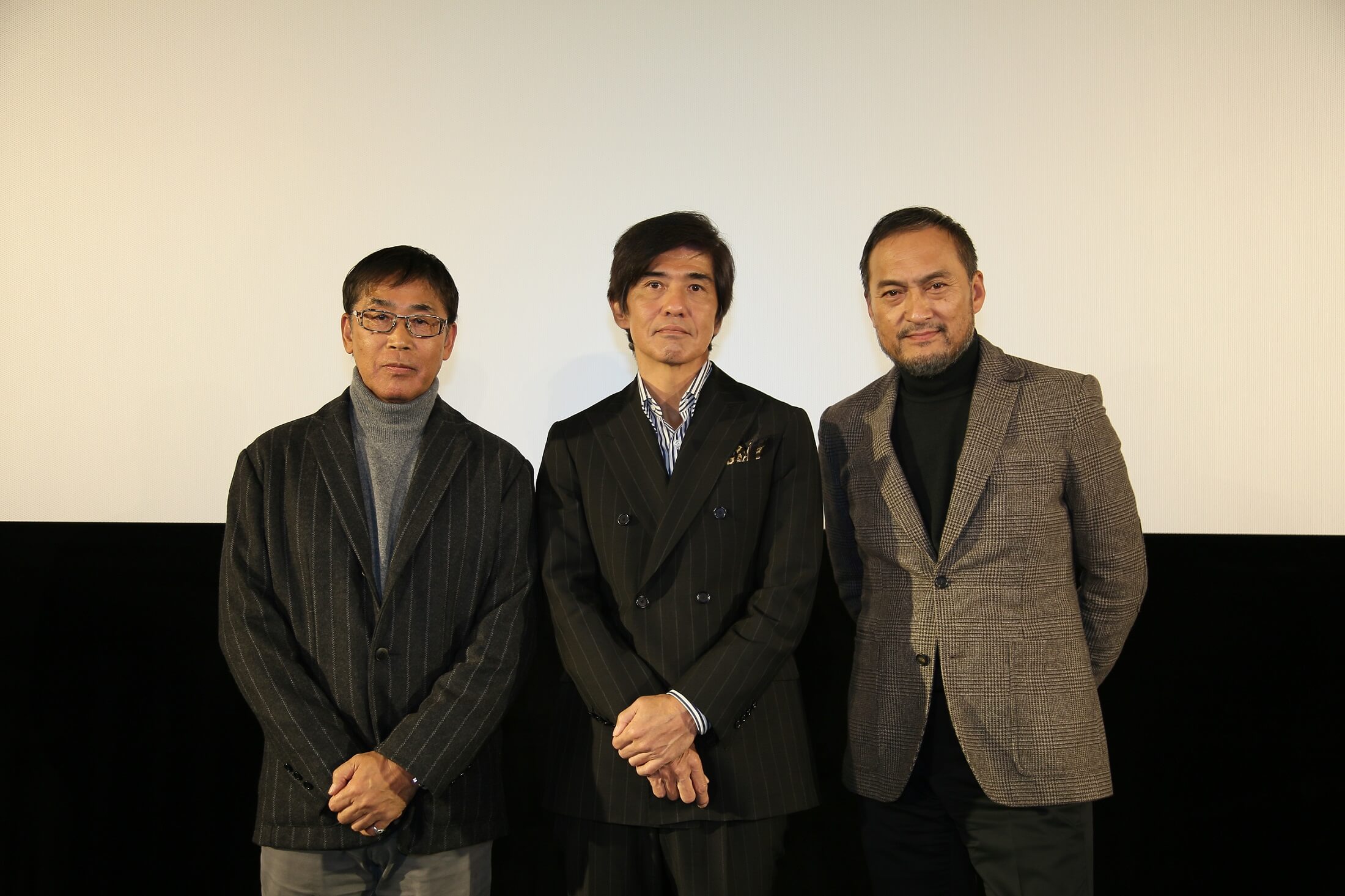 At the end of the talk, everybody gave their final comments. Satō said: "Let's change this negative legacy into a different kind of legacy, even if just a little." Watanabe said: "In my heart, I feel I hadn't actively supported Fukushima until now. But, I believe I have been able to deliver that now to all of the people of Fukushima, doing what I'm best at. I hope it's something you can get behind."
After their closing statements, the cast and director were given a huge round of applause by the people of Fukushima.
©2020 "Fukushima 50" Production Committee