Wagakki Band Announce Greatest Hits Album For International Fans in the Run Up to Tokyo 2020 Olympics
Wagakki Band have the Tokyo 2020 Olympics in their mind as they announced the release of a new "global compilation greatest hits album" which compiles a list of tracks the band wants people around the world to hear. Titled Kiseki BEST COLLECTION II, the album will drop on March 25, 2020.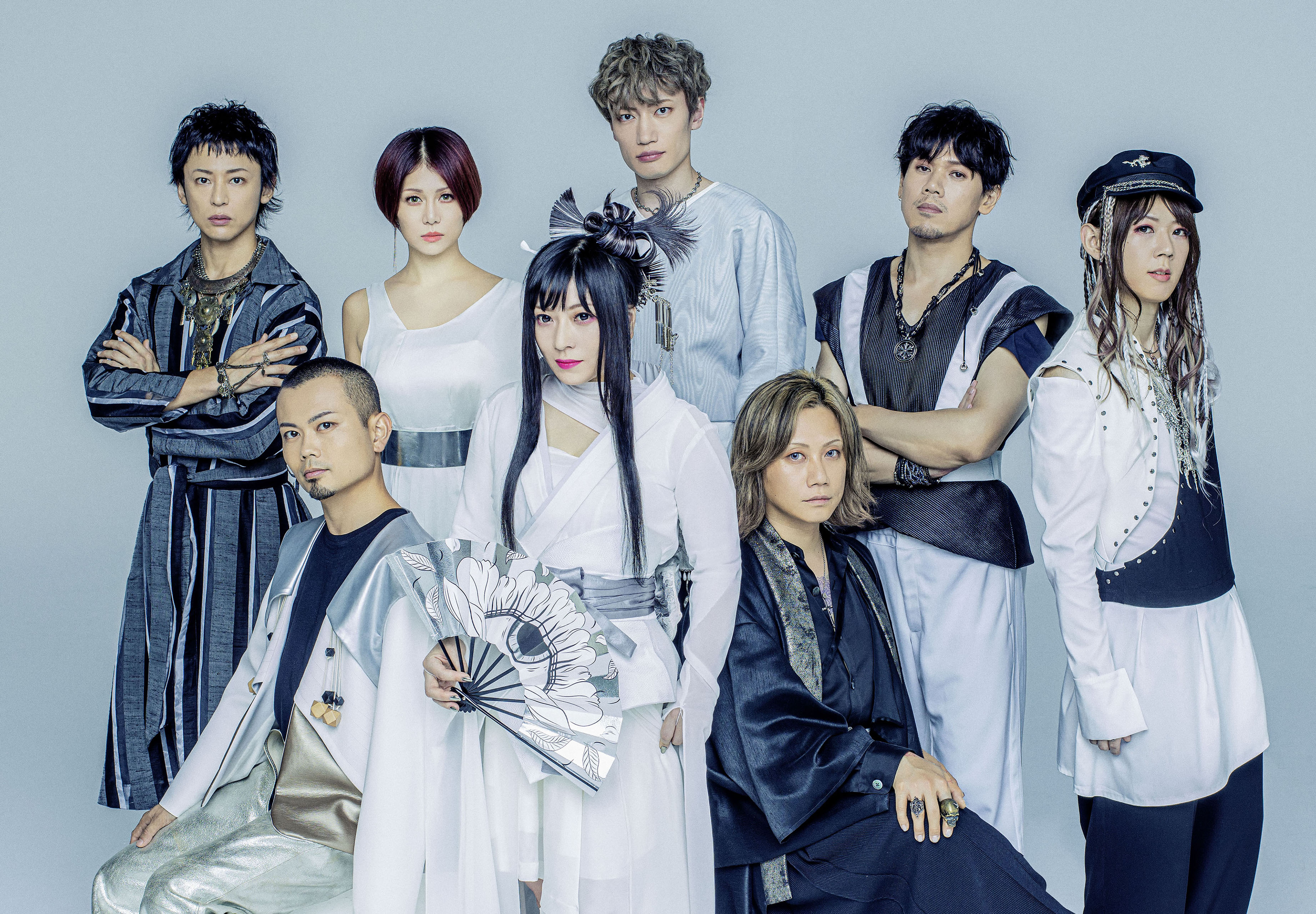 The band have named their name known worldwide for their fusion of rock music with traditional Japanese wagakki instruments. The new 24-track compilation album will showcase the band in all their glory, featuring tracks such as their hit cover of Senbonzakura, which has over 117 million views on YouTube (as of February 19, 2020); Sasameyuki which combines the power of rock, the beauty of wagakki, and a delicate orchestral sound; and other major tracks like Chikyu Saigo no Kokuhaku o, Children Record, and Soko ni Aru Kamoshirenai.


Kiseki BEST COLLECTION II will be released in several versions. The Music Video Edition includes 21 music videosーmusic videos which the band have come to receive international praise for. The Live Edition includes the best live tracks from the band's concerts all the way from their solo concert at Shibuya club asia in January 2014 to their performance at Saitama Arena in 2019. There's also the CD-only edition, as well as a special edition exclusive to the Japanese online retailer mu-mo which comes with everything from the music video and live editions, as well as a rare mini album which is hard to get your hands on today entitled Josho which was released in November 2013 before the band's major debut under the name "Yuko Suzuhana with Wagakki Band."


Wagakki Band will once again perform their annual New Year's party this year on February 29 and March 1 at Ryōgoku Kokugikan in Tokyo
Information
Kiseki BEST COLLECTION Ⅱ
Release Date: March 25, 2020
Music Video Edition
CD+DVD: ¥5,500 (Tax Included) [AVCD-96469~70/B]
CD+Blu-ray: ¥5,500 (Tax Included) [AVCD-96471~2/B]
Live Edition
CD+DVD: ¥5,500 (Tax Included) [AVCD-96473~4/B]
CD+Blu-ray: ¥5,500 (Tax Included) [AVCD-96475~6/B]
CD-Only Edition
¥3,250  (Tax Included) [AVCD-96477~8]
mu-mo Shop Edition
¥13,200 (Tax Included) [AVC1-96479~81/B~E]
Tour Schedule
2020/2/29 – Wagakki Band New Year's Party 2020 @ Ryōgoku Kokugikan
2020/3/1 – Wagakki Band New Year's Party 2020 @ Ryōgoku Kokugikan
2020/3/28 – Festival Nara Special Performance by Wagakki Band @ Heijo Palace
Wagakki Band Official Website: https://wagakkiband.com/