Sony & JYP Entertainment's 'Nizi Project' to be Streamed on YouTube
Nizi Project, an audition programme co-produced by Sony Music Entertainment, Sony Music Labels, and JYP Entertainment (JYP), is set for global release on March 6, 2020 at 19:00 (JST) when it will drop on YouTube.
Nizi Project was first announced by J.Y. Park at a press conference in February 2019. It is based on "GROBALIZATION BY LOCALIZATION," one of the themes of J.Y. Park's business vision JYP 2,0. The show aims to discover new talent for a girl group, train theme, and have them head out into the world.
Global auditions were held for Nizi Project from July to August last year in 10 places around the world including Japan, Hawaii, and LA. In September of the same year, 26 entrants were chosen from over 10,000. The chosen members gathered in Tokyo for a training camp that lasted 4 nights and 5 days. Nizi Project follows this training camp, covering the process the 26 short-listed applicants were put through. The show is available to watch on Hulu, but it's heading to YouTube next month.
A compilation of the first four episodes will air on Hulu Kessaku Theatre in Japan on March 7, 2020 at 1:30 A.M.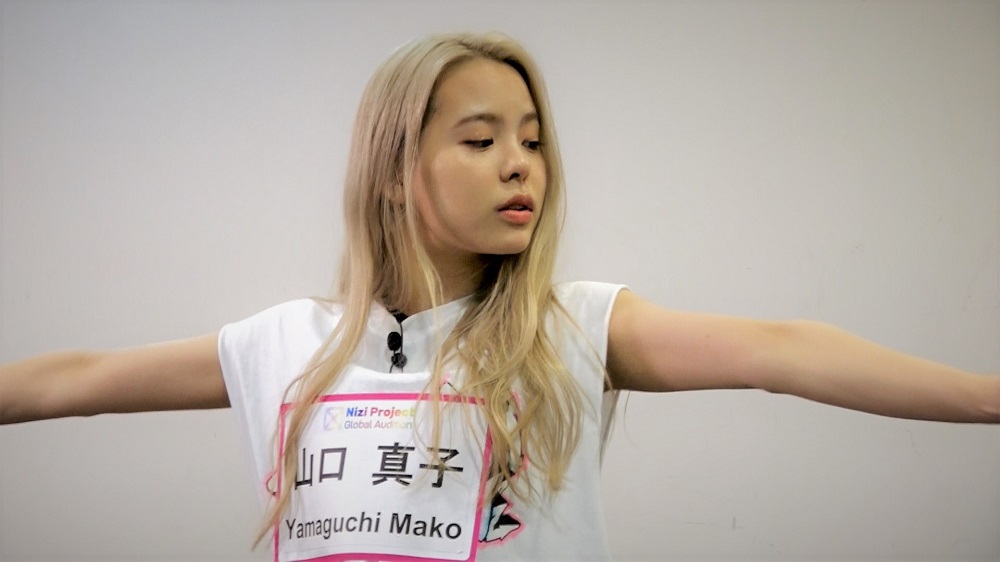 Catch Nizi Project on YouTube on March 6, 2020 and see the forming of this international girl's group.
Information
Nizi Project YouTube Schedule
Date: March 6, 2020 (First 2 episodes)
Time: 19:00 (JST)
*Subsequent episodes to be shown every Friday at 19:00 (JST)
Nizi Project Official Website: https://niziproject.com/
RELATED ENTRIES
VTuber Group Nijisanji Release Two Songs Simultaneously to Celebrate 3rd Anniversary

The VTuber group Nijisanji are celebrating three years since their debut with the release of two new ones: PALETTE 001 – Wonder NeverLand and PALETTE 002 – Nijiiro no Puddle, both of which hit music streaming and download services on February 25, 2021.

PALETTE 001 – Wonder NeverLand

PALETTE 002 – Nijiiro no Puddle

The first new song, PALETTE 001 – Wonder NeverLand, was produced by kz (livetune) who also wrote the song Virtual to LIVE for Nijisanji's 1st anniversary. It was recorded live in a studio with wind and string instruments and features singing from 12 streamers.

The second new song, PALETTE 002 – Nijiiro no Puddle, is performed by the internationally-beloved Japanese rock band FLOW. It's a song about enjoying the here and now to the fullest, and also includes the voices of 12 streamers. This also marks the group's first collaboration with FLOW, a band who is set to perform at Nijisanji Anniversary Festival 2021 on February 26, 2021.

Nijisanji Anniversary Festival 2021 Zenyasai feat. FLOW

 You can follow Nijisanji's 3rd anniversary celebrations on social media with the hashtag #nijisanji_palette.

Jin Akanishi and Ryo Nishikido Feature in Swarovski's Christmas Campaign

Swarovski Japan is launching a Christmas campaign this year in collaboration with Jin Akanishi and Ryo Nishikido's YouTube channel "NO GOOD TV" and fashion magazine ELLE Japon.

Swarovski is an Austrian glass producer founded in 1895 that's celebrating its 125th anniversary this year. The company's Swarovski Crystal Business is known for its craftsmanship and innovation, providing crystal glass, jewellery, and accessories to the people of the world since its inception.

As part of Swarovski Japan's Christmas campaign, it is teaming up with Japanese musicians Jin Akanishi and Ryo Nishikido. This is the first time the company has used male celebrities in its promotions in Japan. Together with the global women's fashion magazine ELLE Japon, the campaign will promote Swarovski products in the run up to Christmas. A six-page feature will be included in January 2021 issue of ELLE Japon of the two musicians promoting Swarovski's jewellery, watches, and more.

Jin Akanishi and Ryo Nishikido posted a 14-minute video on their YouTube channel ("NO GOOD TV – Vol. 21") with behind-the-scenes footage of their ELLE Japon photo shoot as well as other news related to the collaboration with Swarovski.

Exclusive photos of Akanishi and Nishikido which weren't feature in either the magazine or on YouTube were also officially released on Swarovski's official LINE account.

Information

Jin Akanishi and Ryo Nishikido Christmas Campaign Collaboration
Official Website: http://swarovs.ki/vl~D

AnimeLog YouTube Channel Launches Overseas With Free Anime Streams

Analyzelog launched an international version of AnimeLog on November 13 which is offers free distribution of officially licensed anime content. It currently has six anime series in the pipeline including Jungle Emperor Leo (1989), Aware! Meisaku-kun, Fantastic Children, Konnichiwa Anne Before Green Gables, The World of Golden Eggs, and Hungry Heart: Wild Striker.

The Japanese version of AnimeLog launched on August 7, 2020 and as of November 17 has 296k subscribers. The channel features licensing agreements with some of Japan's top anime companies such as Toei Animation, Nippon Animation, and Shin-Ei Animation, and more.


Over the next year, AnimeLog plans to release over 100 titles for anime fans around the world to enjoy. Be sure to subscribe to the channel below.

©MSK
©NIPPON ANIMATION CO., LTD."Before Green Gables" ™AGGLA
©Yoichi Takahashi/Nippon Animation
©TAKASHI NAKAMURA/NIPPON ANIMATION CO.,LTD.・FC PROJECT
©Dai Yoshihiko 2020
©学研/日本経済社/テレビ東京/手塚プロダクション

Japanese Girl Group NiziU Wear Pyjamas in ViVi Magazine's January 2021 Issue

The January 2021 issue of Japanese fashion magazine ViVi was released on November 18 and features two different front covers of girl group NiziU.

ViVi January 2021 Regular Edition

ViVi January 2021 Special Edition

NiziU is a nine-member global all-female music group which formed via Nizi Project, an audition programme co-produced by Sony Music Entertainment, Sony Music Labels, and JYP Entertainment.

For the first time in ViVi's history, it has created two different magazine front covers for the same issue in collaboration with NiziU. NiziU hail as the group with the youngest average age to be featured in the magazine, and received a heated offer from the editorial team at ViVi due to their stardom and individual personalities.

The photoshoot began with the pastel-coloured special edition of the front cover. Each member also did their own solo shoots where they did heart poses using heart-shaped lights. It's a known fact that Maya in the group is the real talent when it comes to heart poses. She tried a pose with both her hands, with her fingers, with her sleeves. But which ended up being used in the magazine? You can only find out by picking up a copy.

NiziU also did two shoots wearing tennis gear and pyjamas, the former of which was another first of ViVi. Ayaka is holding her racket courageously like she's a pro.

In the pyjama shoot, the members change into cosy relaxation mode and huddle around a giant bunny.

ViVi January 2021 Regular Edition Pin-Up

ViVi January 2021 Special Edition Pin-Up

Each edition of this issue comes with its own respective signed pin-ups. The regular edition has the pyjama version and the special edition the tennis version. There's also a 16-page NiziU cover story and the magazine comes with an original profile book.

Information

ViVi January 2021 Issue

Released: November 18, 2020

ViVi Official Website: https://www.vivi.tv/

DEAN FUJIOKA Announces Four Weeks Of YouTube Premiere Concert Footage

DEAN FUJIOKA has announced that over the next 4 weeks he will premiere his live performance of My Dimension held at Osaka-jo Hall back in 2016 over on his official YouTube channel starting on August 6, 2020 at 20:00 (JST).

DEAN FUJIOKA wrote My Dimension back in 2008, a song that would go on to be released for the first time in 2013 when it was used as the main theme for the Japanese film I Am Ichihashi: Journal of a Murderer which DEAN FUJIOKA also directed and starred in.

The live performance footage to be premiered is taken from the artist's concert DEAN FUJIOKA Special Live "InterCycle 2016".

DEAN FUJIOKA "My Dimension" Live from InterCycle 2016


DEAN FUJIOKA will premiere more live performances over the next four weeks on his YouTube channel.

The singer-songwriter is re-releasing My Dimension under the song title Neo Dimension on August 19 which breathes new life into the 12 year-old song with new lyrics.

Hulu Japan Announces Weekly Long Interviews With NiziU Members

NiziU is a nine-member global all-female group which formed via Nizi Project, an audition programme co-produced by Sony Music Entertainment, Sony Music Labels, and JYP Entertainment (JYP). NiziU's first music video, Make you happy, has over 63 million views on YouTube (as of July 2020). Released at the end of June, the iconic jump rope dance in the video has already become something of a social phenomenon.

In the run up to NiziU's first anniversary, Hulu Japan will begin streaming long interviews with each of the nine members in a show called NiziU 9 Nizi Stories, beginning on July 30, 2020, where they will talk about their experience in the Nizi Project, as well as life in Tokyo and South Korea. They will discuss in detail why they wanted to be part of a girl group, what troubles they have gone through, what the other members think of them, their impression of J.Y. Park, what kind of artists they want to become, and so on.

©Sony Music Entertainment (Japan) Inc./JYP Entertainment.

Information

NiziU 9 Nizi Stories
July 30: Mako

August 6: Lisa

August 13: Maya

August 20: Riku

August 27: Ayaka

September 3: Mayuka

September 10: Rima

September 17: Miihi

September 24: Mina

Hulu Japan: https://www.hulu.jp/

2D Virtual YouTuber Group NIJISANJI Launches Official English YouTube Channel

An official English-subtitled YouTube channel was launched for the popular 2D virtual YouTuber network NIJISANJI on June 22 to the excitement of international fans. The official name is "NIJISANJI EN."

What is NIJISANJI?

NIJISANJI is a group of 2D virtual YouTubers known as "Virtual Livers." The project delivers next generation entertainment with events held for the VTubers, official merchandise and digital content sold, music produced, and more. As of June 2020 there are around 100 virtual members, each with their own unique personalities, who post on video streaming platforms like YouTube.

NIJISANJI started in Japan and has since expanded to audiences in China, Indonesia, South Korea, and now English speaking countries.

An official English Twitter account called NIJISANJI World opened at the end of January this year. With the opening of the official English YouTube channel, NIJISANJI's popularity is set to grow even more and will help to spread the word of Virtual YouTubers, or "VTubers."

Magical Angel Creamy Mami Launches Her Own YouTube Channel

Creamy Mami from the popular anime series Creamy Mami, the Magical Angel now has her very own YouTube channel where she appears as a 3D CG character.

What is "Creamy Mami, the Magical Angel"?

It's a magical girl anime series by Pierrot (Naruto, Bleach, Tokyo Ghoul) which aired from 1983 to 1984. It follows the titular character Mami, a ten-year-old girl who after seeing a spaceship is granted magical powers with which she transforms into the magical girl and idol Creamy Mami.

Mami's new YouTube channel has numerous "Creamy Exercise" videos to get people moving during the lockdown. Videos feature the anime's opening and ending songs and more.

Creamy Exercise (Beginners) – Delicate ni Suki Shite

Creamy Exercise (Intermediate) – Love Sarigenaku

There's also a morning exercise routine you can do in your PJ's after waking up.

Creamy Exercise – In Your PJ's


The Creamy Exercise videos were co-produced by Pierrot and East Field. Mami is voiced by her original voice actress Takako Ota which is sure to bring a wave of nostalgia to fans. The videos were also worked on by Fusanobu Fujiyama who was the sound director of the original show.

Stay fit while at home during the lockdown with Creamy Mami!

©️ぴえろ
©️HoloModels™/©Gugenka®

Information

Creamy Mami Official YouTube Channel:

DEAN FUJIOKA to Celebrate 'Shelly' EP Release With Christmas Eve Live Stream

DEAN FUJIOKA will release his new EP Shelly tomorrow, and to celebrate, the singer and actor has announced that he will hold a special Christmas Eve live stream entitled "Christmas Streaming Party 2019" on December 24, 2019.


The live stream will take place simultaneously across various platforms including YouTube and the official LINE accounts of SSTV and A-Sketch. It will of course be free to view. FUJIOKA will discuss the writing and production of the EP as well as look back over his experiences in 2019.

A campaign is also being held in Japan for 20 lucky fans who have purchased a copy of the Shelly to sign up and watch the Christmas Streaming Party in the place it will be streamed, with FUJIOKA in point-blank range. More details can be find on the special Shelly website. Applications close on December 16, 2019.

Be sure to write in your calendars that you'll be spending your Christmas Eve with DEAN FUJIOKA this year.

Information

DEAN FUJIOKA – "Christmas Streaming Party 2019"
Stream Date: December 24, 2019 from 19:30 (JST) *Subject to change
Watch on YouTube: https://youtu.be/5TQy9q3tyRE
Watch on SSTV LINE LIVE: https://live.line.me/channels/52/upcoming/12573100

Watch on A-Sketch LINE LIVE:  https://live.line.me/channels/2096065/upcoming/12591773

CD Purchase Bonuses
Those who purchase a copy of the CD can receive the following bonus presents on a first-come, first-served basis.
A-Prize: "Shelly" Original T-Shirt (20 People)
B-Prize "Ghost" Original Mug (50 People)

20 people can also sign up on the special Shelly website for a chance to be invited to the DEAN FUJIOKA Christmas Streaming Party 2019.

Application Deadline: December 16, 2019

CD Purchase Bonus Winner Announcements

*Winners for A and B Prizes will be announced by the items being sent to them

*The DEAN FUJIOKA Streaming Party 2019 will be held at an undisclosed location. Winners will be contacted by e-mail or telephone by December 12, 2019. All accommodation and travel expenses are the responsibility of the person attending.


Information regarding sign-ups can be found on the special Shelly website below. Please note that while there is information regarding the sign-up coupled with CD purchases, not all the information is listed. Check the website for detailed information.

Shelly Special Website: http://www.deanfujioka.net/shelly/

Space Shower TV Viewing Applications

◆PC
https://www.spaceshowertv.com/present/2019/12/pm005919.html
◆SP
https://www.spaceshowertv.com/sp/present/2019/12/pm005919.html

Release Information

Shelly EP

CD Release Date: December 11, 2019

Shelly Version (CD+DVD): ¥2,600 (Before Tax) [AZZS-99]

Ghost Version (CD+DVD): ¥2,600 (Before Tax) [AZZS-100]

Normal Version (CD): ¥2,000 (Before Tax) [AZZS-1088]

Those who purchase the CD at the following stores will receive exclusive items. All available on a first-come, first-served basis:

Amazon – Original A4 folder (Amazon ver.)

ASMART – Original A4 folder (ASMART ver.)

Tower Records – Original A4 folder (Tower Records ver.)

HMV – Original B3 Poster (HMV ver.)

TSUTAYA RECORDS – Original B3 Poster (TSUTAYA RECORDS ver.)

Other Stores – Original B3 Poster

Stream/Download Links: https://DEAN-FUJIOKA.lnk.to/Shelly20191007
Shelly Special Site: http://www.deanfujioka.net/shelly/

DEAN FUJIOKA Official Website: http://www.deanfujioka.net

Drama Information

"Sherlock: Untold Stories" – Fuji TV

Initial Broadcast: October 7, 2019

Written/Produced By: Fuji TV

Sherlock Official Website: https://www.fujitv.co.jp/sherlock/

ONE OK ROCK to Stream Two Full Live Concerts Worldwide on YouTube Premieres

ONE OK ROCK revealed that they will be streaming the live videos of two earth-shattering live performances they delivered last year. Both live concert videos will be uploaded in full onto their official YouTube channel and accessible only via YouTube Premieres. 

The two videos to be streamed are the AMBITIONS JAPAN DOME TOUR 2018 finale and the special live concert called ONE OK ROCK with ORCHESTRA JAPAN TOUR 2018 which was supported by a live 53-piece live orchestra. 

This streaming event stretches over two days and is a fantastic way to commemorate the sale of the videos, which were released in Blu-Ray and DVD format on August 21. The livestream for each video will run for one day only. This event aims to connect ONE OK ROCK fans across the world, allowing fans to share their excitement in real time. If you are a fan, you definitely cannot miss out on this opportunity. 

Tune in on Saturday to witness the full AMBITIONS JAPAN DOME TOUR 2018 live concert finale which saw the end of the AMBITIONS WORLD TOUR, in which they played at over 100 concerts worldwide.

If you tune in on Sunday, you will be treated to the special ONE OK ROCK live concert called ONE OK ROCK with ORCHESTRA JAPAN TOUR 2018, which was supported by a 53 piece live orchestra. As this video will only be available on Sunday, this is a once in a lifetime chance that fans around the world just cannot miss out on. 

Streaming Dates and Times:

①   ONE OK ROCK 2018 AMBITIONS JAPAN DOME TOUR

Saturday, August 24 from 22:00 (JST) 

9:00 (EDT),  6:00 (PDT), 14:00 (BST)

URL: https://youtu.be/vNtvtWCNw3E

 

②   ONE OK ROCK with Orchestra Japan Tour 2018

Sunday, August 25 22:00 (JST)

9:00 (EDT), 6:00 (PDT), 14:00 (BST)

Information

ONE OK ROCK 2018 AMBITIONS JAPAN DOME TOUR LIVE DVD & Blu-ray

Release: August 21, 2019 

■ Product Identification Numbers

DVD: AZBS-1051 

Blu-ray: AZXS-1028

■ Prices

DVD: ¥5,500(before tax) 

Blu-ray: ¥6,500(before tax)

ONE OK ROCK with Orchestra Japan Tour 2018 LIVE DVD & Blu-ray 

Release: August 21, 2019 

■ Product Identification Numbers

DVD: AZBS-1053 

Blu-ray: AZXS-1029

■ Prices

DVD: ¥5,500 (before tax)  

Blu-ray: ¥6,500 (before tax)

ONE OK ROCK Official Website: http://www.oneokrock.com/jp/

SCANDAL Announce YouTube Live Stream of Red Bull Music Studios Tokyo Performance

SCANDAL are set to host their first ever live YouTube stream on August 9 from 20:00 (JST) when they perform a one-hour show at Red Bull Music Studios Tokyo.

The studio performance will feature a long list of tracks including their new song Fuzzy which they performed at the finale of their "Fuzzy Summer Mood" Japan tour on July 11.

SCANDAL will subsequently perform at ROCK IN JAPAN FESTIVAL 2019 the following day on August 10 and SUMMER SONIC 2019 OSAKA the following week on August 18.

Be sure to tune in to their stream to catch them live.

Information

SCANDAL – Fuzzy (Live at Red Bull Music Studios Tokyo) YouTube Live Stream

Date: August 9, 2019

Time: From 20:00 (JST)

Link: https://youtu.be/uzhiCIf3xrA

*The stream will not be archived on the channel

*This is a studio-only show and so there are no tickets to attend the performance

SCANDAL Official Website: http://www.scandal-4.com/

Uru's New Song Negai Becomes Ending Song For New Anime Granbelm And Gets Music Video

 Uru's new single Negai will be released on September 11 and will be available for downloading and streaming from July 26. The official music video has just been uploaded on YouTube. 

Negai is a down-to-earth song which paints a world of a happy place that is filled with the people most important to you. It contains strong feelings of not wanting to let go. 

Uru Negai YouTube ver.

Atsunari Toushi, who was previously involved in the making of the music videos for Uru's songs Freesia and Shiawase no Uta, was in charge of making the music video for Negai. The music video contains scenes of a utopia where two young sisters are living a beautiful life together as well as an empty dystopian scene where one of the girls can be seen stood in a plain white dress.

A statement by Atsunari Toushi

Uru's lyrics perfectly depict the story of two young girls who are forever close. We hope that you will be struck by many emotions when you watch this video. This entire creation is but a beautiful story and music. We hope that viewers who watch and listen will want to hold those precious to them even closer as they enter the world we have created in the new music video. Please take a look and enjoy both the beautiful scenes and the music. 

 Along with the release of the music video, the lyrics for the full song have been released on song lyric website UTA-NET (Japanese only).

Negai has also been chosen to become the ending theme song for the new original anime Granbelm. You can enjoy the new song on air from today. Granbelm is directed by Masaharu Watanabe, who is also known for directing Re:Zero − Starting Life in Another World. Original character designs were created by Shinichiro Otsuka and the series was structured by Jukki Hanada, who is famous for many works including directing multimedia project Love Live! There was an advanced screening of the anime a few days ago, which received a great response. This is one of the most sensational topics in the media and is snatching up the attention of many anime fans. 

Information

Negai

Release: September 9, 2019 

First Press Limited Edition: (CD+DVD) AICL-3753~4 ¥1,900 (after tax)

Regular Edition: (CD) AICL-3755 ¥1,200  (after tax)

Limited Pressing Edition – anime version (CD+BD) AICL-3756~7 ¥2,000  (after tax) 

Special Edition Website: https://uru-official.com/feature/negai

 

Uru Official Website: http://uru-official.com

Granbelm 

Premiere: July 5th (Broadcast by: MBS/TBS/BS-TBS Animeism)

Official Website: http://granbelm.com