Sony & JYP Entertainment's 'Nizi Project' to be Streamed on YouTube
Nizi Project, an audition programme co-produced by Sony Music Entertainment, Sony Music Labels, and JYP Entertainment (JYP), is set for global release on March 6, 2020 at 19:00 (JST) when it will drop on YouTube.
Nizi Project was first announced by J.Y. Park at a press conference in February 2019. It is based on "GROBALIZATION BY LOCALIZATION," one of the themes of J.Y. Park's business vision JYP 2,0. The show aims to discover new talent for a girl group, train theme, and have them head out into the world.
Global auditions were held for Nizi Project from July to August last year in 10 places around the world including Japan, Hawaii, and LA. In September of the same year, 26 entrants were chosen from over 10,000. The chosen members gathered in Tokyo for a training camp that lasted 4 nights and 5 days. Nizi Project follows this training camp, covering the process the 26 short-listed applicants were put through. The show is available to watch on Hulu, but it's heading to YouTube next month.
A compilation of the first four episodes will air on Hulu Kessaku Theatre in Japan on March 7, 2020 at 1:30 A.M.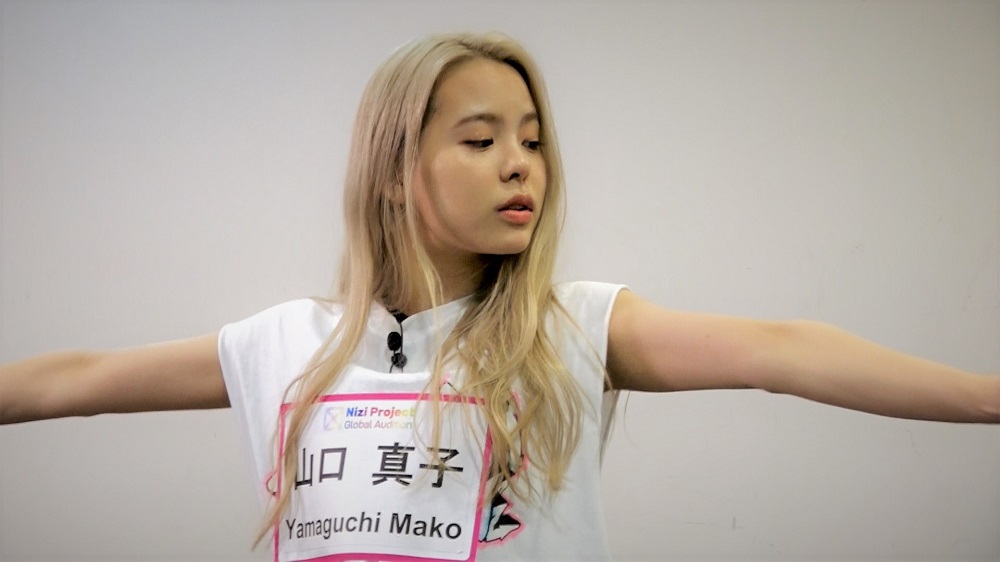 Catch Nizi Project on YouTube on March 6, 2020 and see the forming of this international girl's group.
Information
Nizi Project YouTube Schedule
Date: March 6, 2020 (First 2 episodes)
Time: 19:00 (JST)
*Subsequent episodes to be shown every Friday at 19:00 (JST)
Nizi Project Official Website: https://niziproject.com/
RELATED ENTRIES
Attack on Titan Anime Creators Discuss the Series in New YouTube Interview

In a new interview posted to YouTube, Yuichiro Hayashi, the director of Attack on Titan The Final Season, and Yusuke Tannawa, the CG Producer and Screen Designer for the show, are discussing the series' incredible success. Both creators also chat about the struggles they've faced during production, their relationship with the original manga creator Hajime Isayama, and much more. 

Attack on Titan The Final Season Part 2 – Yuichiro Hayashi (Director) × Yusuke Tannawa (CG Producer, Screen Design) Special Interview

Attack on Titan Final Season Part 2 is currently airing on NHK General each Sunday at 24:05. It is also available to stream on dTV, d Anime Store, GYAO!, Netflix, TELASA, Hikari TV, and Amazon Prime Video.

 

©諫山創・講談社/「進撃の巨人」The Final Season製作委員会

Information

Attack on Titan The Final Season Part 2

Now Airing

Airing on NHK General Sundays at 24:05

Streaming on dTV, d Anime Store, GYAO!, Netflix, TELASA, Hikari TV, and Amazon Prime Video

Official Site: https://shingeki.tv/final/

Cover Song Project 'CrosSing' Launched Featuring Maaya Uchida, Kana Hanazawa, Akari Kito

The new cover song project 'CrosSing- Music & Voice' is live!

CrosSing brings together voice actors, anime song artists, VTubers, 2.5D actors, and other artists through music. The cast of the first season is featured in the channel teaser.

 In addition to popular voice actors Maaya Uchida, Kana Hanazawa, and Akari Kito, the project also includes towana, vocalist of popular ani-song unit fhána. Toshiki Tateishi, active mainly in 2.5D stage plays and musicals, and VTuber Hal Shibuya will also be participating!

 

Channel Teaser

All of the songs featured in the project are tracks that personally mean something to the cast. The music will be available on YouTube and on streaming services, and those interested are asked to follow the project on Twitter and TikTok!

Hello Kitty Releases Collaboration Video with YouTube's Most-Watched Cat Mochimaru

On February 22, Hello Kitty released her first collaboration video with the popular YouTube channel Mochimaru Diary, which currently has over 1.6 million subscribers!

Mochimaru Diary follows the uneventful life of Mochimaru, a Scottish Fold, whose life is documented by his owner. The collaboration was planned as a celebration of Cat Day, which takes place in Japan on February 22. 

In the video, Hello Kitty talks passionately about the 10 most adorable things about Mochimaru. Be sure to give it a watch!

Hello Kitty is a Mega-fan?! Video Highlights and Screencaps

Comment from Hello Kitty

I've been such a big fan of Mochimaru for so long, I can't believe we finally get to collab~

We had a super happy day talking about all the things Mochi likes!

I'm a little embarrassed to be THIS excited, but I'm just so happy to bring everyone this video for Cat Day!

Give it a watch for me! ♡

©'22 SANRIO S/F・G 著作(株)サンリオ

Eve to Hold Christmas Eve Live Stream on YouTube

Eve will hold a special live streaming event on YouTube on–you guessed it–Christmas Eve! The stream will run from 19:00 until 20:00 on December 24, 2021. 

The stream is being held to celebrate over 3 million subscribers to Eve's YouTube channel. During the event, he'll go behind the scenes of the Yadorigi music video, as well as show the Live Film version of Inochi no Tabekata. There may also be a big announcement during the stream, so don't miss it!

There will be no VOD for this event, so remember the date and time.

Virtual Unit Tacitly to Participate in YouTube Music Weekend Vol.4

Virtual duo Tacitly from NTT Docomo's 'Live Animation Heart X Algorhythm' will be one of twelve participating VTubers appearing at YouTube Music Weekend Vol.4! This online event will take place from December 3 until December 5, and will feature a number of live performances to enjoy. The duo will also perform their new song Yume wo Mitte Ikiteiru for the first time on YouTube. Tacitly will appear on December 4 from 26:30 to 27:00 JST, so don't miss it!

Atsu Mizuno

"My name is Atsu Mizuno, and I wrote the lyrics and composed the arrangement for Tacitly's new song! I wanted to match the powerful yet delicate voices of the two members of the group and the incredible video by POPREQ. This time, I wrote about my own struggles with a weak heart and the wonderful friends that helped me become stronger. People can't achieve anything when they are alone, and this song made me want to treasure my friends who believe in me so much. The last part is my favorite, so be sure to check it out. Thank you so much!"

POPREQ

"I'm POPREQ from Hurray! I directed the new music video. 

When I heard Atsu Mizuno's song, I envisioned the story she was telling and placed the members of Tacitly within it.  It's the story of two people living on the edge of a crowded city thinking that no one will ever understand them, until one day, they meet. 

If we could only understand each other's loneliness, beliefs, and way of life…

That's what I was thinking about when I worked on this video. 

I hope you enjoy it!"

Tacitly (Lilia & Ciel)

Lilia

Ciel

(C)2021 project‐algorithm

Popular YouTubers Uchira 3 Shimai Appear in New Visual for SPINNS 2021

Apparel brand SPINNS has teamed up with popular YouTuber trio Uchira 3 Shimai for some new key visuals. The creators–Koma, Yura, and Toua– currently have over 490,000 followers, and have been taking Japan by storm with their genre-less and extremely original videos.

The inspiration for the visuals is self-love and acceptance. "It's okay to like the real you. It's also okay to want to be a little taller. What's important is that you keep challenging yourself." SPINNS 2021 brand slogan is 'If you can change, you're invincible.'

How do you like these new visuals? Do they inspire your individuality?

New Characters Debuting In VTuber Group Aogiri High School

Aogiri High School started in October 2018 when Minazuki Natauki and Otodama Tamako began their VTuber activities on Youtube, gaining over 150,000 subscribers. The members challenge a variety of genres, including singing, ASMR, drawing, and more.

New members have joined since the formation of Aogiri Gigh School, with Ishikari Akari joining in April 2019, Oshiro Mashiro in May 2020 and Yamaguro Nekuro in April 2021. 

Now, Chiyoura Chiyomi and Kurikoma Komaru are the latest to make their debut at Aogiri High School.

New Characters

Chiyoura Chiyomi (千代浦蝶美)

A first year student at Aogiri High School

She claims to have plenty of life experience, having been an announcer in her previous life.

She absolutely loves entertaining people and is known for her high energy. 

Chiyoura dreams of performing on a big stage in front of a packed audience.

She joined Aogiri High School to achieve her dreams of becoming the greatest idol and sharing her funniness with the world. 

 

Her first livestream will be held on her YouTube channel at 20:30 on August 12th at 21:00, with regular uploads due to start in mid-August.



・

YouTube: ちよみch. 千代浦蝶美 /あおぎり高校https://www.youtube.com/channel/UCyY6YeINiwQoA-FnmdQCkug
・Twitter
https://twitter.com/tiyoura_tiyomi



Kurikoma Komaru (栗駒こまる)

A first year student at Aogiri High School.

She is devoted to bringing smiles and healing to her viewers through her creative daily activities.

She puts all of her energy into even the most last-minute of plans, with the motto "nothing beats hard work!" 

Kurikoma joined Aogiri High School to follow her dream of animating her own original work.

 

Her first livestream will be held on her YouTube channel at 20:30 on August 14th at 20:30, with regular uploads due to start in mid-August. 



・YouTube: こまるCh. – Komaru Kurikoma -/あおぎり高校
https://www.youtube.com/channel/UCXXnWssOLdB2jg-4CznteAA
・Twitter
https://twitter.com/kurikoma_komaru

The group has also announced a new VTuber audition. As Aogiri High School's motto says, "if it's interesting then anything goes," meaning all kinds of people can apply.

Make sure to keep an eye on Aogiri High School as the member list and momentum continues to grow!

New YouTube Video Highlights Famous Evangelion Scenes in 11 Languages

On August 13, 2021, the fourth and final installment of the Rebuild of Evangelion film series, Evangelion: 3.0+1.01 Thrice Upon a Time, was made available on Amazon Prime Video exclusively for Prime members. The service has also released Evangelion: 1.0 You are (Not) Alone, Evangelion: 2.0 You Can (Not) Advance, and Evangelion: 3.0 You Can (Not) Redo.  

To commemorate the newest film's worldwide streaming release, a new YouTube video is highlighting some of the most popular scenes from the Rebuild of Evangelion film series. Check out how the characters sound in 11 different languages! Be warned, it contains spoilers for the final film!





(The languages featured are: English, French, German, Italian, Brazilian Portuguese, Castilian Spanish, Latin-American Spanish, Chinese, Hindi, Korean, and the original Japanese.) 

 

From hearing Shinji's famed line 'I mustn't run away, I mustn't run away' in Japanese to hearing Kaworu utter "I'm looking forward to seeing you, Shinji Ikari," in German, the trailer is full of memorable moments in its brief two minute and 35 second runtime, with classic lines delivered in ways audiences may have not heard them before. Fans of the series may be able to quickly discern which line is which, even hearing them spoken in a foreign language!

The final line is spoken by Shinji's original English voice actor, Spike Spencer, bidding farewell to 'all Evangelions." 

Evangelion: 3.0+1.0 Thrice Upon a Time has made over ¥10.22 billion ($92.7 million) at the Japanese box office since it was released on March 8, 2021, making it the highest-grossing film in the series. 

©khara

*Translations and video availability may vary by country.


Information

Evangelion: 3.0 1.01 THRICE UPON A TIME

Now Available on Amazon Prime Video (released August 13, 2021)

Online Planetarium Season 2 Begins

Season two of Astro Connect's Online Planetarium series began on Friday. The project, which has streamed every Friday since April 2020, is a chance for people to connect with the stars and space.

The project began as a means of entertainment for people who have been in lockdown and unable to go outside due to the COVID-19 pandemic. Our time indoors has increased, and so Online Planetarium serves as a way for people to have fun while begin able to travel. The stream, which is in Japanese, focuses on talking about space and stars.

Tennozu Canal Fes 2021 Spring: A Line-Up Of Asian Music Artists

Tennozu Canal Fes 2021 Spring ~WORLD TRAVEL – ASIA~ is set to take place online via CANAL's official YouTube channel on April 24. The event comes in response to the cancellation of the in-person event due to fears of COVID-19 transmission.

"World Travel" is the theme of Tennozu Canal Fes 2021 with a different region to be chosen each season, allowing for music lovers and concertgoers to enjoy a little bit of something from abroad. The theme for spring is Asian music which focuses on music from around Asia – except Japan. Viewers can tune in to see everything from Indian dancing to classical Chinese opera, Chinese erhu performance, and more. Performances will still take place at Tennozu Canal in Tokyo but will be live streamed.

Schedule

14:00~14:30 coco ayumi & Ethno-Exotica Vaudeville (Indian dance)

15:00~15:30 Kanae Nozawa (Erhu)

16:00~16:30 Shinchou Gekiin (Classical Chinese opera)

17:00~17:30 HamojiN (Acapella)

18:00~18:30 Tsukiko Nakamura (Piano and hand mic)

18:40~19:10 Tsuzu King (Solo singing)

Information

Tennozu Canal Fes 2021 Spring ~WORLD TRAVEL – ASIA~

Date: April 24, 2021

Time: 14:00-19:30

Venue: KIWA TENNOZ

Streaming: CANAL Channel on YouTube

Official Website: http://canalside.or.jp/

The final livestreaming of Online Planetarium Announced

Astro Connect, the space and astronomical project organizer, has been organised the project called Online Planetarium with ABLab, the astronomical online salon, to livestream the sky where you can observe the stars every Friday night since April 16, 2020. The final livestream will take place on April 16, 2021, which marks the first anniversary of project launching. The renewal of project will begin after April as Season 2.

We used to visit the Planetarium to explore and experience the universe with expert commentary until before the pandemic began. This time, they will deliver it to your home. You can observe the universe while listening to the interaction between a presenter and a commentator live. Also, the viewers can send questions directly to the presenter during the livestream to experience the new communication style of planetarium. 





Why don't you spend a luxurious time at home while watching the starry sky over the online planetarium?

VTuber Group Holostars Launch First Official Show On YouTube

VTuber group Holostars' first official program on YouTube will launch on March 4 at 7pm (JST).

The program will treat fans to a whole new side of the members, the likes of which they've never seen. The official name and further details of the program will be announced on the first broadcast on March 4 on Holostars' YouTube channel.