Half-Japanese half-American Japanese boy band INTERSECTION recently celebrated White Day with fans on their Instagram with their first ever live acoustic performance on March 14. They performed two songs with acoustic guitar played by the members themselves. The two songs were messages of positivity to those who have graduated and are starting their new lives out in the big wide world.
INTERSECTION had several fan meetings lined up, however due to the ongoing situation surrounding the Coronavirus, they had to be cancelled. The live stream performance was a way for the m embers to still connect with their fans.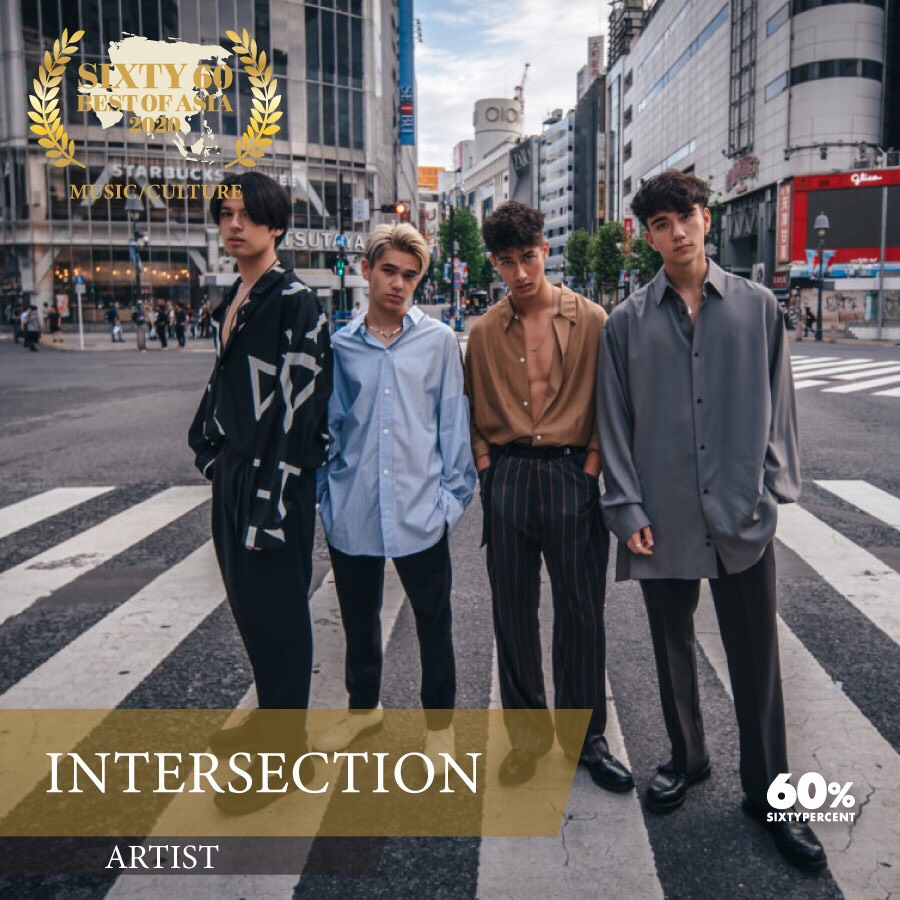 INTERSECTION took questions from fans during the stream, and since they have a lot of overseas fans, each member was able to communicate with people from each of their countries.
In the second half of the live stream, members Mika and William performed acoustic versions of One Step Closer and New Page. The former is the ending theme for the anime series Fruits Basket, which is a well-known song amongst anime fans both in Japan and overseas. The song sings of parting with friends and conjures up images of graduation and separation; a heartfelt message that was for sure felt by fans.
Group member William Aoyama, who wrote and composed the song, said: "This is the time for us to connect with everyone through music, so we challenged ourselves to doing this acoustic live show." *Translated from Japanese
INTERSECTION were placed in the "Upcoming" category for BEST OF ASIA's SIXTY60 project, which curates "60 creators and artists who dedicated their creativity and talented work to the industry from Asia to the world."