Netflix Original Grudge Horror Series 'Ju-On: Origins' to Release Worldwide in Summer 2020
Netflix has announced that the new Netflix Original series Ju-On: Origins will be released worldwide in summer 2020.
Ju-On is a Japanese horror franchise that first hit the scene back in 2000 with two direct-to-video productions, Ju-On: The Curse and Ju-On: The Curse 2. The two movies were a hit with horror fans in Japan, leading to the first theatrical release and third instalment of the series Ju-On: The Grudge in 2003. Since then, the series has continued to scare folk for 20 years during which it has grown into an international franchise. The first Hollywood remakes The Grudge (2004) and The Grudge 2 (2006) reached number one in the US box office, and along with The Ringーa remake of another Japanese horror franchise Ringuーintroduced and sparked a global interest in J-horror. Ju-On: The Final Curse was supposed to be the final entry to the main film series, but Netflix's Ju-On: Origins is bringing it back to explore something that you may have not even known about.
Something that is not known by many people is that Ju-On is actually based on real-life events. For the first time ever, this new drama series will explore the origins of the cursed house and the numerous unpleasant incidents surrounding it. Viewers can get ready to be shaken with a real-life kind of fear that they did not get with Ju-On.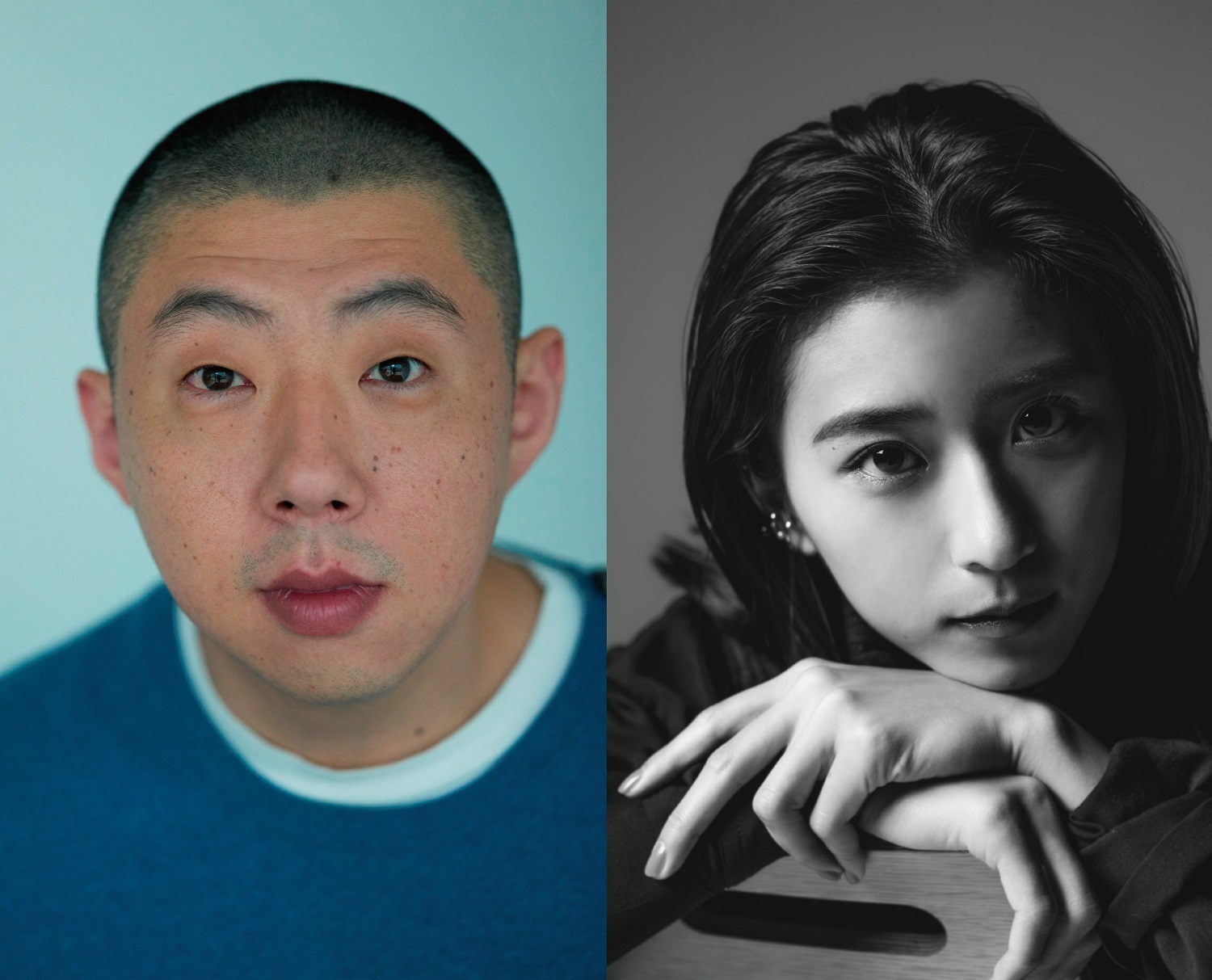 The series is being directed by award-nominated Japanese film director Sho Miyake who received his praise for his with in And Your Bird Can Sing  (2018). This will be his first entry into horror. Yoshiyoshi Arakawa will play the role of the lead male protagonist and psychic researcher Yasuo (name reading not confirmed), while the lead female protagonist Haruka will be played by Yuina Kuroshima. Haruka, a new talent, is left tormented by the sounds of footsteps in her house in the middle of the night. The curse begins to make its real move after she talks with Yasuo, a psychic researcher she became acquainted after appearing on a television variety show. The curse chain begins to link to two of them. Other confirmed actors and actresses for the series include many upcoming new names like Ririka, Kohki Osamura, and Kai Inowaki, as well as notable names such as Tokio Emoto, Nobuko Sendo, and Kana Kurashina.
It has been 5 years since the last entry to Ju-On. The new Netflix Originals drama series will be comprised of 6 episodes. Series producer Ichinose said: "I've long had thoughts of wanting to write the part of the story that can't really be adapted into a film and make it into a drama series. But there are too many restrictions in Japanese television so I haven't been able to do it. Even when I made horror for TV before, I was told to not make it too scary. So when I got the call from Netflix to do this, I responded immediately with a 'Yes!'"
Ichinose also commented on making Sho Miyake the director, who is making his debut into the horror genre with Ju-On: Origins: "We're valuing the real story here, so I thought it best to have a director on board who is excellent when it comes to working on human dramas. 'And Your Bird Can Sing' was wonderful and towered above the rest of Japanese movies that have come out in recent years, so when I called out to him, he said he was up for the challenge. I think you'll understand once you see the series, but I think he was the perfect choice."
Information
Netflix Original Series – "Ju-On: Origins Netflix"
Release Date: Summer 2020 (Worldwide)
Episodes: 6
Official Website: www.netflix.com/ju-on_origins
RELATED ENTRIES
Netflix Releases Trailer for Sci-Fi Anime Series Make My Day, Announces Voice Cast

Netflix will begin streaming the sci-fi anime series Make My Day on February 2, 2023. The series is an adaptation of an original story by manga author Yasuo Ohtagaki, known for Moonlight Mile and Mobile Suit Gundam Thunderbolt. Shoji Kawamori, the mechanical designer on the Macross series, and Kiyotaka Oshiyama, known for his work on DEVILMAN Crybaby and Chainsaw Man, are acting as mechanical designers for the series.

The sci-fi action series follows a collection of characters on a tough mission across an icy planet where terrifying creatures suddenly appear to attack humans.

A gripping trailer and collection of screenshots have been revealed ahead of the series premiere. Fans can anticipate voicework by Masaomi Yamahashi (Jim), Ayahi Takagaki (Marnine), Kazuhiro Yamaji (Walter), and Akio Ohtsuka (Commander Bark).

Netflix has also announced that Atsuko Tanaka, known for her role as Motoko Kusanagi in the Ghost in the Shell series, will be playing the role of Cathy Beck, a government officer on the planet Coldfoot.

The writer of the series, Yasuo Ohtagaki, has stated that James Cameron's Aliens was his inspiration for the work, remaking that the horror film challenged the 80s industry standard of splatter movies.

The snowy, ice-covered planet Coldfoot is home to a precious energy-rich ore called "Sig." On the surface, the planet seems to be a crime-free utopia, but in reality, prisoners are used for back-breaking Sig mining. Jim, a young prison guard, rushes to the site of a sudden mining accident to find a mysterious creature attacking the humans.

In the trailer, Cathy explains that the planet's atmosphere is poisonous and the surface is completely frozen. "This is a white hell that rejects living beings," she continues. "Only those who are suicidal should consider escaping."

When the swarm begins attacking with abandon, viewers are left asking one question: can people survive such a desperate situation? Walter claims that their actions have "opened up the cauldron of Hell," and it's hard to imagine so many different people coming together to combat something so terrifying and unknown.

"When crafting a story around the sudden appearance of monsters, I was constantly thinking about Aliens 2," Ohtagaki commented. "It challenged the expectation that every sci-fi horror film in the 80s needed to be a splatter-fest."

The series is a love letter to the science fiction genre. Cameron's Aliens was far from his last mega-hit, with the current Avatar sequel making headlines around the world.

"When I was developing the story, I focused on not taking the viewer's perspective off of Jim, the main character," Ohtagaki continued. "I wanted people to become emotionally involved in this story by experiencing it through his eyes and ears. I was influenced by first-person action RPGs."

To combat the swarm of monsters, humanity must rely on science and technology.

The eye-catching design of the mecha seen in the trailer is reminiscent of Mobile Suit Gundam Thunderbolt and Macross while also being more modern and realistic.

"Logical and realistic mecha design is my forte, and that's the direction I wanted to take in this work," said Ohtagaki. "In Mobile Suit Gundam Thunderbolt, we set the stage and carefully went through a creative process to find out what kind of human drama could evolve on that stage. We did the same thing here, creating Coldfoot and imagining what kinds of people might live there. That process makes things more realistic." Will the mecha in this series be a help or a hindrance to humanity?

"Although this is a sci-fi monster tale, Make My Day is also about Jim's growth as a person. In the process of battling through this terrible situation, he learns about friendship and love. He becomes stronger, he takes on more responsibility, and he creates his own family-like bonds," Ohtagaki concludes.

Tune in to Make My Day when it premieres on Netflix early next month!

Aggretsuko Season 5 to Premiere on Netflix in February

The popular Netflix animated series Aggretsuko will return to Netflix for Season 5 on February 16, 2023. Ahead of the show's premiere, a new visual and trailer have been released.

 

Official Trailer

Aggretsuko follows a 25-year-old red panda named Retsuko who hates her job and is easily stressed. She only feels true peace while singing karaoke, where she transforms into a death metal star. The series originally launched on Netflix in 2018 and quickly became a global sensation.

Season 5 will be the final season of the series and will focus on the relationship between Retsuko and Haida following the events of the fourth season. Haida is now living a reclusive life and spending his free time playing games and hanging out online. On the other hand, Retsuko is trying to deal with her newfound fame and the many expectations people have of her. One day, a suspicious man who claims to be a member of the Diet comes to recruit Retsuko.

Be sure to tune in for the exciting conclusion!

To celebrate the release of the final season, the OTMGirls girls will perform at Sanrio Puroland.

Information

Aggretsuko Season 5 on Netflix

Airing: February 16, 2023
Available exclusively on Netflix
Netflix Page: www.netflix.com/aggretsuko
Episode Count: 10 (Each episode 15 minutes)

 

Last Live ~Let's Do a Big ATM Calculation for the Final Time!

Date: February 12, 2023

Time: Doors Open 15:00 / Show Starts 16:00
Venue: Sanrio Puroland's Discovery Theater
Performers: Aggretsuko / OTMGirls
Order Period: January 25, 12:00 – February 5, 23:59

Purchase Period: February 8, 12:00 – 30 minutes prior to showtime
Details: https://www.puroland.jp/liveshow/2023_otmgirls/

The Seven Deadly Sins: Grudge of Edinburgh Part 1 Gets New Key Visual

The Seven Deadly Sins: Grudge of Edinburgh Part 1 will air on Netflix worldwide in December 2022. The new animated film was penned by the original series creator Nakaba Suzuki. The story will focus on Tristan, the son of the protagonist Meliodas, and his mother Elizabeth, and follows the previous two films The Seven Deadly Sins the Movie: Prisoners of the Sky in 2018 and The Seven Deadly Sins: Cursed By Light in 2021. 

The new main visual shows Tristan and his sidekicks as they prepare to take on their toughest enemies yet.


"I wanted to depict the story of King Arthur in my own way," said original author Nakaba Suzuki. "This story couldn't be told without the original The Seven Deadly Sins series."

The Seven Deadly Sins takes place in an ancient time when humans, demons, goddesses, fairies, and giants all lived together. The original series was a prelude to an overarching story that Suzuki planned over many long years.


"I always wanted to create fantasy works, even back when I was a rookie," Suzuki said. "I finally started The Seven Deadly Sins when I was finally at the level to do so, and this important piece of the story will fill the gap between the previous series and the currently-running Four Knights of the Apocalypse." The creator also commented on the key visual for the film. "I wanted something cool, first and foremost. I'm happy with the finished product!"

 

The new film takes place 14 years after the events of the original series. Prince Tristan is tormented by his inability to control two great powers: the Demon Clan power of his father, Meliodas, and the Goddess Clan power of his mother, Elizabeth. When his mother's life is threatened, Tristan flees the kingdom and heads toward Edinburgh, where Deathpierce,  once a member of a group of the kingdom's Holy Knights, the Pleiades of the Azure Sky, maintains his castle.


Ayumu Murase and Mikako Komatsu will play the roles of Tristan as a young man and boy, respectively. Additional cast members include Yuuki Kaji as Meliodas, Sora Amamiya as Elizabeth, and Yohei Azakami as Deathpierce.

Information

The Seven Deadly Sins: Grunge of Edinburgh Part 1

Coming to Netflix December 20, 2022

GAMERA -Rebirth- to Premiere Worldwide on Netflix

Fans of Gamera won't want to miss this newly-produced film coming to Netflix worldwide! GAMERA -Rebirth- will be coming to the streaming service in 2023. The fictional monster first debuted in the 1965 film Gamera.

 

To commemorate the return of the mighty beast, two teaser visuals have been released ahead of the film.

Gamera stomped onto the scene in the 60s to compete with Godzilla and this new film looks incredibly promising. Will you be tuning in?

©2023 KADOKAWA/ GAMERA Rebirth Production committee

Trailer Released for The Seven Deadly Sins: Grunge of Edinburgh Part 1 on Netflix

The Seven Deadly Sins: Grudge of Edinburgh Part 1 will air on Netflix worldwide on December 20, 2022. The new animated film was penned by the original series creator Nakaba Suzuki.

The story will focus on Tristan, the son of the protagonist Meliodas, and his mother Elizabeth. Cast members include Yuuki Kaji as Meliodas, Mikako Komatsu as young Tristan, and Ayumu Murase as teenage Tristan. Sora Amamiya will portray Elizabeth and Yohei Azakami will play Deathpierce.

The new trailer shows off the exciting new story and previews SawanoHiroyuki[nZk]:XAI's theme song Lemonade. The Seven Deadly Sins takes place in an ancient time when humans, demons, goddesses, fairies, and giants all lived together.

In the new film, Tristan inherits the power of the Goddess Clan and with it, the ability to heal people's wounds, but he often ends up hurting others due to his inability to control his Demon Clan power. To protect his family, Tristan heads to Edinburgh Castle and meets a ton of new friends along the way. The movie takes place 14 years after Meliodas restores peace to the world in the anime series.

The Seven Deadly Sins: Grunge of Edinburgh Part 1 Trailer


The theme song Lemonade is both peppy and emotional. Hiroyuki Sawano created the song as part of his vocal project SawanoHiroyuki[nZk], teaming up with up-and-coming artist XAI.


This song will be included in the first SawanoHiroyuki[nZk] album coming out on January 18, 2023, the first in two years. XAI's incredible voice has previously been featured in the GODZILLA animated trilogy of films.


|The upcoming film will connect The Seven Deadly Sins and the currently running sequel Four Knights of the Apocalypse currently running in Weekly Shonen Magazine.


Comment from Hiroyuki Sawano

"I've been involved with The Seven Deadly Sins since the anime began in 2014, through all of the movies and sequels. I'm so happy to be able to create the theme song for Grunge of Edinburgh as SawanoHiroyuki[nZk].

This time, I worked with the vocalist XAI. Her expressive, emotional, and powerful voice took the song to another level. It was something beyond my imagination! I hope that you'll enjoy the track along with this new story from the world of The Seven Deadly Sins."

Comment from XAI

"I'm so happy to perform the theme song for The Seven Deadly Sins, a series that is loved by so many people.

The characters in the series are so incredible. No matter what sins we carry, as long as we have friends by our side, we can't give up and we can always better ourselves. Lemonade is sure to fuel your sense of adventure, so I hope you'll enjoy it!"

Voice Actress Rie Takahashi Discusses Netflix Anime Series Romantic Killer in New Interview

The anime adaptation of the Romantic Killer manga series will begin streaming on Netflix worldwide on October 27, 2022. The hyped series follows Anzu Hoshino, played by Rie Takahashi, a high school girl who just wants to play video games and who doesn't care about fashion or love.

Main voice actress Rie Takahashi sat down to discuss the series and Anzu's appeal in a new in-depth interview available to watch on YouTube.

Anzu's facial expressions vary wildly in the series, giving Takahashi a tough time. "Having been a voice actress for years now, I reached into my bag of tricks to try to find the best tone for each of her wild expressions," she said. Despite the character's hardships, she proves herself to be a dependable heroine as well. "Even in the worst situations, she says what she needs to say when she needs to say it. I love that about her!" 

Takahashi is known for having played a number of high-profile roles in anime, such as Emilia in Re:Zero, Ena Saitou in Laid Back Camp, and Megumin in KonoSuba. "I thought this was going to be a cutesy love story since the word 'Romantic' is in the title, but it turned out to be way funnier than I could have expected," she said. "Anzu knows what she wants and doesn't back down. That's such a cool characteristic to have." 

"We recorded lines early in the morning, so Gakuto Kajiwara and I would get coffee. We needed it to do our best," Takahashi explained. The actor plays Anzu's childhood friend who gets caught up in the love story. 

"Mikako Komatsu plays the wizard Riri, and she and I had so many difficult lines together, but we made it work," Takahashi said with a laugh.

Anzu's appeal lies in the bonds she creates with those around her. This is something that Takahashi noticed when she read the original manga series. "I was trying to read the entire thing and I just started crying…that's what the ending will do to you! I didn't expect it, and I absolutely loved what the manga emphasizes. I was happy to understand Anzu's personality on a deeper level."

"I did my best to express the emotion found in the original manga series through my voice," said Takahashi. Be sure to tune into this slapstick coming-of-age romantic comedy, streaming now on Netflix worldwide!

(C) 百世渡/集英社 (C)Netflix

Netflix Anime Series Romantic Killer Unveils Special Clip

The anime adaptation of the Romantic Killer manga series will begin streaming on Netflix worldwide on October 27, 2022. The series follows Anzu Hoshino, played by Rie Takahashi, a high school girl who just wants to play video games and who doesn't care about fashion or love. A wizard named Riri, played by Mikako Komatsu, suddenly appears to force Anzu to fall in love.

Anzu then meets three handsome guys: Tsukasa Kazuki (played by Yuichiro Umehara), the most handsome guy at school, Junta Hayami (played by Gakuto Kajiwara), a baseball ace and Anzu's childhood friend, and Hijiri Koganei (played by Natsuki Hanae), a rich dreamboat. A new clip from the series has just been released, showing Kyoko's attempt to avoid anything lovey-dovey at every turn.

The first person Anzu meets is Tsukasa, played by Yuichiro Umehara, who is fed up with love after being pursued by countless girls since he was young. The actor is also known for his work as Weather Report in JoJo's Bizarre Adventure: Stone Ocean. As it begins to rain, the handsome gentleman holds out an umbrella for Anzu, who obviously refuses. 

Next is Junta, played by Gakuto Kajiwara, known for his work as Asta in Black Clover. Anzu's childhood friend, he looks completely different as an adult, totally taking the heroine off guard. 

Finally, Anzu meets Hijiri Koganei. Fans will recognize the voice actor as Natsuki Hanae, who previously played Tanjiro Kamado in Demon Slayer. As he and Anzu enjoy ice cream from the convenience store, Hijiri smiles, noting that although the snack is cheap, it doesn't taste bad. Saying it in such a sweet way, Anzu almost lets her guard down–but quickly smacks herself to stop any romantic feelings from welling up. 

On November 12, Rie Takahashi and Yuichiro Umehara will appear at a stage event to commemorate the start of the series and to talk about its setting and characters in-depth.

Be sure to tune into this slapstick coming-of-age romantic comedy when it airs globally later this month!

(C) 百世渡/集英社 (C)Netflix

The Seven Deadly Sins: Grudge of Edinburg Part 1 to Air Worldwide on Netflix in December

The Seven Deadly Sins: Grudge of Edinburgh Part 1 will air on Netflix worldwide in December 2022. The new animated film was penned by the original series creator Nakaba Suzuki.

The story will focus on Tristan, the son of the protagonist Meliodas, and his mother Elizabeth. This third film follows The Seven Deadly Sins the Movie: Prisoners of the Sky in 2018 and The Seven Deadly Sins: Cursed By Light in 2021. 

Recently, it was announced that Ayumu Murase and Mikako Komatsu would play the roles of Tristan as a young man and boy, respectively. Familiar members of the cast, including Yuki Kaji as Meliodas, will also appear!

The new cast will also include Koki Uchiyama as Fairy and Kazuyuki Okitsu as Priest. Yohei Azakami will return as Deathpierce, while Shinnosuke Tokudome will play Tyrone, Shino Shimoji will play Kurumiru, and Makoto Koichi will play Minika. Be sure to tune in this December!

Romantic Killer Anime Series to Air on Netflix This October

The anime adaptation of the Romantic Killer manga series will begin streaming on Netflix worldwide on October 27, 2022. The series follows Anzu Hoshino, played by Rie Takahashi, a high school girl who just wants to play video games and who doesn't care about fashion or love. A wizard named Riri, played by Mikako Komatsu, suddenly appears to force Anzu to fall in love. 

Anzu then meets three handsome guys: Tsukasa Kazuki, the most handsome guy at school, Junta Hayami, a baseball ace and Anzu's childhood friend, and Hijiri Koganei, a rich dreamboat. Check out the trailer for the upcoming series below.




 


Official Goods

In the new trailer, we see the three men approaching Anzu, who declares her lack of interest in dating and romance. At first glance, the series seems like a simple genderswap of typical shojo tropes, but Romantic Killer offers more than that, with more hilarious secrets in store for viewers. Will Anzu be able to regain her lazy life, or will she really find herself smitten by one of these suitable bachelors?

When Riri tries to force Anzu into a romantic relationship, things don't go smoothly. The first person Anzu meets is Tsukasa, played by Yuichiro Umehara, who is fed up with love after being pursued by countless girls since he was young.

Next, she meets Junta Hayami, a star baseball ace and childhood friend played by Gakuto Kajiwara.

Finally, Anzu meets Hijiri Koganei, a wealthy scion who thinks that every woman is in love with him. Fans will recognize his voice actor as Natsuki Hanae, who previously played Tanjiro Kamado in Demon Slayer.


Other voice talents appearing in the series include Kenjiro Tsuda as Tsuchiya, Hijiri's butler, Manaka Iwami as Saki, Anzu's best friend, and Hiro Shimono as Manato, Tsukasa's closest buddy.

The ending theme is titled Romantic Love ~Won't You Fall in Love?☆~, and is performed by Riri's voice actress Mikako Komatsu.

Be sure to tune in to this slapstick romantic comedy next month!

(C) 百世渡/集英社 (C)Netflix

Netflix Anime Series 'Exception' Unveils Cast, Composer

The new Netflix anime series Exception is scheduled to air worldwide on October 13, 2022. The space horror is based on a new story by novelist and film director Hirotaka Adachi (Otsuichi), with character designs by Yoshitaka Amano, known for his work on the Final Fantasy series.

The score for the anime will be composed by Ryuichi Sakamoto, while the cast includes Chikahiro Kobayashi, Takahiro Sakurai, Yuko Kaida, Takanori Hoshino, and Atsumi Tanezaki. The trailer and key visuals promise plenty of mystery and terror, and viewers can expect a one-of-a-kind story and curious worldview.

The story takes place in the far future. Humans have been driven from Earth, forced to move to another galaxy. Members of an advanced scouting team are sent to search for a planet suitable for terraforming. This team is created through a biological 3D printer, while their original counterparts are kept in cryo-sleep.

The series will follow these copies as they seek to complete their mission, but the darkness of space promises some terrifying moments. A glitch in the system causes one of the crew members, Lewis (Chikahiro Kobayashi), to be printed in a deformed state.

The four other members of the team–Mac (Takahiro Sakurai), Nina (Yuko Kaida), Oscar (Takanori Hoshino), and Patty (Atsumi Tanezaki) are attacked by this monster, and the countdown to the end of the mission begins. Where is there to run in space?

The trailer shows a terrifying copy of Lewis running through the ship attacking the crew, though also shows a glimpse of his mentality leaking through as he utters the word "misprint." This won't be a series to watch alone in the dark.

Some humans are ruthless, claiming that the copy isn't at all human and killing it is the only option. Others say that killing isn't the right thing to do and that there must be a way to help the misprinted being. 


Is this deformed version of Lewis human? What does it mean to be alive? What is a human being? This anime series asks some seriously heavy questions, and you won't want to miss it.

Composer Ryuichi Sakamoto shared his thoughts on how he came to work on the series. "I chose to participate after reading the script. I love sci-fi, and I knew I wanted to see this come to life. In today's world, cloning and genetic manipulation technology continue to advance, but that leads to questions about the meaning of life and what it means to be human. This series deals with those questions head-on."


"I wanted the main theme to be symphonic like you'd hear in other sci-fi films like Star Wars," he said. "As a whole, I tried to make the soundtrack more dark and ambient. Not scene by scene, but as one giant piece. That said, I did include some intense sounds for the battle scenes. This is a soundtrack I truly love."

Yuzo Sato (Transformers: Titans Return) is directing the series, while Bakken Record and 5 Inc. are producing the series.

Featuring a star-studded cast and incredible direction, screenwriting, character design, and music, this space horror anime series isn't one to miss.

Photo by zakkubalan (C) 2020 Kab Inc.

Theme Song for the Netflix Film 'Drifting Home' Performed by Zutomayo, Music Video Released

Studio Colorido is best known for the award-winning animated films Penguin Highway and A Whisker Away.

The company will release its next film, Drifting Home, on September 16. The anime movie will be available on Netflix and will be screened in select theaters around Japan on the same day.

The film follows sixth-graders Kosuke and his childhood friend Natsume. One day during summer vacation, they visit an apartment building that is about to be demolished, where the two of them used to live. Suddenly, Kosuke, Natsume, and their friends find themselves overtaken by a strange phenomenon, and the whole building is suddenly surrounded by an ocean. The group must find their way home from the drifting building.

Ahead of the film's release, the music video for the theme song has been released! Zutomayo performs the track, titled Kiete Shimaisou desu (I'm Going to Disappear). The video was produced by the film's director Hiroyasu Ishida, and the lyrics were based on the animated production's story. 

Along with the music video, a new pre-release visual drawn by Akihiro Nagae, the character designer for the film, has also been unveiled. The image shows the subtle bond between Kosuke and Natsume, along with a breathtakingly beautiful sky and sea.

Kiete Shimaisou desu (I'm Going to Disappear) Music Video

Comment from Director Hiroyasu Ishida


"This film was made by taking on the pain of a young boy and a young girl.
I think this song was made in much the same way.

Traveling, venturing out with a companion, having someone to lighten the load…those are happy things. 

I made this music video with the hope that it would be a worthy companion to such a powerful song. 

Please, watch and enjoy."

©コロリド・ツインエンジンパートナーズ

Information

Drifting Home

Streaming on Netflix worldwide on September 16

(In select theaters in Japan on the same day)

Official Site: https://www.hyoryu-danchi.com/

Manga Series 'Kimi ni Todoke' to be Adapted into Live-Action Netflix Drama Series in 2023

09.September.2022 | MOVIE

Karuho Shiina's popular shojo manga series Kimi ni Todoke is being adapted into a live-action drama co-produced by Netflix and TV Tokyo! The main character, Sawako Kuronuma, will be played by Sara Minami, while Shota Kazahaya will be played by Oji Suzuka. The series will begin airing on Netflix worldwide in March 2023.

The original manga series was published in Bessatsu Margaret from 2006 until 2017. In 2008, it won Best Shojo Manga at the 32nd Annual Kodansha Manga Awards. The powerful high school love story has been popular with both men and women alike.

The series will be directed by Takehiko Shinjo, known for his work on the live-action adaptation of Your Lie in April, and Takeo Kikuchi, who directed the live-action adaptation of Tokyo Alice.

Look forward to seeing your favorite character brought to life next year!

Information

Kimi ni Todoke (Netflix Series)

Airing: March 2023 exclusively on Netflix worldwide

Original Story: Kimi ni Tokode by Karuho Shiina (published by Shueisha in Bessatsu Margaret)