Tokyo's New Skin Care Concept Shop SKINCARE LOUNGE BY ORBIS to Open in Omotesando
SKINCARE LOUNGE BY ORBIS is the debut concept shop by Japanese beauty company ORBIS, and it's set to open in Omotesando this summer. The shop's teaser website opened on May 13 where information on its conception, special content, interviews with the company's partners, and more will roll out in the run up to the grand opening.
ORBIS established themselves in 1984, and in 1987 launched their mail-order service. Since then, their mission has been to "create a world filled with people who are true to themselves, think positively, and lead lives of beauty." They believe in the beauty each of us has inside them and want to unlock its full potential.
SKINCARE LOUNGE BY ORBIS aims to have people learning about their own skin and to unlock its full potential. "Feel," "Learn," and "Take" are the keywords of the concept shop.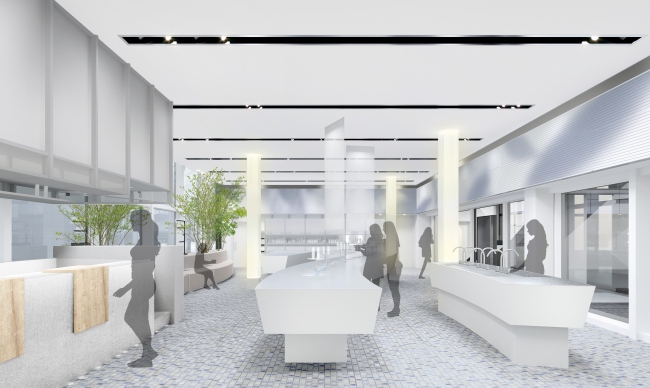 The shop's creative directors are Hisato Ogata, who is a designer and innovator at takram, and Momo Kudo of Tokyo-based architecture and interior design studio MMA Inc. They are also supported by George Amano of GEORGE CREATIVE COMPANY.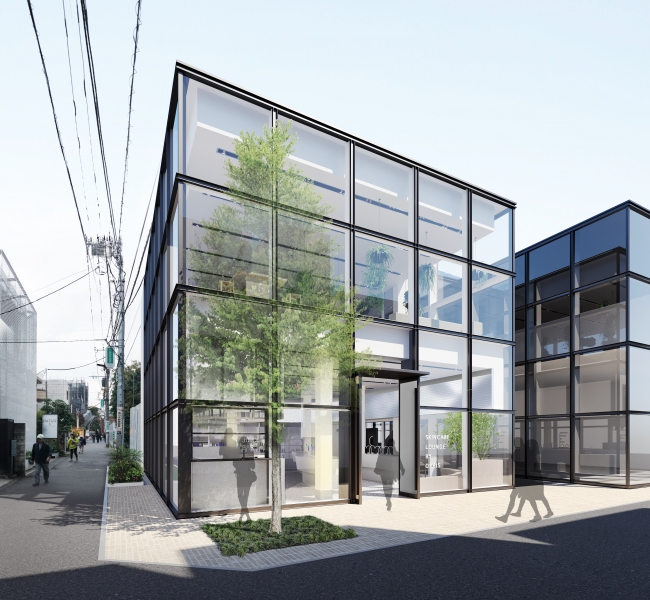 SKINCARE LOUNGE BY ORBIS has two floors. On the first floor, customers are free to test various products as well as learn about the correct way to look after their skin. The second floor offers skincare treatments, workshops, and various private events. You must be a member on the shop's official app and book in advance for the second floor services.
If you're strolling around the Harajuku and Omotesando area this summer, pop into SKINCARE LOUNGE BY ORBIS and learn all there is to know about proper skin care.
Information
SKINCARE LOUNGE BY ORBIS
Address: 5-7-1 Minamiaoyama, Minato Ward, Tokyo
LOUNGE: 10:00 AM-8:00 PM
JUICE BAR: 8:00 AM-8:00 PM
*Please note that the shop is subject to temporary closure
Official Website: http://www.orbis.co.jp/skincarelounge/
RELATED ENTRIES
Support Japan's Cherry Farmers During Lockdown by Eating Q-pot CAFE.'s Cherry Parfait

Q-pot. and Q-pot CAFE. introduced a special cherry parfait to its menu on June 27 to help support cherry farmers whose work has been affected by COVID-19.

Due to less people travelling and sightseeing around Japan as a result of the lockdown and self-isolation practices, orders for cherries are being cancelled, and many festivals across Japan too are being cancelled, all of which is having a huge affect on the country's cherry industry.

The current season is the best time to enjoy Japan's juicy cherries, and so Q-pot CAFE. has teamed up with a cherry farm in Yamagata, a prefecture famous for its cherries.

Cherry Cherry Parfait (w/Drink): ¥1,850 (Tax Included)

The "Cherry Cherry Parfait" is topped with snow-white whipped cream, crunchy meringue, and cherries for a gorgeous contrast of red and white.

The cherries used are considered a high-grade type called "satonishiki" which has been dubbed the "King of Cherries." They sit gracefully atop their kingdom of sweet ingredients including salt milk ice cream, chocolate, cherry jam, sponge cake, and panna cotta.


The cherry farmers are taking all the necessary safety precautions against COVID-19 while they continue to delivery delicious cherries to the people of Japan.

Information

Cherry Cherry Parfait
Location: Q-pot CAFE. Omotesando
Serving: From June 27, 2020 while supplies last
*Due to an event taking place between July 21, 2020 – September 4, 2020, customers must book a table in advance to dine at Q-pot CAFE. Omotesando. The regular menu will not be served.

Official Website: http://www.q-pot.jp

Cute and Dreamy Tanabata Inspired Confections Arrive at Q-pot CAFE. in Omotesando

Q-pot CAFE. is celebrating Japan's Tanabata festival with a limited-time menu which was introduced on June 27.

Romantic Star Plate w/Drink: ¥2,060 (Tax Included)

This starry delight is plated with a fromage blanc filled with ganache cream and peach jelly. There's star-shaped meringue macarons filled with cream, creamy blueberry and blackcurrant panna cotta, star-shaped chocolate to represent the Tanabata deities Orihime and Hikoboshi, and a luxurious Q-pot CAFE. macaron.

さらに、レモンの皮を練り込み、サクッと焼き上げた星型クッキーには短冊のようにグラサージュショコラで願い事を込めて・・・クッキーを残さず口にすれば、願いもきっと叶うはず!


Romantic Peach & Elderflower Soda: ¥750 (Tax Included)

Refresh yourself with a summery glass of this peach and elderflower soda which is filled with blue, purple, and pink transparent jelly which twinkle like a kaleidoscope.

Bottled Drinks (Takeout Only): ¥1,296 Each (Tax Included) *Limited quantity available / *¥100 off if you take your own bottle

Enjoy a takeout bottle of "Aurora Lychee Tea Soda" with its romantic pink, purple, and blue gradation. This herb tea changes colour like magic, and contains marrow cheese plant, lychee puree, and Blue Curacao. The twinkling pearl powder makes it glow like an aurora.

There is also bottled Strawberry Tea Soda, Ginger Ice Milk Tea, and Honey Lemon Vinegar Soda.

If you're in Tokyo this summer, head to Q-pot CAFE. to enjoy a round of pastel-coloured Tanabata confections and drinks.

Information

Q-pot CAFE. Omotesando
Address: 3-4-8 Jingumae, Shibuya, Tokyo
Running: June 27, 2020 – July 20, 2020
*From July 21, 2020 to September 4, 2020 the cafe will be reservation-only in line with an event, and the regular menu will not be available.
*For the time-being, reservations can be made by telephone call only. Web reservations are currently not available.

Official Website: http://www.q-pot.jp

SHISEIDO Announces Global Campaign "With One Another. Without Limits. Our Future Is Beautiful."

Global prestige brand SHISEIDO will launch its new global campaign "With One Another. Without Limits. Our Future Is Beautiful." on July 1, 2020. For global ambassadors have been selected as part of the campaign: Bibari Maeda, an actress whose beauty transcends age; Lauren Wasser, a model who chooses to find the beauty in overcoming her limitations; Huang Xuan, an actor who aspires to the kind of beauty that overcomes stereotypes; and Alina Zagitova, a world champion figure skater who chases beauty as an athlete. Together, these four figures each express that beauty has no boundaries, and that all of us can overcome our limits.

Founded in 1872, SHISEIDO was the first Western-style pharmacy to hit Japan when it opened in Ginza, Tokyo. For the past 148 years, the global brand has continue to innovate and sought to bring more beauty into the world. SHISEIDO helps people to be more beautiful from the inside out so they can look and feel their best.

Uncertainty reigns across the globe right now, and in the face of such adversity, SHISEIDO aims to get people overcoming their own boundaries and in turn move towards a brighter future. And that's at the heart of the brand's new campaign, "With One Another. Without Limits. Our Future Is Beautiful."

SHISEIDO's four brand ambassadors come from various backgrounds, each having their own unique stories when it comes to finding beauty by transcending boundaries. But one message connects them all—that #beautyisboundless.

Bibari Maeda


"Stay young at heart, and your true beauty will come out."
By Bibari Maeda

By Lauren Wasser


"Do not force yourself to accept your destiny, change it."
By Lauren Wasser

By Huang Xuan


"Life has many possibilities, we should embrace them all."
By Huang Xuan

Alina Zagitova


"Imagination is the secret to beauty it makes beauty boundless."
By Alina Zagitova

When the brand campaign website goes live on July 1, a video showcasing all four ambassadors will be available to watch. Additionally, alongside the campaign, SHISEIDO will also release their "Ultimune™ Defense Refresh Mist" and their cushion compact "Shiseido Synchro Skin" for summer with limited-edition packaging.

Sailor Moon Cosmetic Set Released in Collaboration With MAQuillAGE

To promote the upcoming 2-part film Sailor Moon Eternal, Japanese makeup brand MAQuillAGE has created some special Sailor Moon cosmetic items including a foundation set, makeup base, and compact pouch. Pre-orders opened on Bandai's official shopping website Premium Bandai on June 22 and on the official Sailor Moon fan club Pretty Guardians on June 23.

Sailor Moon x MAQuillAGE Premium Bandai Special Set: ¥7,150 (Tax Included/Shipping & Handling Fees Charged Separately)

The line-up features a limited-edition design compact case made by Shiseido's MAQuillAGE in collaboration with the Sailor Moon franchise, the popular "Dramatic Powdery UV" foundation, the "Dramatic Skin Sensor Base EX," and an original design compact pouch. The item designs capture that sparkly moment when the Sailors transform.

*The compact pouch is exclusive to Premium Bandai and the Sailor Moon store

MAQuillAGE collaborated with Sailor Moon once before back in April 2017 and proved immensely popular amongst fans. Users have since expressed their desire for another collaboration, and their wish has finally been granted.

The "Dramatic Powdery UV" foundation gently covers your pores and colour spots, leaving your skin looking clear and beautiful. It comes in three colours, more than the last collaboration: Ochre 00, Ochre 10, and Ochre 20. The "Dramatic Skin Sensor Base EX" tones up your face and prevents it from looking shiny.

The products come as a set with the Compact Pouch which you can safely store them in. It's made from velvet, adding a luxurious feel.

Make your skincare routine even more glamorous with this new line-up of Sailor Moon cosmetics.

©Naoko Takeuchi
©Naoko Takeuchi・PNP / "Bishojo Senshi Sailor Moon Eternal" Production Committee

Information

Bishojo Senshi Sailor Moon x MAQuillAGE Premium Bandai Special Set
Includes: MAQuillAGE Dramatic Powdery / UV & Compact Case Limited Edition Set SMII (Foundation with sponge and compact case) / MAQuillAGE Dramatic Skin Sensor Base EX SMII / Original Compact Pouch

Pre-Orders: Now Open (Limited Stock)
Delivery September 2020

Buy Here: Premium Bandai / Sailor Moon Stores (Japan)

Kyary Pamyu Pamyu Steps Up As Harajuku's Beauty Square Ambassador

On June 18, WITH HARAJUKU, a shopping complex located in front of Harajuku Station, opened its Shiseido beauty facility "Beauty Square" on the first floor. To strike a chord with beauty-loving millennials across the country, Kyary Pamyu Pamyu has been appointed as the shop's ambassador. With "beauty diversity" as its main theme, Shiseido's top hair and makeup artist Tadashi Harada is also getting involved by launching a variety of beauty projects.

Harajuku Shiseido Beauty Square Ambassador Video:



Before the facility celebrated its grand opening, Kyary Pamyu Pamyu stepped through its doors, visiting the makeup counter and enjoying the fun interactive features such as the large LED screen located in the centre which displays endless videos.

The concept of Beauty Square is to become an interactive space to discover beauty, have fun, and share your experiences. Along with the sale of cosmetics, customers can enjoy digital interactive experiences to connect with the world of beauty or treat themselves to a makeover at the hair and makeup salon, which will glamour up your look in the bat of an eye.

From transforming your look to digital interaction, this is the perfect day out for fashion-lovers from all over the world.

Information

Beauty Square (Shiseido Beauty Square)
Open: June 18, 2020
Address: 1-14-30, Jingumae, Shibuya, Tokyo
Phone Number: 03-5413-7717 (Main Number)
Business Hours: 11:00 – 20:00 *Current business hours: 11:00 – 19:00
No Fixed Holidays

Official Website: https://beautysquare.tokyo/?rt_pr=trg20

Beauty Square: Discover Your Inner Beauty at Harajuku's New Beauty Salon

Shiseido is set to open its new beauty salon Beauty Square inside WITH HARAJUKU on June 18, 2020. WITH HARAJUKU is a shopping centre located in front of Harajuku Station in Tokyo.

Beauty Square's concept aims to have people discovering their beauty, having fun, sharing experiences, and learning the latest in the scene. Visitors will be able to purchase cosmetics and makeup products, participate in interactive digital content, experience the salon where hair and makeup artists will beauty up customers, and more. Focused on younger customers, Beauty Square is a place to find your inner beauty, and what better place to do it than in Harajuku—Tokyo's hub for youth fashion, beauty, and culture?

Beauty Square is split into 4 separate zones: the Go-Live Zone, Brand Zone, Installation Zone, and Salon Zone. Let's take a look at each in detail.

Go-Live Zone

In this area, the real world and digital world collide: enormous LED screens and signs fill the area where a variety of content will be broadcast, like hair and makeup tips from the Salon Zone artists. Influencers will visit the Go-Live Zone everyday and stream live.

Brand Zone

Brand Zone is the shopping area of Beauty Square featuring a lineup of numerous Shiseido group brands, like Laura Mercier, SHISEIDO, SHISEIDO PROFESSIONAL, Dolce & Gabbana Beauty, NARS, bareMinerals, IPSA, Cle de Peau Beaute, THE GINZA, and more. The Brand Zone also offers a one-on-one counselling service carried out by beauty consultants.

Installation Zone

This is the entertainment space filled with immersive artistic content like towering LED screens, kinetic lights that move up and down, moving lights, as well a tie-up with the 3D avatar social media app ZEPETO for customers to interact with, and more. Events and pop-up shops will also open in this area.

Salon Zone

Makeup artists who honed their skills and craft at the hair and makeup academy and studio SABFA will be customers' one-on-on producers, carrying out personal hair and makeup styling. Talks will also be held.

The restaurant and lounge SHISEIDO PARLOUR THE HARAJUKU opened up on the 8th floor on June 16, 2020, where people from around the world can enjoy the traditional taste of SHISEIDO PARLOUR.

Japanese international superstar Kyary Pamyu Pamyu has also been appointed the ambassador f Beauty Square. She will be promoting beauty in various forms throughout the year with the theme "Beauty Diversity."

Information

Beauty Square
Grand Opening: June 18, 2020

Address: WITH HARAJUKU Floor 1F, 1-14-30 Jingumae, Shibuya, Tokyo

Opening Hours: 11:00-20:00

No Fixed Holidays
TEL: 03-5413-7717

Official Website: https://beautysquare.tokyo/

*Website available in English, Japanese, and Chinese

Modern Japonisme Beauty Products and Fragrances Arrive at SABON's Shinjuku Pop-Up Store

Japanese beauty company SABON opened its first ever pop-up shop on Wednesday on the first floor of Isetan Shinjuku in the makeup and promotion section. The shop will run until June 23, 2020.


Items on show include classic SABON products as well as their "TOKYO CELEBRATION" line-up, a collection of "modern Japonisme" items made in collaboration with millennial generation Japanese calligrapher MAMI. The fragrance of this special collection is "Clear Citrus Green" which combines notes of sparkling lemon, fresh verdure, transparent jasmine, and dreay orange blossom.

The collection is first on pre-sale at the Isetan Shinjuku pop-up store until June 23. After that, it will go on limited sales at SABON stores across Japan and SABON's online store on June 25.

Additionally, customers who spend over ¥8,000 (tax included) on the TOKYO CELEBRATION collection have the chance to receive the above-pictured fan. These are available while supplies last.

Information

Pop-Up Shop
Location: Isetan Shinjuku (1st Floor Makeup/Promotion)
Running: June 10, 2020 – June 23, 2020

Line-Up: SABON Products / TOKYO CELEBRATION Collection

Prices: ¥1,300-¥18,500 (Before Tax)

Official Website: https://www.sabon.co.jp

Shu Uemura to Release 100 New Pressed Eye Shadow Colours

Shu Uemura has revamped its Pressed Eyeshadow collection and is releasing 100 colours on June 19, 2020.

6 textures add further shape and depth to Asian eyes

Six textures have been developed for the 100 different colours specifically to further elevate the beauty of the eyes of Asian people. The combinations are diverse, allowing buyers to find their own tailor-made colour.

Pressed Eye Shadow: ¥2,300 Each (Before Tax) *Refill

The gorgeous colours are made from pigments sourced in Japan. The colours are well compatible with the skin and leave you with beautiful eye makeup all day long. Pre-sales for the new eye shadows as well as eye shadow cases went live on Shu Uemura's official online shop on June 1.

Your 2020 Summer Makeup: The Shu Uemura x Onitsuka Tiger Collection


Beyond The Limit Eye Pallete: ¥8,500 (Before Tax)

The "Beyond The Limit" eye palette is a collection of summertime colours to energise your mood and give you a playful look this summer.

Deep, Blood Red Lipstick


Rouge Unlimited Matte M RD 163 Red Boost: ¥3,300 (Before Tax)

The product to look out for is the Rouge Unlimited Matte lipstick that glides smoothly onto your lips and lasts all day. This highly-pigmented lipstick adds dimension to your look.

In a time where many people are having to wear face masks right now, make your eyes stand out beautifully even more with Shu Uemura's new Pressed Eye Shadow line-up.

Information

Pressed Eye Shadow
Pre-Orders: June 12, 2020

Release Date: June 19, 2020

Official Website: http://www.shuuemura.jp

Cute Japanese Design Face Cream Tins Releasing by Sonotas and STEAMCREAM

Sonotas is teaming up with Japanese facial cream brand STEAMCREAM to release two new tins of moisturising cream in collaboration with Edo Kiriko cut glass brand Hanasho and hand towel brand Todoya Shouten. The tins will be released on June 10, 2020 in limited quantities.

Since STEAMCREAM was established, it has collaborated with many different artists and businesses, both old and new, Japanese and overseas, for them to create artwork for their makeup packaging.

Hanasho's Kiriko Mouyou hand towel design

Established 70 years ago, Hanasho is a company that manufactures Edo Kiriko cut glass. The brand's high level of artistry and skill has led their products to be used as gifts to state guests to Japan, and event at the G8 Hokkaido Toyako Summit. The company also sells hand towels that combines Hanasho's unique ideas with cut glass designs. These designs are then cut and patched together by Todoya Shouten.

KIRIKO MONYOU (75g): ¥1,680 (Before Tax) *Limited edition

This design, which combines Hansho's original pattern ideas spliced together by Todoya Shouten, is being used for a tin from STEAMCREAM. The tins elicit the beauty of Japanese tradition and artisan skill.


KINGYO NO MAI (75g): ¥1,680 (Before Tax)

A previous design from Todoya Shouten is also being re-released in limited quantities. This one has a Japanese summertime feel to it.

These tins are a representation of traditional Japanese craftsmanship and make for a great souvenir from Japan.

Information

KIRIKO MONYOU

Release Date: June 10, 2020

Major Retailers: STEAMCREAM online store / STEAMCREAM shop / Japanese department stores / Select variety shops in Japan
*The KIRIKO MONYOU design is available at STEAMCREAM's online store and in-store, including the IKSPIARI branch

Official Website: https://brand.steamcream.com/

Japanese Makeup Brand SUQQU Opens New Store in Paris

E'quipe opened the first French branch of its makeup brand SUQQU in Paris on June 9, 2020.

SUQQU launched in 2003 as a high-end makeup brand targeted at women. In 2006, it expanded overseas to Thailand and subsequently the UK, Taiwan, and South Korea. Until now, the only European branch of SUQQU was in the UK where it has earned rave reviews for the high quality of its products and unique concept. It is also gaining recognition as a leading brand from Japan.

France holds great influence in the beauty industry. SUQQU's first branch in France will open in Le Bon Marché's new Atelier Maquillage cosmetic area where there will be a full showcase of SUQQU's diverse range as well as a cabin space where you can learn about the brand's unique massage methods and more.

With SUQQU's establishment in France, its recognition as a premium and trustworthy brand is set to skyrocket even more.

Information

SUQQU Paris

Address: 1st Floor Atelier Maquillage, Le Bon Marchè Rive Gauche, 24, rue de Sèrves, 75007 Paris, France

Opening Hours: 11:00-19:00

*Opening hours subject to change depending as a result of the COVID-19 outbreak

Official Website: https://www.suqqu.com/

Pokémon Cosmetic Series: New Face Masks Keep Pokémon Trainer's Skin Moisturised

Monosense is set to release the third collection of face masks in the popular Pokémon Cosmetic Series on June 19, 2020.

The Pokemon cosmetic series has been a huge success in Japan since it launched, spanning face masks, hand cream, lip cream, lip gloss, point packs, mirrors, and body gel. The face masks however have proven the most popular, having sold over 600,000 of them. Now, Pokémon Trainers can look forward to the third collection in an all new 2020 version.

Until now, the face masks themselves have had an entire print of a single Pokémon face on them. This time, however, they have a new design with many of that Pokémon on them, along with colours that remind one of that Pokémon.

Skin can get pretty dry when summer rolls around, so these made-in-Japan face masks will keep Trainers' skin moisturised thanks to the collagen, hyaluronic acid, and shea butter in them.

There are four Pokémon to choose from: Pikachu, Eevee, Psyduck, and Mew. Who will you choose?

Kirby Face Masks Take Care Of Your Skin While at Home

Japanese cosmetic brand Lovisia has shipped over 1.1 million products, including the super popular Pokémon Cosmetic Series which we have covered in detail.

Now, to celebrate the 28th anniversary of HAL Laboratory and Nintendo's video game Kirby's Dream Land this year, Lovisia has revealed its new "Kirby's Dram Land Face Masks" which will go on sale at variety shops, online sites like Tokyu Hands and Village Vanguard, and elsewhere in Japan on June 19, 2020.

"Pink Lush" is the concept behind the cute pink-coloured masks. The masks themselves are like the characters from the game. Lovisia previously released eye shadow, lipstick, and a mirror as part of the same series in April which proved popular amongst fans.




There are three designs in total: Kirby, Waddle Dee, and Meta Knight, all of which are Instagram-worthy and great as a treat to yourself or a gift to friends.

The masks are made in Japan, and contain collagen, hyaluronic acid, and shea butter, all for their moisturising effects. Each has a soap scent, which will leave your skin smelling fresh and looking cute and soft. The perfect accompaniment to enjoy at home right now.

©Nintendo / HAL Laboratory, Inc. KB20-P2210