17-year-old singer-songwriter Miyuna released her hit track Kan Biiru (Canned Beer) last year which has garnered over 1.5 million views on YouTube. Right now, during the lockdown, Miyuna has been posting a series of videos entitled "Miyuna's Bedroom" in which she takes comments posted by fans as the basis for lyrics and shows herself making songs from them.
Her album Yurareru dropped last year and charted in at number one on the Chinese music streaming service Netease Cloud Music in the J-pop album category. She was also chosen to as a member of Gibson Generation Group (G3), a program run by musical instrument makers Gibson which endorses its members.
The gap between Miyuna's musical creativity and her age has built her up a fan base of people both inside and outside Japan. Her music isn't tied to one genre: it ranges from encouraging messages to the youth to funk, R&B, and beyond.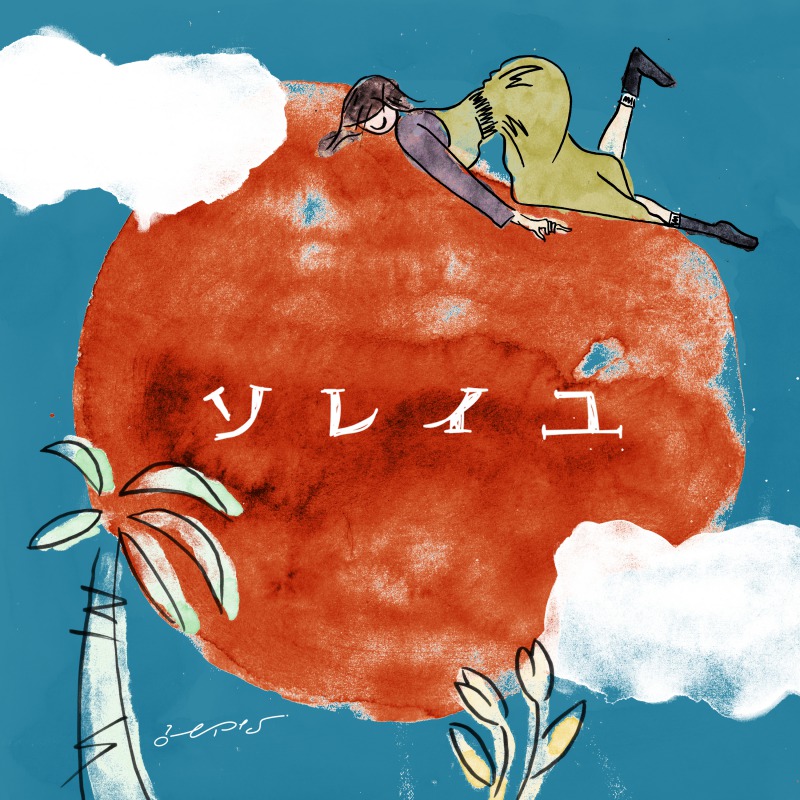 Her new song, Soleil, was released today, and will be the final song she releases as a 17-year-old. She posted the following comment on the song's lyric music video.
-Message from Miyuna–
When I return to my beloved hometown, I feel so much at ease, and it gives me that push to work hard again.
That's what Miyazaki [Prefecture] is to me.
I ask all of you to think back upon your own home towns or your favourite place. I'm sure it will make you feel warm at the chest.
And that's what this song is about. It flows with that affection and sense of fun.
I look forward to feeling lively together with all of you with this song.
Look forward to hearing it as well as watching the drama series.
*Translated from Japanese by MMN
The song serves as the main theme for the Japanese television drama series Himawari: Miyazaki Legend which will air today and is set in the birth place of Miyuna, Miyazaki Prefecture.
Miyuna has also announced that she will hold a live stream on June 7, 2020 at 20:00 (JST) which is the day of her 18th birthday.
Be sure to stream Soleil and see the singer perform live at 18-years-old for the first time this Sunday.