Kawaii Creator's Club #5: Sandra Shares Her Experiences as a Kawaii Fashion Creator
MOSHI MOSHI NIPPON is launching a new series which we are calling the Kawaii Creators Club. Each episode, we'll be introducing to you, the readers, to Kawaii Fashion Creators from around the world who are interested in kawaii fashion from Harajuku.
You'll get to know each of these creators―who all live in different countries around the world―as you learn how they came to know about kawaii fashion, where they buy their clothes and accessories, who their fashion inspirations are, and more, in the form of an interview.
In Episode #5, we welcome Sandra from Finland!
In this interview, we asked her about her favourite brands, her dreams for the future, what sparked her interest in kawaii fashion, and much more.
–What is your nickname (or name)?
My name is Sandra. I go by the name BubbleChuTea on social media. I chose that name because I love bubble tea (or boba tea), and I thought it'd be cute to add the "chu" in between.
–Which country do you live in?
I live in Finland.
 –What is your occupation?
I've graduated from a vocational school with a major in fashion design. And I'm currently studying graphic design.
–What made you interested in kawaii fashion?
When I was 12 years old I found a blogger whose style was inspired by Japanese fashion, and she wrote a lot about Japan's pop culture. I think that's when I got interested in kawaii/Japanese fashion.
— At what age did you start experimenting with kawaii fashion?
I've always been interested in fashion and clothing styles in general. I think I started experimenting with kawaii fashion when I was around 16 years old, when I had just started studying fashion design, and started buying more cute pastel clothes from online shops.
–Where do you buy your kawaii accessories and clothes from?
Some of my current favorite Japanese brands are W♡C and Listen Flavor. I also recommend Yesstyle, Lazy Oaf, MIXXMIX for example.
–Is there anyone who inspires your fashion style?
I get inspired mostly by people I follow on Instagram with similar styles as mine.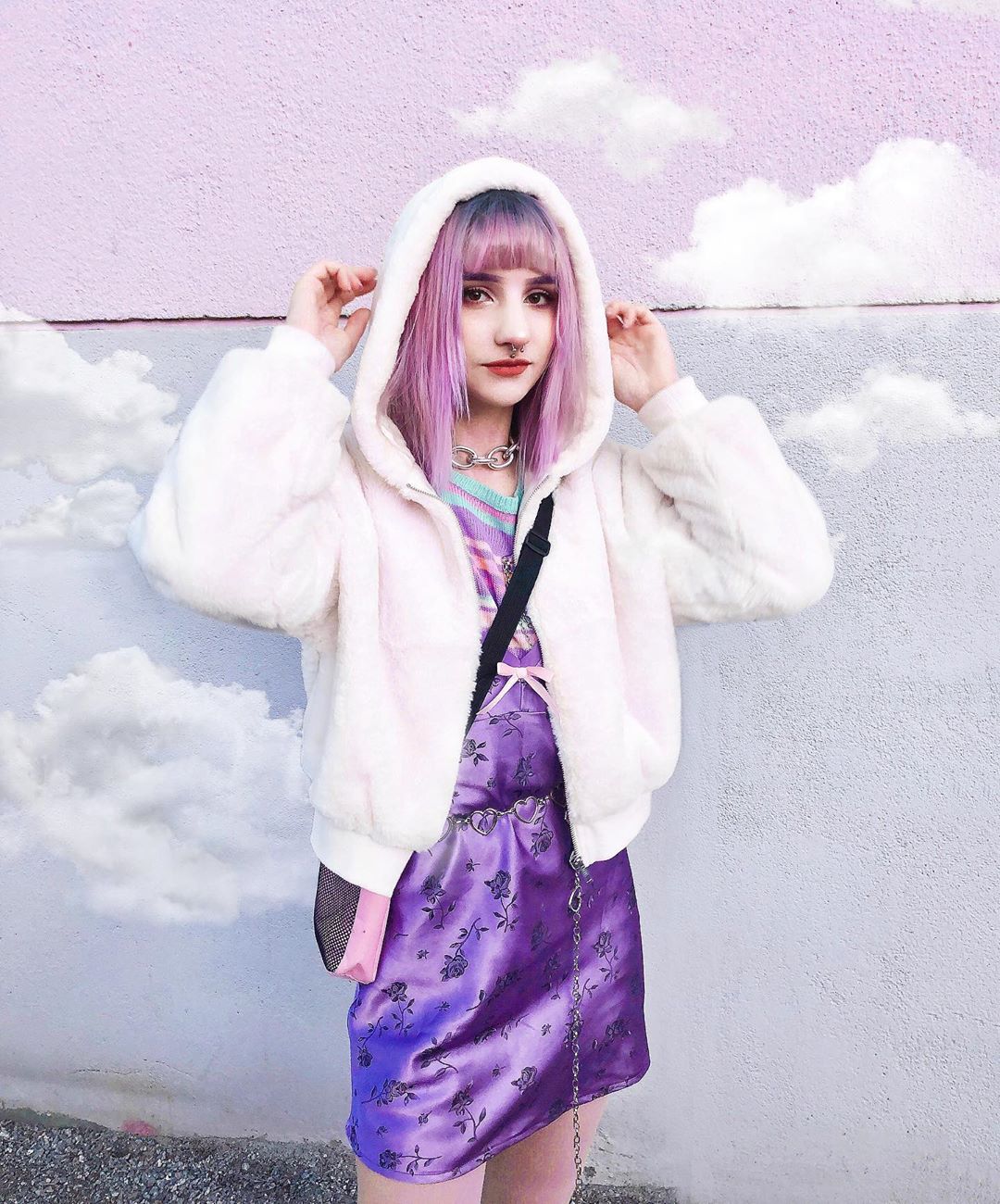 –What do you like doing on your days off?
I like to create content for Instagram and Youtube, photography, and doing makeup looks. Lately, I've been playing a lot of Animal Crossing New Horizons.
–What is your favourite food and why? (It can be from any country)
Sushi! I know it's a pretty basic answer, but I like that there are so many different kinds of versions and you can pretty much use any ingredients you like.
–Do you have a favourite anime?
I don't watch a lot of anime anymore, I used to watch it more often a few years ago. My favorite anime has to be Cardcaptor Sakura. I remember when I went to elementary school, and Cardcaptor Sakura used to come on TV when I came home from school. Since it was the first anime I ever watched, it holds a special place in my heart. I've also cosplayed Sakura Kinomoto.
–Do you have a favourite Japanese celebrity? If yes, who is it and why?
No I don't have.
–Do you have a favourite website about Japan or Japanese culture? If so, what is it?
I like Tokyofashion.com, sometimes I check out their website or Instagram for fashion inspiration. I've also watched a lot of Youtube videos in the past to learn about Japan's culture.
–What is your favourite Japanese word or phrase?
My favorite Japanese word used to be kawaii, but now I think my favorite word is nani, because of all the memes.
–Have you ever been to Japan? What is your favourite place?
Yes, I visited Japan (Tokyo to be specific) in October of 2017. I liked Harajuku the most, even though it was very crowded it felt so cool to be able to explore all the streets and go to the physical stores of my favorite clothing brands. I definitely wanna go back and explore more places in Japan someday.
–Tell us about your dreams for the future.
I would like to work in a creative field, something with graphic design for example. Or maybe start my own company/brand. I'm not sure yet.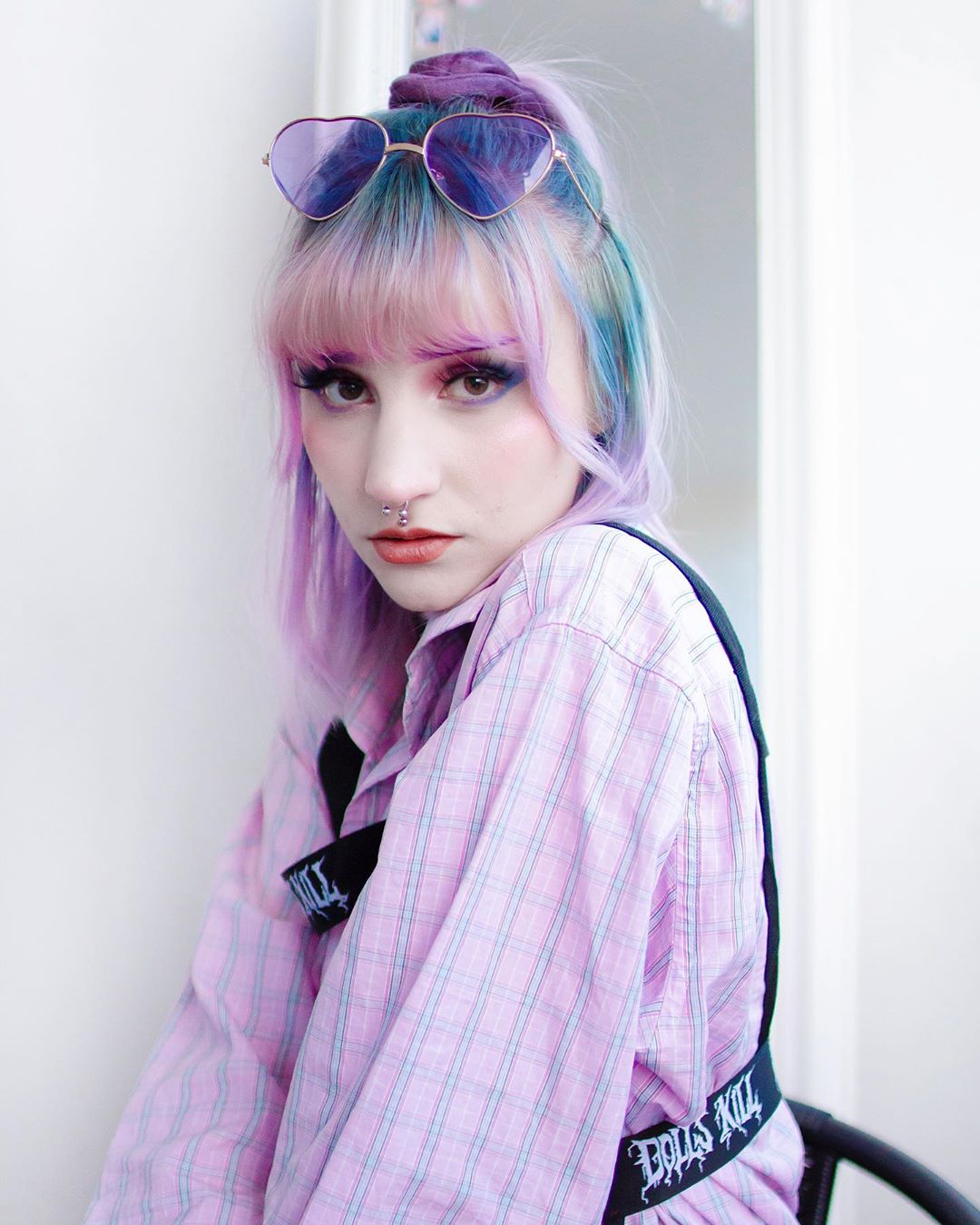 –Finally, what does "kawaii" mean to you?
I think the word kawaii has changed so much over the years, it has turned into a whole subculture. For me, it's almost like a lifestyle, to not be afraid to express who you are, being able to embrace your inner "child", having interests like collecting character plushies, wearing cute clothes even when you're an adult. It can be a distraction from all the struggles in your life, and I think that's just a good thing.
If you want to see more of Sandra then be sure to follow her on Instagram where you can check out many more of her looks.
Sandra's Instagram: https://www.instagram.com/bubblechutea/