Airbnb Announces Olympian and Paralympian Online Experiences Summer Festival
Airbnb, the International Olympic Committee (IOC), and the International Paralympic Committee (IPC) have announced a five-day summer festival which will see more than 100 Olympian and Paralympian Online Experiences hosted virtually by some of the world's best athletes. The festival will begin on July 24, when the Olympic Games Tokyo 2020 were originally scheduled to begin, and is a way for athletes to earn an income while they share their passion for the Olympic and Paralympic Games and their individual sport with guests.
The five-day line-up, which will take place across multiple time zones, will showcase a variety of interactive Online Experiences that guests can book on Airbnb from July 22. Spectators can also watch select Online Experiences live or on replay on the Airbnb Olympic and Paralympic YouTube channels. While many hosts will continue to offer their activities after the event ends, several will be once-in-a-lifetime Online Experiences available exclusively during the festival. These exclusive experiences are the following: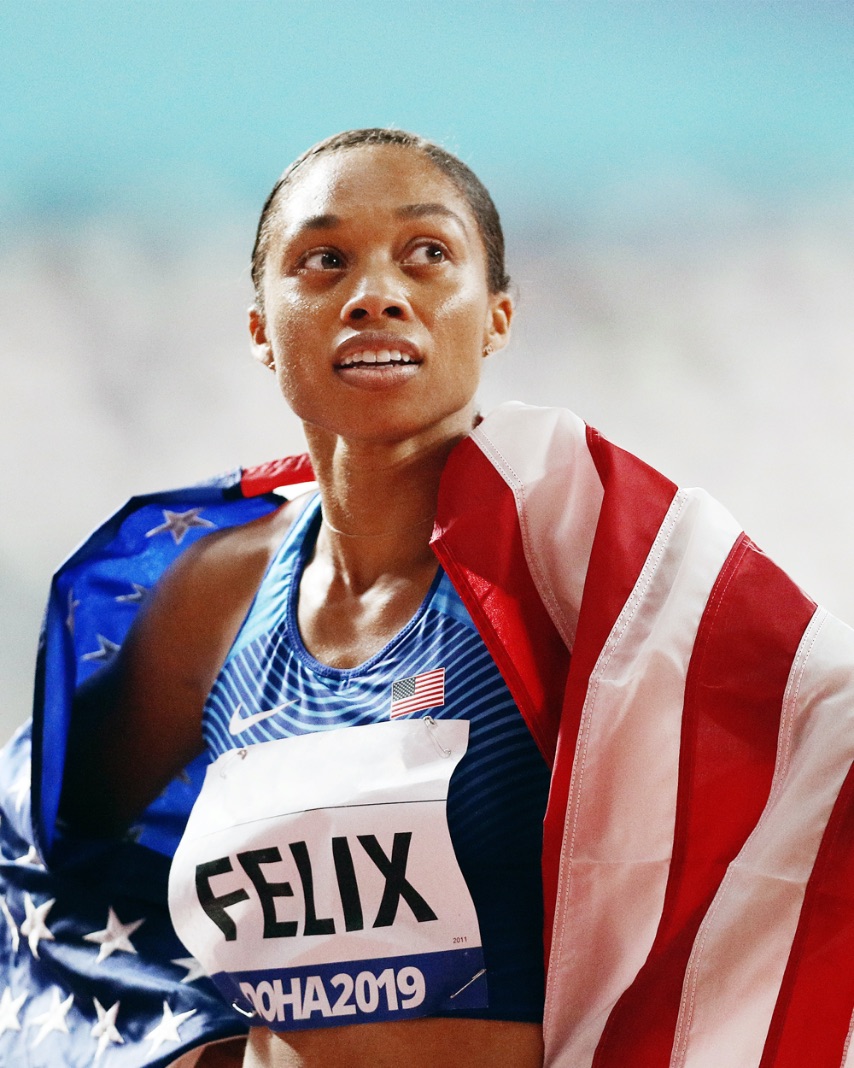 25 July: Build resilience to overcome obstacles with Yusra Mardini (swimming, IOC Refugee Olympic Team Rio 2016); learn about returning to sport after motherhood with Allyson Felix (athletics, USA); and work up a sweat in an inclusive session with Tatyana McFadden (athletics, USA)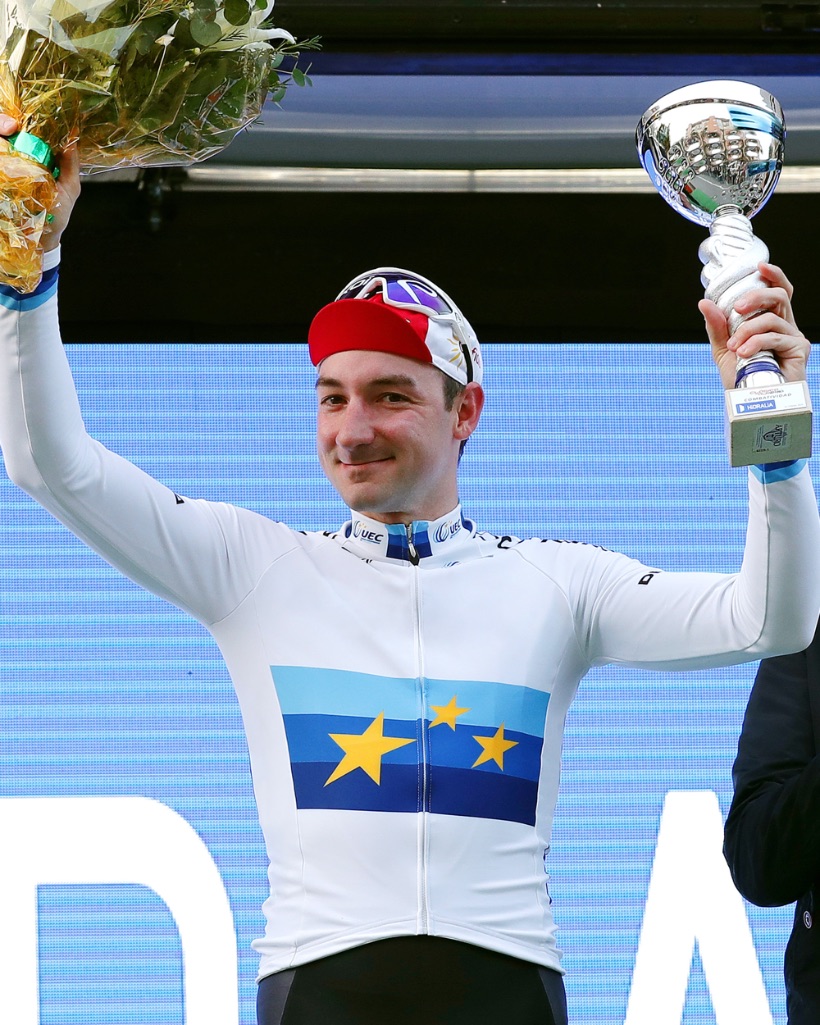 26 July: Cook up a storm with legend Colin Jackson (athletics, Great Britain); join a scenic training ride with Jonny Brownlee (triathlon, Great Britain); discover velodrome secrets with Elia Viviani (track cycling, Italy)
27 July: Chat mind, body and spirit with Jackie Joyner-Kersee (athletics, USA); push through boundaries and level up in life with Meb Keflezighi (marathon, USA); get vulnerable to unlock greatness with Kerri Walsh Jennings (beach volleyball, USA); and Zumba beachside in paradise with Tom Hintnaus (athletics, Brazil)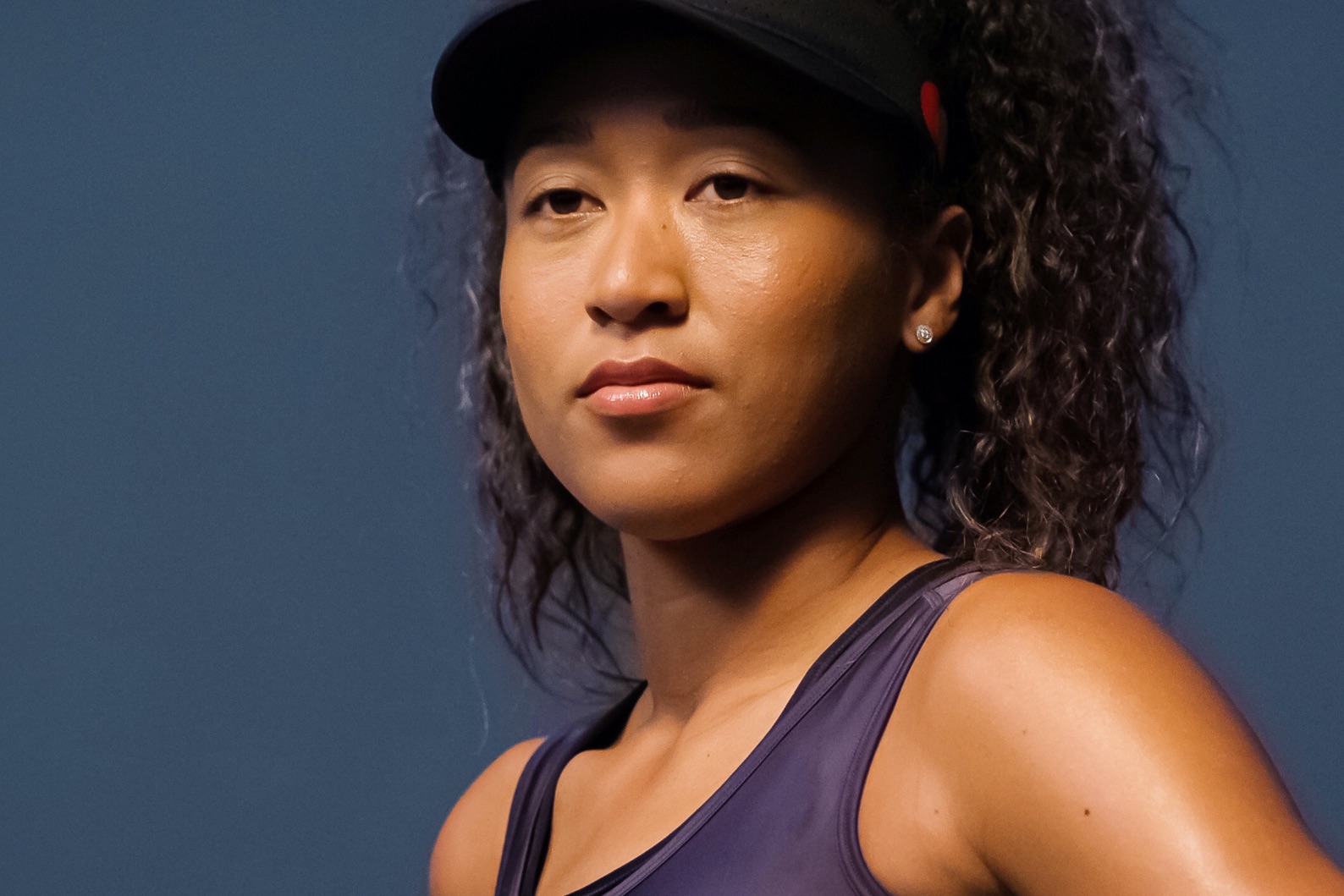 28 July: Get a glimpse into quarantine training with two-time Grand Slam-winning Naomi Osaka (tennis, Japan); run, breathe and connect with a sprinter Zhenye Xie (athletics, China); learn a Grand Slam-inspired training regime with Sania Mirza (tennis, India); and master perseverance with Pita Taufatofua (taekwondo and cross-country skiing, Tonga)
29 July: Fall in love with sneaker culture with Rui Hachimura (basketball, Japan); get up close and personal at home with Jordy Smith (surfing, South Africa); see beyond the boundaries of vision with blind champion Lex Gillette (athletics, USA)
Rui Hachimura | Comment
"Representing Japan in the Olympics is one of my biggest dreams. I had trained and prepared to participate in the Games this year, but Tokyo 2020 was unfortunately postponed due to COVID-19. The world is facing tough challenges right now, but I believe the Tokyo Olympics in 2021 will be a wonderful chance to celebrate everyone's determination through this time. I'm looking forward to celebrating together with my teammates in front of fans in my home country. The Olympics as I know them won't have an effect on motivation to perform, even if they're hold a year later. As an athlete, I want to see the happy figures of my fans around the world. Let us come together and keep on fighting. I'm looking forward to seeing everyone in Tokyo next year." *Comment translated from Japanese by MMN.
Olympian and Paralympian Online Experiences will provide economic opportunities for athletes to help support them.
RELATED ENTRIES
Experience Shibuya Online With Airbnb and PLAY! DIVERSITY SHIBUYA's Special Website

PLAY! DIVERSITY SHIBUYA and Airbnb launched a new website on July 2 which lets people experience Shibuya tourism and all things Shibuya online.

The online project comes in response to the economic slump that Shibuya has faced as a result of COVID-19 which has meant less tourism. The website will feature a host of unique content that captures the essence of the Shibuya experience.

The first entry to the website will see KABA taking users on a virtual walk through the city of Shibuya. KABA, an activist for the LGBTQ community in Japan, was appointed as an official Tourism Ambassador of Shibuya this year. As well as this, the energetic Akkun, another Shibuya Tourist Ambassador and influencer amongst Shibuya's youth, will also be hosting a "Shibuya Sake School." There is much more content to enjoy right now too, and the website is set to expand even more.

Other features include the "WANDER COMPASS" which lets users learn about Shibuya's history and visit local spots through a virtual tour, and Shibuya TSUTAYA O-EAST's own DJ Bar "AZUMAYA" is showcasing how to make Japanese cocktails using various Japanese ingredients and spices.

Visit Shibuya from the comfort of your own home using Airbnb and PLAY! DIVERSITY SHIBUYA's special new website.

Mobile Game Sonic at the Olympic Games – Tokyo 2020 Confirms 2 Million Pre-Registered Users

SEGA has revealed that Sonic at the Olympic Games – Tokyo 2020™ has pre-registered 2 million users across Android, iOS, and FireOS platforms.

What is Sonic at the Olympic Games – Tokyo 2020™?

As the title suggests, it's a mobile game that features characters from across the Sonic the Hedgehog series at the Tokyo 2020 Olympic games. Set to release worldwide on May 7, 2020, it features both new and popular games that are set to take place at Tokyo 2020ーwhich has now been postponed to July 2021. Players can rank online on the worldwide leaderboard while they compete in games set around famous sights in Tokyo.

To celebrate 2 million registered users, players are being gifted with the song Glimmering Gift – Super Transformation (SONIC MANIA) from the soundtrack as well as Training Points which can be used to unlock character actions and new stages.

SEGA Japan is also holding a competition on its official Twitter account. 5 people who follow the account and retweet the competition tweet will receive the above-pictured exclusive jacket.

Pre-register for the game here: https://www.olympicvideogames.com/sonic/en/

TM IOC/TOKYO2020/USOC 36USC220506. © 2019 IOC. All Rights
Reserved. ©SEGA.

Information

Sonic at the Olympic Games – Tokyo 2020™
Release Date: May 7, 2020

Platforms: Android/iOS/FireOS
Price: Free to download
*Select content must be purchased

Official Website: https://www.olympicvideogames.com/sonic/en/

Airbnb to Offer Olympic Experiences With Olympians and Paralympians

The International Olympic Committee (IOC), International Paralympic Committee (IPC), and Airbnb announced in December last year a major long-term partnership to support the Olympic Movement which will run from 2020-2028. During this period, Airbnb will offer unique accommodation and experiences, and experience tours hosted by Olympians and athletes will also take place.

The IOC, IPC, and Airbnb are currently actively recruiting hosts to offer these services. These Olympic and Paralympic hosts include not only those who have participated in previous Olympic games, but those set to compete in the 2020 Summer Olympics (henceforth Tokyo 2020) too.

 

Olympians and Paralympians will not only share their wisdom about the games and their sports, but their skills, knowledge, and experiences with things other than sports that they are also passionate about, e.g. the best way to brew delicious coffee, useful business self-motivation tips for setting goals and building confidence, and so on. Athletes will also be able to freely pick the dates and times they can offer these experiences that best align with their schedules.

 

Daichi Suzuki, Sports Director and the President of the Japan Olympians Committeeーwho also has experience as an Olympic athlete himselfーsaid: "I think it's a really wonderful thing that athletes in Japan are helping to grow the value of the Olympics and Paralympics through sports with the support of Airbnb while using the opportunity to think about their careers to give rise to new experiences. I expect Olympians and Payalympians will use the Tokyo 2020 games as a framework to carve a second career for themselves, and that it will be part of the legacy of the games." *Translated from Japanese

To date, Airbnb's 'Experience' service in Japan has provided new careers for people and has been an opportunity for people to earn an income. This is done by people opening up their houses to travellers, or vacant properties being shared by travellers, to teach them a new skillーall of which is done under the support of Airbnb. The Experience service has garnered huge popularity around the world from foreign travellers for the diversity activities offered; there is something for everyone, no matter their age nor gender. Airbnb's collaboration with IOC will provide the opportunity for people to experience interacting with athletes, while also providing a second career for Japanese Olympians and Paralympians, whether they are competing this year or have retired.

Information

Airbnb Olympian & Paralympian 'Experience' Host Summary

How to Apply: ①Fill out the IOC's Athlete 365 details via the official Airbnb website, or ②Apply via the Airbnb's OLYHOUSE booth at the Olympic Village

Application Page (Japanese): https://www.airbnb.jp/d/olympicgames

Application E-mail: JP-olympians@airbnb.com

Aimed At: Japanese Olympians and Paralympians (Whether retired or competing)

Application Conditions: For all Olympians and Paralympians who have competed in games and new competitors competing at Tokyo 2020. Must be aged 18+ and be an Airbnb user or have an Airbnb account.

IOC and Airbnb Announce Global Olympic Partnership & Olympian Experiences

The International Olympic Committee (IOC) and Airbnb have announced a major long-term partnership to support the Olympic Movement which will run from 2020-2028. During this period, Airbnb will offer unique accommodation and experiences, and experience tours hosted by Olympians and athletes will also take place.

The partnership will create hundreds of thousands of new Airbnb hosts over the the nine-year period from July next year, allowing for visitors to enjoy longer stays, accommodating families, and more. This will enable community residents to generate extra income while accommodating overseas visitors and proving them with local experiences. In turn, it means those visiting from overseas will be able to engage more with the local culture and community. Both occupied and vacant homes will be utilised.

The IOC and Airbnb will also launch Airbnb Olympian Experiences which will provide direct earning opportunities for athletes by promoting sports, allowing for people to train together with elite athletes and Olympians.

At the press conference for the announcement of the partnership, gold medalist Saori Yoshida said: "A lot of athletes today devote themselves completely to the games, so a lot of them struggle to find their next career after retiring. These Athlete Experiences will widen the activities of all athletes; not only retired competitors, but those who weren't able to make it as far as the Olympics too. I'm very thankful for that. I believe it will raise the standard of the games for kids, and will serve to brighten and bring excitement to the whole of Japan. I hope that these efforts bring a tremendous boost to the sports world and will have everyone taking an interest in sports."

Tokyo 2020 will officially launch next summer, and with this partnership, people may just be able to enjoy the Olympic Games together with the athletes themselves, allowing for fans to feel closer to the games and the Olympians.

Airbnb's involvement also gives visitors from overseas to enjoy Japan and the Olympics in an unprecedented way. If you're travelling to Japan for Tokyo 2020, be sure to book with Airbnb.

Mario & Sonic at the Olympic Games Tokyo 2020 Unveils 5 Sports in the Game

As excitement is on the rise worldwide in anticipation for the Tokyo 2020 Games, the world just cannot wait for the release of the iconic Nintendo Switch™ game Mario & Sonic at the Olympic Games Tokyo 2020, which is due to be released very soon. Sega has just unveiled a small snippet of information on five events that are going to be included in the game which we are sharing with you today.

Tokyo 2020 100m

Aim for nothing but first place in the Tokyo 2020 100m. Increase your speed with the rapid push of a button. By building up your speed before the race starts and releasing it at the correct moment, you will get off to a dashing start. The "special dash" is a way to rapidly cut down on your time. 

Tokyo 2020 Rugby Sevens

This game will plunge you straight into the action. Work with your team of seven and use a range of tactics such as passes, strong tackles and kicks to get the upper hand. Carry the ball to the goalline to watch those points roll in. When your special gauge reaches its max power, you will be able to use a "super dash" ability to get the ball to the goalline if on the offense. If on defence, your special ability is the "special tackle", which will provide you with the power to whip the ball away from your opponent. These special abilities have the power to drastically turn the tables and are not to be taken lightly. This game features guest character Diddy Kong!

Tokyo 2020 Canoeing

Get your heart pumping with the thrill of competition while staying synchronised with your partner in a canoeing race. If your timing is perfect, you will pick up speed straight away. Team up with your friend and dive right into the fun. If you are falling behind, don't let your heart sink in despair. Paddle as much as you can and you will be able to catch up with the others in no time!

Toyko 2020 Equestrian Jumping

Let no hurdle taint your gracefulness as you soar through the sky and clear each one. You can take part in Equestrian Jumping individually or as part of a team. Be careful of sharp turns and hurdles! When you increase your speed, your stamina will drop, however, you will recover lost stamina with every hurdle you successfully clear. If you manage to clear lots of hurdles in succession, you will gain enormous amounts of speed and will be on your way to a record-breaking winner. You can also use a special dash once in this game. If you manage to use it while successfully striking a difficult pose, you will continue to zoom off to the finish line at high speed. This game features Larry Koopa as a special guest!

Tokyo 2020 Table Tennis

Face off in a singles match or team up with your friend for a doubles match. Your avatar will move automatically, allowing you to fully dedicate your brain power to using a range of techniques. Build up your power to change the speed and spin of the ball.Zazz has infiltrated this game to take part as a guest character!

Join in the Tokyo 2020 celebration fun with these new epic games!

TM IOC/TOKYO2020/USOC 36USC220506. © 2019 IOC. All

Rights Reserved. © NINTENDO. ©SEGA.

Information

Mario & Sonic at the Olympic Games Tokyo 2020™

Platform: Nintendo Switch™

Initial Release Date: November 1, 2019

Price: ¥5,990 (before tax)

Genres: Sports, action

Players: 1 – 4

* Play with up to 8 people when you play online.

*Nintendo Switch™ supports 2 – 4 local players.

Official Website: https://www.olympicvideogames.com/marioandsonic/jp/

Mario & Sonic at the Olympic Games Tokyo 2020 Release Date & Details Revealed

Sega has announced that Mario & Sonic at the Olympic Games Tokyo 2020 will be released on Nintendo Switch™ on November 1, 2019.

The upcoming sports video game is a crossover between Nintendo's Super Mario and Sega's Sonic the Hedgehog franchises which makes full use of the Joy-Con™ on the Nintendo Switch.

The latest trailer which dropped on Tuesday revealed that players will also be sent back in time to the Tokyo 1964 Olympics with a set of 10 games with classic 2D graphics. The game will also feature a Story Mode where players can compete in the Olympics and play a variety of mini games.

The game is now available for pre-order on the Nintendo eShop. If you pre-order the game you will be able to play the game immediately at midnight when it drops on November 1.

TM IOC/TOKYO2020/USOC 36USC220506. © 2019 IOC. All Rights Reserved. © NINTENDO. ©SEGA.

Team of Globally Sensational Artists Chosen to Design Official Art Posters for Tokyo 2020 Games

The Tokyo Organising Committee of the Olympic and Paralympic Games has launched a project the Tokyo 2020 Official Art Poster Project to bring together domestic and international artists. This is a project that was stated as a requirement in the Host City Contract 2020*. Extraordinary artists from Japan and overseas have been carefully chosen to take part in the project. The selected artists have finally been announced. 

*Following the selection of Tokyo as the Host city for the 2020 games at the International Olympic Committee session in September 2013, the Tokyo Metropolitan Government (TMG), International Olympic Committee (IOC) and Japanese Olympic Committee (JOC)  signed the Host City Contract 2020 which details the preparations and running of events related to the 2020 games.

The official poster designs are intended to be artistic pieces that are themed on the Olympics and Paralympics. As official Tokyo 2020 posters, their intended purpose is to raise spirits, excitement and anticipation as well as to inspire.

The artists were chosen after endless discussions between the Culture and Olympic Heritage Commission, which manages the project, and the Artist Selection Committee.

Naoki Urasawa

Shinro Ohtake

Daijiro Ohara

Shoko Kanazawa ©sho

The Japanese artists who have been chosen to create the Olympic-themed designs include Naoki Urasawa, who wrote the famous manga YAWARA!, Shinro Ohtake, who works on a global scale, graphic designer Daijiro Ohara and calligrapher Shoko Kanazawa. 

Theseus Chan

11 non-Japanese artists were selected to contribute to the designing of the Olympic posters including art director Theseus Chan and photographer Viviane Sassen.

The eight artists who were chosen to design the Paralympic posters include Hirohiko Araki, who wrote and illustrated JoJo's Bizarre Adventure, and Mika Ninagawa, who is a sensational photographer and movie Director.

Many more famous artists have been specially chosen to take part in this project. Anticipation levels are high as we wait to see what these phenomenal artists produce.

Run the Olympic Torch Relay at Tokyo 2020 With Aquarius Summer Campaign

The Coca-Cola System has announced a summer campaign with the sports drink brand Aquarius which is set to begin in Japan on June 17, 2019.

The campaign is recruiting groups of runners to join the Olympic torch relay at the Tokyo 2020 Olympics. It is being promoted across Japan through TV advertisements which feature notable names including Japanese professional footballer Ritsu Doan and long-distance runner Suguru Osako.

With the Olympics right around the corner, more and more people are expressing their desire to join the Games and compete together with their friends.

Full details are to be announced over on the campaign's official website on June 17.

The details of 33 challenges based around the 33 Tokyo Olympic Games will be released. Participants will select their favourite challenge and compete in teams of over 10 people and film the session. They must then post the video to Twitter with the hashtag #アクエリチャレンジ ("Aquarius Challenge") and the place in Japan written in Japanese that they want to run the torch relay such as #東京 ("Tokyo"). Runners for this Aquarius Challenge will be selected by the Tokyo Organising Committee of the Olympic and Paralympic Games. The campaign will run until August 31.

New Trailer Release For the Tokyo 2020 Official Video Game On PS4® & Nintendo Switch™

A new trailer has dropped for the forthcoming PlayStation4® and Nintendo Switch™ game Tokyo Olympics 2020 Official Video Game detailing more information regarding online matchmaking and the games we can expect.

Ranked Games: Aim for gold online

Ranked Games will pit you against other players online where you will compete to get the highest worldwide rank. The rank system ranges from C- to A+. Matches in this mode are carried out with a timetable just like the real Olympic Games. The athletic events will change every 30-minutes within which you are free to retry as many times as you like. The match time limit will be chosen according to your rank, and players will be given an opponent with a close rank to themselves. Players will receive a "Rank Score" when they play. As their Rank Score increases so does their rank. If their rank goes high enough they will be able to participate in special ranking matches.

Boxing

Players will go head to head against each other 1 on 1 in a boxing ring and control each fist with the left and stick analogue sticks respectively. Even inexperienced players to boxing games have a chance at winning these matches as they continue to roll out the punches. Players can also side step and guard to block incoming attacks. If they fill up the three-bar gauge fully they can throw out a "Special Blow" and deal high damage.

Hammer Throw

In the Hammer Throw game, players will need to swing their hammers with the analogue stick with increasing speed to reach the furthest distance. If players continue rotating the analogue stick after the hammer has been thrown their character will let out a war cry which can make the hammer fly even further.

Participate in the Olympics from your own home by picking up a copy of the official video game dropping in Japan on July 24, 2019.

TM IOC/TOKYO2020/USOC 36USC220506. © 2019 IOC. All Rights Reserved. ©SEGA.

Be Part Of the Tokyo 2020 Olympics With the New PS4® & Nintendo Switch™ Video Game

This year, Sega Games Co., Ltd. is celebrating the 2020 Olympics with the release of the new Tokyo 2020 Olympics: The Official Video Game™ on Wednesday 24th July 2019! The game will be available on PlayStation®4 and Nintendo Switch™.

Tokyo 2020 Olympics: The Official Video Game™ includes 16 varieties of games, allowing sports fans from across the world to enjoy some full-blown sports action!

This official sports game allows you to create an avatar that looks like you to take part in the games, allowing anyone to take part in and personally experience the Tokyo 2020 Olympic games! Nothing can compare!

There is a game promotion video on YouTube which introduces the variety of games you can compete in, the realistic stadium areas and the large variety of options when customising your avatar!

Tokyo 2020 Olympics: The Official Video Game™ promotion video:

The promotion ambassador for the game is retired Japanese Olympic swimmer Takeshi Matsuda, who participated in the Olympics in Athens, Beijing, London and Rio and won four gold medals. Matsuda will be appearing in many events and videos from here on out, so don't be shy! Come join in the celebration and get gaming!

This Olympics-themed game is adding a splash of fun to the world and anyone can join in!

TM IOC/TOKYO2020/USOC 36USC220506. © 2019 IOC. All Rights Reserved. ©SEGA.

Information

Tokyo 2020 Olympics: The Official Video Game™

Release date: Wednesday 24th July 2019 (subject to change)

Price: Packaged version/ downloadable version: ¥4,990 (+ tax)

Official website: http://www.olympicvideogames.com/

ASOBISYSTEM and Airbnb Join Up to Bring Models as Tour Guides to MMN Festival 2018

ASOBISYSTEM Co., Ltd and Airbnb Japan, Inc. have joined up to promote the expansion of the appeal of Japan's multilayered culture and regional communities. Firstly, to further interest in Harajuku's unique culture, the two companies are offering numerous experience-based services.

ASOBISYSTEM is centered around promoting more "fun" (asobi) to today's age. They focus on Harajuku culture, something distinctive of Japan. In doing so they have supported and helped grow the culture that is born on the streets of Harajuku including fashion, music and lifestyle. In the beginning, it was just in Japan, but since then they have continued to be active in promoting Harajuku culture worldwide. Harajuku is a town steeped in fascination, and ASOBISYSTEM are focused on it becoming a melting pot cultural area recognised by the people of the world.

Airbnb was established in 2008. They have interacted with a multitude of regional communities and offer a unique travel experience that enables people to connect with the culture of their place of destination. Airbnb aims to realise a world where you can travel to live life.

The first plan of action for ASOBISYSTEM and Airbnb is offering official tours with popular models who will serve as tour guides for MOSHI MOSHI NIPPON FESTIVAL 2018 in SHIBUYA which will take place on March 24 and March 25! There are 3 models who will work as tour guides: Saki Shibata, Ayumi Seto and Yuri Suganuma. To experience each of their special tours you must book in advance, so be sure to check them out ASAP.

Full details: https://www.moshimoshi-nippon.jp/ja/96761

Experience the ever-growing culture of Harajuku with Airbnb.

■Information

MOSHI MOSHI NIPPON FESTIVAL 2018 in SHIBUYA

Locations: SHIBUYA CAST. / Tower Records Shibuya / Laforet Museum Harajuku / Onden Shrine

Dates: Saturday 24 March – Sunday 25 March

Time: 11:00-21:00 *Times differ at each area

Official Event Website: https://fes18.moshimoshi-nippon.jp/ja/

Free Pre-Registration: http://mmnf2018.peatix.com

Spend some quality relaxation time at an old Japanese residence—4 lodging rooms recommended by Airbnb

Autumn will soon be upon us as we gradually approach the end of summer. Today, we will take a look at several private rooms recommended by Airbnb located in old Japanese residences where you can stay and spend some leisurely time while immersing yourself in the tail end of summer.

Kyoto: Step back in time to the Taisho and Meiji periods to a 100-year-old townhouse

This townhouse was build 100 years ago and was renovated back in 2013. It is located in the heart of Kyoto and is conveniently accessible during a sightseeing trip.

This traditional townhouse was built by Japanese artisans and is a very impressive-looking building indeed! Part of the charm can also be accredited to the small garden which you can view from the 1st floor.

Fukushima: Reserve a registered tangible cultural property 330m2 Japanese-style house

"Nihon Kaoku Hibiki no Yado" is a reconstructed lodging that was officially selected as a tangible cultural property. The grounds have spanned 13223m2 since the end of the Edo period and are home to trees that are more than 300 years old, allowing you to truly feel the history of the place.

There is no doubt that your soul will grow warm if surrounded by lots of people around a saucepot at the hearth.

Gunma: Moments away from hot springs! A house hidden away in the boundless expanse of mountains

 

"MAYUDAMAHOUSE" was built 134 years ago at the prefectural boundary of Gunma and Nagano. It is surrounded by many hot springs, including Shima Tamura which became the model for Kusatsu Onsen and Spirited Away.

 The back of the house is dotted with edible wild plants which you can eat as they are with things like tempura. Another highlight of this locations is the freedom to enjoy as much nature to your heart's content.

Saitama: A former rice dealing townhouse situated in Kawagoe aka "Little Edo"

 

Located in Kawagoe, also known as "Little Edo," this townhouse is a designated important scenic structure of the city. It's a long-standing machiya-zukuri, or traditional wooden townhouse.

 You can kick back and relax under the hori-gotatsu, an earlier version of the modern kotatsu, or unwind in a bathtub made from granite and cypress.

It's the perfect lodging to destress and remedy fatigue. There's also a room tucked away upstairs, meaning you can sneak off for a while on your own little adventure.

How about spending your trip discussing your summer memories while feeling like you're living in an old time Japanese house?