Airbnb Announces Olympian and Paralympian Online Experiences Summer Festival
Airbnb, the International Olympic Committee (IOC), and the International Paralympic Committee (IPC) have announced a five-day summer festival which will see more than 100 Olympian and Paralympian Online Experiences hosted virtually by some of the world's best athletes. The festival will begin on July 24, when the Olympic Games Tokyo 2020 were originally scheduled to begin, and is a way for athletes to earn an income while they share their passion for the Olympic and Paralympic Games and their individual sport with guests.
The five-day line-up, which will take place across multiple time zones, will showcase a variety of interactive Online Experiences that guests can book on Airbnb from July 22. Spectators can also watch select Online Experiences live or on replay on the Airbnb Olympic and Paralympic YouTube channels. While many hosts will continue to offer their activities after the event ends, several will be once-in-a-lifetime Online Experiences available exclusively during the festival. These exclusive experiences are the following: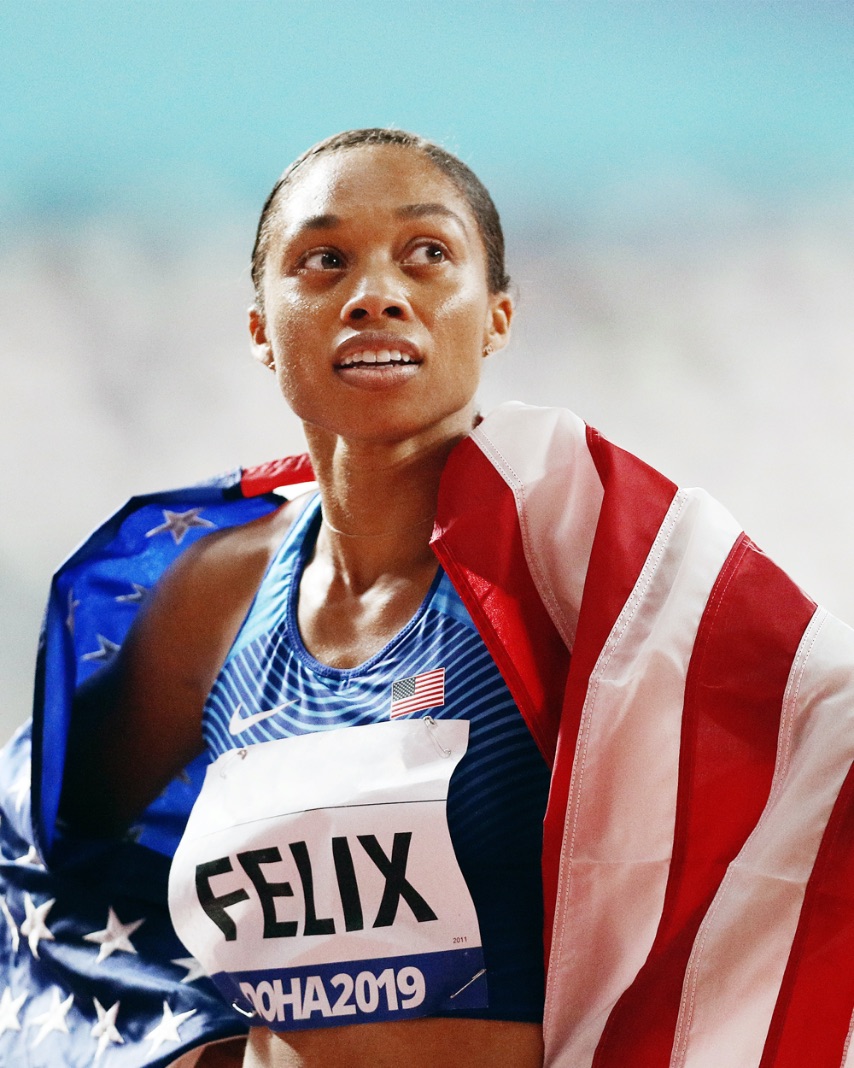 25 July: Build resilience to overcome obstacles with Yusra Mardini (swimming, IOC Refugee Olympic Team Rio 2016); learn about returning to sport after motherhood with Allyson Felix (athletics, USA); and work up a sweat in an inclusive session with Tatyana McFadden (athletics, USA)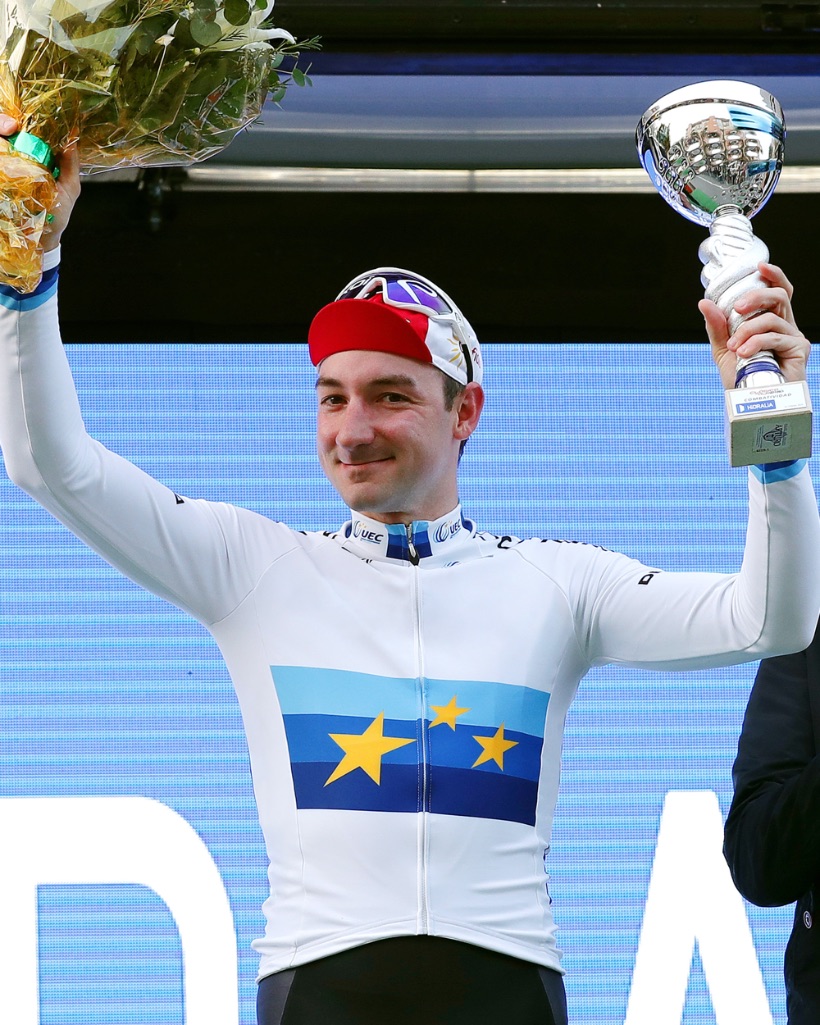 26 July: Cook up a storm with legend Colin Jackson (athletics, Great Britain); join a scenic training ride with Jonny Brownlee (triathlon, Great Britain); discover velodrome secrets with Elia Viviani (track cycling, Italy)
27 July: Chat mind, body and spirit with Jackie Joyner-Kersee (athletics, USA); push through boundaries and level up in life with Meb Keflezighi (marathon, USA); get vulnerable to unlock greatness with Kerri Walsh Jennings (beach volleyball, USA); and Zumba beachside in paradise with Tom Hintnaus (athletics, Brazil)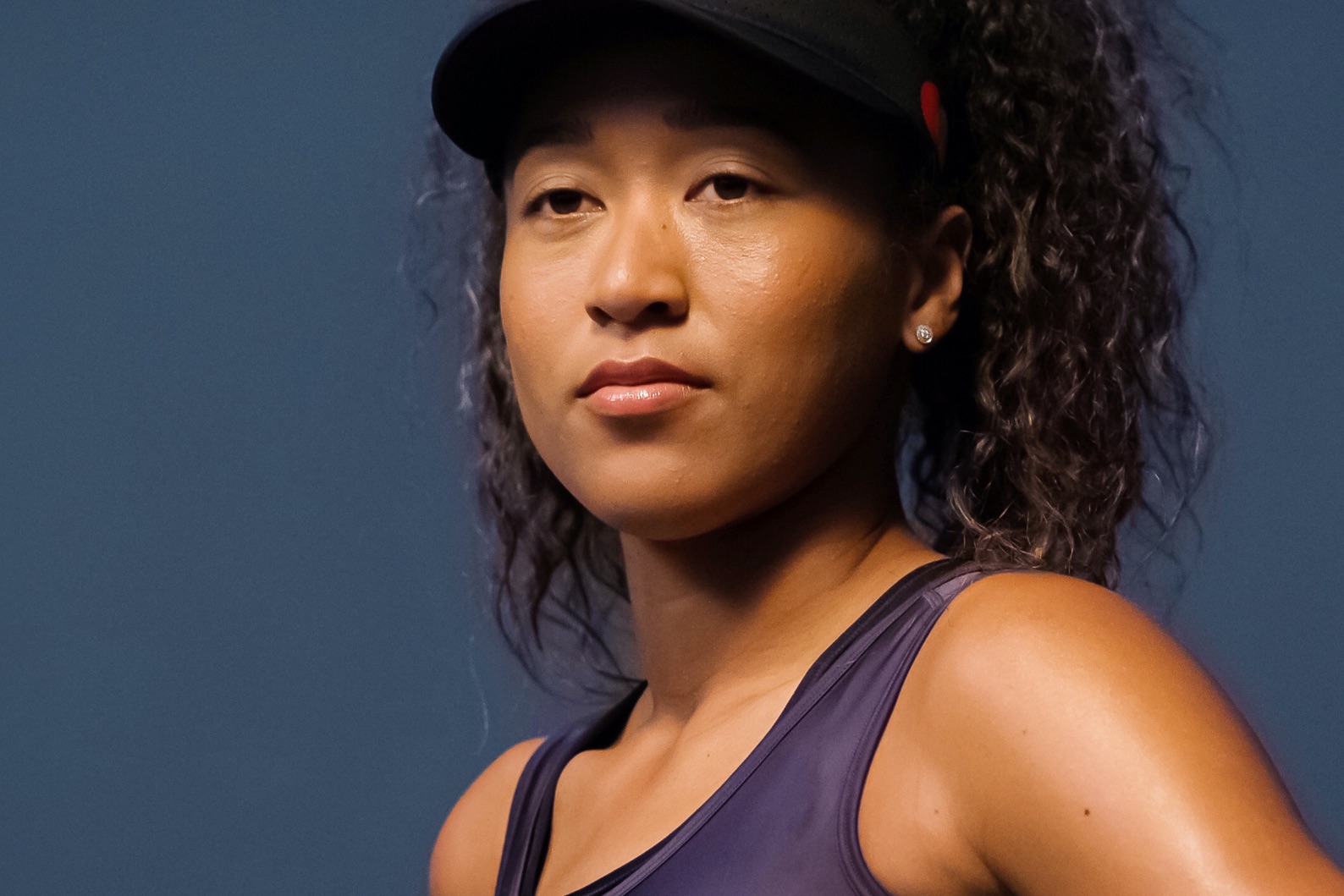 28 July: Get a glimpse into quarantine training with two-time Grand Slam-winning Naomi Osaka (tennis, Japan); run, breathe and connect with a sprinter Zhenye Xie (athletics, China); learn a Grand Slam-inspired training regime with Sania Mirza (tennis, India); and master perseverance with Pita Taufatofua (taekwondo and cross-country skiing, Tonga)
29 July: Fall in love with sneaker culture with Rui Hachimura (basketball, Japan); get up close and personal at home with Jordy Smith (surfing, South Africa); see beyond the boundaries of vision with blind champion Lex Gillette (athletics, USA)
Rui Hachimura | Comment
"Representing Japan in the Olympics is one of my biggest dreams. I had trained and prepared to participate in the Games this year, but Tokyo 2020 was unfortunately postponed due to COVID-19. The world is facing tough challenges right now, but I believe the Tokyo Olympics in 2021 will be a wonderful chance to celebrate everyone's determination through this time. I'm looking forward to celebrating together with my teammates in front of fans in my home country. The Olympics as I know them won't have an effect on motivation to perform, even if they're hold a year later. As an athlete, I want to see the happy figures of my fans around the world. Let us come together and keep on fighting. I'm looking forward to seeing everyone in Tokyo next year." *Comment translated from Japanese by MMN.
Olympian and Paralympian Online Experiences will provide economic opportunities for athletes to help support them.
RELATED ENTRIES
Airbnb Reveals Top 10 Most Popular Summer Destinations in Japan

Airbnb boasts one of the largest travel communities in the world, filled with users offering up lodging and those eager to visit somewhere new. The Japanese subsidiary of the company has revealed the top spots added to Japanese users 'Favorites (Wish Lists)' from May 1 to May 17, 2022. Where will travelers in the country be headed this summer?

Golden Week is long gone and users are starting to think about where to visit during the hottest part of the year. This national 'Wish List' might make it easier to pick a spot, with many locations highlighting lesser-known areas!

Gujo Hachiman Villa, Limited to 1 Couple Per Day (Gifu)

This completely private rental villa was made for sauna enthusiasts. One lucky pair per day can book this suite along the Yoshida River flowing through Gujo Hachiman, known as the "City of Water and Dance." Currently booked through the end of August, reservations for September and beyond will be available in early June. Book a stay to enjoy the gorgeous autumn foliage!

A House Surrounded by Lush Greenery in the Countryside (Tottori)

Hosted by a family of musicians and architects, this guesthouse invites guests to enjoy gorgeous Nordic-inspired interiors and the serene quiet of the countryside. For those looking to escape the hustle and bustle of the city, this is the perfect spot.

Hoshina Satomachi, Limited to 1 Couple Per Day (Nagano)

There's nothing like spending the summer in a traditional Japanese home. Enjoy a barbeque on the terrace and relax on the massive lawn. This is the perfect spot for families with children or pets!

Coastal Cabin (Chiba)

You can't have summer without a pool. This luxurious coastal retreat boasts a 15-meter pool, outdoor Jacuzzi, bonfire space, and a barbeque. Relax by the pool while listening to your favorite songs or soak in the outdoor bath as you watch the waves crash along the shore.

An Elegant and Peaceful Log Cabin (Nagano)

Located at 1,300 meters above sea level on the Iizuna plateau, this log cabin is situated in the midst of a dense forest. A perfect space for couples, families, or small groups of friends, guests are welcome to enjoy hiking through this gorgeous landscape in the center of Japan!

MOSHI MOSHI ROOMS opens Harajuku-Kawaii themed accommodation called 'HARAJUKU'

Rokuyon, which manages unique accommodations mainly in Shibuya, has opened the fourth room of "MOSHI MOSHI ROOMS", the home-sharing facility, named "HARAJUKU" produced by ASOBISYSTEM, which introduces HARAJUKU culture to the world.

"MOSHI MOSHI ROOMS offers accommodation services in concept rooms full of originality not found in existing hotels or home-sharing facilities. The concept of the fourth room is "HARAJUKU". The room is filled with "KAWAII", one of the representative cultures of Japan. Once you step into the room through the archway, you will feel as if you have wandered into the world of a picture book. The room is inspired by Harajuku, a place where you can enjoy the extraordinary feeling of being lost in a different dimension.

With the opening of the room HARAJUKU, an entire building has been transformed into MOSHI MOSHI ROOMS, with four rooms available for booking via Airbnb. The rooms can be used for a variety of purposes, such as accommodation for domestic and foreign tourists, staycations (casual holiday at home or nearby), girls' parties, and birthday parties with your friends. In order to ensure the safety of the guests, they carry out temperature checks, use alcohol sanitisers and disinfect the rooms with alcohol when cleaning.

The archway at the entrance is a gateway to a world of wonder. From the moment you step into the house, the excitement is bound to build.

The living room is decorated with colourful objects and animals reminiscent of a museum. Why not find your favourite objects and animals, and enjoy taking photos with them?

The bedroom has a queen-size bed, together with a sofa bed and an air bed in the living room, which can accommodate up to four people.

The shower room is equipped with amenities such as shampoo, conditioner, and body soap. The separated washbasins and Toto Washlet toilets have been installed.

The kitchen is fully equipped with a microwave, fridge, and other daily necessities. Colourful KAWAII tablewares are lined up so that you can enjoy the world of the room more.

MOSHI MOSHI ROOMS

The first room  'SAKURA'

The room has received high praise from both domestic and international travelers.

A monument of cherry blossoms, the symbol of Japan, fills the ceiling of the bedroom, creating a gorgeous and unique space.

The second room 'ORIGAMI'

This room is themed on origami, one of the symbols of Japanese culture.

The living room is furnished with benches and stools inspired by a teahouse. Looking up at the ceiling, a number of Japanese umbrellas decorate the space.

The third room 'DOSUKOI'

The room combined the traditional Japanese culture of sento, a Japanese public bathhouse and sumo, Japanese wrestling.

The sumo wrestler's hands and the large bath inspired by a sento attract the viewer's attention. The painted pictures on the walls are the work of Kiyoto Maruyama, one of only three sento painters in Japan.

The rooftop

The rooftop offers an expansive space with a panoramic view of Harajuku. It can also be used for events such as tent saunas and BBQs. Only the rooftop can be rented out as a rental space.

Why don't you create your own story at MOSHI MOSHI ROOMS, a place full of unique concepts that you can only experience here?

Van Gogh Museum Hosts Online Event in Collaboration With Japan

The Van Gogh Museum in the Netherlands livestreamed the Vincent Van Gogh & Tokyo Olympic online event in collaboration with the Embassy of the Kingdom of the Netherlands in Japan on July 9.

Curators and researchers at the Van Gogh Museum took part in the digital event which was hosted on TeamNL Tokyo Expo. In addition, researcher Joost van der Hoeven and Olympic athletes Candy Jacobs and Keet Oldenbeuving will make a sporty contribution to the livestream. Their sport skateboarding is an Olympic discipline for the first time.

The event served to strengthen Netherlands-Japan ties at the upcoming Olympic Games.

Information

Vincent van Gogh x Tokyo Olympics

Live Streamed: July 9, 2021

Language: English
Platform: https://teamnlexpo.com

Lacoste License Official Tokyo 1964 Olympics Capsule Collection

Lacoste has announced the release of a new collection themed on the Tokyo 1964 Summer Olympics in collaboration with the International Olympic Committee. The collection arrives in time for the new run of the Tokyo 2020 Summer Olympics which was originally set to run last year but was delayed to 2021 due to the COVID-19 pandemic. It will be held from July 23 to August 8. Lacoste's collection will go on pre-sale in Japan on April 29 before rolling out at Olympic Museum stores in the UK, France, Germany, Spain, Italy, Canada, and Mexico on July 15.

1964 was a historical year for Japan as the country saw rapid innovation and evolution in art, lifestyle, fashion, and many other areas. The Lacoste capsule collection respects the traditions of the Olympic Games at the time while adding a contemporary touch. It features the Tokyo 1964 logo created by Japanese graphic designer Yusaku Kamekura and fuses it with Lacoste's French style, turning the emblem an eye-catching gold and adding Lacoste's iconic crocodile. The line-up includes polo shirts, tees, nylon hoodies, sweatshirts, caps, and more. The items are made from materials like pique fabric, fleece, cotton, and water resistant nylon.


For the Japan pre-sale of the capsule collection, Lacoste Japan is holding a campaign called "THE POWER OF TOKYO 1964" which hopes to charge the athletes of Tokyo 2020 with the energy of Tokyo in 1964, a year of innovation. A special video was released for the promotion featuring background music by Towa Tei who was born in the year 1964. The song, entitled MAGIC, is a bridge connecting the years 1964 and 2021.

Information

Olympic Heritage Collection

Japan Pre-Sale: April 29, 2021 – May 19, 2021

Where: Lacoste Japan (Shibuya/Ginza/DiverCity Tokyo Plaza/Aqua City/LaLaport Toyosu/Lazona Kawasaki/Haneda Airport/Kyoto/Shinsaibashi/Grand Front Osaka/Fukuoka Canal City/Kuzuha Mall/Lacoste Japan Online Store)

Lacoste Japan Online Store: www.lacoste.jp

International Release: July 15, 2021

Where: Lacoste stores in their respective countries

Lacoste English Website: https://www.lacoste.com/

Experience Shibuya Online With Airbnb and PLAY! DIVERSITY SHIBUYA's Special Website

PLAY! DIVERSITY SHIBUYA and Airbnb launched a new website on July 2 which lets people experience Shibuya tourism and all things Shibuya online.

The online project comes in response to the economic slump that Shibuya has faced as a result of COVID-19 which has meant less tourism. The website will feature a host of unique content that captures the essence of the Shibuya experience.

The first entry to the website will see KABA taking users on a virtual walk through the city of Shibuya. KABA, an activist for the LGBTQ community in Japan, was appointed as an official Tourism Ambassador of Shibuya this year. As well as this, the energetic Akkun, another Shibuya Tourist Ambassador and influencer amongst Shibuya's youth, will also be hosting a "Shibuya Sake School." There is much more content to enjoy right now too, and the website is set to expand even more.

Other features include the "WANDER COMPASS" which lets users learn about Shibuya's history and visit local spots through a virtual tour, and Shibuya TSUTAYA O-EAST's own DJ Bar "AZUMAYA" is showcasing how to make Japanese cocktails using various Japanese ingredients and spices.

Visit Shibuya from the comfort of your own home using Airbnb and PLAY! DIVERSITY SHIBUYA's special new website.

Mobile Game Sonic at the Olympic Games – Tokyo 2020 Confirms 2 Million Pre-Registered Users

SEGA has revealed that Sonic at the Olympic Games – Tokyo 2020™ has pre-registered 2 million users across Android, iOS, and FireOS platforms.

What is Sonic at the Olympic Games – Tokyo 2020™?

As the title suggests, it's a mobile game that features characters from across the Sonic the Hedgehog series at the Tokyo 2020 Olympic games. Set to release worldwide on May 7, 2020, it features both new and popular games that are set to take place at Tokyo 2020ーwhich has now been postponed to July 2021. Players can rank online on the worldwide leaderboard while they compete in games set around famous sights in Tokyo.

To celebrate 2 million registered users, players are being gifted with the song Glimmering Gift – Super Transformation (SONIC MANIA) from the soundtrack as well as Training Points which can be used to unlock character actions and new stages.

SEGA Japan is also holding a competition on its official Twitter account. 5 people who follow the account and retweet the competition tweet will receive the above-pictured exclusive jacket.

Pre-register for the game here: https://www.olympicvideogames.com/sonic/en/

TM IOC/TOKYO2020/USOC 36USC220506. © 2019 IOC. All Rights
Reserved. ©SEGA.

Information

Sonic at the Olympic Games – Tokyo 2020™
Release Date: May 7, 2020

Platforms: Android/iOS/FireOS
Price: Free to download
*Select content must be purchased

Official Website: https://www.olympicvideogames.com/sonic/en/

Airbnb to Offer Olympic Experiences With Olympians and Paralympians

The International Olympic Committee (IOC), International Paralympic Committee (IPC), and Airbnb announced in December last year a major long-term partnership to support the Olympic Movement which will run from 2020-2028. During this period, Airbnb will offer unique accommodation and experiences, and experience tours hosted by Olympians and athletes will also take place.

The IOC, IPC, and Airbnb are currently actively recruiting hosts to offer these services. These Olympic and Paralympic hosts include not only those who have participated in previous Olympic games, but those set to compete in the 2020 Summer Olympics (henceforth Tokyo 2020) too.

 

Olympians and Paralympians will not only share their wisdom about the games and their sports, but their skills, knowledge, and experiences with things other than sports that they are also passionate about, e.g. the best way to brew delicious coffee, useful business self-motivation tips for setting goals and building confidence, and so on. Athletes will also be able to freely pick the dates and times they can offer these experiences that best align with their schedules.

 

Daichi Suzuki, Sports Director and the President of the Japan Olympians Committeeーwho also has experience as an Olympic athlete himselfーsaid: "I think it's a really wonderful thing that athletes in Japan are helping to grow the value of the Olympics and Paralympics through sports with the support of Airbnb while using the opportunity to think about their careers to give rise to new experiences. I expect Olympians and Payalympians will use the Tokyo 2020 games as a framework to carve a second career for themselves, and that it will be part of the legacy of the games." *Translated from Japanese

To date, Airbnb's 'Experience' service in Japan has provided new careers for people and has been an opportunity for people to earn an income. This is done by people opening up their houses to travellers, or vacant properties being shared by travellers, to teach them a new skillーall of which is done under the support of Airbnb. The Experience service has garnered huge popularity around the world from foreign travellers for the diversity activities offered; there is something for everyone, no matter their age nor gender. Airbnb's collaboration with IOC will provide the opportunity for people to experience interacting with athletes, while also providing a second career for Japanese Olympians and Paralympians, whether they are competing this year or have retired.

Information

Airbnb Olympian & Paralympian 'Experience' Host Summary

How to Apply: ①Fill out the IOC's Athlete 365 details via the official Airbnb website, or ②Apply via the Airbnb's OLYHOUSE booth at the Olympic Village

Application Page (Japanese): https://www.airbnb.jp/d/olympicgames

Application E-mail: JP-olympians@airbnb.com

Aimed At: Japanese Olympians and Paralympians (Whether retired or competing)

Application Conditions: For all Olympians and Paralympians who have competed in games and new competitors competing at Tokyo 2020. Must be aged 18+ and be an Airbnb user or have an Airbnb account.

IOC and Airbnb Announce Global Olympic Partnership & Olympian Experiences

The International Olympic Committee (IOC) and Airbnb have announced a major long-term partnership to support the Olympic Movement which will run from 2020-2028. During this period, Airbnb will offer unique accommodation and experiences, and experience tours hosted by Olympians and athletes will also take place.

The partnership will create hundreds of thousands of new Airbnb hosts over the the nine-year period from July next year, allowing for visitors to enjoy longer stays, accommodating families, and more. This will enable community residents to generate extra income while accommodating overseas visitors and proving them with local experiences. In turn, it means those visiting from overseas will be able to engage more with the local culture and community. Both occupied and vacant homes will be utilised.

The IOC and Airbnb will also launch Airbnb Olympian Experiences which will provide direct earning opportunities for athletes by promoting sports, allowing for people to train together with elite athletes and Olympians.

At the press conference for the announcement of the partnership, gold medalist Saori Yoshida said: "A lot of athletes today devote themselves completely to the games, so a lot of them struggle to find their next career after retiring. These Athlete Experiences will widen the activities of all athletes; not only retired competitors, but those who weren't able to make it as far as the Olympics too. I'm very thankful for that. I believe it will raise the standard of the games for kids, and will serve to brighten and bring excitement to the whole of Japan. I hope that these efforts bring a tremendous boost to the sports world and will have everyone taking an interest in sports."

Tokyo 2020 will officially launch next summer, and with this partnership, people may just be able to enjoy the Olympic Games together with the athletes themselves, allowing for fans to feel closer to the games and the Olympians.

Airbnb's involvement also gives visitors from overseas to enjoy Japan and the Olympics in an unprecedented way. If you're travelling to Japan for Tokyo 2020, be sure to book with Airbnb.

Mario & Sonic at the Olympic Games Tokyo 2020 Unveils 5 Sports in the Game

As excitement is on the rise worldwide in anticipation for the Tokyo 2020 Games, the world just cannot wait for the release of the iconic Nintendo Switch™ game Mario & Sonic at the Olympic Games Tokyo 2020, which is due to be released very soon. Sega has just unveiled a small snippet of information on five events that are going to be included in the game which we are sharing with you today.

Tokyo 2020 100m

Aim for nothing but first place in the Tokyo 2020 100m. Increase your speed with the rapid push of a button. By building up your speed before the race starts and releasing it at the correct moment, you will get off to a dashing start. The "special dash" is a way to rapidly cut down on your time. 

Tokyo 2020 Rugby Sevens

This game will plunge you straight into the action. Work with your team of seven and use a range of tactics such as passes, strong tackles and kicks to get the upper hand. Carry the ball to the goalline to watch those points roll in. When your special gauge reaches its max power, you will be able to use a "super dash" ability to get the ball to the goalline if on the offense. If on defence, your special ability is the "special tackle", which will provide you with the power to whip the ball away from your opponent. These special abilities have the power to drastically turn the tables and are not to be taken lightly. This game features guest character Diddy Kong!

Tokyo 2020 Canoeing

Get your heart pumping with the thrill of competition while staying synchronised with your partner in a canoeing race. If your timing is perfect, you will pick up speed straight away. Team up with your friend and dive right into the fun. If you are falling behind, don't let your heart sink in despair. Paddle as much as you can and you will be able to catch up with the others in no time!

Toyko 2020 Equestrian Jumping

Let no hurdle taint your gracefulness as you soar through the sky and clear each one. You can take part in Equestrian Jumping individually or as part of a team. Be careful of sharp turns and hurdles! When you increase your speed, your stamina will drop, however, you will recover lost stamina with every hurdle you successfully clear. If you manage to clear lots of hurdles in succession, you will gain enormous amounts of speed and will be on your way to a record-breaking winner. You can also use a special dash once in this game. If you manage to use it while successfully striking a difficult pose, you will continue to zoom off to the finish line at high speed. This game features Larry Koopa as a special guest!

Tokyo 2020 Table Tennis

Face off in a singles match or team up with your friend for a doubles match. Your avatar will move automatically, allowing you to fully dedicate your brain power to using a range of techniques. Build up your power to change the speed and spin of the ball.Zazz has infiltrated this game to take part as a guest character!

Join in the Tokyo 2020 celebration fun with these new epic games!

TM IOC/TOKYO2020/USOC 36USC220506. © 2019 IOC. All

Rights Reserved. © NINTENDO. ©SEGA.

Information

Mario & Sonic at the Olympic Games Tokyo 2020™

Platform: Nintendo Switch™

Initial Release Date: November 1, 2019

Price: ¥5,990 (before tax)

Genres: Sports, action

Players: 1 – 4

* Play with up to 8 people when you play online.

*Nintendo Switch™ supports 2 – 4 local players.

Official Website: https://www.olympicvideogames.com/marioandsonic/jp/

Mario & Sonic at the Olympic Games Tokyo 2020 Release Date & Details Revealed

Sega has announced that Mario & Sonic at the Olympic Games Tokyo 2020 will be released on Nintendo Switch™ on November 1, 2019.

The upcoming sports video game is a crossover between Nintendo's Super Mario and Sega's Sonic the Hedgehog franchises which makes full use of the Joy-Con™ on the Nintendo Switch.

The latest trailer which dropped on Tuesday revealed that players will also be sent back in time to the Tokyo 1964 Olympics with a set of 10 games with classic 2D graphics. The game will also feature a Story Mode where players can compete in the Olympics and play a variety of mini games.

The game is now available for pre-order on the Nintendo eShop. If you pre-order the game you will be able to play the game immediately at midnight when it drops on November 1.

TM IOC/TOKYO2020/USOC 36USC220506. © 2019 IOC. All Rights Reserved. © NINTENDO. ©SEGA.

Team of Globally Sensational Artists Chosen to Design Official Art Posters for Tokyo 2020 Games

The Tokyo Organising Committee of the Olympic and Paralympic Games has launched a project the Tokyo 2020 Official Art Poster Project to bring together domestic and international artists. This is a project that was stated as a requirement in the Host City Contract 2020*. Extraordinary artists from Japan and overseas have been carefully chosen to take part in the project. The selected artists have finally been announced. 

*Following the selection of Tokyo as the Host city for the 2020 games at the International Olympic Committee session in September 2013, the Tokyo Metropolitan Government (TMG), International Olympic Committee (IOC) and Japanese Olympic Committee (JOC)  signed the Host City Contract 2020 which details the preparations and running of events related to the 2020 games.

The official poster designs are intended to be artistic pieces that are themed on the Olympics and Paralympics. As official Tokyo 2020 posters, their intended purpose is to raise spirits, excitement and anticipation as well as to inspire.

The artists were chosen after endless discussions between the Culture and Olympic Heritage Commission, which manages the project, and the Artist Selection Committee.

Naoki Urasawa

Shinro Ohtake

Daijiro Ohara

Shoko Kanazawa ©sho

The Japanese artists who have been chosen to create the Olympic-themed designs include Naoki Urasawa, who wrote the famous manga YAWARA!, Shinro Ohtake, who works on a global scale, graphic designer Daijiro Ohara and calligrapher Shoko Kanazawa. 

Theseus Chan

11 non-Japanese artists were selected to contribute to the designing of the Olympic posters including art director Theseus Chan and photographer Viviane Sassen.

The eight artists who were chosen to design the Paralympic posters include Hirohiko Araki, who wrote and illustrated JoJo's Bizarre Adventure, and Mika Ninagawa, who is a sensational photographer and movie Director.

Many more famous artists have been specially chosen to take part in this project. Anticipation levels are high as we wait to see what these phenomenal artists produce.

Run the Olympic Torch Relay at Tokyo 2020 With Aquarius Summer Campaign

The Coca-Cola System has announced a summer campaign with the sports drink brand Aquarius which is set to begin in Japan on June 17, 2019.

The campaign is recruiting groups of runners to join the Olympic torch relay at the Tokyo 2020 Olympics. It is being promoted across Japan through TV advertisements which feature notable names including Japanese professional footballer Ritsu Doan and long-distance runner Suguru Osako.

With the Olympics right around the corner, more and more people are expressing their desire to join the Games and compete together with their friends.

Full details are to be announced over on the campaign's official website on June 17.

The details of 33 challenges based around the 33 Tokyo Olympic Games will be released. Participants will select their favourite challenge and compete in teams of over 10 people and film the session. They must then post the video to Twitter with the hashtag #アクエリチャレンジ ("Aquarius Challenge") and the place in Japan written in Japanese that they want to run the torch relay such as #東京 ("Tokyo"). Runners for this Aquarius Challenge will be selected by the Tokyo Organising Committee of the Olympic and Paralympic Games. The campaign will run until August 31.