Da-iCE Release One Piece Opening Theme 'DREAMIN' ON' CD Cover
Da-iCE have released the CD cover for their new single DREAMIN' ON which will be the newest and 23rd opening theme for the anime series One Piece. The single is set for release on August 26, 2020.
First Press Limited Edition A
mu-mo Edition
The new opening theme DREAMIN' ON by Da-iCE will hit the anime series on August 2, 2020. It's a fast-paced rock song about friends, dreams, and having the courage to take a step forward.
First Press Limited Edition B / Regular Edition
There are two One Piece illustration CD covers and one of Da-iCE. First Press Limited Edition A copies feature Luffy holding a map that reads the name of the band and song on it, while the mu-mo edition has Luffy and his friends gathered round looking as if they're staring at a map.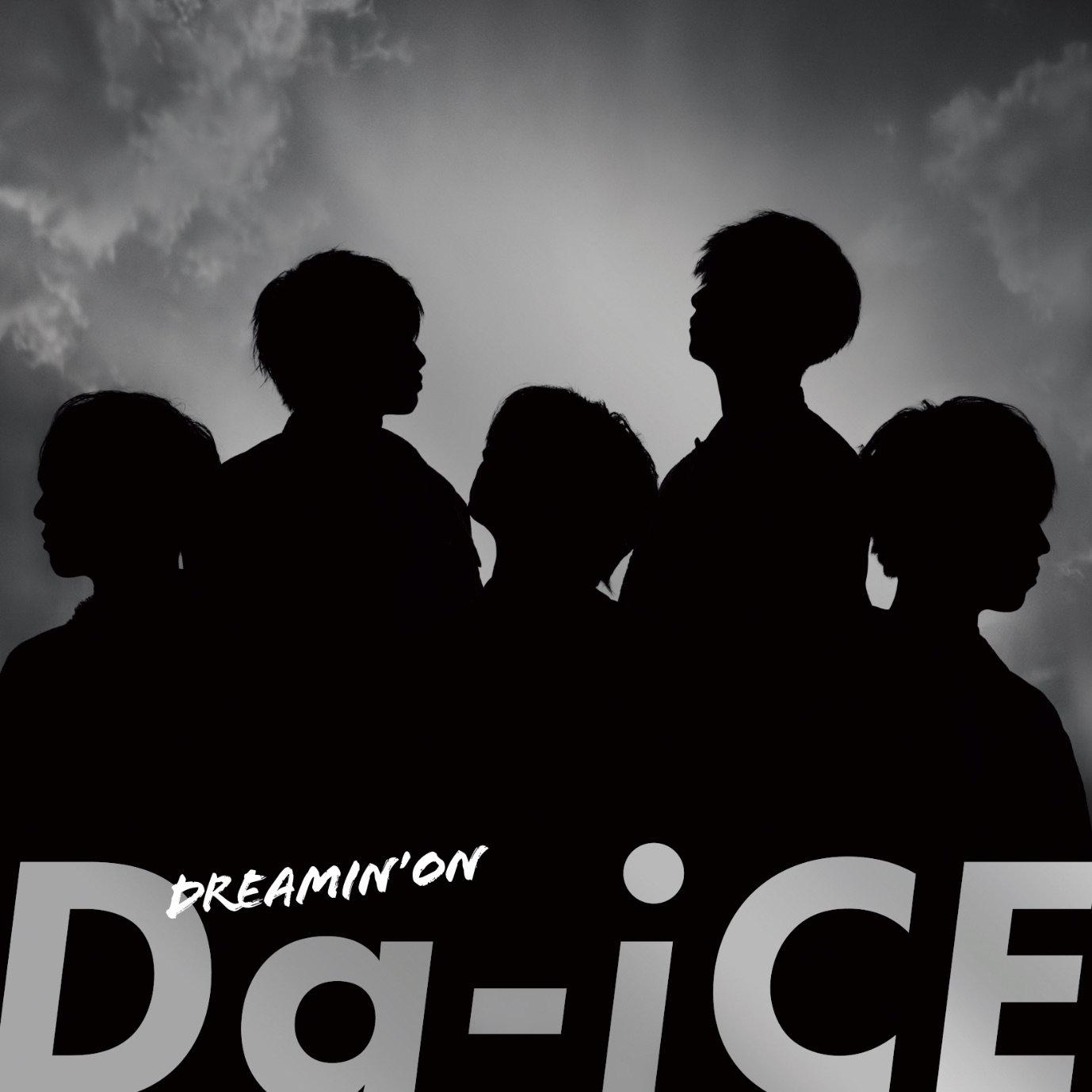 DREAMIN' ON will also feature a cover by Da-iCE of the first ever One Piece opening theme We Are! which is also now available on their official website.
©Eiichiro Oda / Shueisha・Fuji TV・Toei Animation
Information
DREAMIN' ON
First Press Limited Edition A (SG+DVD): ¥2,300 (Before Tax) [AVCD-94894/B]
First Press Limited Edition B (SG+DVD): ¥2,300 (Before Tax) [AVCD-94895/B]
Regular Edition (SG): ¥1,300 (Before Tax) [AVCD-94896]
mu-mo Edition (SG+Goods): ¥3,500 (Before Tax) [AVC1-94897]
Da-iCE Official Website: https://da-ice.jp
RELATED ENTRIES
Da-iCE Perform One Piece's New Opening Theme 'DREAMIN' ON'

Japanese dance and vocal group Da-ICE are set to release six new songs over the next six months. It has been announced that the first of the consecutive singles, titled DREAMIN' ON, will be the newest and 23rd opening theme for the anime series ONE PIECE.

One Piece is a shonen manga series written and illustrated by Eiichiro Oda. It began serialisation in Weekly Shonen Jump in 1997, and it's anime adaptation began broadcasting in 1999. The story follows Monkey D. Luffy and his Straw Hat Pirates as they set off on the seas in search of the One Piece.

The new opening theme DREAMIN' ON by Da-iCE will hit the anime series on August 2, 2020. It's a fast-paced rock song about friends, dreams, and having the courage to take a step forward.

The Da-iCE members themselves are known as fans of One Piece. Sōta Hanamura, who wrote the lyrics, said: "Getting to sing an opening theme for One Piece, which I've never stopped loving for over 20 years, really feels me with happiness and emotion. One Piece was also the first time in my life that a series in Weekly Shonen Jump made me cry. When writing the lyrics, I remembered how the series is about the importance of running towards your dreams, and I was conscious of how it also uses words and phrases that are easy to understand for kids. The series also has the 'Wano Country,' so I added a sense of Japanese-ness in there too."

Da-iCE member and group performer Tōru Iwaoka said: "I really can't believe I'm in charge of the opening theme for an anime series—and a manga series—which I have always and still do watch and read to this day. Even now I still think it's a prank <laughs>." The other band members also expressed their disbelief of this opportunity, and said they won't believe it until they hear the song on air on August 2.

DREAMIN' ON will be released on August 26, 2020, and will also feature a cover by Da-iCE of the first ever One Piece opening theme We Are! Limited edition copies of the single will be coupled with a DVD that features over 2 hours of visual content.

The single marks Da-iCE's first release since moving to the music label Avex. The band will also be the first to perform an online 3DCG virtual live tour, entitled "Da-iCE×ABEMA ONLINE LIVE TOUR 2020 -THE Da-iCE-," for ABEMA's virtual stage "ABEMA Arena."

©Eiichiro Oda / Shueisha・Fuji TV・Toei Animation

Information

DREAMIN' ON
First Press Limited Edition A (SG+DVD): ¥2,300 (Before Tax) [AVCD-94894/B]
First Press Limited Edition B (SG+DVD): ¥2,300 (Before Tax) [AVCD-94895/B]
Regular Edition (SG): ¥1,300 (Before Tax) [AVCD-94896]
mu-mo Edition (SG+Goods): ¥3,500 (Before Tax) [AVC1-94897]

Da-iCE Official Website: https://da-ice.jp

One Piece and Dragon Ball Z Design Watches Released by G-SHOCK

CASIO G-SHOCK has announced a collaboration with the popular anime series One Piece and Dragon Ball Z, with watch designs for each show releasing in July and August respectively.

GA-110JOP: ¥26,400 (Tax Included)

The GA-110JOP One Piece watch uses the popular GA-110 model G-SHOCK which has a distinct big case. It's covered in a black base colour and features an illustration of Luffy strong and grown up. At 9-o'clock is a motif of Luffy's straw hat, while at 3-o'clock is the word "WANTED." Additionally, when the hour and minute hands both strike 2-o'clock and 4-o'clock, they combine with slanted golden lines to create the "X" shape that Luffy has on his chest.

The back cover features the "G-SHOCK x One Piece" logo.

GA-110JDB: ¥26,400 (Tax Included)

Like the One Piece watch, the Dragon Ball Z one also uses the GA-110 model and is coloured in that iconic DBZ orange. The design is inspired by Goku going through training to become stronger. The lettering and logo is gold for accent. At 9-o'clock is the Four-Star Dragon Ball while at 3-o'clock is the letter "Z."

On the back cover of this one it features the Dragon Ball Z logo.

Both watch designs will for sure be appreciated by fans for their detailed designs and references.

Information

GA-110JOP
Release Date: July 2020

GA-110JDB
Release Date: August 2020

Jump Force Deluxe Edition Arrives On Nintendo Switch This August

The Deluxe Edition of Spike Chunsoft's fighting game Jump Force published by Bandai Namco Entertainment is set to hit Nintendo Switch on August 27, 2020.

Jump Force is a fighting game that brings together a roster of over 50 characters from popular series the manga magazine Weekly Shonen Jump such as One Piece, Naruto, Dragon Ball, and many more. The game pits the characters in real world locations like New York and Matterhorn and has players battle it out.

The new trailer showcases some of the unique gameplay features which Nintendo Switch players will be able to enjoy, such as being able to play six-player local multiplayer games. The Nintendo Switch edition is packaged with the full game plus Character Pass 1 which introduces nine new characters into the long roster.

Those who pre-order the physical edition of the game will receive three One Piece, Dragon Ball, and Naruto avatar costumes and Frieza's pod as pictured below.

©JUMP 50th Anniversary
©BANDAI NAMCO Entertainment Inc. ©2017 Nintendo

Information

JUMP FORCE DELUXE EDITION Nintendo Switch™
Release Date: August 27, 2020
Platform: Nintendo Switch™
Official Website: https://www.bandainamcoent.com/games/jump-force

*Nintendo Switch and the Nintendo Switch logo are trademarks of Nintendo.

*YouTube is a trademark Google LLC.

One Piece Clothing Collection to Drop in Collaboration With Italian Sportswear Brand Kappa

Italian sports brand Kappa is teaming up with the internationally-celebrated manga series One Piece to release a new clothing collection in Japan on March 19, 2020.

Inspired by the One Piece story, the collection includes two hoodies and four T-shirts. The series's popular characters, including the protagonist Luffy, will feature with original illustrations, such as the Kappa brand's "Omini" logo which features a man and woman sat back-to-back.

The collection will be sold at Kappa's directly-managed stores, including PHENIX CREATIVE SELECT STORE in Harajuku, as well as at their official online store and ONE PIECE Mugiwara stores across Japan.

OMINI LOGO HOODIE  (Luffy x Shanks): ¥8,500 (Before Tax) / Colours: White, Black, Red

OMINI LOGO HOODIE  (Luffy x Ace): ¥8,900 (Before Tax) / Colours: White, Black, Red

OMINI LOGO TEE (Luffy x Zoro): ¥5,400 (Before Tax) / Colours: White, Black, Green

OMINI LOGO TEE (Luffy x Nami): ¥5,400 (Before Tax) / Colours: White, Black, Orange

OMINI LOGO TEE (Luffy x Sanji): ¥5,400 (Before Tax) / Colours: White, Black, Yellow

Original tag for each item

The line-up is a must-have for any One Piece fans wishing to express their love for their favourite series outdoors.

Information

Kappa x ONE PIECE 

Release Date: March 19, 2020

Sold at:

PENIX CREATIVE SELECT STORE

Kappa Marui Kinshicho
LA STRADA KAPPA AEON LakeTown
Kappa Kanazawa Forus
Kappa Nagoya PARCO
Kappa Hiroshima PARCO
Kappa Sapporo Factory
Kappa Daimaru Umeda
Phenix Online Store (https://www.phenix.co.jp/kappa/)
ONE PIECE Mugiwara Store Shibuya
ONE PIECE Mugiwara Store Ikebukuro
ONE PIECE Mugiwara Store Osaka
ONE PIECE Mugiwara Store Nagoya
ONE PIECE Mugiwara Store Fukuoka

More Details: https://www.phenix.co.jp/kappa/features/2610/

One Piece Goshuin Shrine Stamp Books Get Luffy and Trafalgar Law Designs

Movic has collaborated to release two special goshuincho books at Animate stores in Japan as well as the Animate and Movic online stores and select Mugiwara shops.

A Goshuincho is a book for collecting goshuin, which are stamps or seals given at shrines and temples across Japan. Every shrine and temple has its own unique goshuin which are stamped alongside calligraphy handwritten by the staff there and then who write the date and the name of the temple or shrine. We have covered goshuin here on MOSHI MOSHI NIPPON many times – click for more details.

Goshuincho – Luffy

Goshuincho – Trafalgar Law

The designs feature Luffy and Trafalgar Law made from gold leaf stood against backgrounds with traditional Japanese designs. Both books also feature their respective pirate logos. They are the perfect gift for any fan of One Piece heading to Japan to see the temples and shrinesーor to just add to their collection at home!


The order window for these books will run from March 16, 2020 to April 15, 2020 at Animate, Animate online, Movic online, at select Mugiwara storesーthe latter being the official One Piece merchandise shop. You won't be able to order them after April 15, so be sure to get your order in quick.

*Photos are of the product still in development. Actual product is subject to alterations.

*Product sales subject to change, extensions, or cancellations.

©Eiichiro Oda / Shueisha・Fuji TV・Toei Animation

Information

Goshuincho (2 Designs)
Price: ¥3,300 each (Tax Included)
Size: Approx. 16cm x 11cm
Product: Front Cover – Cloth with gold leaf / Inside: 24 folds
Order Window: March 16, 2020 – April 15, 2020

Release Date: June 19, 2020

Order here: https://www.movic.jp

Animate's Shonen Jump Fair 2020: My Hero Academia, Demon Slayer, One Piece & More

The series of Shonen Jump are set to fall on the Japanese anime merchandise chain Animate as "Jump Fair in Animate 2020" begins on March 19 and will run until April 12.

Fans can expect exclusive merchandise from various Shonen Jump series, as well as original bonus items when they purchase items from Animate stores across Japan. More on these below.

Bonus Items – Batch ①: Jump Fair Selection (Select Items)

Those who purchase or pre-order any piece of designated merchandise at Jump Fair in Animate will receive one of the pictured cards or other item. You can also get your hands on some of the original Shonen Jump items sold at Jump Festa last year, a popular Shonen Jump festival held every year.

The bonus items will be split into two batches sold at different dates and comprised of 58 items in total. Batch 1 items will drop from March 19 to April 2 and will include merchandise from My Hero Academia, The Promised Neverlandーfor which a live-action film has been green-litーand more. Batch 2 will available commencing April 3 and will include series like One Piece, Demon Slayer: Kimetsu no Yaiba, and more.

If you're a Shonen Jump fan, and are headed to Japan this spring, then don't miss out on Animate's Shonen Jump fair.

©SHUEISHA Inc. All rights reserved.

Tokyo Tower's One Piece Themed Live Show "MARIONETTE" Returns For 2020

Tokyo Tower's indoor theme park "Tokyo One Piece Tower" is set to bring back its popular live show "MARIONETTE" in an all-new form when it opens this month on March 18.

What is Tokyo One Piece Tower?
Tokyo One Piece Tower is an indoor theme park located at Tokyo Tower Foot Town, an entertainment facility nestled under Tokyo Tower, where visitors can join the Luffy, the Straw Hat Pirates, and other characters from the titular hit series. It's home to a range of exciting attractions and thrilling live shows, and guests can even get a photo with the characters. There's also a restaurant and cafe which serves One Piece themed food and drink, and you can of course pick up some exclusive merchandise from the park's One Piece store too.

ONE PIECE LIVE ATTRACTION "MARIONETTE"

ONE PIECE LIVE ATTRACTION "MARIONETTE," as it is officially named, is a live entertainment show which makes full use of projection mapping and and lighting tech to take spectators on a journey with Luffy and his fellow pirates. The website describes the plot as follows: "The biggest pinch in the history of the series comes to Luffy by the evil scientist Caesar's development of a venomous gas. In addition to the Straw Hat Pirates, the fierce battle scenes, in which the Revolutionary Sabo and another enemy Charlotte Cracker sing in a complex mix, are a moment to keep an eye on. What was Luffy's decision when he faced his friends who were manipulated?"


Experience One Piece like never before during your visit to Japan's capital at Tokyo One Piece Tower.

*Please note that due to the ongoing situation surrounding the Coronavirus (COVID-19) in Japan, Tokyo One Piece Tower will be temporarily closed from February 28, 2020 to March 17, 2020. Please be aware that this date is subject to change depending on the subsequent state of the virus. You can get the latest information from Tokyo One Piece Tower's official website and social media pages.

Information

ONE PIECE LIVE ATTRACTION – "MARIONETTE"

Address: Tokyo Tower Foot Town, 4-2-8 Shibakoen, Minato Ward, Tokyo

Opening Hours: 10:00-22:00 (Last Entries 21:00)

*Closed February 28, 2020 – March 17, 2020

Official Website: https://onepiecetower.tokyo/ticket/

One Piece's Luffy, Ace and Whitebeard Appear in Anime's Final Commercial Collaboration With Nissin Cup Noodles

Instant noodle brand Nissin Foods released their final animated commercial in collaboration with the One Piece anime series on February 7. The commercial is part of the company's "HUNGRY DAYS" series of ads.

The commercial comes as the sequel to their first collaboration with the anime series which featured the character Zoro back in May. The video gained huge attention across social media with a combined view count of over 22 million views across Twitter, Facebook and YouTube, making it Nissin's most watched online video. Together with the trailer announcing the start of the series and the second collaboration, the series as a whole has amassed over 44 million views across their social media platforms.

In the final video, which translates to "Cavalry Battle," we see a shift in one from all the commercials up to now. It portrays the original story's Battle of Marineford as a massive, heated cavalry battle as seen in the series' sports episodes.

Keep an eye out for a number of different characters, such as Luffy, Ace, Whitebeard, Blackbeard, and more. The characters are voiced by the original cast, and there is also narration by popular Japanese voice actress Megumi Hayashibara who voices Rebecca in the One Piece anime. The character design is by Eisaku Kubonouchi, and the music used to portray the hot-blooded battle is Maximum the Hormone's song Hungry Pride.

See the epic conclusion to this series below.

Information

HUNGRY DAYS One Piece Cavalry Battle (Japanese Title: ワンピース頂上騎馬戦篇)

Released: February 7, 2020 (Airing in Japan until May 16, 2020)

Nissin Brand Website: https://www.cupnoodle.jp/

One Piece's Vivi Appears in Anime's Third Commercial Collaboration With Nissin Cup Noodles

Instant noodle brand Nissin Foods just dropped the third animated commercial in collaboration with the One Piece anime series on December 6. The commercial is part of the company's "HUNGRY DAYS" series of ads.

The commercial comes as the sequel to their first collaboration with the anime series which featured the character Zoro back in May. The video gained huge attention across social media with a combined view count of over 22 million views across Twitter, Facebook and YouTube, making it Nissin's most watched online video. Together with the trailer announcing the start of the series and the second collaboration, the series as a whole has amassed over 35 million views.

The new commercial sees Vivi taking the spotlight. Like the previous commercials, it re-imagines the characters as ordinary high school students. This edition sees Vivi announcing to the rest of the characters that she is transferring schools, and we see just how much she cherishes them as friends.

The video features over 50 characters in various scenes.

The video even features actual voice actors from the anime series reprising their roles for the commercial, including Misa Watanabe who voices Vivi, Mayumi Tanaka (Luffy), Akemi Okamura (Nami), Masako Nozawa (Doctor Kureha), and others. The character designs were designed by Eisaku Kubonouchi and the music is by BUMP OF CHICKEN.

We look forward to seeing who will play the main role of the next commercial. Stay tuned for the next edition.

One Piece x New Era® Collaborate On Limited Edition Rucksacks

Headwear and apparel brand New Era® is collaborating with the internationally-beloved hit anime series One Piece, which turned 20-years-old on Sunday (October 20), to release a stylish new rucksack from the PREMICO webstore.

The rucksack takes inspiration from the Straw Hat Pirates and fuses it with New Era's iconic street fashion style.

The bag's outer pocket features delicate embroidery of the crew's skull logo as well the name "STRAW HAT" in all-caps.

The interior design of the rucksack features a print of an old-fashioned map and bears a cushioned pocket with plenty of room for stashing your tablet, notebook laptop or other items.

There's also a side pocket for carrying a bottle. The charm dangling from the outside pocket features a ship anchor for that extra pirate aesthetic.

The bag comes in a black colour with a standard unisex silhouette, meaning it can easily be incorporates in a wide variety of styles.

Each bag also comes with a cap clip with the One Piece logo on one side and the New Era logo on the other.

This is a limited edition rucksack with only 2,000 being made, making this a must-grab for all fans!

©️Eiichiro Oda / Shueisha・Fuji TV・Toei Animation

Information

NEW ERA x ONE PIECE Official Rucksack Collaboration

Release Date: October 21, 2019

Delivery: Mid January 2020

Price: ¥19,800 (Does not include tax or shipping fee)

Quantity: 2000

Official Website: https://iei.jp/op48pr/

One Piece's Nami Appears in Anime's Second Commercial Collaboration With Nissin Cup Noodles

Instant noodle brand Nissin Foods just dropped the second animated commercial in collaboration with the One Piece on September 13. The commercial is part of the company's "HUNGRY DAYS" series of ads.

The commercial comes as the sequel to their first collaboration with the anime series which featured the character Zoro back in May. The video gained huge attention across social media with a combined view count of over 21 million views across Twitter, Facebook and YouTube, making it Nissin's most watched online video. Together with the video announcing the start of the series the series has over 25 million views. According to the CMDB, Japan's commercial research institute, the Zoro video is the number one most liked commercial from any company in Japan, making it 20 years since Nissin has achieved that status.

The new commercial sees Nami taking the spotlight. Like the Zoro edition, it re-imagines the characters as ordinary high school students. In this parallel world, we see Nami living her ordinary, day-to-day life as a student, with appearances from familiar faces.

Eisaku Kubonouchi

BUMP OF CHICKEN

The video features voice acting from Mayumi Tanaka and Akemi Okamura who voices Luffy and Nami in the anime series respectively. Eisaku Kubonouchi (creator of Tsurumoku Dokushinryo) is in charge of the character designs while BUMP OF CHICKEN performs the music.

The video will be available to watch until May 16, 2020. Be sure to check it out alongside the previous work.

One Piece: Stampede T-Shirts to be Released by UNIQLO For Upcoming Film

UNIQLO have announced that they will release a line of t-shirts to celebrate the release of the upcoming anime film One Piece: Stampede which will hit Japanese theatres on August 9. The t-shirts will be released as part of the company's UT graphic t-shirt collection at UNIQLO stores in Japan and on their website on July 29.

The collaboration marks the second time One Piece has teamed up with UT. The entire collection was crafted by UNIQLO's UT team with feedback from the legendary Eiichiro Oda, the author of the manga series.

The collection is inspired by the idea of the Straw Hat Pirates boarding the Thousand Sunny and heading on summer vacation, with Luffy carrying a gun barrel on his back for launching fireworks and Chopper wearing a firework explosive hat.

There is also the Pirates Festival t-shirt featuring the same mark that Chopper wears in the film.

Help commemorate the anime's 20th anniversary in the run up to the movie's release by getting your pirate hands on one of these exclusive t-shirts!

©Eiichiro Oda/Shueisha・Fuji Television・Toei Animation

"One Piece: Stampede" ©Eiichiro Oda / 2019 "One Piece" Production Committee

Information

One Piece: Stampede UT Collection

Release Date: July 29, 2019
Price: Men's – ¥990 (Before Tax) / Kids – ¥790 (Before Tax)
Designs: Men's – 8 / Kids – 3
Available: At UNIQLO stores and the online store in Japan. Kids sizes available at branches with a kids section only.
Sizes: Men's XS-4XL (XS, XXL-4XL available online only) / Kids 100-160 (100 and 160 available only only)
Product Page: www.uniqlo.com/jp/store/feature/uq/ut/onepiece-stampede/