Virtual Shibuya Appoints Hachiko as its Loyal Ambassador
YOU MAKE SHIBUYA Crowdfunding and Future Design Shibuya has appointed the faithful dog Hachiko, a Japanese Akita dog known for his loyalty to his owner, as the official leader of Virtual Shibuya, an online digital platform which opened in May this year and is officially recognised by Shibuya City. An event will be held in the virtual platform this October to officially appoint Hachiko as the leader.
The designer of Virtual Hachiko is none other than Yoshiyuki Sadamoto, the character designer for Neon Genesis Evangelion, Summer Wars and other Japanese anime series, as well as a founding member of the anime studio Gainax.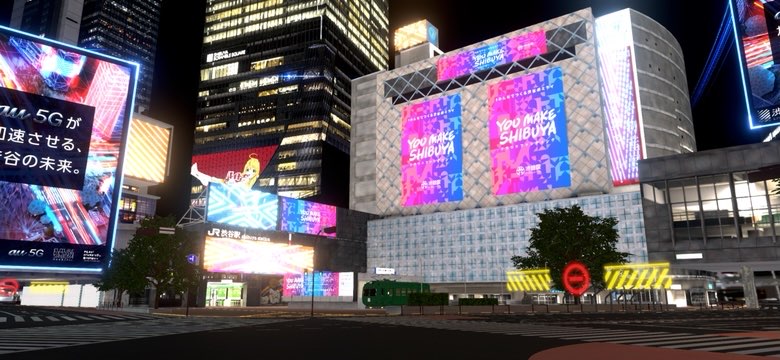 YOU MAKE SHIBUYA Crowdfunding was launched to help support the cultural industry of Shibuya which has been greatly impacted the effects of the COVID-19 pandemic. It is being carried out until September 6, 2020. The crowdfunding project has numerous projects in the works to help bring Shibuya to people, the first of which was the launch of Virtual Shibuya in May which is to act as "a second Shibuya." Hachiko is a symbol of Shibuya and has his own bronze statue outside of Shibuya station. The statue is a popular meeting spot for people getting together in Shibuya. Hachiko has watched over Shibuya throughout the Showa, Heisei, and current Reiwa eras of Japan, making him the perfect ambassador for Virtual Shibuya.
Hachiko will appear as "Virtual Hachiko" inside the virtual platform in the next couple of months. His design will be inspired by the real-life Hachiko.
Japanese politician Ken Hasebe (pictured below) and real-life mayor of Shibuya has also been appointed as the virtual mayor of Virtual Shibuya, further linking together the real and digital worlds.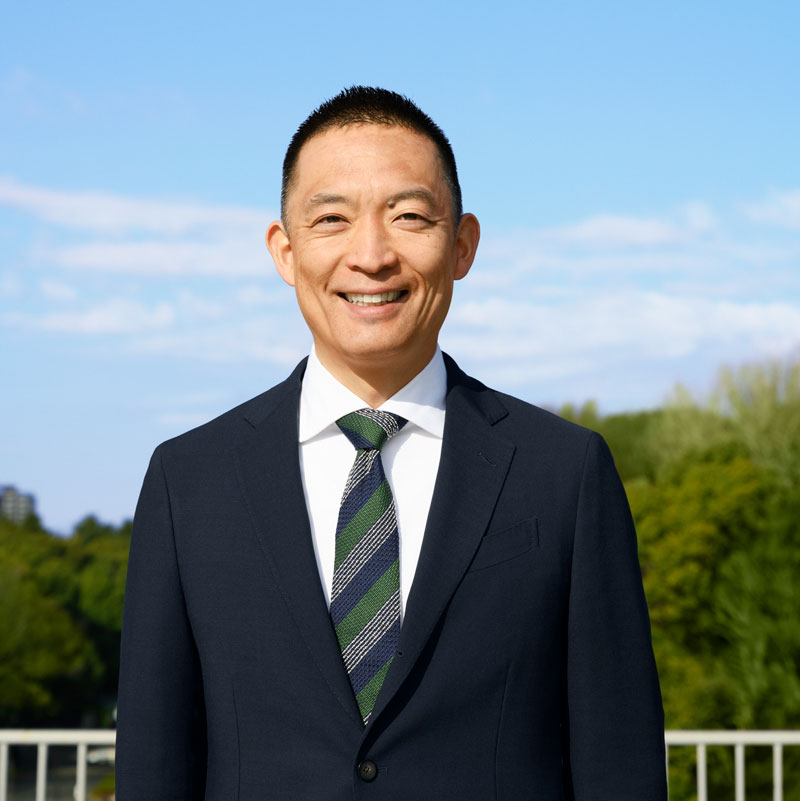 The crowdfunding campaign will also give "Citizen ID Cards" to citizens of Virtual Shibuya, as well as SHIBUKURO Tote Bags and Pin Badges.
RELATED ENTRIES
Disney's Pride Collection Arrives in Tokyo For Shibuya Pride Month

SHIBUYA109 Entertainment is set to release The Walt Disney Company's Pride Collection at SHIBUYA109 and MAGNET by SHIBUYA109 as part of Shibuya Pride Month. The collection will be available from June 18 to July 1.

The Walt Disney Company's Pride Collection

The Walt Disney Company's Pride Collection/SHIBUYA109

Free multipurpose case for buyers

SHIBUYA109's ethos is about making today's dreamers shine. Their collaboration with Shibuya Pride Month is to spread the positive message of creating a society where people can live however they want to live.

The Walt Disney Company's Pride Collection is a unisex line-up of original items by five popular brands at SHIBUYA109 and MAGNET by SHIBUYA109 with Disney, Pixar, Marvel, and Star Wars logos and character designs featuring rainbow colours.

A digital catalogue by creative director Wataru LINDA Igarashi was released showcasing each item in the collection. Special online events by SHIBUYA109 will also take place as part of the Pride celebration. Igarashi also created a collection of bucket hats, hoodies, sweaters, bandanas, stickers, and more as part of The Walt Disney Company's Pride Collection.

Information

SHIBUYA PRIDE MONTH
Running: June 18, 2021 – July 1, 2021

Locations: Shibuya109 (2-29-1 Dogenzaka, Shibuya, Tokyo) / MAGNET by SHIBUYA109 (1-23-10 Jinnan, Shibuya, Tokyo)
Official Page: https://www.shibuya109.jp/blog/?pi3=257211

The Walt Disney Company's Pride Collection

Release Date: June 18, 2021 (Available while supplies last)

Participating Brands:

<Shibuya109> GYDA (Floor 5F) / SPIRALGIRL (Floor 5F) / dazzlin (Floor 6F)

<MAGNET by SHIBUYA109> PONEYCOMB (Floor 2F) / A'GEM/9 (Floor 4F)

SHIBUYA109 Online Store: https://www.shibuya109.jp/onlinestore/

The Quintessential Quintuplets ∬ School Rock Themed Merchandise Releases in Ikebukuro

The The Quintessential Quintuplets ∬ anime series teamed up with THE CHARA SHOP for a special event inside Ikebukuro Marui in Tokyo which is set to run until June 17.

Merch Line-Up

Pins | 6 Designs (Chosen Randomly) | ¥440 Each (Tax Included)

Micro Fibre Clothes | 5 Designs | ¥660 Each (Tax Included)

Key Rings | 5 Designs | ¥880 Each (Tax Included)

Mug | ¥1,650 (Tax Included)

Large Acrylic Stand | 5 Designs | ¥1,980 Each (Tax Included)



Mini Acrylic Art | 5 Designs | ¥2,200 Each (Tax Included)

B2 Tapestry | 5 Designs | ¥3,300 (Tax Included)

Fans of the anime series can get their hands on presales of a collection of 'school rock' themed merchandise. And for every ¥3,000 spent on items, you can enter for the chance to win extra free he Quintessential Quintuplets ∬  goodies too.

Information

The Quintessential Quintuplets ∬ x THE CHARA SHOP

Running: June 2, 2021 – June 15, 2021

Location: Ikebukuro Marui (Floor 7F)

Address: 3-28-13 Nishi-Ikebukuro, Toshima-ku, Toyo, 171-0021, Japan
Opening Hours: 11:00-20:00 (Until 18:00 on June 15)

Marc Jacobs The Snapshot Bag Collection Receives Exclusive Colours Release in Tokyo

Marc Jacobs' iconic The Snapshot Bag has released in two exclusive colours at Shibuya PARCO in Tokyo as well as their Japanese online store, serving early summertime vibes.

The Snapshot | Shibuya PARCO & Marc Jacobs Japan Online Exclusive

Left Photo: Exclusive Models – Both ¥47,300 | Right Photo: 3D Painted Flowers – ¥71,500, Crystals – ¥62,700 (Tax Included)


Arriving first on the 2016 Spring/Summer runway, the Marc Jacobs Snapshot is a collection of cute and compact bag purses made to wear across the body. Each model is kitted out with audacious colours with oversized double-J hardware. All come with a detachable strap.


The new and exclusive duo of blue coloured bags come with webbed straps showcasing the detail that goes into the brand's craftsmanship. Both models add a sense of freshness to a look. Additionally, the Marc Jacobs Shibuya PARCO store branch also offering their Customization Capsule collection, allowing customers to freely customise their bags.

Ueno's Real-Life Panda Idol Xiang Xiang's 4th Birthday Celebrated With Merchandise Release

Ueno Information Center is celebrating the 4th birthday of Xiang Xiang, the giant panda who was born at Ueno Zoo back in 2017, with the release of a merchandise collection. The line-up arrived on Wednesday and is available both at the information center and via their online store.

Although strict measures are in place at the center to reduce the risk of COVID-19 spreading, celebrations for Xiang Xiang aren't completely cancelled, as fans of the adorable panda, who has become something of an idol in Ueno, can get their hands on some fun goodies.

Ueno Panda Family Memorial Pins 2021 | ¥2,530 (Tax Included)

Ueno Panda Family Clear Pouch YE | ¥2,200 (Tax Included)

Ueno Panda Family Cooling Lunch Tote Bag | ¥1,650 (Tax Included)

The collection features motifs of Xiang Xiang, her mother Shin Shin, and her father Ri Ri. The pin collection, which comes in a gold leaf-laced box, includes Shin Shin in a tree peony, Xiang Xiang amongst the cherry blossoms, and Ri Ri with lotus flowers.

The pouch sees Xiang Xiang happy and energetic with her parents. It comes in a summery yellow and is made from semi-transparent matted vinyl. Perfect for storing away makeup, stationery, and any other bits and bobs.

The cooling bag is made from aluminium on the inside for keeping your food fresh. It's big enough for fitting a bento and 500ml bottle, making it handy for taking your lunch out with you.

Happy 4th Birthday, Xiang Xiang!

Information

Ueno Information Center Xiang Xiang's 4th Birthday Collection

Released: June 9, 2021

Where: Ueno Information Center

Ueno Information Center Official Website: https://uenoinfo.jp/

Ueno Information Center Online Shop: https://edotokyo1.com

Gintama Pop-Up Event Opens at Narita Anime Deck

Narita Anime Deck opened its Gintama pop-up event last Tuesday which is set to run until July 15.

The Narita Anime Deck opened inside Narita International Airport Terminal 2 in November 2019. It's an entertainment facility where travellers from around the world can experience and enjoy Japanese anime culture in various forms such as with character merchandise, food, events, and a variety of photo spots.

The event sees anime series characters Gintoki Sakata, Toshiro Hijikata, and Okita Sougo dressed as pilots and Shinsuke Takasugi as a traveller. These designs are featured on a range of merchandise, decorations, and the food menu.

One must-grab item is the face mask case which arrives in four designs – one for each character.





The food line-up includes the Uji Gintoki Don & Katsudon Hijikata Special Set. This meal and dessert comes with an Uji matcha syrup-covered anko bowl which is based off the food that Gintoki gives to a cat. You can also order a latte featuring latte art of your favourite character. For every item ordered on the menu, you get a free coaster. These come in two design collections: one is available now and will be replaced by the other on June 19.

And if you spend over ¥3,000 on Gintama merchandise at the event, you'll receive a free card. Fans can also get a free lunch mat if they spend over ¥4,000 and the shop or eat-in restaurant and show their receipts.

Information

Gintama Pop-Up Event
Running: June 1, 2021 – July 15, 2021

Location: Narita Anime Deck

Official Website: https://www.animedeck.jp/

Tokyo's Craft Chocolate Shop nel Releases Cacao Kintoki Shaved Ice Desserts

nel craft chocolate tokyo, a craft chocolate shop located in Nihonbashihamacho, Tokyo, released two chocolate shaved ice desserts last Wednesday for the hot summer season. The desserts are also being sold at Saryo Tsukikage, a restaurant inside the hot spring ryokan Yuen Bettei Daita in Setagaya.


Left: Cacao Kintoki | Right: White Cacao Kintoki

Cacao kintoki is a type of shaved ice made with specially-selected cacao beans from Vietnam. It uses a 'bean to bar' method where the shaved ice is made from scratch, roasting the beans fresh to create the dessert.

The two new treats at nel use a chocolate base and add cacao pulp to the mix, adding a natural fruity flavour derived from the bean. Each is also served with a special cacao sauce for extra flavour. The white cacao version is made by combining with in-house white chocolate. It also comes with an Okinawan passion fruit and cacao pulp sauce, resulting in a sour kick and refreshing taste.

Saryo Tsukikage

The open-air baths at Yuen Bettei Daita

A special matcha version of this shaved ice can also be enjoyed while bathing in the open-air baths at Yuen Bettei Daita. It's made with nel's homemade white chocolate as well as dark chocolate, cacao pulp, and specially-selected yame matcha from Shimokita Chaen Ōyama, a cafe in Setagaya.

teamLab Borderless Tokyo Celebrates 3rd Anniversary With Two New Installations

June 21 will mark three years since MORI Building DIGITAL ART MUSEUM: EPSON teamLab Borderless first opened. Located in Odaiba, Tokyo, the digital art museum is commemorating its anniversary with two new installations: Sketch Aquarium: Connected World and Sharing Rock Mass, Transcending Space. Experience digital art, which blurs the lines between reality and fantasy, change in real time as people come into contact with it.

MORI Building DIGITAL ART MUSEUM: EPSON teamLab

Sketch Aquarium: Connected World

teamLab describes this exhibit:

The fish drawn by everyone swim around in this aquarium.

Color in a fish on the paper provided. See the picture you have drawn come to life in the massive aquarium in front of you, swimming together with the fish drawn by other people. If you touch the swimming fish, they will swim away. If you touch the food bags, you can also feed the fish.

The tuna you draw will transcend the boundaries of the artwork and swim out into the Sketch Aquariums and Sketch Oceans of exhibitions around the world. And the tuna drawn in other parts of the world may appear and swim in the Sketch Aquarium right in front of you.

Sharing Rock Mass, Transcending Space

teamLab describes this exhibit:

A rock mass floats in the world of the teamLab Borderless museum in Shanghai. The rock mass floats through the hallway of teamLab Borderless Shanghai and sinks into the wall. The rock mass transcends the physical space of the museum itself, the part that sinks into the wall appears in the world of the teamLab Borderless museum in Tokyo.

When people touch the part of the rock mass emerging in Tokyo, it shines with blue light. This light flows to the rock mass sunken into the wall in Shanghai. When people touch the part of the rock mass sunken into the wall in Shanghai, it shines with a red light which flows to the rock mass here in Tokyo. When red light flows into the rock mass, it indicates that someone in Shanghai is touching the rock mass.

teamLab is represented by Pace Gallery, Martin Browne Contemporary and Ikkan Art International.

Information

MORI Building DIGITAL ART MUSEUM: EPSON teamLab Borderless

Address: Odaiba Palette Town, 1-3-8 AOmi, Koto-ku, Tokyo

teamLab Borderless Official Website: https://borderless.teamlab.art/
teamLab Official Website: https://www.teamlab.art/

*teamLab Borderless introduced a booking system on June 1, 2021 to restrict admissions in an effort to combat COVID-19

Tokyo's New Strawberry Dessert Shop ICHIBIKO Opens at Shibuya's Tokyu Food Show

ICHIBIKO is a new strawberry dessert-themed cafe that opened at Tokyu Food Show in Shibuya, Tokyo, on June 1. The shop's concept is centred on letting people enjoy strawberries all year round served in a variety of sweet and succulent ways.

Migaki-Ichigo Pudding | 3 Flavours

The Migaki-Ichigo Pudding is a Japanese-style custard pudding made with a layer of custard and strawberry jam. The jam, which contains fresh juicy pieces of strawberry left over, is made from a type of high quality strawberry called Migaki-Ichigo. These puddings are available in three flavours.

Migaki-Ichigo Pudding – Strawberry Custard | ¥432 (Tax Included)

Made with fresh cream and vanilla custard and combined with strawberry jam. Rich and full of fruity flavour.

Migaki-Ichigo Pudding – Condensed Strawberry Milk | ¥486 (Tax Included)

Layered with condensed milk instead of custard, lending a refreshing milky flavour to the sweet strawberry and giving a velvety texture.

Migaki-Ichigo Pudding – Strawberry Milk Yogurt | ¥432 (Tax Included)

Made with strawberry sauce-infused yogurt and Migaki-Ichigo jam giving a cool, refreshing flavour.

  

The new ICHIBIKO store also sells the brand's most popular beverage, ICHIBIKO Milk, as well as baked confections, and fresh Migaki-Ichigo strawberries sourced directly from farmers.

Information

ICHIBIKO Shibuya Tokyu Food Show

Grand Opening: June 1, 2021

Address: SHIBUYA MARK CITY East Mall Floor 1F, 1-12-1 Dogenzaka, Shibuya, Tokyo

Opening Hours: 11:00-20:00

Access: Connected directly to the Keio-Inokashira Line at Shibuya Station

TEL: 03-3477-4676

ICHIBIKO Official Website: https://ichibiko.jp/

Disney's Mickey & Friends Teams Up With Tokyo's Souvenir Sweet Tokyo Banana

Disney SWEETS COLLECTION by Tokyo Banana, a joint confectionery shop between GRAPESTONE and Tokyo Banana, released its new Mickey & Friends collection on Thursday.

Tokyo Banana Mickey & Friends Collection | ¥1,300 (Tax Included)

Mickey, Minnie, Donald, Daisy, Goofy, and Pluto join hands in a heart-warming new collection of Tokyo Banana, a cream-filled sponge cake and the official souvenir sweet of Tokyo's official souvenir sweet: Tokyo Banana.

 

Mickey & Friends arrive in all the colours of the rainbow

The colourful packaging features the Disney group of best friends including Mickey, who loves his friends, his girlfriend Minnie, the anger-prone Donald, stylish Daisy, silly Goofy, and trusty Pluto.

Six cute patterns decorate the sponge cakes

There are six super cute Mickey & Friends designs you could get in your Tokyo Banana, and each one is random. They are filled with chocolate banana-flavoured custard cream.

Collect all the postcards

All boxes of these treats come with two of eight possible postcard designs which you can use for sending to someone or even as room decoration.

 © Disney

The Promised Neverland x Hotel Keihan Room Plan Collaboration Begins

Hotel Keihan launched a new guest room plan in collaboration with the anime series The Promised Neverland at its Tokyo, Kyoto, Osaka, Nagoya, Sendai, and Sapporo branches on Tuesday. It also released a collection of exclusive merchandise which can be bought at each hotel's front desk.

Guest Rooms

Exclusive Merch Line-Up

Pins | ¥550 Each (Tax Included)

Key Rings | ¥550 Each (Tax Included)

Lobby display

The hotel plan was originally scheduled to take place for three months but has been extended by a further month to accommodate for travel restrictions as well as guest demand. New prices have also been introduced to make it more accessible to people. Fans of the anime series can get their hands on a range of items not available anywhere else too including pins, key rings, folders, and more.

The hotel room designs are inspired by both seasons of The Promised Neverland and come with life-size panels, wall decorations, and more, so fans can look forward to getting sucked into the world of the anime series.

(C)白井カイウ・出水ぽすか/集英社・約束のネバーランド製作委員会

TOKYO SENTO Festival: Connecting People With Art Through Japanese Bathhouses

TOKYO SENTO Festival 2020 is taking place as part of Tokyo Tokyo FESTIVAL, an initiative that's hosting a diverse selection of of cultural programs in the run up to the Tokyo Olympics, promoting its appeal as a city of arts and culture.

The project launched on May 26 at 500 sento in Tokyo. It covers many forms of Japanese art from manga, to Art Brut (outsider art), contemporary art, popular characters,
and more, all of which are serving to create artistic bathhouses. Two artists to look out for are their Art Brut to Haginoyu in Tokyo.

 

Art Brut is an art based on original methods and ideas that are not confined to existing expression methods. "Abundance comes from human connections" will be performed by Takeru Aoki and Kiyomi Hoshi.

If you're in Tokyo this spring and summer, don't miss out on the Tokyo Sento Festival.

Information

TOKYO SENTO Festival 2020

Running: May 26, 2021 – September 5, 2021

Where: Bathhouses in Tokyo

Art Brut Special Hand Towel Exchange Period: August 5, 2021 – September 5, 2021
Official Website: https://tokyosentofestival.jp/
*Content subject to change depending on COVID-19

Creamy Mami Pop-Up Shops to Open Throughout Japan

ARMA BIANCA is set to launch the second pop-up shop event in collaboration with the anime series Creamy Mami, the Magic Angel at Marui branches across Japan. The shops will open at Ikebukuro Marui on June 4, Marui Family Ebina on July 2, Omiya Marui on July 3, and Kokubunji Marui on July 31.

The main visual for the event features an original illustration of Creamy Mami submerged in a cocktail glass looking cute in her polka dot dress and sunglasses. Fans will be able to enjoy pre-sales of a range of merchandise featuring this illustration at the pop-up shops.

Enter a lottery and win merch

You can enter a lottery to win Creamy Mami items using one of two ways: either spend over ¥3,000 (tax included) on merch related to the event and use an Epos Card, or enter for every transaction you make at the exhibition. This lottery is one you can't lose – you'll win something just by entering. Additionally, if you're new to Epos Card and enter using one, you'll get the B-Tier Prize (see below)

 

A-Tier Prize: Canvas Board (1 Design)

B-Tier Prize: Complete Bromide Set (4 Designs)

C-Tier Prize: One Random Bromide (4 Designs)

A peek at some of the merch line-up

Big Cocktail Glass Design Acrylic Stand | ¥1,980 (Tax Included)

Big Cocktail Glass Design Acrylic Key Rings | ¥1,100 Each (Tax Included)

Cocktail Glass Design Folders | ¥440 Each (Tax Included)

Cocktail Glass Design Glass | ¥1,650 (Tax Included)

Cocktail Glass Design Big Silhouette T-Shirts | ¥4,620 Each (Tax Included)

Cocktail Glass Design Neon Sand iPhone Case | ¥3,278 (Tax Included)

Cocktail Glass Design B2 Tapestry | ¥3,300 (Tax Included)

Acrylic Stands Vol.2 | ¥880 Each or Full Box Set ¥7,040 (Tax Included)

Other bonus goodies

If you buy the full box set of the acrylic stands pictured above, you'll receive this free event-exclusive design.

Event-Exclusive Acrylic Stands

These Nega & Poji acrylic stands will be released exclusively on the Japanese anime merch site AMNIBUS at a later date

Twitter campaign

The pop-up shop is also holding a Twitter campaign in Japan. One random person will be selected to win the complete set of bromides by following AMNIBUS and retweeting the campaign tweet.

©ぴえろ

Information

Creamy Mami, the Magic Angel Pop-Up Shop in Marui Vol.2

Ikebukuro Marui (Floor 7F)

Running: June 4, 2021 – June 20, 2021

Opening Hours: 11:00-20:00

Entry: Free

Marui Family Ebina

Running: July 2, 2021 – July 11, 2021

Opening Hours: 10:30~20:00 (Until 18:00 on July 11)

Entry: Free

Omiya Marui (Floor 6F)

Running: July 3, 2021 – July 18, 2021

Opening Hours: 10:30~20:00 (Until 18:00 on July 18)

Entry: Free

Kokubunji Marui (Floor 4F)

Running: July 31, 2021 – August 15, 2021

Opening Hours: 10:00-20:00

Entry: Free

Event Page: https://event.amnibus.com/mami-0101-2021/