Ibaraki Prefecture Announces Official Tours of Mount Tsukuba and Lake Kasumigaura
Ibaraki Prefecture has been promoting the areas of Mount Tsukuba and Lake Kasumigaura with a variety of events and programs since 2018. For 2020, one of the programs the prefecture has announced is 'Mount Tsukuba PLAY 2020' which invites people on a trial tour around Mount Tsukuba and Lake Kasumigaura.
About Mount Tsukuba
Mount Tsukuba is the doorstep to tourism in Ibaraki Prefecture, known for its iconic double peaks which has it listed officially as one of the "100 Most Beautiful Mountains in Japan." The mountain offers 10 different courses for climbers, all of which boast gorgeous views and scenery throughout all four seasons. It also has a famous shrine halfway up the mountain known as Tsukubasan Shrine which is considered the physical enshrinement of the mountain itself. The shrine has long been a place of worship for people.
About Lake Kasumigaura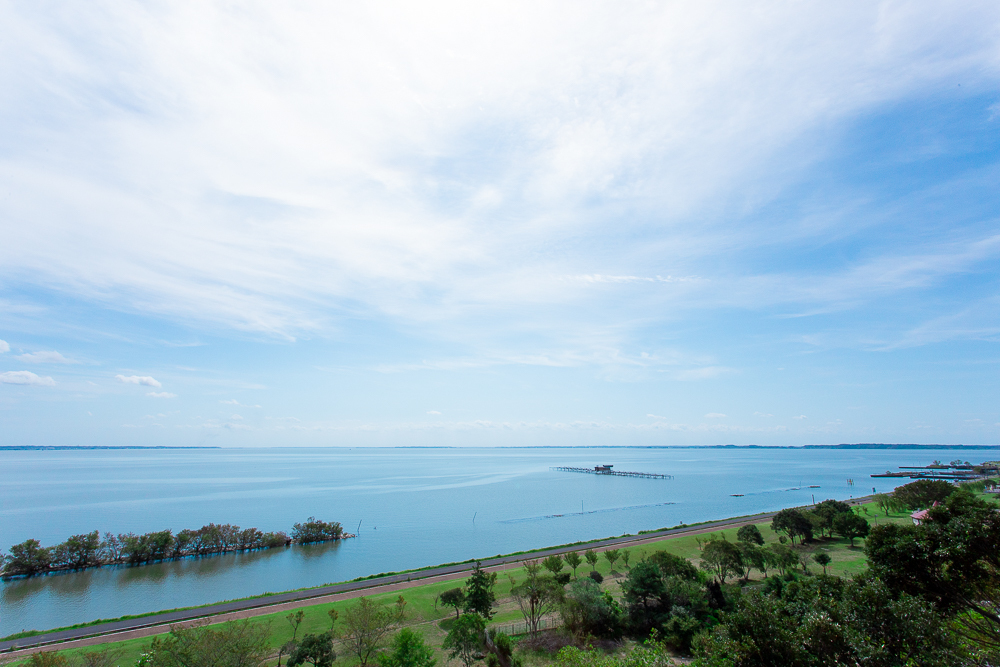 Lake Kasumigaura is the second-largest lake in Japan after Shiga Prefecture's Lake Biwa. It is loved by locals and tourists for its beautiful natural environment and the expanse of its breathtaking view. It also has its own cycling route, Tsukuba Kasumigaura Ring Ring Road, which is an official National Cycling Route that has become a popular route with cyclists in recent years.
During the autumn season on weekends, the area offers a special long-ride cycling tour as an opportunity for people to soak up the local area, as well as kids programs, concerts for parents and their children, and other activity programs and guide tours. Bookings are now available online.
A Look at Mount Tsukuba PLAY 2020
Mount Tsukuba and Lake Kasumigaura – 2 Day 1 Night Sports Experience Tour
Mount Tsukuba PLAY 2020 is offering a special sports tour for elementary school kids where a guide will take them to climb Mount Tsukuba and canoe around Lake Kasumigaura, amongst other activities.
A Photogenic Tour in the Small Town by the Lake Shore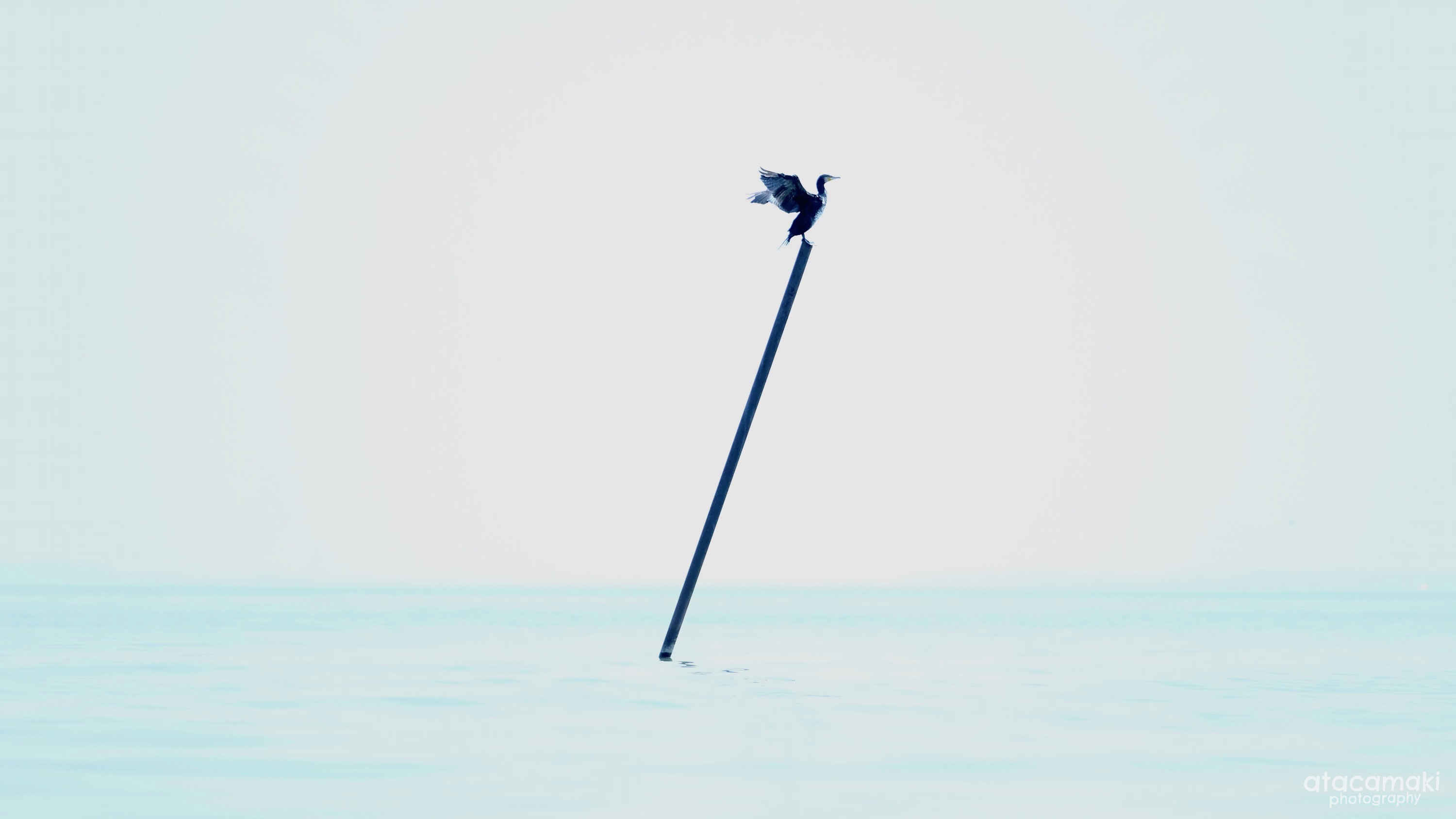 atacamaki, a 'slow photographer' and resident of Kasumigaura, will be taking photographers on a two day trip around the lake and surrounding area with rental bicycles to teach them how to shoot photos like a pro.
Concert in Tsukuba Forest
A concert will be held for children in the forest where they can lay down on the grass and be at one with nature as they enjoy the performance. The performance will be played by Akashi Yamada, the forest instructor and a singer-songwriter.
Cycling Along the Kokai River and Near Chikusei With Tsukuba Mounta in the Background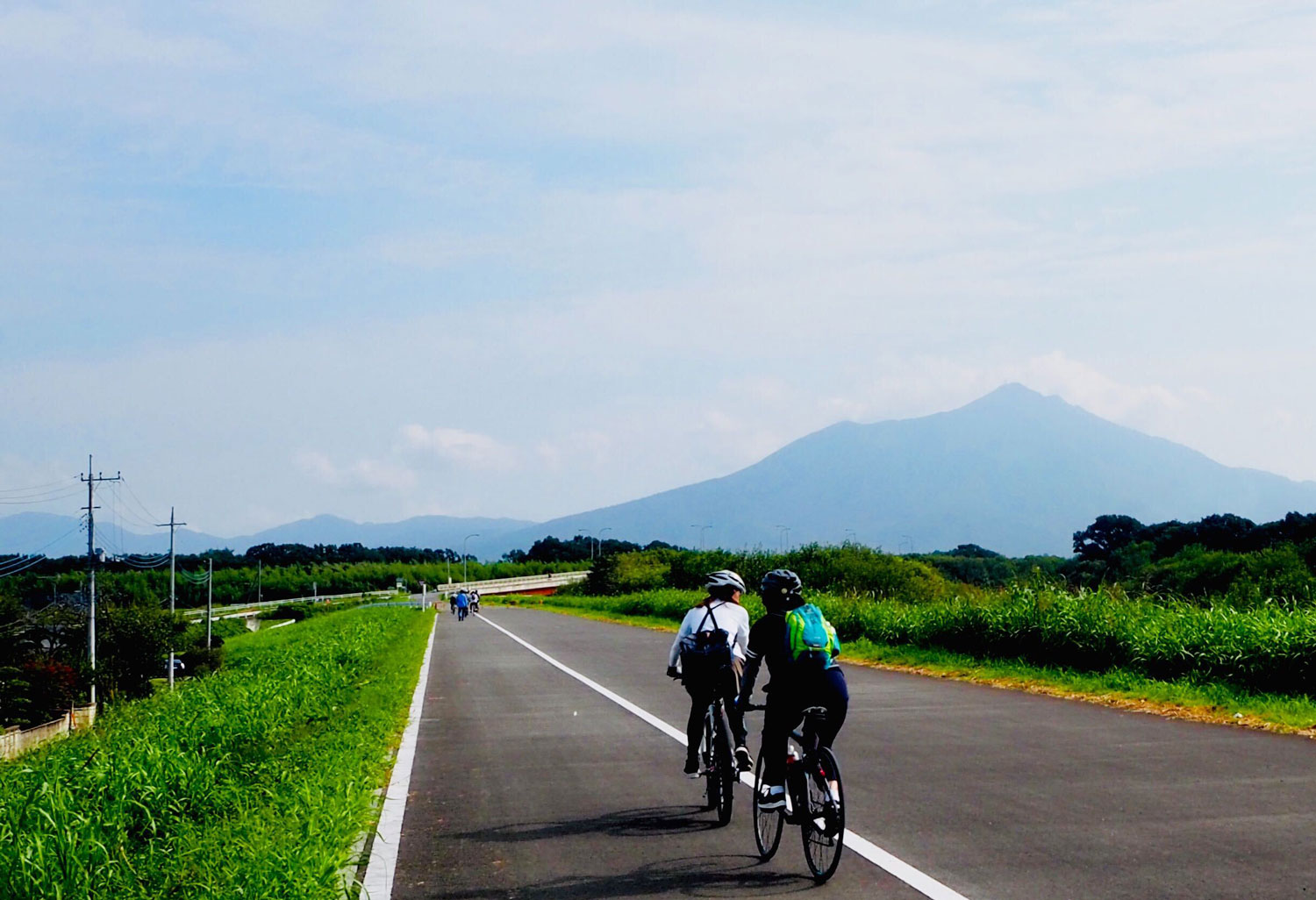 A local guide will give parents and children a tour of Tsukuba and all the must-see spots. The 37km cycling tour will offer plenty for people to see and encourages beginners to cycling.
A Long Cycling Tour Around Lake Kasumigaura, Kitaura, and Tsukuba
The program also offers a two-day long distance cycling tour of 100km.
RELATED ENTRIES
EMOCAL, a Project to Support Japanese Regions, Releases Music Using Local Sound Samples

The EMOCAL project aims to support small-town areas of Japan. As a new initiative in the project, specific soundscapes only found in certain areas of the country have been combined with music to create some unique tracks. A selection of musical artists have collaborated with the project to bring these songs to life!


EMOCAL was created by ZOWA's original label, CatchyStuck. The project supports local regions and communities by using ASMR soundscape videos recorded in each region to convey their particular charms to all of Japan. The sounds recorded in each place are considered to be very valuable and are intended to serve two purposes: to bring tourism back after the pandemic and to provide fans of ASMR a way to experience these areas from afar.



Check out each of these unique ambient tracks created by four up-and-coming musicians! Each song is available on viviON's ASMR platform ZOWA and on Spotify.

Ube, Yamaguchi Prefecture / Ikkyuu x Hige Driver, I Love Ikkyuu

Beard Driver created this ambient track with sounds recorded inside of Ikkyuu, a ramen shop.

ZOWA: https://zowa.app/play/20019
Spotify: https://open.spotify.com/track/1RP4RcpJwMrFzoYQbnfDYm?si=f1f1e816adb14db0


Odawara, Kanagawa Prefecture / Miyuki no Hama x Powerless, Seiren

Powerless created this track, inspired by the sounds of waves crashing at Miyuki no Hama, a seaside recreation area 20 minutes from Odawara Station.

ZOWA: https://zowa.app/play/20016
Spotify: https://open.spotify.com/track/5DkQ9FeM7jQBacUf7Nbuxc?si=c7d771e73ddd44b6

Shizuoka, Shizuoka Prefecture / Wasabi Field x baker, On the silent hill

Utogi in Shizuoka city is surrounded by incredible nature. Known as the birthplace of wasabi cultivation, baker used sounds recorded in the area to create this ambient track.

ZOWA: https://zowa.app/play/20017
Spotify: https://open.spotify.com/track/0oIU4x7MjVKmpouRwEPaXZ?si=04dcb805cea540b7

Ibusuki, Kagoshima Prefecture / Cape Tara x SeA0, Akushu

Cape Tara is a popular spot featuring an 800-meter-long sandbar at low tide. The sounds captured here were used by artist SeA0, and this track is sure to make you miss the water.

ZOWA: https://zowa.app/play/20018
Spotify: https://open.spotify.com/track/1Utz5j0oB4GmSDOMVdUcXU?si=eafa1949b3ea44d0

Japanese Pop Icon Kyary Pamyu Pamyu Announces Her First World Tour in Four Years

Following her storming sets at this year's Coachella Festival and the 10th anniversary of her debut album, globally celebrated Japanese Pop Icon Kyary Pamyu Pamyu will return to the UK for the first time in four years to perform at London EarTH Concert Hall on Friday 25th November. Tickets go on sale Friday 29th April at 10am via www.gigsandtours.com and www.ticketmaster.co.uk. Full European tour dates here.

The new UK show not only in celebration of the 10th anniversary of her debut album but will also see her perform tracks off her fifth album Candy Racer. The show also succeeds a major Japanese tour and dates across Europe.

Kyary Pamyu Pamyu began her career working as a model for a number of Harajuku-based magazines. Appearing on countless covers, her outspoken style and unique worldview have attracted global attention, with her captivating doll-like appearance inspiring many to learn more about Tokyo street fashion. Kyary made her music debut in 2011 with the mini-album Moshi Moshi Harajuku produced by Yasutaka Nakata of CAPSULE fame.

The music video for PONPONPON has been viewed over 180 million times. Her hit song Ninja Re Bang Bang was remixed by globally-renowned DJ Steve Aoki for the Nintendo Switch title Ninjala. In addition to her numerous performances around Japan, Kyary has also embarked on four successful world tours. In 2021, the artist's 10th debut anniversary, Kyary launched the new KRK LAB label.

Kyary Pamyu Pamyu continues to fascinate her fans with her free-spirit and original expressions that one would never imagine from her cute appearance. Her presence as an icon of "HARAJUKU," a combination of artist and fashion activities, has attracted attention from all over the world.

Information

KYARY PAMYU PAMYU

When: FRIDAY 25 NOVEMBER 2022

Where: UK, LONDON EARTH CONCERT HALL

TICKETS ON SALE FRIDAY 29TH APRIL AT 10AM

WWW.GIGSANDTOURS.COM / WWW.TICKETMASTER.CO.UK

 

KYARY PAMYU PAMYU IN EUROPE

http://cw.kyary.asobisystem.com

MON 14 NOV 2022 GERMANY, COLOGNE GLORIA

WED 16 NOV 2022 GERMANY, BERLIN COLUMBIA THEATER

FRI 18 NOV 2022 FRANCE, PARIS ÉLYSÉE MONTMARTRE

SUN 20 NOV 2022 SWITZERLAND, ZURICH PLAZA

Banyan Tree Rooftop Bar Opens on Japan's Southernmost Island

The Banyan Tree Rooftop Bar, located at Hoshino Resort Risonare Kohamajima on Japan's southernmost island, is holding a special stargazing event until April 20, 2022. Visitors can enjoy a cocktail as they gaze at the countless twinkling stars overhead.

Kohama Island is located within the Yaeyama Islands. With a warm climate, it's comfortable to spend long hours outside, even at night. Kohamajima was also the first island in Japan to be protected by the IDA (International Darkness Association), meaning that no bright manmade lights can interfere with stargazing. Visitors can see 84 of 88 constellations! 

Enjoy a Boundless Starry Sky

The Banyan Tree Terrace will bring guests together to feel the sea breeze and taste colorful mojitos as they enjoy the pleasant weather. Why not spend a relaxing time in a fantastic space lit with faintly glowing candles as you stargaze?

Taste Colorful Mojitos

A limited number of colorful mojitos will be available at a bar counter set up on the terrace for this event only. You can also enjoy Okinawan original mojitos with made with Okinawa lime, brown sugar instead of sugar, non-alcoholic mojitos for children, and tropical fruit mojitos with pineapple and passion fruit.

Munch on Snacks Perfect to Pair with Cocktails

Guests can also enjoy a snack set with salty nuts perfect for enjoying with alcohol!

Information

Banyan Tree Rooftop Bar

Open: March 1 – April 20, 2022
Hours: 19:00-20:00
Location: Banyan Tree Terrace

Official Site: https://risonare.com/kohamajima/

Kyary Pamyu Pamyu Collaborates with Popular Shimane Manju for LOCAL POWER JAPAN Project

Celebrating the 10th anniversary of her major label debut, Kyary Pamyu Pamyu is staying active in 2022. In conjunction with the nationwide tour, the "LOCAL POWER JAPAN Project" was launched to energize Japan through the appeal of regional towns and cities, and has been attracting major attention. Kyary's tour made it to Shimane on March 12, and the details of her next collaboration have been revealed!


Kyary will be teaming up with Nakaura Foods and their delicious local delicacy Dojou Sukui Manju. Known as the representative treat of the San'in region, the name is a reference to the mask worn during local performances of the Yasugibushi folk song. The steamed buns were developed by Nakaura Foods in 1967 and have been loved by locals ever since. In the 2000s, the company began experimenting with new flavors by teaming up with other local creators.

 

The company's logo is being reimagined for the project, inspired by Kyary Pamyu Pamyu's 2013 Furisodeshon music video. 

The name of the popular product has also been changed to Kyary Sukui Manju! Each box has a pop design and would make a perfect souvenir for Kyary fans.

A collaborative T-shirt is also on sale featuring the new logo and the singer's 10th-anniversary logo. A special LINE collaboration is also underway, and 50 people who order the new Kyary-themed treats from the official Nakaura Foods online store will be entered to win a shirt!

Information

Dojou Sukui Manju (Shimane) x LOCAL POWER JAPAN Project
Sales Period: March 12 – April 8, 2022
Where to Buy:
Nakaura Foods Official Online Store
https://www.sanin-nakaura.jp/products/detail/1269
Nakaura Foods Stores in Matsue, Shimane Prefecture and Sakaiminato, Tottori Prefecture 


Collaboration T-shirt
Where to Purchase: LOCAL POWER JAPAN Project Online Shop
Available until March 25 at 23:59
https://store-localpowerjapan.com/




Commemorative Kyary Sukui Manju T-shirt Gift Campaign
Application Period: April 8, 2022
How to Enter: 

Add Nakaura Foods as a friend on LINE and get the campaign keyword. 

Enter the keyword when purchasing Kyary Sukui Manju from the Nakaura Foods online store.

50 winners will be selected by drawing to receive a special collaborative T-shirt!




 

Official Site:https://localpowerjapan.com

Booking.com Reveals 4 Best Lodgings with Outdoor Baths for Snow Viewing

Booking.com Japan has revealed its top four picks for the Japanese accommodations with the best outdoor baths and snow views! 

Zao Kokusai Hotel (Zao Onsen, Yamagata Prefecture)


Located 900 meters above sea level and surrounded by the gorgeous natural beauty of the Zao mountains, this resort has long been renowned for its spectacular view of seasonal scenery. During winter, guests can enjoy a fully spring-fed open-air bath while gazing at the snow-capped mountains. The milky white waters of the Zao Hot Springs have high sulfur content which will improve the texture of your skin. The resort also has a bath large enough to accommodate up to seven people at a time and a private bath for families or lovers. 

Midorinokaze Resort Kitayuzawa (Date, Hokkaido)

The Midorinokaze Resort Kitayuzawa is surrounded by nature and contains one of the largest open-air baths in Japan, along with 20 unique fragrant baths for guests to enjoy. In winter, the surrounding trees seem to glisten with snow, and visitors are sure to find plenty of peace and relaxation while lounging beneath the grey skies. 

Akakura Kanko Hotel (Myoko, Niigata Prefecture)

This highland resort sits on a 1,000-meter peak, offering unmatched views of Niigata Prefecture. The natural hot spring flows from the inside of Mt. Myoko, with healing waters perfect for soaking in during the cold winter months. The large baths are also equipped with a sauna and deck, and those wanting to view the scenery from their room can enjoy guest accommodations with private baths as well!

Satoyama Jujo (Minamiuonuma, Niigata Prefecture)

Winning a design award for its facilities, Satoyama Jujo has a different feel when compared to most hotels and ryokan. Booking.com recommends it for travelers looking for new experiences! In the open-air bath, visitors can relax while enjoying a panoramic view of Mt. Makihata, one of Japan's 100 most famous peaks. Guests can also enjoy the starry skies at night. This is a perfect location for couples!

Each season in Japan offers uniquely beautiful scenery. How would you like to enjoy winter in one of these luxurious baths?

Three Japanese Tourism Instagram Accounts to Follow for Travel Inspiration

The pandemic has changed our lives forever. People have spent the last two years missing travel as they spend more and more time at home, and while many are ready to travel again, it can be difficult to know if it's the right time to return to normalcy. To make the situation a little easier, many local tourism associations in Japan are posting images on Instagram to inspire people to give traveling another try. These three Instagram accounts are our personal favorites, and once Japan opens to tourists again, you won't want to miss visiting these areas!

[Official Kumamoto Tourism Association] Motto, motto, Kumamoto!

Discover the charms of Kumamoto on this local Instagram account featuring photos from four unique local photographers. Many will know the area as the home of the character Kumamon. The images capture the daily lives of Kumamoto residents and include local food and gorgeous scenery. The postings also include the location of the photo and comments from the photographers, making things feel more personal. 

[Official Hokkaido Tourism Association] GoodDay Hokkaido

Hokkaido is an area rich in gourmet seafood and dairy, but its spectacular landscapes are reason enough to visit. GoodDay Hokkaido shows off both the common and uncommon elements of Hokkaido life, often introducing little-known areas. Each photo is vividly colored, and followers can see different seasons at every time of day as they scroll through the feed. See the best images from Japan's northernmost island each and every day on your smartphone!

[Ome / Okutama] Umetama

Umetama is an account that introduces places of interest in Ome and Okutama, two of Tokyo's most scenic towns. Each can be reached in about an hour by train from Shinjuku Station. Visitors can enjoy a gorgeous day trip from the Tokyo center, with the area featuring plenty of campsites and hiking trails. There are tons of stargazing spots, and visitors are often surprised that such incredible nature is so close to Japan's hectic capital. Those with kids will find plenty to do here, so start taking notes while you scroll through the Umetama page!

More and more young people are finding the appeal of Ome and Okutama, and the area has become the perfect relaxation spot for those seeking refuge from their busy lives. In addition, the craft beer bar Ome Beer, located near Ome Station, sells local alcohol, including Okutama's popular craft beer 'Vertere.' See the lesser-known side of Tokyo on this picturesque account. 

Remember how wonderful it is to travel? Hopefully, Japan opens for tourism again soon, and you can visit all of these gorgeous locales.

BAND-MAID Announces Dates for Largest-Ever U.S. Tour

In October 2022, maid-themed rock band BAND-MAID will embark on its largest-ever U.S. tour. The girls' group has become massively popular overseas in recent years, with the total number of views on their YouTube channel surpassing 130 million. BAND-MAID's previous four world tours have all sold out, and streaming videos of their shows have been viewed by audiences in more than 60 countries around the world. 

This is the first time BAND-MAID will tour in the U.S. solo. Tickets will go on general sale tomorrow, March 3. 

The tour will start with the band's first appearance at the AFTERSHOCK Music Festival in California, which will feature many of the world's most popular artists like KISS and Slipknot. Will you be grabbing tickets?

Information

BAND-MAID US TOUR 2022


October 9 – Sacramento, CA / Aftershock Festival

October 12 – Seattle, WA / Neptune

October 14 – San Francisco, CA / August Hall

October 15 – Los Angeles, CA / House of Blues

October 19 – Phoenix, AZ / Crescent Ballroom

October 21 – Dallas, TX / Echo Music Hall

October 22 – Houston, TX / House of Blues

October 25 – Washington, DC / The Fillmore

October 26 – Philadelphia, PA / TLA

October 28 – New York, NY / Irving Plaza

October 29 – Boston, MA / Brighton Music Hall


Details: https://bandmaid.tokyo/contents/486225

Ticket Sale Schedule (JST)
March 2 / 2:00AM: Fan Club Ticket Sales Begin
March 4 / 12:00AM: General Ticket Sales Begin

AFTERSHOCK FESTIVAL

Dates: October 6 – October 9 (U.S. Local Time)
https://aftershockfestival.com/

Additional North American Dates Added to SCANDAL's World Tour

All-girl rock band SCANDAL is celebrating 15 successful years in 2021. Their ten-track 10th original album 'MIRROR' was released on January 26, 2022, and includes popular singles like eternal and ivory. 'MIRROR' includes songs written, composed, and sung by each member, and is already beloved by longtime and new fans alike.

The music video for the love balled Ai ni Naranakattanosa has also been unveiled. Written and composed by guitarist MAMI, it's a song that realistically describes the sad feelings of a woman in unrequited love. The video was directed by motherfucko, who also directed the videos for Fuzzy and one more time. It also features young actors Miyu Nakamura and So Morozumi telling the story of a woman who realizes that her feelings for her boyfriend aren't love.

Ai ni Naranakattanosa Music Video

SCANDAL has also announced additional shows for the North American leg of their 2022 World Tour, which is scheduled to start in March. There will be nine shows in total: Toronto, New York, Atlanta, Anaheim, Dallas, Boston, Chicago, Vancouver, and Seattle. The setlist will include songs from the album as well as popular songs from the group's history. 

Information

 MIRROR

Release Date: January 26, 2022

Standard Edition (CD): ¥3,300 (Tax Included)

Special Edition A (CD+DVD): ¥4,400 (Tax Included)

Special Edition B (CD+Magazine): ¥4,400 (Tax Included)

Limited Edition (CD+DVD+GOODS) *With Luxury Box: ¥11,000 (Tax Included)

SCANDAL Official Site: https://www.scandal-4.com/

Details of Mobile Police Patlabor 30th Anniversary Exhibition in Tsuchiura Announced

Mobile Police Patlabor is celebrating 30 years with a special exhibition in Tsuchiura City, Ibaraki Prefecture from January 14 until February 13, 2022. 

The exhibition has traveled to four locations so far, starting in Osaka in 2019, then Tokyo, Nagoya, and Niigata soon after. It has been extremely well-received by fans, and this new iteration will exhibit original drawings and cells from Mobile Police Patlabor 2: The Movie, along with poster and cels. 


Other production materials from the 47-episode TV series broadcast on NTV from 1989 until 1990 will also be available to peruse for the first time. 



1. Exhibition of Original Drawings and Cels from the Original Time of Production on Display for the First Time
The original jacket illustrations for the TV anime version and Mobile Police Patlabor 2: The Movie drawn by character designer Akemi Takada, as well as celluloid images discovered by the editorial department of KADOKAWA Newtype, and valuable original art owned by the animation production company Production I.G will all be on exhibition.

2. Exhibition of New 3-D Works
The exhibition will feature new sculptures created by sculptor Hideki Kawabata.
Especially noteworthy is the 1.2-meter tall Griffon statue.

3. New Merchandise on Sale
New booklets featuring the anime and movie will be available for purchase prior to the start of the exhibition.
Also, new Griffon goods, still very popular among fans, will be available.

4. Commemorative Stamp Rally
To commemorate the opening of the exhibition, a stamp rally will be held around the city.
Those who visit every spot will receive a clear folder decorated with the main visual of the exhibition drawn by Yukio Kitta.

5. AR Audio Guide Exclusive to the Venue
As with the previous Niigata exhibition, guests can listen to AR voice guidance by Miina Tominaga (Noa Izumi) and Yoshiko Sakakibara (Shinobu Nagumo) while at the venue. 

Kyary Pamyu Pamyu Announces 'LOCAL POWER JAPAN Project' to Support Rural Areas

Celebrating the 10th anniversary of her major label debut, Kyary Pamyu Pamyu is back in the news. The artist will perform at this year's Coachella, one of the largest music festivals in the United States, and recently released her first full-length album in three years 'Candy Racer' in October 2021.  On January 16, Kyary embarked on the largest tour of her career, 'Kyary Pamyu Pamyu 10th ANNIVERSARY JAPAN TOUR 2022 CANDY WAVE,' which will see the singer performing 30 shows across Japan.

In conjunction with the nationwide tour, the "LOCAL POWER JAPAN Project" was launched to energize Japan through the appeal of regional towns and cities.  The 30 stops on the new tour include many that Kyary has not visited before, and were chosen based on the singer's desire to perform for fans who may not typically be able to attend one of her shows. 

This initiative aims to bring attention and support to local industries and to inspire more tourism to rural areas.

This project is a new attempt to enliven local communities by collaborating with companies that have roots in the rural locations where these concerts will be held. These company's logos have been reimagined, paying homage to the artwork associated with Kyary's previous song releases. T-shirts designed with each of these collaborative logos will be on sale for a limited time, and a portion of the proceeds will be donated to the local community for development and social contributions.

For the encore of the first live show, Kyary wore a collaboration logo T-shirt inspired by Suzuhiro Kamaboko, a company in Kanagawa Prefecture. The artist also introduced the project and its aim to the excited audience. More collaborations will be announced through July 2021.

Check out the 'LOCAL POWER JAPAN Project' website for more details!

Comment from Kyary Pamyu Pamyu

"This tour is to commemorate my tenth anniversary, and as I travel all over Japan to express my gratitude to those who have supported me over the past decade, I also want to do something for everyone else. I'm happy to support these local companies and I'd like to work with them to revitalize the entire country. We'll be engaging in all sorts of collaborations around Japan, so look forward to it!"


 

January 16, Kanagawa Performance: Suzuhiro Kamaboko

Suzuhiro Kamaboko, a long-established fish paste store in Odawara that has been in business for 156 years, has agreed to take part in the project. Their normally navy blue brand logo has received a major makeover in colorful pink, green, and purple hues. 

The T-shirts featuring the new collaboration logo on the front and the Kyary Pamyu Pamyu 10th anniversary logo and 'LOCAL POWER JAPAN Project' logo on the back are now available for purchase!

*Otono Kuni (From 4th Album 'Japamyu,' 2018)
Streaming Links: https://lnk.to/otonokuni

January 29, Gunma Performance: Oginoya Kamameshi


Oginoya, the largest Ekiben shop in Japan, was established 136 years ago in Yokokawa, Gunma Prefecture. 

Their main dish, Touge no Kamameshi,' has been sold for over 60 years and often makes appearances at events all over Japan. The company's logo has been reborn through the lens of Kyary's popular song Tsukematsukeru. A special kamameshi dish will also be prepared for the project, and will be sold in limited quantities at the Gunma concert venue on January 29, Kyary's birthday!

*Tsukematsukeru (1st Single, 2012)
Streaming Links: https://lnk.to/tsukematsukeru

May 20, Fukushima Performance: Kourakuen

Kyary will appear in commercials for Kourakuen as part of the project. The company started as a small diner in Aizuwakamatsu and is now is a national chain of ramen restaurants serving over 54 million people a year! The new logo and collaboration details will be revealed at a later date, so keep an eye out!

Kyary Pamyu Pamyu's First Performance of 'Maybe Baby' Takes Place on First Day of New Tour

Celebrating the 10th anniversary of her major label debut, Kyary Pamyu Pamyu is back in the news. The artist will perform at this year's Coachella, one of the largest music festivals in the United States, and released her first full-length album in three years 'Candy Racer' in October 2021. On January 16, Kyary embarked on the largest tour of her career, 'Kyary Pamyu Pamyu 10th ANNIVERSARY JAPAN TOUR 2022 CANDY WAVE,' which will see the singer performing 30 shows across Japan.

The first show was held at Atsugi City Cultural Hall in accordance with all local guidelines to limit the spread of the Coronavirus. Fans lined up, excited to see the artist for the first time in three years–and when Kyary took the stage clad in a bright green wig and costume, she showed her appreciation for those who have waited to see her again. 

"Long time no see! I'm sorry I made you wait," the singer said as the audience replied with massive applause. "Today, I'm starting my first tour in three years. I want to give you all a performance that will make you glad you came!" 

The artist began by performing her newest track Maybe Baby for the first time. The setlist included 21 songs total including songs from Kyary's newest album 'Candy Racer' and legendary tracks like PONPONPON and Fashion Monster. 

In conjunction with the nationwide tour, the "LOCAL POWER JAPAN Project" was launched to energize Japan through the appeal of regional towns and cities. The 30 stops on the new tour include many that Kyary has not visited before, and were chosen based on the singer's desire to perform for fans who may not typically be able to attend one of her shows. Wanting to show her gratitude, this is also a chance to inspire local industry and tourism, both of which have been hit hard by the ongoing pandemic. 

Keep an eye out for what Kyary Pamyu Pamyu does next!

BAND-MAID to Embark on 2022 U.S. Tour

Hard rock band BAND-MAID has announced their first U.S. tour in two years! After holding an acoustic online live show on Christmas Day, 2021, the band announced the 2022 U.S. tour on their official website.

BAND-MAID's Christmas live show received a flood of comments from overseas fans and was viewed from over 50 countries around the world. In 2021, the group is making its Hollywood debut in the Netflix original movie 'KATE.'

This will be the rock band's first overseas tour since 2019. Their previous four world tours managed to completely sell out. The dates for the U.S. tour and other details will be announced soon, so stay tuned for more info!

Information

BAND-MAID Official Site: