Animal Crossing: New Horizons Reveals Japan's Sado Island as Accessible Location
The city of Sado in Japan's Niigata Prefecture is collaborating with the Nintendo Switch™ title Animal Crossing: New Horizons by making Sado Island an accessible location in-game from December 10, 2020. It is unconfirmed whether this is a Japan-only release.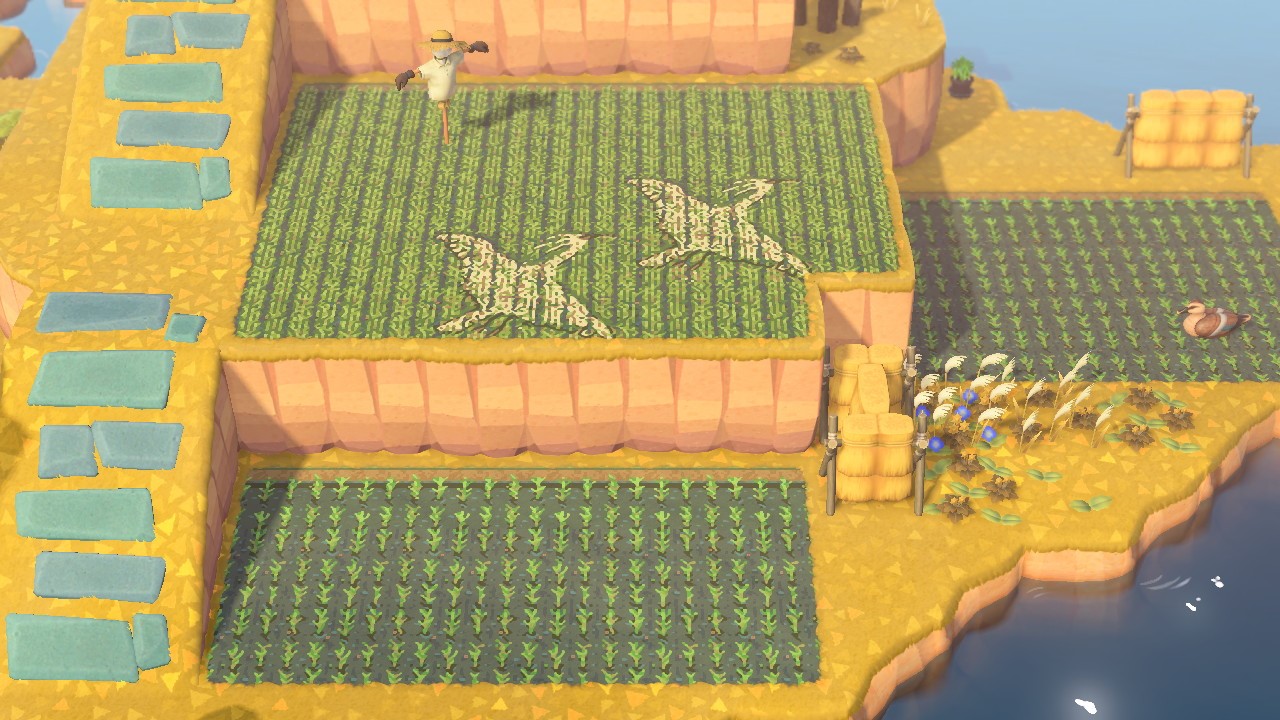 The collaboration comes in response to the decrease in the number of people able to travel as a result of the COVID-19 pandemic. Now, players will be able to freely visit tourist spots and areas around Sado Island remotely and virtually in Animal Crossing: New Horizons.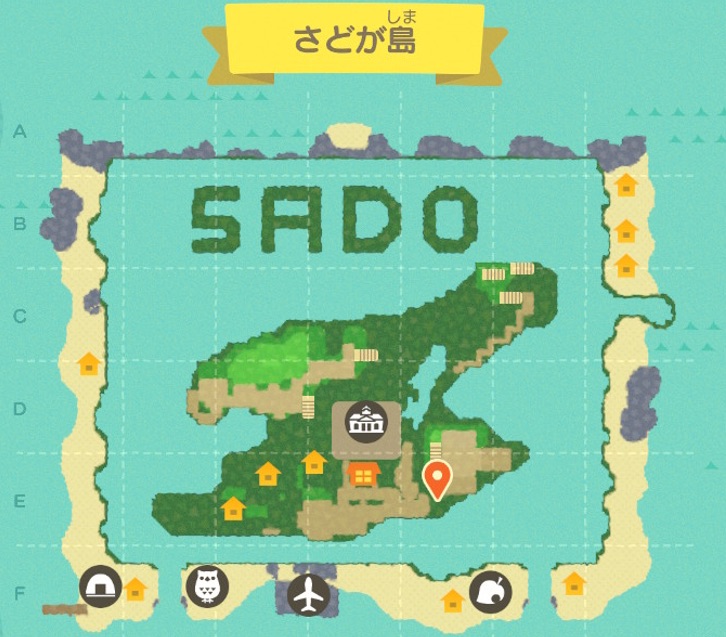 Players can visit various areas like rice and paddy fields based on the Japanese Crested Ibis, a species listed by Globally Important Agricultural Heritage Systems as endangered, a gold mine, woodland areas, and much more.
There will also be a Sado Island hub facility with related exhibits that players can visit. Now players can travel to Sado Island in Japan this Christmas and New Year from the comfort of their own homes.
RELATED ENTRIES
Godiva Japan Launches Animal Crossing: New Horizons Valentine's Day Collection

Godiva Japan has announced an exclusive collaboration with Animal Crossing: New Horizons for Valentine's Day 2023! Products in the collection will be available in limited quantities and for a limited time starting January 6, 2023 at Godiva stores nationwide, Godiva Online, the Godiva cafe, and convenience stores nationwide.

 

Fans of chocolate and this beloved Nintendo Switch title can find unique assortments of tasty treats decorated with images of different characters and logos from the Nintendo Switch game. Certain bundles also come with an original pouch, and some assortments are only available at certain locations or at convenience stores nationwide. A total of six items will be available.

 

These products will also be sold in an original collaboration-only box depicting Godiva's 2023 Valentine's Day collection theme, a merry-go-round, and characters from the game.

~Godiva meets Animal Crossing~

Heart

Leaf Symbol

Chocolate with Game Logo

Tom Nook

Timmy and Tommy

Isabelle

Dom

Marshall

Rosie

Godiva meets Animal Crossing Assortment (6 pieces)

Godiva meets Animal Crossing Assortment (6 pieces) with Original Pouch

Godiva meets Animal Crossing Assortment (9 pieces)

Godiva meets Animal Crossing Assortment (9 pieces) (Events Only)

Tom Nook

Isabelle

Timmy & Tommy

Chocolate with Game Logo

Godiva meets Animal Crossing Assortment (4 Pieces) *Convenience Store Exclusive

Godiva meets Animal Crossing G Chocolate Assortment & Tin (7 pieces)

©2020 Nintendo

Information

Godiva meets Animal Crossing

Release Date: January 6, 2023

Where to Buy: Godiva stores nationwide, Godiva Online Shop, Godiva Cafe, Convenience Stores nationwide

*Limited quantities available

Official Site: https://www.godiva.co.jp/

Kyary Pamyu Pamyu Collaborates with Niigata Sake Brewery Hakkaisan for LOCAL POWER JAPAN Project

Celebrating the 10th anniversary of her major label debut, Kyary Pamyu Pamyu is staying active in 2022. The artist will perform at this year's Coachella, one of the largest music festivals in the United States, and released her first full-length album in three years 'Candy Racer' in October 2021.  On January 16, Kyary embarked on the largest tour of her career, 'Kyary Pamyu Pamyu 10th ANNIVERSARY JAPAN TOUR 2022 CANDY WAVE,' which will see the singer performing 30 shows across Japan. In conjunction with the nationwide tour, the "LOCAL POWER JAPAN Project" was launched to energize Japan through the appeal of regional towns and cities, and has been attracting major attention. Kyary's tour is scheduled to wrap in Niigata on March 27, and the details of her next collaboration have been revealed!

Hakkaisan, founded in 1922, is one of the most well-known sake breweries in Niigata Prefecture. Kyary will be collaborating with a special slightly sweet non-alcoholic Malted Rice Amazake made by the company. Amazake was extremely popular during the Edo Period as a drink to keep cool in the heat, so this is a perfect product to grab for the upcoming season.



The special collaboration logo was inspired by Kyary's 2014 hit Yumeno Hajima Ring Ring. The song is popular for graduation ceremonies with the theme of parting ways, making it appropriate for the current time, as graduation season in Japan is in late March. 

A collaborative T-shirt is also on sale featuring the new logo and the singer's 10th-anniversary logo. The shirt is available on the LOCAL POWER JAPAN Project website for two weeks only. 

Booking.com Reveals 4 Best Lodgings with Outdoor Baths for Snow Viewing

Booking.com Japan has revealed its top four picks for the Japanese accommodations with the best outdoor baths and snow views! 

Zao Kokusai Hotel (Zao Onsen, Yamagata Prefecture)


Located 900 meters above sea level and surrounded by the gorgeous natural beauty of the Zao mountains, this resort has long been renowned for its spectacular view of seasonal scenery. During winter, guests can enjoy a fully spring-fed open-air bath while gazing at the snow-capped mountains. The milky white waters of the Zao Hot Springs have high sulfur content which will improve the texture of your skin. The resort also has a bath large enough to accommodate up to seven people at a time and a private bath for families or lovers. 

Midorinokaze Resort Kitayuzawa (Date, Hokkaido)

The Midorinokaze Resort Kitayuzawa is surrounded by nature and contains one of the largest open-air baths in Japan, along with 20 unique fragrant baths for guests to enjoy. In winter, the surrounding trees seem to glisten with snow, and visitors are sure to find plenty of peace and relaxation while lounging beneath the grey skies. 

Akakura Kanko Hotel (Myoko, Niigata Prefecture)

This highland resort sits on a 1,000-meter peak, offering unmatched views of Niigata Prefecture. The natural hot spring flows from the inside of Mt. Myoko, with healing waters perfect for soaking in during the cold winter months. The large baths are also equipped with a sauna and deck, and those wanting to view the scenery from their room can enjoy guest accommodations with private baths as well!

Satoyama Jujo (Minamiuonuma, Niigata Prefecture)

Winning a design award for its facilities, Satoyama Jujo has a different feel when compared to most hotels and ryokan. Booking.com recommends it for travelers looking for new experiences! In the open-air bath, visitors can relax while enjoying a panoramic view of Mt. Makihata, one of Japan's 100 most famous peaks. Guests can also enjoy the starry skies at night. This is a perfect location for couples!

Each season in Japan offers uniquely beautiful scenery. How would you like to enjoy winter in one of these luxurious baths?

Hotel Nikko Niigata Opens Limited Time Cafe to Commemorate Sanrio Exhibition

To commemorate the opening of the 60th Anniversary Sanrio Exhibition: The Beginning of Kawaii in Niigata, Hotel Nikko Niigata has also opened a collaboration cafe on the 31st-floor Panorama Lounge. The cafe will be open until April 10 and feature an adorable menu and incredible view!

The Hotel Nikko x Sanrio Exhibition Collaboration Cafe will feature dishes, desserts, and drinks based on seven different Sanrio characters, including Hello Kitty. Each menu item comes with a random original coaster. 

Characters whose birthdays fall during the cafe period will be featured in special designs. From March 1 until March 11, a drink inspired by Cinnamoroll, whose birthday is on March 6, will be available.

Information

Hotel Nikko Niigata x Sanrio Exhibition Collaboration Cafe

Open: February 10 – April 10, 2022
Hours: 11:30-18:00 (Last Order at 17:00)
Address: Hotel Nikko Niigata 31F Befco Bakauke Observation Deck Panorama Lounge
Details: https://www.hotelnikkoniigata.jp/sys/news/detail/352

Snow Garden Opens at Ishiuchi Maruyama Ski Resort in Niigata Prefecture

Want something to do at a ski resort but not a fan of skiing? No problem! Ishiuchi Maruyama Ski Resort in Niigata Prefecture has opened the new Snow Garden, a complex filled with cafes and activities held in transparent dome tents and terraces. Visitors can relax in an open space overlooking the gorgeous landscape without breaking a sweat. The Snow Village will be open until March 27, 2022.

Enjoy the panoramic view of the snow-covered Uonuma Plains and Niigata's breathtaking mountains while enjoying a warm beverage and wonderful company. 

Italian Brand FURLA and Nintendo's Animal Crossing to Launch Special Capsule Collection

The Italian brand FURLA, with a history of over 90 years, and Nintendo Co., Ltd. launched a special collection featuring Nintendo's best-selling game Animal Crossing.

Line-up

CROSSBODY ¥55,000/PHONE HOLDER ¥28,600

WALLET ¥24,200/CARD CASE  ¥17,600

The collaborative mini-collection of the two companies includes a mini-pouch, a cross-body bag with a small case charm, and a case for smartphones. Each features a zipper closure and a practical shoulder strap. The collection is dedicated to "digital natives" who are keen on trends and fashion.


All items are designed to be genderless and inclusive, with shapes and color schemes that are sublimely transformed into unisex fashion. The nuance of neutral shade of blue is the signature of this innovative mini collection. In addition, the iconic Furla arch and Animal Crossing characters are featured throughout the collection.

The players of "Animal Crossing" can visit Bellaria, a colorful place with a relaxing atmosphere that reflects FURLA's elegance and eccentric aesthetic. Bellaria is an island created by FURLA to celebrate the collaboration. Carved with iconic logo of FURLA, the island is made of various areas, and players will certainly fall in love with the Japanese area with its traditional pagodas, the bike path that runs along the beach, the bag workshop, and the animal-themed camping area. Don't miss out on the dream location in Bellaria, which will be announced on FURLA's social network sites.

Why don't you check out the special collection that makes your fashion more joyful?

Information

Animal Crossing×FURLA
Where to buy:

PARCO Kinshicho branch
Shibuya Scramble Square branch
LUMINE Omiya branch
Kita-Senju Marui branch

PARCO Shinsaibashi branch
GranDuo Tachikawa branch
Terrace Mall Shonan branch
Lalaport EXPOCITY branch
RAYARD Hisaya – odori Park branch

Online Store: http://www.furla.com

Niigata Prefecture Unveils Rurouni Kenshin Collaboration Sake

Rurouni Kenshin is one of the most popular anime and manga series around the world, hitting the scene in Japan back in 1994. Original manga author Nobuhiro Watsuki spent most of his childhood in Nagaoka, Niigata prefecture, an area known throughout the country for its delicious rice. Harasho, a liquor store in Nagaoka, has announced a new collection of Rurouni Kenshin-themed sake to celebrate the series. 

The Rurouni Kenshin manga series was originally serialized in Weekly Shonen Jump from 1994 until 1999. The sequel, Rurouni Kenshin: The Hokkaido Arc, is currently ongoing in Jump Square. The series has been a smash hit, selling over 72 million copies and inspiring both animated and live-action film adaptations and an anime series. 

The sake will be produced at three distilleries in Nagaoka city, and each of the three will feature unique characteristics. Each label features imagery from the manga series and would make the perfect gift for fans (as long as they are of age!) 

Information

Rurouni Kenshin x Niigata Sake Series

Fukusen Natural Sake: ¥1,350

Koshino Hakugan Ginjo Sake: ¥1,500

Ofuku Shuzo Ginjo Sake with No Added Alcohol: ¥1,800

Special 3-bottle Set: ¥4,650

Number of Bottles Released: 2,000 of each type, special 3-bottle sets available until sold out

Preorders Now Open

Release Date: December 1, 2021

Details: https://echigo.sake-harasho.com/shopbrand/ct332/

Where to Buy: 

Online Store: https://echigo.sake-harasho.com/

Liquor stores part of the Echigo Meimon Collective

Major tourist facilities in Niigata Prefecture

Magnificent Work of Art on Display at Sado Island Galaxy Art Festival Until October 2

Sado Island, sitting off the Japanese mainland close to the Niigata coast, has been holding an incredible art festival since August 8, 2021. The highlight of the event is a massive glowing sculpture, made as a collaboration between Koiwa Kanaami Co., Ltd. and the Nobuaki Furuya+Yuri Fujii Laboratory at Waseda University. The eye-catching installment is meant to honor the historical Sado gold mine, one of the largest in the country, and a designated National Historic Site of Japan.

The peak production period of the mine was 400 years ago, between 1615 to 1645. The mines on Sado produced over 400 kilograms of gold and nearly 38 tons of silver each year, making it one of the largest producers in the world at the time. The town of Aikawa, where the mine is located, is now filled with historical and tourist sites, with many buildings preserved and used as museums to teach visitors about mining technology over the years. A number of rail lines once ran around today's Oma Port, carrying ore and other mining materials.

The Sato gold mine was developed by Takato Oshima, one of the most important engineers in Japanese history, and the man also responsible for creating the first blast furnace and Western-style gun in Japan.

Headlining the event, the 'Scene Spinner' installation consists of two spiral concepts: one, based on the spiral pumping machine used to drain water seeping into the mine, and the other inspired by the rail system around Oma Port. These spirals were made by using a wire mesh frame, which resembles the silhouette of the Sado gold mine. Each piece shown at the Galaxy Art Festival is meant to express the remaining historical importance of this often-overlooked area.

The exhibition site, the former Oma Port, marks the location where materials were brought from the mines, and where the remains of the modern mining industry remain today. Oma Port, which has served as the gateway between Sado Island and the mainland, seems the perfect spot to hold this inspiring event, asking visitors to look around and think about the history made on this beautiful island.

Information

Sado Island Galaxy Art Festival

Running Until October 2, 2021

Address: Aikawa, Oma Terminal (16 Aikawa Shibamachi, Sado City)

Official Site: https://www.koiwa.co.jp/sado-art

Evolutionary Japanese Sweets That Combines the Essence of Ohagi and Western Confectionary

Niigata prefecture is known for being a treasure trove of gastronomy, specializing in rice and sake products. Locals will be familiar with the long running Japanese sweet stores in the area, most of which incorporate the areas speciality rice and sake into their products.

"We want to let people know about Niigata's amazing sweets and spread the word about our local produce." 

With this in mind, a new "evolutionary" style of Japanese confectionary (Wagashi) was created, combining the traditional taste of Japan with the essence of the modern era to invoke both newness and nostalgia.

Mandai Bean Paste is the signature treat from the new Evolutionary Wagashi selection, made with the ever-popular Ohagi in mind. The mochi is made in partnership with a long-established Niigata confectionary store with over 200 years of experience in the prefecture.

The mochi is made using Shinnosuke, a new Niigata-based rice brand known for it's rich taste, while the Bandai-an bean paste filling is created by a long-standing local Anko store.

Each Ohagi is hand wrapped in store, with 12 delicious flavors available, including some seasonal fruits.

Unlike any normal Ohagi, this Evolutionary Wagashi is combined with seasonal fruits, nuts, and mascarpone cheese, adding an essence of Western flavoring to the traditional Japanese confectionary.

 The new store will be opening in the center of Niigata city, with a concept of "Long-established modern."

Just like their modern twist on timeless Japanese sweets, Bandai-an has created a fitting space that combines the dignified image of a traditional store with modern sensibilities.

These modern sweets can be enjoyed in all kinds of settings, so why not try them for yourself?

Information

Niigata Anko Bandai-an

Location: 2-2-9, Higashi Ōdoori, Chuo-ku, Niigata City, Niigata Prefecture

Opening Hours: 10:00~ 18:00

Official Site : http://bandaian.com

Satoyama Jujo THE HOUSE IZUMI: Rent Out a Renovated Japanese House in Niigata

Japanese design company Jiyujin launched its new Satoyama Jujo THE HOUSE chain of accommodations this month which offer a single group of guests a one-night stay in an entire house.

The first branch to open is IZUMI which features a fully-renovated Japanese-style house located in the city of Uonuma in Niigata. A gorgeous outlook is offered from the house with an unbroken view of lush forests, rice fields, and Mt. Makihata, which is listed as one of the '100 Famous Japanese Mountains.'

A breathtaking view awaits guests from the open-air bath

The spacious living room

Fully renovated from a 150-year-old private house, the building is supported by beautiful wooden beams and columns, and in the middle the oe, a sunken hearth. This, along with the beams and sashigamoi joints, are made from keyaki Japanese zelkova which is an elm-like tree. This species of tree is rare even in a tree-covered region such as Uonuma. The lumber used for this house was cut, preserved, and dried out for a number of decades before being processed into building material for the house. The heart in the middle of the living room is reminiscent of a time when large families would gather around one and serves to recreate that lifestyle.

The Nishiyama region is known for is production of delicious rice. IZUMI in fact looks out over Kabanosawa, a special and important place of rice production in Nishiyama. This vantage point also gives guests an opportunity to appreciate the hot and cold temperatures of the daytime and evening, the rivers, the shape of the land, and the earth the city sits on. The drastic change in temperatures in the day and night are especially noteworthy as this, along with the basin between the mountains, gives rise to a sea of clouds.

IZUMI sits on a hill that overlooks the rice paddies, making it a perfect location for spotting the sea of clouds. Minamiuonuma's sea of clouds has over a 70% chances of appearing in the autumn and spring seasons.

The number one reason why Japan's old, long-standing, and precious private houses are demolished is due to the cold getting in and it being too dark inside. Even those who want to see them preserved for tradition, including those who live in them already, would rather live in a modern home. That's why Jiyujin has begun a renovation project instead of a demolition one. By refurbishing the houses, the ancient framework can be fixed up and preserved while a range of contemporary amenities are incorporate to fit with modern lifestyles. The Satoyama Jujo accommodations are built so they can be used for over 100 years.

For dinner, there are three options for guests. The first is a dinner at SANABURI which earned itself a Michelin star in Michelin Guide Niigata 2020. The second is a meal at a restaurant that earned the status of Bib Gourmand in the same guide. The third is to prepare your own meal in the house. There are plenty of shops around the station nearby where you can buy local ingredients.

After a delicious meal, guests can take a soak in the open-air tub and enjoy gazing out across the fields and the beautiful mountains which stand almost 2,000 meters high.

Information

Satoyama Jujo THE HOUSE IZUMI

Japanese Name: 里山十帖 THE HOUSE IZUMI

Address: 671-1, Amanosawa, Minamiuonuma, Niigata, 〒949-6433, Japan

Official Website: Opening early July 2021

Access: 7-minutes by car from Jōetsu International Skiing Ground Station (JR Joetsu Line) / 16-minutes by car from Shiozawa-Ishiuchi IC

Animal Crossing: New Horizons Collaborates With Japanese Aquarium

Hakkeijima Sea Paradise in Yokohama, Japan is set to host a special Animal Crossing: New Horizons themed event in collaboration with Nintendo which will run from July 12 to August 31. Fans of the game will be able to enjoy a range of activities and get their hands on prizes.

The exhibition brings the world of Animal Crossing: New Horizons into the real world with a host of fun activities including a stamp rally, catching and cooking your own fish, shell gathering, and much more.

Special sea life exhibition

Hakkeijima stamp rally

For just 200 yen, visitors can purchase a stamp book which they must use to collect stamps at 10 different places around the aquarium. If they collect them all, they are awarded a special sticker sheet featuring characters from Animal Crossing characters. This stamp book also doubles as a check-list for the aquarium as it exhibits some of the sea life they can see there.

Stamp rally stickers

Hakkeijima map

Fisherman's Oasis

A fishing tournament will be held at the Umi Farm where participants must catch as many fish as they can within three minutes. They can snap photos with their catches at the designated photospot, and winners will be given an original sticker with C.J. on it. Best of all, the fish you catch can be fried and eaten on-site.

Fisherman's Oasis Photospot

Original sticker designed by C.J.

Enjoy fried fish such as mackerel and tai caught by you

Shell gathering

At the Fureai Lagoon, visitors can come into contact with an ocean of sea life such as starfish and sea cucumbers as well as gather shells. A number of scallops will also be hidden around the lagoon – find one and receive an original Pascal sticker.

Original Merchandise

At the Fureai Lagoon shop, they'll also sell some exclusive merchandise such as tote bags, folders, cookies, keyrings, and more too.

© Nintendo

Information

Animal Crossing: New Horizons x Hakkeijima Sea Paradise Exhibition
Running: July 12, 2021 – August 31, 2021

In-Game Code: DA−0334−6879−4206

Official Website: http://www.seaparadise.co.jp/

Nadia: The Secret of Blue Water Anime Exhibition Opens in Japan

To celebrate the 30th anniversary of the anime series Nadia: The Secret of Blue Water, which aired from 1990-1991, an exhibition is now taking place at Niigata Prefecture Manga and Anime Museum until June 20, 2021. The series was directed by Hideaki Anno who also worked on Neon Genesis Evangelion (1995-1996) and The End of Evangelion (1997).

©NHK・NEP

The exhibition features a bounty of original materials from the anime's production, from notes jotted down by Hideaki Anno to image boards, character designs, storyboards and more by Mahiro Maeda, and so on. It's an unmissable deep-diving opportunity into the anime classic.

Information

Nadia: The Secret of Blue Water Exhibition

Running: May 15, 2021 – June 20, 2021

Venue: Niigata Prefecture Manga and Anime Museum

Opening Hours: 11:00-19:00 (Last Entries 18:30 / Open from 10:00 on weekends and holidays)

Tickets: Buy at the venue or from Lawson (L-Code: 33344)
Buy Tickets Online: https://l-tike.com/event/nadia-ex

Exhibition Official Website: https://www.nadia-exhibition.com/