New York-based artist ART BABY GIRL designed a new collection of girly PAC-MAN merchandise which were released exclusively at PLAZA and MINiPLA stores in Japan on Wednesday (December 16).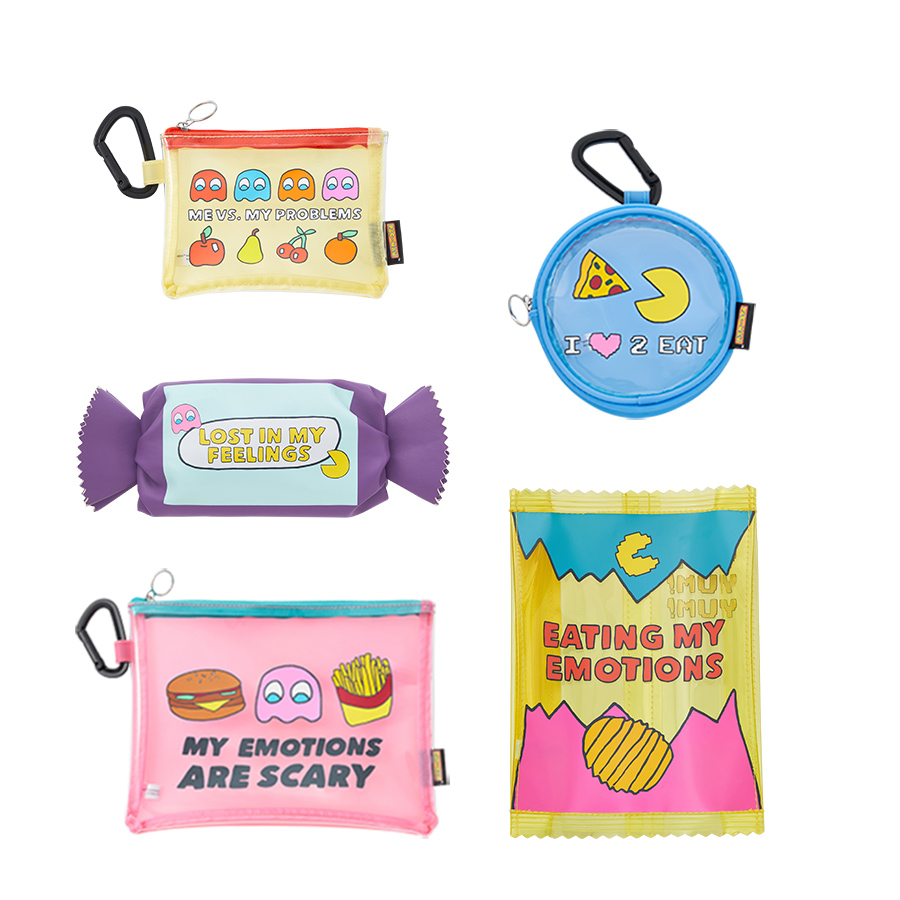 Clockwise From Left: Flat Pouch (Small) ¥1,595 | Round Pouch ¥1,540 | Potato Chips Pouch ¥1,815 | Flat Pouch (Medium) ¥1,760 | Chocolate Bar Pouch ¥1,870 (All Tax Inclusive)
PAC-MAN was released 40 years ago in 1980. He and the Ghosts have gotten a cute pop makeover with a selection of food-inspired items, since the yellow muncher loves to eat.
PAC-MAN x ART BABY GIRL Eco Bags ¥1,925 Each (Tax Included)
These eco bags come with an additional Ghost pouch and are handy for a quick pop to the store or supermarket.
PAC-MAN is a cultural icon created in Japan that is recognisable the world over. Don't miss out on this line-up of super cute merch by ART BABY GIRL.
PAC-MAN™&©BANDAI NAMCO Entertainment Inc.
Art Baby Girl for PAC-MAN