Daidō Moriyama x KAMU kanazawa x Fukumitsuya Collaborate On New Sake 'Lip '
Fukumitsuya Sake Brewery has collaborated with the Kanazawa-based art museum KAMU kanazawa, and prominent Japanese photographer Daidō Moriyama to release a new sake called "Lip <Junmai>" which dropped on Fukumitsuya's online shop and three of their branches on February 22.
100 Bottles Signed by Daidō Moriyama
KAMU kanazawa is a modern art museum which centres on art expressing the culture of Kanazawa. On December 15 last year, the museum opened a new space called the "LIP BAR" which features prints of a close-up photo taken by Moriyama plastered on the walls, ceiling, and surfaces. Lip <Junmai> can be tasted at the LIP BAR from Monday to Saturday at 20:00-Midnight amongst a flurry of other cocktails.
The sake can also be bought online or in-store at Fukumitsuya, with a limited number of just 100 bottles signed by Moriyama himself.
The Sake at a Glance
The sake is an homage to Moriyama; a deep-flavoured junmaishu made with Yamada Nishiki and Kinmon-Nishiki rices.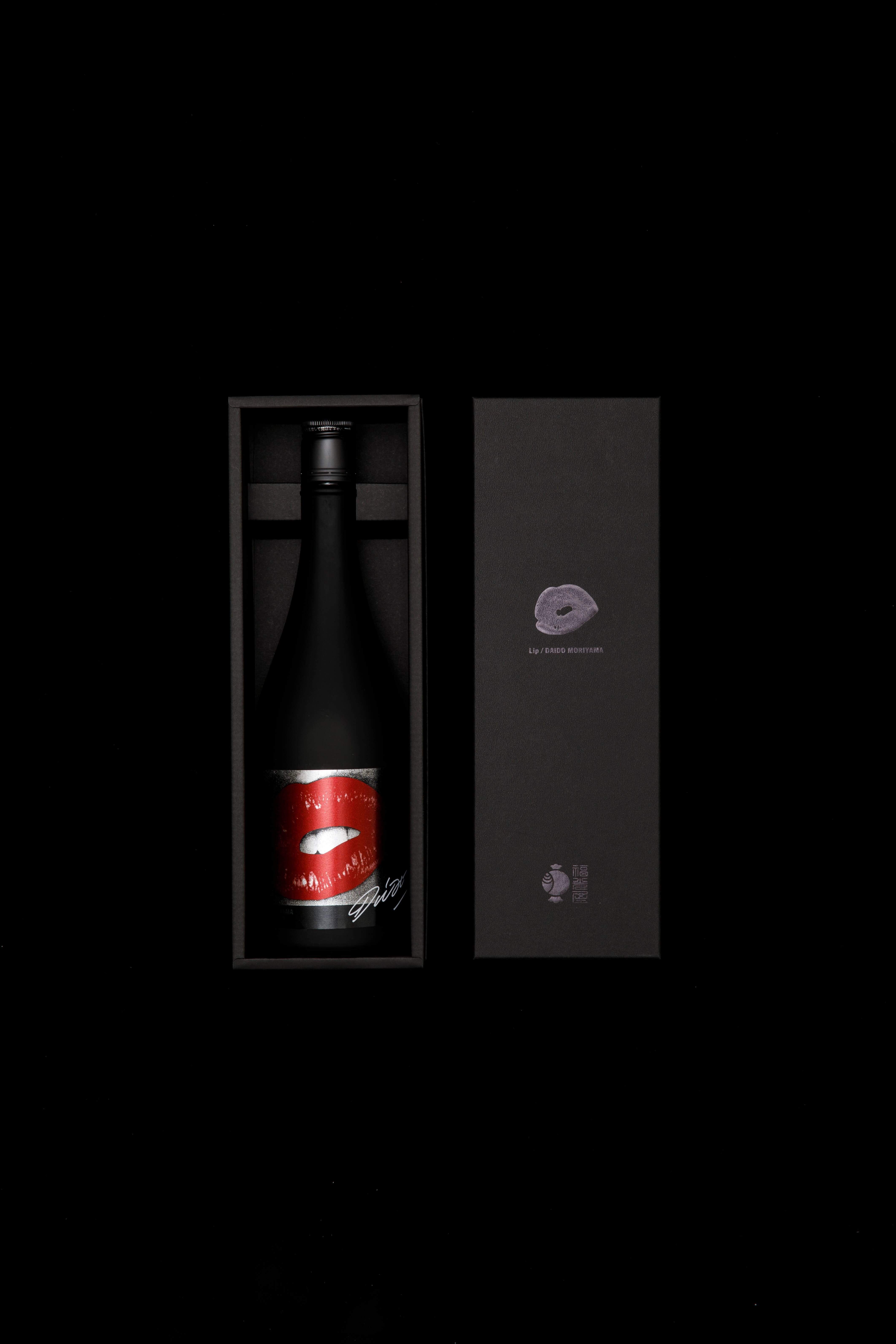 The Design
The sleek and stylish bottle features a silver label layered with Moriyama's famous lip shot. The regular edition bottles have English on the front and Japanese on the back. The signed edition bottles are signed by Moriyama on the front and have a unique serial number on the back. All the bottles are frosted and bear Fukimitsya's logo. The box design was created by Kanazawa-based art director Katsura Matsuzawa.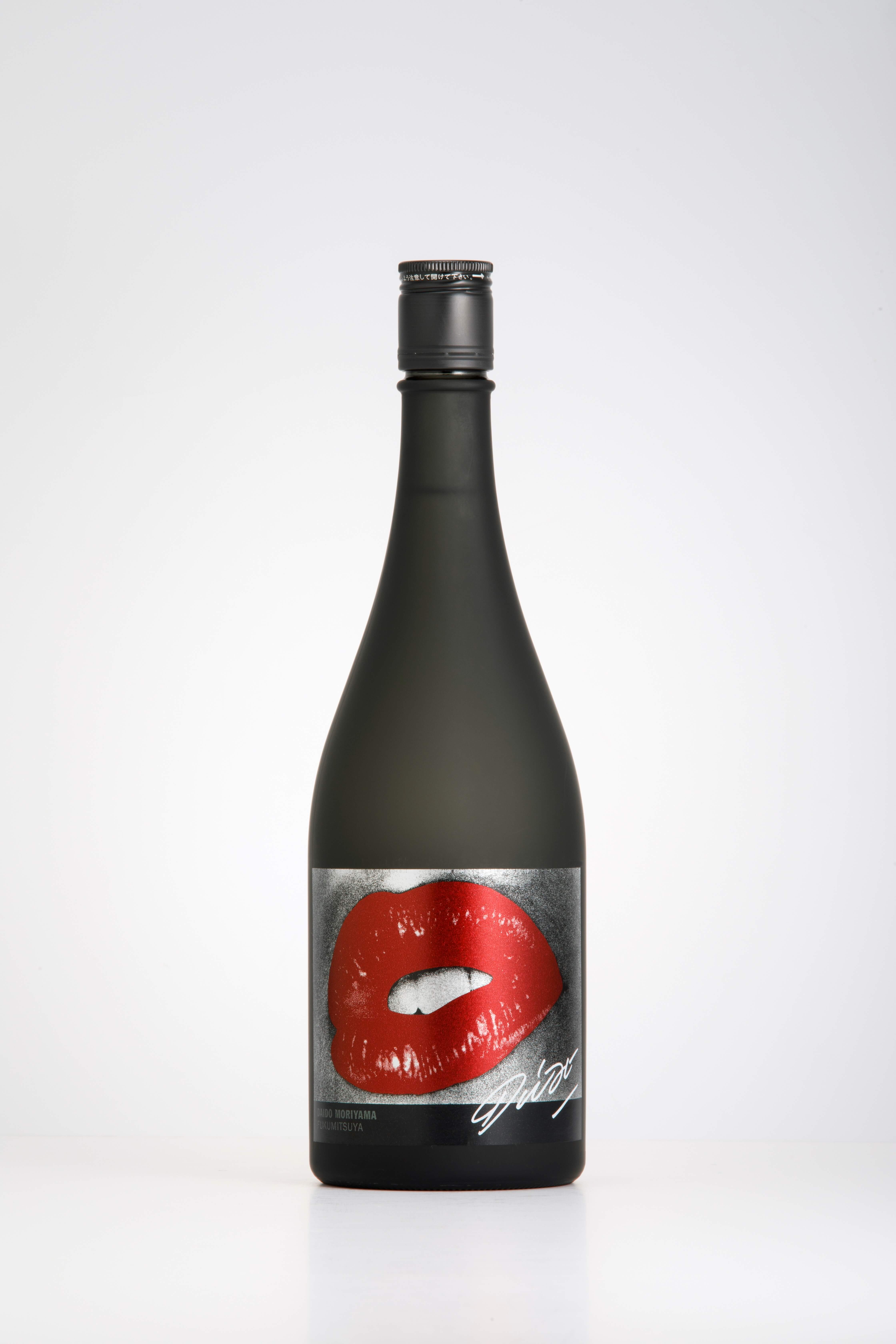 Lip <Junmai>
©Daido Moriyama Photo Foundation Courtesy of Akio Nagasawa Gallery
Information
Daidō Moriyama x KAMU kanazawa x Fukumitsuya: Lip <Junmai>
Regular Edition: ¥3,500
Signed Edition: ¥25,000 (100 Bottles)
Released: February 22, 2021
Where: Fukumitsuya Online Shop / Fukimitsuya Kanazawa / Fukumitsuya Tokyo Midtown / Fukumitsuya Higashi
Official Website: https://www.fukumitsuya.com/ext/special/lip_junmai/
RELATED ENTRIES
Autumn Scenery Coming to teamLab Forest Fukuoka for a Limited Time Only

The permanent museum teamLab Forest Fukuoka is bringing autumn scenery to the virtual exhibition for a limited time only beginning September 18, 2021. A number of animals made of autumn foliage will be roaming through the space, and you won't want to miss this memorable experience!

teamLab Forest Highlights

Shifting Valley, Living Creatures of Flowers, Symbiotic Lives – teamLab, 2020

Animals of Flowers, Symbiotic Lives II – teamLab, 2019

Soft Terrain and Granular Topography –  teamLab, 2020

Flutter of Butterflies, Ephemeral Life –  teamLab, 2020

The prolific works of the teamLab art collective change with the seasons. In the Forest of Movement, guests can enter the 'Shifting Valley, Living Creatures of Flowers, Symbiotic Lives' exhibit, where creatures made of flowers exist in a three-dimensional space. For this fall event, these flowers will be those found in the autumn months. The 'Soft Terrain and Granular Topography' will display tons of colorful grains raining down on visitors, while the 'Flutter of Butterflies, Ephemeral Life' will change the usual butterflies to have autumn colors as they fly around guests. 

teamLab Forest is a new museum created by art collective teamLab. The museum consists of two sections: the first, 'The Catching and Collecting Forest,' invites guests to explore with their smartphone to capture various unique creatures, while the second, 'The Athletics Forest,' is a physical creative space which asks visitors to use their body to immerse themselves in interactive areas. 

Would you like to visit this distinctive museum in Fukuoka on your next trip to Japan?

Information

teamLab Forest Fukuoka – SBI SECURITIES Co., Ltd.

Autumn Scenery Coming on September 18, 2021

Venue: BOSS E・ZO FUKUOKA 5F, Next to Fukuoka PayPal Dome (2-2-6 Jigyohama, Chuo-ku, Fukuoka)

Official Site: http://forest.teamlab.art

Chiba City Museum of Art Brings Ukiyo-e Exhibition to Osaka's Takashimaya Department Store

New Prints: The Evolutionary Beauty of UKIYO-E, featuring pieces from the Chiba City Museum of Art, will be held at Takashimaya Osaka from September 15-27, 2021. 

Ukiyo-e, or woodblock prints, were exceptionally popular as a Japanese art style from the 17th to the 19th centuries. Now, a new exhibition coming to Osaka is highlighting the 'Shin-hanga' movement, which took place during the early 20th century and focused largely on the creation of pieces to sell to foreign markets. The man behind this movement was Shozaburo Watanabe, who commissioned artists to design prints blending traditional Japanese techniques with unique elements of Western paintings at the time, such as shadowing and different perspectives. 

The exhibition will contain 120 works selected from the Chiba City Museum of Art's Shin-hanga collection, ranging from early masterpieces such as Goyo Hashiguchi's 'Woman at her Bath,' Ito Shinsui's 'Before the Mirror,' as well as rich depictions of Japanese landscapes by Hasui Kawase and international landscapes by Hiroshi Yoshida. 

Selection of Featured Works

Twelve Months of Tokyo: Evening Glow at Yanaka – Hasui Kawase. 1921. 

 

The Twelve Months in Tokyo series consists of twelve paintings based on sketches made by Kawase between December 1920 and October 1921. While twelve pieces were planned, only four circular pieces and one square piece were completed. Evening Glow at Yanaka depicts a five-story pagoda glowing faintly in the light of the setting sun. Kawase has stated that as he finished sketching the piece, he heard the sound of a bell, and for some reason, he had the uncanny feeling that he needed to straighten his collar. 

Sailing Boats in the Morning: Inland Sea – Hiroshi Yoshida. 1926.

 

Yoshida began work on the Sailing Ship trilogy in 1921 under Shozaburo Watanabe, but all of his woodblocks and most of his works were lost in the Great Kanto Earthquake. Five years later, Yoshida decided to tackle the project again, this time deciding on six pieces. In contrast to the originals under Watanabe, these pieces tackled more nuanced periods of time and give a stronger sense of tranquility. Pay attention to the slight variations in color and light. 

Before the Mirror. Ito Shinsui. 1916. 

This is the first Shin-hanga work by Ito Shinsui. The piece only uses three colors: red, black, and white, and utilizes serrated carving to give the impression of shadows. Using layers of rare high-quality red paint, this work has been deemed a masterpiece by fans of the movement, conveying Shinsui's subtlety when depicting the feminine figure. 

Fashions of the Modern World: Tipsy – Kiyoshi Kobayakawa. 1930.

This portrait of a modern lady is one of six in the Fashions of the Modern World series by Kobayakawa, and is regarded by many as the best in the bunch. Produced between 1930 and 1931, the artist portrayed the unique personalities of women, rather than sticking to tradition. The woman in this portrait isn't demure or quiet, but instead shows off her short hair, a cigarette, rings, and a cocktail in her hand, showing a different side to the Japanese women of the period. 

Combing the Hair. Goyo Hashiguchi. 1920. 

With her overflowing black hair and elegant appearance, the subject of Combing the Hair makes it clear why this is Hashiguchi's most representative work. The woman's name is Tomi Kodaira, and she modeled for many of the artist's works, being discovered by him as she was modeling at a nearby art school. The pose is said to be inspired by Rossetti's Lady Lilith, but her expression is unique to Hashiguchi and the typical style of ukiyo-e. 

Noseden Artline Festival 2021 Bringing Light, Sound, and Food to the Kawanishi Area

A celebration of light, sound, and food, the biennial Noseden Artline 2021 Festival will take place from October 30 until November 23, 2021. Set in one city and three towns along the Nose Electric Railway, the regional art event began in 2013 to celebrate the 100th anniversary of the rail line, and brings local artists and residents together. 

The festival will be in Kawanishi and Inagawa in Hyogo Prefecture, as well as in Toyono and Nose in Osaka Prefecture, with Mt. Myoken marking the center point. Each part of the event will connect the history, industry, and tradition of the area with new and engaging creations. 

The theme of the 2021 Noseden Artline Festival is 'Enlarged Mentality.' By taking things that are subjective, like an artist's thoughts and senses, and applying them to the objective world that can be shared, it creates a one-of-a-kind way to connect fully with others. The event will feature local cuisine and music, as well as art focused on light, inspired by the North Star. After a year of solitude due to the pandemic, the festival hopes to remind people to cultivate, nourish, and preserve local relationships. 

Art can make life more enjoyable, so why not come and see what the area has to offer?

 (C)Kousei Ikeda(SPEKTRA)

Information

Noseden Artline Festival

Running: October 30 – November 23, 2021

Location: Nose Electric Railway Line ~ Near Summit of Mt. Myoken

Official Site: http://noseden-artline.com/2021/

Art Gallery Cafe WHAT CAFE to Open New Collaborative Exhibition with the DELTA Project

A new collaborative exhibition is coming to WHAT CAFE in Tokyo! The WHAT CAFE x DELTA EXHIBITION -EXPANSION- will run from September 25 until October 24, and will give guests some incredible pieces to ponder while sipping some warm coffee. 

WHAT CAFE is an art and culture facility opened with the goal of supporting artists with promising futures in the industry. Guests can wander the gallery while enjoying a meal or beverage, with some art being available for purchase.

Flash FINCH – Ji-hae Park

Combination-cut in 2 – Saki Matsumura

Galloping on a Free-floating Planet – Yui Suzuki

real screen – Takuro Sugiyama

This exhibition was inspired by WHAT CAFE's interest in the activities of DELTA, an art project that helps plan and organize art fairs and exhibitions around Japan. It's mission is to create a new place connecting galleries, artists, and collectors, while also breaking the norm and making a space that is more accessible. The WHAT CAFE x DELTA EXHIBITION -EXPANSION- will feature 60 works by 17 cutting-edge artists carefully selected from seven different galleries based in Tokyo, Osaka, and Kyoto. The showing will ask visitors to expand their minds and become more flexible when pondering the meaning behind each of the pieces on display.

Does this art-gallery-meets-cafe sound like your kind of place? 

Art Charity Auction Opens to Support the Fight Against COVID-19

Last year, the Pola Museum Annex in Tokyo hosted a charity auction to support the fight against the COVID-19 pandemic breaking out across the globe. As the world continues to feel the effects of the virus, the charity event is returning for a second year, and is set to be held from November 12 until December 5, 2021. The title for this year's art exhibition is 'Find Your Travel.' 

Lemon Tree – Yuka Kashihara. Acrylic and oil on canvas.  2020. 

POLA Dot or snowball ~Based on Tosa Mitsuyoshi's Colored Painting of Yugiri from The Tale of Genji~ – Tetsuya Noguchi. Acrylic. 2020. 

our whereabouts – Moe Nakamura. Camphor, bronze, oil. 2021. 

Philanthropy – Yuko Higuchi. Hemp paper, pen, watercolor. 2020. 

Baby Heel-less Shoes – Noritaka Tatehama. Cowhide, pigskin, dye, metal zipper, coated crystal glass. 2020. 

Last year's charity auction raised over ¥9,145,000 (about $83,000) for the Japanese Red Cross. As the COVID-19 pandemic continues around the globe, and as Japan remains locked down, this year's event hopes to raise even more useful funds to help medical professionals on the front lines. 

 

20 artists are participating in the exhibition, with each creating one work based on the theme of 'travel.' In addition to simply viewing these pieces at the exhibition, a silent auction will also be held online. With travel being severely restricted, these works of art seek to inspire and encourage visitors to imagine a better future, when the world is open once again. All proceeds will once again be donated to the Japanese Red Cross. 

 

 

Information

Find Your Travel Charity Auction

Running: November 12 – December 5, 2021

Hours: 11:00-19:00 (Last entry 18:30) / Admission Free

Address: Pola Museum Annex 3F (1-7-7 Ginza, Chuo-ku, Tokyo)

Official Site: http://www.po-holdings.co.jp/m-annex/

Contemporary Painter Yasunari Ikenaga Opens Shou Inspired New Exhibition in Ginza

Tsutaya Ginza, located inside Ginza Six, will hold an exhibition of new works from artist Yasunari Ikenaga starting September 25, 2021. Titled 'Shonen, Shou,' the pieces in the collection were all inspired by up-and-coming actor and model Shou. 

Physical Education, Shou – Yasunari Ikenaga. 2021. 

Glaring, Honami – Yasunari Ikenaga. 2015

Yasunari Ikenaga is a leading figure in the world of contemporary beauty painting. In 2012, he won Honorable Mention at the 8th Tatehiko Suga Grand Prize Exhibition, which attracted a great deal of attention in the art world and established the genre of contemporary beauty painting. Ikenaga's paintings are characterized by their unique coloring, which is created by using mineral-based pigments. This style, as individual as the models he paints, has a uniqueness and presence that has redefined the art of painting human beings in the Japanese art world. 

'Shonen, Shou' is an exhibition focusing on new model and actor Shou, born in 2006. This is the first time Ikenaga has used a boy as his muse, and various prints of past works will also be on display during the event. 

Magnificent Work of Art on Display at Sado Island Galaxy Art Festival Until October 2

Sado Island, sitting off the Japanese mainland close to the Niigata coast, has been holding an incredible art festival since August 8, 2021. The highlight of the event is a massive glowing sculpture, made as a collaboration between Koiwa Kanaami Co., Ltd. and the Nobuaki Furuya+Yuri Fujii Laboratory at Waseda University. The eye-catching installment is meant to honor the historical Sado gold mine, one of the largest in the country, and a designated National Historic Site of Japan.

The peak production period of the mine was 400 years ago, between 1615 to 1645. The mines on Sado produced over 400 kilograms of gold and nearly 38 tons of silver each year, making it one of the largest producers in the world at the time. The town of Aikawa, where the mine is located, is now filled with historical and tourist sites, with many buildings preserved and used as museums to teach visitors about mining technology over the years. A number of rail lines once ran around today's Oma Port, carrying ore and other mining materials.

The Sato gold mine was developed by Takato Oshima, one of the most important engineers in Japanese history, and the man also responsible for creating the first blast furnace and Western-style gun in Japan.

Headlining the event, the 'Scene Spinner' installation consists of two spiral concepts: one, based on the spiral pumping machine used to drain water seeping into the mine, and the other inspired by the rail system around Oma Port. These spirals were made by using a wire mesh frame, which resembles the silhouette of the Sado gold mine. Each piece shown at the Galaxy Art Festival is meant to express the remaining historical importance of this often-overlooked area.

The exhibition site, the former Oma Port, marks the location where materials were brought from the mines, and where the remains of the modern mining industry remain today. Oma Port, which has served as the gateway between Sado Island and the mainland, seems the perfect spot to hold this inspiring event, asking visitors to look around and think about the history made on this beautiful island.

Information

Sado Island Galaxy Art Festival

Running Until October 2, 2021

Address: Aikawa, Oma Terminal (16 Aikawa Shibamachi, Sado City)

Official Site: https://www.koiwa.co.jp/sado-art

The National Museum of Modern Art in Kyoto Opens Meiji Era Exhibition

A special exhibition titled 'Japanese Landscapes Discovered: Views from and for the Outside World,' showcasing a private collection of Meiji era paintings, is now on display at the National Museum of Modern Art in Kyoto until October 31, 2021.

Inside the Exhibit

Inside the Exhibit

 

This exhibition is designed to take visitors on a journey through the Meiji period (1868-1912), the beginning of Japan's modern era, through oil and watercolor paintings of the time, and through the landscapes and customs depicted in these pieces of art. During this time, many foreign painters visited Japan, and were inspired to paint the country's beautiful landscapes and unfamiliar customs, bringing these creations back to their countries of origin. Japanese artists studied these unfamiliar painting techniques, and made their own culturally-inspired paintings, often selling them to foreign visitors as souvenirs.

Many works on display in this exhibition have never been shown publicly, with many being brought back to Japan from locations abroad. These include long-lost oil paintings by Kuroda Seiki and a massive newly-discovered work by Tamura Soryu. Other Japanese artists inspired by Western-style on display include Hiroshi Yoshida, Jirokichi Kasagi, Shotaro Koyama, and Ioki Bunsai.

Also on display are works by foreign artists who visited Japan during this period, including British news painter Charles Wirgman, French news painter Georges Bigot, and British landscape painters Alfred Parsons, Alfred East, and John Varley Jr. These three men in particular triggered a watercolor boom in Japan during the late Meiji period. Vibrant female painters such as British watercolorist Ella du Cane, a lover of Japanese gardens, also make an appearance.

Be sure to see these incredible depictions of Japan before they're gone.

Information

Japanese Landscapes Discovered: Views from and for the Outside World

Running: September 7 – October 31, 2021

Hours: 9:30-19:00 (Until 20:00 on Friday and Saturday)

Closed: Mondays, and on September 21. *The museum will be open September 20.

Tickets/Official Site: https://www.momak.go.jp/

*Admission is open until 30 minutes before closing.

*To prevent the spread of COVID-19, hours are subject to change. Please check hours before visiting.

Enjoy Contemporary Art in Nature with the 'Rokko Meets Art -Art Walk 2021-'

The Kobe Tourism Bureau will be opening the limited time 'Rokko Meets Art -Art Walk 2021-' tour on Kobe City's Rokko Sanjo between September 11 and November 24 2021.

Rokko Mountain was developed as a leisure spot by foreign residents during the Meiji Era, and is still beloved to this day for its magnificent views and abundant nature.

The 'Rokko Meets Art -Art Walk-' tour opened in 2010 in order to convey the charms of Mt. Rokko to as many people as possible while introducing them to contemporary art. Over 400 artist groups have exhibited since its opening, with visitors being able to enjoy the innovative works and scenery which changes with the art.

The 'Rokko Meets Art -Art Walk-' is not only for art fans but also for those who wish to visit Mt. Rokko for sightseeing and leisure, allowing each visitor to experience art with their five senses as the seasons change.

Some pieces are modified by the artist throughout the exhibition period, allowing you to feel the changes of the works each time you visit. Due to the Covid-19 travel restrictions, opportunities to come into contact with nature and art have greatly decreased. In response, the 'Rokko Meets Art -Art Walk-' has started a variety of projects, including online exhibitions and workshops.

Experience this fun combination of nature and contemporary art for yourself at the 'Rokko Meets Art -Art Walk 2021-!'

Information

Rokko Meets Art -Art Walk 2021-

Duration: September 11 ~ November 23 2021

Opening Hours: 10:00 ~ 17:00

Location: 12 spots throughout Rokko Sanjo

Satellite Venue: Arima Onsen Area

JR Sannomiya Station Square Special Exhibition: 'Rokko Meets Art -Art Walk-' Selection

Tickets・Official Site:  https://www.rokkosan.com/art2021/

Nihonbashi Art Aquarium Museum Closes for Renewal and Relocation

The Nihonbashi ART AQUARIUM will be closed on September 26 2021 to make way for new exhibits and works. The museum is scheduled to be relocated in the first half of 2022.

The ART AQUARIUM Museum opened in Nihonbashi, Tokyo on August 28 202 with the concept of "a museum where life dwells." This will be the largest renewal in the history of the museum Museum, opened by writer and general producer Hidetomo Kimura, with the addition of more exhibits and new and improved interactive areas.

The Nihonbashi Art AQUARIUM Museum opened alongside the 2020 Tokyo Olympics and Paralympic, with the expectations that visitors would come from both within Japan and overseas, thanks to the exhibitions which easily explain and represent Japan's proud traditional culture and performing arts, but due to Covid restrictions, foreign tourists are still unable to enter the country. Despite this, the Museum saw many customers and with the closing of the Olympic and Paralympic Games, the museum will be closed in preparation to relocate to the new ART AQUARIUM. If you want to see the Nihonbashi location for yourself then this is your last chance!

In addition, the "ART AQUARIUM" digital tour is being held from September 12, allowing you to appreciate the Museum in a digital format until the reopening.

Make sure to check out the Nihonbashi ART AQUARIUM while you have the chance!

Information

ART AQUARIUM Museum

Address::1-3-9 Nihonbashihonchō, Chuo-ku, Tokyo

Opening Hours: 10:00~19:00 (L.A 18:30)

Official Site: https://artaquarium.jp

Hyatt Centric Kanazawa Reveals Halloween Inspired Menu for October

All-day restaurant FIVE – Grill & Lounge, located within the Hyatt Centric Kanazawa hotel, will begin serving up a selection of Halloween-inspired treats beginning October 1, including cake sets, parfaits, muffins, and various lunch and dinner items.

Guests will also be able to enjoy some mischievous cocktails and mocktails inspired by witches and ghosts!

Halloween Cake Set 

Black Sesame Pudding

Mummy Macaron

Ghostly Mousse

Pumpkin Ice Cream Sandwich

Coffin Tart

Monster Cream Puff

Halloween Parfait Set

Halloween Dinner/Lunch Course

Halloween Muffin Box

Halloween Cocktails 

Spooky Night

Hallo-Wine Sangria

I sWitch (Mocktail)

The Halloween Cake Set is filled with ghoulish treats, each one displaying incredible attention to detail. In the Halloween Parfait Set, guests can enjoy a tower of different sweets, including black currant and chocolate. Themed with creepy eyeball decorations throughout, it offers a variety of overlapping textures and tastes guests will want to savor until the last bite.

 

When thinking of Halloween, the colors orange and purple instantly come to mind. For the Halloween Dinner/Lunch Course, the menu's creators went with a more dark theme, envisioning a ghost appearing at any moment. The entire restaurant will be decorated in black and gray, creating a truly haunting dining experience.

Don't miss out on the Halloween Muffin Box, a set of mini-muffins made with fresh autumn ingredients, and offering a much cuter feel. Quantities are limited!

The gin-based Spooky Night cocktail is refreshing, with a bold blue color and red-rim on the glass, sure to turn your mouth bright crimson. Hallo-Wine Sangria, house-made with autumn fruits, has a unique design, with a skeleton rising from the glass! For those wanting a mocktail, the I sWitch asks guests to pour the accompanying red syrup over the cotton candy, changing both the appearance and flavor of the drink as if by witchcraft!

Which of these treats would you be after?

teamLab Announce New Autumn-Limited Scenery for Art Exhibition in Mifuneyama Rakuen Park in Kyushu

The natural art exhibition "VOLVO teamLab: A Forest where Gods Live," hosted by teamLab at the Takeo Onsen in Mifuneyama Rakuen park, will be decorated in autumnal scenery for a limited time to mark the season. The lights will be lit up in the shades of autumn leaves, while interactive seasonal flowers will bloom in your tea. The Light Sculpture of Flames will also be unveiled, exhibiting until November 7 2021.

VOLVO teamLab: A Forest where Gods Live

Works that change with the seasons 

Forest and Spiral of Resonating Lamps in the Forest – One Stroke, Autumn Mountain, teamLab, 2018.

Flowers Bloom in an Infinite Universe inside a Teacup, teamLab, 2016.


Newly Opened Works

Light Sculpture of Flames, teamLab, 2016.

The Mifuneyama Rakuen Park was built on a 500,000 square metre site that has been surrounded by nature for over three million years. This year marks the seventh year of the 'VOLVO teamLab: A Forest where Gods Live" outdoor exhibition, which opens every summer and autumn. The exhibition combines nature and art on a grand scale, even featuring in CNN's list of "Outdoor art exhibitions to see around the world."

One of the special features of teamLab's works is that they change with the season, including this one, where the colours will be changed to match the Autumn.

The lamps in the Forest and Spiral of Resonating Lamps, which can be found in the lobby of the Mifuneyama Rakuen Hotel, will light up in warm fall shades to create the Autumn Mountain. In addition, you can enjoy drinking tea brewed using seasonal flowers at the Flowers Bloom in an Infinite Universe inside a Teacup installation. This is a unique Autumn experience!

The Light Sculpture of Flames has been on display at teamLab's large-scale solo exhibition and will be shown in public for the first time, having been described as the "first art piece to be accepted in Silicon Valley."

The interactive light sculpture forms a 3D flame using multiple light points and will be shown in a collaboration space with VOLVO, the exhibits main partner.

 

Why not immerse yourself in the nature of Autumn with teamLab?