Free Online Japanese Music Festival NEXT VISION JAPAN 2021 Heads Online With XR Technology
A collection of Japanese companies, such as IMAGICA GROUP, IMAGICA EEX, PICS, Robot Communications, IMAGICA Lab., Photron, IMAGICA IRIS, Cosmo Space, and more are coming together to host NEXT VISION JAPAN 2021 XR LIVE (NVJ2021 XR LIVE), an no-audience concert that will take place at the Geo-Cosmos stage at National Museum of Emerging Science and Innovation in Odaiba, on Tokyo. It will be streamed live on  YouTube for free on March 16, 2021 from 20:00 (JST).
NVJ2021 XR LIVE will incorporate the latest in XR technology to create an entirely new online live music and future entertainment experience.
The event has an incredible line-up of artists set to perform including singer-songwriter Sayuri, Cö shu Nie who is known for their themes for the Tokyo Ghoul anime series, ixR from AKB48, ballet dancer Mizuka Ueno, the New Japan Philharmonic orchestra, and more.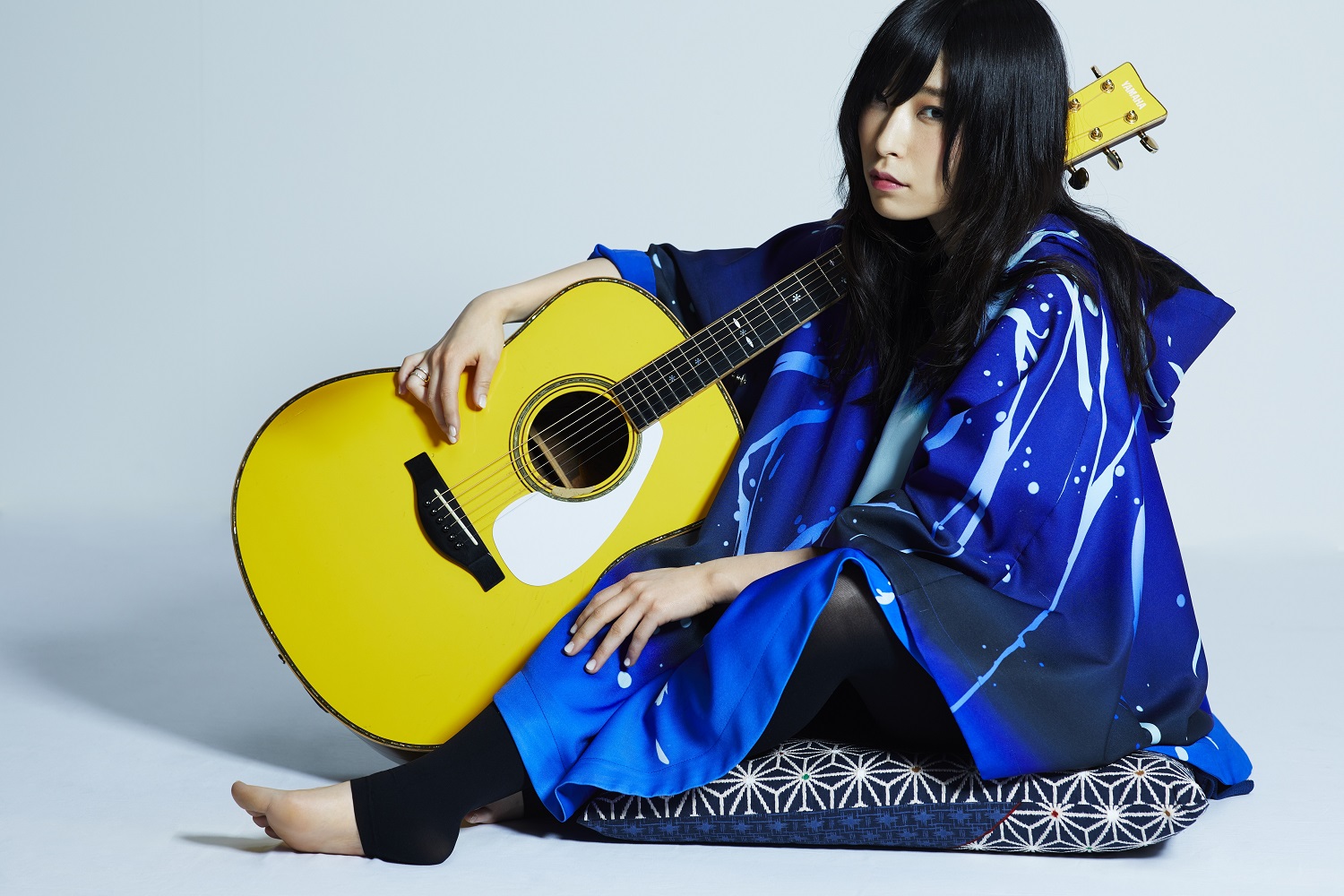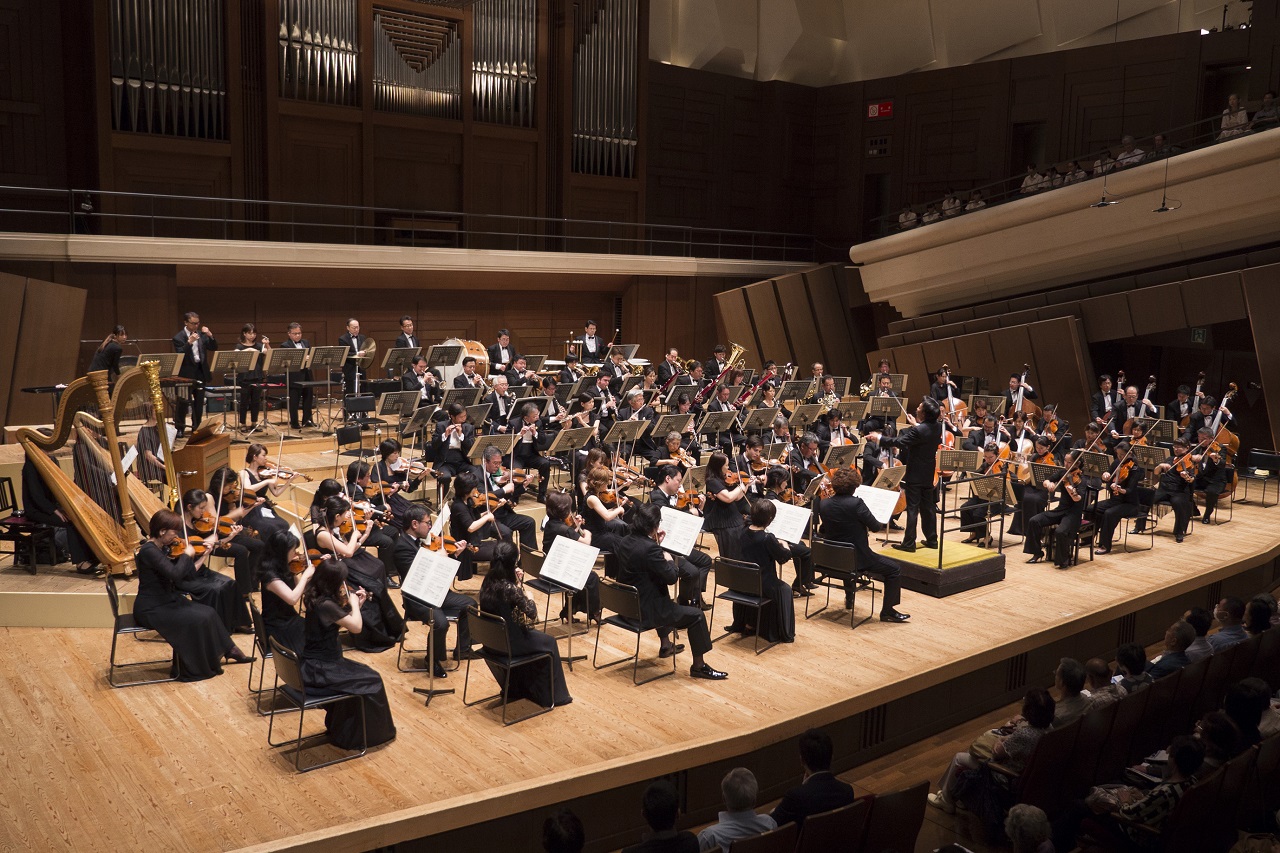 According to a survey carried out on July 30, 2020 by CyberZ, OEN, and Digital InFact, it is predicted that the amount of money that will be earned from online live concerts in Japan will grow to 100 billion yen by 2024. It is fitting then that events such as NVJ2021 XR LIVE are working to create more immersive and innovative shows.
National Museum of Emerging Science and Innovation | Comment
"Geo-Cosmos is an exhibit that was made to connect lots of people allowing them to see the everchanging Earth from space. It uses several different pieces of scientific data to project the real appearance of the earth and shows the possibilities of 3D visual representation created by scientists and creators. This concert will serve as a new challenge for Geo-Cosmos. We hope you look forward to seeing Geo-Cosmos 'transform' on the live stage in this fusion of the real and the virtual."
Information
NEXT VISION JAPAN 2021 XR LIVE
Date: March 16, 2021 @ 20:00 (JST)
Style: No-Audience Live Stream
Platform: YouTube and elsewhere
Price: Free
Official Website: https://eex.co.jp/bunka/
RELATED ENTRIES
【KAWAII LAB.】New Idol Group「CANDY TUNE」Debut Concert Planned for March 14 at Spotify O-EAST

A new idol group is coming in March 2023 from KAWAII LAB. , to promote Japan's growing idol culture to the world.

So far, four members have been announced ahead of the group's debut concert. The group name and details of their debut concert have just been revealed!

Following IDOLATER and FRUITS ZIPPER, the third idol group born from KAWAII LAB. has been announced as CANDY TUNE. The name is meant to evoke the image of both kindhearted girls and catchy melodies and harmonies.KAWAII LAB. will continue to focus on its concept of promoting Harajuku culture to the world.

The four members announced so far are Mizuki Kirihara, Rino Fukuyama, Natsu Minami, and Nanako Ogawa. More members will be announced in the near future.

Clockwise from top: Mizuki Kirihara, Nanako Ogawa, Rino Fukuyama, Natsu Minami

CANDY TUNE's debut concert titled KAWAII LAB. SESSION ~CANDY TUNE~ will be held on March 14 at Spotify O-EAST! IDOLATER and FRUITS ZIPPER, both created by KAWAII LAB., will also perform, with the members of CANDY TUNE performing on the same stage as their seniors for the first time.

Information

KAWAII LAB. SESSION ~CANDY TUNE~
Venue: Spotify O-EAST
Date: March 14, 2023
Time: Doors open 17:30 / Show starts 18:30 / VIP Event Ends 22:30
Performers: IDOLATER / FRUITS ZIPPER / CANDY TUNE
https://w.pia.jp/t/candy-tune/

[Tickets]
Admission: VIP ¥5,000 / General ¥3,000 / Day-of ¥3,500
Tickets: https://w.pia.jp/t/candy-tune/
VIP Admission Lottery: February 2 at 21:00 – February 15 at 23:59
General Sales: February 18, 12:00~

■CANDY TUNE Official Social Media
Twitter:@candy_tune_
Instagram:@candy__tune
TikTok:@CANDY_TUNE

Vickeblanka Releases Live Video of Black Clover Anime Theme Song 'Black Catcher'

Singer Vickeblanka has released a live performance video of Black Catcher, the opening theme song for the anime series Black Clover. On January 25, 2023, the singer will release Vickeblanka presents RAINBOW ROAD -Ki- on Blu-ray and DVD.

Black Catcher – Vickeblanka (from「RAINBOW ROAD -Ki-」LIVE DVD&Blu-ray on sale January 25, 2023)

Black Catcher serves as the 10th opening theme for Black Clover. The song has been ranked in Spotify's Top 10 Most Played Japanese Songs Overseas for three consecutive years and has been streamed over 160 million times. The accompanying music video has been viewed over 50 million times.

Vickeblanka appeared in the recent Shochiku Tokyu New Year's drama series Kaden Samurai Special Stop! Chuushingura. At the start of the series, the main character Shijuro Kanenashi plays a yakuza in prison after being falsely accused of a crime. The series co-stars Kenichi Takito who was surprised by Vicke's powerful performance.

Treasure, the theme song for the regular drama series, is also being used as the theme of this special.

Vickeblanka presents RAINBOW ROAD -Ki- will be released on Blu-ray and DVD on January 25, 2023. This was the singer's first arena concert, featuring a rare 19-track setlist including encores.

The live show includes signature tracks like Masshiro, Ca Va?, and ULALA, as well as an encore performance of the song Changes. The concert release also includes a 2-CD set of live recordings from the performance. The asymmetrical stage featured a unique acoustic setup that is fully captured in this incredible set.

In addition to the standard edition, a Limited First Edition will include a 52-page photobook with rare images from the rehearsal.

Those who preorder through the French Link fan club will receive a special rubber band, and an A3-size calendar poster on a first-come, first-served basis. 55 people who preorder by midnight on January 6 will win an A3-size calendar poster autographed by Vickeblanka himself.

Information

Vickeblanka presents RAINBOW ROAD -Ki-
Release Date: January 25, 2023
Preorder: https://vickeblanka.lnk.to/RAINBOWROAD_DVDBD

●DVD+2 CDs
Limited First Edition
Sleeve with 52-page photobook
Product Number: AVBD-27616/B~C
Price: ¥8,000 (Excluding tax)

●Blu-ray Disc+2 CDs
Limited First Edition
Sleeve with 52-page photobook
Product Number: AVXD-27617/B~C
Price: ¥8,000 (Excluding tax)

●DVD+2 CDs
Product Number: AVBD-27618/B~C
Price: ¥6,000 (Excluding tax)

Official Site: https://vickeblanka.com/

Report: FRUITS ZIPPER Holds First Concert in Taiwan for New Years Event, 70,000 in Attendance

FRUITS ZIPPER will hold a solo concert at LINE CUBE SHIBUYA on February 12, 2023. The idol group's representative track Watashino Ichiban Kawaiitokoro has pulled in over 600 million plays on TikTok. 

The group debuted in April 2022 with the concept 'from Harajuku to the world.' Within their first year, FRUITS ZIPPER has attracted fans from around the world, holding their first overseas event in Thailand in October.

On December 31, the girls took to the stage in Tainan, Taiwan for the Tainan Christmas and New Year's Eve Party. Many popular Taiwanese artists, including W0LF(S), the Korean idol group EPEX, and Aaron Yan from the boy band Fahrenheit performed at the event which attracted over 100,000 people.

Aaron Yan announced FRUITS ZIPPER as they headed to the stage and the audience quickly burst into excited cheers. While many in the audience had never heard of the idol group before, their curiosity was piqued by the sound of local fans. 

After performing RADIO GALAXY, the members introduced themselves one by one in Chinese, much to the delight of the audience. 

The group then performed Sekaiwa Kimikara Hajimaru. The music video for the song was uploaded to YouTube on December 25 and has pulled in over 60,000 views to date. Soap bubbles floated and sparkled throughout the venue during the song, and to show their cool side, the girls then switched to We are Frontier, a fan favorite.

Aaron reappeared for the next MC section, interviewing the FRUITS ZIPPER members. "People in Taiwan are so incredibly kind," said Noel Hayase. "They have been so nice to me and it's made me so happy." When asked how she felt about so many people in the audience knowing the song Watashino Ichiban Kawaiitokoro, Suzuka Chinsei answered with a smile. "We're so happy that so many people love FRUITS ZIPPER and our music. You've given us so much love, and we'll keep giving that love back through our music. We want to reach the whole world, the whole universe!" She finished by saying "I love you" in Chinese. 

As expected, the girls finished their set by performing the song Watashino Ichiban Kawaiitokoro. When the familiar intro began playing, the audience erupted in cheers, and fans danced together during the chorus. Again, soap bubbles filled the venue and the audience was transformed to match FRUITS ZIPPER's kawaii style. As the song came to a close, the girls said goodbye in Chinese. 

The event was broadcast live on the Taiwanese TV channel TVBS and was streamed live on YouTube, pulling in 30,000 viewers during FRUITS ZIPPER's performance.

Only eight months following their debut, FRUITS ZIPPER performed live in front of 100,000 people, with 70,000 in attendance and 30,000 viewing virtually. Given their incredible success in Taiwan, 2023 is sure to be a big year for these budding idols!

Photo: Harry Huang

Information

■FRUITS ZIPPER 1st LIVE TOUR 2023 WINTER
Date: February 3, 2023
Venue: ReNY limited
Time: Doors open 17:30 / Show starts 18:30
Contact: Sunday Folk Promotion (052-320-9100) *Open daily 12:00-18:00

Date: February 5, 2023
Venue: Nanba Hatch
Time: Doors open 16:30 / Show starts 17:30
Contact: Kyodo Information (0570-200-888)

FRUITS ZIPPER 1st LIVE TOUR 2023 WINTER ~FRUITS DAY~
Date: February 9, 2023
Venue: Shibuya WWW X
Time: Doors open 18:00 / Show starts 19:00
Contact: HOT STUFF PROMOTION (03-5720-9999) *Open weekdays 11:00-19:00

FRUITS ZIPPER 1st LIVE TOUR 2023 WINTER ~ZIPPER DAY~
Date: February 10, 2023
Venue: Shibuya WWW X
Time: Doors open 17:30 / Show starts 18:30
Contact: HOT STUFF PROMOTION (03-5720-9999) *Open weekdays 11:00-19:00

■FRUITS ZIPPER 1st LIVE TOUR 2023 WINTER -TOUR FINAL-
Date: February 12, 2023
Venue: LINE CUBE SHIBUYA
Time: Doors open 17:00 / Show starts 18:00
Contact: Sunrise Promotion Tokyo (0570-00-3777) *Open weekdays 12:00-15:00

■Release Information

Sekaiwa Kimikara Hajimaru – FRUITS ZIPPER (Digital Single)
Streaming Date: November 11, 2022
Streaming URL: https://ssm.lnk.to/SKH

Akiyoshido Cave in Yamaguchi to be Illuminated for Christmas & Valentine Theater Event

The Mine City Tourism Association has announced a Christmas & Valentine's Day event at Akiyoshido Cave, one of the largest limestone caves in Japan. The event will see the natural wonder illuminated by a number of colorful lights. The Christmas event will run from December 21 to 25, 2022, while the Valentine's Day event will run from February 10 to 14, 2023.

Akiyoshido Cave is one of Yamaguchi Prefecture's most popular tourist attractions. The interior will be decorated with colorful lights and unique soundscapes, creating a once-in-a-lifetime setting for visitors. These illuminations and sounds were directed by world-renowned lighting designer Motoko Ishii, known for her work on Tokyo Tower and the Akashi-Kaikyo Bridge.

Information

Christmas & Valentine Theater ~ Akiyoshido Cave 'Fantasy of Light and Echoes'

Dates:
Christmas Theater: December 21 – December 25, 2022
Valentine Theater: February 10 – February 14, 2023
Times: (1) 10:00-11:00 (2) 12:00-13:00 (3) 14:00-15:00
3 events per day

Venue:
Akiyoshido Cave, Shuhocho Akiyoshi, Mine, Yamaguchi

Tickets/Details:  https://karusuto.com/event/christmas-valentine-theater-2022/

Hatsune Miku JAPAN TOUR 2023 ~THUNDERBOLT~ Announced

Virtual songstress Hatsune Miku will tour Japan in 2023! Hatsune Miku JAPAN TOUR 2023 ~THUNDERBOLT~ will begin in Nagoya in February 2023 and will travel to Osaka, Fukuoka, Tokyo, Sapporo, and other cities in Japan. Miku won't be the only one performing–Rin and Len Kagamine, Luka Megurine, MEIKO, and KAITO will also appear! The online lottery for tickets will open on November 18 at noon and will end on December 5 at 23:59.

Featuring a Main Visual by Aki Akane and Theme Song by jon-YAKITORY

The main visual for the tour was drawn by popular illustrator Aki Akane and features a futuristic and extremely dynamic portrait of Hatsune Miku herself.

The event theme song, titled THUNDERBOLT, will be performed by music creator jon-YAKITORY. This will be released at a later date, so stay tuned!

Original merchandise will also be available during the tour, so keep an eye on the official website and Twitter page for more details as the tour's start date gets closer!

Information

Hatsune Miku JAPAN TOUR 2023 ~THUNDERBOLT~ 

Advance Online Tickets (by Lottery): November 18 at 12:00 – December 5 at 23:59

Official Site: https://piapro.net/japantour2023

Chainsaw Man Tokyo Special Division 4 Event and Pop-Up Shop to Open in Tokyo

A story-based digital GPS rally inspired by Chainsaw Man will be held within Tokyo's subway system from November 1 until November 28. Fans of the anime series won't want to miss it!

Participants will be tasked with one vital mission: to find five senior devil hunters who are currently undercover at subway stations around the city.

Participants will download an app from the special website and follow the instructions within to find stamp locations at stations throughout Tokyo. When they reach the designated location, they'll find a special poster, and they'll just need to press a button in the app to earn a stamp. By collecting stamps in all six locations, fans will receive a unique key visual which can only be obtained through this event. 

Pop-Up Shop

During the event period, fans will also find a limited-time pop-up shop inside Ikebukuro Sunshine City. Original collaboration items will be on sale, and a game will be set up with winners able to walk away with unique prizes. From November 1 to November 20, admission to the shop will be by advance reservation only on a first-come, first-served basis to reduce crowding. Reservations can be made through the official website.

©藤本タツキ/集英社・MAPPA

Kyary Pamyu Pamyu Concludes 10th Anniversary Tour with Spectacular Performance at Budokan

On October 19, Kyary Pamyu Pamyu celebrated her 10th anniversary as an artist in the best way possible–by holding her first Nippon Budokan concert in six years. The conclusion of her national tour, the show was mysteriously titled 'UMA 105.' 

Kyary's special performance was also streamed to a worldwide audience via Zaiko Connect, with the video available to stream through January 2023. The stage itself reflected Kyary's unique style, with a UFO sporting disco ball legs on the ceiling, a brightly-lit pyramid with eyes in the center, and mushrooms and octopus legs dotting the sides of the stage.

While many fans in the audience were expecting the same set list used during the rest of the tour, they were shocked to find it completely redesigned. The singer performed a whopping 82 tracks, blending full versions, short versions, and medleys, giving fans a chance to relive the past decade of her career. All five of Kyary's full albums were represented: Pamyu Pamyu Revolution (2012), Nanda Collection (2013), Pika Pika Fantajin (2014), Japamyu (2018), and Candy Racer (2021), along with her first mini-album Moshi Moshi Harajuku (2011). The groundbreaking performance also included a cover of a CAPSULE track–the duo is also managed by ASOBISYSTEM, and due to her love of their music and her working relationship with Yasutaka Nakata, Kyary decided to sign to the same agency.

During the opening video, Kyary appeared in a stunning pink dress and mask to address everyone's question–what does 'UMA 105' mean? This refers to 105 unidentified organisms, or 105 songs, that have been released by the singer so far. Suddenly, it was also announced that filming was permitted, and the concert began with two of Kyary's most popular songs, Invader Invader and PONPONPON. Utilizing the incredible power of 12 additional speakers on the Budokan floor, the sound quality was stunning.

While the performance conjured memories of Kyary's earlier days as a performer, it also showed the evolution of the pop star over the past decade. Beloved by audiences abroad, it's no wonder that the singer was invited to perform at this year's Coachella, one of the world's largest music festivals. The dancers at Budokan had been active as KPP dancers since they were children, growing up with Kyary and her music. Understandably, this made the show even more emotional. 

"Good evening and welcome to Nippon Budokan," Kyary yelled during the first MC portion. "Welcome to the finale of my tour! The title of the show, UMA, means 'unidentified organism,' and 105 refers to the number of songs I've released so far. How would you like me to perform most of those songs tonight?" A number of fans at the venue were dressed in Kyary costumes from past releases and concerts, and with glowsticks in hand, the audience became a sight to behold.

The music scene has undergone major changes over the past decade. Kyary Pamyu Pamyu's debut signaled a huge shakeup in the industry, with the artist becoming a leader in both Harajuku and Kawaii culture upon the release of her PONPONPON music video a decade ago. The video spread like wildfire around the world, trending on YouTube and catching the attention of major stars like Katy Perry, Lady Gaga, and Charli XCX, all of whom have been greatly influenced by Kyary's works.

The nineteenth track to be performed was the popular Tsukematsukeru. Created with producer Yasutaka Nakata, the song is known by many as the heart of Kyary's identity, with her colorful outfit and over-the-top dance moves. Goosebumps appeared on my skin when the intro rang out, and the show continued with a medley from the Nanda Collection album. Kirakira Killer, Mondai Girl, and Crazy Party Night ~Pumpkin no Gyakushu~ rang out in perfect succession, and the audience was enthralled.

The dancers were dressed as four different types of monsters, each with unique characteristics. Kyary decided to use four dancers all from different dance backgrounds: Okapi, playing Flat Woods Monster, performed an amazingly technical ballet; SHO→TA, playing the Yeti, utilized his height to put on a powerful hip-hop show; Randy, playing the Mothman, dazzled the audience with his stylish voguing; and brown, playing the Chupacabra, showed off his House moves. 

During the intermission, the dancers were given the stage to show off their unique styles and personalities while performing to Kyary's songs. Kanzen Keitai was paired with ballet, Kimi no Mikata was paired with hip-hop, Slow-mo was paired with voguing, and Jumping Up was paired with House in rapid succession. 

To start the second half, the show moved into EDM mode with DE.BA.YA.SHI. 2021 and Candy Racer. The GASH Crew, comprised of three dancers chosen as winners in the Adobe DANCE VIDEO FES dance video contest in August, performed during Dodonpa, and fans couldn't help but move along.

Fashion Monster, a song loved by audiences around the world, continued to lead the charge, and fans were impressed by the variety of tunes being played in such quick succession. The track was followed by the Pamyu Pamyu Revolution section, paying homage to the legendary album that made Kyary famous. This blended into a unique medley of CAPSULE cover songs. 

If one were to look back on Kyary's success over the past decade, it was largely due to her gaining popularity in the West. Over the past year, PONPONPON and Cherry Bonbon have seen a resurgence in popularity due to TikTok users in Thailand, Korea, and other countries. 

The venue exploded with excitement as the EDM track Harajuku Iyahoi began before flowing in the mellow pop track Kamaitachi. In colorful style, Kyary Pamyu Pamyu gave a full–and very danceable–performance of Gum Gum Girl, and another medley began, this time from Japamyu. Things felt like a 24-hour TV marathon, with the energy starting to reach a fever pitch and the audience in a complete frenzy. Even as Ninja Re Bang Bang and Sai & Co rang out, fans were already begging for an encore.

As the seemingly endless applause continued on and on, Kyary changed into a new outfit. Of course, her signature ribbon was in place on top of her head. 

Her emotional MC segment began, with fans giving their undivided attention. 

"My voice is worn out…I think I really might have sung too much," Kyary began with a strained laugh. "Thank you for coming out to the finale of my 10th-anniversary tour. I fell in love with fashion when I was in high school, and at the time, people would giggle at me when I walked down the street. They'd look at me like I was just some weirdo. I was just some odd girl with a big ribbon on her head. But for me, it felt normal. Soon after, I started my career as Kyary Pamyu Pamyu. That was a spur-of-the-moment name, and I really didn't think I'd still be using it a decade later. It's all thanks to the staff members and fans who have supported me. You're why I'm standing on stage at Nippon Budokan today."

Through tears, Kyary continued. "Thank you, from the bottom of my heart. I never thought I'd be able to perform at Budokan, let alone three times. I want to keep going, and I want to do my best for another 10 years. I want to become someone who can change nothing into something in this world. Thank you, I'm so happy," the artist said with a flourish. 

"I wanted to push the envelope for my Budokan show. There are things that might seem impossible, but you might be surprised by what you can achieve if you just try. That's what I wanted to embody with my dancing today. I'm happy that I sang so much that I'm losing my voice! I don't think I'll be able to wake up tomorrow, and I'm pretty sure I won't be able to talk either, so I'm just going to take a break," Kyary said with another laugh. Striking a pose, it seemed like the unidentified creature was Kyary Pamyu Pamyu herself. 

 

The show was a culmination of the artist's growth over the past decade. The last ten years have seen the world of entertainment change dramatically due to the internet, allowing fans from all over to experience music and culture from artists around the world. 

 

Before performing her new electro-pop song Isshin Doutai, Kyary spoke about her accident this summer, in which she cut her leg while swimming in the ocean resulting in ten stitches. "I bought a swimsuit during the tour, and was happy to finally go to the beach, but I really got hurt. It's healing really well, but I want to love this scar because it's a part of me. Be sure to watch the music video–I made the scar sing!" 

 

The final song was Chan Chaka Chan Chan, which also served as the final song for other stops on the tour. Rather than saying 'goodbye,' the lyrics were changed to 'see you soon,' bringing certain members of the audience to tears. After this performance, it's easy to see that Kyary is continuing to level up. This legendary performance showed off the best of the Queen of Harajuku and was a delight from start to finish.

 

In November, Kyary will appear at True Color Festival THE CONCERT 2022, the world's largest music festival focusing on diversity and inclusion. This will mark Kyary's first collaboration with Katy Perry, who helped make the artist popular worldwide. We wish Kyary success over the next decade.

 

Text: Fukuryuu (Music Concierge)

Photo: Aki Ishii

 

[Archived Stream]

10th ANNIVERSARY JAPAN TOUR 2022 -TOUR FINAL- UMA 105

Available to stream worldwide on Zaiko Connect

Stream Available: October 19, 2022 – January 9, 2023

URL: https://connect.zaiko.io/e/kpp10

 

[Concert Information]

[True Colors Festival THE CONCERT 2022]

November 19, 2022 – Doors open 16:00 / Show starts 18:00

November 20, 2022 – Doors open 15:00 / Show starts 17:00

Venue: Tokyo Garden Theater

 

Contact: 

True Colors Festival THE CONCERT 2022 Office

Phone: 050-5541-8600 (9:00~20:00 daily)

 

[Kyary Pamyu Pamyu Special Live 2022 ~Back to Coachella~]

Date: December 20, 2022

Venue: Nanba Hatch (Osaka)

 

Date: December 21 and 22, 2022

Venue: EX THEATER ROPPONGI (Tokyo)

Interview: Shakuhachi Player Yoshimi Tsujimoto Discusses Her Craft and the Upcoming Concert at Kumano-Nachi Taisha

Each year, an incredible event is held at Kumano-Nachi Taisha, a Shinto shrine and World Heritage Site located in the Kii Mountain Range of Wakayama Prefecture.

To kick off the 'diamond celebration,' a special concert will mark the 1,250th anniversary of the birth of Kobo Daishi, the Japanese Buddhist monk who founded the Shingon school of Buddhism. Yoshimi Tsujimoto, a shakuhachi player from Hashimoto, will perform in the concert scheduled to begin on October 22 at 13:30. 

Moshi Moshi Nippon sat down with Yoshimi Tsujimoto to discuss her music and, most importantly, her interest in sharing the sound of the shakuhachi with the world.

 

−How did you become interested in the shakuhachi? 

My father loved the shakuhachi, and because of that, I grew up surrounded by the sound of it. That's how it all began!

 

−What attracts you to playing the shakuhachi?

I love the timbre of the shakuhachi. 

Those who play the shakuhachi often say that a single note has the power to bring someone to enlightenment. 

Curiously, individual differences in tone are more easily discernible with the shakuhachi than with other instruments. That means that a person can express themselves in more unique ways.

 

 −You've performed in many different countries. Do you get different reactions to the shakuhachi in other countries when compared to Japanese audiences?

I have a vivid memory of a time I performed a classical shakuhachi piece solo. This particular type of classical music is called 'wabi-sabi,' and it isn't very loud or lively. 

In Japan, when I finish a performance, people usually clap. But when I performed in South America, as soon as the piece concluded, there was a standing ovation with people shouting "Bravo!" That would never happen in Japan, and it left such a lasting impression on me.

 

−Are there any countries that have left a lasting impression on you, or that you would like to visit in the future?

I have good memories of every country I've visited, but I think that Cuba left the biggest impression. I just made me think about how incredible music can be.

I'd love to visit Bulgaria, Morocco, Armenia, Uganda…it's tough, because I want to visit every country I haven't been to yet. (laughs)

 

−You're from Hashimoto City, near Mount Koya. How did you feel when you heard that this concert would be held so close to your hometown?

What I felt was pure joy.

Personally, I've always loved Mount Koya, and I went there many times as a child. It's such a pleasure to be able to perform there.

 

−Tell us some of your favorite memories involving Mount Koya.

I go to Mount Koya at least three or four times a year. It's not a particular memory per se, but every time I go, I love to eat vegetarian food, explore, and buy wheat buns and sesame tofu as gifts to take home.

 

−Are there any local foods or places that you'd recommend?

The fruit is delicious in Wakayama, and my hometown is famous for persimmons.They are so yummy, and I just want everyone to try them!

Mount Koya and Kumano Kodo are both World Heritage sites, and they are both absolutely breathtaking. Other than those, I'd recommend Adventure World! It has adorable pandas roaming around freely and the most wonderful dolphin shows. Everyone from around the country should visit!

 

−Finally, do you have a message for Moshi Moshi Nippon readers?

Japan is filled with incredible places and culture. The shakuhachi, a beloved traditional Japanese instrument, is one piece of that culture.

I want audiences around the world to hear the sound of the shakuhachi and to make it more familiar. If you have a chance to hear it, I hope you will.

Be sure to follow Yoshimi Tsujimoto's activities going forward as she shares the beauty and culture of shakuhachi with the world.

Information

Concert at World Heritage Site Kumano-Nachi Taisha (Wakayama)

Date: October 22, 2022 at 13:30

Venue: Danjo-garan Buddhist Temple

Hello Kitty Autumn Event 'Apple Halloween 2022' Running Until October 31

HELLO KITTY SHOW BOX, a theater and restaurant offering Hello Kitty-themed shows and meals on Awaji Island, and HELLO KITTY APPLE HOUSE, an apple-shaped observation theater based on the popular character's home, are both currently holding the Apple Halloween 2022 event until October 31! 

Guests can enjoy a mystery-solving event and some adorable photo spots inspired by apples and the Halloween season. By solving certain riddles, visitors will be rewarded with candy!

Come have fun this Halloween with Hello Kitty, friends, and family!

Started in October, the New Show 'HELLO KITTY THE PARTIES' Gets Rave Reviews

HELLO KITTY THE PARTIES, a new show at the theater and restaurant HELLO KITTY SHOW BOX, will run until December 30, 2022. The show features a new theme each month and currently features a jazz band.

October's theme is Happy Halloween Party, and visitors can listen to a number of famous songs while enjoying tasty and healthy dishes packed with autumn flavors. At the end of the performance, a meet and greet with Hello Kitty will be held. November's theme will be Hello Kitty's Birthday Party, while December will focus on a Christmas Party!

Information

Apple Halloween 2022

Running until October 31, 2022

Hours: 11:00-17:00

Venue: Awaji Hello Kitty Apple Land ( 177-5 Nojimahirabayashi, Awaji, Hyogo)

Official Website: https://awaji-resort.com/hellokittyshowbox/

AFTERSHOCK FESTIVAL 2022 Filled to Capacity! BAND-MAID's Solo U.S. Tour Begins with 20,000 Fans

BAND-MAID, one of the most popular Japanese bands abroad, recently performed at AFTERSHOCK FESTIVAL 2022 in Sacramento, California. On October 9, the last day of the massive 4-day rock festival, the band performed their first U.S. show in three years. We're taking a look at the group's successful performance, which has audiences anxious for BAND-MAID to arrive in their city.

Appearing on the Coors Light Stage, the group began with the instrumental track from now on. Miku Kobato (Gt.&Vo), KANAMI (Gt.), MISA (Ba.), and AKANE (Dr.) immediately attracted the audience's attention, still riding the high of their newest EP release, Unleash, on September 21. BAND-MAID, whose intense music is something you'd never expect from a group of girls in maid outfits, showed off their performance ability from the beginning. As the impressive guitar riff of DOMINATION continued along with the cheers of 10,000 fans in the audience, SAIKI (Vo.) made her appearance. Raising both hands to spur the audience on, fans began yelling out the member's name as Choose me, a very popular song overseas, began. As the momentum continued, BAND-MAID began playing songs from the new Unleash EP, including influencer and, of course, Unleash!!!! The final song, NO GOD, began with an incredible intro arrangement, and the crowd continued to grow–so much so that security guards had to step in to keep the peace. A total of seven songs were performed during the 30-minute show, and audiences were more than thrilled.

After the performance, the group attracted a large number of requests for interviews from international media outlets. Other performers, such as the Mexican trio The Warning and The Pretty Reckless, immediately came to mingle with the BAND-MAID members.

The U.S. tour will begin on October 12, and the first solo concert is expected to bring in over 20,000 fans. 12 of the 13 stops on the U.S. tour have sold out, proving the group's international popularity.

In addition to their appearance at MERRY ROCK PARADE 2022 on December 18, the band will hold its largest-ever solo concert at the Tokyo Garden Theater on January 9, 2023. Tickets are now on sale by official lottery, so don't miss your chance to watch these girls continue down their path of world domination!

Information

BAND-MAID – AFTERSHOCK FESTIVAL 2022 Report / The Beginning of the U.S. Tour

Official Site: https://bandmaid.tokyo/

Popular Swimming Anime Free! to Hold 10th Anniversary Event at Saitama Super Arena in Summer 2023

The popular anime series Free! will celebrate its 10th anniversary with a special event at Saitama Super Arena on August 13, 2023. Cast members from the series, including Nobunaga Shimazaki, Tatsuhisa Suzuki, Mamoru Miyano, Tsubasa Yonaga, and Daisuke Hirakawa, will be in attendance. Free! -the Final Stroke- The Second Volume will be released on Blu-ray and DVD on April 5, 2023, and will include a priority purchase application ticket for the special event. Check out the official website for details!

 


The Free! anime franchise, which is loosely based on the High Speed! light novels by Kouji Ooji, began in 2013 and includes three TV series and multiple films produced by Kyoto Animation. The three anime series–Free!, Free! Eternal Summer, and Free! Dive to the Future–have been incredibly popular around the world. The first part of Free! The Final Stroke was released in theaters last year, with the second part hitting theaters in April 2022. Fans won't want to miss out on the exciting 10th-anniversary activities in 2023!

©おおじこうじ・京都アニメーション/岩鳶町後援会2021

Information

Free! 10th Anniversary Special Event

Date: August 13, 2023
Venue: Saitama Super Arena (8 Shintoshin, Chuo-ku, Saitama)
Cast: Nobunaga Shimazaki, Tatsuhisa Suzuki, Mamoru Miyano, Tsubasa Yonaga, Daisuke Hirakawa, more

Free! -the Final Stroke- The Second Volume Blu-ray&DVD
Release Date: April 5, 2023
Price: ¥11,000 (Tax Included)
Official Site: http://fs.iwatobi-sc.com/


Concert to be Held at World Heritage Site Kumano-Nachi Taisha in Wakayama

Each year, an incredible event is held at Kumano-Nachi Taisha, a Shinto shrine and World Heritage Site located in the Kii Mountain Range of Wakayama Prefecture.

To kick off the 'diamond celebration,' a special concert will mark the 1,250th anniversary of the birth of Kobo Daishi, the Japanese Buddhist monk who founded the Shingon school of Buddhism. Yoshimi Tsujimoto, a shakuhachi player from Hashimoto, will perform, while the event also hopes to bring tourism to the area by sharing more information about Wakayama with the masses. 

Date: October 22, 2022, 13:30
Venue: Danjo-garan Buddhist Temple

Program:

[Part 1] Chorus of local elementary school students, etc.

[Part 2] Talk Session

Participants:

Hougen Yabu (Director of Head Temple Kongobu-ji on Mount Koya)

Yoshimi Tsujimoto (Shakuhachi player)

[Part 3] Concert

Performer: Yoshimi Tsujimoto (Shakuhachi player)

*Will include a percussion, guitar, and keyboard session

<About the Call for Visitors>

350 Guests are Invited!

*If there are too many applicants, a drawing will be held.

*Livestreaming of the event will also be available online.

Application Period: August 23 – September 26, 2022

 *Postcards must be postmarked by September 26. Those applying n the website must do so by 23:59 on September 26.

How to Apply:

By postcard

Address: Yamabutai Concert Section
Wakayama Broadcasting Co.
3-3 Minatohonmachi
Wakayama, 〒640-8577

What to Include: Zip Code, Address, Name, Age, Phone Number, Admission
*Can include up to 2 guests.

     2. On the special website

Please apply using the application form on the special website.

Keep in Mind:

1. Incomplete entries will be considered invalid.

2. Only one application per person is allowed.

3. If there are too many applicants, a drawing will be held. Winners will be announced when numbered tickets are sent out.

4. Personal information provided in each application will not be used for any purpose.

(For Reference) Past Performers

2015 – Hitomi Shimatani (Danjo-garan Buddhist Temple)

2016 – Chitose Hajime (Kumano-Nachi Taisha)

2017 – *Canceled due to typhoon.

2018 – Kumiko (Oyunohara)

2019 – May J. (Kumano-Nachi Taisha)

2020 – *Canceled due to the ongoing pandemic.

2021 – Yuki Koyanagi (Kumano-Nachi Taisha)

■Cast Profiles

◆ Hougen Yabu / Director of Head Temple Kongobu-ji on Mount Koya

・1993 – Graduates from Koyasan University

・In 2011, he became the chief priest of Kirihata Temple, where he remains to this day.

        *Kirihata Temple [Fukuoka Prefecture] / Sasaguri 88 Sacred Sites, #10

・In 2021, he became the Director of Head Temple Kongobu-ji on Mount Koya and was also appointed as the director of the 1,250th birthday celebration for Kobo Daishi, the founder of the Buddhist sect.