Free Online Japanese Music Festival NEXT VISION JAPAN 2021 Heads Online With XR Technology
A collection of Japanese companies, such as IMAGICA GROUP, IMAGICA EEX, PICS, Robot Communications, IMAGICA Lab., Photron, IMAGICA IRIS, Cosmo Space, and more are coming together to host NEXT VISION JAPAN 2021 XR LIVE (NVJ2021 XR LIVE), an no-audience concert that will take place at the Geo-Cosmos stage at National Museum of Emerging Science and Innovation in Odaiba, on Tokyo. It will be streamed live on  YouTube for free on March 16, 2021 from 20:00 (JST).
NVJ2021 XR LIVE will incorporate the latest in XR technology to create an entirely new online live music and future entertainment experience.
The event has an incredible line-up of artists set to perform including singer-songwriter Sayuri, Cö shu Nie who is known for their themes for the Tokyo Ghoul anime series, ixR from AKB48, ballet dancer Mizuka Ueno, the New Japan Philharmonic orchestra, and more.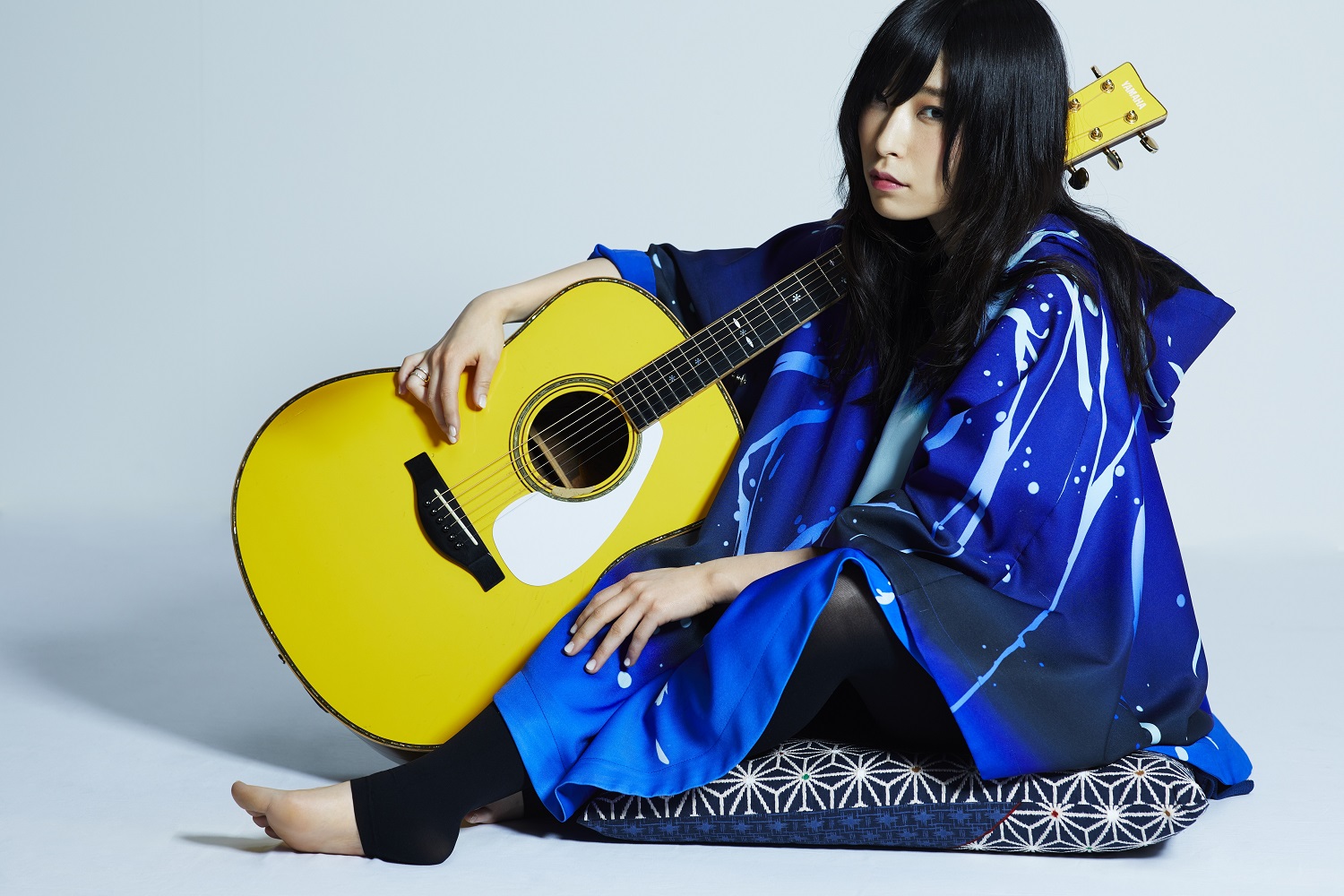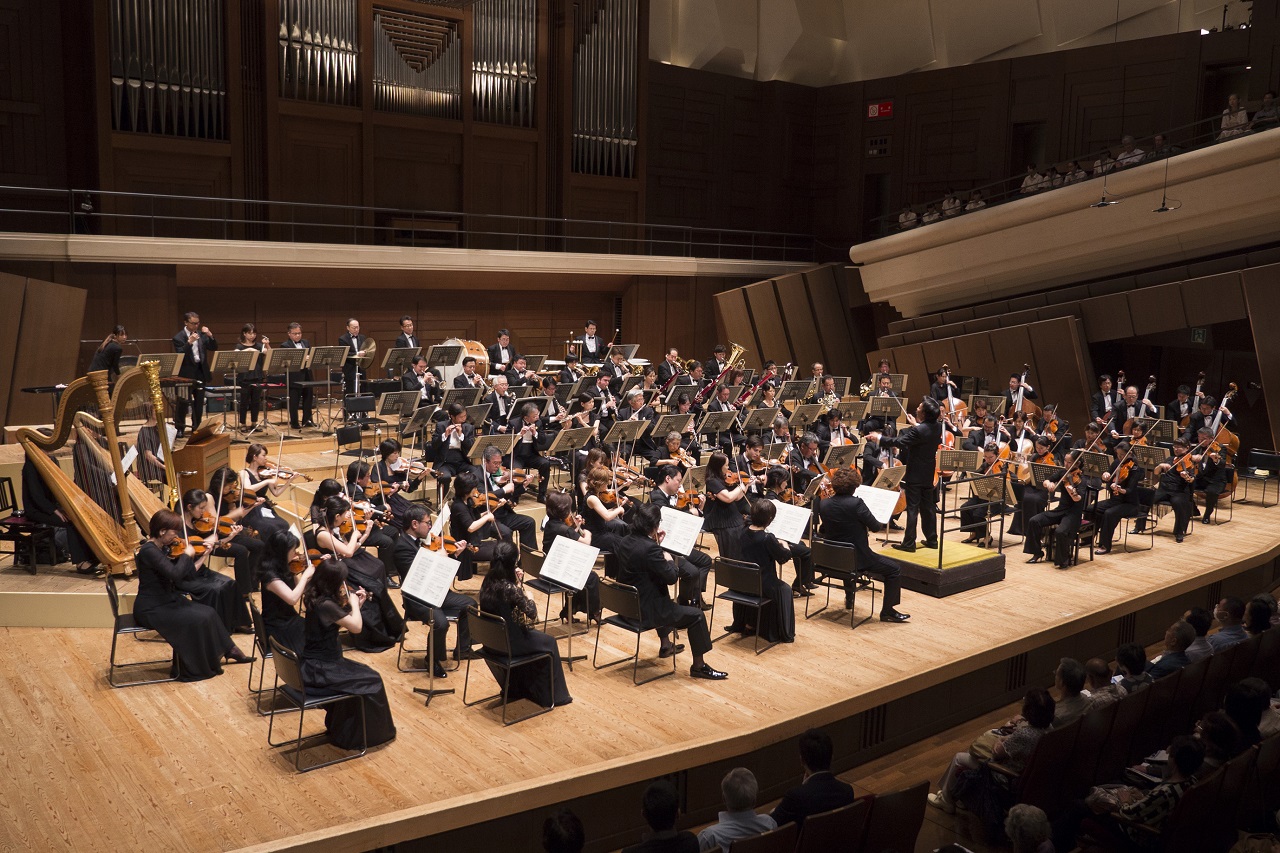 According to a survey carried out on July 30, 2020 by CyberZ, OEN, and Digital InFact, it is predicted that the amount of money that will be earned from online live concerts in Japan will grow to 100 billion yen by 2024. It is fitting then that events such as NVJ2021 XR LIVE are working to create more immersive and innovative shows.
National Museum of Emerging Science and Innovation | Comment
"Geo-Cosmos is an exhibit that was made to connect lots of people allowing them to see the everchanging Earth from space. It uses several different pieces of scientific data to project the real appearance of the earth and shows the possibilities of 3D visual representation created by scientists and creators. This concert will serve as a new challenge for Geo-Cosmos. We hope you look forward to seeing Geo-Cosmos 'transform' on the live stage in this fusion of the real and the virtual."
Information
NEXT VISION JAPAN 2021 XR LIVE
Date: March 16, 2021 @ 20:00 (JST)
Style: No-Audience Live Stream
Platform: YouTube and elsewhere
Price: Free
Official Website: https://eex.co.jp/bunka/
RELATED ENTRIES
MIDTOWN ART PALETTE Brings Dreamy Digital Artwork to Tokyo Midtown For Summer

Tokyo Midtown's annual MIDTOWN ART PALETTE has returned again for the summer, opening on July 16 and running until September 5. This year, the event delivers a Digital Art Garden with gorgeous dream-like digital artwork.

Digital Art Garden

Last year's event

Experience a distinctively Japanese way to stay cool and refreshed on a wooden veranda with light and mist dancing through the outdoor space inspired by traditional Japanese rock gardens. Find yourself bewitched by an enchanting summer evening as the digital art transforms throughout the day.

This year's event is being held with all proper social distancing measures in place.

Take digital art home with you with AR fireworks

Locate five QR codes dotted around Tokyo Midtown which when accessed via your smartphone will award you with artistic AR fireworks, allowing you to enjoy fireworks with you wherever you point the camera on your screen, including at home.

Sanrio's Harmonyland Theme Park Announces 30th Anniversary Event For Summer

Continuing the character park's 30th anniversary celebrations, Sanrio Harmonyland opened its 30th Anniversary ~Special Summer~ event on July 16 which is running until August 31. There's a whole bunch of events and shows for Sanrio fans to look forward to this summer.

30th Special Greeting

For the entire duration of the event, lots of characters will come out to greet park guests twice a day. This includes Hangyodon and Tuxedosam, both of who haven't visited Harmonyland in almost 10 years. Pochacco will be there too in a brand-new costume.

Obake Ondo! DoRoRoNRoN!

The characters will be out dressed in cute summery yukata where they will invite guests to dance Bon Odori with them.

Parade Parallel ~30th Memories~

A special 30th anniversary rendition of the park's Parade Parallel will take place, taking songs and performances from past runs of this event which has been held since the park first opened.

30th Anniversary Night Party

Hello Kitty, Dear Daniel, Cinnamoroll, Kuromi, and 10 dancers will host a special anniversary night show to give thanks to guests for the past 30 years.

Running: July 17th-18th, 22nd-24th / August 7th-8th, 13th-15th, 21st-22nd, 28th-29th

Character Menu: Hello Kitty's Cheese in Hamburger Curry – Cinnamoroll's Beef Stew Rice – Smiling Pompompurin's Pork Cutlet Curry | ¥1,380 Each

Wish Me Mell's Heart Korokke White Sauce Omurice | ¥1,400

Acrylic Stand Keyrings | ¥748 Each

Guests can get their hands on exclusive anniversary merchandise and enjoy some limited-time dishes too.

ⓒ 2021 SANRIO CO., LTD. S/D・G

RADWIMPS Tease New Visual and Video For Upcoming Virtual Concert

RADWIMPS are set to hold three virtual concerts titled SHIN SEKAI "nowhere" which will be streamed worldwide from July 16-18. The shows will be a unique musical experience that the band and fans will create and share in the virtual space of VARP. In promotion of the concert series, the band released a new 30-second clip and visual. They also held a pre-showing of the concert to the press.

New promo video

Press pre-showing

Members of the press were granted exclusive access to experiencing the show early at the WHITE CINE QUINTO film theatre inside Shibuya PARCO in Tokyo on July 12. The concert title appeared on the screen, and at the same time, the audience used their smartphones to enter the virtual space as an avatar where they experienced an interactive concert. A talk session was also held with RADWIMPS members Yojiro Noda, Akira Kuwahara, and Yusuke Takeda, as well as Yohei Kajiwara of PARTY, Kairi Manabe, and last but not least Kentarō Ochiai who was the MC for the show. They discussed creating SHIN SEKAI as well as the future of entertainment and music experiences.

Speaking about how the project came about, Noda said, "Last year, we said farewell so a lot of shows on the tour. It was a bottomless pit of sadness. It was at the time when we were wondering what we could do so that our music wasn't eradicated that we met PARTY. We felt we could do something new, and decided on trying out this virtual concert."

"It was my first time becoming an avatar," said Kajiwara. "It was a lot of fun. For example, I could make myself big and enjoy things you can only do in a virtual space."

Noda added to Kajiwara's comment, saying, "We could go to space or another world whenever we wanted. Whatever you can't do in a real concert, you can do at a virtual one."そ

"If you go virtual, everyone around the world can be in the same place," explained Takeda. "When I read comments on social media when we did this last time, I saw a lot of people say how they were able to enjoy themselves with people they didn't know and communicate with people overseas. I feel we were able to foster something new for fans."

Finishing up the talk, Noda's final comments were: "I look forward to seeing how we can evolve this technology. I want everyone to be the first people at the door to experience all the incredible things and possibilities we will be able to deliver and to enjoy the excitement of our concerts with lots of others. Please look forward to it on the day."

Information

RADWIMPS – SHIN SEKAI "nowhere"

Dates: July 16, 2021 / July 17, 2021 / July 18, 2021

Times (Each Day): 11:00 / 16:00 /22:00 (JST)

Official Website: https://rad.varp.jp/en.html

Event Report: Sanrio's Little Twin Stars and Their Dreamy World at Tokyo Tower

Sanrio's popular character duo Kiki & Lala, also known as the Little Twin Stars, are have brought their dreamy, pastel-coloured world to Tokyo Tower with a special summer event titled "Little Twin Stars Summer Night Fantasy Meets Kiki & Lala Exhibition produced by LIDDELL" which began on July 10.

At the event entrance, guests are given a special 'passport' notebook which is stamped before entering, allowing access to Kiki & Lala's world in the clouds above.

Guests are guided by Kiki & Lala's voice through the rose-coloured "Star & Rose-Coloured Cloud Fantasy Gate" were they are met with five different booths.

At Kiki's Star Catching booth, visitors can experience one of Kiki's favourite past times by 'catching' stars. The stars that are caught can be taken home as a fun memory.





There's also the Starry Sky Light Shower booth which is decorated with mirror balls that reflect the light as well as a wall featuring words and phrases said by the twins, the pink and light blue-coloured Kiki & Lala's Playroom where you can snap cute photos, the Glittering Moviegenic booth which uses your smartphone to watch an animation of Kiki & Lala, and more.

Fans of the twins can enjoy an exhibit of various artworks too, including the 8-meter tall Fantasy Wall which depicts the world above the clouds.

The day before the exhibition began, on July 9, Tokyo Tower was lit up in blue and pink Kiki & Lala colours from 19:30 to midnight. It was a special one-night experience.

If you're in Tokyo this summer, soar up high into Kiki & Lala's world at Tokyo Tower.

©'21 SANRIO 著作(株)サンリオ

Information

LittleTwinStars Summer Night Fantasy Meets Kiki & Lala Exhibition produced by LIDDELL

Running: July 10, 2021 – July 25, 2021

Event Site: https://sanrio.site/qY0AN

Concert Review: Red Bull x King Gnu Secret Gig at Tokyo Bay Sea Fort

As part of Red Bull and King Gnu's "Go Louder" project, the Japanese pop-rock band held an exclusive live concert at a secret location as part of the Red Bull Secret Gig experience on July 4. That location was Tokyo Bay's No.2 Sea Fort which invited fans attended on July 4.

Tokyo Bay No.2 Sea Fort

No.2 Sea Fort has a history as formally being a gun battery that's part of Tokyo Bay Fortress. The site has a lot of large machinery and is normally under strict management, making this the first time a live music concert has been held there. Over 130,000 fans applied to attend the show, and just 70,000 lucky ones were selected to both attend in-person and watch via an official livestream.

To find the venue, fans has to solve a puzzle. 30 illustrations of megaphones were plastered up all around Japan, each facing a different direction. Photos of them were also posted on Red Bull Japan and King Gnu's official Twitter accounts. The clue fans were given was that all the megaphones were geographically facing the direction in which the venue was located, so everyone had to put their heads together. For those unable to attend or watch the show, part of it along with a behind-the-scenes will be released on Red Bull TV on July 22.

Live Report


An unforgettable, once-in-a-lifetime experience. King Gnu and Red Bull's secret show was truly something special, treating fans to not only throwbacks, but exclusive sights that will never be beheld again. The main reason behind that was because the concert was held on an unmanned island in the middle of the ocean. Setting foot on this island is strictly forbidden under normal circumstances, but for King Gnu fans, it was all access for this one-night show. The band staff constructed a stage from scratch for King Gnu to stand as the first band to ever perform music there. Out of the 70,000 or so people who were successful to witness the show, only 60 very lucky fans were actually allowed to attend in-person (the rest watched online), and this intimate experience took place on June 5.

Red Bull Secret Gig has taken place at over 10 locations in six countries worldwide, and this was the first time for it to be held in Japan. It took about a month to roll out the megaphone images across Japan from April.



For the concert, the audience were split into two groups at No.2 Sea Fort and transported to the island aboard a small Red Bull Secret Gig ferry from Mikasa Terminal in Yokosuka. It took about 30 minutes for them to reach their destination, during which they could look out at the picturesque bright blue and sun-basked sea. Excitement was high amongst King Gnu's passengers. Constructed between the mid-Meiji Period (1867-1911) and Taisho Period (1912-1925), No.2 Sea Fort saw the Imperial Japanese Army there before WWII, and later the Imperial Japanese Navy used the island as the key spot to protect Tokyo. The shipping of materials to build King Gnu's stage began a week before the show started. Lots of mirrors which reflected the silver framework of the stage, as well as megaphones and other decorations, gave a dystopian vibe to the venue.

Both groups of fans were treated to performances at the Red Bull Street Jam until they arrived at the island, which saw Red Bull dancers and artists put on a show of breakdancing, freestyle football, and double dutch sessions. Everyone was off the boat by 15:40, and they didn't have to wait long for the main act to make an appearance. The sound of steel drums surrounded the crowd, white smoke filled the air, and flames roared high from the stage, signalling the start of what was to be a very special day for King Gnu lovers. The band members rolled up to the stage: Daiki Tsuneta began to strum his guitar while Yu Seki began drumming a tight rhythm. The groove ignited the moment Kazuki Arai entered the music with his bass as the band opened with their first song, Senryo Yakusha. The aggressive sound was offset when Daiki Tsuneta and Satoru Iguchi entered with harmonising twin vocals. The band showed off their dynamic performance skills as they offered both a solid yet explosive showcase. Keeping with the exciting energy, they cracked the gears up as they moved on to Sorrows. The stage lit up in a blaze of flames while black smoke shrouded the stage. It was a breathtaking backdrop to behold as the fire, smoke, stage, and setting itself was akin to a mirage floating in a desolate wasteland. But the smell of the smoke, the heat of the crowd, and most of all the flesh and blood of the band's performance confirmed to everyone that this experience was indeed real.

Aerial shot of the concert

From Kasa to McDonald Romance, King Gnu displayed how unique their music is as they elevated the soundscape from the stage to the sky. McDonald Romance in particular stood out, the love song's exquisite sound combining a gorgeous groove with Kazuki's transient and beautiful vocals.


After a short interval, the band moved onto Hikotei. The flames erupted for this heated performance, and black smoke poured around the stage, so much so that the band couldn't see, but this only served to enhance the performance in all its grand and massive sound. Some of the song's lyrics struck a cord as they reminded one of how our lives have been drastically affected since 2020.



Black smoke turned to red smoke for Slumberland. This performance was the embodiment of King Gnu establishing a new sense of values during this chaotic period we're going through. What the crowd witnessed was a band able to perform so well in so much smoke, a condition that wouldn't be able to be replicated in a normal venue. They didn't falter even once – their musical precision made them seem almost unhuman, or at least that they definitely aren't ordinary people.


Changing up the vibe, Daiki went ahead for a peaceful piano solo. The sound of a helicopter could be heard in the sky, adding to the otherworldly atmosphere of the show. Daiki began with The Hole, a delicate and beautiful ballad which Satoru provided some synthesiser for. The music had a tinge of pain and uncertainty to it, a compelling message reminiscent of the times we live in today. It was a standout amongst the set list.



White smoke covered the stage once more, and at the same time, Satoru reappeared having changed clothes into a tank top and red half-pants. This of course could only have meant one thing: Teenager Forever. Satoru was dancing and singing around the stage even more than usual, and Daiki joined in without thinking as he sang too. This rock tune is the most youthful-sounding song in King Gnu's discography, so it was a refreshing thrill to the set.



King Gnu wrapped up the show with Summer Rain Diver. It opened up the beautiful endless sky overhead with its mysterious and alternative sound which sounds almost like a hymn. This musical fusion of dreams and reality served as the perfect ending for the secret show.



The members looked at the crowd with smiles and satisfied looks before leaving the stage. For King Gnu, this was a show that can never be re-experienced.

Two days after the concert, the stage was dismantled and everything taken back, leaving the island floating quietly and solitarily as if nothing had happened. But fans know that of course isn't the case, as King Gnu made history there as being the first band to perform live. This Red Bull Secret Gig was a once-in-a-lifetime, unprecedented work of art, and quintessentially King Gnu.

SET LIST

Senryo Yakusha

Sorrows

Kasa

McDonald Romance

Hikotei

Slumberland

The hole

Teenager Forever

Summer Rain Diver

A behind-the-scenes is will be released on Red Bull TV Japan on July 22, 2021.

Art and Illuminations Fuse at Chiba Park For Nighttime Entertainment

YohaS is set to collide the real and digital worlds at Chiba Park with an event titled YohaS 2021 Night Park Gallery which will run from July 6 to 10.

Lightning artwork (*For illustrative purposes only, art will be different for the event)

The event held back in 2019

YohaS is a collaborative project between Chiba City and Tsubakimori Komuna. It was launched to boost and develop the nighttime economy of Chiba, with its first event having taken place as the evening portion of the Ooga Hasu Flower Festival held in Chiba back in 2018. YohaS was unable to be held last year due to the pandemic and so an event was held online. This year sees its return with an event taking on the theme of "Silent Lips" which refers to the current situation with COVID-19 and how we cannot see peoples' smiles or lips due to them wearing face masks.

The title of the YohaS 2021 event is "Night Park Gallery" which will turn Chiba Park into an art gallery and fuse it with breathtaking lighting and illuminations by Sun Effects. There will be six stages produced by Hiroaki Kumagai, a former member of Cirque du Soleil, each of which will offer equally incredible performances with their own stories from July 6-9. Visitors can also purchase YohaS wristbands, t-shirts, anti-bacterial sprays, and more.

For those still unable to attend in person, YohaS will also open an online version of the event called Virtual YohaS in Chiba Park which can be accessed via a PC or smart device.

Information

YohaS 2021 Night Park Gallery

Running: July 6, 2021 – July 10, 2021
Opening Hours: 17:00-21:00
Location: Chiba Park

Address: 3 Chome-1-1 Benten, Chuo Ward, Chiba, 260-0045, Japan

Entry: Free
YohaS Official Website: https://www.yohas.fun/

Studio Chizu Animation Studio Celebrates 10th Anniversary at Yomiuri Land

Tokyo-based amusement park Yomiuri Land and flower park HANA・BIYORI are celebrating 10 years of Studio Chizu, the animation studio spearheaded by director Mamoru Hosoda, as well as the upcoming release of their new film Belle with a special event that is running from July 17 to September 5.

Studio Chizu 10th Cross Park in Yomiuri Land

Flowers collide with digital art at HANA・BIYORI

Solve puzzles in an AR rally

Themed food

Exclusive merchandise

The events will celebrate Mamoru Hosoda and Studio Chizu's entire filmography including The Girl Who Leapt Through Time, Summer Wars, Wolf Children, The Boy and the Beast, Mirai, and their upcoming film Belle which will be released in Japan on July 16. This includes themed attraction, food, merchandise, and more. There will also be a special AR rally where guests will need to locate hidden characters around the park. A digital art show will also take place at HANA・BIYORI which is connected to Yomiuri Land.

More details about the attractions and food will roll out in early July.

Cute Little Bird Themed Event Opens at Odakyu Department Store in Shinjuku

The Shinjuku Bird Festival opened on the 11th floor of Odakyu Department Store in Shinjuku, Tokyo on June 30 where it's running until July 6.

Some of the cute bird products to get your beaks on

Piyo Piyo Gao Poncho-chan: ¥8,250 / Piyo Piyo Gao Goggle-chan: ¥5,500

Ikimono Cookie kurimaro collection Cookies: ¥432 Each

Kisuke Paper: Large ¥3,850 / Small ¥2,750 (Available July 3-4 only)

Hoholala Kobo Oven Glove | ¥2,200

m-pool Glass Necklace | ¥4,950

Wild Bird Paintings | ¥1,980 Each

Hoholala Kobo x Oiue-dou Pouches: ¥2,200
 

Free fan for buyers

Free postcard for buyers

Bird lovers will be able to get their talons on everything from accessories to desserts and more. Many of the items are exclusive to the event, and there's also some freebies: the first 100 people to spend over ¥3,000 each day will receive an original fan, and the first 300 people to arrive at the festival each day will get a postcard.

Information

Shinjuku Bird Festival
Running: June 30, 2021 – July 6, 2021

Opening Hours: 10:00-20:00
Location: Odakyu Department Store Shinjuku (Floor 11F)

Address: 1-1-1 Nishi-Shinjuku, Shinjuku-ku, Tokyo

Access: Outside Shinjuku Station's west exit
TEL: 0570-025-888
Official Website: http://www.odakyu-dept.co.jp/


The Quintessential Quintuplets ∬ Digital Stamp Rally Opens at Rihga Royal Hotel Kyoto

Rihga Royal Hotel Kyoto is one of several locations participating in the digital stamp rally that's being held as part of the The Quintessential Quintuplets ∬ Real Sisters War Again event taking place at Toei Kyoto Studio Park from June 26 to August 31. The hotel is offering food inspired by the series along with exclusive merchandise.

The Quintessential Quintuplets ∬ Real Sisters War Again

Menu inspired by the Nakano quintuplets

Receive an original pin for going to all of the rally spots

Receive one of 7 possible coasters for every menu item ordered

'For Happy Wedding' Parfait | ¥1,452

Non-Alcoholic Tropical Cocktail w/Cookie | ¥1,089

Nino's Seasonal Vegetable & Ham Dutch Baby Pancake | ¥2,057

Miku's Matcha Soda w/Cookie | ¥1,089

Yotsuba's Non-Alcoholic Green Apple Cocktail w/Cookie | ¥1,089

Itsuki's Iced Dessert | ¥1,452

The event taking place at Toei Kyoto Studio Park is based on the Sisters War arc of The Quintessential Quintuplets ∬. Rihga Royal Hotel Kyoto and Fushimi Inari Taisha are both spots for the digital stamp rally. The hotel's all-day dining restaurant KAZA is serving up the delicious food, drink, and dessert pictured above, along with a special wedding dress-inspired parfait called For Happy Wedding. For every menu item ordered, customers also receive a free coaster.

The digital stamp rally is being held to allow people to enjoy safely walking around Kyoto as the city has seen a major drop in tourism due to the pandemic.

©春場ねぎ・講談社/「五等分の花嫁∬」製作委員会

Devote Your Heart to Attack on Titan in the Final Survey Corps Project

To commemorate the end of Attack on Titan's 12-year saga, the editorial team at Weekly Shonen Magazine launched the 'Final Survey Corps Application' project on June 9 which imagines the staff and fans as part of the Survey Corps to express their love for the series. The staff at Animate and TSUTAYA stores in Japan are currently donning Survey Corps uniforms. A special online exhibition will also be held by the magazine to give thanks to fans who have supported Attack on Titan for 12 years.

Fans can use the all-new Survey Corps Maker service where they can upload their own photo or an illustration of themselves or an original character and writes words dedicated to the series. They are encourage to share this with other Survey Corps members around the world.



Survey Corps Maker: How to Use

1. Select a base image
2. Write your thoughts and comments about Attack on Titan
3. Share with the world

Survey Corps Maker Samples

The staff at Animate Ikebukuro

The staff at TSUTAYA 

Attack on Titan Online Exhibition

The online exhibition is a virtual event that was conceived after the COVID-19 pandemic forced the for in-person event in Japan to be cancelled. But this shift is good news to fans outside Japan as it means everyone around the world can join – and it's free.



The event requires a quick sign-up, after which fans can enjoy looking through displays of official artwork. There's also a merch shop with exclusive items to get your hands on. Please note that the exhibition features spoilers up to the final chapter.

Celebrate Sasuke Uchiha's Birthday at Fuji-Q Highland's Naruto x Boruto Summer Event

Fuji-Q Highland began its 'NARUTO x BORUTO Fuji Hidden Leaf Village' event on Wednesday which is set to run throughout summer until August 29. The event is taking place to celebrate the birthday of the popular character Sasuke Uchiha from the Naruto franchise.

During the event, a keyword rally will take place, and a special menu will be served up.

Keyword Rally

Guests must play and ride six Naruto-themed attractions at the park where they will be able to collect keywords related to the Uchiha family. Those who manage to answer all the questions correctly will receive one of two free exclusive pins. The Sasuke & Itachi design will be available from June 9 to July 22 and the Uchiha Family design from July 23 to August 29. Check out the designs below, both of which are must-grabs for fans of Sasuke and the Uchihas.

Pin Design 1: Sasuke & Itachi (Uchiha Brothers) | Available: June 9, 2021 – July 22, 2021 

Pin Design 2: Sasuke & Sakura & Sarada (Uchiha Family) | Available: July 23, 2021 – August 29, 2021

Special Menu

Guests will also be able to enjoy a special menu line-up including a ramen dish served at Ichiraku, the ramen bar at Fuji-Q Highland which is themed on the same eatery of the same name in Naruto, and two cakes at Fuji-Q Highland's official hotel resort and spa.

Uchiha Brother's Spicy Ramen | ¥1,500 (Tax Included)

Uchiha Brother's Print Cake

Uchiha Family's Print Cake


ⓒ岸本斉史 スコット/集英社・テレビ東京・ぴえろ

Information

Uchiha's Summer
Running: June 9, 2021 – August 29, 2021

Where: Fuji-Q Highland

Official Website: https://www.fujiq.jp/

Sanrio Character Ranking 2021 to Announce Winner in Collaboration With Tokyo Girls Collection

Sanrio has announced that the announcement ceremony for the winner of the 2021 Sanrio Character Ranking will take place in collaboration with Tokyo Girls Collection (TGC), a semi-annual fashion festival in Tokyo, on June 8. The event will be streamed live on Hello Kitty and TCG's respective LINE accounts, as well as Sanrio's official YouTube account, so that more people can tune in to this year's announcement and see which of Sanrio's characters will take the crown.

80 characters are participating in this year's Sanrio Character Ranking which will be announced in order from 80 to 1. This year also sees the return of the sub-award categories including Collaboration. Hosting the event as MC is tarento and actress Nao Asahi and the Japanese comedy duo Wagyu ga Tsutome.

But the winner announcement is not the only event scheduled for 2021's ranking. Since this time is a collaboration with TGC, there will be a fashion runway where popular models will show off their looks, a live performance with JO1 and the Sanrio characters, a rap battle, and more.

Fashion Runway: Famous models display the Sanrio character aesthetic

On the fashion stage, a line-up of well-known Japanese models will serve fashion inspired by Sanrio's most famous characters including My Melody, Kuromi, Little Twin Stars, and Pompompurin.

Marie Iitoyo and Maika Yamamoto will use a real-time composite photography system as they dress up as the adorable My Melody and her rival Kuromi. Serving the dreamy star-filled world of Kiki and Lala are Kaane and Sakura Saiga, Yoshiaki & Michi, and Rikariko. For the Pompompurin section, which is themed on the golden retriever's daily life, we have Nana Kato, Ami Komuro, Natsuki Deguchi, Sachi Fujii, and Roy. But that's not all as Sakachin, Yuki Higashihara, and Reina, who won the LINE LIVE auditions to appear on this year's fashion runway, will also appear.

A heated rap battle between the Sanrio characters

In the rap battle, KIRIMI-chan, Kuromi, Kogimyun, and Pompompurin will go head to head against special guests Tsukasa Saito of comedy duo Trendy Angel and Yuriyan Retriever. 

The Sanrio cast join music artists for a concert

The adorable Cinnamoroll, who is also expanding his work as an idol, will perform alongside JO1, while Hello Kitty will sing with singer-songwriter Sonoko Inoue.

A new virtual experience using the latest technology

Japanese digital advertising company CyberAgent, who produced virtual events and 3DCG content, will be using the latest in 3DCG and XR tech to blur the lines between reality and the virtual space with an interactive experience, such as people's comments on social media and the video displaying in real time, and more.