PEACH JOHN will start publishing "momo Life." The magazine will reveal the real lifestyle of Rola who is always gathering attention on Instagram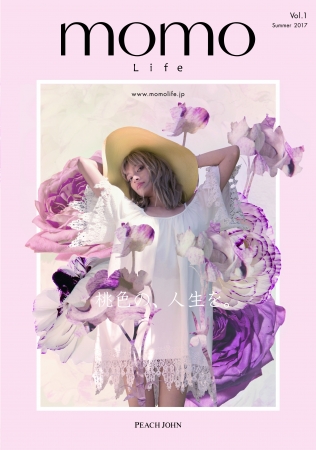 "PEACH JOHN," a brand that is popular among young girls which sells cute and functional lingerie's started publishing a magazine called "momo Life" from the 17th of May. "momo Life" offers information in order to improve girls' quality of living. The magazine offers a lot of contents which can be only offered by a lifestyle introducing brands which sell not only lingerie's but also fashion items, room wears, cosmetics, and chandleries.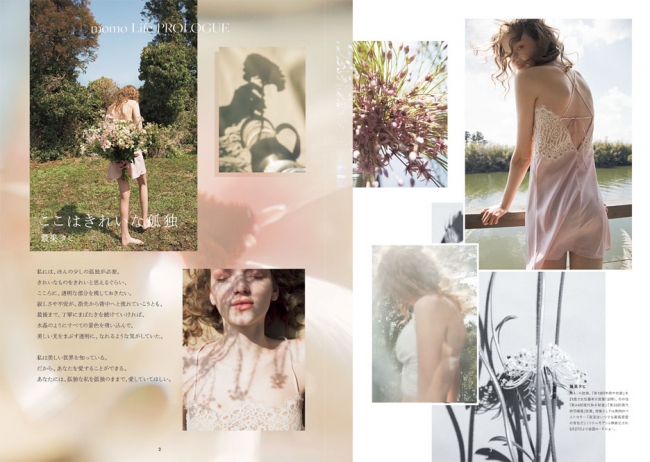 One of the remarkable contents in this magazine is, "BEAUTIFUL LIFE IN ROLA" – Rola / Ten things to do in order live a happy life.
The interview is divided into ten topics about Rola who is always glittering and adding her charm. The interview is about "LOVE." Any girl (not just her fans) can feel sympathy with the content of the interview which reveals Rola's real lifestyle.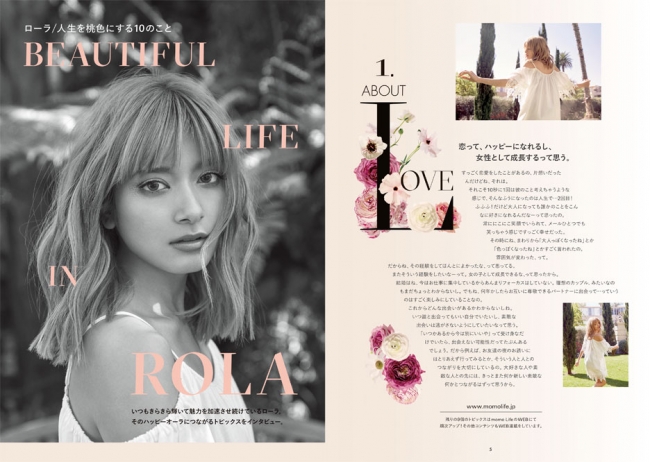 —
The following is an abstract from the contents.
 "I'm not focusing on getting married now because I'm busy doing my work. I don't know what an ideal couple would be. But one thing I can say is that I'm looking forward to meeting a partner in the future who I can respect and I want that respect to be mutual. I don't know who I'm going to meet in the future but I want to polish myself always and make sure that I don't miss a wonderful encounter."
 "You shouldn't be thinking 'Well, I guess I will meet somebody that I love in the future, so who cares.' We shouldn't be passive, otherwise we might miss the chance to meet someone special."
 "So, I'm always curious about connecting with new people. Therefore, I try to accept my friends' coaxing me to come along to some outing.  I'm sure that somebody that I like or somebody that is charming will lead me to something new."
 ("momo Life"P.4~5 Rola / Ten things to do in order to live a happy life – Abstract from the main text.)
—
The rest of the interview can be seen on the website of "momo Life" in a few days! "momo Life" vol.1 can be purchased at all PEACH JOHN stores throughout Japan. Don't miss the magazine which is a BOOK-in-BOOK of the latest catalog of the summer season "PEACH JOHN 2017 Summer Vol.101!"
Related article:Cover depicting Mai Shiraishi is an earmark♡ "LARME 028" which introduces LARME-styled summer styles will be available from the 17th of May.
Related article:Yurina Hirate and Rika Watanabe of female idol group Keyakizaka46 to make debut appearance in Larme Magazine!