Over 1,000 Pieces of Miffy Merchandise Arrives at SOGO Omiya
SOGO Omiya Store in Saitama is currently holding the Miffy zakka Festa, an event centred on the cute character Miffy which is running until May 5. Over 1,000 items are available to buy including exclusive merchandise, bonuses on certain purchases, a special photo spot where visitors can snap a picture against a wall covered in Miffy art, and more.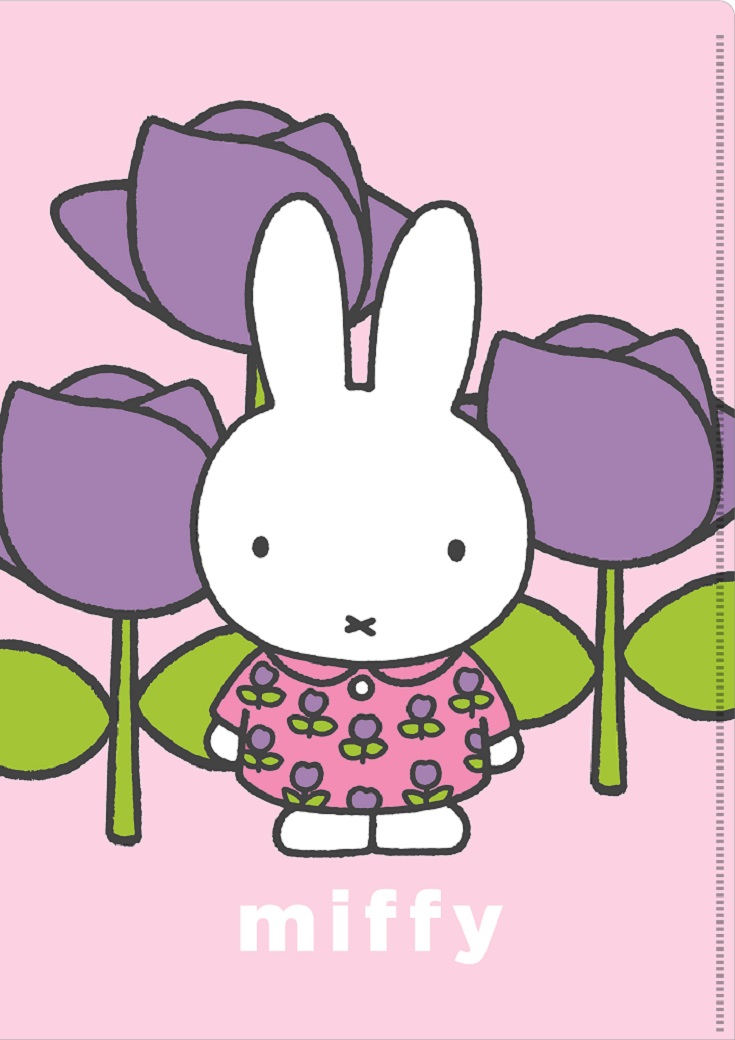 A4 Folder | ¥495 (Tax Included)
Slim Pouch | ¥990 (Tax Included)
Acrylic Clock | ¥6,050 (Tax Included)
Soft Mascots | ¥330 Each (Tax Included)
Orange Earl Grey Tea | ¥1,100 (Tax Included)
Bonus Item
For every ¥3,300 spent on anything in the merch line-up, customers will receive the above-pictured four pieces of A4 wrapping paper.
Miffy Wall Photo Spot
Take a commemorative picture with Miffy at the designated wall photo spot.
If you love all things kawaii, the Miffy zakka Festa is a must-visit this spring for stocking up on your collection.
Information
Miffy zakka Festa
Running: April 23, 2021 – May 5, 2021
Where: SOGO Omiya Store
Address: 1-6-2 Sakuragicho, Omiya Ward, Saitama-shi, Saitama
Entry: Numbered entry tickets will be given on the first floor of SOGO Omiya on the station side between 9:30-9:55
SOGO Omiya Store Official Website: https://www.sogo-seibu.jp/omiya/
RELATED ENTRIES
Kumagaya City, Saitama Bath Cafe Hareniwa no Yu Opens After Rebranding

Cafe BIVOUAC, located in Kumagaya, Saitama Prefecture, will reopen Bath Cafe Hareniwa no Yu on September 18, 21, after a full rebranding.

The space aims to be 'a garden that clears a guest's body and mind.' Visitors can enjoy a full bath and sauna, freshly-picked vegetables at the Haruniwa Dining Room, and a lush green lounge in which to relax and unwind.

The Haruniwa Dining Room, run by The Farm, a resort in Chiba Prefecture, offers healthy dishes filled with fresh local vegetables from Kumagaya with carefully-selected main ingredients.

In addition, a collaboration with fashion brand 'niko and…' will also begin upon reopening, offering the perfect comfy clothes to wear while enjoying the property.  The lineup  includes an original bath bag and sauna hat, each sold exclusively at Hareniwa no Yu.

Information

Bath Cafe Hareniwa no Yu (Cafe BIVOUAC)

Open: September 18, 2021

Address: 939 Kubojima, Kumagaya-shi, Saitama

Phone: 048-533-2614

Official Site: https://ofurocafe-bivouac.com/

Kaori's Easy Recipe: Learn to Make Miffy Parfait Using Tofu!

With just a small bit of ingenuity, turn everyday food into something cute using Kaori's Easy Recipe! With a few simple ideas, an ordinary recipe magically transforms into a cute dish.

In this recipe, I'll show you how to make an adorable Miffy Parfait using tofu shiratama!

Tofu shiratama can be frozen without hardening, so it's great to use for cooking as well as making sweets.

Ingredients

250g refined rice flour

300g silken tofu

✩ This is about 1 bag of refined rice flour and 1 piece of silken tofu.

Canned fruit or fruit of your choice

①

Put the refined rice flour and silken tofu into a bowl and mix well.

⚠️ Do not drain the tofu!

Don't add water, just these two ingredients.

✩I knead all ingredients and then freeze it.

Feel free to freeze it as dough, or boil it first.

You can put them in Tupperware and store them in water in the refrigerator for a day or two. Don't worry, they won't harden!

②

Add the coloring.

Take a little bit of food coloring and add as you like.

Here, I'm adding the yellow that will be the center of the flower.

③

After mixing the dough, place it on parchment paper and put it in the freezer for about 30 minutes.

You can shape it before placing it in the freezer, but chilling it will make it easier to work with.

④

Cut out Miffy and her flowers.

Place the yellow-colored piece into the middle of the flower.

Roll the rest of the shiratama into balls.

⑤

Boil the shaped shiratama while on the baking sheet.

Boil the round shiratama as well. When they float to the top, place them in cool water.

⑥

Place the shaped shiratama on parchment paper or plastic wrap and let dry briefly before adding decoration.

⑦

Mix black cocoa with a little water, and using the mixture, draw Miffy's face.

⑧

Place the flowers and shiratama balls inside the glass, follow up with your favorite fruits!

(If using canned fruit, feel free to add the syrup as well!)

I hope you enjoy decorating this colorful dish!

Kaori Kubota(@kaopan27)

I live in Hokkaido and I love to make character themed foods, desserts and pastries♡

I want to see my family smile, so I enjoy putting in a bit of effort to make character foods and changing food into something cute♡

You can see more of my character foods and character bento boxes on my Instagram page → @kaopan72

Saitama-based EJ Anime Hotel Collaborates With Kakuriyo -Bed & Breakfast for Spirits- Anime

The EJ Hotel, located inside Saitama Prefecture's Tokorozawa Sakura Town, has unveiled a new collaboration room with the Kakuriyo – Bed & Breakfast for Spirits- anime, with room reservations opening on August 18, 2021.

Kakuriyo – Bed & Breakfast for Spirits- Japanese-style Room

Kakuriyo – Bed & Breakfast for Spirits- Western-style Room

Hotel Limited Goods / Original Furoshiki

Hotel Limited Goods / Original Folding Fan

Hotel Limited Goods / Original Goshuinchō

Hotel Limited Goods / Original Chopstick Rest Set

Hotel Limited Goods / Hand Towel

Hotel Limited Goods / Original Clear File

Collaboration Dinner Sample (6-piece set)

Lunch Menu Sample (3-piece set)

Collaboration Drink: Kabosu Sake (Alcoholic)

Collaboration Drink: Cherry Juice (Soft drink)

EJ Anime Hotel collaborates with a variety of IPs under the concept of "staying in your favorite story."

In addition to room decor and original merchandise, the hotel offers a new kind of hotel experience by using videos, sound, and lightning, along with an exclusive collaboration restaurant serving a full-course dinner, to allow you to immerse yourself in your favorite anime.

Kakuriyo – Bed & Breakfast for Spirits- is a popular anime based on the novel series written by Yūma Midori and published by Fujimi L Bunko. The 26-episode series aired in 2018.  

The collaboration faithfully reproduces the world from the series in real life: The prosperous and long-established Tenjinya Inn of the Hidden Realm, the world of Ayakashi.

 

You will be greeted by character panels upon entry to the room and can enjoy a smartphone minigame featuring newly recorded lines from the characters. There are plenty of original goods for you to take home, and the full-course dinner reflects the food from the original series.

The collaboration room will be available between August 17 2021 and March 16 2022.  

The adjacent hotel restaurant Tiam will also offer monthly collaboration lunches that can be enjoyed by guests and non-guests alike, with limited themed drinks and coasters to take home! 

 

 

©2018 Yūma Midori・Laruha/ KADOKAWA/ Kakuriyo – Bed & Breakfast for Spirits- Production Committee
※All images are samples and are subject to change

Workshop in Kichijoji Opens to Celebrate Miffy's 65th Birthday

In conjunction with the 65th Anniversary Miffy Exhibition currently being held at the PLAY! MUSEUM in Tachikawa, a special silkscreen workshop is coming only to PLAY! KICHIJOJI! The event, called A Little Kindness in Kichijoji, is currently open for reservations, and will be open each Thursday, Friday, Saturday, and Sunday until September 5, 2021. 

Dick Bruna, the creator of Miffy, often created posters using silk-screening. At the workshop, guests can choose from three different patterns and print their choice on either their own cloth and paper products, or on PLAY! goods. Each Sunday, illustrations from the book Miffy in the Snow can be printed on craft paper multiple times, eventually creating a colored Miffy! During the workshop, guests are asked to try making their own original goods using this time-honored silk-screen technique. No cheating!

At the venue, visitors can take their time reading stories from reporter Shunji Morimoto, who interviewed Bruma countless times. Each tale from his book A Little Kindness: 66 Stories will be available to browse and buy, along with a slide show of Miffy photographs taken by photographer Kotori Kawashima. Various original goods will also be on sale, so keep an eye out!

Won't you come celebrate our favorite bunny's birthday?

Illustrations Dick Bruna © copyright Mercis bv,1953-2021  www.miffy.com

Limited-Time Autumn Harvest Event Comes to Moominvalley Park

As the summer heat begins to wane and the cool and comfortable autumn air arrives, why not celebrate the season with Moomin? The Moominvalley Park Harvest event is coming for a limited-time only, starting on September 4, 2021 and continuing through October 24, 2021. 

Moominvalley Park is a theme park centered on the popular Swedish comic The Moomins. Announced in 2013, the complex opened on Lake Miyazawa in Hanno, Saitama Prefecture in March 2019. Moominvalley Park has two specific zones: the Metsä area, free to visitors, features lakefront dining and shops, while the Moomin zone contains different attractions, such as Moomin's house and an art museum. 

Images of Last Year's Balloon Art

The creatures who live in the Moominvalley enjoy the bounty of all four seasons, and the harvest from summer to autumn is particularly tasty, filled with berries and mushrooms ripe for the picking. Nutritious blueberries, raspberries, lingonberries and cloudberries spring from the bushes, and the Moomin family would love to welcome you with some of these tasty snacks! Limited-time menu items and workshops will be available, so visitors can have their fill of the autumn season. 

Last year's balloon art event was hugely popular, and will be making a comeback in 2021. Berries are a symbol of the harvest throughout Scandinavia, and guests are welcomed by these sweet treats floating in the sky. Beneath the autumn sky and surrounded by lush trees beside the lake shore, the Moominvalley feels like a storybook brought to life. Don't miss this colorful and joyous event!

Miffy x studio CLIP Merchandise Collection Revealed

Lifestyle brand 'studio CLIP' is collaborating with children's author Dick Bruna's popular character Miff with a cute merchandise collection that's set to drop at all studio CLIP branches in Japan and the online webstore .st on August 1.

The Line-Up

Limited-edition shopping bags

Fruit Soda & Soft Serve Ice Cream Parfait

studio CLIP collaborates with Miffy every year, and this year is no different, with a special line-up of character goods themed on friends and family. Boris makes an appearance this time too. Items include hand gel holders, vinyl umbrellas, tote bags, and more. There's also exclusive shopping bags for Miffy fans who buy any of the collab merch, as well as themed drinks and desserts at studio CLIP CAFE.

Information

studio CLIP x Miffy

Release Date: August 1, 2021

Locations: studio CLIP / studio CLIP Webstore

Webstore: http://www.dot-st.com/studioclip/ 

Cafe

Running: August 1, 2021 until sold out

Location: 3 studio CLIP CAFE branches (Grand Tree Musashikosugi/Yume Town Hiroshima/Yume Town Hikarinomori)

The new Miffy themed double-wall glass, which was released in November last year and sold out only in one day is back with new designs including standard design from previous collection. 

Double-wall Miffy Glass

miffy style Surprised 

miffy style Sleeping


miffy style Tears 

miffy style Standard


Don't miss out the must-have Miffy themed adorable double wall glass!

©Mercis bv

Bathe With Real Ducks at Tamagawa Onsen in Saitama

As part of their 10th anniversary event, Tamagawa Onsen, a Showa retro-style bathhouse in Saitama, opened their 'Real Duck Baths' on May 29 which lets people bathe with real ducks. The experience is available on weekends and public holidays only.

Forget bathing with bright yellow toy ducks – now you can have the real thing. These ducks were hatched and raise from ducklings by the bathhouse manager Arai at their home. The ducks are still small so the hours when they will be out are not set in stone, but the bathhouse hopes that guests will watch their and support their growth as they mature over time.

Information

Real Duck Bath
Running: Weekends and public holidays from May 29, 2021

*Subject to cancellation on any day depending on the condition of the ducks
Where: Tamagawa Onsen

Address: 3700 Tamagawa, Tokigawa, Hiki District, Saitama 355-0342, Japan
TEL: 0493-65-4977
Official Website: https://tamagawa-onsen.com/

Japan's Capcom Cafe Releases Ace Attorney Themed Menu

The Capcom Cafe located inside AEON Lake Town in Saitama is now serving up an Ace Attorney themed menu until July 8.

1. Keema Curry | ¥1,738 (Tax Included)

A keema curry inspired by the hoodie worn by Phoenix Wright. It features the Japanese word kurae! (くらえ!) which in the English version of the series is the quote "Take that!"

2. Tonosaman Tacos Plate | ¥1,958 (Tax Included)

A plate of tacos themed on Miles Edgeworth and Steel Samurai, the latter known as Tonosaman in Japanese. It includes two tortillas, one with a picture of Steel Samurai and the other with his name in Japanese.

3. Godot's Cafe Coffee Break Set | ¥1,408 (Tax Included)

A rich coffee jelly with accompanying biscuits and gateaux chocolate. Based on Godot.

4. Blue Hawaii Parfait | ¥1,408 (Tax Included)

A parfait with motifs of Franziska von Karma. It captures her cool and stylish look. A perfect drink for a hot summer's day.

5. Chocolate Banana Drink | ¥880 (Tax Included)

A drink inspired by the yukata worn by Maya Fey. Comes with a chocolate banana like the one she is holding in the illustration drawn of her for this cafe collab.

6. Fruit Sangria | ¥880 (Tax Included)

A fruity and refreshing non-alcoholic sangria inspired by Apollo Justice.

7. Rock Soda | ¥880 (Tax Included)

A non-alcoholic cocktail on the rocks inspired by Klavier Gavin. Served with a bottle and glass.

For an extra ¥3,000, customers can get the Kurae! plate as a set with the keema curry

 

Get some free original novelties

Get a free lunch mat (pictured left above) when you order any dish or dessert or a free coaster (pictured right above) when getting a drink.

And if you spend over ¥3,000 on the cafe menu,  you get one of these free postcards.

Fans need to book a table in advance to dine at the Capcom Cafe.

©CAPCOM CO., LTD. 2021 ALL RIGHTS RESERVED.

Information

Ace Attorney Collab Menu

Running: May 21, 2021 – July 8, 2021

Location: Capcom Cafe AEON Lake Town

Address: 4-21-1 Azumacho, Koshigaya, Saitama 343-0826, Japan

Capcom Cafe Official Website: http://www.capcom.co.jp/amusement/capcomcafe/

Miffy Eco Bag Series Features Simple and Stylish Dull Colour Line-Up

The online Japanese shop CONCIERGE NET is now taking orders for its new "Dick Bruna" collectors series of Miffy eco bags. Released on Friday, these simple yet stylish bags come in dull colours. They are lightweight, can be used as a secondary bag at work or outdoors, and are eco-friendly. There's a matching pouch for each one too to complete the collection. 

The Line-Up

Collectors Sack

Brown

Pink

Mint

Blue

The bag can be wrapped up

Collectors Pouches

The pouches are a compact and convenient A4 size and match with their corresponding tote bags. The bags also come with a cute ribbon which can be used to tie them up smaller for storing at home or in your main bag. Each is also fitted with a loophole which you can attach keyrings and charms to. The straps are nice and long so fit over the shoulder comfortably.

Get your own cute Miffy tote bag with this new series.

Miffy x Tabio Sock Collection to Release in Super Cute Designs

Japanese sock company Tabio is set to release a cute sock collection in collaboration with Miffy on May 17.

The Line-Up

Miffy Short Socks | 3 Colours | ¥1,430 (Tax Included)

Miffy Embroidered Socks | (2 Colours) | Women's ¥1,430, Children's ¥1,210 (Tax Included)

Miffy Short Socks | 3 Colours | ¥1,430 (Tax Included)

Miffy Embroidered Socks | (2 Colours) | Women's ¥1,430, Children's ¥1,210 (Tax Included)

Limited-Edition Novelty




The sock collection arrives with four different sock models featuring adorable Miffy designs. Those who spend over ¥3,300 on the collection will also receive a free Miffy memo pad.

Miffy Plushies by BON TON TOYS Release in Japan-Exclusive and New Colours

BON TON TOYS released three new coloured Miffy plush toys as part of its Miffy Corduroy Collection, one of which is exclusive to Japan, on April 28. All 15 of the new toys are available at all interior and lifestyle shops and online at marcs STORE in Japan.

Light Stone (Japan Exclusive)

Light Stone

Buttercream

Pumpkin

BON TON TOYS is a Dutch toymaker established in 1933. The brand is focused on helping to create a more sustainable world and protecting the environment for the future of children.

The Miffy Corduroy Collection is one of BON TON TOYS' most popular in the Netherlands too. The new colours include Light Stone, which is available only in Japan, and Buttercream and Pumpkin, both of which remind one of gentle springs. The line-up also includes key chains which are just 10cm in size and serve as trusty companions on your bag or elsewhere.