haccoba Craft Sake Brewery Re-Releases Limited Edition Hanauta Drops Sake
haccoba launched its new sake brewery, haccoba -Craft Sake Brewery-, in February. It released its first product last Monday: a limited restock of Hanauta Drops, a sake that uses unrefined sake brewing methods which first originated in the Tohoku region.
Hanauta Drops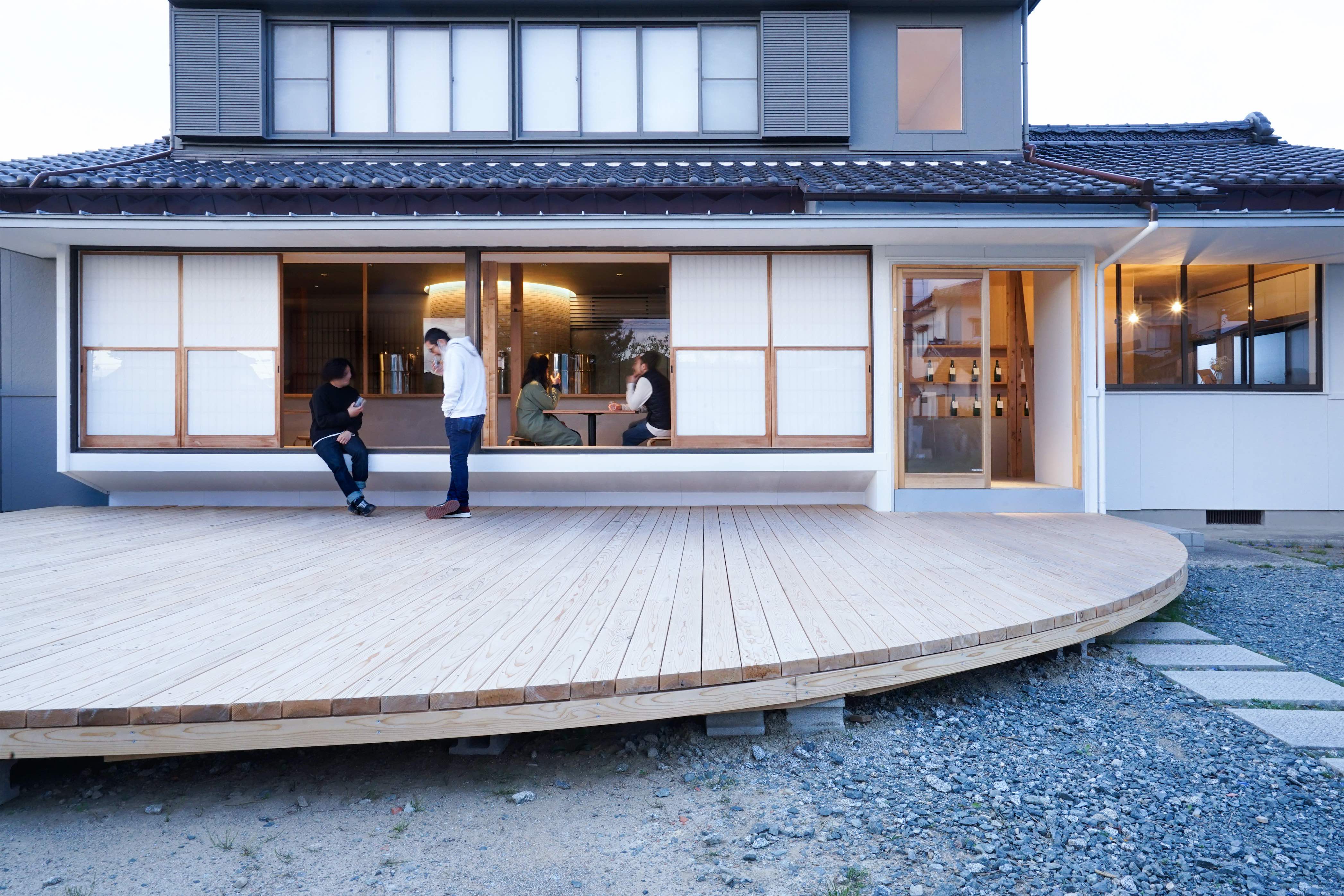 ©︎ Puddle Inc.
Humulus lupulus hop
The sake crafted by haccoba uses the same techniques found in traditional Japanese sake brewing, including the rice and yeast used, but throws in a variety of fruits and herbs during the fermentation process. This upholds the traditional culture of Japanese brewery which was formerly carried out in homes while adding some fun flair. The brand plans to make its main product a fusion of hops used in beer making and classic Japanese crafting methods.
The secret ingredient that was so enjoyed in Japanese homes in the past when making sake is the humulus lupulus, a type of hop that makes this brewing process to making beer. Hanauta Drops uses the very same technique. It also enjoys a blend of yellow koji mold which has a sweetness similar to refined Japanese sugar found in rice, and white koji mold for a lemony tang. The result is a refreshing experience with every sip thanks to the bubbles that occur naturally during fermentation.
RELATED ENTRIES
VTuber Yukihana Lamy Releases Her Own Sake Called 'Yuki-Yo-Zuki'

Yukihana Lamy, a Virtual YouTuber associated with hololive, launched her own Japanese sake project in February to bring her dream to life of making her very own sake by hand. That sake has now been released by the name of Yuki-Yo-Zuki, a premium brand daiginjo sake.

The sake was created in collaboration with Meiri Shurui, a Japanese sake brewery which has been around since the Edo Period. Every single ingredient in the drink was considered from scratch including the type of rice, the ratios, yeast, alcohol content, and so on. The sake is made by hand in a brewery located in Mito, Ibaraki.

Yuki-Yo-Zuki uses Fukushogun Daiginjo as its base, a sake that won Gold in the Sake category at IWC2020. It's made with a combination of Yamada Nishiki and Biyama Nishiki rice as well as ginjoka, the highest quality daiginjo, known for its light spicy kick and fruity notes. The bottle features an illustration of Yukihana Lamy drawn by Abara Heiki, an artist Lamy likes, with a fusion of black and silver inspired by the meaning of drink's name: 'Snowy Evening Moon.'

Premium Japanese Sake Lounge Opens Inside JR Chiba Station

After the success of the hit Ikkon-Fugetsu event held at Perie Chiba Ekiue Hiroba last autumn, a permanent nihonshu Japanese sake lounge is set to open at JR Chiba Station on April 28, offering the same kind of atmosphere as inside a luxury airport lounge.

CHIBASAKE.COM SHOP with PERIE Onliine SHOP

A sake shop will also open at the same time at the lounge where customers can scroll through different drinks they'd like to purchase using their smartphone or tablet. You can purchase sake that you enjoyed drinking in the lounge as well as pick up exclusive and original beverages available online only at CHIBASAKE, sake from different regions across Japan, and more.

That's not all for customers' sake experience however. Umami is a big part of Japanese food culture, and so in order that all who visit can enjoy their drink to the fullest, Japanese wineglass makers RIEDEL, who have been in the business for 260 years, have provided their special junmaishu glasses which were developed over a period of eight years. Food will also be on the menu made with ingredients local to Chiba Prefecture, and more.

Information

Ikkon-Fugetsu

Grand Opening: April 28, 2021 @ 17:00

Address: Perie Chiba Floor 3F, 1-1-1 Shinchiba, Chuo-ku, Chiba-shi, Chiba

Opening Hours: [Weekdays] 17:00-22:00 / [Weekends & Holidays] 12:00-22:00

Official Website: https://ikkon-fugetsu.com/

Chansey Pokémon Manhole Cover Designs Placed Around Fukushima Prefecture

As part of The Pokémon Company's ongoing Poké Lid project to place Pokémon manholes around the country, Fukushima has welcomed new Chansey design lids in nine places across the prefecture.

The first series of Poké Lids were place in the city of Ibusuki in Kagoshima Prefecture back in December 2018. They were Eevee lids, and saw designs for all of the Pokémon's evolutions. All of the Poké Lids feature completely original Pokémon designs making each individual one the only one in the world. Until now, 87 had been placed across 7 prefectures in Japan, with more set to roll out throughout 2020.

Back in March of this year, The Pokémon Company laid down Sandshrew and Alola Sandshrew manholes in Tottori Prefecture.

In February last year, Chansey was appointed as the "Fukushima Support Pokémon" for Fukushima prefecture help to support the prefecture by promoting information about it around Japan. To date, Chansey has toured the tourist and sightseeing hot spots of Fukushima, performed at events, and worked as PR across the country.

There are nine Chansey Poké Lid designs, all of which feature original artwork. There are plans to make each of them PokéStops for the mobile game Pokémon GO in the future.

©2020 Pokémon. ©1995-2020 Nintendo/Creatures Inc./GAME FREAK inc.
Pokémon, ポケットモンスター and ポケモン are registered trademarks of Nintendo, Creatures Inc. and GAME FREAK inc.

Tokyo's New Sake Ice Cream Shop Launches Crowdfunding Campaign to Ship Ice Cream Around Japan

SAKEICE is an ice cream shop that offers a new kind of ice cream experience, combining Japanese sake and alcohol together with the frozen treat. The shop opened in Akusaka, Tokyo in March this year.

However, due to the outbreak of the COVID-19 pandemic, the store has had to close temporarily. SAKEICE wants to cheer people up during these turbulent times with their ice cream, and has therefore announced the launch of a crowdfunding campaign so they can set up a website where people can order ice cream in Japan and have it delivered to them.

I tried out their ice cream

Otokoyama / Nihonshu Ice

SAKEICE's ice cream is laced with lots of Japanese alcohol. I tried the Otokoyama and the Nihonshu Ice, the latter of which is an original ice cream flavour exclusive to SAKEICE. They both contains around 4% alcohol. I were curious exactly how they would taste.

I started with the Nihonshu Ice. The moment the ice cream hits your tongue, your taste buds are met with its smooth texture, and your nose is filled with the full bodied flavour of nihonshu. The velvety texture on your tongue as it melts is to die for. The Otokoyama has a refreshing kick to it when compared to the Nihonshu Ice. It's creamy, but the aftertaste is refreshing, so we recommend it for people who aren't a fan of sweet treats. Both are sure to leave you feeling satisfied, and maybe a little flushed afterwards.

These ice creams contain alcohol, so keep that in mind when coming here with minors, kids, pregnant women, or if you're driving.

 

They have non-alcoholic flavours too!

Matcha / Cherry Blossom

Of course, they have non-alcoholic options too. I tried out the matcha and cherry blossom flavours.

The matcha one has an irresistible bitterness layered inside the sweetness. You get that real rich matcha taste too. The cherry blossom ice cream is a cute light pink colour and has a subtle sweetness to it. If you don't like alcohol then you'll definitely want to try one of delights.

Go Skiing This Golden Week in Japan at Nekoma Ski Resort

Nekoma Ski Resort, which is located on the northern slope of the Urabandai area, is holding a special spring ski event from March 30, 2020 called "Haru Nekoma ~Nekoma GO! GO! GO!"

The spring season at Nekoma Ski Resort is the time to enjoy the compacted snow berms, with lots of different kinds of berms to try out. So skiers can enjoy the snow berms that pile up in the early morning, the resort is open from from as early as 5:55, and there's also snow lifts, so they can maximise their piste riding experience to the fullest. Skiers can enjoy the full view of Mount Bandaiーwhich is officially listed as one of the 100 most famous mountains in Japanーas well as Lake Inawashiro too as they hit the downhill ski trails.

Haru Nekoma ~Nekoma GO! GO! GO!

Running: March 30, 2020 – May 6, 2020

Times: [Weekdays] 7:30-15:00 / [Weekends & Public Holidays] 5:55-15:00

Lift Price: [1 Day Ticket] Adults ¥3,818 / Junior & High School Students ¥3,091 / Elementary School Students ¥1,909 (Before Tax)

Note: Dates and times subject to change depending on weather conditions

Ride the springtime pistes of Alts Bandai too

For the 2019-2020 season, you can ride the snow footpath that connects Nekoma Ski Resort to Alts Bandai. Go through the gate leading to it, walk through the Japanese beech trees for about 15 minutes, and you'll arrive at the pistes in the deepest part of Alts Bandai which opens up to a spectacular view of Mount Bandai and the town of Inawashiro. Alts Bandai will be shut from March 29, but since there is still plenty of snow to ski down in the high-up pistes even in April, some of the lifts will still be operated. Enjoy a springtime walk and a springtime ski with the beautiful scenery before you with this special ski route.

Running: From March 20, 2020 until the snow melts

Gate Times: 10:00-13:30 (Last entries from Nekoma Ski Resort at 12:00)

Price: Free

Available Courses: Frozen 1, 2, 3 / Peak Lower 3 / Peak Lower 4

Note: A valid day ticket from Nekoma Ski Resort is required

Nekoma Terrace

Bask in the springtime weather at the foot of the pistes in the Nekoma Terrace which has its own bar. After an early morning ski, take a break and relax at the terrace with a drink in hand and soak up the scenery around you as the temperature warms through the day.

Spring Nekoma Terrace

Time: 10:00-14:00

Price: Alcohol ¥454 / Soft Drinks ¥182 (Before Tax)

Location: Nekoma Ski Resort Centre House

Spring discount tickets are also available, which can also be used at Alts Bandaiーwhich has the biggest pistes in Japanーuntil March 29. Ride across 189 hectares and enjoy 26 courses.

Spring Discount Tickets

Available: February 1, 2020 – May 6, 2020

Valid: March 1, 2020 – May 6, 2020

Price: Adults (20-23 Years) ¥20,000 / Junior & High School Students ¥10,909 / Elementary School Students ¥10,000 (Before Tax)

Sold at: Alts Bandai / Nekoma Ski Resort Official Homepage / Alts Bandai and Nekoma Ski Resort sites

Fukushima 50 Cast and Director Premiere Film About the Nuclear Disaster to Fukushima Locals

Fukushima 50 is an upcoming film based on the non-fiction book On the Brink: The Inside Story of Fukushima Daiichi by Japanese journalist Ryūshō Kadota. It will be released on March 6, 2020.

The film will discuss the Fukushima Daiichi nuclear disaster that occurred after the 9.0 magnitude Great East Japan Earthquake on March 11, 2011 which stands as the largest ever earthquake recorded in Japanese history.

The film's title refers to the pseudonym given by the media to the 50 employees that remained on the site after the nuclear power plant disaster. It will show the reality that the group faced that only they knew from being inside the plant and in the face of death.

Japanese actors Kōichi Satō and Ken Watanabe, who star in the upcoming film, held a campaign where they visited various locations across Fukushima Prefecture. Satō, as well as the film's director Setsurō Wakamatsu and executive producer at KADOKAWA Shinichiro Inoue, made a courtesy call to Tomioka, a town which is still difficult for residents to return to. Tomioka is in fact one of the settings featured in Fukushima 50, and so before the films releases in March 2020ー10 years since the disaster struckーthe cast and staff went to pay their respects to the locals still living there.

The film premiered at Koriyama Theatre in Fukushima where Kōichi Satō, Ken Watanabe, and director Setsurō Wakamatsu all made an appearance. The event began with cast and staff announcing that they first wanted the people of Fukushima to watch the film before they made their comments. This was the first time the film had been shown to the general public, less than two months from its official release.

Satō, Wakamatsu, and Inoue's appearance in Tomioka took place on January 22. Executive producer Inoue was the first to greet the people. "We have come to Tomioka today to officially announce to you the completion of the film Fukushima 50. We hope everybody, including the mayor, will see it as soon as soon as possible." The director Wakamatsu followed, saying: "We are gratefully indebted to the people of Tomioka for letting us interview you before the film shoot. We wish for you all to see it and for it to be a film you believe the rest of the world should see."

Satō said: "I believe there will be many people who look back on [the incident] and remember it like it was yesterday rather than something that happened a long time ago. I think there will be people who do not wish to remember as well. However, the film needed to be powerful in order for the memories of the incident to not fade away. The film may bring back pain, but I ask you to view the film as necessary so we can pass down the reality of what happened to future generations."

Director Wakamatsu commented on Yonomori, a park in Tomioka and one of the filming locations which people are currently prohibited from entering due to the high radiation levels. "We filmed a crucial 'cherry blossom scene' there. Cherry blossoms are a thing of beauty, but it was really complicated when I thought about how these cherry blossoms cannot be seen by anyone." Satō weighed in on this point. Speaking about his character Toshio Izaki, he said: "I don't know to what extent his complex feelings are conveyed regarding his mental state when observing the cherry blossoms, but I hope that the beauty and transience of the cherry blossoms ties itself to the thought of never wanting this incident to happen again with those to watch the film."

The Tomioka town mayor Miyamoto commenting on the team having filmed in Tomioka. "As living witnesses, for us to be able to pass this film down to future generations, I greatly felt that I wished for them to shoot the film, rather than permitting them to do it. I don't believe Tomioka has been used as a film location or such before, so I want to go ahead with doing PR, both myself and as a town, so that everybody can see it."

The courtesy call at Koriyama Theatre in Fukushima's city of Koriyama took place the following day on January 23. Satō said before the audience: "I'm overwhelmed that we've finally come to this moment. By no means is this a film I could ask you to enjoy. I think there are some scenes in there that are very painful to watch, but I ask kindly that you see it through to the end."

Watanabe spoke with strong words, saying: "There are many people whose lives were unfortunately changed by this incidentーpeople who cannot return to Fukushima. When we began filming, me and the rest of the cast and staff said that we would be unable to shoulder the extent of what actually happened, but we should dive head first into the movie, and understand even a little of what those people went through. From there we went and finished the film, and now we're going around promoting it, starting with this city, and for that I am proud. This film absolutely enables one to feel connected to the future in some way."

Director Wakamatsu followed up this comment. "We started this film project five years ago, and at last it's finished. I am proud that we are able to say that as well as promote the film here in Fukushima. We set out to make this film faithfully and with sincerity."

At the end of the talk, everybody gave their final comments. Satō said: "Let's change this negative legacy into a different kind of legacy, even if just a little." Watanabe said: "In my heart, I feel I hadn't actively supported Fukushima until now. But, I believe I have been able to deliver that now to all of the people of Fukushima, doing what I'm best at. I hope it's something you can get behind."

After their closing statements, the cast and director were given a huge round of applause by the people of Fukushima.

©2020 "Fukushima 50" Production Committee

Goldfish Festival, Fireworks And Much More Family Fun at Aquamarine Fukushima

During the summer holiday period between July and September, Aquamarine Fukushima is holding a range of events and supporting children to learn about marine life independently. Come join in the festival fun with goldfish scooping games, quoits, and much more. There will also be a fair from August 11 to 15. 

Aquamarine Fukushima Rare Creatures Picture Book <Complete the pictures!>

Dates: July 13 ー September 1

Aquamarine Fukushima is displaying rare creatures and ecological systems. The children can write the name of the new creatures they discover in their own picture book. Once they have completed the picture book, it will be an original record of discoveries. As the children record the features of the animals and other organisms they discover, adults will also find this information beneficial when looking around the exhibitions. 

How to take part: Pick up an application form at the entranceway on floor 1 of the aquarium main building (Honkan). The answers will all be distributed in one place. (Subject to change).

Summer Aquamarine Fukushima: Children's Answer Room

Open: July 20 ー September 1 

Here, all the answers to the children's puzzles about Aquamarine life are presented in panels and explained in easy terms. Along with the picture book where the children can record interesting life forms, this is the perfect way to support independent exploration. 

Goldfish scooping and Fun Fair

You can purchase goldfish that were bred at the aquarium, or catch them yourself at the goldfish scooping area. There is also a games corner where you and your children can enjoy a range of fun activities such as quoits. 

The goldfish building, which just opened last year, will be bringing back its 60cm-large Goldfish Nebuta lantern. To raise spirits during Japan's O-bon lantern festival, the aquarium will be open for much longer so that a lantern event can be held in the evening. 

Iwaki Traditional Vegetable Marché

Open: August 17 ー 18 (11:00 ー 14:00)

Head to the Aquamarine Aguri located outside Aquamarine Fukushima to purchase everyday vegetables as well as Japanese vegetables that have been grown through the cooperation of Iwaki farmers and Iwaki city. The traditional Iwaki marché sells mainly traditional summer vegetables such as okuimo potatoes, yardlong beans, beefsteak plants, kojiroi cucumbers, and much more. From local vegetables to healthy goods, everything is produced at Aquamarine Fukushima. 

Iwaki Fireworks Festival 

Enjoy the sight of fireworks soaring through the sky before your very eyes from the Aquarium grounds. This large-scale fireworks event will run until 9 pm on August 3.

Running: August 11 ー 15 (8pm) . 

※ Last entries: Up to 1hr before closing time. 

Come visit Aquamarine Fukushima for a perfect fun-filled day with the family!

Information

Goldfish Display and Sales

Running: August 11 ー 12 (Monday, national holiday) 

Times: 10:00 ー15:00、16:30 ー19:00

Goldfish Scooping/ Fair

Running: August 11 ー 15

Times: 16:30 ー19:00

The goldfish scooping event will end once all fish have been caught.

Water Yo-Yo Fishing, Quoits, Fishing Games, Barbecue Skewers: ¥300 per turn.

 

Aquamarine Fukushima 

Address: Tatsumicho-50 Onahama, Iwaki, Fukushima

Official Website: https://www.aquamarine.or.jp/

Ryuhei Maruyama and You Yokoyama From Kanjani Eight Sing Passionately About Sweet Sake

Morinaga Sweet Sake will release their new TV commercial for their chilled sweet sake "Hiyashi Amazake" on July 5th.

Hiyashi Amazake is made using a blend of carefully selected sake lees produced when making sake, malted rice, and Hakata salt. This drink will provide you with a refreshing aftertaste to keep you cool during the hot summer. To share the news of this wonderful drink with the rest of Japan, Ryuhei Maruyama and You Yokoyama from Japanese boyband Kanjani Eight will feature in the brand's new advert as promotional characters. Watch the two idols as they muster up all their passion to sing a song about their undying love for Hiyashi Amazake whilst dressed in Hiyashi Amazake-themed Yutaka, leaning against the trees.  

 

You just have to hear the intense rap, too. The boys manage to sing it all the way through to the end without breaking their serious face into fits of laughter.

 

Please check out the incredibly entertaining Hiyashi Amazake advert!

Information

Amazake bros. Summer 15-second version

Broadcast Date: July 5, 2019

Broadcasting Regions: To be broadcasted all over Japan

※ After 10 pm on June 24, you can watch the commercial on Morinaga's Brand Website.

https://www.morinaga.co.jp/amazake/

Hiyashi Amazake (Chilled Sweet Sake)

Release Date: To be announced

Release Region: All over Japan

Brand Website: https://www.morinaga.co.jp/amazake/

Former Japanese football player Hidetoshi Nakata attended opening ceremony for KitKat and sake pairing event currently being held in Roppongi!

A regional KitKat Pairing Bar called "Gotouchi no KitKat Pairing Bar" is currently running in Roppongi Hills, Tokyo. The pop-up bar features an AI's recommendations of regional KitKats with Japanese sake from among 1,650 combinations of pairings.

You can also witness the event vehicle covered in 15 varieties of Gotouchi KitKat prints at the event in Roppongi Hills.

The sake brands featured at the event are brands carefully selected by famous Japanese former football player Hidetoshi Nakata, who has been promoting sake to the world. He has built his expertise by visiting more than 350 breweries nationwide. Nakata was also present to kick off the event! Nestlé's managing executive officer Cedric Lacroix also makes an appearance.

Cedric Lacroix commented that the products created with the help of Nakata have a favourable reputation in Japan. He stated that he is incredibly pleased to be working with Nakata for the pairing bar, as he is full of knowledge in the field of sake.

Nakata stated:

"We don't have the mindset of creating a new product, but we intend to focus on the act of celebrating with people from the region by creating something new.

Besides the KitKat Nihonshu Masuizumi and Umeshu Tsuru-ume, there is now a third collaboration KitKat flavour being released!

You can experience 150 different pairings of KitKats and sake that have been carefully chosen by Nakata before they are on sale anywhere else! The AI will be introducing regional (Gotouchi) KitKats such as Kyushu Amaou strawberry and Gunma Asian skunk cabbage KitKat!

"The sweetness of the chocolate combined with the sharp aftertaste of the dry alcohol is very interesting. The taste differs from person to person so I would like everyone to try it for themselves", continued Nakata.

"Having chocolate with alcohol is quite a normal thing to do, however, both chocolate and Japanese sake have a long, deep-rooted culture in Japan. There's the impression that Japanese sake only goes well with traditional Japanese food (Washoku). Hopefully, this event helps people to discover this new combination of chocolate and Japanese sake", he continued passionately. 

The Gotouchi KitKat Pairing Bar will be running until national holiday Monday 29th April. Come try this brand new experience involving regional KitKat flavours and their matching Japanese sake!

Information

Gotouchi no Kit Kat Pairing Bar / ご当地キットカット ペアリング BAR

CRAFT SAKE WEEK at ROPPONGI HILLS

Address: Roppongi Hills Arena, 6-9-1, Roppongi, Minato Ward, Tokyo

Open daily from 19th ー 29th April 2019 (12 p.m. to 9 p.m.)

One order = 2 CRAFT SAKE WEEK event coins.

For one order, you can choose 1 type of Japanese sake (60 ml) from 110 varieties + one KitKat from 15 varieties.

※ The coins can be purchased at the CRAFT SAKE WEEK venue and can be used for purchasing food and drink.

 

CRAFT SAKE WEEK at ROPPONGI HILLS 2019

場所: Roppongi Hills Arena, 6-9-1, Roppongi, Minato Ward, Tokyo

Running: Friday 19/04 ー national holiday Monday 29/04/2019 (11-day event)

Event hours: 12:00 ー 21:00, last orders: 20:30

Participating breweries: 10 per day, 110 in total.

There are 15 restaurants in total.

※ Please refer to the website below for more information.

Price: CRAFT SAKE starter set ¥3,500 (Includes sake glass + 11 food & drink coins)

Additional food & drink coin sets:

10 coins ー ¥1,500 set

22 coins ー ¥3,000 set  

38 coins ー ¥5,000

※ After making your first purchase, you can return to purchase extra coins without the sake glass fee by reusing your glass.

Official website: http://craftsakeweek.com/rh/

This AI Chooses the Best KitKat Flavour to Pair With Your Sake

The Gotochi KITKAT Pairing Bar will be open at Roppongi Hills from April 19 to 29 serving KitKat and sake pairings chosen from 1,650 combinations by AI.

Japan is known for its KitKat flavours, with a total of 350 having been created to date, 40 of which are always available. Many of those flavours are made using ingredients from local regions across the country where they sold at those places' souvenir shops. Their unique flavour combinations and colours have tickled the fancy of Japanese people and foreigners alike.


The KITKAT Pairing Bar offers a new way for both locals and overseas visitors to enjoy eating KitKats by picking which flavour will go best for them when paired with sake.

You must answer 5 questions at the bar from which the AI will filter your tastes from 150 combinations chosen that day. There will be a total of 1,650 combinations available across the 11 day period.

Of course, you can purchase your local flavour KitKat there and then. The sake combinations were carefully selected and curated by Hidetoshi Nakata, a former soccer player and experienced sake expert who has tried well over 350 brands of sake all over Japan. The sake pairings are supervised by CRAFT SAKE WEEK.

Have the AI find your flavours!

Information

Gotochi KITKAT Pairing Bar

Running: April 19, 2019 – April 29, 2019

Time: 12:00-21:00

Location: CRAFT SAKE WEEK at Roppongi Hills (Roppongi Hills Arena, 6-10-1 Roppongi, Minato, Tokyo)

Menu: One 60ml Japanese sake from 110 varieties + One KitKat from 15 varieties

Price: 2 coins per order. Coins can be bought at CRAFT SAKE WEEK and can be used when eating and drinking at the venue.

CRAFT SAKE WEEK at ROPPONGI HILLS 2019

Location: Roppongi Hills Arena (6-10-1 Roppongi, Minato, Tokyo)

Date: April 19, 2019 – April 29, 2019

Time: 12:00-21:00 (Last Orders 20:30)

Participating Breweries: 110 in Total / 10 per day (subject to change)

Participating Restaurants: 15

Tickets: https://passmarket.yahoo.co.jp/event/show/detail/018hu6103wzsy.html

Official Website: http://craftsakeweek.com/rh/

"Sakenomy" – Official App: http://www.sakenomy.net/

Venue for Japanese sake event CRAFT SAKE WEEK is a work of art!

Sake brands from all across Japan are set to gather at Roppongi Hills in Tokyo for "CRAFT SAKE WEEK at ROPPONGI HILLS 2019"; an eleven-day event celebrating top-class Japanese sake that will run from April 19 to 29. The venue will be decorated with the Japanese essence of traditional handicrafts. During these 11 days, Roppongi will be transformed into a magical artistic space.

CRAFT SAKE WEEK is where you can enjoy an atmosphere of a total of 110 carefully chosen Japanese breweries and numerous top-class restaurants. The venue was designed with this intention and has been designed with meticulous attention to detail. There will be a special guest attending the event; Yuko Nagayama! Nagayama designed the Japan Pavilion for Expo 2020 which is a worldwide innovation exhibition that will be held in Dubai.

Hidetoshi Nakata worked alongside Nagayama to create the concept for the design of the venue and after much debate, they decided to base the design on something that represents the origin of the essence of Japanese culture: rope. Hemp rope is featured in the design as it has a variety of applications in Japan from festivals to everyday purposes and has been used since ancient times. The hemp rope used for this venue design is flexible and has excellent durability. Hemp rope has a sense of volume and is also light and weightless. No matter what perspective you view it from, its appearance has a dynamic impact.

A Statement by Hidetoshi Nakata

This event space created by Nagayama is not just high quality, but creates an atmosphere of the warmth of everyday life in Japan. You can feel this unique world she has created. This is a unique world that only Nagayama is capable of creating as a female architect. It is stylish and you can feel the comfort. I requested that she creates something that depicts and allows you to physically experience the wondrous essence of Japanese culture.  

A statement by Yuko Nagayama

I created this environment out of sustainable materials that have been used by Japan for many, many years. This environment is a place intended to lightly embrace those who love Japanese sake. I took advantage of the height of Roppongi Hills Arena. It's 16 km tall and 570 hemp trees were used to make the three large canopies that cover the event space. The canopies naturally curve due to gravity. This natural curvy shape can be seen from afar and has become the symbol to represent the event.

One by one, experience a range of Japanese breweries, and discover the depths of the flavours of Japanese sake. Not only is the alcohol the attraction, but the venue design is entirely new and magical. People from Japan and around the world will be gathering at this event so please come take your fill!

Information

CRAFT SAKE WEEK at ROPPONGI HILLS 2019

Venue: Roppongi Hills Arena (6-9-1, Roppongi, Minato Ward, Tokyo)

Open: Every day from Friday 19/04/2019 ー National holiday Monday 29/04/2019 (11 days)

Opening hours: 12:00 ー 21:00 (Last orders: 20:30)

Opening hours are the same on each day.

Participating breweries: 10 each day (Total of 110)

Participating restaurants: 15

※ For more information, please refer to the official event website mentioned below.

Prices: CRAFT SAKE starter set: ¥3,500(Sake glass + 11 food and drink coins) Extra coin set: ¥1,500 set(10 food and drink coins), ¥3,000 set (22food and drink coins) , Extra coin set: ¥5,000 set(38 food and drink coins)

※ Those who have already attended this event twice before can bring their glass and only have to pay for the coins to enjoy this event.

 

Advanced ticket reservations available now at PassMarket:

https://passmarket.yahoo.co.jp/event/show/detail/018hu6103wzsy.html

 

Official website: http://craftsakeweek.com/rh/

Order Drinks Using Artificial Intelligence at Daikanyama's New Sake Bar YUMMY SAKE COLLECTIVE

YUMMY SAKE COLLECTIVE is a new sake bar in Daikanyama that held its grand opening on January 25, 2019.

It is both a bar and a shop that serves delicious Japanese sake casually without customers needing to be sake connoisseurs. You don't need to rely on background knowledge or visual information. It is a 'blind tasting' service in which you enter your intuitive thoughts which the AI responds to, choosing a sake to match your tastes.

When going for drinks in Japan beginners to sake can find it difficult what beverage to go for, but this new AI service solves that problem. It enables anyone to easily pick the right drink for them.

The refrigerator show case in the bar houses around 90 brands of sake including rare selections not often seen served. Drinks are divided by onomatopoeia for customers to easily pick what sounds nicest to them. Drinks can be ordered from ¥700 and you can also buy bottles to keep and take away with you.

YUMMY SAKE – ¥2,000 (Before Tax)

Ordering the YUMMY SAKE service lets you try a blind taste test to compare 10 types of Japanese sake. You evaluate which you like and don't like based on 5 different ratings and the AI will pick your taste type. There are 12 categories you can be placed into all based on onomatopoeia. This means you will be prepared for when you go out to a bar, shop or event in Japan and can intuitively pick what sake you want without needing to know difficult sake slang or tehchnical rules.

Snack Pairings – ¥500 Each (Before Tax)

Snacks will also be prepared to go with your drinks based on what taste type you are.

If you're looking to get into Japanese sake then look no further – start at YUMMY SAKE COLLECTIVE.

Information

YUMMY SAKE COLLECTIVE DAIKANYAMA

Opening Hours: Weekdays 17:00-23:00 / Weekends & Holidays 13:00-23:00
Address: 14-11 Daikanyamacho, Shibuya, Tokyo

Closed: New Year's Holidays
Access: 3-minutes on foot from Daikanyama Station / 8-minutes on foot from Ebisu Station
TEL: 03-6312-2448

Website: www.yummysakecollective.jp