LiSA & yama Appear in New Commercial For ZONe Energy Drink
In promotion of their new Ver.2.0.0 energy drink, which hit shelves in Japan last Tuesday, ZONe released a TV commercial featuring Japanese artists LiSA and yama. The new beverage, which is advertised as putting people in the zone of invincibility, contains the highest amount of caffeine put in a ZONe drink yet: 150mg of the stuff, which is sure to keep people buzzing throughout the day. The packaging has also been updated to feature the new 'ZONe EYE' which symbolises that you're in the zone and nothing will stand in your way.

LiSA in the ZONe
     
Dive into the zone with LiSA who knocks back her drink and immediately takes on the ZONe EYE. She grabs her mic and belts out a hardcore performance, showing off her incredible voice, before winking at the camera.
yama in the ZONe
When yama chugs her can she says the words 'Into the ZONe' along with the futuristic-sounding voice. She is surrounded by a whirlpool of the energy drink which flows along to the sound of her gorgeous high-tone vocals. The track itself is titled Ketsuryu ('Blood Flow') and was written for this commercial.

Interview
LiSA

・What did you think of the commercial and your appearance?
"For me, it was a live performance. Even I was surprised at the show of power that ZONe has [in the commercial] when it turns on your switch. I enjoyed it like a real live performance, since the part when I switch into that invincible zone was filmed just as I look in the video."


・Tell us about the song RUNAWAY which features in your commercial.
"The song is about quitting while you're ahead in life. It's the start of a new era, heading into that invincible zone to laugh lots, sing, dance, and enjoy everything."


yama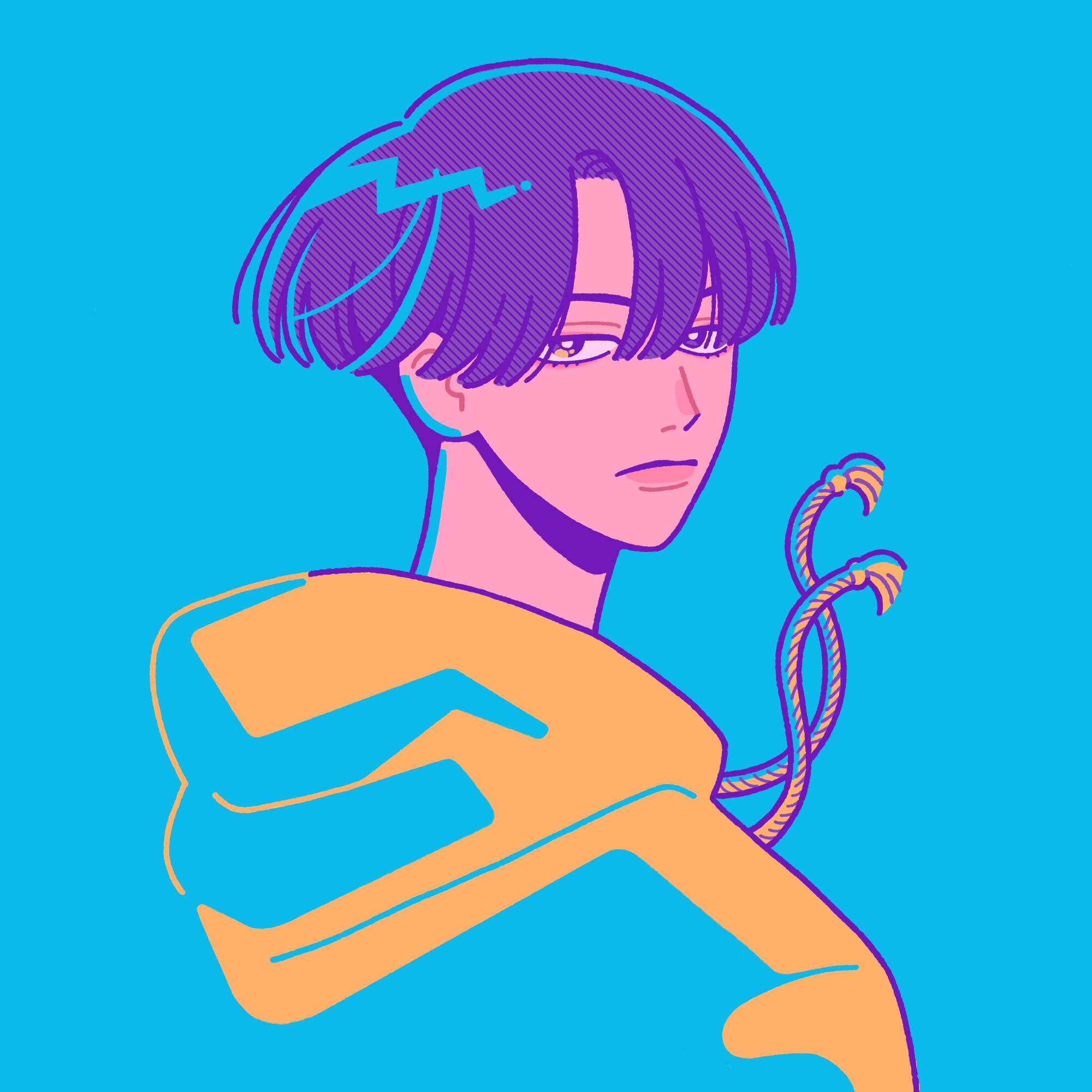 ・Tell us about the song Ketsuryu which features in your commercial

"ESME MORI kindly wrote this song for me. It's a song that brings up the topic of being bored in life, and feeling lonely, but that you can still find someone special or something you can immerse yourself in to light up your life. It's about keeping your heart moving even if those things disappear. I hope it encourages people, even if just a little."
Information
ZONe x LiSa/Yama TVCM
Released: June 8, 2021
Where: Japan
ZONe Official Website: https://zone-energy.jp/
RELATED ENTRIES
Pui Pui Molcar Collaborates with Del Monte Vegetable Juice for New CG Commercial

Kikkoman Foods has appointed the adorable characters from Pui Pui Molcar as ambassadors for Del Monte Vegetable Juice! A new CG commercial began airing nationwide on June 12, 2022.

 

This is the third collaboration between Del Monte's Vegetable Juice and Pui Pui Molcar. 

The commercial is getting fans excited for the newly-announced second season of Pui Pui Molcar, scheduled to air this autumn. It's also the first official commercial showing the characters in CG.

 

Mizuho Misato voices the presenter in the new commercial; the actress also played Potato in the series.

Comment from Tomoki Misato (Director)

I'm so happy that Del Monte is teaming up with Pui Pui Molcar again!

The previous 2D animated web commercials were amazing, so when this project was starting to come together, I was shocked to find out that it would be made with CG!

This is probably the first CG Del Monte commercial to date!

Seeing my characters moving around on the screen, I immediately hoped that we could team up again in the future! 

This will also be the first time that Potato's driver speaks! (My sister did the voice!)

McDonald's 'McCafe by Barista' to Offer Uji Matcha Sweets for Spring

McDonald's Japan locations with 'McCafe by Barista' areas will begin selling special spring treats for a limited time starting April 6, 2022. Customers will be able to grab the 'Strawberry Uji Matcha Frappe' and the 'Uji Matcha Mont Blanc Tart.'

McCafe by Barista invites guests to enjoy high-quality frappes and smoothies. The Uji Matcha Frappe was added to the regular product lineup in June 2021, and features a mellow matcha flavor. The Strawberry variant is coming back for the first time in three years. The Mont Blanc Tart is a new addition, and is a perfect treat to enjoy with this popular frappe! 

Strawberry Uji Matcha Frappe: ¥490

The Strawberry Matcha Frappe mixes together the full-bodied flavor of matcha together with sweet and sour strawberries. It includes both a strawberry paste made from whole strawberries and a strawberry whipped cream at the bottom. The drink is topped with more strawberry whipped cream and a sprinkling of matcha powder. The refreshing taste of the strawberry sauce coupled with the whipped cream serves to elevate the great flavor of the Uji Matcha even more.

Uji Matcha Mont Blanc Tart: ¥390


The Uji Matcha Mont Blanc Tart is made with Uji Matcha batter, Uji Matcha whipped cream, white bean paste, and green tea cream. The refined sweetness is complemented by the mellow aroma and slight bitterness of Uji Matcha.

How would you like to enjoy these treats beneath the cherry trees?

Information

Strawberry Uji Matcha Frappe

Uji Matcha Mont Blanc Tart

Available: April 6 – Mid-May, 2022

Available at Participating McDonald's Japan Locations with 'McCafe by Barista'

Official Site: https://www.mcdonalds.co.jp/

Music Video for Yaffle's 'Grown (feat. sorane & yama)' from Pokemon 25th Anniversary Album Released

On Pokemon Day, February 27, 2021, the music program P25 Music was launched with 'P25 Music Presents: Post Malone Virtual Concert Experience.' In October, 'Pokemon 25: The Album' was released featuring top musical artists from around the world celebrating the anniversary of the beloved series. Two songs produced by Yaffle, who represented Japan in the project, were released as digital singles in November. 

 

The single 'Reconnect/Grown' features four tracks and includes 'Reconnect,' sung in English by Daichi Yamamoto and AAAMYYY, and 'Grown,' sung in Japanese by sorane and Yama, as well as instrumental tracks. The two songs sample sounds from Pokemon games, including the opening music for Pokemon Red and Green. The songs Reconnect and Grown were also named with Red and Green in mind. Now, the music video for Grown has been released.

 

Pokémon 25: Yaffle – Grown (feat. sorane & yama)

 

The music video also includes sorane and yama, with sorane existing in the real world and yama in a fictional one. The concept for the video was to connect with the time of Pokemon's original release in 1996. 

 

The video itself was shot with a drone, and those who pay attention can see a number of homages to Pokemon all over. Childhood photos were provided by sorane, giving a personal touch.

 

Comment from sorane

The first Pokemon game I ever played was Pokemon Diamond, so this song really moved me. There are so many Easter eggs in this song, including the names of Pokemon's moves–listen carefully to catch them all! My own love for Pokemon and the harmonies with yama's voice come together to make something really powerful. The music video features drone shots indoors, family scenes from the 1990s, and Pokemon items scattered all over. Please enjoy!

 

Comment from yama

I've loved Pokemon since I was a kid, both the anime and the games. It has always been a part of my life. I really love how this video was shot with a drone–I was on the edge of my seat as it flew around me. It's really cool and powerful, so please enjoy it!

©Nintendo・Creatures・GAME FREAK・TV Tokyo・ShoPro・JR Kikaku ©Pokémon 

ポケットモンスター・ポケモン・Pokémonは任天堂・クリーチャーズ・ゲームフリークの登録商標です。

Singer yama to Hold Two-Day Planetarium Concert at Tokyo Skytree Town

Konica Minolta Planetarium TENKU will hold a special two-day live event featuring one of the most beloved singers of this generation, yama. LIVE in the DARK w/yama will take place on December 8 and 9, in which the artist will be surrounded by glittering stars as he sings some of his more popular tracks.

yama

By holding a concert inside a planetarium, guests will be able to focus more intently on the sounds being made while surrounded by darkness. The video production during the performance will be handled by HERE., a visual design studio known for working with other popular artists. Would you want to experience a live show in such a unique venue? 

LiSA Announced as Campaign Model for NARS JAPAN's AW21 Lip Collection

LiSA has been announced as the campaign model for NARS JAPAN's AW21 lip collection. The new Power Matte Lip Pigment will be released in 3 new shades, each available to preorder on the NARS Cosmetics Official Website from September 3 2021. In the initial release, LiSA shows off the charming new shades from NARS, who are extremely popular for their Future Classic items. 

 

The new Power Matte Lip Pigment shades will be released on September 17, 

The AW21 lineup, releasing on September 17, is formed of the new Power Matte Lip Pigment shades, the NARS lipstick, which has been a bestseller since the brands formation, and the Audacious Lipstick, which was initially released to celebrate the brands 20th anniversary.  





LiSA empties NARS' image of "Strength:" Flexible, dignified, powerful, and self-confident. The lipstick colors are strong, with a comfortable texture to allow a wide variety of people to wear them as the brand aims to encourage more people to feel self-confidence in their daily life.

 

LiSA commented, saying "NARS has the power to be enjoyed by anybody, regardless of how old they are. I love how the elegant finish and pigmented shades transcend age."

 

NARS started in 1994 with only 12 lipsticks and grew into a proud brand with lipstick you can wear with pride this Autumn! 

Long-Standing Kyoto Tea Wholesaler Yamamasa Koyamaen Opens Cafe in Tokyo

TZEN, a company dedicated to promoting traditional Japanese culture around the world, has teamed up with Yamamasa Koyamaen, a tea wholesaler in business since the Edo period, to open a new matcha cafe in Tokyo!

ATELIER MATCHA, a quick walk from Ningyocho station, is harnessing the concept of 'the third wave of matcha,' serving up premium matcha in a cozy atmosphere. 

MATCHA Cookies & Cream Shake: ¥748 (Tax Included) 

MATCHA with Warabimochi and Red Bean Topping: ¥748 (Tax Included)

MATCHA Jelly Cider: ¥660 (Tax Included)

MATCHA Granola and Yogurt Latte: ¥715 (Tax Included)

MATCHA Cotton Candy Milkshake: ¥748 (Tax Included)

MATCHA Affogato: ¥660 (Tax Included)

MATCHA Shot (Espresso Style): ¥220 (Tax Included) / MATCHA Water: ¥275 (Tax Included) / MATCHA Green Tea: ¥330 (Tax Included)

Supreme MATCHA Terrine: ¥660 (Tax Included)

(This is a partial menu, all prices are for those dining in.)

Matcha is becoming popular around the world. ATELIER MATCHA was created to offer customers a unique experience which showcases the true taste and culture of this beloved tea grown in Japan. 

Yamamasa Koyamaen is a Kyoto institution, cultivating and grinding matcha tea leaves for 160 years. Over 1,000 tea retailers, department stores, domestic and international trading companies and hotels stock their high-grade matcha, gyokuro, sencha, and other specialty teas, making them one of the most recognized and respected names in this traditional Japanese art. The company even prefers to call themselves a 'studio' rather than a 'factory', using the 800-year history of tea cultivation in Uji, Kyoto as a starting point to create their masterpieces. 

ATELIER MATCHA is Yamamasa Koyamaen's first cafe, and also the company's first experience selling directly to consumers. 

Blending the highest-grade matcha with locally made sweets, the cafe hopes customers will enjoy these original creations while surrounded by the relaxing aroma of tea. 

The matcha used in the cafe includes signature Yamamasa Koyamaen blends, including Ogurayama and Tennozan, both varieties often used in tea ceremonies. For a limited time, the cafe is offering a single-origin blend with one rare variety of matcha, as well as a beverage made with tencha, which are the leaves used to make matcha before being ground down in a stone mortar. Visitors can also enjoy gyokuro and hojicha teas, made from carefully selected leaves. 

Pulling recipes from Yamamasa Koyamaen's book 'Kyoto Uji-Koyamaen: Simple Matcha Drinks to Enjoy at Home,' the menu features refreshing drinks blending the traditional with the modern, with unexpected combinations of soda, fruit and yogurt. Seasonal drinks will also be making an appearance, including shaved ice in summer and chocolate drinks in winter. 

The name MATCHA SHOT packs a punch, using matcha instead of espresso for a needed pick-me-up. MATCHA WATER, a refreshing cup of watered-down tea, offers a way to fully enjoy the fullness and more hidden flavors of this popular Japanese tea. 

As expected, ATELIER MATCHA also has a sweets menu set to impress: these sweet treats feature only the best, created with the top 0.03% of total national matcha production. This insanely high-quality matcha is a part of Yamamasa Koyamaen's ultimate matcha experience project, titled "ALL FOR ONE," which provides these rare leaves to some of the country's top professionals in various fields. 

At opening, only limited qualities of the Supreme MATCHA Terrine, made by well-known pâtissier Toshi Yoroizuka, will be available. 

These authentic matcha creations are perfect for a hot summer's day, or as a gift for a friend. When in Tokyo, don't miss it!

Information

ATELIER MATCHA 

Address: 1-5-8 Nihonbashi Ningyocho, Chuo Ward, Tokyo 103-0013, Japan

Access: 30-second walk from Ningyocho Station/5-minute walk from Suitengumae Station

Open Date: August 2, 8:00

Hours of Operation: 8:00-19:00 (Last order 18:30)

Closed on Tuesdays (Open daily throughout August) 

Phone Number: 03-3667-7277

Official Site: https://ateliermatcha.com/

Starbucks Japan Reveals Peach and Pineapple Frappuccinos

Starbucks Coffee Japan is releasing its new summery GO Pineapple Frappuccino® and GO Peach Frappuccino® at all branches on August 4.

Starbucks Japan's first pineapple beverage, plump and sweet

Left: GO Pineapple Frappuccino® | Right: GO Peach Frappuccino® | Tall ¥680 (Takeaway), Tall ¥693 (Have-In)

The two fruity drinks arrive in time for the height of Japanese summer this August. This also marks the first time Starbucks Japan is serving up a pineapple Frappuccino®. The GO Pineapple Frappuccino® is loaded with ripe and fresh pineapple pieces along with a pineapple puree and pineapple sauce. When you've sipped about half the cup, mix in the whipped cream to transform the drink into smooth and milky heaven.

The GO Peach Frappuccino® is also loaded with its titular fruit, making it so refreshing it's like eating a whole juicy peach. Enjoy a combination of fresh peach pieces, puree, and sauce, one which maintains the rich original flavour of this summer-classic fruit.

Reusable Coffee Cup With Changeable Coloured Lids (437ml) | ¥385 (Tax Included)

August 2nd will mark 25 years since Starbucks arrived in Japan, bringing to the country a culture of walking around with your coffee in hand. This summer, the coffee chain is also releasing a new collection of seasonal tumblers, as well a new reusable coffee cup which you can swap out with different coloured lids. While the new beverages are on sale, if you buy one of them together with a reusable cup, you can get a free size upgrade on your Frappuccino®.

Information

GO Pineapple Frappuccino®

GO Peach Frappuccino®

Running: August 4, 2021 – September 21, 2021

Official Website: https://www.starbucks.co.jp/

Sumikko Gurashi Bubble Tea Released by XIE XIE PEARL

Bubble tea shop XIE XIE PEARL is collaborating with San-X and their popular corner-dwelling characters Sumikko Gurashi with a line-up of drinks and merch until August 23.

Fruit is the theme of the collaboration which arrives in a line-up of colourful beverages served in limited-time cups. Each character's drink is loaded with toppings.

Shirokuma's Peach Milk | ¥756 (Tax Included)

Neko's Jewel Berry Lemonade | ¥756 (Tax Included)

Tonkatsu's Caramel Banana Milk | ¥756 (Tax Included)

Penguin's Jewel Mint Lemonade | ¥756 (Tax Included)

Original collab goods

Large Stickers | 4 Designs | ¥330 (Tax Included)

Mini Tote Bag | ¥990(Tax Included)

Mirrors | 5 Designs | ¥550 (Tax Included)

Re-release of previous collab merch

Free novelty stickers and pouch

If you order one of the collab drinks you'll receive a free sticker, and if you order all four drinks, you get an original Sumikko Gurashi pouch. All you need is your receipt to show at the register.

©︎2021 San-X Co., Ltd. All Rights Reserved.

Information

XIE XIE PEARL x Sumikko Gurashi

Running: July 22, 2021 – August 23, 2021

Official Website: https://www.krg-inc.com


New Cocktail Menu Gets Served at KYOTO YURA HOTEL MGallery

KYOTO YURA HOTEL MGallery is now serving a new cocktail and afternoon tea menu in collaboration with Perrier Promotion.

KYOTO YURA HOTEL MGallery is a hotel group based in Paris, France which operates over 5,000 hotels and resorts in 110 countries worldwide. Together with the mineral water brand Perrier, the two companies launched the 'Perrier Promotion with KYOTO YURA HOTEL MGallery' on July 21 which includes a special cocktail and afternoon tea line-up being served up at Lounge & Bar 1867.

Perrier x MURAKAMI Tote Bag

Perrier Cacao & Orange Asian Fizz Mocktail | ¥1,300 (Tax Included)

Perrier Umami & Ryokucha Green Tea Sour Mocktail | ¥1,300 (Tax Included)

Perrier Citrus Iced Tea Mocktail | ¥1,300 (Tax Included)

Perrier Evening Iced Coffee Cocktail | ¥1,700 (Tax Included)

Perrier Flower & Fruit Afternoon Cocktail | ¥1,700 (Tax Included)

Perrier Promotion with KYOTO YURA HOTEL MGallery is an all-day special event taking place at the hotel. At both the hotel entrance, as well as Lounge & Bar 1867, an artwork collaboration by Takashi Murakami and Perrier is being displayed for the duration of the event, adding a colourful vibe to the spaces.

The drinks line-up includes three mocktails which are available on the free flow drinks menu when ordering the hotel's popular afternoon tea. The afternoon tea set was conceived by pastry chef Jennie Chiu and is packed full of summer fruits like passion fruit and mango.

During the collaboration, the first 200 people to order either the afternoon tea set or high tea set will also receive a free novelty tote bag featuring the Takashi Murakami's characters Kaikai and Kiki.

In the evenings, the Perrier Pop-Up Bar are serving two alcoholic cocktails alongside the mocktails.

Showa Summer Dessert Drinks Get Served Up at AWESOME STORE & CAFE IKEBUKURO in Tokyo

AWESOME STORE & CAFE IKEBUKURO is now serving up two new summer-exclusive dessert drinks inspired by the Japanese Showa era. The 'Imitation Gold' and 'Blue Light Awesome' are both available now until September 26.


Imitation Gold: ¥467 (Tax Included) / Blue Light Awesome: ¥467 (Tax Included) *both served in plastic cups (see below)

The Imitation Gold's flavour is reminiscent of an energy drink. It's topped with vanilla ice cream and colourful gummies. The Blue Light Awesome is a Blue Hawaiian syrup-infused pineapple juice topped with vanilla ice cream and a cherry. Both of these cute dessert drinks are the perfect refreshments for the summer.

Those who buy both drinks will also receive an original black straw to make the drinks even more Instagrammable. These are available while supplies last.

Some other popular must-tries

Other classics on the menu to try include soft and chewy bagels, coffees, and more.

Chocolate High | ¥396 (Tax Included)


Ebi Avocado | ¥396 (Tax Included)


Fuwa Toro Bacon Omelette | ¥396 (Tax Included)


AWESOME Organic Coffee (Hot/Iced) | From ¥217 (Tax Included)

Information

AWESOME STORE & CAFE IKEBUKURO
Opening Hours: 10:00-21:00 (Currently operating on reduced hours – closes at 20:00)
TEL: 03-5944-9754
Address: Q Plaza IKEBUKURO 1F, 1-30-3 Higashi-Ikebukuro, Toshima-ku, Tokyo
Official Website: https://www.awesomestore.jp/store/pages/cafe.aspx

McDonald's Japan Releases Strawberry and Banana Frappes at McCafe by Barista®

McDonald's Japan released its new Strawberry & Condensed Milk Frappe and Banana Caramel Frappe beverages at McCafe by Barista® branches up and down the country on July 14. The fruity frappes and the perfect choice for the hot summer season.

Strawberry & Condensed Milk Frappe | Regular: ¥490


The strawberry frappe is made with a sweet and tangy strawberry sauce that has fresh strawberry pieces in it as well as juice taken from amaou strawberries grown in Fukuoka which are known for their fresh and sweet taste. Added to the cup is rich condensed milk along with a squirt of whipped cream for a milky and velvety finish.

Banana Caramel Frappe | Regular: ¥490


The banana frappe is filled with a banana puree sauce, banana syrup, and a crème brûlée syrup. It's topped with smooth whipped cream and a drizzle of caramel sauce. The banana and caramel make for a delicious combination.

Matcha Republic Takes Kyoto's Uji Matcha to Tokyo For the First Time

Uji-based matcha tea shop Matcha Republic is taking their menu to Tokyo for the first time with a pop-up shop inside Shibuya Hikarie which will run from July 15-28.

Matcha Ink Hikarie Exclusive Version Premium Matcha Latte | ¥681 (Tax Included)

Original Clear Shopping Bag

Matcha Republic's ink bottle matcha lattes are super popular on Japanese social media. For their Tokyo pop-up shop, their premium matcha latte arrives in an exclusive design. The dirnk is made from only the best picked matcha leaves to make a smooth, milky beverage. The bottle is also sold in an original shopping bag.

Matcha Panna Cotta Hikarie Exclusive Version | ¥681 (Tax Included)

The brand's popular panna cotta set also arrives in a Hikarie exclusive design. The delicious dessert is made with fragrant Uji matcha.

PREMIUM GOLDEN UJI MATCHA CASTELLA | ¥2,381 (Tax Included)

Matcha Republic's moist matcha castella is sprinkled delicately with gold leaf, creating a luxurious dessert.

Information

Matcha Kyowakoku

Location: Shibuya Hikarie ShinQs B2 Food Stage

Running: July 15, 2021 – July 28, 2021

Opening Hours: 11:00-20:00

Official Website: https://www.matcha-republic.com