Sazae-san, Glass Mask, and Other Popular Anime Series Get Exhibition in Yokohama
Takashimaya Yokohama Store has announced a special exhibition centred on the Japanese animation studio Eiken. Titled "50 Years With the Sazae-san Series: The World of Eiken's Animation," the exhibition will begin on August 4 and touch on Eiken's long history of animation such as Sazae-san which has been running since 1969, Tetsujin 28-go, 8 Man, and more.
Chapter 1: Eiken Classical
This section of the exhibition will feature 11 nostalgic anime series such as Tetsujin 28-go and 8 Man.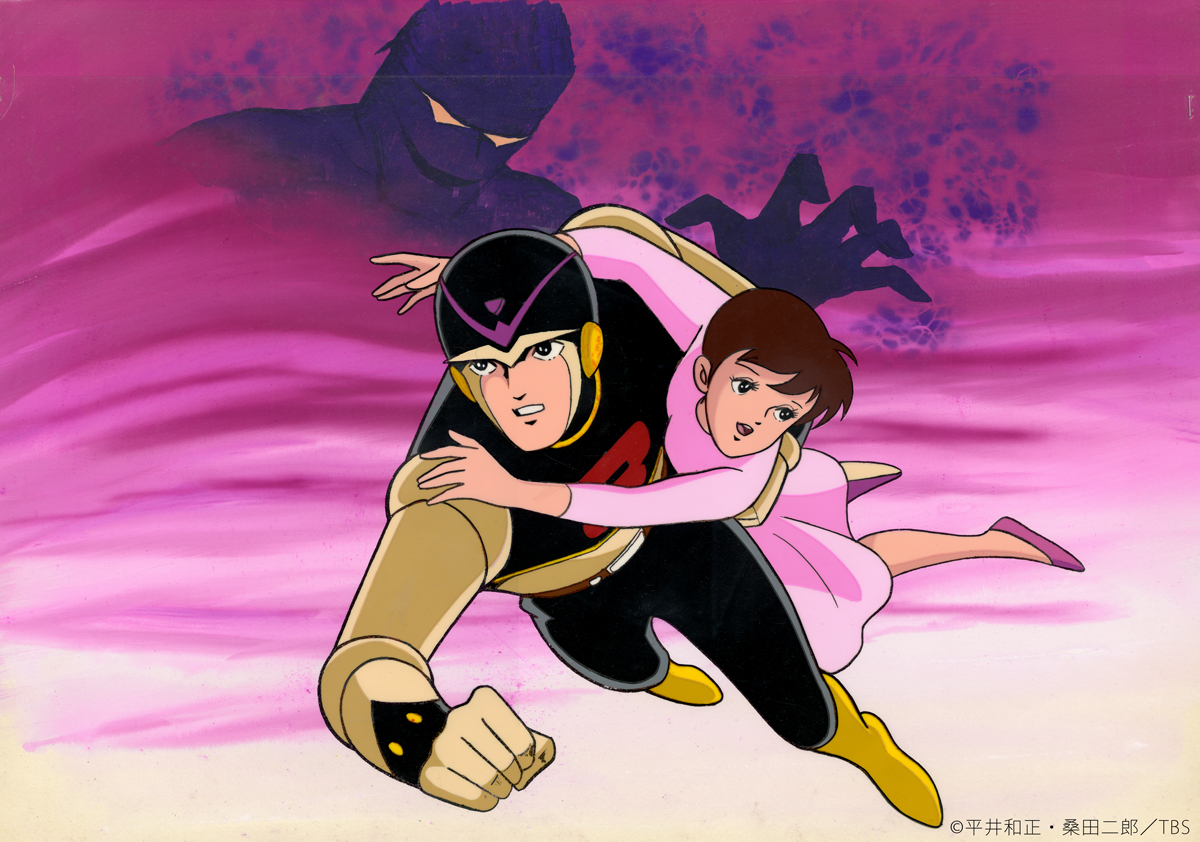 Chapter 2: 50 Years of Anime History
Cel animations and manga artwork for 27 series from the past 50 years, such as Glass Mask, will be showcased.
Chapter 3: 50 Years of Sazae-san
170 works, such as cel animations and background artwork, of Sazae-san, which has been airing since 1969, will be displayed.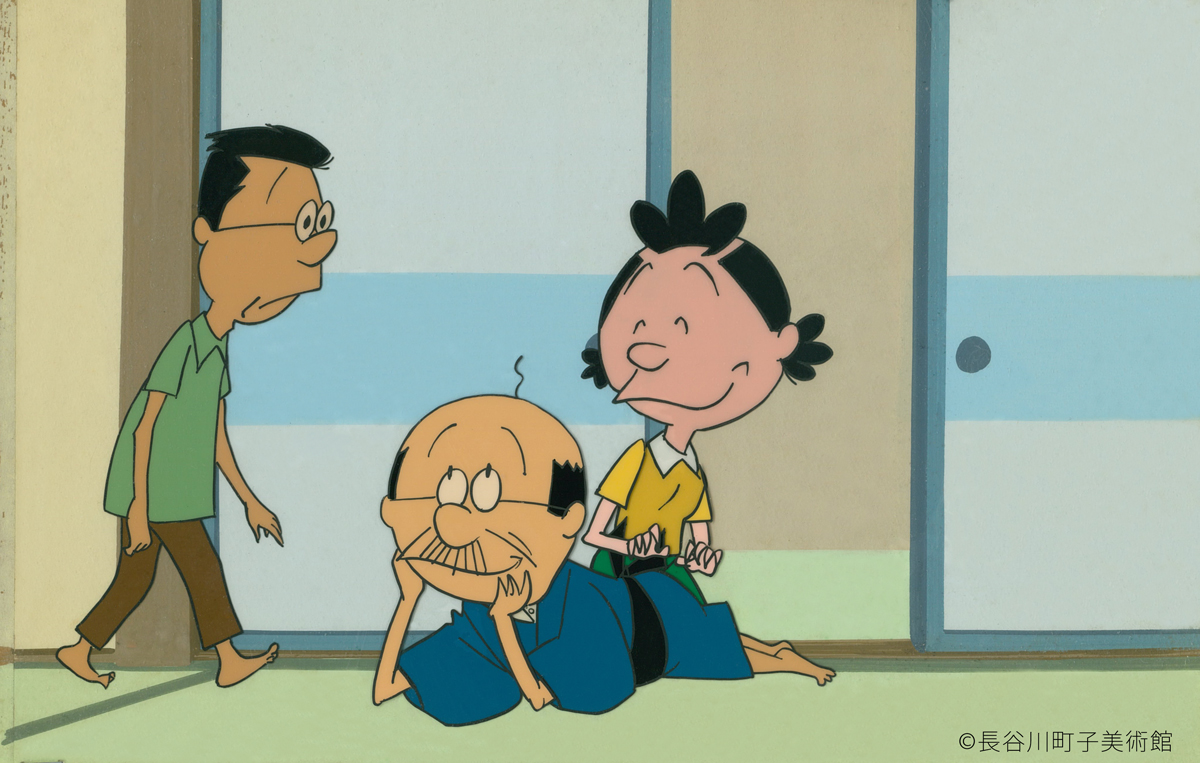 Tetsujin 28-go Photospot
Commemorative Merchandise
A4 Folder | ¥440
Dolomite Coasters | ¥1,100
Sazae-san Ivorn Tote Bag | ¥3,520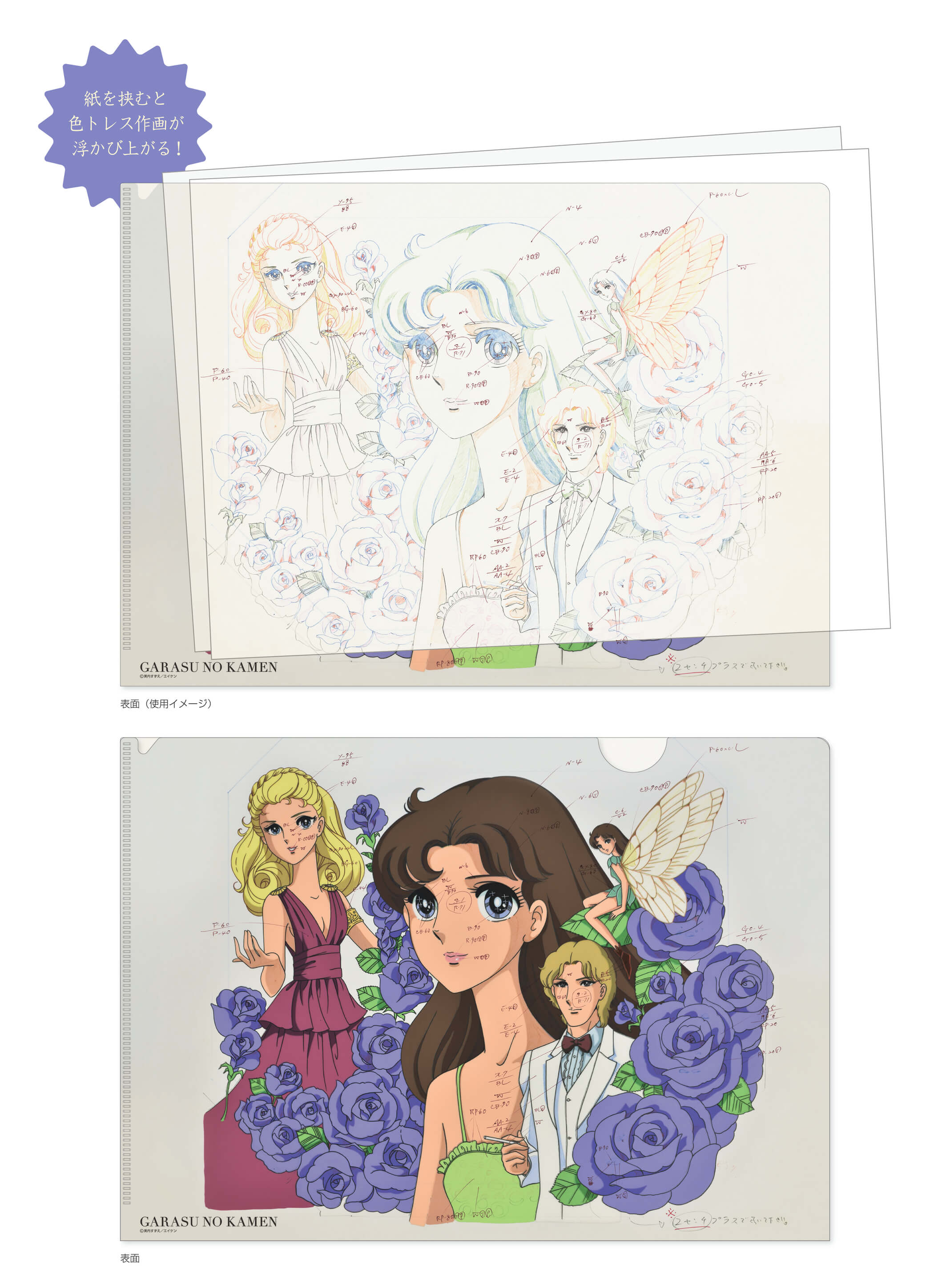 Manga Design A4 Folder | ¥385
The exhibition will be split into three 'chapters,' or areas, with around 400 pieces of animation and artwork displayed. Fans of Eiken's series can also get their hands on exclusive merchandise, snap a photo at the photospot, and more.
©小島 功・エイケン ©光プロダクション・エイケン ©平井和正・桑田二郎/TBS ©TBS ©エイケン ©白土三平©エイケン ©長谷川町子美術館   ©横山隆一・エイケン ©田河水泡/講談社・エイケン ©佐藤さとる・村上勉/講談社・エイケン ©1976 雁屋哲・エイケン ©フジテレビ・エイケン ©ちばあきお・エイケン ©畑 正憲・エイケン ©美内すずえ/エイケン ©サトウサンペイ・フジテレビ・エイケン ©村上もとか/小学館・エイケン ©みつはしちかこ・エイケン ©アーネストTシートン・エイケン ©植田まさし/植田プロダクション・エイケン ©うえやまとち/講談社・エイケン ©布浦 翼/講談社・TBS・エイケン ©松竹・TBS・エイケン ©BSフジ・エイケン ©TBS・エイケン ©久里洋二・TBS・エイケン ©2005 ちばあきお/エイケン・プレイボール製作委員会 ©いがらしみきお/竹書房・フジテレビ・エイケン
Information
50 Years With the Sazae-san Series: The World of Eiken's Animation
Japanese Title: アニメ サザエさんとともに50年 -エイケン制作アニメーションの世界-
Running: August 4, 2021 – August 23, 2021
Venue: Takashimaya Yokohama Store Gallery (Floor 8F)
Opening Hours: 10:00-18:30 (Until 16:30 on August 23)
Price: General ¥1,000 (¥800) / University & High School Students ¥800 (¥600) / Junior High School Students and Younger – Free
*Prices in brackets are for groups of 10+ people
Eiken Official Website: https://eiken-anime.jp/50th
RELATED ENTRIES
New BT21 Cafe Coming to Tokyo, Yokohama, Nagoya, Osaka, and Okinawa

The 9th BT21 Cafe ~Relaxing Holiday~ will be open for a limited time in six venues across Tokyo, Yokohama, Nagoya, Osaka, and Okinawa. If you're a fan of these adorable LINE FRIENDS, just take a look at the menu items and goods on offer!

Main Visual

The Menu

Chicken and Orange Hot Sandwich: ¥1,760 (Tax Included) 

Grilled Vegetable Curry: ¥1,870 (Tax Included)

Tandoori Chicken Tacos: ¥1,870 (Tax Included)

Scrambled Eggs with Smoked Bacon: ¥1,870 (Tax Included)

Mug Collection

Combo Meals

Pistachio and Chocolate S'mores: ¥1,540 (Tax Included)

Cinnamon Apple Pie: ¥1,540 (Tax Included)

Maple Lemon German Pancake: ¥1,650 (Tax Included)

Mixed Berry German Pancake: ¥1,650 (Tax Included)

Strawberry Mojito/Kiwi Mojito/Peach Mojito: ¥990 each (Tax Included)

Coffee (Iced/Hot) / Black Tea (Iced/Hot): ¥550 (Tax Included)

Original Merchandise 

Pins (Random, 7 designs): ¥660 (Tax Included)

Acrylic Keyrings (7 designs): ¥770 (Tax Included) / Clear Folder: ¥440 (Tax Included)

Stickers (7 designs): ¥770 each (Tax Included) / Placemat (2 designs): ¥1,000 each (Tax Included)

Swizzle Stick (7 designs): ¥990 each (Tax Included) / Tote Bag: ¥1,650 (Tax Included)

Canvas Pouch: ¥1,980 (Tax Included) / Mini-towel (7 designs): ¥990 each (Tax Included)

Bandana (2 designs): ¥1,320 each (Tax Included) / Marshmallows: ¥972 (Tax Included)

Customers who book a table in advance will receive a randomly selected A5-size clear folder and a random clear coaster for each drink ordered.

The first installment of the 9th BT21 Cafe run, ~MY LITTLE BUDDY~, began in July 2021. The menu and goods, based on cute babies and their friends, received rave reviews. 

 

~Relaxing Holiday~ is inspired by summer and being outside with friends. Menu items look like what people may eat while camping, and the original character art features your favorite BT21 characters eating their favorite foods. Various soups and desserts are available in cute souvenir cups, and anything ordered is perfect for posting on social media!

Which menu item looks the most delicious to you? 

 

*Images for reference only. 

©BT21

Information

BT21 Cafe 9th Run ~Relaxing Holiday~

Tokyo 1:
Address: SHINJUKU BOX café&space Lumine EST (B1F 3-38-1 Shinjuku, Shinjuku-ku, Tokyo)
Running: August 28, 2021 – October 3, 2021

Tokyo 2:
Address: HARAJUKU BOX Alta (3F 16-4 Jingumae 1-chome, Shibuya-ku, Tokyo)
Running: September 16, 2021 – October 31, 2021

Yokohama:
Address: Collabo_Index Lumine Yokohama (6F 2-16-1 Takashima, Nishi-ku, Yokohama, Kanagawa)
Running: September 1, 2021 – October 3, 2021

Nagoya:
Address: Nagoya Box café&space (B1F LACHIC, 3-6-1 Sakae, Naka-ku, Nagoya, Aichi)
Running: September 30, 2021 – November 7, 2021

Osaka:
Address: Shinsaibashi contact (1-6-24 Kitahorie, Nishi-ku, Osaka)
Running: August 27, 2021 – September 23, 2021

Okinawa:
Address: OKINAWA BOX café&space (Naha OPA 2F, 1-20-1 Izumizaki, Naha, Okinawa)
Running: September 3, 2021 – October 3, 2021

Official Site: https://2021-2.box-cafe.jp/

BT21 is a globally popular cast of characters from LINE FRIENDS.
*The products and menu items produced and sold by LEGS COMPANY, Ltd. are the result of an official license agreement with LINE FRIENDS Co., Ltd. and may not be reproduced or sold without permission from LINE FRIENDS Co., Ltd. 

Pokémon Postboxes Arrive in Yokohama For a Whole Year

Japan Post Service has teamed up with Pokémon to set up three postboxes with Pikachu, Eevee, and Piplup designs in Yokohama. They first opened on July 7, 2021 and will be available until June 30, 2022.


Yokohama is no stranger to Pokémon as it is the city that hosts the annual Pikachu Outbreak event, one which is set to return this year from August 7-13. It is also one of the cities taking part in the Poké Lid project to place Pokémon manhole covers across Japan.

And if you post your letter in the postbox pictured below, located in Yokohama Port Post Office, your envelope will be stamped with a special Pokémon stamp.

Information

Pokémon Postboxes

Locations: 2 at Yokohama City Hall / 1 at Yokohama Sakuragi Post Office
Running: July 7, 2021 – June 30, 2022

Pokémon Stamp Post Service

Location: Yokohama Port Post Office
Running: July 7, 2021 – June 30, 2022

Key Coffee Releases Limited Edition 1920's Blend

Key Coffee has recreated its coffee from 1920's when the cafe chain first opened. Named the Yokohama 1920 Founding Blend, the coffee was released on July 20 and will be available at their 54 branches up and down Japan until August 24, the same date when the coffee shop first opened.

Yokohama 1920 Founding Blend

A picture of Key Coffee's Yokohama branch in 1936 when it was known as Kimura Coffee

Retro Showa-style espresso con panna

Milk Brûlée

Yokohama 1920 Founding Blend recreates the same flavour of coffee that the cafe served in 1920 when it first opened in Yokohama, an area bustling with restaurants serving both Asian and Western cuisine. It uses Brazilian coffee beans at its base, a type which was circulated a lot at the time. It has a distinct sweet fragrance and goes well with milk and sugar.

Back them, coffee was a commodity yearned for by the people of Japan. After releasing their hit coffee syrup in 1921, Key Coffee began serving coffee in a way that was simple, tasty, and accessible to everyone such as drip coffee and their Noi coffee-making series. In the 1930's their products began to line the shelves of department stores as they began to develop as a spearhead for the emergence of coffee culture in Japan. They also began selling TOARCO TORAJA in 1978, a highly-regarded premium coffee. Today, the chain continues to be a hub for coffee lovers, and is creating new coffees and techniques.

Japan has been a boom in junkissa in recent years, a classic cafe which blends the atmosphere of the Meiji and Showa periods. Key Coffee is showcasing two coffees on their recipe page which capture this flair including an espresso con panna and milk brûlée.

Glass Mask Manga's Author Signs 450 Limited-Edition Illustrations

Imperial Enterprise released 450 limited-edition Glass Mask illustrations signed by the manga's author Suzue Miuchi on PREMICO's online shop on June 30.

Certificate of Authenticity

The prints are being sold in celebration of the shojo manga's 45th anniversary, a series which is still ongoing today. The canvas itself is an enlarged version taken from volume 36 of the manga. The volume was a pivotal point in the manga's story.

(c) Suzue Miuchi

Information

Glass Mask 'Futari no Heroin' Signed Canvas

Released: June 30, 2021

Price: ¥89,800 (Before Tax)

Copies: 450

Official Website: https://iei.jp/garasunokamen/

Edo Period 'Robot' Karakuri Puppets Get Exhibition in Yokohama

Yokohama Takashimaya Gallery has announced an exhibition hosted by Tamaya Shobei IX, a master of traditional Karakuri puppets, which will run from April 21 to May 10.

Karakuri dolls are wooden mechanical dolls made in the image of humans with movable parts, such as the hands and legs which are fitted with special mechanisms. Each and every doll is handmade, and visitors can look forward to seeing around 40 of them at the exhibition, including newly-made ones.

Here are some of the pieces that will be on display at the exhibition.

Festival Float Karakuri Dolls

The culture of merchants in the Edo Period blossomed at float festivals. They crafted Karakuri dolls to be placed on floats. At the time, this was considered something very simple, but adding mechanisms to these dolls was the start of the Karakuri doll. A variety of these festival float dolls will be showcased, such as the Kamakiri mantis doll which was revived by the seventh generation Tamaya Shobei, as well as newer works from recent years like the Nue Japanese chimera (as pictured above).

Tatami Mat Karakuri Doll

Other famous dolls to be included in the exhibition are the chaun ningyo tea-serving doll, the koma-mawashi ningyo spinning top doll, the calligraphy doll, and more.

New Works

Also in the line-up are new works being created by Tamaya Shobei IX, like the revival of the Tsuru crane and another featuring a crow tengu.

TV Anime Romeo and the Black Brothers Opens Pop-Up Shops in Japan

Nippon Animation's 1995 anime series Romeo and the Black Brothers is opening four pop-up shops in Japan selling a variety of themed merchandise. And for every ¥3,000 spent at the shops, customers will receive a special shopping bag with a design from the series.

商品一覧

Original Shopping Bag

Epos Card Holders Exclusive Items

A-Prize: Canvas Board

B-Prize: Complete Postcard Set

C-Prize: One Postcard (6 Designs)

The Marui City Yokohama branch pop-up shop will also feature a special exhibition of illustrations, photos, and artwork that take a look back over scenes from the series.

Information

Romeo and the Black Brothers Pop-Up Shop

Japanese Pop-Up Shop Name: ロミオの青い空「ボルゴ横丁雑貨店」

Marui City Yokohama

Running: March 5, 2021 – March 14, 2021

Location: Marui City Yokohama Floor 7F

Hakata Marui

Running: March 27, 2021 – April 4, 2021

Location: Hakata Marui Floor 5F

Kokubunji Marui

Running: April 9, 2021 – April 25, 2021

Location: Kokubunji Marui Floor 4F

Kobe Marui

Running: April 16, 2021 – April 26, 2021

Location: Kobe Marui Floor 5F

Romeo and the Black Brothers Exhibition

Running: March 5, 2021 – March 14, 2021

Location: Marui City Yokohama Floor 7F

Opening Hours: 11:00-20:00 (Until 19:00 on March 14)

Entry: Free

Epos Card Members Prizes

Running: Until March 5, 2021 @ 23:59 (JST)

Winners to be Chosen: 3

Official Website: https://www.sekaimeisaku-nostalgia.com/

Japan's Snoopy Themed PEANUTS Cafe Reveals Charlie Brown Inspired Dessert

Six branches of the hugely-popular PEANUTS Cafe in Japan are welcoming a collection of tasty new seasonal menu items this Saturday which are set to be served until March 14.

The Limited-Time Line-Up

Brownie Charles's Brownie Chocolat | ¥950 (Before Tax)

Strawberry Whipped Hot Chocolate | Eat In ¥750 – Takeout ¥700 (Before Tax)

The collection includes a chocolate brownie inspired by the scene when Charlie Brown meets Peggy Jean for the first time. He is very nervous and mistakenly introduces himself as "Brownie Charlies." There's also a sweet strawberry hot chocolate topped with a squirt of whipped cream and drizzle of strawberry sauce.

(C) 2021 Peanuts Worldwide LLC

Information

PEANUTS Cafe Limited-Time Menu
Running: February 13, 2021 – March 14, 2021
Participating Branches: PEANUTS Cafe Nakameguro, PEANUTS DINER Yokohama, PEANUTS DINER Kobe, PEANUTS Cafe Kobe, PEANUTS Cafe Snoopy Museum, PEANUTS Cafe Nagoya
PEANUTS Cafe: http://www.peanutscafe.jp/
PEANUTS DINER: http://www.peanutsdiner.jp/
Snoopy Japan Official Website: http://www.snoopy.co.jp/

Baumkuchen Served Hot at Your Home Baked Up by Nenrinya

Japanese bakery and confectionery company Nenrinya is releasing a takeout baumkuchen dessert which can be warmed up at home. The baumkuchen was released at Nenrinya's JR Shinagawa Station branch on Monday (February 1) and will be released at their Daimaru Tokyo and Sogo Yokohama branches on February 16.

Hot Baum Shikkarime | ¥432 (Tax Included)

To heat up, you simply microwave it for 30 seconds at 500W. This leaves the inside moist and adds a crunch to the outside, all while helping to emit the sumptuous smell of that butter. It goes perfect with a cup of coffee, tea, or milk. Customise by adding some whipped cream or pour some melted chocolate over.

Information

Hot Baum Shikkarime

Japanese Product Name: ホットバーム しっかり芽

Nenrinya JR Shinagawa Station

Running: February 1, 2021 – April 30, 2021

*Serving from 12:00pm at this branch

Nenrinya Daimaru Tokyo & Nenrinya Sogo Yokohama

Running: February 26, 2021 – February 28, 2021

Nenrinya Official Website: https://www.nenrinya.jp/

GUNDAM FACTORY YOKOHAMA x my route Launch Collaborative Campaign

Japanese company @YOKOHAMA is helping to promote the regional development of Yokohama by collaborating with GUNDAM FACTORY YOKOHAMA using the multimodal mobility service app "my route" with the launch of a campaign.

The campaign is taking place for residents of Yokohama, running from February 8 to 28. All people need to do is download and open the app and fill out the form. Fifty lucky people will have the chance to win a free ticket to GUNDAM FACTORY YOKOHAMA, an amusement park themed on the popular Gundam franchise.

my route is an app that lets users search for the most affordable way to travel as well as letting them book and buy tickets. @YOKOHAMA's portal site is also now linked to the app, offering information about local stores, events, and other information regarding Yokohama.

Information

GUNDAM FACTORY YOKOHAMA Collaboration Download Campaign
Running: February 8 – 28 2021

GUNDAM FACTORY YOKOHAMA
Open: December 19, 2020 – March 31, 2022
Location: Yokohama, Yamashita Futo
Address: 279-25, Yamashitacho, Naka Ward, Yokohama, Kanagawa

Access: Minato Mirai Line

7-minute walk from Motomachi-Chukagai Station (Minatomirai Line)
Yokohama BAYSIDE BLUE Bus: 3-minute walk from Yamashitafuto Bus Stop

GUNDAM FACTORY YOKOHAMA Official Website: https://gundam-factory.net/

Special Edition Website: https://www.at-yokohama.net/topics/article20210208_02.html

YOKOHAMA AIR CABIN: Japan's First Permanent Inner-City Cable Car Opens in April

Japan is set to get its first ever permanent city cable car in Yokohama on April 22 called the YOKOHAMA AIR CABIN.

The YOKOHAMA AIR CABIN is a cable car system that will offer locals and tourists a chance to enjoy Yokohama from a new perspective whether during the hot summers or during the cool evenings when the city lights wake up.

The system will be connected directly to Sakuragichō Station and Shinko Pier for easy, quick access to enjoy Yokohama Minato Mirai from up high.

If you're planning a trip to Yokohama at some point, be sure to take a ride on YOKOHAMA AIR CABIN, officially opening on April 22, 2021.

Information

YOKOHAMA AIR CABIN
Opening: April 22, 2021
Operating Hours: 10:00-22:00
Duration: 5-minutes
Price: General ¥1,000 / Children ¥500

Gundam Robot Facility with Giant Moving Gundam Robot Opens in Yokohama

GUNDAM FACTORY YOKOHAMA has successfully created a giant 18-metre-tall moving gundam robot which can be seen on the outside of the facility – a legendary dream made into reality. The facility opened on December 19, 2020 and will remain open for a limited time only.

The facility is split into two areas: The GUNDAM-DOCK and the GUNDAM-LAB. The GUNDAM-DOCK is for the storage and maintenance of the giant robot whereas the GUNDAM LAB is an exhibition space where you can learn about gundam robots and understand how they are built. Visitors can enter the GUNDAM-DOCK TOWER located on the GUNDAM-DOCK to witness the incredible moving body and head of the giant up close from a 15-18 metre height on the special viewing deck.

Gundam is a much-loved franchise by the Japanese and foreigners alike. This is a great chance to witness Japan's latest breathtaking technology in person.

Information

GUNDAM FACTORY YOKOHAMA
Location: Yamashitafuto, Yokohama,
Open: December 19, 2020 – March 31, 2022
Running: 10:00 – 21:00 (Last Entries: 20:00)
Entry Fees:
Adults: ¥1,650 (13 years and above)
Children: 7-12 years: ¥1,100
*For more information, please visit the official website.
Access: 7-minute walk from Motomachi-Chukagai Station (Minatomirai Line)
Yokohama BAYSIDE BLUE Bus: 3-minute walk from Yamashitafuto Bus Stop

GUNDAM FACTORY YOKOHAMA Official Website: https://gundam-factory.net/

Sailor Moon Eternal Anime Film Gets Special Event at Yokohama Landmark Tower Sky Garden

Sky Garden, ab observation deck on the 69th floor of Yokohama Landmark Tower, is holding a special event in collaboration with the upcoming two-part anime film Sailor Moon Eternal from December 22, 2020 to January 31, 2021.

The event will commemorate the release of the first film, which is hitting Japanese theatres on January 8, 2021, with a range of exhibits, a VR experience called "VE DREAM FLIGHT" that puts visitors into scenes in the film, a line-up of original drinks inspired by the film, and more. And if you buy one of the special entry tickets you can get one of the original cards pictured above.

VR DREAM FLIGHT: Sailor Moon Eternal in 360°

See Super Sailor Moon and Super Sailor Chibi Moon transform and immerse yourself in scenes from Sailor Moon Eternal in a 360° virtual space.

Running: December 22, 2020 – December 27, 2020 / Weekends & Holidays in January

Time: 11:00-21:00 (Last Entries 20:30) / (from 10:00-18:00 on January 1, 2021 only)

Ages: 7+

Original Drinks

Super Sailor Chibi Moon Drink | ¥800 (Tax Included)

A strawberry latte inspired by Super Sailor Chibi Moon that's topped with chocolate hearts and a chocolate ribbon.


Pegasus Drink | ¥800 (Tax Included)

A refreshing Calpis beverage made with ramune flavoured jelly and topped with a Pegasus chocolate.

Exclusive Merch

Acrylic Key Rings | ¥935 (Tax Included)

Get your hands these limited-edition and exclusive acrylic key rings available at the Tower Shop to celebrate the release of Sailor Moon Eternal.

©武内直子・PNP/劇場版「美少女戦士セーラームーンEternal」製作委員会

Information

Sailor Moon Eternal Collaboration Event
Location: Yokohama Landmark Tower Sky Garden (Floor 69F)
Running: December 22, 2020 to January 31, 2021
*Open 10:00-21:00 (Last Entries 20:30) on December 31, 2020

*Open 10:00-18:00 (Last Entries 17:30) on January 1, 2021
Official Website: http://www.yokohama-landmark.jp/skygarden