Newly Renovated Chubu Electric Power MIRAI TOWER Begins Projection Mapping Performance
Japanese creative company NAKED opened its 'NAKED SKY CRUISING' projection mapping performance at Chubu Electric Power MIRAI TOWER's observation deck on July 1.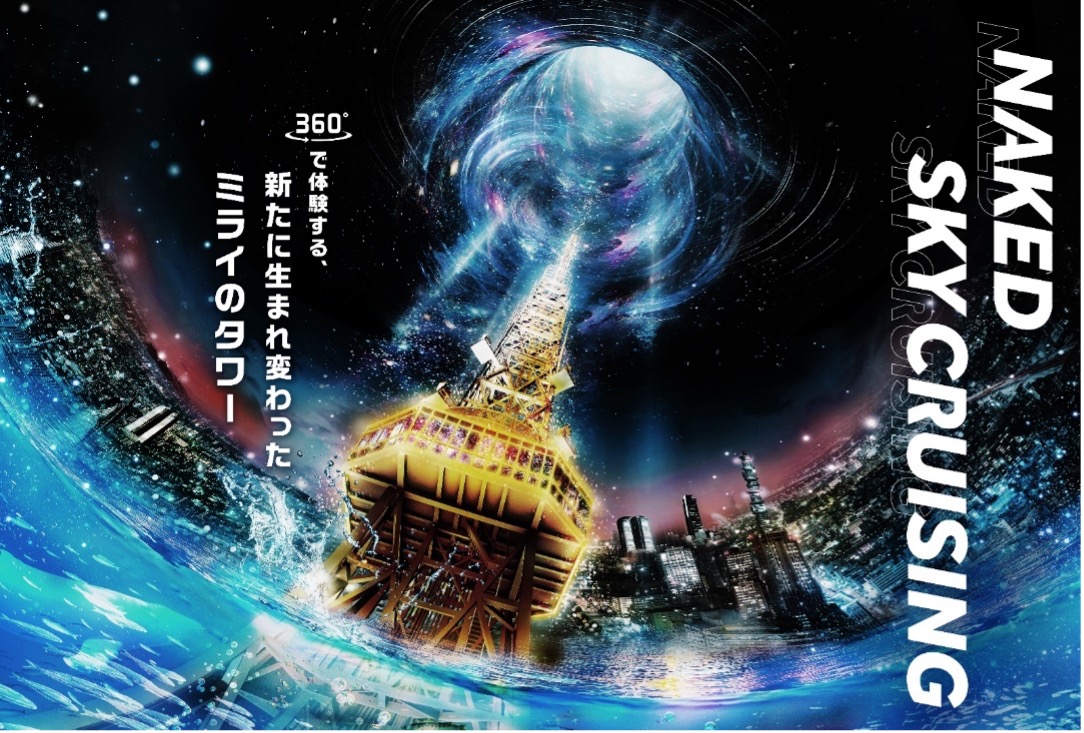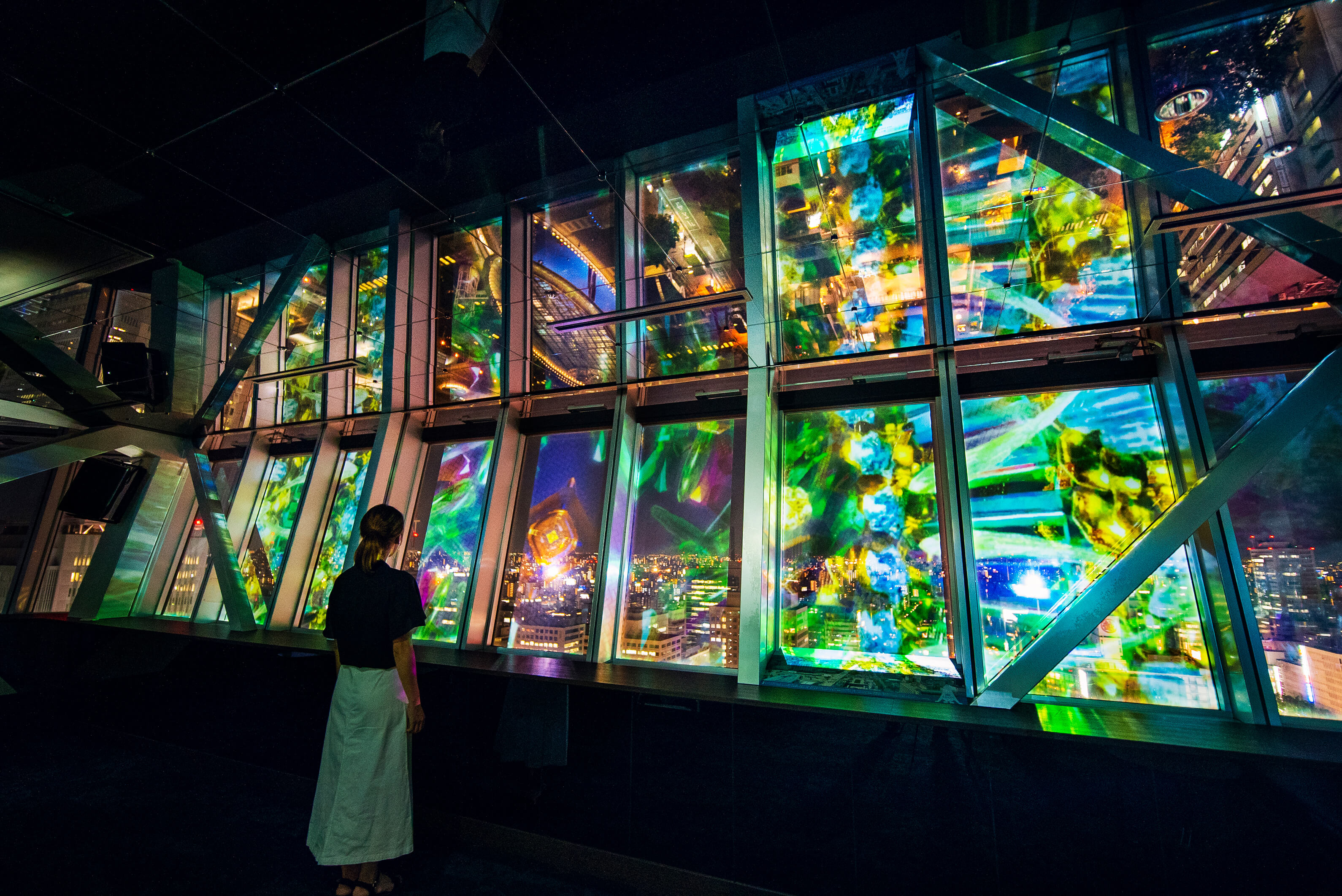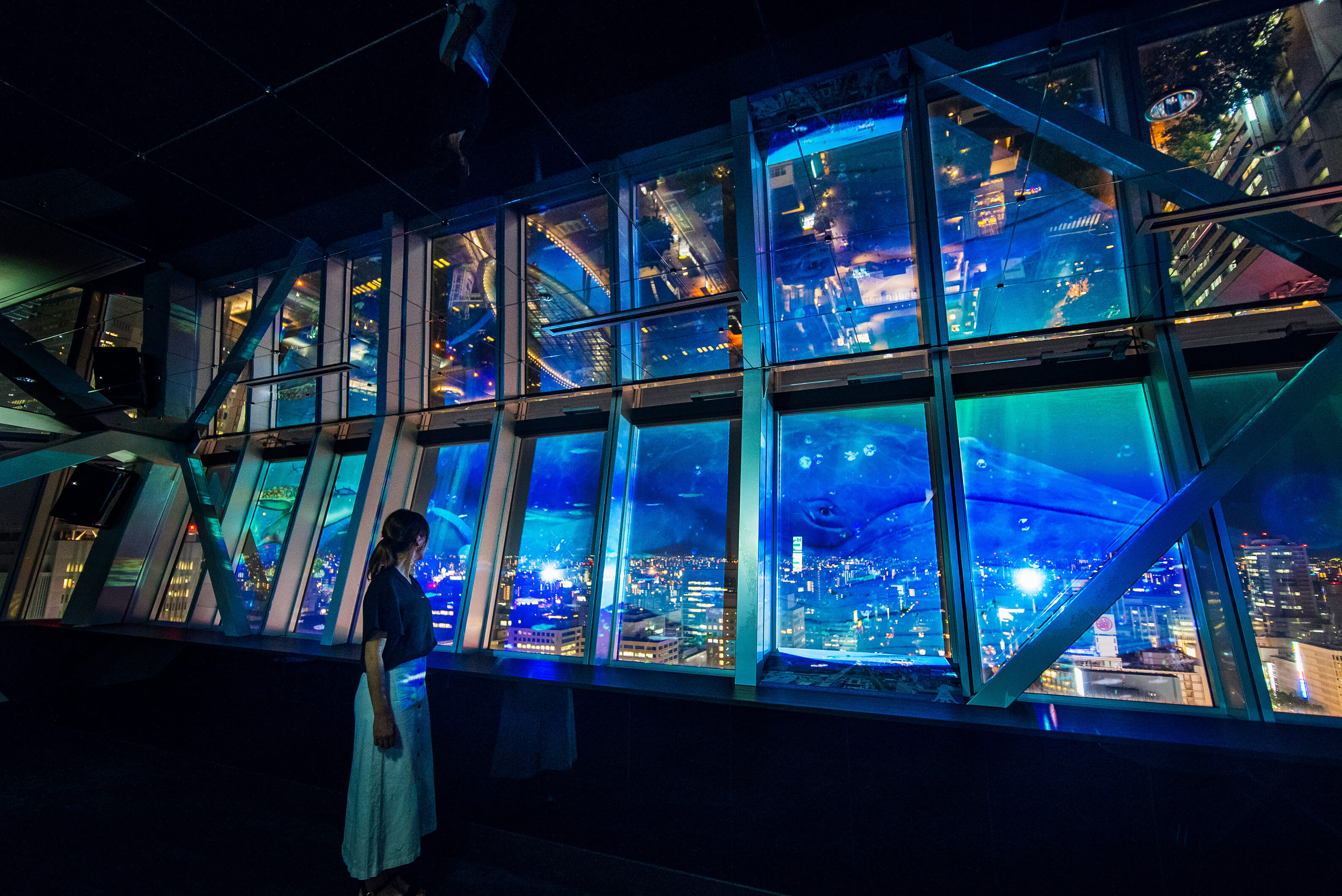 NAKED has used its projection mapping technology at towers and observation decks up and down Japan such as Tokyo Tower, Abeno Harukas, and Sapporo TV Tower, combining it with each location's nightscape and catering each performance to the seasons at various themes. Chubu Electric Power MIRAI TOWER has hosted seven night-themed experiences at its observation deck to date, but NIGHT SKY CRUISING is the first one to be held after the tower underwent refurbishment in September 2020.

Visitors can enjoy a magical projection mapping show on the tower windows with Nagoya's incredible evening city view in the background.
Information
NAKED SKY CRUISING
Loctation: Chubu Electric Power MIRAI TOWER's Sky Deck
Run Dates
July 1, 2021 – August 23, 2021 @ 19:00
August 24, 2021 – September 14, 2021 @ 18:30
September 15 onwards @ 18:00
Finishing Times
Weekdays & Sunday @ 21:00 (Last Entries 20:30)
Saturdays & Public Holidays @ 21:40 (Last Entries 21:10)

Prices
General (High School Students and older) = ¥1,600 per person
Children (Elementary & Junior High School Students) = ¥1,000 per person
Infants = Free

Official Website: https://www.nagoya-tv-tower.co.jp/nakedskycruising/
RELATED ENTRIES
CreepHyp to Bring 10th Anniversary Exhibition to Nagoya PARCO

From February 11 to February 26, an exhibition inspired by the popular rock band CreepHyp will be held at the PARCO GALLERY on the 6th floor of the Nagoya PARCO West Building. The event is being held to celebrate the 10th anniversary of CreepHyp.

The exhibition is themed around a 'Museum of Voices.'

A person's voice is said to be a true expression of their personality. This exhibition will give fans a new sense of what CreepHyp is and will feature their music, their MC content, and various radio appearances.

Visitors will be able to listen to the member's voices, but they'll also be able to step on them, dive into them, look at them, and experience plenty of other ways to enjoy the band's content. Completely immersed in this world of voices, this experience promises to be like no other. Come experience it while you can!

The exhibition was largely created by CHOCOLATE, the creative team behind CreepHyp's past exhibitions. Exclusive merchandise will also be available on-site.

TeamLab Unveils Three New Works at Singapore's Permanent 'Future World' Exhibition

Art collective TeamLab has redesigned two exhibitions at Marina Bay Sands Singapore. The world's first permanent exhibition from the creators, Future World: Where Art Meets Science, was opened in 2016 at the Museum of Art and Science. Guests can now enjoy three new works along with the Digital Light Canvas, a huge, interactive space inviting guests to share their own pieces of art.

Drawing Flight

Visitors can immerse themselves in these impressive new works while experiencing a complex, three-dimensional world. They can also create new worlds with others!


Future World


The Drawing Flight, part of the Amusement Park of the Future series, is based on the concept of co-creation, allowing visitors to not only draw an airplane that will fly but also allowing them to operate it from a pilot's point of view using a tablet. Whether visitors draw a butterfly or a hawk, they'll see the world from the perspective of each creature and enter a world constructed by the creature's unique perceptions.

Aerial Climbing through a Flock of Colored Birds

In Aerial Climbing through a Flock of Colored Birds, guests are asked to perceive the world with their entire bodies. Visitors cross a space with sticks floating three-dimensionally in the air.

Autonomous Abstraction, Continuous Phenomena from the Universe to the Self

Autonomous Abstraction, Continuous Phenomena from the Universe to the Self offers a new and abstract concept. As people touch the dots, the rhythm of the dots flickers and their hue changes and disintegrates. The picture will then change dramatically, and despite these changes, the beauty remains.

Digital Light Canvas

Graffiti Nature – Red List Digital Light Canvas

 

Digital Light Canvas is a space consisting of a 15-meter-diameter circular link of light and a 20-meter-high cylinder of light made up of a collection of light dots.  Team Lab's interactive artwork, which changes depending on how many people are around, is on permanent display.

Drawing Factory

By visiting the Digital Light Canvas area, guests can also enjoy the Drawing Factory, where they can turn their own drawings into pins, T-shirts, and other items!

Come fully experience this curious art exhibition!

© チームラボ

Information

Future World: Where Art Meets Science

Final Fantasy Artist Yoshitaka Amano Holds Art Exhibition at Myoshin-ji in Kyoto

Yoshitaka Amano, known by international fans as the artist behind the legendary Final Fantasy video game series, is celebrating his 70th birthday with a unique art project from November 23 until December 8 at Myoshin-ji in Kyoto. 

On the first day of the event, the venue, decorated with autumn leaves, was crowded with visitors including foreign tourists, who marveled at the fantastic space filled harmoniously with gold and blue. The exhibition will be held at Myoshin-ji, the head temple of the associated branch of Rinzai Zen Buddhism. This collection of works was designed to question visitors' sensibilities and provide a new kind of art exhibition for fans to enjoy.

After the exhibition, the main art piece by Yoshitaka himself will be converted to 3DCG, and a Virtual Golden World will be developed in collaboration with the Yoshitaka Amano VR Museum. By integrating traditional and modern art methods, guests will be able to engage more deeply in the art by enjoying digital works, the metaverse, and NFTs.

Don't miss this curious exhibition!

Information

Golden World: Infinite Light by Yoshitaka Amano 

~GOLDEN VIEW OF THE WORLD~

Running: November 23 – December 8, 2022

Venue: Myoshin-ji

Hours: 9:00-12:00 / 13:00-16:00

Tickets on sale until 15:30 each day.

Official Site: https://www.myoshinji.or.jp/


NAKED GARDEN ONE KYOTO to be Held at Ninna-ji, a World Heritage Site

From December 10 until December 18, 2022, creative company NAKED will hold NAKED GARDEN ONE KYOTO at Ninna-ji! The event is part of a larger next-generation art project being held around Kyoto until Christmas Day.

This exhibition marks the first metaverse-centered event at Ninna-ji, and guests will be able to enjoy a virtual fashion show in collaboration with Jotaro Saito, a kimono designer from Kyoto. Participants will begin by creating their own avatar by snapping a photo of their face. After that, they will be able to choose a kimono by Saito to use as clothing for their avatar before taking to the runway with other visitors from all around Japan.

NAKED's goal is to bring traditional Japanese kimono culture into the digital space, and the company believes that this is only the beginning. In the future, NAKED hopes to bring other artists into the metaverse as well.
 

NAKED Distanced Lanterns


NAKED Tsukubai

Five-Storied Pagoda Projection Mapping


DANDELION PROJECT

Virtual Fashion Show


Limited Edition Paper Goshuin

This year's event also includes the DANDELION PROJECT, popular with art fans around the world. Created by Ryotaro Muramatsu, the art project has appeared in a number of towns and cities around the world, inviting participants to create flowers and send them around the globe digitally as a hope for peace. Visitors can use their smartphones to send dandelion fluff digitally to other participants around the world, sharing a wish for world peace. 

This year, the participatory art piece was installed in the main temple. Why not visit this stunning exhibition in Kyoto this winter? 

Information

NAKED GARDEN ONE KYOTO Ninna-ji
Venue: Ninna-ji (Five-storied Pagoda, Main Temple)
Running: December 10 – December 18, 2022
*No admission on December 17 due to a private event.
Hours: 17:30-21:30 *Last entry at 21:00
Official Site: https://garden.naked.works/kyoto/

Tokyo Tower to Open Winter Night View Projection Mapping Event by NAKED

Creative company NAKED has announced TOKYO TOWER CITY LIGHT FANTASIA ~2022 Winter~, an event bringing some incredible projection mapping technology to the main deck of the legendary Tokyo landmark. The event will start on November 18 and will invite guests to enjoy an illuminated winter night from far above the city.

 *Concept Image

NAKED has created some unique night-viewing experiences at Tokyo Tower in the past, combining the already beautiful cityscape with some new and exciting graphics themed for each season. For winter 2022, butterflies will take to the chilly night sky one after another, creating a show like no other for its three-minute span. This also serves as a great photo opportunity!

Enjoy Tokyo as it begins to shine for the holiday season!

Information

TOKYO TOWER CITY LIGHT FANTASIA ~2022 Winter~

Venue: Tokyo Tower Main Deck 2F, North Floor
Running: November 18, 2022 – February 12, 2023
Hours: 18:00~Close
Admission: Guests can enjoy the event by paying the standard price to visit the observation deck.

Official Site: https://www.tokyotower.co.jp/

Kyoto National Museum Decorated by NAKED and Kojima Shouten's Famous Lanterns for Special Event

From December 10 until December 25, the Light and Food Ensemble event will be held in the garden of the Kyoto National Museum.

A new projection mapping show featuring enormous flowers will be shown on the wall of the Meiji Kotokan Hall, unchanged since its opening in 1897. The history of Kyoto will take center stage, however–NAKED is only there to make it all the more impressive.

NAKED will also collaborate with Kojima Shouten for the first time, decorating the venue with the local company's famous lanterns.

At the venue, local shops from Kyoto will be selling sweets to guests. Come enjoy Kyoto in a whole new way during this exclusive winter event!

Information

Light and Food Ensemble

Running: December 10 – December 25, 2022

Hours: 18:00-21:30 (Last entry at 21:00)

Light and Food Ensemble ~Evening Flower Banquet Directed by NAKED~

Venue: Kyoto National Museum

Tickets / Official Site: https://ensemblekyoto.com/

Nagoya Castle to Hold Special Autumn Night Art Viewing for a Limited Time

The historic Nagoya Castle will hold a special nighttime viewing event for 14 days only, from November 25 until December 8, 2022. During this period, Honmaru Palace will be open to the public at night, and the Chrysanthemum Corridor inside will be open to visitors for the first time. 


The Ninomaru Garden will also be illuminated and will transport guests to a different place and time by showing a space only possible during dark hours.

Inspired by the relationship between light and shadow, this event focuses on changes that occur over time and the creation and emergence of new ideas and things.

Honmaru Palace, Typically Closed to the Public, to be Open at Night

Nagoya Castle's Honmaru Palace was completed in 1615 and served as the primary residence of the Lord of the Owari Domain and as the Domain's government office. The interior of the palace was lavishly decorated with paintings and other art pieces and was praised as a masterpiece. Sadly, it was destroyed by an air raid in 1945. Restoration work began in 2009 and was completed in 2018 with unparalleled accuracy. The Honmaru Palace gives off a completely different aura at night. 

First Public Viewing of the Jodan-no-ma in the Joraku-den

The Joraku-den was added to Nagoya Castle to accommodate the third Shogun, Iemitsu, on his way to Kyoto. It is the most luxurious of all the Honmaru Palace buildings, and this event marks the first time that the Chrysanthemum Corridor on the north side will be open to the public. Visitors are welcome to admire the golden-blue paintings as they stroll through the historic site.

See Spectacular Paintings when Entering the Tsugi-no-ma Room

During this period, visitors can enter the Tsugi-no-ma room to view classical period paintings, giving a more clear idea of how people acted and dressed during this time in history.

[Ninomaru Garden Special Viewing] 


~Witness a Never-Before-Seen Feudal Lord's Garden through a Spacial Presentation~

Scenography for this unique show was provided by the creative label PERIMETRON. In order to show another side of the Ninomaru Garden at night, the company focused on light's characteristics, from reflection and transmission to refraction and absorption. Light and shadow intertwine in various ways, and guests will be transfixed by this curious showing.

Information

Nagoya Castle: Autumn Night Special Viewing ~KEI~

Running: November 25 – December 8, 2022

Viewing Hours: 9:00-19:30 (Gates close at 20:00)

Official Site: https://www.nagoyajo-kei.jp/

Naruto Anime Series Celebrates 20th Anniversary With New Gallery Featuring Collaborations With Five Animators

To celebrate the 20th anniversary of the globally popular Naruto anime series, NARUTO THE GALLERY will be held at AKIBA_SQUARE inside Akihabara UDX from December 10, 2022 until January 31, 2023. The gallery will feature collaborations with five animators. 

This will be the first Naruto exhibition held since 2015. The event will focus on the growth of the characters, the bonds they share with their friends, and the many fights that have taken place over the past two decades. 

 

Iconic scenes from the Naruto anime series will be on display in collaboration with five up-and-coming animators: Ai Niina, Kohei Kadowaki, que, Kosuke Sugimoto, and Kohta Morie. This will give fans the chance to see an unprecedented and unique view of the world of Naruto which can only be seen at the event. 

Admission Bonus: Gemaki-style Card

Goods

An original Gemaki-style Card featuring a newly-drawn visual will be handed out to those visiting the exhibition. 

 

The first lineup of exclusive event-only merchandise has been revealed and longtime fans of the series won't want to miss adding some of these goods to their collection. 

Participating Artists / Episode

Ai Niina / Sasuke's Ninja Way

Kohei Kadowaki / Naruto's Path

que / The Land of Waves

Kosuke Sugimoto / Sasuke's Vessel

Kohta Morie / Naruto and Kurama

©NARUTO THE GALLERY実行委員会

Information

NARUTO THE GALLERY (Naruto 20th Anniversary Project)

Running: December 10, 2022 – January 31, 2023
Hours: 10:00-20:00 (Last entry at 19:30)
Venue: AKIBA_SQUARE (Inside Akihabara UDX)
Official Site: https://naruto-20th.jp

Final Fantasy Artist Yoshitaka Amano Holds Art Exhibition at Myoshin-ji in Kyoto

Yoshitaka Amano, known by international fans as the artist behind the legendary Final Fantasy video game series, is celebrating his 70th birthday with a unique art project in Kyoto. 

The exhibition will be held at Myoshin-ji, the head temple of the associated branch of Rinzai Zen Buddhism. Stepping into the temple, guests will be met with colorful autumn leaves and a sea of gold and blue art pieces.


"I want people to enter this world of light and experience being part of it," Amano said. "Rather than art being something flat on a wall, I want to present something new and unique." This collection of works was designed to question visitors' sensibilities and provide a new kind of art exhibition for fans to enjoy.

The main art piece, newly painted by Amano himself, will be on display in the Dharma Hall, which was decorated by one of Kano Tan'yu's masterpieces. Tan'yu was an Edo-period painter. 

The three meter tall column features Amano's own interpretation of Hiten, part of Mount Meru, a part of Buddhism cosmology considered to be the centre of all the physical, metaphysical and spiritual universes. Four smaller pieces will be displayed on all four sides to create a three-dimensional mandala. 

Information

Golden World: Infinite Light by Yoshitaka Amano 

~GOLDEN VIEW OF THE WORLD~

Running: November 23 – December 8, 2022

Venue: Myoshin-ji (1 Hanazonomyoshinjicho, Ukyo-ku, Kyoto)

Hours: 9:00-12:00 / 13:00-16:00 *Tickets sold until 15:30

Admission: Adults ¥700 / Children ¥400

Details: https://goldenworld.jp/

Official Site: https://www.myoshinji.or.jp/

Popular Illustrator and Character Designer Mika Pikazo Holds Solo Exhibition in Shibuya

Mika Pikazo is an illustrator and character designer. The artist has designed characters for many popular titles including Fire Emblem Engage, the latest in Nintendo's Fire Emblem series, as well as book covers and CD jackets.

Starting December 10, the artist will hold his second solo exhibition in three years at the Hz event space in Shibuya.

According to a press release, the exhibition is being held to show a number of creations Pikazo has made recently, and aims to show off new animation and past illustrations to merge his past and future selves. The creator hopes to challenge himself more going forward.

The first main visual, REVENGE, can be seen on the exhibition's official website. A total of three visuals have been newly drawn for the event and will be released sequentially. In addition, a number of collaborative works with other creators will be on display, so art fans won't want to miss out.

Limited-edition merchandise featuring new illustrations will be on sale at the venue, and autograph sessions are planned to be held. For more details, check the official Twitter page!

Be sure to come to see Mika Pikazo's colorful pieces in person!

Information

Mika Pikazo Exhibition – REVENGE POP

Running: December 10 – December 29, 2022

Hours: 10:00-20:00

Venue: Hz, 1F (4-3 Udagawacho, Shibuya-ku, Tokyo)

Admission: Free

Official Website: https://revenge-pop.mikapikazo.info/

NAKED's DANDELION PROJECT to Open at Hikone Castle in Shiga

NAKED's DANDELION PROJECT will be held at Shiga's Hikone Castle for eight days starting November 5, 2022. The work will be exhibited as a part of NAKED GARDEN ONE KYOTO, a next-generation art project put on in conjunction with Kyoto City, Uji City, and Otsu City in Shiga Prefecture.

Created by Ryotaro Muramatsu, the art project has appeared in a number of towns and cities around the world, inviting participants to create flowers and send them around the globe digitally as a hope for peace. Visitors can use their smartphones to send dandelion fluff digitally to other participants around the world, sharing a wish for world peace. 

 

Following last year's event, the DANDELION art piece will be exhibited at Hikone Castle again in 2022. The castle is over 400 years old and the castle tower, completed in 1606,  is designated as a national treasure. During this time, the art piece will also be on display at Enryakuji and Shigain Monzeki Temple in Shiga. Hikone Castle is currently seeking to be registered as a World Heritage site. Why not take part in this unique project to bring the world a bit more peace?

Information

DANDELION PROJECT

Venue: Hikone Castle (1-1 Konkicho, Hikone, Shiga)

DANDELION: Hikone Castle Keep

*Hikone Castle is a satellite site of the NAKED GARDEN ONE KYOTO Project.
Dates:
November 5, 12, 19, 20, 25, 26, 27 / December 3
*The Special Autumn Colors Hikone Castle Night Viewing will be held starting on September 10. The DANDELION exhibit will be on display starting November 5.
Hours: 18:00-20:30 (Last entry at 20:00)
Official Site: https://www.knt-ks.co.jp/ec/2020/hikone/

NAKED FLOWER TOWER AUTUMN to Add Color to Nagoya's Nightscape

Creative company NAKED is currently holding the NAKED FLOWER TOWER AUTUMN event at the Chubu Electric Power Company MIRAI TOWER Sky Deck in Nagoya until December 2, 2022. 

The historic MIRAI TOWER, formerly the Nagoya TV Tower, opened in 1954. On October 12, 2022, the tower was registered as a tangible cultural property, and many companies have collaborated with the structure over the years. Now, NAKED's digital art is creating a new night experience for visitors and residents of Nagoya!

 

The NAKED FLOWER TOWER event which began this summer invited guests to enjoy Nagoya's evening views with all five senses. The tower's Sky Deck was decorated with fresh flowers, given that Aichi Prefecture is the nation's largest flower producer. It was also brought to life with a special projection mapping performance, and guests could enjoy original drinks as they gazed out at the illuminated city.

 

This event has now been reimagined for autumn, with fall flowers and grasses brightening the space. During the projection mapping show, a massive full moon is projected on the glass. You won't want to miss it!

Information

NAKED FLOWER TOWER AUTUMN
Running until December 2, 2022

Venue:
Chubu Electric Power MIRAI TOWER (formerly the Nagoya TV Tower)
Sky Deck 90m Indoor Observation Deck

Official Site: https://www.nagoya-tv-tower.co.jp/nakedinc/