September 25 this year will mark 30 years since the debut of Fuyumi Ono's fantasy novel series The Twelve Kingdoms. To celebrate, bookstores across Japan will begin the 'The Twelve Kingdoms 30th Anniversary Fair' at the end of September.
30th anniversary pin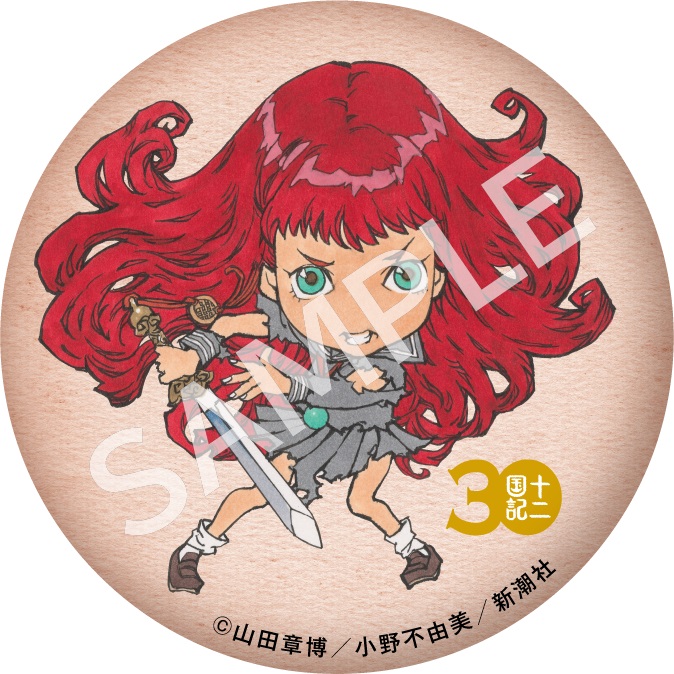 30th anniversary pin
Map of The Twelve Kingdoms
The first entry in the novel series, The Twelve Kingdoms: Sea of Shadow, was published by Kodansha in Japan in 1992. The series continues to be enjoyed in Japan 30 years later, with over 12 million copies in circulation. A 45-episode anime series also aired between 2002-2003.
As part of the fair, fans can get their hands on exclusive anniversary pins featuring new chibi illustrations of the characters drawn by Akihiro Yamada, the original illustrator of the series. There are 10 pins available at different stores. A collection of stamps will also be released on the Japanese messaging service LINE. Other events surrounding the fair are planned to take place too and will be revealed throughout the year.