BABYMETAL to Release Live Vinyl Series on Streaming Platforms
To celebrate the groups 10th anniversary, BABYMETAL is releasing the 10 BABYMETAL LEGENDS LIVE VINYL SERIES on streaming services, with some of the 9 general release titles being made available for the first time. 
METAL RESISTANCE Chapters 1 to 2 will be available on August 25, Chapters 3 to 7 on September 8, and Chapters 8 to 9 on September 22. These dates will coincide with the release of the vinyl series.
Although some tracks will not be available due to rights reasons, many of the most famous live BABYMETAL performances from the past decade will now be easily accessible. This includes their Tokyo Dome performance, the largest in the history of the group, as well as BABYMETAL's solo concerts in the UK and North America.  
Spotify's official BABYMETAL account is now featuring an original Canvas that will play while listening to the new tracks. 
BABYMETAL announced that they will 'seal their LEGEND' on October 10, and won't be visible for a while. While it's unclear what this might mean for the future of the group, this is the perfect time to reminisce on how much they have accomplished over the past decade.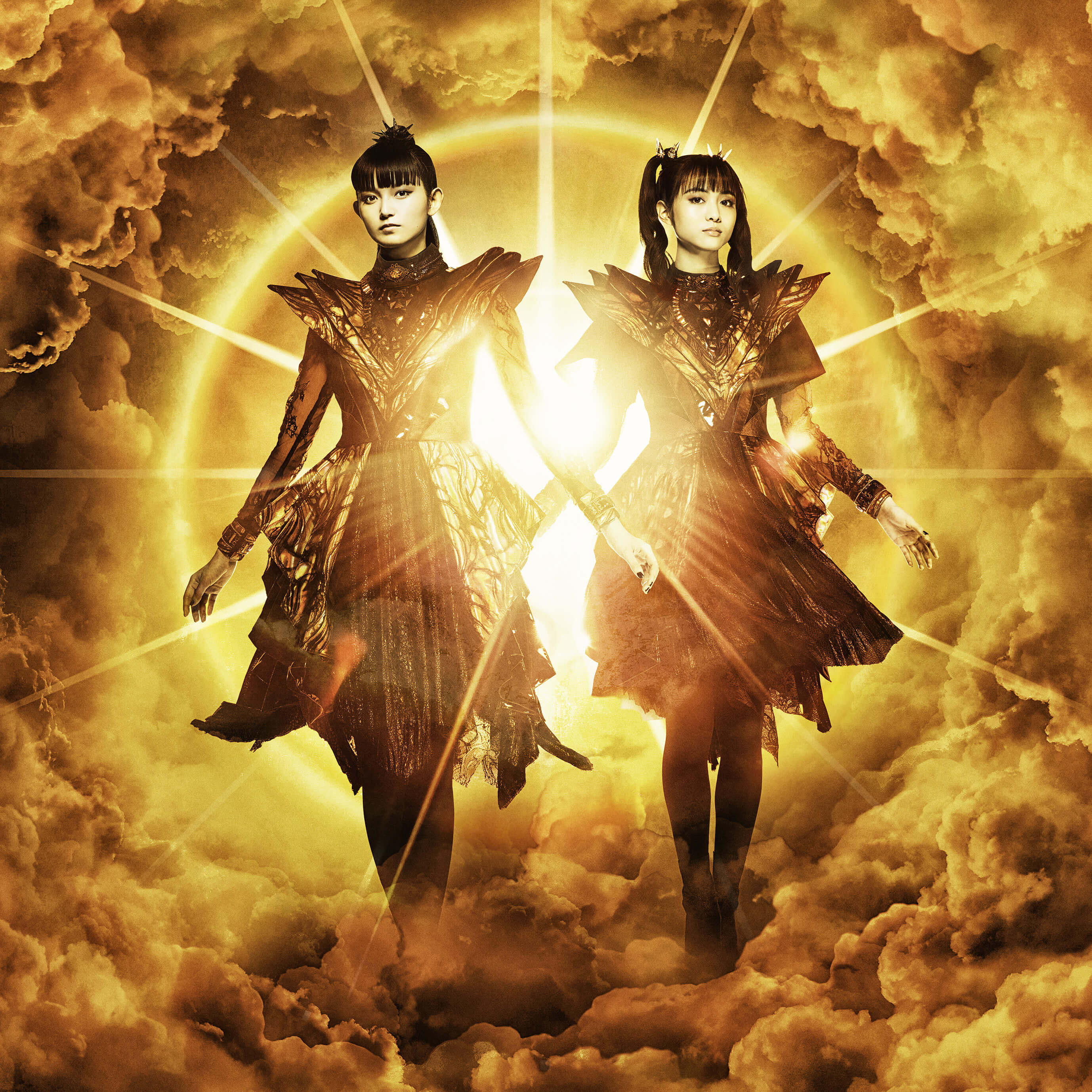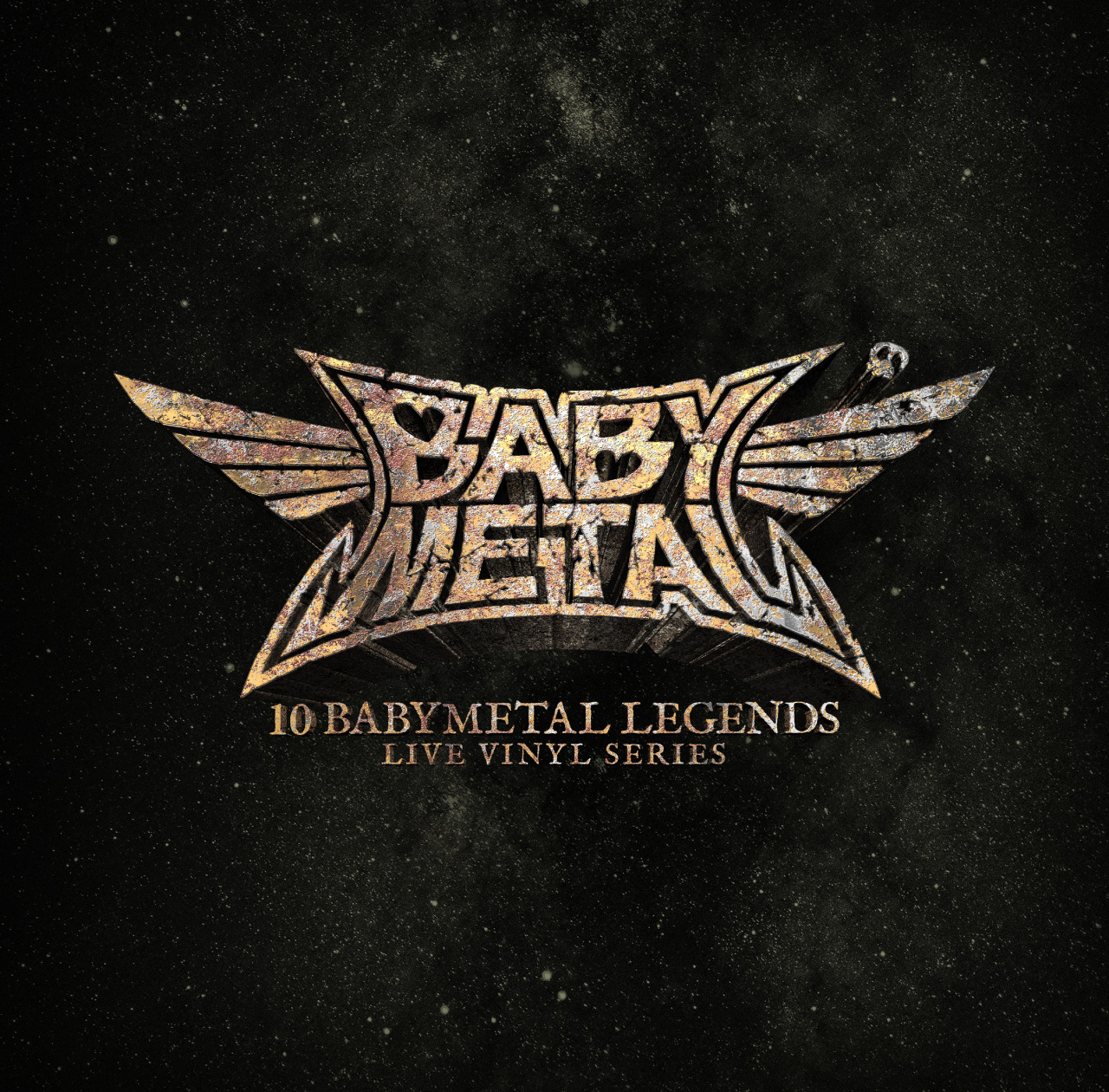 RELATED ENTRIES
[LIVE REPORT] Atarashii Gakko! Performs at Zepp DiverCity

On May 20, the indescribably unique four-member dance and vocal group Atarashii Gakko! performed Zepp DiverCity in Tokyo! Given their performance at such a well-known venue, the name of their solo concert was fittingly 'Wha–?! Graduating from Obscurity ~AG! FRIDAY AFTER SCHOOL~.'

The group signed with American multi-media company 88rising in January 2021. The label is attempting to introduce more unique Asian music to the US, and it doesn't get much more unique than Atarashii Gakko! The girls have over 3.8 million TikTok followers, and their April single WOO! GO! was released as a tie-in with NIKE Juku, amassing praise from audiences worldwide.

 

As fans of the band have come to expect, the concert began with the sound of chimes, leading into the first song, Toumei Boy. Followed by an intense dance performance, fans were captivated by the show, which was performed overseas last month to an audience of 25,000 fans. Following the song Final Humanity, a bizarre video began playing, leading into the fan-favorite CANDY from the group's EP SNACKTIME. For the first time in the group's solo performance history, backup dancers joined them during the track Night Before the Exam.

Starting with Otona Blue, the members appeared clad in colorful decorations, making it seem as if they were singing on TV. The girls have an unprecedented stage presence that has helped them catapult their career forward, from obscurity to performing one of the most well-known venues in Tokyo. Happy Hormones shoed a cuter side to the girls, offering fans a glimpse beyond their usual hardcore dance moves. The audience joined in, waving their hands from side to side and flashing peace signs.

The Italian disco tune Fantastico began with slow-motion movements and added limbo dancing into the choreography, giving the members a chance to show off their comedic skills. Anyone who follows them on social media is well aware of how hilarious they can be!

 

Suddenly, a man dressed as a construction site security guard emerged on stage, performing an impressive rendition of the robot. This man turned out to be DJ Morley Robertson, who joined the girls in Intergalactic, starting with the members calling out "We are Bestie Girls!" As Atarashii Gakko! danced to this classic Beastie Boys tune, Robertson addressed the audience, shouting "The night is just getting started!" 

Pineapple Kryptonite shows off the girl's dancing skills, but the Pineapple Kryptonite REMIX treated fans to an acrobatic performance that brought the energy in the venue to the max.

Member MIZYU spoke to the audience about the choreography in WOO! GO!, the girl's newest track, calling on them to join in. The members also performed the Spanish version of Free Your Mind, cementing their place as one of Japan's most global acts. Towards the end of the live show, the members hugged and showed the audience how close they are as friends, bringing everyone to tears.

 

The Zepp DiverCity concert was a whirlwind of excitement and energy. Those in the audience could see how Atarashii Gakko! has improved since their debut, and everyone is excited to see how much higher they can soar going forward. 

The archived video of the performance is officially available until May 29 at 23:59. Check out a comment from the group immediately after the concert below!

Comment from Atarashii Gakko!

"This was the best live performance we've ever done! With our past shows, the four of us have designed everything ourselves. This time we had a lot of other people involved, and we could really feel the love from both the staff and the audience. During the show, I felt like I was having a conversation with the audience without words. I could see everyone's faces from the beginning to the end, and it made me so happy. Each day, we interact with so many fans through social media, but being on stage in front of them is so different. We can feel how much they love us and we can really be ourselves. Just before the show started, we reminded ourselves to just have FUN! That's why this became our best concert ever. I hope we can share all of this love and happiness on an even bigger stage next time!"

TV Anime Series 'Run with the Wind' to Hold Orchestral Concert in Tokyo

The concert featuring the TV anime series Run with the Wind based on the novel Run with the Wind  by Shion Miura, will be held on December 29, 2021 at Ebisu The Garden Hall.

For this concert, Production I.G, the animation company that produced the anime series Run with the Wind, will be involved in the video production. Based on scenes selected by composer Yuki Hayashi, the video has been re-edited for the concert and will be delivered with a live performance by the gorgeous musicians.

The day will surely be a special one, where you can enjoy the music of the special band orchestra alongside a number of masterly scenes. Don't miss this chance to experience the world of the film before the Hakone Ekiden, the university relay race in January that the characters are striving for!


Original work: Run with the Wind by Shion Miura (Shincho Bunko)

©三浦しをん・新潮社/寛政大学陸上競技部後援会

BABYMETAL Says Goodbye With Official 10th Anniversary Video on YouTube

Metal J-pop group BABYMETAL has brought their 10th-anniversary celebration to a close with a new YouTube video. The group previously announced that their history would be 'sealed' on October 10, 2021. 

BABYMETAL  – THE ONE – STAIRWAY TO LIVING LEGEND

The video shows SU-METAL and MOAMETAL climbing a staircase into the clouds, leaving the Earth in order to become 'living legends' of the Metal Galaxy they have cultivated for the past decade. Fans will also recognize the track THE ONE, which has become the group's anthem. 

BABYMETAL has been celebrating its anniversary for the past year with special concert performances, limited-time merchandise, and exhibitions. The 10 BABYMETAL BUDOKAN concert, held this year from January to April, was the group's first collection of solo shows at Nippon Budokan. 

Despite all of the fanfare, this might not be the end of BABYMETAL. Sadly, it has been said that 'only the Fox God knows' when the seal will be broken, but the girls are asking fans to 'stay metal' until the next chapter of their journey is announced. 

Hololive Third Generation Members to Hold First Live Event at Tokyo Dome City Hall

The third-generation members of the globally popular VTuber group Hololive will hold their first-ever live event on November 25, 2021, at Tokyo Dome City Hall. Members Usada Pekora, Houshou Marine, Shiranui Flare, Shirogane Noel, and Uruha Rushia will take to the stage at the show, titled Fan Fun Island!

Tickets for those streaming the event online can now purchase tickets on either SPWN and Nico Nico Douga, and advanced tickets for those going to the venue are also on sale now. A number of exclusive goods will also be on sale, and those living outside of Japan will also be able to buy limited-edition merch on the English event site!

Information

Hololive Fantasy 1st Live – Fan Fun Island

Date: November 25, 2021

Venue Opens at 17:00 / Stream Starts at 17:30 / Show Begins at 18:00

Location: Tokyo Dome City Hall

Official Site: https://fanfunisland.hololivepro.com/

Watch Online: 

Available: September 20, 2021 – December 25, 2021

Purchase from SPWN: https://virtual.spwn.jp/events/21112501-jpfantasy

Nico Nico Douga Pay-per-View Tickets: 

Available: September 20, 2021 – December 25, 2021

Purchase: https://live.nicovideo.jp/watch/lv333613503

*An archived video of the performance will be immediately available after the show. Those purchasing a ticket can watch as many times as they wish until December 25, 2021 at 23:59. 

10 BABYMETAL BUDOKAN Exhibition Opens at Tower Records Shibuya

27.September.2021 | MUSIC

On September 28, the 10 BABYMETAL BUDOKAN Exhibition will open on the 8th floor of Tower Records Shibuya for a limited time. The exhibition will feature a collection of costumes worn by the group during their numerous concerts over the years, stage set reproductions, photo spots, and more. 

Savior Mask

Postcard

BABYMETAL × TOWER RECORDS Exclusive Goods

Collaboration BEER

10 BABYMETAL BUDOKAN Mystic Game

Exclusive merchandise will only be available during this event, including T-shirts, bags, posters, and even beer! Those attending the exhibition will be entered to win a BABYMETAL mask or postcard, previously only available at the Budokan concert. The Mystic Game, a puzzle-solving experience, will also take place within Tower Records Shibuya, asking guests to explore the location for clues!

Information

10 BABYMETAL BUDOKAN Exhibition

Running: September 28, 2021 – October 10, 2021

Where: Tower Records Shibuya 8F SpaceHACHIKAI

Hours: 12:00-20:00 (Last entry at 19:30.) *Open 16:00-20:00 on September 28. 

Tickets: https://w.pia.jp/t/10babymetal-budo-ex/

*Day-of Tickets are available at the venue's ticket counter. 

*No day-of tickets available on days when advanced tickets sell out. 

Order Period: October 1 – October 10, 2021 at 20:00

https://tower.jp/article/feature_item/2021/09/21/4001

10 BABYMETAL BUDOKAN Mystic Game

Running: September 28, 2021 – October 10, 2021

Hours: 12:00-19:00 (Last entry at 17:30)

Where: Tower Records Shibuya (Event begins at the 2F counter.)

Tickets: https://w.pia.jp/t/10babymetal-budo-game/

*Day-of Tickets are available at the venue's ticket counter. 

*No day-of tickets available on days when advanced tickets sell out. 

Official Site: https://towershibuya.jp/

Hip Hop Unit DOBERMAN INFINITY Announce Nationwide Tour Concert to be Broadcast Through WOWOW

23.September.2021 | MUSIC

DOBERMAN INFINITY is a four-MC, one-vocalist group that formed in 2014. The group is always moving towards their best goal, holding their first solo performance at Japan Budokan in 2018 and celebrating their fifth anniversary with the 'DOBERMAN INFINITY LIVE TOUR 2019 5IVE ~We Will Meet in the Promised Place~' arena tour in 2019. 

The group ventured on a national tour recently, marking their first tour in over a year and a half. WOWOW have announced that the Tokyo Garden Theatre performance, which was held on September 13, will be broadcast through their service on November 23 2021. DOBERMAN INFINITY member P-CHO spoke, saying "I want to tell everybody who listens to DOBERMAN's music that, as the tour name states, you are 'HERE.'"

Even though the audience was unable to shout and cheer, the venue was packed with more exciting productions than ever before. Don't miss out on this passionate live concert, where you can see the bonds between the members, the band, and the music!

 

Information

DOBERMAN INFINITY LIVE TOUR 2021 "HERE"

Broadcasting / Streaming: November 23 2021

※WOWOW On-demand viewing will be available in the archive for one month following the broadcast.

※The show cannot be viewed with the WOWOW On-demand free trial.

Official Site: https://www.wowow.co.jp/doberman/ 

Your Voice will Reach the Members in the Fifth UVERworld x nana Online Collaboration Event

16.September.2021 | MUSIC

UVERworld has collaborated with karaoke social media app 'nana' for the fifth 'Screaming for THE LIVE' project. You can participate in the event until September 20, 2021.

The UVERworld and nana collaboration has been held four times since December 2020, proving popular with Crew (UVERworld fans) each time. Even fans who attend the live concerts can't convey their feelings using their voices or meet the members when they want to. In order for Crew's voices to reach the members, nana has agreed to work together with UVERworld to create this collaboration project.

This time, the available songs are 'Rai Chou E' and 'SOUL,' which were released on September 1, 2021. You can participate by singing and cheering along to the official instrumental through the nana app and sharing the recording using the hashtag. The shared voice recordings will be used at future live events.

Don't miss out on this unique experience where the artist and fans are able to connect with their voices!

BABYMETAL to Release Limited-Edition NFT Trading Cards

04.September.2021 | MUSIC

In May, BABYMETAL released their first collection of NFT trading cards to commemorate the band's 10th anniversary. Now, a new collection of these limited-edition cards, 10 BABYMETAL BUDOKAN, are coming soon!

The previous collection sold out in only a few minutes, and as with the first trading card release, these special images will be sold using WAX NFT Blockchain, and will go on sale starting September 10 at 0:00 JST. The cards are designed with live photos from 10 BABYMETAL BUDOKAN, the 10 concerts held at Nippon Budokan from January to April. Two different sets will be on sale, and there will be 20 cards total in the set, each ranked common, rare, or super rare.

A 5-card set will be available for USD $35 with a limited quantity of 2,500 sets. A special MECHAPACK bundle containing a 15-card set and limited edition 10 BABYMETAL BUDOKAN gold vinyl record will be available for USD $125, with only 1,000 sets available. The record contains 13 songs from the April concert, which was the final day of the Budokan concert series.

Purchases can be made by credit card or PayPal, but customers will need a WAX wallet to purchase and receive NFT.

NFT minting and distribution will begin on September 15 at 2:00 AM (JST). The mint number and distribution order will be determined by when the order was made.

Will you be trying to snag one of these rare pieces of BABYMETAL history?

Information

10 BABYMETAL BUDOKAN NFT TRADING CARDS

Release Date: September 10, (0:00 JST)

How to Buy/Price:

1 NFT Trading Card Set (5 cards) / Price: $35

2 NFT Trading Card Set (15 cards) + 10 BABYMETAL BUDOKAN Gold Vinyl Record / Price: $125

BABYMETAL Collaborates with COLEMAN to Produce Outdoor Equipment

As they celebrate the grand finale of their 10th anniversary on October 10 2021, metal dance unit BABYMETAL's apparel brand BMD FOX APPAREL will be collaborating with outdoor equipment brand COLEMAN, with items available from August 27.  

BMD FOX APPAREL is a brand separate to the bands concert goods, focusing on challenging pre-existing ideas to form new stories and new lifestyles. This will be BMD FOX APPAREL's first collaboration with COLEMAN, with the watch stylish item featuring the iconic BMD logo. The lineup is made up of seven items: A Quick-up IG Shade, a Resort Chair, a Healing Chair, a Mini Table Plus, a Daily Cooler 20L, a Leisure Sheet, and an Outdoor Wagon. The items will be available to preorder from the A!SMART Artist Shop from 18:00 on August 27.

 

The collaboration item designs are centred around the BMD FOX APPAREL brand color, BLACK, with the color decorating the frames and resin parts to create bespoke outdoor equipment. The comfortable hammocks, relaxing healing chairs, and compact miniature tables, and even COLEMAN's famous outdoor wagon have been dyed in BMD FOX APPAREL's shade of black. 

 

Enjoy festivals and camping with the coolest outdoor equipment! 

 

Information

BMD FOX APPAREL × COLEMAN

Release Date: August 27, 2021 from 18:00~

Purchase Link: Online Shop A!SMART's BABYMETAL SHOP 

BABYMETAL BMD FOX APPAREL Official Website: https://bmdfoxapparel.com/ 

 

Fukuoka-based Rock Band yonawo Wears Zoff Glasses at Album Release Event

New Generation rock band yonawo is celebrating the release of their new album with a live online event, yonawo 2nd full album 'Haruka Ima' Online Live Supported by Zoff. The event will take place on August 14, 2021, and will start at 20:00, so don't be late!

The band garnered plenty of attention this April after appearing as models for the Zoff CLASSIC Summer Collection. yonawo is scheduled to appear at a number of music festivals this summer, and their unique style is turning heads in the fashion industry. 

The upcoming live stream will be free to watch, so fans from around the world should be sure to tune in! 

This event is being held as a part of the new Zoff Rock project, blending music and fashion with Zoff's stylish eyewear designs. Viewers will have a chance to win a pair of glasses worn by the yonawo members by taking a screenshot of the event and posting it on Twitter with the hashtag #yonawozoff! Be sure to follow the official Zoff Twitter Account (@Zoff_INFO) and say which glasses you'd like in your entry! The glasses will also come in a case signed by the members. 

With the release of their new album, yonawo will also be holding their biggest one-man live tour to date, playing shows in seven locations across Japan. Tickets for the show are on sale now!

Keep your eyes on this up-and-coming group!

Information

yonawo 2nd full album 'Haruka Ima' Online Live Supported by Zoff

When: August 14, 20:00

Free Stream

Where to Watch: yonawo's Official YouTube Channel
https://www.youtube.com/c/yonawo

Campaign Period

August 14, 2021 (after the stream) until August 15, 2021, 23:59

How to Enter: 

Follow Zoff's Official Twitter Account (

@Zoff_INFO)

Take a screenshot during the livestream

Choose which member's glasses you'd like to wear with the hashtag #yonawozoff

Post a tweet with the above contents, and you'll be entered

Campaign Details: https://www.zoff.com/news/210811_yonawo

*If you do not indicate which member's glasses you'd like, your submission will be invalid.

*Winners will receive a lens exchange coupon redeemable at any Zoff store nationwide. 

*Prizes will be shipped in an autographed glasses case. 

Zoff ROCK: https://zoffrock.com/ 

Opening August 17, 2021

BABYMETAL to Hold 10th Anniversary Exhibition at hmv museum

BABYMETAL has been celebrating their 10th anniversary since October 10, 2020 with a series of projects and events leading to a final conclusion on October 10, 2021. The details of '10 BABYMETAL LEGENDS,' the final project marking this auspicious anniversary, have been revealed on BABYMETAL's official website.

The first LIVE HISTORY BOOK, '10 BABYMETAL LEGENDS,' will be released on September 2, 2021. This release from Pia will cover the last decade of the band's live shows, and is the first book written by KOBAMETAL, the producer of BABYMETAL's incredible performances. Within the pages will be more about the group's origins, the story of each concert, and plenty of photos!

Starting on September 4, 2021, the '10 BABYMETAL LEGENDS – EXHIBITION -' will be held at the hmv museum in Shibuya. On October 1, the exhibition will move to the hmv museum in Shinsaibashi. This fascinating showcase will lead guests through the history of BABYMETAL's formation and early live shows while plenty of BABYMETAL plays through high-definition speakers, and will also showcase the group's costumes. Bring a camera, because there are plenty of photo spots! Guests can also pick up special commemorative goods and limited-edition stickers!

To commemorate the release of the LIVE HISTORY BOOK '10 BABYMETAL LEGENDS,' a special event will be held at HMV&BOOKS SHIBUYA on September 4, 2021, and at HMV&BOOKS SHINSAIBASHI on October 2, 2021. This event will only be open to those who have purchased the book online (Lawson WEB members only), so be sure to check the HMV&BOOK website for details on how to apply.

BABYMETAL has said that after this finale, they would 'disappear from sight.' With a possible hiatus coming after October 10, now is the perfect time to look back on this incredibly talented group!

Information

10 BABYMETAL LEGENDS – EXHIBITION – 

Tokyo

Location: hmv museum (6F HMV&BOOKS SHIBUYA)

Dates: September 4, 2021-September 23, 2021

Hours of Operation: 11:00-19:30 (Last admission at 19:00)

Osaka

Location: hmv museum Shinsaibashi (HMV&BOOKS SHINSAIBASHI)

Dates: October 1, 2021-October 10, 2021

Hours of Operation: 11:00-20:30 (Last admission at 20:00)

Details: https://l-tike.com/babymetal-museum/

10 BABYMETAL LEGENDS

Author: KOBAMETAL   Publisher: Pia MUSIC COMPLEX
Release Date: September 9, 2021

Price: ¥1,870 (Tax Included)

10 BABYMETAL LEGENDS Release Event

Shibuya, Tokyo

Event Date: September 4, 2021

Times: 13:00~/15:00~

Location: 6F HMV&BOOKS SHIBUYA Event Space

Shinsaibashi, Osaka

Event Date: October 2, 2021

Times: 13:00~/15:00~
Location: HMV&BOOKS SHINSAIBASHI Event Space

Details: https://www.hmv.co.jp/news/article/2108021015/

'10 BABYMETAL YEARS' Special Website: https://www.toysfactory.co.jp/artist/babymetal/10babymetalyears

BABYMETAL Announces ENCORE GLOBAL STREAM and Overseas Live Album Release

BABYMETAL began this year with the continuation of the celebration of their ten-year anniversary which saw the band hold a series of 10 concerts at the Nippon Budokan in Tokyo. The band have now revealed details of an encore streaming event that will be streamed worldwide. A director's cut of the 10 BABYMETAL BUDOKAN WORLD PREMIERE, which streamed on June 26th, will be shown worldwide, giving fans the opportunity to enjoy the performances with new cuts and a special edit. Early bird tickets are already sold out.

10 BABYMETAL BUDOKAN ENCORE GLOBAL STREAM – Trailer

Additionally, pre-orders for the overseas edition of the band's live album 10 BABYMETAL BUDOKAN have gone live. The record, which celebrates 10 years of BABYMETAL, will be released from BABYMETAL RECORDS on October 1 as both a digital edition and a two-disc physical edition. A double-vinyl edition will also hit shelves in the second half of November.

Further details on tickets for the encore stream are available at BABYMETAL's website.

Information

10 BABYMETAL BUDOKAN

2 CD Edition <DOOMSDAY – Ⅸ & Ⅹ> (13 Tracks)

Release Date: October 1, 2021

2 Vinyl Edition <DOOMSDAY – Ⅸ & Ⅹ> (13 Tracks)

Release Date: Late November 2021

10 BABYMETAL BUDOKAN Special Website: http://babymetal.live