Voice Actor Toshiki Masuda Celebrates Second Album Release with Tower Records Campaign
09.September.2021 | MUSIC
Toshiki Masuda is a voice actor plenty of anime fans will recognize, appearing in popular series like IDOLiSH7, My Hero Academia, and Pretty Boy Detective Club. To celebrate the release of his second album 'origin,' Tower Records will hold a new campaign titled Toshiki Masuda x NO ANIME, NO LIFE starting September 28. The campaign will be held at participating Tower Records and TOWERmini stores, as well as on Tower Records Online.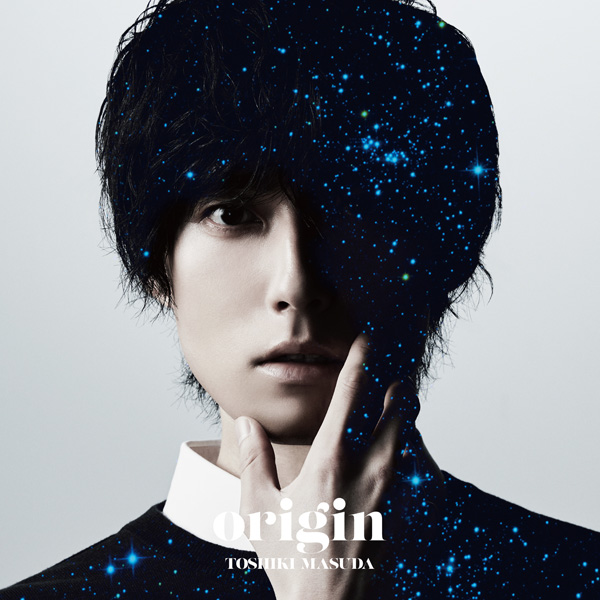 「origin」Standard Edition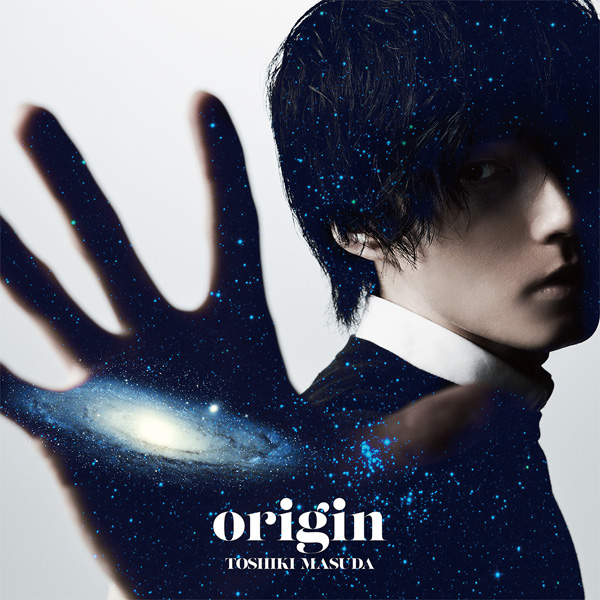 「origin」Deluxe First Edition
Special Toshiki Masuda x NO ANIME, NO LIFE posters will be displayed in participating stores. Those purchasing the new album on Tower Records Online will be entered to win one of these posters, with 10 winners to be announced. During the campaign, Toshiki Masuda will be in charge of all in-store announcements played when shops open. Special receipts will be handed out to those buying the album in-store, and some locations will be holding limited-time exhibitions.
The new album is packed with killer guitar riffs and absolute jams, so be sure to give it a listen when it drops!
Information
Toshiki Masuda x NO ANIME, NO LIFE.
Running: September 28 – October 11, 2021
Locations: Tower Records and TOWERmini locations
*TOWERmini Morinomiya Q's Mall location not participating.
Details: https://tower.jp/article/campaign/2021/09/03/02
2nd Album 'origin'
Release Date: September 29, 2021
Official Site: https://tower.jp/
RELATED ENTRIES
Tower Records Cafe to Collaborate with Tokyo Revengers for Special Menu

Tokyo Records Cafe will hold a special Tokyo Revengers cafe in three cities around Japan–Tokyo, Osaka, and Nagoya. Fans of the series won't want to miss this special collaboration menu inspired by popular characters from the series!

Menu

Collaboration Menu

Phase 1 (Top): Takemichi and Chifuyu's Omurice / Tokyo Manji Gang Team Pasta

Phase 2 (Bottom): Chifuyu's Tonkotsu Rice Bowl / Tokyo Manji vs. Black Dragon Sandwich

Collaboration Desserts

Phase 1 (Top): Inui's Cocoa Pancakes / Hina's Apple Pie

Phase 2 (Bottom): Holy Night Cake / Mitsuya and Hakkai's Sweets Plate

Collaboration Drinks


 Tokyo Revengers Latte

Collaboration Drinks (Phase 1)

Collaboration Drinks (Phase 2)

Exclusive Happy Birthday Sweets

Take-Out Menu

Tokyo Revengers Original Take-out Bottle (Phase 1/Phase 2)

Cafe Reservation Bonus: Sticker (Phase 1)

Cafe Reservation Bonus: Sticker (Phase 2)

Menu Order Bonus: Postcard (Phase 1)

Menu Order Bonus: Postcard (Phase 2)

Bonus for Customers Spending ¥4,000 or more: Name Card (Phase 1)

Bonus for Customers Spending ¥4,000 or more: Name Card (Phase 2)

The collaboration menu is inspired by the story and characters of the globally-popular anime and manga series. Guests can enjoy special offers, exclusive goods, and illustrations drawn exclusively for this event. Who is your favorite?


Information

Tower Records Cafe x Tokyo Revengers

Tower Records Cafe Omotesando
Address: Imon Harajuku Building 2F (6-3-9 Jingumae, Shibuya-ku, Tokyo)
Running: October 7 – October 31, 2022
Phase 1: October 7 – October 19, 2022
Phase 2: October 20 – October 31, 2022
Take-out Drinks are available from 13:00-18:40
Twitter: https://twitter.com/trc_omotesando
◇Omotesando Time Schedule
① 11:00-12:20 ② 12:50-14:10 ③ 14:40-16:00 ④ 16:30-17:50 ⑤ 18:20-19:40

Tower Records Cafe Nagoya Sakae Skyle
Address: SKYLE 9F (3-4-5 Sakae, Naka-ku, Nagoya)
Running: October 22 – November 14, 2022
Phase 1: October 22 – November 2, 2022
Phase 2: November 3 – November 14, 2022
Take-out Drinks are available from 13:00-18:40
Twitter  : https://twitter.com/trc_nagoya
◇Nagoya Sakae Skyle Time Schedule
① 11:00-12:20 ② 12:50-14:10 ③ 14:40-16:00 ④ 16:30-17:50 ⑤ 18:20-19:40
 
Tower Records Cafe Umeda NU Chayamachi
Address: NU Chayamachi 6F (10-12 Chayamachi, Kita-ku, Osaka)
Running: October 7 – November 6, 2022
Phase 1: October 7 – October 21, 2022
Phase 2: October 22 – November 6, 2022
Take-out Drinks are available from 13:20-19:00
Twitter  : https://twitter.com/TRC_NUchaya
◇Umeda NU Chayamachi Time Schedule
① 11:20-12:40 ② 13:10-14:30 ③ 15:00-16:20 ④ 16:50-18:10 ⑤ 18:40-20:00
 

Buy Collaboration Goods: https://tower.jp/revengers-goods

Details:  https://tower.jp/revengers-cafe2

Voice Actor Music Hero Project PRELUDERS Releases Music Video for 'Horizon Climber'

On August 31, 2022, the voice actor, hero, and music project PRELUDERS released the album By Your Side. Now, the music video for the song Horizon Climber by High Five has been released, and it's absolutely gorgeous!

High Five is a group led by Asuka Morito (Junya Enoki), and Horizon Climber is a song filled with hope. Young people are encouraged to listen to imagine the kind of hero they'd like to become!

Horizon Climber Music Video

The music video for Horizon Climber depicts the fifth and final chapter of the voice drama Koubou (Beam of Light), in which the members of High Five and S-quad finally confront the two members of Vice Versa, voiced by Atsushi Tamaru and Shintaro Asanuma. The battle is ready to start, with Asuka (Junya Enoki) and Ko Kujikami (Yuma Uchida) taking on those who would threaten their friends. Be sure to keep an eye out for more from this exciting project!

 

Be sure to give this gorgeous video a watch!

(C)PRELUDERS

ONE OK ROCK to Appear in Tower Record's 'NO MUSIC, NO LIFE' Campaign for the First Time in 11 Years

For the first time in over a decade, ONE OK ROCK will appear in Tower Records' popular NO MUSIC, NO LIFE campaign. Special posters will appear at all Tower Records and TOWERmini stores starting September 3, 2022.

The last time ONE OK ROCK appeared on posters for the campaign was in September 2011. The band will release its first original album in three and a half years, Luxury Disease, on September 9. While the previous album saw the group tackling different genres, ONE OK ROCK's signature rock sound seems to have returned. Luxury Disease was created along with producer Rob Cavallo and other overseas artists. 

 

Those who purchase the album will be entered into a drawing to win a B2-sized version of the NO MUSIC, NO LIFE poster. Entries can be submitted through the 59 participating Tower Records stores and Tower Records Online. Don't miss your chance to get a hold of this rare poster with a special message from Taka!

Jujutsu Kaisen 0: The Movie Gets Collaboration Cafe at Three Tower Records Cafe Locations

Tower Records Cafe locations in Tokyo, Nagoya, and Osaka have announced a collaboration with Jujutsu Kaisen 0: The Movie! Starting September 9, fans will be able to grab some tasty treats and special merch. 

Jujutsu Kaisen 0: The Movie opened in theaters on December 24, 2021. A prequel to the beloved Jujutsu Kaisen series, the film was extremely well-recieved, remaining in theaters for over five months. Fans fell in love with the narrative and Yuta's story, as well as the intricate fight scenes crafted by MAPPA and the impressive soundtrack. 

To celebrate the film's release on DVD and Blu-ray in September, Tower Records Cafe locations in Tokyo, Nagoya, and Osaka will hold limited-time collaboration cafes. The menu was inspired by familiar characters and their personalities, and visitors who reserve seats ahead of time will receive a bonus sticker featuring a newly-drawn illustration made exclusively for the event.

Yuta Okkotsu's Salted Cabbage Peperoncino: ¥1,580 (Tax Included)

Panda's Small Dishes & Pancakes: ¥1,580 (Tax Included)

Satoru Gojo's Sweet Meal: ¥1,380 (Tax Included)

Part 1 Design

Part 2 Design

A random postcard will be handed out to those who order from the collaboration menu during the first phase of the cafe. There are a total of five to collect featuring Yuta, Maki, Toge, Panda, and Satoru. 

Collaboration Goods

Character Cards

Guests will also be able to purchase exclusive merchandise featuring brand-new illustrations. For every ¥2,000 spent (including tax), guests will receive a character card as a bonus!

Information

Jujutsu Kaisen 0: The Movie x Tower Records Cafe

Omotesando / Umeda NU Chayamachi:
Part 1: September 9 – September 20 / Part 2: September 21 – October 2

Nagoya Sakae SKYLE:
Part 1: September 9 – September 17 / Part 2: September 18 – September 26

Details: https://tower.jp/jujutsukaisen-cafe

XG's 2nd Single 'MASCARA' Debuts at #1 on iTunes Charts in 17 Countries

Japanese hip-hop R&B girls group XG released their second single MASCARA on June 29, 2022. In only a few short weeks, the track has made big waves around the world.

MASCARA managed to reach #1 on the iTunes Song Chart (Alternative) in 17 countries. It also reached #25 on the WorldWide iTunes Song Chart, which combines results from 175 countries around the world. On the Billboard JAPAN HOT 100 chart for July 6, MASCARA ranked 48th. The CD Box was sold out within one week of its release.

Since the song's release, the group has appeared on a series of popular Korean music shows such as Mnet's MCOUNTDOWN, KBS 2TV's MUSIC BANK, and MBC's Show! Music Core. XG's performance on MCOUNTDOWN on June 30 has already been watched over 1.39 million times, while their performance video from SBS's THE SHOW on July 5 ranked first in Japan on YouTube's fastest-rising ranking. The girls have an incredibly strong stage presence and are scheduled to appear on five music programs in a row going forward. This is unprecedented for a Japanese girl's group. 

Fans of the group have been posting dancing videos on TikTok and YouTube since the song was released, and many posts describe the choreography during the chorus as the 'shuriken dance.' 

On July 11, a making-of video from the set of the MASCARA visual was released on YouTube, showing off the girl's individual personalities. 

XG – MASCARA (Photoshoot | Behind The Scenes)

XG – MASCARA (Official Music Video)

With tons of new content incoming and tons of popularity already growing worldwide, expectations are high going forward, so keep an eye on XG!

Debut Song from18-Year-Old AI Singer ERROR Featured on TV Show Junk Sports

Amadeus Topline is a music creation app, and a certain song created using the software has been selected as the ending theme for Fuji TV's Junk Sports. The song Kotoba is the debut song of 18-year-old ERROR, who made her debut in the singing audition Power of Song in July 2022. By using Amadeus Topline, creators can shorten the very time-consuming process of finding a good melody during the composition process. 

ERROR Track #1 – Kotoba


 

Amadeus Topline is a powerful and simple melody creation app that allows music creators both novice and professional to compose songs in minutes. The melodies created by the AI can then be exported to outside music software to be polished.

World's First Apex Legends Collaboration Cafe to Open in Tokyo and Osaka

The world's first Apex Legends cafe will be opening for a limited time in Tokyo and Osaka this summer! The Nessie Cafe will be held at Tower Records Shibuya starting July 22 and at Tower Records Umeda NU Chayamachi starting August 20. 

Over 100 million people around the world have played the battle royale title Apex Legends. Every aspect of the game, from the character designs to the maps and weapons, has been meticulously designed to create a truly engaging and fun experience. Basically, it makes sense that so many people seem addicted to it.

 

Menu at a Glance

Nessie & Wattson's W Curry

Supplies Box Sandwich

Nessie & Wattson's Crackling Orange Parfait

Nessie's Pancakes

A Nessie Surfaces! Cake

Drink Menu

Bloodhound / Gibraltar

Lifeline / Pathfinder

Wraith / Bangalore

Caustic / Mirage

Octane / Wattson

Crypto / Revenant

Loba / Rampart

Horizon / Fuse

Valkyrie / Seer

Ash / Mad Maggie

Newcastle / Nessie Latte

Drink in Original Bottle

PANKAN

The collaboration cafe will feature a selection of themed menu items based on Nessie, a loveable part of the title. Drinks inspired by every Legend in the game will also be available. Reservations are available by lottery only, but certain menu items will be available for takeout. Drinks will be available in a limited edition bottle. 

Those who make reservations for the cafe will also have the opportunity to purchase exclusive merchandise on-site.

Veteran players won't want to miss out on the world's first Apex Legends cafe!

©2022 Electronic Arts Inc. Electronic Arts, the Electronic Arts logo, Respawn, the Respawn logo, and Apex Legends are trademarks of Electronic Arts Inc. InfoLens Inc. is an authorized Electronic Arts licensee.

Information

Apex Legends – Nessie cafe

Tokyo Venue: July 22 – August 14 / Tower Records Shibuya *The cafe will be on the 2nd floor. Merchandise will be sold on the 8th floor.
Osaka Venue: August 20 – September 6 / Tower Records Umeda NU Chayamachi
Details: https://tower.jp/apex-nessie-cafe

VTuber Group NIJISANJI Announces Tower Records Collaboration, Special Visuals Inspired by Music Genres

From June 9 until July 18, fans of the VTuber group NIJISANJI will want to head to Tower Records locations or the online store! A number of one-of-a-kind collaboration goods will be on sale, and Tower Records Cafe will also be holding a special cafe with dishes inspired by the NIJISANJI members.

NIJISANJI is one of the most prolific Vtuber projects to date, with over 150 members pulling in millions of views on YouTube. The company has held a number of large-scale events and sells unique merchandise for every talent on the roster. Many of these talents also have music careers.



For this musical collaboration, six of the most popular NIJISANJI talents are representing six popular genres of music. Participating VTubers include ROF-MAO's Kagami Hayato, Touya Kenmochi, Minato Fuwa, Haru Kaida, Kanae, and Kuzuha.

Acrylic Stand

T-shirt

The visuals made for the collaboration include those inspired by K-Pop, hardcore, rock, enka, hip-hop, and Visual kei. Fans can grab tons of new merchandise including pins and acrylic stands at 69 Tower Records and Towermini stores. The items will also be available at all Tower Records Cafe locations and Tower Records online.

Part 1 Food / Part 1 Sweets

Kanae Birthday Dessert


A collaboration cafe will also take place during the event period, serving up dishes inspired by the six NIJISANJI ambassadors. Fans shouldn't miss Kanae's birthday dessert, only available for a limited time! (His birthday is July 7, if you were wondering.)

Shop Display


Certain stores will also have life-size panels and other displays, so come take a snapshot with your favorite character!

Theme Song for Initial D The Arcade Arcade Finally Hits Streaming Services

Initial D The Arcade is the tenth game in the Initial D series. Released in February 2021, one particular song from the title has struck a chord with fans. After a long wait, SCRAMBLE EYES by MOTSU vs A-One, has finally been released on streaming services starting May 25!

 

SCRAMBLE EYES is a fast-paced track blended with sharp vocals and engaging rap. The speedy song is perfect for Initial D, bringing to mind being behind the wheel and driving at top speed. Fans have called the song addictive, and even those who aren't a fan of the game have been applauding the track across social media. 

 

MOTSU and A-One have both provided comments following the song's release.

 

MOTSU

The name SCRAMBLE EYES was inspired by the bright headlights plowing through the darkness during a particular stage in Initial D The Arcade.

I'd be so happy if the listeners could get the same tingling sensation I felt when I met A-One for the first time.

A-One

I'm so thankful to be able to create music for Initial D, a series that brought me so much joy as a child.

And collaborating with MOTSU? I absolutely adore him, so I put all of my energy into this track.

If you work hard and don't back down, your dreams will come true.

But one of my dreams hasn't come true yet–playing this song live!

MOTSU, let's do it someday!

Please enjoy this track and really feel the speed and excitement as you race towards your goals!

 

In 2023, an anime adaptation of MF Ghost, the sequel to Initial D, is scheduled to premiere. The series takes place in the 2020s, when self-driving cars are normal Japan, and focuses on Kanata Livington, a Japanese driver who goes back to Japan after graduating at the top of his class at a racing school in England.

New Tokyo Revengers Merchandise Available at Tower Records

From June 3 until June 18, five Tower Records locations and Tower Records Online will be offering new Tokyo Revengers merchandise!

Lineup

Bonus Bromide

The Tokyo Revengers pop-up shop will appear at the Shibuya, Sendai PARCO, Nagoya Kintetsu Pass'e, Umeda NU Chayamachi, and AMU Plaza Hakata Tower Records locations. A selection of merchandise featuring newly-drawn illustrations from the popular anime series Tokyo Revengers will be on sale, showing everyone's favorite characters battling the heat–and each other–with water guns!



During the event period, customers spending ¥2,000 or more will receive a special bromide as a bonus gift. Those not able to attend one of these five locations in person can also grab the new items at the Tower Records Online store, so don't miss out!

©和久井健・講談社/アニメ「東京リベンジャーズ」製作委員会 ®KODANSHA

Three Tower Records Locations to Hold Event Featuring Virtual YouTuber Unit KMNZ

From April 8 until April 17, a KMNZ pop-up shop will be open at three Tower Records locations! Fans of the virtual YouTuber unit, composed of Lita and Liz, should head to either Tower Records Shibuya, Nagoya Kintetsu Passee, or Umeda NU Chayamachi to get some limited-edition goods.

Presale Event Merchandise

Purchase Bonus


 

A number of goods featuring newly drawn illustrations of KMNZ will be available during the event period, and those spending a certain amount will receive a bonus!

©REALITY, Inc. / ©Ficty

Information

KMNZ Pop-up Shop at Tower Records

Running: April 8 – April 17, 2022
Locations: Tower Records Shibuya / Nagoya Kintetsu Passe / Umeda NU Chayamachi
Details: https://event.amnibus.com/kmnz-tower/

Shenmue the Animation to be Broadcast in Japan this April, Third Wave of Cast Members Announced

Shenmue the Animation, based on Yu Suzuki's game series originally released for the Sega Dreamcast in 1999, is coming to Japan in April! The series is being directed by Chikara Sakurai at Telecom Studios. A Crunchyroll Original, Shenmue the Animation began airing in North America in February.


M・A・O will play the open and vivacious Joy, Osamu Taira will portray young street tough Ren Wuyin, Shota Hayama will play gang member Wong, and Takahiro Sumi will play the boss of the Chinese Mafia Dou Niu.


Check out comments from the new cast members below!

Official Cast

M・A・O (Joy)


My name is M・A・O, and I will be playing the role of Joy in Shenmue the Animation. 

I'm so happy to be able to participate in a series that I've loved for so long. Joy is a really cool big sister-type character with a huge heart, and I find the way she interacts with Ryo to be so charming. During recording, I really tried to capture both her strength and her kindness. I hope you look forward to it!

Osamu Taira (Ren Wuying)


I'm Osamu Taira, and I'll be playing the role of Ren of Heavens, Ren Wuying, following the events of Shenmue III. Having portrayed the original character, I still think of Ren. I was shocked to hear that an animated series was being made!

Ren is a difficult character to play because he's so complex. I got a lot of help from the director and other members of the project.

Shenmue the Animation is really a passion project by the staff and cast. 

I'm also looking forward to seeing the final product!

Shouta Hayama (Wong)


I'll once again be playing the role of Wong in Shenmue the Animation. 

While reading the script, I was so inspired by his courageous nature. He looks up to Ryo and Ren like older brothers, and he has worked with Joy since childhood. The scene I remember most vividly is escaping with Joy on a motorcycle. It was such a tense scene, but I enjoyed the sister-brother banter between myself and M・A・O!

I've done my best to play both a childlike Wong and a more adult Wong, so I hope you enjoy my performance!

Takahiro Sumi (Dou Niu)


My name is Takahiro Sumi and I'll be playing the role of Dou Niu.

I'm honored to be involved in this series which has become a part of video game history!

As his name implies, Dou Niu is a tough foe, much like a raging bull. 

I did my best to play the role of this massive obstacle standing in Ryo and his friends' way. 

Please watch to see how their epic battle will end!

© SEGA / Shenmue Project