#AppearanceYokohama Concert to Feature Real Artists Beside VTubers
Net label Appearance will hold a special live event on November 28, 2021, featuring popular VTubers and music artists at Yokohama Bronth at the Miratomirai waterfront area in Yokohama. 
Performers
Kyo Hanabasami
Mashiro Ayano
Muon Otonashi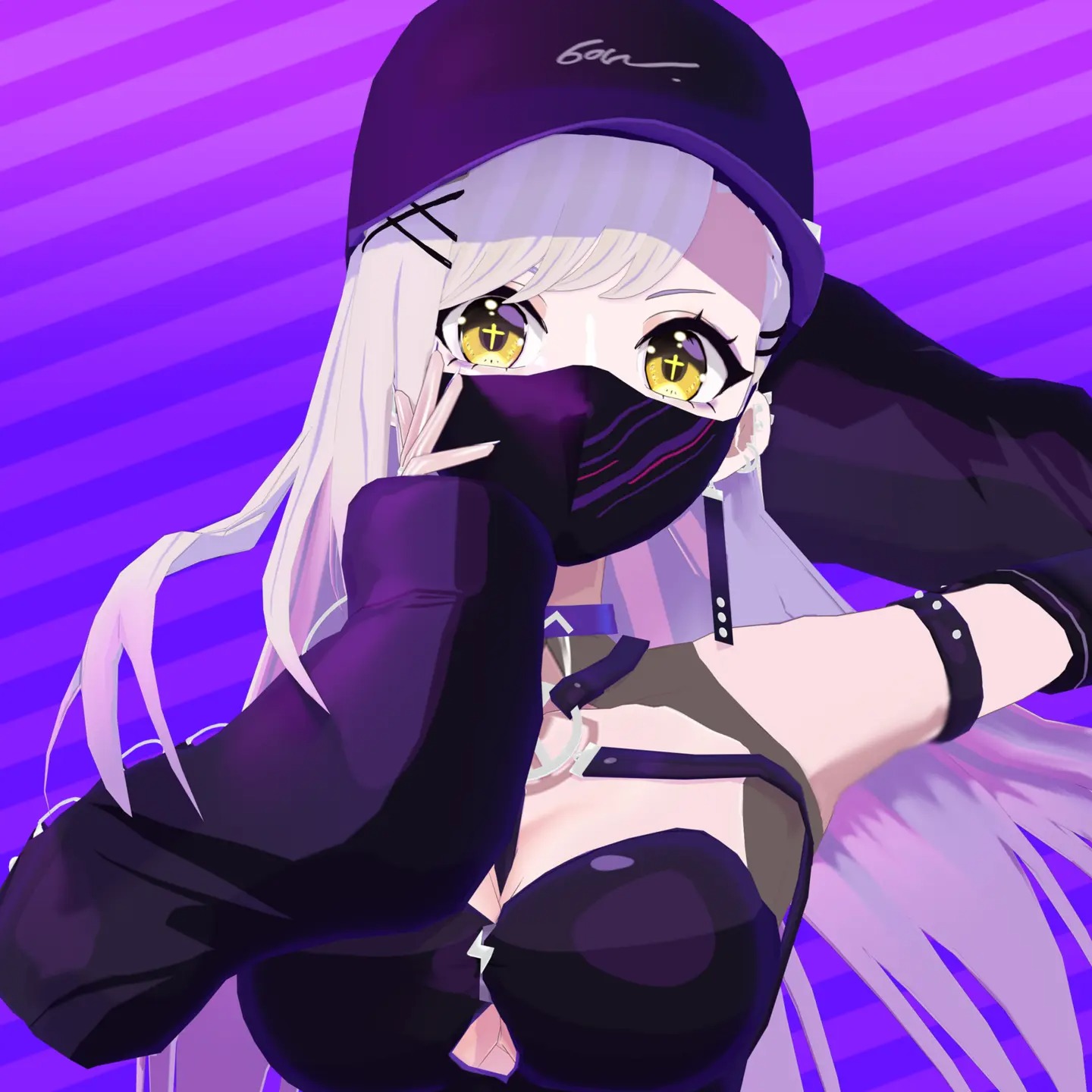 Sifar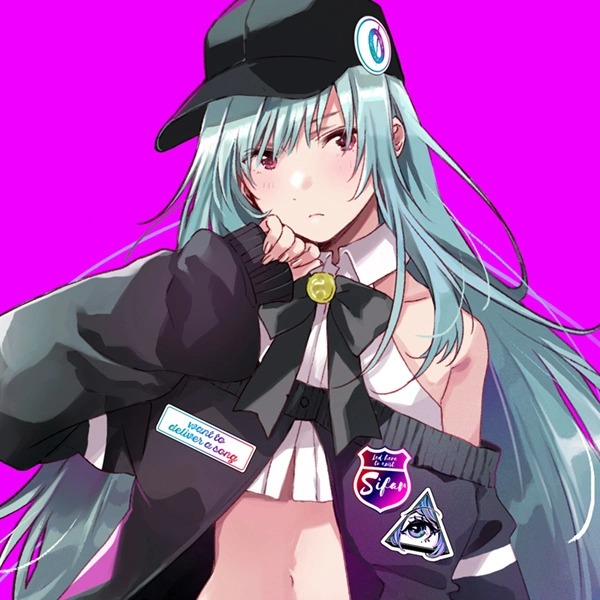 mimiQ_Lyric 
DJ TAMU
The #AppearanceYokohama event will feature Mashiro Ayano, a singer popular for performing tracks for popular anime series such as Fate/stay night: Unlimited Blade Works and Darwin's Game. VTuber sifar is popular throughout Japan for her rock tracks, while cosplay girls band mimiQ_Lyric aims to deliver Japanese pop culture to the world. 
Those interested will be able to purchase streaming tickets through Z-aN, and anyone in Japan can also buy tickets at the venue. The live stream will feature HD multi-angle footage so viewers can enjoy the full range of the show. Performing VTubers will utilize Monolis, a system allowing them to go anywhere and interact with people in their life-sized forms. This is in cooperation with the Wasabi Music School. 
Who are you excited to see perform?
RELATED ENTRIES
NIJISANJI and Sanrio Characters Collaboration Cafe to Open for a Limited Time

The NIJISANJI and Sanrio Characters Collaboration Cafe will open in Harajuku and Yokohama on August 18 and in Osaka on September 2!

Three units from the popular NIJISANJI VTuber collective will be featured at the cafe, with each talent teaming up with a particular Sanrio character, from Hello Kitty, Pompompurin, and Kuromi to Tuxedo Sam and Hangyodon.

Food Menu Purchase Bonus: Original A3-size Lunch Mat

Drink Menu Purchase Bonus: Original Postcard (3 varieties)

Drink Menu Purchase Bonus: Original Straw Tag (13 varieties)

Menu

Food

 [Kojirase Harassment] Zenryoku Boomerang Sandwich

 [Sereine Girl's School] Lunch Plate

[Eden-gumi] Curry from Eden

Dessert

[Kojirase Harassment] The Cutest Idol Parfait

 [Sereine Girl's School] Drama Club Fruit Pancakes

[Eden-gumi] Eden Sweets Plate

Drinks

[Kojirase Harassment]

 [Sereine Girl's School]

[Eden-gumi] Member Drink

The food, dessert, and drink menus were each inspired by these three unique units. Fans of Kojirase Harassment won't want to miss the tasty Zenryoku Boomerang Sandwich based on the hit song, and anyone who loves the adorable members of Serine Girl's School can grab some tasty fruit pancakes. The Eden-gumi menu consists of delectable curry and a sweets plate sure to fill you up. 13 unique drinks will also be available, each inspired by the member colors of the participating V-Tubers.



Come spend a relaxing time with your favorite characters this summer!

©ANYCOLOR, Inc. © '22 SANRIO Ⓛ

Information

NIJISANJI x Sanrio Character Collaboration Cafe

Venue/Dates:

Harajuku, Tokyo
BOX cafe&space Shinjuku MYLORD #1
August 18 – September 24, 2022


Yokohama, Kanagawa
Collabo_Index Lumine Yokohama
August 18 – September 24, 2022

Osaka
#702 CAFE&DINER Namba Parks
September 2 – September 24, 2022


Reservations / Cafe Details: https://nijisanjisanrio3-cafe.jp

NIJISANJI Fes 2022 Reveals 118 Participating VTubers, New Illustrations

NIJISANJI Fes 2022, the largest NIJISANJI event to date, will be held on October 1 and October 2 at Makuhari Messe in Chiba. Ahead of the festival, ANYCOLOR has announced the 118 VTubers that will be participating, along with new illustrations showing some popular personalities wearing class T-shirts which will be available at the venue.

NIJISANJI Fes 2022 Special Announcement Video
https://youtu.be/st-m1G_DYS8

The image song for NIJISANJI Fes 2022, Hurrah!!, is now available to stream. The music video for the track will feature fan art which will also be displayed at the venue, so get your entries in by August 28!

Illustrations Highlighting Class T-Shirts

NIJISANJI Fes 2022 Image Song, Hurrah!!

Music: Mito Tsukino, Sasaki Saku, Kuzuha, Lize Helesta, Sara Hoshikawa, Minato Fuwa, Axia Krone
Lyrics / Composition / Arrangement: Jin

On the special website, newly-drawn illustrations of the 118 participating VTubers are featured. Each member is a part of a different class, and these class T-shirts will be handed out at random to those with tickets to the event as a bonus. They will also be available for purchase, so don't worry if you don't get the one you want!

▼Green
Manami Aizono, Uiha Aiba, Youko Akabane, Axia Krone, Akane Asahina, Hina Asuka, Momo Azuchi, Kokoro Amamiya, Sayo Amemori, Almal Ars, Katrina Ange, Mugi Ienaga, Inui Toko, Ibrahim, Ichigo Ushimi, Muyu Amagase, Vox Akuma

▼Indigo
Kou Uzuki, Albio Ex, Emma★August, Eli Conifer, Elu, Haruka Onomachi, Oliver Evans, Haru Kaida, Hayato Kagami, Kanae, Shoichi Kanda, Hisui Kitakoji, Gilzaren III, Gwelu Os Gar, Kuzuha, Yotsuba Umise, Aza

▼Blue
Natsume Kurusu, Kuroi Shiba, Mirei Gundou, Tojiro Genzuki, Touya Kenmochi, Akina Saegusa, Ritsuki Sakura, Sasaki Saku, Yuika Shiina, Shellin Burgundy, Rin Shizuka, SisterClaire, Hajime Shibuya, Joe Rikiichi, Tomoe Shirayuki, Akira Shikinagi, Eine

▼Red
Sango Suo, Kana Sukoya, Utako Suzuka, Masaru Suzuki, Aki Suzuya, Miyako Seto, Kirame Sorahoshi, Rion Takamiya, Mito Tsukino, Debidebi Debiru, Kohaku Todo, Dola, Kyoko Todoroki, Kei Nagao, Naraka, Kanato Fura, Elira Pendora

▼Orange
Naru Naruse, Chigusa Nishizono, Sociere Nui, Fuyuki Hakase, Hanabatake Chaika, Sou Hayase, Marin Hayama, Air Harusaki, Kaede Higuchi, Gaku Fushimi, Tamaki Fumino, Furen E. Lustario, Fuwa Minato, Belmond Pandelas, Nei Ponto, Pomu Rainpuff

▼Yellow
Sara Hoshikawa, Himawari Honma, Keisuke Maimoto, Ririmu Makaino, Meme Mashiro, Chima Machita, Mao Matsukai, Moira, Alice Mononobe, Kazaki Morinaka, Rine Yaguruma, Kizuki Yashiro, Karuta Yamagami, Chihiro Yuki, Seraph Dazzlegarden, Mysta Rias

▼Violet
Riri Yuhi, Mahiro Yukishiro, Roa Yuzuki, Kakeru Yumeoi, Ratna Petit, Lize Helesta, Ryushen, Mikoto Rindou, Lain Paterson, Luis Cammy, Levi Elipha, Vincent Leos, Lauren Iroas, Hibari Watarai, Finana Ryugu, Hyakumantenbara Salome

Italian Pop Trio Il Volo to Perform for Charity at Kiyomizu-dera in Kyoto, Film to be Released

Il Volo, an Italian operatic pop trio known for its incredible tenors, will be the first foreign artist to be filmed at Kiyomizu-dera in Kyoto. The concert will be held without an audience and will be filmed, with proceeds going to charity.



The musical trio is known around the world for its mesmerizing harmonies. Their music manages to sound modern while still channeling tradition, making them an excellent choice to perform at the center of Japanese cultural traditions in Kyoto. The group will also perform in Tokyo, Osaka, and Nagoya.

The music video for the group's song Grande Amore, released in 2015, has racked up over 200 million views on YouTube. Loved by fans around the world, Il Volo's music transcends language barriers, and the group is sure to impress on their Japan tour.

Information

Il Volo Japan Tour 2022 Live in Concert

Planning/Invite/Organization: Tate Corporation

In Cooperation with Sony Music Labels Inc., M.T. Studio

Hololive VTubers Announce Hololive Summer Event and Comiket Appearance

The Hololive Summer event, first held in the summer of 2019, will return this year! 


A ton of new content and special panels will be shown at the 2022 event, so check the official Hololive Production Twitter account often for more information!

Hololive will also have a booth at this year's Comiket on August 13 and 14! A number of exclusive commemorative Hololive Summer 2022 goods will be on sale.

The back cover of the Comiket 100 catalog, on sale July 16, shows the official Hololive Summer 2022 key visual. Be sure to keep an eye out for more details!

Information

Comiket (Comic Market) 100

Booth Name: Hololive Production

Booth Location: Company Booths, South Hall 2, #511

Running: August 13 – 14

Hours: 10:30-16:00

Address: Tokyo Big Sight (3-11-1 Ariake, Koto-ku, Tokyo)

Tickets: https://www.comiket.co.jp/

Official Site: https://www.hololive.tv/

NIJISANJI Debuts New 4-Member VTuber Group VOLTACTION

VTuber Group NIJISANJI has debuted four members as part of the new group VOLTACTION. Twitter accounts for each new VTuber were launched on July 13, and the member's first broadcasts will take place in a relay format on July 16, 2022 on each VTubers channel. On the official NIJISANJI YouTube channel, the members will take part in a special broadcast on July 16 at 21:00 with Green Rouge, comprised of Joe Rikiichi and Hanabatake Chaika. 

Music Video


VOLTACTION's debut song, Inlaid, premiered on July 13. 

To celebrate the new group, station advertisements will appear in two locations at Shibuya Station from July 11 until July 17, 2022. 

Be sure to keep an eye on VOLTACTION!

VOLTACTION


The four new members–who all attended boarding school together–are Fura Kanato, Watarai Hibari, Shikinagi Akira, and Seraph Dazzlegarden. While working undercover to hone their special abilities, they spend each day trying to make people happy.

Members

Fura Kanato


The son of a Mafia family.
He has a gentle disposition and doubts about the family business, but they say his talents as a leader is unmatched.
He currently operates as a young businessman, operating cafes and restaurants.

Birthday: March 25
Age: 20
Height: 177cm

First Stream: July 16, 19:00~
Twitter: https://twitter.com/KNTFR2434
YouTube: https://www.youtube.com/channel/UCC7rRD6P7RQcx0hKv9RQP4w

Watarai Hibari

Last member of a family of phantom thieves.
He longs to be a Robin Hood kind of character, a thief of justice that charisma that captivates others.
Since he doesn't actually steal for money, he works part-time at a cafe.

Birthday: September 23
Age: 21
Height: 183cm

First Stream: July 16, 19:30~
Twitter: https://twitter.com/watarai_hibari
YouTube: https://www.youtube.com/channel/UC4l9gz3q65lTBFfFtW5LLeA

Shikinagi Akira


A young man born into a long line of intelligence officers, following in their footsteps as the latest in the generation.
He decides to leave his organization, and move into a small office taking odd jobs from exterminating beehives, to taking care of thugs. 


Birthday: December 12
Age: 21
Height: 174cm

First Stream: July 16, 20:00~
Twitter: https://twitter.com/Shikinagi_2434
YouTube: https://www.youtube.com/channel/UCcDDxnoQcezyTUzHg5uHaKg

Seraph Dazzlegarden



The youngest in a long line of assassins, having been refined in the craft at a young age.
Little is known about Seraph if that's even his real name among his many aliases.
He quit being an assassin and now takes on jobs as a freelance agent. 


Birthday: May 12
Age: 20
Height: 186cm

First Stream: July 16, 20:30~
Twitter: https://twitter.com/SerAph_DazZ
YouTube: https://www.youtube.com/channel/UC5dJFf4m-mEcoyJRfhBljoA

Information

VOLTACTION

The First Trial of your Debut?! #VOLTACTION vs. Green Rouge

Stream Date: July 16, 21:00~
Stream URL: https://youtu.be/4o_JNNc3J28
Official Channel: https://www.youtube.com/c/nijisanji

Station Advertisement
Display Period: July 11 – July 17, 2022


Advertisement Locations:
Shibuya Station, Dogenzaka Happy Board B
Tokyu Denentoshi Line, Shibuya Station (Near Exit A0 and A1 on Floor B1)


Official Site: https://www.anycolor.co.jp

Jun'ichi Nakahara Exhibition to be Held at Yokohama Doll Museum

Jun'ichi Nakahara had a fascination with dolls, and this fascination is something he tried to share with as many people as possible during his lifetime. The upcoming Jun'ichi and Dolls Exhibition will focus on his work as a dollmaker and will be held at the Yokohama Doll Museum from July 16 until October 16, 2022. Filled with treasures, fans will be abe to see dolls made by Nakahara himself, along with original drawings and publications. 

 

A number of prolific creators from numerous fields have also contributed their thoughts on Nakamura's work, including fashion designers, doll researchers, and artists.

 

The first 1,000 people to purchase tickets to the exhibition on opening day will receive an original sticker!

Nakahara is known for inspiring the eye style of shojo manga characters, so fans of the medium won't want to miss this impressive exhibition.

Information

Jun'ichi Nakahara and Dolls – Yokohama Doll Museum Exhibition
Running: July 16 – October 16, 2022
Closed Mondays *If Monday is a national holiday, the museum will be open on Monday and closed the following day.
Hours: 9:30-17:00 *Last entry at 16:30.
Venue: Yokohama Doll Museum, Exhibition Room 3F
Details: https://www.doll-museum.jp/9023

Popular VTuber Leona Shishigami Performs Reborn Anime Opening for CrosSing Cover Project

In March 2022, the cover song project CrosSing was launched. Amassing instant popularity, tracks featured as part of the project have pulled in millions of views. The project has featured popular voice actors Maaya Uchida, Kana Hanazawa, and Akari Kito. 

 

On June 29, the second song of the second season was released. Popular VTuber Leona Shishigami took to the booth to sing last cross, the opening theme from the anime series Reborn! Shishigami has over 280,000 YouTube subscribers and has earned high praise for her excellent singing skills. The VTuber chose the song as one of her most memorable, noting that Reborn was one of the first anime series she ever watched in the human world. Her powerful voice and impressive singing ability are on full display, and a lyric video has also been released!

last cross – Leona Shishigami Cover

The illustrations used for the jacket and in the lyric video were drawn exclusively for this release. On mora, viewers can enjoy interviews as well. 

A special chat with Leona Shishigami will be released on July 1 at 20:00. 

 

CrosSing has also announced two new campaigns. The first is a follow and retweet campaign, and two lucky winners will receive autographs by performers on CrosSing. To enter, just follow CrosSing on Twitter and TikTok and retweet the selected tweets. 

A LINE MUSIC Playback campaign is also underway, and those playing the song over 300 times in the first two weeks will receive a special autographed image. More details will be posted to Twitter, so keep an eye out!

Three Popular NIJISANJI VTubers Inspire New Apparel Collection

Fashion brand RAGEBLUE has opened orders for a new collaboration collection with three popular VTubers from NIJISANJI! These items will be available at the .st web store and ZOZOTOWN until July 15, 2022.

Lineup

Kaede Higuchi

Gaku Fushimi

Akina Saegusa

Novelty

Original Sticker

The lineup includes 11 items inspired by three NIJISANJI talents: Kaede Higuchi, Gaku Fushimi, and Akina Saegusa. Customers will receive an original sticker as a gift for buying something from the collection!

Which of these talents is your favorite?

VTuber Group NIJISANJI Releases 10th Round of Themed T-Shirts

Popular VTuber group NIJISANJI has started selling some new T-shirts as part of the NIJI-Tee project. These shirts were designed by three of the members and are available to order from the NIJISANJI official store.

Kokoro Amamiya

SisterClaire

Kizuku Yashiro

Three members–Kokoro Amamiya, SisterClaire, and Kizuku Yashiro–designed these shirts themselves. Which one will you be ordering?

NIJISANJI Fes 2022 Full Stage Schedule Revealed, Participating VTubers Announced

VTuber group NIJISANJI has revealed complete information on each stage event to take place at NIJISANJI Fes 2022, the largest festival for the collective to date. More information about participating talents and presale merchandise has also been released. The event is scheduled to take place on September 30, October 1, and October 2, 2022.

Most talents from the popular VTuber collective will appear on stage. A total of six stage performances will take place over the course of the event, ranging from concerts and chats to gaming and skits.

This year's event theme is "Cultural Festival," and fans won't want to miss out on the talent's live performances and talks. Most of these events can only be experienced at the venue, including a mystery-solving event involving guests, a haunted house, a planetarium, and plenty more!

*The number of performers for each project will vary from day to day. Advanced lottery entry is required for some events. Details about the lottery will be revealed at a later date.

The Open Stage will continuously stream a variety of content to those watching from home.

The first NIJISANJI Fes 2022 goods are now on sale at the official NIJISANJI store! Be sure to get your hands on some before they're gone.

Information

NIJISANJI Fes 2022
Dates: September 30, October 1, October 2 / 9:00-18:00
Venue: Makuhari Messe 1-6 Halls
Access: 5-minute walk from Kaihimmakuhari Station on JR Keiyo Line

Official Site: https://fes.nijisanji.jp/

Hatsune Miku Symphony 2022 Yokohama Reveals Main Visual, keeno Provides New Song

More details about the Hatsune Miku Symphony 2022 in Yokohama have been announced! The main visual, drawn by illustrator Rella, celebrates the 15th anniversary of Hatsune Miku, Kagamine Rin, and Kagamine Len. Megurine Luka, MEIKO, and KAITO also make appearances!

Vocaloid producer keeno has also been chosen to write a song for Hatsune Miku exclusively for the performance in Yokohama. Tickets will go on sale soon, with some seats also including original merchandise. Seats for guests under the age of 18 will also be available. Head to Pia on June 12 to snag your seats!

 

Additional tickets for the earlier Tokyo nighttime performance to be held at Suntory Hall are now on sale. Details for the Osaka performance will be announced at a later date.

The Tokyo and Osaka performances will feature live music performed by a full orchestra, while the Yokohama performance will be hosted by Hatsune Miku and include a massive screen behind the orchestra with footage for the audience to enjoy!

 

Comment from keeno

"I'm so honored to have been asked to write a piece for the Hatsune Miku Symphony 2022 Yokohama concert. 

I hope to bring the audience music that will touch their hearts and minds as it is played by a spectacular orchestra. 

The music isn't finished quite yet, so I'll continue doing my best!"

© Crypton Future Media, INC. www.piapro.net

VTuber Group NIJISANJI Announces Tower Records Collaboration, Special Visuals Inspired by Music Genres

From June 9 until July 18, fans of the VTuber group NIJISANJI will want to head to Tower Records locations or the online store! A number of one-of-a-kind collaboration goods will be on sale, and Tower Records Cafe will also be holding a special cafe with dishes inspired by the NIJISANJI members.

NIJISANJI is one of the most prolific Vtuber projects to date, with over 150 members pulling in millions of views on YouTube. The company has held a number of large-scale events and sells unique merchandise for every talent on the roster. Many of these talents also have music careers.



For this musical collaboration, six of the most popular NIJISANJI talents are representing six popular genres of music. Participating VTubers include ROF-MAO's Kagami Hayato, Touya Kenmochi, Minato Fuwa, Haru Kaida, Kanae, and Kuzuha.

Acrylic Stand

T-shirt

The visuals made for the collaboration include those inspired by K-Pop, hardcore, rock, enka, hip-hop, and Visual kei. Fans can grab tons of new merchandise including pins and acrylic stands at 69 Tower Records and Towermini stores. The items will also be available at all Tower Records Cafe locations and Tower Records online.

Part 1 Food / Part 1 Sweets

Kanae Birthday Dessert


A collaboration cafe will also take place during the event period, serving up dishes inspired by the six NIJISANJI ambassadors. Fans shouldn't miss Kanae's birthday dessert, only available for a limited time! (His birthday is July 7, if you were wondering.)

Shop Display


Certain stores will also have life-size panels and other displays, so come take a snapshot with your favorite character!