Upcoming Anime Series CUE! Gets New Trailer, Premieres January 7, 2022
A new trailer and two key visuals have been released ahead of the January 7, 2022 premiere of CUE! The series will follow a team of up-and-coming voice actors as they try to get ahead in the industry.
A live reading was held at Takashiba New Pier Hall on November 21, and the new trailer and visuals were announced at its conclusion. 
The key visual 'Wind' features the characters Miharu Yomine, Aya Kamuro, Mahoro Miyaji, and Riko Hinakura in a radio studio. The jacket design of the upcoming CD featuring the show's theme song was also unveiled, with a release date set for January 26, 2022. An online autograph and talk session with the cast will also take place when the CD releases, so stay tuned for more information regarding how to participate!
Another key visual 'Moon' features Rie Maruyama, Satori Utsugi, Rinne Myojin, and Mei Tomi. With the release of these two visuals, all of the show's teams have been introduced. Which is your favorite: Flower, Bird, Wind, or Moon?
CUE! Second Trailer  Team Moon Version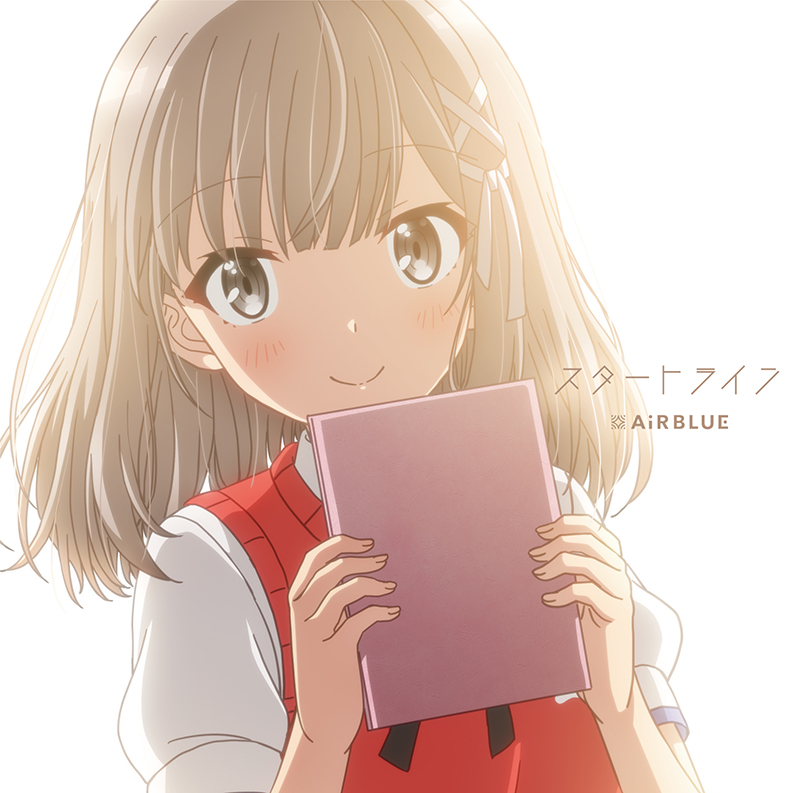 ©CUE! Animation Project 
RELATED ENTRIES
Japan's First NFT Anime Project 'Zombie Zoo' to be Released in May

Zombie Zoo, Japan's first animated adaptation of NFT art, will be released this month! Based on the NFT art collection by Zombie Zoo Keeper, a 9-year-old Japanese boy, Toei Animation is in charge of the series.

The main staff, character designs, and an advanced cut of the live-action portion of the series have been revealed ahead of the project's official release. YP of YURUPPE is directing the series. Jiro Sameyama is the character designer. The character design settings are now on display in the Metaverse at NFT FESTA 2022 SPRING. 

©️Zombie Zoo Keeper
©️東映アニメーション

Official HiGE DANdism's 'Mixed Nuts' to Serve as OP Track for SPY x FAMILY Anime Series

Official HiGE DANdism's new song Mixed Nuts has been chosen as the opening theme song for the upcoming anime adaptation of the SPYxFAMILY manga series. Written and illustrated by Tatsuya Endo, the manga has been serialized on Shonen Jump+ since 2019 and has been incredibly well-recieved, selling over 12.5 million copies. The anime series will premiere in April 2022.

 

Along with this announcement, the official website for the anime series has posted the full promotional video for the show. The video also previews the opening song.

The ending theme will be Kigeki by Gen Hoshino. 


SPY×FAMILY Trailer


The members of Official HiGE DANdism also posted a comment about their track being chosen as the opening theme. 

"It's such an incredible series, and as fans ourselves, we've been so pumped for the anime adaptation. The art quality is incredible and we hope that everyone enjoys the show. If you could, be sure to listen to Mixed Nuts while you follow the story of Loid, Yor, and Anya."

©遠藤達哉/集英社・SPY×FAMILY製作委員会

Information

SPY×FAMILY

Premiering on TV Tokyo on April 9 at 23:00
Airing in North America on Crunchyroll

Official Site: https://spy-family.net/

SPY x FAMILY Collaboration Cafe Coming to Omotesando, Nagoya, and Umeda

To celebrate the upcoming anime adaptation, the popular manga SPY X FAMILY is teaming up with Tower Records cafe for a special collaboration! From April 13 until May 8, three Tower Records Cafe locations will feature menu items inspired by the series' characters. The collaboration cafe will take place at Tower Records Cafe Omotesando, Nagoya Sakae SKYLE, and Umeda NU Chayamachi.

Collaboration Menu

Anya's Hamburger Plate

Loid's Pesto Pasta

Yor's Chicken Salad Plate

Anya Pancake

Anya's Ice Cream Crepe

Loid's Parfait

Yor's Apple Pie

Anya's Strawberry Milk

Loid's Coffee & Milk

Yor's Rose Tea

Damian's Melon Soda

Becky's Cassis Soda

Franky's Espresso Tonic

SPY x FAMILY Print Latte (Random)

SPY x FAMILY Take-out Drink

Exclusive Cafe Bonus

Collaboration Merchandise




The collaboration merchandise features new illustrations of Loid, Anya, and Yor playing some jazz. Are you excited about the anime's premiere? 

©遠藤達哉/集英社・SPY×FAMILY製作委員会

Information

SPY x FAMILY Collaboration Cafe

Locations: Tower Records Cafe Omotesando, Nagoya Sakae SKYLE, Umeda NU Chayamachi
Open: [Round 1] April 13 – April 25 / [Round 2] April 26 – May 8, 2022
*Cafe bonuses will feature a different design during each round.
Official Site: https://tower.jp/spyfamily-cafe

Collaboration Merchandise
Available at 29 Tower Records locations and at Tower Records Online (https://tower.jp)
Preorders open at noon on March 30
*Items cannot be ordered at the cafe.
Sales begin April 13, 2022
Details: https://tower.jp/spygoods

Eternal Shojo Cafe Opens in Shibuya, Features Collaboration Menu Inspired by 90s Anime

Five nostalgic and popular shojo anime series from the 90s and early 2000s are being honored at a limited-time collaboration cafe in Shibuya! Hime-chan's Ribbon, Akazukin Chacha, Nurse Angel Ririka SOS, Kodomo no Omocha, and Full Moon wo Sagashite are being honored with new character-inspired menu items and exclusive goods until March 21, 2022. The cafe is being held at TOKYO PARADE goods&cafe on the 6th floor of Shibuya PARCO.

Hime-chan's Ribbon

Hime-chan and Pokota's Donut Tower / Pokota's Maple Chicken Donut Sandwich

Goods


Akazukin Chacha

Akazukin Chacha Dessert Plate / Magical Princess Strawberry Milk / Shiine's Homemade Curry

Goods


Nurse Angel Ririka SOS

Ririka Life Flower Parfait / Nurse Angel Ririka's Vaccine Soda

Goods


Kodomo no Omocha

Sana and Hayama's Rice Omurice / Maro-chan's Chocolate Chestnut Drink

Goods


Full Moon wo Sagashite

Takuto and Meruki's Green Onion Ramen / Full Full Moon Cheesecake / Takuto's Apple Vinegar Jelly Drink / Meruko's Peach Vinegar Jelly Drink

Goods

Bonus: Paper Lunch Mat with Original Design

Bonus: One Randomly Selected Coaster (17 varieties) for Each Drink Ordered

Information

Eternal Shojo Cafe

Running: February 10 – March 21, 2022
Address: TOKYO PARADE goods&cafe (Shibuya PARCO 6F)
Hours: 11:00-20:00 (Last Food Order at 19:00, Last Drink Order at 19:30)
Official Site: https://cafe.parco.jp/parade/

The Legend of Heroes: Trails of Cold Steel to Receive Anime Adaptation in 2023

Nihon Falcom's The Legend of Heroes: Trails of Cold Steel will receive an anime adaptation by Tatsunoko Production in early 2023!

The series will be titled The Legend of Heroes: Trails of Cold Steel – Northern War and will star an original female protagonist named Lavie. It will take place in North Ambria, located in the northwestern part of the Zemuria continent. 

Hidekazu Sato will direct the series. Previously, he worked on Aquarion Logos and Last Hope. More information will be revealed in the near future!


(C) Nihon Falcom Corporation. All rights reserved.

Information

The Legend of Heroes: Trails of Cold Steel – Northern War

Airing in Early 2023

Based on Nihon Falcom's The Legend of Heroes: Trails of Cold Steel

Official Site: https://tatsunoko.co.jp/

Shenmue the Animation Reveals Additional Cast, New Details

Shenmue the Animation, based on Yu Suzuki's game series originally released for the Sega Dreamcast in 1999, is scheduled to be released in 2022! The series is being directed by Chikara Sakurai at Telecom Studios. 

Official Trailer

A trailer for the series has been uploaded to YouTube showing Ryo Hazuki's struggle against his nemesis Lan Di. The show is set in the nostalgic and beautiful city of Yokosuka and follows Ryo as he struggles to understand the death of his father. A key visual was also released alongside the trailer.

 

The new video footage also highlights the voice cast for the first time, including Masaya Matsukaze as Ryo Hazuki and Takahiro Sakurai as Lan Di. The two actors have also provided comments below.

 

The opening theme song UNDEAD-NOID will be performed by Kashitaro Ito, whose videos have been viewed over 80 million times.

Cast Comments

Masaya Matsukaze (Ryo Hazuki)


Thanks to the fans, I've been able to return to the role of Ryo after 20 years, and in my first anime role no less! 

Shenmue has been a very big part of my life. 

I hope that longtime fans and new fans alike will enjoy the show and that everyone will be able to experience the world of Shenmue. 

I can't wait to see the finished product either!

Takahiro Sakurai (Lan Di)
I'm Takahiro Sakurai and I'll be playing the role of Lan Di.


On a personal note, when I started working as a voice actor, I participated as a test voice during the development stages of Shenmue. That was my first encounter with this work.

That was a valuable experience for me.

I was so happy to hear that Shenmue would be reborn as an animated series.

The world of Shenmue has not faded from my memory in over 20 years. I hope everyone can enjoy it with me!

© SEGA / Shenmue Project

Handyman Saito in Another World Manga Series to Receive Anime Adaptation

Kazutomo Ichitomo's Handyman Saito in Another World manga series is getting an anime adaptation. The manga launched on Kadokawa's ComicWalker service in 2018 and has been a smash hit since its release, selling over 300,000 copies to date. Ichitomo drew a special celebratory drawing to commemorate the announcement.

The "heartwarming another world fantasy" series follow Saito, a normal handyman reincarnated into another world. He then forms a dungeon party with the beautiful warrior Raelza; Marok, an old and senile magician; and Lafanpan, a cute fairy.

More details will be announced in the future.

©一智和智・KADOKAWA刊/「便利屋斎藤さん、異世界に行く」製作委員会

Information

Handyman Saito in Another World

Skeleton Knight in Another World Anime Ending Theme to be Performed by DIALOGUE+

The voice actor idol unit DIALOGUE+ will release their 5th single Bokura ga Orokadanante Dare ga Itta (Who Says We're Stupid?) on April 13, 2022. A sing-along version of the track has been released on the group's official YouTube channel ahead of release.

Bokura ga Orokadanante Dare ga Itta (Who Says We're Stupid?) – DIALOGUE+[Sing-Along ver.]


 

The new track will serve as the opening song for the anime series Skeleton Knight in Another World, scheduled to air in April. Tomoya Tabuchi (UNISON SQUARE GARDEN) provided the lyrics and composition. Popular creator of anime and game songs kz (livetune) arranged the music. 

The limited-edition version of the release will include a bonus Blu-ray containing the track's music video and live footage from the group's Hula Hula concerts held in May, June, and July 2021. 

The Blu-ray release of DIALOGUE+'s first nationwide tour 'DIALOGUE+1' will be released on March 30. The special features include over 20 minutes of behind-the-scenes tour footage, fixed point dance footage of the group's more popular songs, and more. 

©秤猿鬼・オーバーラップ/骸骨騎士様製作委員会
©PONYCANYON

Information

Bokura ga Orokadanante Dare ga Itta (Who Says We're Stupid?)

Release Date: April 13, 2022
Limited Edition: ¥5,500 (Tax Included)
Standard Edition: ¥1,400 (Tax Included) 

DIALOGUE+ Official Site: https://dialogue-music.jp/

Skeleton Knight in Another World Official Site:
https://skeleton-knight.com/

Pokemon Diamond and Pearl Anime Ending Theme Medley Gets Special Animation

Project Pocchama, a limited-time project to support the adorable water Pokemon Piplup, has revealed a new music video on the official Pokemon YouTube channel!

The music video is an ending theme medley of the Pokemon Diamond and Pearl anime series which aired on TV Tokyo from 2006 until 2010.


The video was created to make people happy during these difficult times. As Hikari, a character in the anime series who travels with Piplup, always says, "everything will be okay!"

The medley includes an arrangement of four songs: Kimi no Soba de ~Hikari's Theme~, Ashita wa Kitto, Kimi no Mune ni LaLaLa, and Kaze no Message. How could anyone not be happy after watching this peppy video?

©2022 Pokémon. ©1995-2022 Nintendo / Creatures Inc. / GAME FREAK inc.
©Nintendo・Creatures・GAME FREAK・TV Tokyo・ShoPro・JR Kikaku ©Pokémon
ポケットモンスター・ポケモン・Pokémonは任天堂・クリーチャーズ・ゲームフリークの登録商標です。

Masayoshi Oishi and Yukari Tamura to Perform Theme Song for Love After World Domination Anime Series

Masayoshi Oishi has been chosen to perform the theme song for the upcoming anime series Love After World Domination, scheduled to premiere in April 2022. The new track is a duet with popular voice actress Yukari Tamura, and a preview of the track can be heard in the newest trailer. 

Based on the manga series written by Hiroshi Noda and illustrated by Takahiro Wakamatsu, the show tells the story of a hero and villain pursuing a forbidden love.

Love After World Domination Trailer

Masayoshi Oishi has also announced a three-stop concert tour! The artist will perform at Zepp Namba on May 6, at Zepp Nagoya on June 9, and at KT Zepp Yokohama on June 17. Ticket details will be announced on the official website at a later date. This will be the first solo concert for the artist in about eight months. 

 

Comment from Masayoshi Oishi

"From the beginning, I wanted to make the opening song a male/female duet track, and I was so thrilled to work with Yukari Tamura! Thanks to her, it became an incredibly emotional song. I hope everyone enjoys the series as much as I enjoyed creating the theme."

 

Comment from Yukari Tamura

"Masayoshi Oishi invited me to perform a duet with him! I was so nervous about recording as a guest vocalist in this major track rather than performing a character song, but I ended up really enjoying it! I hope this becomes a famous duet song, please enjoy it!"

©野田宏・若松卓宏・講談社/恋せか製作委員会

Information

Love After World Domination

Airing April 2022

Official Site: https://koiseka-anime.com/

Masayoshi Oishi One-Man Zepp Concert Tour 2022

Zepp Namba: May 6, 2022

Zepp Nagoya: June 9, 2022

KT Zepp Yokohama: June 17, 2022

*Ticket Details to be Posted to Official Website

Masayoshi Oishi Official Site:  https://www.014014.jp/

Shadows House Anime Gets Second Season in July 2022

The anime series Shadows House premiered in April 2021 to immense acclaim. The show tells the story of a dark mansion filled with people attended by Living Doll partners. Emilico, a young and cheerful Living Doll, serves her mistress Kate, and as the two grow closer, a number of dark secrets begin to emerge. The second season will begin airing in July 2022, and a new teaser visual and cast comments have been released.

Cast Comments

Akari Kito (Kate)
Congratulations to everyone on the second season of Shadows House!
 To all the fans anxiously awaiting a second season, I am truly happy to be reprising my role as Kate!
Although the first season of the anime came to an end, the original work has continued, and there are so many scenes I want to see brought to life in season two. I can't wait to see what happens to Kate and Emilico next.
I promise to give my all in my voice work to meet everyone's expectations. I hope you enjoy it!

Yu Sasahara (Emilico)
The time has finally arrived!
The second season of Shadows House is coming!
I can't stop thinking about all the scenes I want to see in the anime…!
I'm looking so forward to performing the role of Emilico again, and I hope the fans enjoy these new adventures!

Ⓒソウマトウ/集英社・シャドーハウス製作委員会

Type-Moon's 'Witch on the Holy Night' Gets Anime Film by ufotable

Type-Moon's visual novel PC game Mahotsukai no Yoru: Witch on the Holy Night will be getting an anime film adaptation by ufotable (The Garden of Sinners, Fate/stay night: Heaven's Feel, Demon Slayer: Kimetsu no Yaiba). A teaser trailer for the project has been released on the Aniplex YouTube channel.

Witch on the Holy Night Teaser Trailer


More details will be released soon, so stay tuned!

©奈須きのこ・TYPE-MOON / アニプレックス・ノーツ・ufotable