Digimon Illustration Competition Open to Japan and United States Residents
Digimon Con, an online event held by Bandai, will be held in February 2022! The event will be open to fans around the world, and the Digimon Illustration Competition is now open to fans of the series in Japan and the United States.
Digimon Con
This free online event will feature a unique lineup of content related to the long-running Digimon franchise, including an anime segment, a game information segment, a live performance, and more!

Dates:
JST: February 27, 2022 at 10:00
PST: February 26, 2022 at 17:00
EST: February 26, 2022 at 20:00
Where to Watch: The Official Bandai YouTube Channel
Digimon Illustration Competition
Starting December 17, fans from both the US and Japan can send in their best Digimon art until February 7, 2022. Detailed information, including requirements, can be found on the special Digimon Illustration Competition website!
Digimon Illustration Competition
Details/Submissions: https://compe.japandesign.ne.jp/digimon-ic-2022/
Submission Period:
JST: December 17, 2021 at 10:00 – February 7, 2022 at 12:00
PST: December 16, 2021 at 17:00 – February 6, 2022 at 19:00
EST: December 16, 2021 at 20:00 – February 6, 2022 at 22:00

■Theme: Cute or Cool Digimon
Choose one of the following eight Digimon and draw them in either a cool or cute scene!
Agumon
Patamon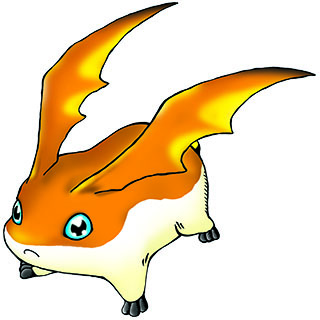 Terriermon
Gammamon
Numemon
Devimon
Lillymon
Machinedramon
Application for Participation: Fill out the form found on https://compe.japandesign.ne.jp/digimon-ic-2022/
Eligible Countries: Japan, United States
Eligibility: Applicants must be recognized as an adult in their country of residence. 
Prizes: 

Grand Prize(1 Winner)
・¥300,000
・Winning Illustration Used in the Digimon Trading Card Game
Award of Excellence(7 Winners)
・¥100,000
・Winning Illustrations Used in the Digimon Trading Card Game
 
Judges' Special Prize(Number Undetermined)
・¥50,000
©本郷あきよし・東映アニメーション ©本郷あきよし・東映アニメーション・フジテレビ ©BANDAI
RELATED ENTRIES
Japan's First NFT Anime Project 'Zombie Zoo' to be Released in May

Zombie Zoo, Japan's first animated adaptation of NFT art, will be released this month! Based on the NFT art collection by Zombie Zoo Keeper, a 9-year-old Japanese boy, Toei Animation is in charge of the series.

The main staff, character designs, and an advanced cut of the live-action portion of the series have been revealed ahead of the project's official release. YP of YURUPPE is directing the series. Jiro Sameyama is the character designer. The character design settings are now on display in the Metaverse at NFT FESTA 2022 SPRING. 

©️Zombie Zoo Keeper
©️東映アニメーション

History of OSAMU GOODS to be on Display in 'OSAMU GOODS 45th Anniversary Exhibition'

Palette Club, a school for illustrators located in Tsukiji, will be holding a 45th Anniversary exhibition for OSAMU GOODS! The characters were created in 1976 by Osamu Harada, who is from Tsukiji, and Dusty Miller. Items featuring these adorable characters are still incredibly popular to this day.

Exclusive Merchandise

Rare original drawings, prints, and goods from the 1970s to the 1990s, as well as Dusty Miller store bags and fan club newsletters, will be on display during the event. Those more nostalgic about these characters and those new to them will both find something to enjoy!

Information

OSAMU GOODS 45th Anniversary Exhibition

Running: April 12 – May 22, 2022

Hours: 13:00-19:00 (Last Entry at 18:30)
*Closed Mondays
Admission: Free

Venue: Palette Club School (4-11-10 Tsukiji, Chuo-ku, Tokyo)

Information: https://www.osamugoods.com/

Nostalgic and New Neo-Retro Illustrations to be Featured in New Book

Pie International will release Neo-Retro Illustrations: A Creator's Guide to Blending the New and Nostalgic on April 22, 2022.

In recent years, blending both nostalgic prints with modern sensibilities has become a popular trend in art, especially among young people. This "retro boom" has become a genre in itself, and this tome compiles some of the most incredible examples of this genre from 40 popular illustrators.

The book contains over 250 pieces of "neo-retro" art, blending past eras with futuristic colors and highlights.

 

The new book also includes interviews with the featured artists, providing a glimpse into their creative roots and personalities.  The cover illustration was done by NAKAKI PANTZ.

Featured Artists


AiLeeN / an / itousa / Inata / Inoue Noi / Oliwa / Sawako Kageyama / Kamin / Kisumi Rei / Guugorou / Kano Komori / Natsumi Sato / Michi / Sanho / Haruna Sudo / Soreeeeyu / tabi / Choo / TV♡CHANY / NAKAKI PANTZ / NANCYSNAKE / Nekopota. / noco / hachika / Hana Chatani / Hanabushi / Harawata Chanko / PHI / Catherine Hitachi / HOHOEMI / mawawiz / Mannen Mofuku / Hiro Mizuno / Monyochita Pomichi / Yoko / Rasuku / Rikku / RING / Rorurari / wacca

Official HiGE DANdism's 'Mixed Nuts' to Serve as OP Track for SPY x FAMILY Anime Series

Official HiGE DANdism's new song Mixed Nuts has been chosen as the opening theme song for the upcoming anime adaptation of the SPYxFAMILY manga series. Written and illustrated by Tatsuya Endo, the manga has been serialized on Shonen Jump+ since 2019 and has been incredibly well-recieved, selling over 12.5 million copies. The anime series will premiere in April 2022.

 

Along with this announcement, the official website for the anime series has posted the full promotional video for the show. The video also previews the opening song.

The ending theme will be Kigeki by Gen Hoshino. 


SPY×FAMILY Trailer


The members of Official HiGE DANdism also posted a comment about their track being chosen as the opening theme. 

"It's such an incredible series, and as fans ourselves, we've been so pumped for the anime adaptation. The art quality is incredible and we hope that everyone enjoys the show. If you could, be sure to listen to Mixed Nuts while you follow the story of Loid, Yor, and Anya."

©遠藤達哉/集英社・SPY×FAMILY製作委員会

Information

SPY×FAMILY

Premiering on TV Tokyo on April 9 at 23:00
Airing in North America on Crunchyroll

Official Site: https://spy-family.net/

SPY x FAMILY Collaboration Cafe Coming to Omotesando, Nagoya, and Umeda

To celebrate the upcoming anime adaptation, the popular manga SPY X FAMILY is teaming up with Tower Records cafe for a special collaboration! From April 13 until May 8, three Tower Records Cafe locations will feature menu items inspired by the series' characters. The collaboration cafe will take place at Tower Records Cafe Omotesando, Nagoya Sakae SKYLE, and Umeda NU Chayamachi.

Collaboration Menu

Anya's Hamburger Plate

Loid's Pesto Pasta

Yor's Chicken Salad Plate

Anya Pancake

Anya's Ice Cream Crepe

Loid's Parfait

Yor's Apple Pie

Anya's Strawberry Milk

Loid's Coffee & Milk

Yor's Rose Tea

Damian's Melon Soda

Becky's Cassis Soda

Franky's Espresso Tonic

SPY x FAMILY Print Latte (Random)

SPY x FAMILY Take-out Drink

Exclusive Cafe Bonus

Collaboration Merchandise




The collaboration merchandise features new illustrations of Loid, Anya, and Yor playing some jazz. Are you excited about the anime's premiere? 

©遠藤達哉/集英社・SPY×FAMILY製作委員会

Information

SPY x FAMILY Collaboration Cafe

Locations: Tower Records Cafe Omotesando, Nagoya Sakae SKYLE, Umeda NU Chayamachi
Open: [Round 1] April 13 – April 25 / [Round 2] April 26 – May 8, 2022
*Cafe bonuses will feature a different design during each round.
Official Site: https://tower.jp/spyfamily-cafe

Collaboration Merchandise
Available at 29 Tower Records locations and at Tower Records Online (https://tower.jp)
Preorders open at noon on March 30
*Items cannot be ordered at the cafe.
Sales begin April 13, 2022
Details: https://tower.jp/spygoods

Pringles TikTok Dance Contests Opens, Winners to Perform with Atarashii Gakko!

Pringles, a popular brand of potato chips sold in over 140 countries around the world, has opened a new TikTok dance campaign! Those participating could win a once-in-a-lifetime prize, all by dancing alongside some special Pringles filters!

Finger Heart Post / L-sign Pose / Praying Pose

Pringles Original Long Sleeve T-shirt

For the campaign, a selection of TikTok effects will make it look like dancers are popping out of a Pringles can! These effects also include hearts, stars, and music notes that pop up in time with the poses, making this challenge easy for both new and seasoned dancers.The song featured is Pringles Pringles by Frasco. 

The ambassadors for the campaign are Atarashii Gakko, a popular dance and vocal unit with over 3.5 million TikTok followers. The winner of the contest will have the opportunity to co-star in a Pringles web commercial with the group, and finalists will receive a limited edition Pringles T-shirt. Don't miss your chance to shine!

Hatsune Miku & 39Culture Collaboration Shop Release New Art by Popular Illustrators

The merchandise brand Cocollabo will be opening a special shop featuring Hatsune Miku and other Vocaloid goods, 39Culture 2022, at Shibuya LOFT starting March 4, 2022!

Illustration by Mo

Illustration by Hechima

Illustration by miyoru

Illustration by Mame Shinoda

Merchandise

Speedy Lottery

 

The theme for this year's 5th-anniversary event is 'fashion and music,' a throwback to the first event. Four illustrators–Mo, Hechima, miyoru, and Mame Shinoda–have contributed illustrations for the shop's goods, while koya and shu have written a theme song to liven up the venue! Miku fans, don't miss out!

Art by 藻/へちま/miyoru/篠田まめ (C) Crypton Future Media, INC. www.piapro.net

Information

Hatsune Miku x 39Culture 2022

Address: Shibuya LOFT 6F Art & Culture Floor

Dates: March 4 – March 20, 11:00-21:00 *Closing at 18:00 on March 20
Admission: Free

Event Theme Song: Yoru Uneru Koro Ni – koya/shu

Additional Venues:
Tenjin LOFT 5F General Sales Area: March 25 – April 10
Umeda LOFT 4F Event Space: April 14 – May 8
Sakae LOFT 4F General Sales Area: May 13 – May 25

Sapporo LOFT ESTA 6F Special Event Space: June 1 – June 14

Eternal Shojo Cafe Opens in Shibuya, Features Collaboration Menu Inspired by 90s Anime

Five nostalgic and popular shojo anime series from the 90s and early 2000s are being honored at a limited-time collaboration cafe in Shibuya! Hime-chan's Ribbon, Akazukin Chacha, Nurse Angel Ririka SOS, Kodomo no Omocha, and Full Moon wo Sagashite are being honored with new character-inspired menu items and exclusive goods until March 21, 2022. The cafe is being held at TOKYO PARADE goods&cafe on the 6th floor of Shibuya PARCO.

Hime-chan's Ribbon

Hime-chan and Pokota's Donut Tower / Pokota's Maple Chicken Donut Sandwich

Goods


Akazukin Chacha

Akazukin Chacha Dessert Plate / Magical Princess Strawberry Milk / Shiine's Homemade Curry

Goods


Nurse Angel Ririka SOS

Ririka Life Flower Parfait / Nurse Angel Ririka's Vaccine Soda

Goods


Kodomo no Omocha

Sana and Hayama's Rice Omurice / Maro-chan's Chocolate Chestnut Drink

Goods


Full Moon wo Sagashite

Takuto and Meruki's Green Onion Ramen / Full Full Moon Cheesecake / Takuto's Apple Vinegar Jelly Drink / Meruko's Peach Vinegar Jelly Drink

Goods

Bonus: Paper Lunch Mat with Original Design

Bonus: One Randomly Selected Coaster (17 varieties) for Each Drink Ordered

Information

Eternal Shojo Cafe

Running: February 10 – March 21, 2022
Address: TOKYO PARADE goods&cafe (Shibuya PARCO 6F)
Hours: 11:00-20:00 (Last Food Order at 19:00, Last Drink Order at 19:30)
Official Site: https://cafe.parco.jp/parade/

The Legend of Heroes: Trails of Cold Steel to Receive Anime Adaptation in 2023

Nihon Falcom's The Legend of Heroes: Trails of Cold Steel will receive an anime adaptation by Tatsunoko Production in early 2023!

The series will be titled The Legend of Heroes: Trails of Cold Steel – Northern War and will star an original female protagonist named Lavie. It will take place in North Ambria, located in the northwestern part of the Zemuria continent. 

Hidekazu Sato will direct the series. Previously, he worked on Aquarion Logos and Last Hope. More information will be revealed in the near future!


(C) Nihon Falcom Corporation. All rights reserved.

Information

The Legend of Heroes: Trails of Cold Steel – Northern War

Airing in Early 2023

Based on Nihon Falcom's The Legend of Heroes: Trails of Cold Steel

Official Site: https://tatsunoko.co.jp/

Shenmue the Animation Reveals Additional Cast, New Details

Shenmue the Animation, based on Yu Suzuki's game series originally released for the Sega Dreamcast in 1999, is scheduled to be released in 2022! The series is being directed by Chikara Sakurai at Telecom Studios. 

Official Trailer

A trailer for the series has been uploaded to YouTube showing Ryo Hazuki's struggle against his nemesis Lan Di. The show is set in the nostalgic and beautiful city of Yokosuka and follows Ryo as he struggles to understand the death of his father. A key visual was also released alongside the trailer.

 

The new video footage also highlights the voice cast for the first time, including Masaya Matsukaze as Ryo Hazuki and Takahiro Sakurai as Lan Di. The two actors have also provided comments below.

 

The opening theme song UNDEAD-NOID will be performed by Kashitaro Ito, whose videos have been viewed over 80 million times.

Cast Comments

Masaya Matsukaze (Ryo Hazuki)


Thanks to the fans, I've been able to return to the role of Ryo after 20 years, and in my first anime role no less! 

Shenmue has been a very big part of my life. 

I hope that longtime fans and new fans alike will enjoy the show and that everyone will be able to experience the world of Shenmue. 

I can't wait to see the finished product either!

Takahiro Sakurai (Lan Di)
I'm Takahiro Sakurai and I'll be playing the role of Lan Di.


On a personal note, when I started working as a voice actor, I participated as a test voice during the development stages of Shenmue. That was my first encounter with this work.

That was a valuable experience for me.

I was so happy to hear that Shenmue would be reborn as an animated series.

The world of Shenmue has not faded from my memory in over 20 years. I hope everyone can enjoy it with me!

© SEGA / Shenmue Project

Handyman Saito in Another World Manga Series to Receive Anime Adaptation

Kazutomo Ichitomo's Handyman Saito in Another World manga series is getting an anime adaptation. The manga launched on Kadokawa's ComicWalker service in 2018 and has been a smash hit since its release, selling over 300,000 copies to date. Ichitomo drew a special celebratory drawing to commemorate the announcement.

The "heartwarming another world fantasy" series follow Saito, a normal handyman reincarnated into another world. He then forms a dungeon party with the beautiful warrior Raelza; Marok, an old and senile magician; and Lafanpan, a cute fairy.

More details will be announced in the future.

©一智和智・KADOKAWA刊/「便利屋斎藤さん、異世界に行く」製作委員会

Information

Handyman Saito in Another World

Skeleton Knight in Another World Anime Ending Theme to be Performed by DIALOGUE+

The voice actor idol unit DIALOGUE+ will release their 5th single Bokura ga Orokadanante Dare ga Itta (Who Says We're Stupid?) on April 13, 2022. A sing-along version of the track has been released on the group's official YouTube channel ahead of release.

Bokura ga Orokadanante Dare ga Itta (Who Says We're Stupid?) – DIALOGUE+[Sing-Along ver.]


 

The new track will serve as the opening song for the anime series Skeleton Knight in Another World, scheduled to air in April. Tomoya Tabuchi (UNISON SQUARE GARDEN) provided the lyrics and composition. Popular creator of anime and game songs kz (livetune) arranged the music. 

The limited-edition version of the release will include a bonus Blu-ray containing the track's music video and live footage from the group's Hula Hula concerts held in May, June, and July 2021. 

The Blu-ray release of DIALOGUE+'s first nationwide tour 'DIALOGUE+1' will be released on March 30. The special features include over 20 minutes of behind-the-scenes tour footage, fixed point dance footage of the group's more popular songs, and more. 

©秤猿鬼・オーバーラップ/骸骨騎士様製作委員会
©PONYCANYON

Information

Bokura ga Orokadanante Dare ga Itta (Who Says We're Stupid?)

Release Date: April 13, 2022
Limited Edition: ¥5,500 (Tax Included)
Standard Edition: ¥1,400 (Tax Included) 

DIALOGUE+ Official Site: https://dialogue-music.jp/

Skeleton Knight in Another World Official Site:
https://skeleton-knight.com/